Sarah and David go to POSH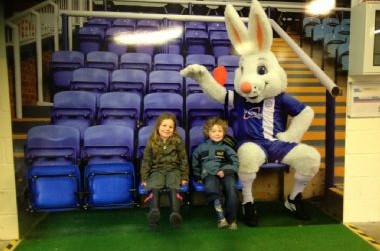 Sarah and David were lucky in the draw for the POSH tickets this weekend!
Sarah and David took their family along to Peterborough United's match on Saturday, where they played and beat Tranmere 3-0. Although it was a cold afternoon, they had a great time and met the POSH mascot before the game!