The School POSH Football Ticket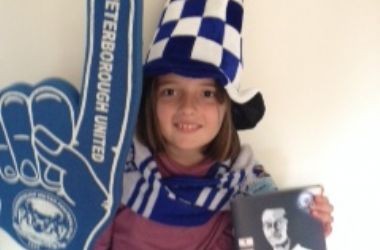 Several children have had the chance to use the POSH season ticket so far this autumn and here is one of our pupils perfectly dressed for the match!
Pupils have the chance to 'win' the POSH season ticket each time there is a home match on a Saturday afternoon. We are pleased to see them enjoying the matches, and you can see more photos in our POSH folder in the Gallery!
This is what the Year 5 pupil had to say
'Thank you very much Baston school....We enjoyed seeing Peterborough draw 2 all with Oldham. It was a bit cold and rainy at first, but the seats were really good - and we couldn't believe how close we were to the pitch. The best bit was when the 3 mascots came out to play in the interval!'