Success at the Gardening Club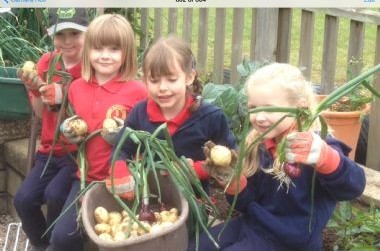 Gardening Club has had a great term!
Our gardening club has had a successful growing season and the children want to show off the potatoes and onions that have been grown in the school garden! Well done, and a big thank you, to our volunteers for running the club, and ensuring everything is regularly watered.