Golden Boot Challenge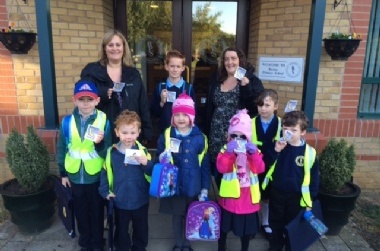 The Golden Boot Challenge is under way.
Pupils and staff are enjoying this week when they can walk to school and get their Golden Boot Token. Activ8 have been running an early 'Walking Bus' and here the children are proudly showing their tokens with Mrs Porteus and Mrs Anthony. Each class is being very competitive over the number of tokens awarded, and the special daily spot prizes. Thank you to all parents for being supportive over this initiative, we hope many of you continue to walk, scoot or cycle into school!