Success at the Cross Country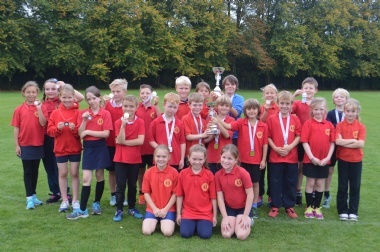 The Baston School Cross Country team.
The school had four teams at the inter school cross country races which took place at Spalding Grammar School on 5th October 2015. We are so pleased with their results - The years 5/6 Boys and years 3/4 Boys both won their events, the Year 5/6 girls were 3rd and the year 3/4 girls were 4th. A great all round performance -Well Done Everyone!
More photos can be found in the Gallery.