Our New School Banner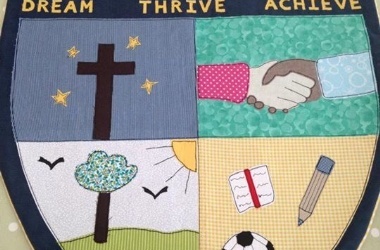 We are so proud of our new school banner!
We are so pleased with our new school banner. The design was created by a Year 6 pupil in the last academic year as part of a competition, and then over the summer holidays, two talented parents, Mrs Araujo and Mrs Jungmann made the new banner based on the excellent design. All the staff and pupils are so proud to use it in school and in Church. Thank You!
Please see the gallery for some more photographs.