The Samaritan's Purse shoeboxes have started their journey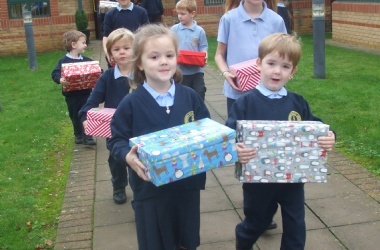 Reception pupils are proudly taking shoe boxes to the van.
The pupils from Year 5 and Reception were very proud to load the Christmas shoeboxes into the van which sent them on the long journey from Baston to Africa or the Middle East. More photos can be found in the Gallery.