The Poppy Appeal gets under way in school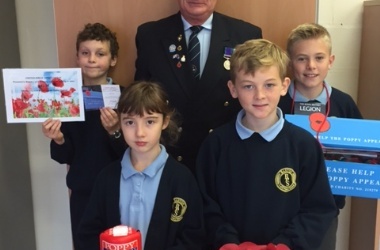 Mr Swift, the appeal co-ordinator for the Village, and our school caretaker, shown with some of the children ready for the 2016 Poppy Appeal.
The Year 6 pupils have the responsibility in school for the Poppy Appeal. They take on this job each year with great pride.