Frontier Centre Residential 2019
Welcome to Year 4 Residential 2019 News!
Any information about our trip to the Frontier Centre will be shown here.
Keep checking to see the latest update.
North America Class
Have a browse of the website to see what you can see!
https://rockuk.org/centres/frontier-centre/
Wow! What a fantastic trip we had; all the children were absolutely brilliant, embracing challenges, facing fears and good humoured! They represented the school very well and I am very proud of them all!
Head over to our Year 4 Gallery to have a look at some photos of our trip!
Wednesday 3rd April
Good Morning, all the children slept extremely well! We had to wake most of them up to go for breakfast!
This morning we have had another tasty breakfast and filled up ready for our final day! We have all packed and are heading out for our last activities before leaving for home after lunch.
We will see you all later!
Tuesday 2nd April
All the children slept well and were up nice and early! We've just had a tasty breakfast of toast, cereal, fruit and yoghurt and are now heading to put our layers and waterproofs on for a fun filled day!!
Wow!!!! What a jam packed, fun filled, adventurous day we have had here at the Frontier Centre! We were up bright and early this morning (some earlier than others!)
After fuelling up at breakfast for the day we set out on our mission to face our fears, embrace challenges and try something new!
Our first activity was Bushcraft; first we tested our shelter building skills by creating a shelter to withstand water. We learnt about how important the basic structure is and that it is crucial not to have any holes otherwise we would get wet! We then built camp fires learning about the different types of wood needed and all had a go at lighting them! For our morning snack we toasted marshmallows on the fires we had built and sandwiched them in between chocolate digestive biscuits, it was delicious!
We then moved onto our next activity; this was canoeing where the children's trust, communication and determination were tested to the max! The persistent rain didn't dampen spirits and lots of us continued to face our fears and we really were fantastic!
Lunch was a choice of pizza or sausage rolls with potato wedges and salad (lots of the children really enjoyed the salad bar!) a warm meal and a change of clothes was definitely needed after our very wet morning.
The afternoon consisted of one group venturing into the maze and the other tackling an obstacle course. We than tackled the challenge of walking the plank which was.....interesting! The children were split into pairs with one being blind folded and guided across a swamp, it's safe to say most of us got wet! each activity was a real test of our independence, listening skills and team work.
It was soon dinner time which consisted of Chicken Roast Dinner or Sausage and mash and apple crumble and custard. We had all worked up an appetite so eat very well!
We started the evening with a spectacular Year 4 Baston talent show which was diverse, original and hilarious! A film and hot chocolate ended the evening before all heading off to bed!
After a super busy and exciting day all the children are absolutely exhausted and settling down for a good nights sleep (we hope!) They are all looking forward to returning home tomorrow with lots of stories to tell and of course a big hug!
We will see you back in Baston on our return for the end of the school day!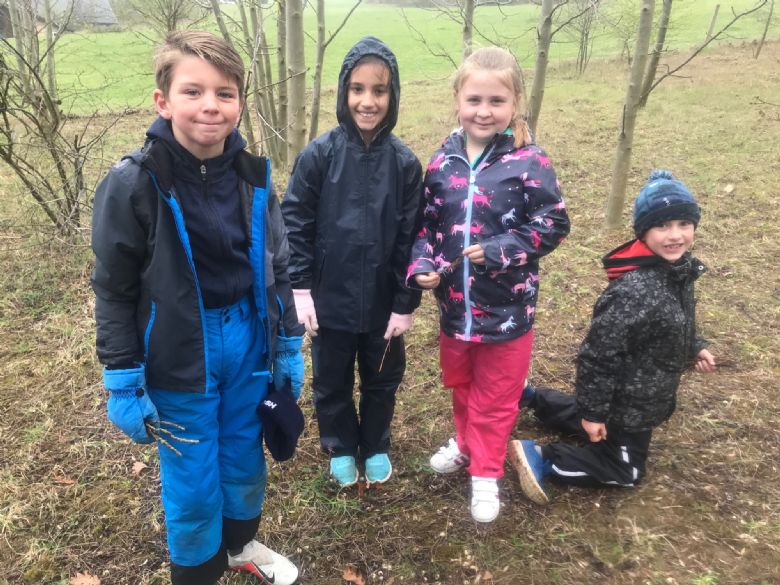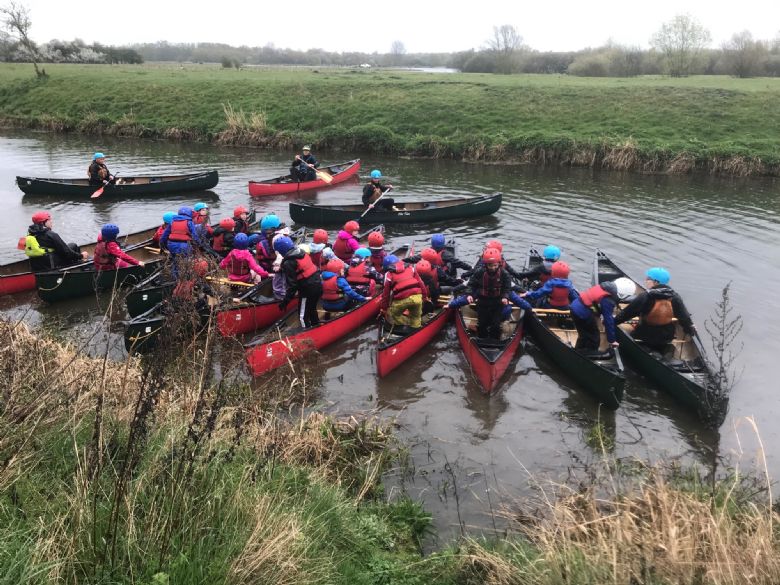 Monday 1st April
We have all arrived safe and sound here at the Frontier Centre and have settled in very well already!
We started with taking our bags to our rooms, unpacking and making our own beds! We then took advantage of the lovely weather and ate our lunch outside overlooking the lake. After letting off some steam with a quick run around we headed to our first activity. Some of use ventured into a maze where in teams we collected parts to create a puzzle it was hard not to get lost! Whilst the other group tackled an obstacle course. Next we all headed to the indoor climbing, which was super fun, lots of us faced our fears of heights, challenged ourselves and encouraged our friends to achieve their best!
It was soon dinner time; on the menu was pasta or spaghetti with a choice of Bolognaise, cheese and bacon sauce or tomato and basil sauce followed by a delicious homemade Victoria Sponge. All the children ate well and enjoyed their dinner.
Our evening ended with a quick game of football followed by a visit to the camp fire where we sang songs, shared our favourite jokes and had a tasty treat.
We all showered before bed and got into our pjs before saying goodnight to each other!
All the children are now tucked up in bed for the night. We are hoping for a good nights sleep ready to embark on tomorrow's challenges and adventures!!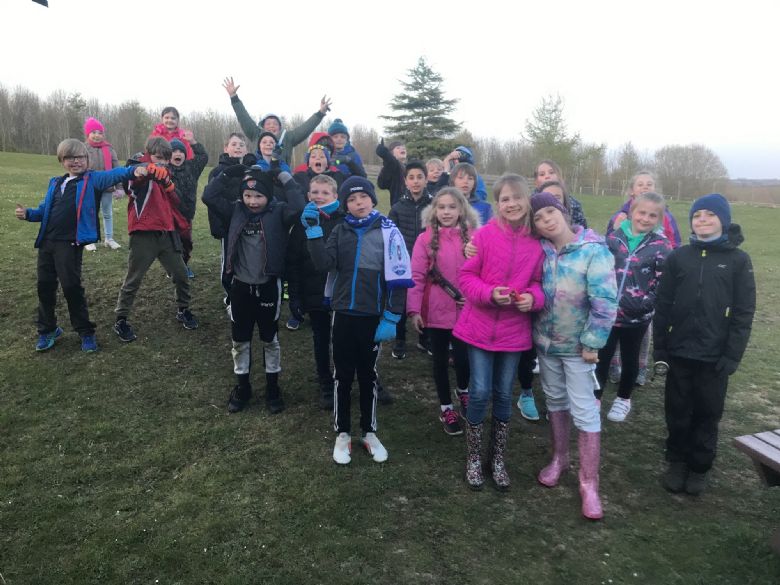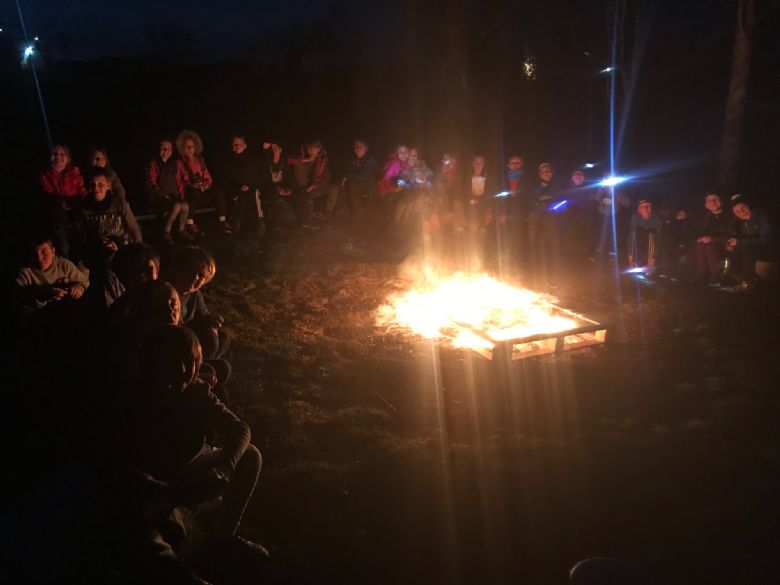 Last minute reminders......
On Monday morning please come straight into the hall with bags between 8.40 and 9am where you will be able to say your final farewells as well as hand over any medicines (please make sure this is clearly labelled with your child's name) to Mrs Sturgess and Mrs Kidder.
We will both be on hand to answer any last minute queries you may have.

Please also make sure your child comes in clothing suitable to wear for their first activity on arrival at the Frontier Centre, as there will be know time to change.
Please also remember a packet lunch in a disposable bag and drink in a drinks bottle (they will need this throughout the trip).
We are all looking forward to a fantastic trip and cannot wait to get there and start enjoying ourselves and having lots of fun!
Below is a copy of the kit list if you need to double check that you have everything on it!
Don't forget that all important teddy bear!