Worship Leaders
Our worship leaders volunteer to carry out important tasks and roles within the spiritual life of the school. They regularly contribute to bringing us together in prayer and they help to plan, deliver and reflect on our worship.
Worship Leaders 2022-2023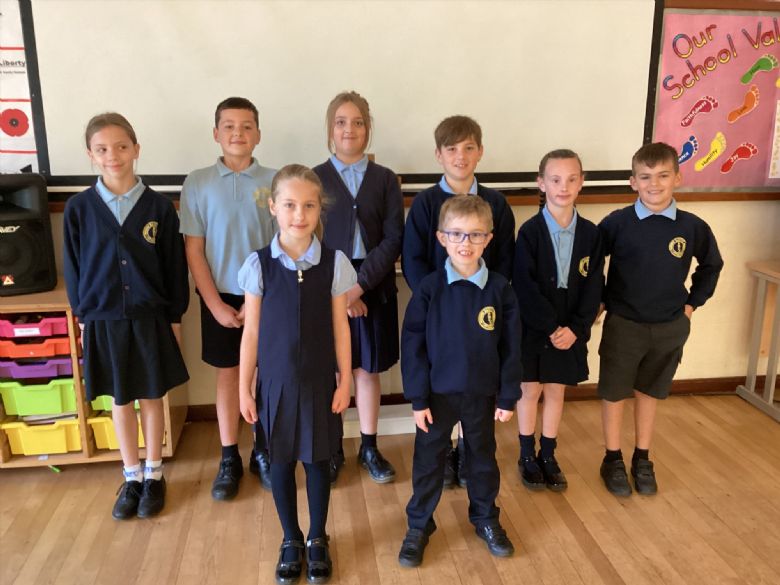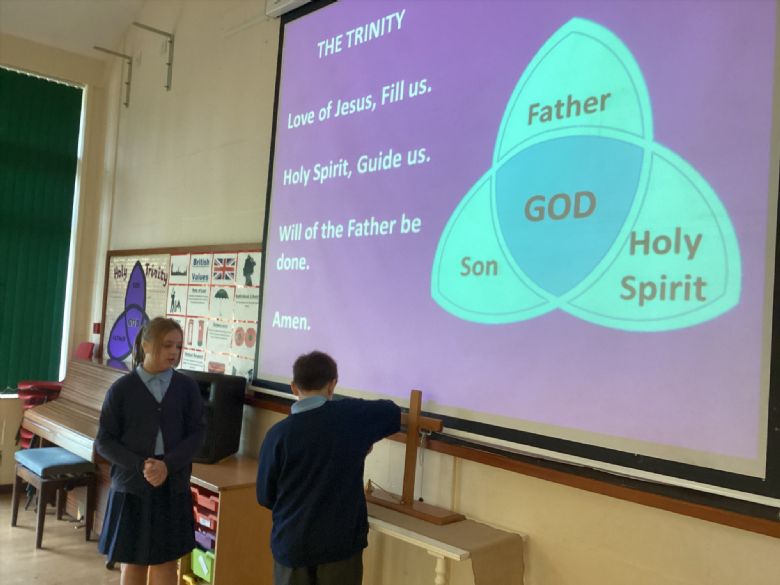 Our Year 6 Worship Leaders leading the whole school in our Trinity prayer during Collective Worship.
Worship Leaders 2021-2022