Year 2

Year 2 are taught by Mrs Epps & Mrs Moore with support from Teaching Assistant, Mrs Goddard.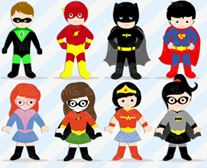 This term we will be exploring the enquiry question, 'Can anyone be a superhero?' We will be travelling around the world with our superheroes learning about different countries and considering what it takes to be a superhero and whether we can become one!
Useful Information
Our PE sessions are on a Wednesday afternoon and a Friday morning. However, we would advise you to keep your PE kit in school at all times!
Our Forest School sessions are on a Friday afternoon. Please bring your Forest School kit in on a Friday morning, and you will be asked to take it home on Friday afternoon for a good wash. If there are any changes to the day of our Forest School session, we will inform you as soon as possible to ensure you have your kit in school on the right day.
Homework, Forest School and After-School Clubs do not run on the first or last weeks of term.
From the second week of term, on Monday, you will be given a reading book to reading at home. Please record your reading in your reading record. Please return your reading book and reading record to school every Friday.
In addition, on alternate weeks, you will be given a 'My Choice' homework. This task will reflect our cross curricular, topic based learning and will support our learning in class. You are free to complete this homework in which ever way you choose...it is Your Choice! You will have until the following Friday to complete this task.
If you wish to explore your learning further, each child will be given home access to 'Education City'. If you experience any problems logging onto this website, please let us know!