Year 2
Year 2 are taught by Mrs Tyler with support from Teaching Assistant Miss Cooper.
This term we will be exploring the enquiry question: 'How did fire change London?'. We will be learning all about The Great Fire of London. We will be reporting on the effects of the fire and using technology to perform our reports. We will also be linking our science learning to the fire, and investigating the materials that helped the fire to spread and grow.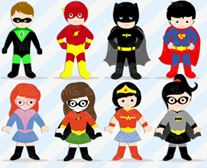 This term we will be exploring the enquiry question, 'Can anyone be a superhero?' We will be travelling around the world with our superheroes learning about different countries and considering what it takes to be a superhero and whether we can become one!
Useful Information
Our PE sessions are on a Wednesday and a Thursday.
Our Forest School sessions are on a Friday afternoon. Please bring your Forest School kit in on a Thursday morning, and you will be asked to take it home on Thursday afternoon for a good wash. If there are any changes to the day of our Forest School session, we will inform you as soon as possible to ensure you have your kit in school on the right day.
Homework and Forest School do not run on the first or last weeks of term.
Each child will be given home access to Education City, Reading Eggs and Times Table Rockstars. If you experience any problems logging onto the websites, please let us know! All the passwords are attached to the front cover of your child's reading log.
Please make sure reading logs and books are returned to school in the last week of term to be checked and changed. Please also take the time to read the first page of the log and sign the agreement.