Year 3
Welcome To Year 3!
We are South America Class for 2018 to 2019.
We are taught by Miss Loom and are supported by Mrs Anthony and Mrs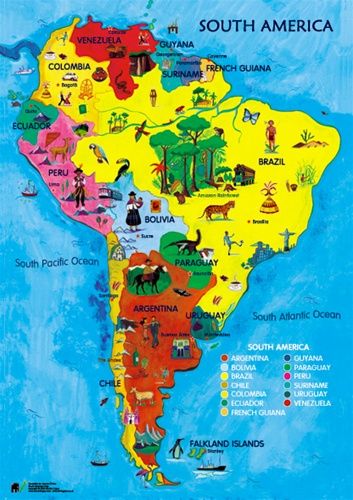 Kidder in the week.
Summer Term
This term we have got a lot of learning to squeeze into the final term of Year 3. In English we are going to be revisiting various elements of punctuation and grammar to ensure we know exactly how to use them. We are also going to be working on improving our writing and spelling. In Maths we will be moving onto learning about time, picture and bar graphs, fractions, angles and perimeter. In Forest School we will continue to make links to our Science topics, which will be focused on plants and light.
Spring Term
This term we are going to be very busy in Year 3. We have Forest School on Monday mornings, which means we need to make sure we have plenty of warm clothing as the weather continues to get cold. We also have swimming on Tuesday mornings, which we are very excited about.
During our lessons this term we are going to be exploring Extreme Earth, where we will be looking at volcanoes, earthquakes, tsunamis and different extreme weathers around the world. In science we will be learning about animals and humans as we take a look at bones, skeletons and nutrition. In English we are continuing to learn many ways to improve our writing and trying to develop our vocabulary. We are going to be continuing to develop our multiplication and division knowledge, as well as moving onto looking at measurement.
We are looking forward to an exciting term.
Friday 5th April
We have had a great Spring Term with lots of fun. We have done amazingly at swimming and have worked really hard to achieve our badges, which we are very excited about getting in the future. During Maths this term, we have found some of our learning very tricky such as problem solving but we have all shown great determination to over come this. In English we have been looking at improving our writing and applying our learning from our English lessons. In Forest School we have been exploring our Extreme Earth topic and have had lots of fun building shelters, experiencing extreme weather and learning things happens around the world.
Autumn Term
This term we are exploring lots of interesting things including prehistory as we look at The Stone Age through to The Iron Age, we are also exploring rocks, fossils and soils in science. We are working hard explore lots of new information and a new subject which is French.
As we move into the second term of our Autumn Term we are moving on to focus on The Bronze Age and The Iron Age. We are all very excited about our trip to Flag Fen which will gives us the chance to explore The Bronze Age life. As a class we have been working hard in Mathematics, especially with written methods. We have also started to look back at our own work and edit. As a class we discovered that a lot of us had to edit our spellings, so this will become a big part of our writing this term.
Week starting 12th November
This week we have had a busy but very exciting week. The week started as normal and then on Tuesday we all had a good time practising our best smiles for school pictures. On Wednesday we had a fantastic day at Flag Fen. All the children were engaged in their learning, listened well and had some great questions. To see pictures from our day check out the Flag Fen album.