Year 5
2017-2018
Year 5 are being taught by Mrs Tyler and Mrs Fowler whilst being supported by Mrs White.
We are currently working on writing biographies and autobiographies in English. We are also focussing a lot on our SPaG! We are trying to get our spellings correct all of the time and making sure our writing is detailed and exciting.
In maths we have been learning a lot about shapes and plotting these using co-ordinates. We then went the next step to translating and reflecting them. We are just beginning our next stage of learning in measurement!
We are thouroughly enjoying learning about coasts. We have explored the different coastlines of the UK and investigated how they were made.
___________________________________________
We have been writing observational poetry after being inspired by our recent heavy snowfall! The class have written wonderful poems whilst thinking about using metaphors, similes, personfication and expanded noun phrases.
In Maths we have been working on our times tables in mental maths, and long multiplication in our written work.
We have continued with our topic work of Ancient Egypt and focussed on the features of the Nile. We have learned lots about the parts of a river.
Year 5 are currently being taught by Mrs Mills and Teaching Assistant Mrs White
We have been doing an in depth study of Kensuke's Kingdom (Michael Morpurgo) during Term 1. We have also learnt column addition and subtraction. Mrs Bellamy has being teaching us Spanish and we have enjoyed our art sesssions with Mrs Thorpe.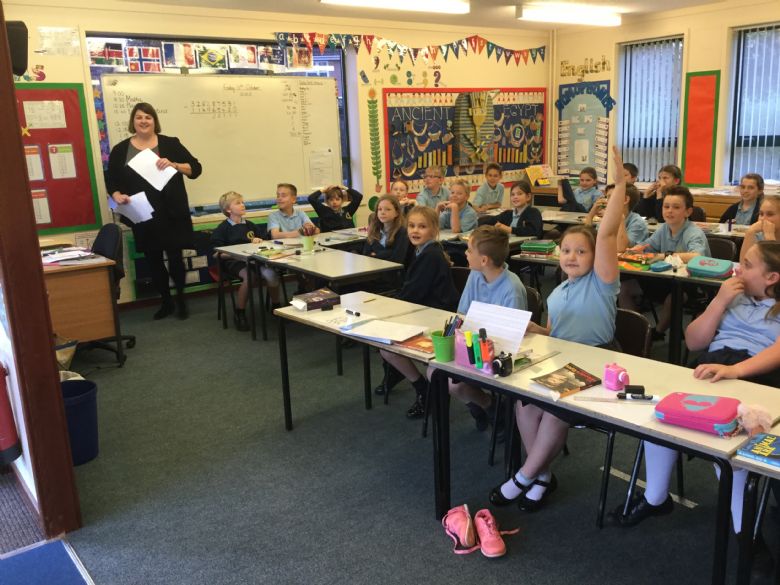 Year 5 are currently taught by Mrs Webb (whilst Miss Newbold is on maternity leave) with help from Teaching Assistants Mrs Townsend and Mrs Parkin.

This term Year 5 will be learning all about the Ancient Mayan culture. We will be researching their way of life, number system, calendar and alphabet (and so much more!)
In science we will be investigating reversible and irreversible changes. This will include experimenting on the Mayan discovery of the cacao bean and the journey of chocolate from bean to bar...a very necessary experiment!
Our guided reading and English sessions are all about the wonderful Roald Dahl story 'Charlie and the Chocolate Factory'.
Our topic question for enquiry next term is:
Is it ok to drop rubbish on the floor sometimes?
"We said no because it can harm animals and it looks messy on the side of the road" Kai, Jack & Alex.
"No, how would you feel if it was your bedroom and everyone chucked their food on the floor?" Olly, Lily and Harry H.
"Yes, because banana skins and apple cores rot away." Charlie, Josie and Danyelle.
"No, because it could hurt animals and the environement. If you put food in a compost heap it rots safely." Noah, Emrys & Philippa.
"No, because if you slipped on rubbish you would hurt yourself and it would just turn into a messy pile." Harry S, Luke & Lauren.
"Most people belive no because animals can get hurt or poorly, animals might die and the chemicals in the wrappers might harm the environemtn. Other people think yes becuase the apples and other fruit can be turned into compost." Thomas, Dan, Sophia and Kaitlyn.
"No because if you throw all of your fod and rubbish on the floor it would harm the environment but some say yes because you can put your apple cores on the floor and it will eventually rot away into the soil." Daisy, Rhys & Ellie Mae.
"No, because animals could be harmed and killed by the litter on the floor." Michael, Harry B & Jodie.
"No, because if you leave rubbish on the floor it will hurt the animals or kill the, and there is no point leaving on the floor when you could just put it into the bin." Evie, Elena, Georgia & Alfie.
Our topic question for enquiry this term is:
Could Ancient Egypt have been designed by the stars?

In Forest school this week we have got into the festive spirit and unleashed our creativity by making 'Forest School' inspired wreaths. How brilliant do they look!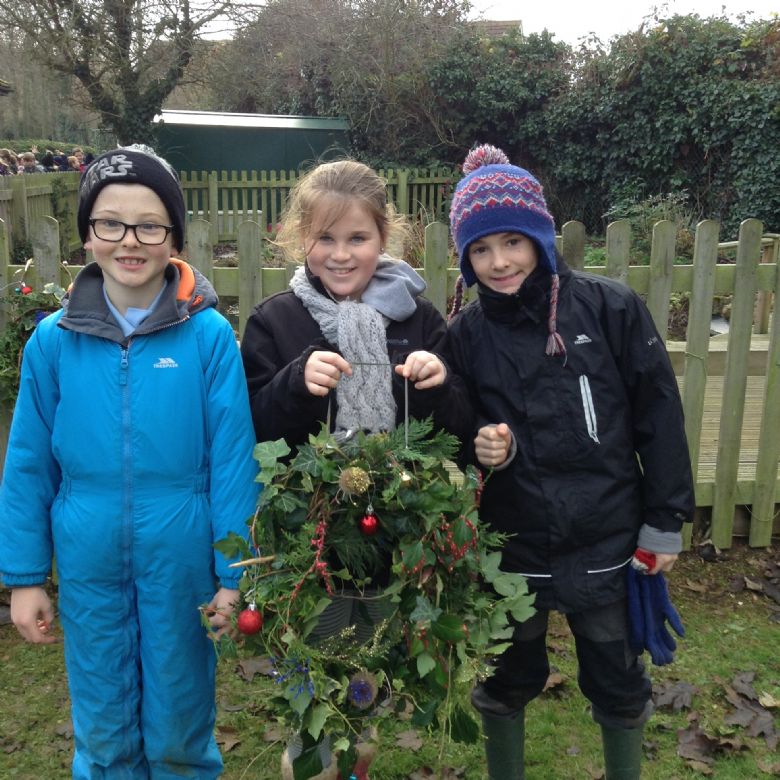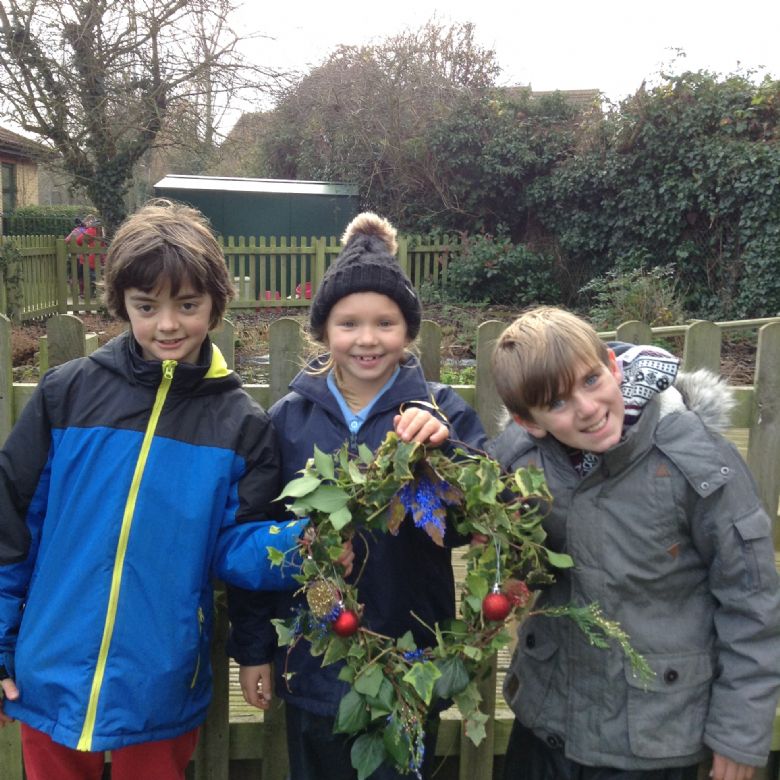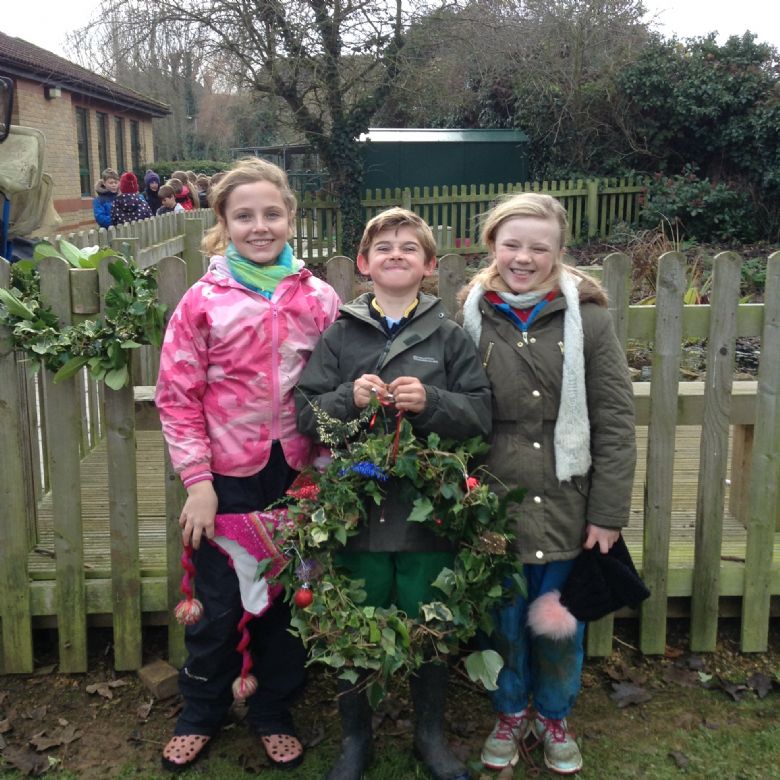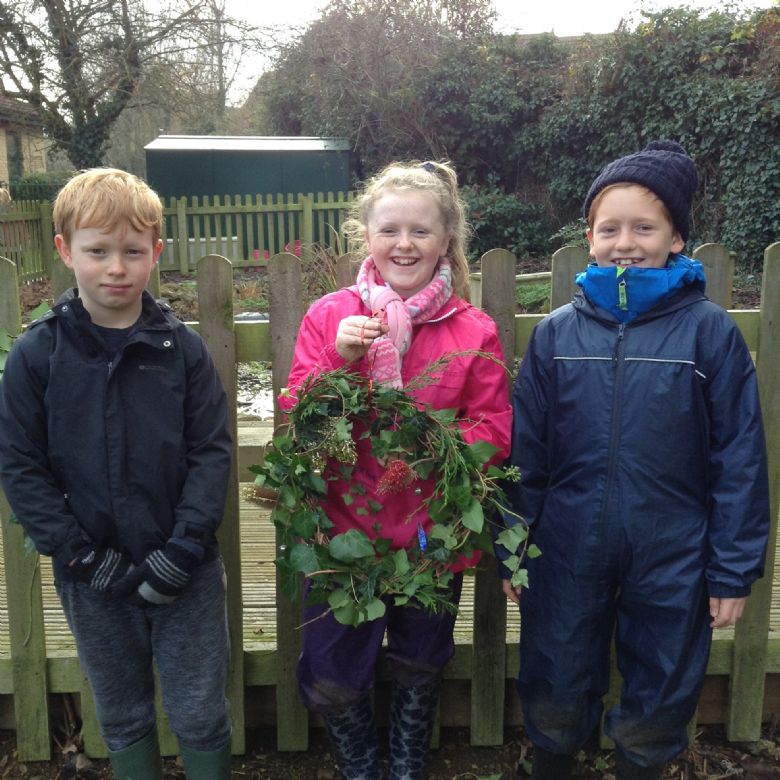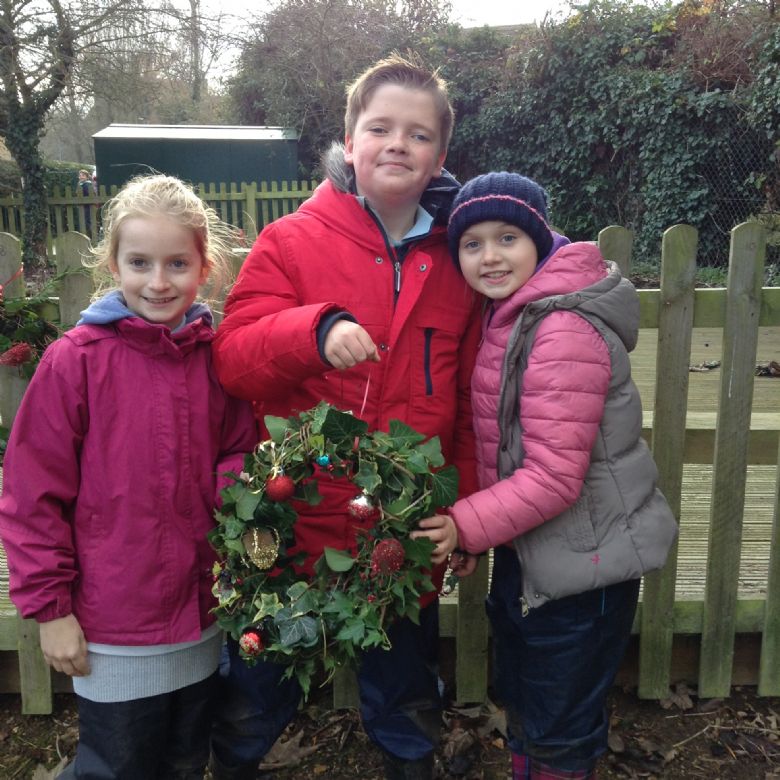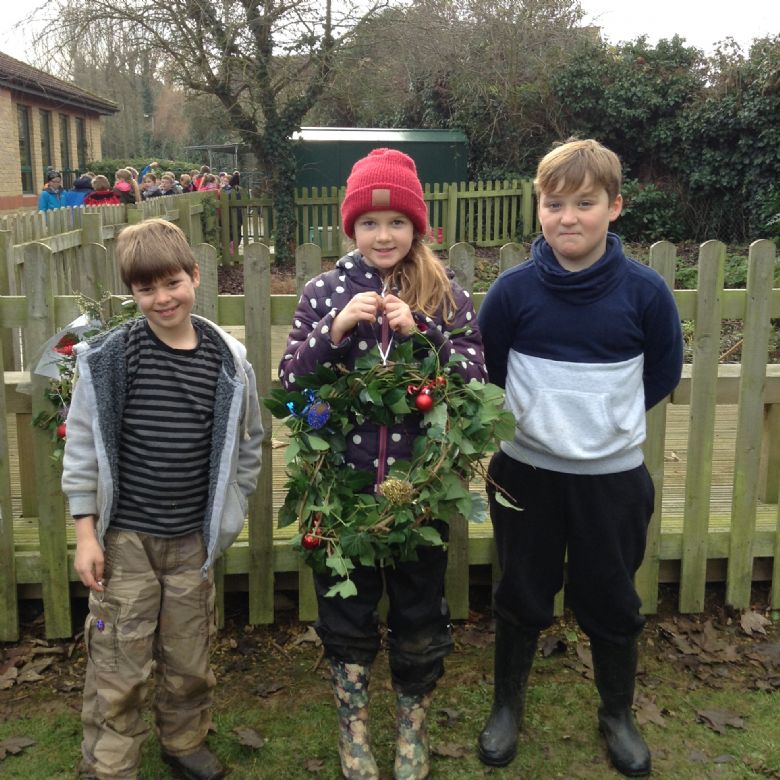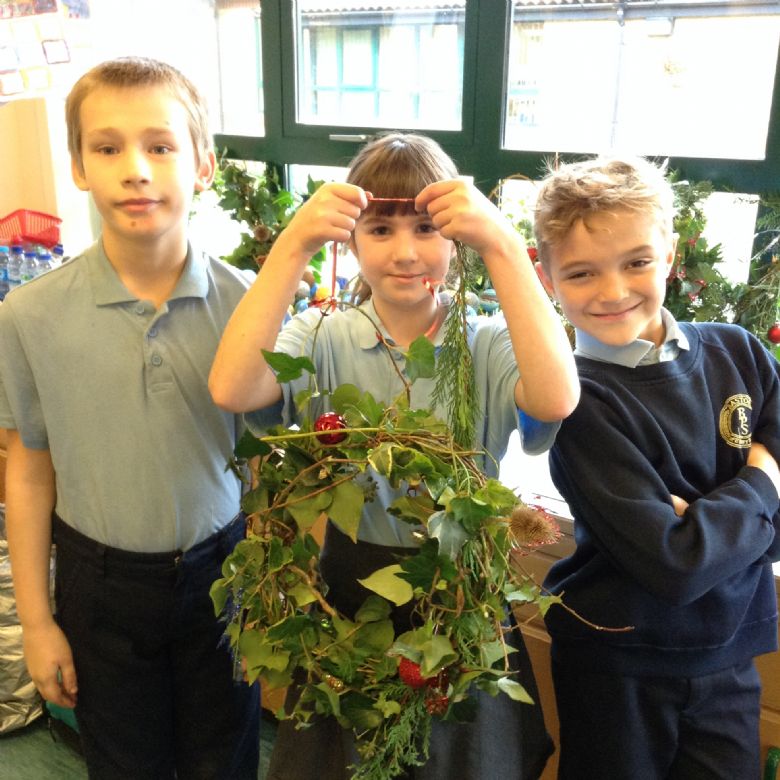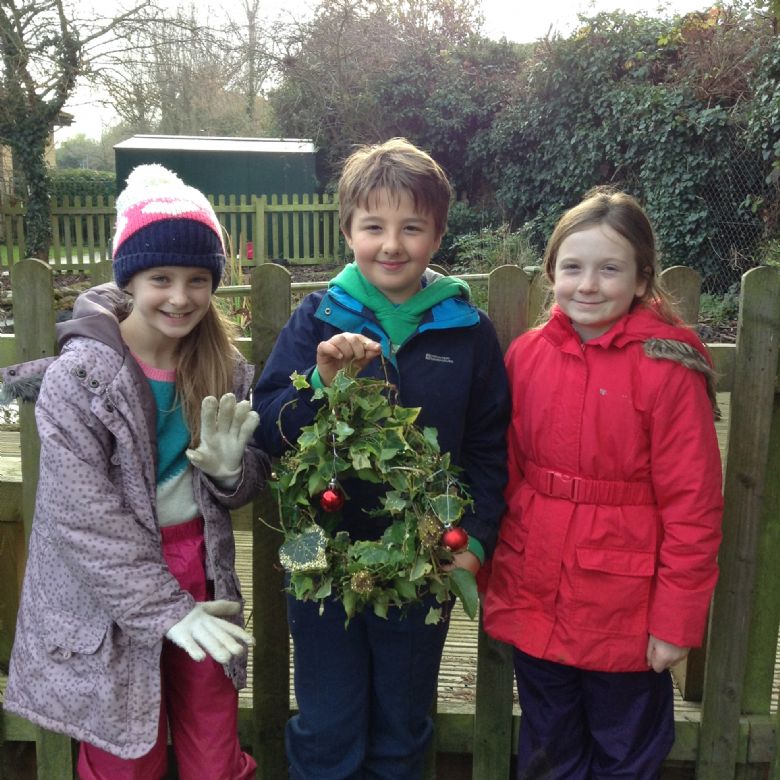 In Forest School we have been learning about pulleys and gears. We worked in teams to build rockets and created a pully system in the trees to see how we need a push and pull force to make the rocket move.

Take a look at some of our photos from our Egyptian debate. We are trying to convinve the Pharoah's Viser that we need help to save the Nile because it is at risk of losing all of its water!