Year 5
2020 - 2021
Australasia are being taught by Miss Loom
and supported by Mrs Anthony.
Throughout the Autumn Term we are learning about the Ancient Egyptians. We have started to look at the pyramids, some of the gods and the importance of the River Nile. Throughout this term we are going to be exploring what happened during mummification and the tombs.
Egyptian Pyramid

This term we have started to learn about numbers to one million, addition and subtraction to a million and different types of numbers such as prime numbers, square numbers and cube numbers. We are continuously recapping these numbers to help us learn them. In English, we have been looking at sentence structure, especially for our exciting writing. We have been working on producing quality writing with expanded noun phrases. In Science, we have been exploring space with Mrs Webb. We are enjoying having lots of discussion and finding out the answers to our questions.
Summer Term
We have had a fantastic start to the Summer term. In Year 5 we have been learning about Ancient Maya and how they lived their lives. We have started to learn about their writing system, their gods and where they lived. As we continue through the Summer Term, we are going to be learning about their temples, number system and their calendars.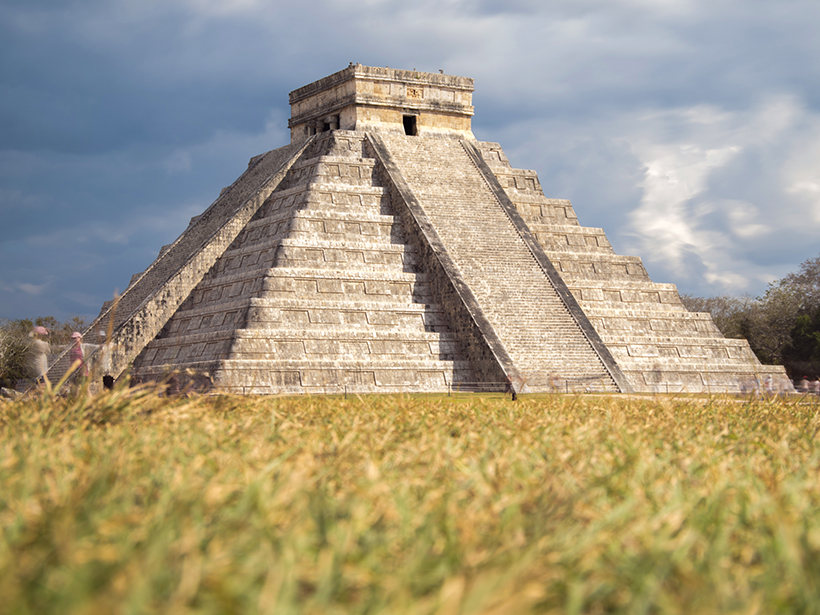 In Maths, we have been learning about decimals, fractions and percentages. Now we can convert fractions into decimals and percentages. In the next term we are going to be learning about angles and shapes. In English, we have been continuing to learn ways to improve our writing and have been looking at non-fiction writing. We have been having lots of fun in Science with Mrs Webb as we have been investigating in our different science experiments. We have also been learning how to write up our experiment reports.
At the end of this term we had sports week. We all really enjoyed the different activities and tried everything. We all received a class Well Done for our amazing attitude and sportsmanship. Both myself and Mrs Anthony were very proud of the class and cannot wait for another fantastic term!
We have had a fantastic first week back for our final term of Year 5. We have started to learn about angles in maths, and we have written our own tanka poems this week. We have enjoyed the lovely sunshine this week in our PE lessons and break times.
This week we have been learning more about angles as well as learning about perimeter and area. In English, we have written a new non-chronological report about the Maya. We have enjoyed Forest School where we made our own Chichen Itza. We have shared these pictures on Seesaw.
25th June
This week we have been working hard to apply our knowledge of perimeter, area and angles to a range of 2D shapes. We have also looked at nets for 3D shapes. In Forest School we built our of Maya style house using natural materials. You can see some of our creations on Seesaw. In our writing this week we have been learning about how to use different punctuation, and we have tried to use the punctuation in our character and setting descriptions.
2nd July
We have had a busy week in Year 5. We have had bikeability this week. We all worked very hard and listened carefully while out on the roads of Baston. We have also completed our art projects this week which meant we had to create a meal using different media including cardboard, paint, string and any other materials we could find. We will be brining home our art work to share with our families.
9th July
This week we have continued to work hard in Year 5, and we have completed our challenge week. In maths, we have been learning about converting measurements which we are continuing next week. We had our last lesson of Forest School this week. We built dens with a Maya link. Some of us included the material doors, headdresses or having family within the foundations. We have also decided how to spend our £30 from winning the PTA walking challenge. Look out for further information in the next week.
16th July
This week we have worked hard to complete our maths lessons on converting measurements including time. We have also enjoyed our final art lesson where we got to select our own mediums to recreate different food items. You can see some pictures of our work on Seesaw. We also explored what the inside of a pomegranate looks like which linked to a book some of us have been reading called "The Boy at the Back of the Class". We had a great day on Friday completing our vector drawing in computing.