Year 6
Year 6 2020-2021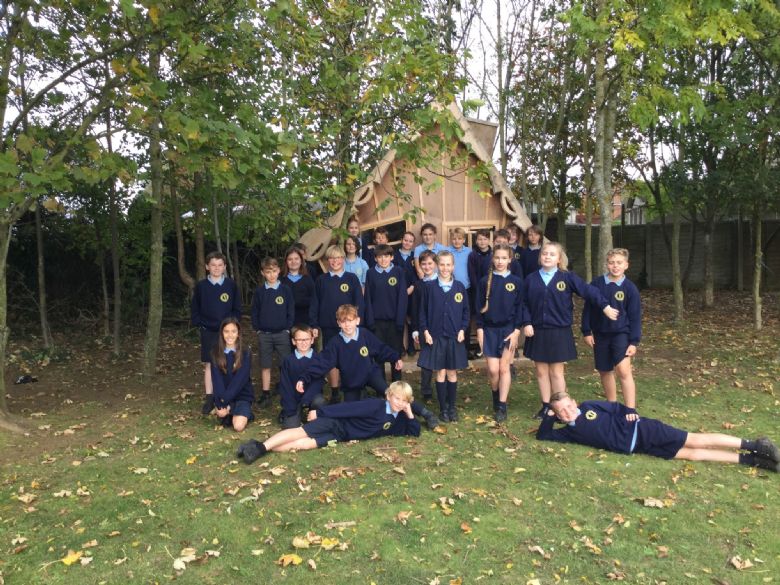 It's great to be back! Our first week and 2 days have gone really fast. We've all settled in well and have enjoyed coming back to school as Year 6s.
Our first Star is Olivia, who has settled into Y6 nicely and has been working hard across all areas of the curriculum.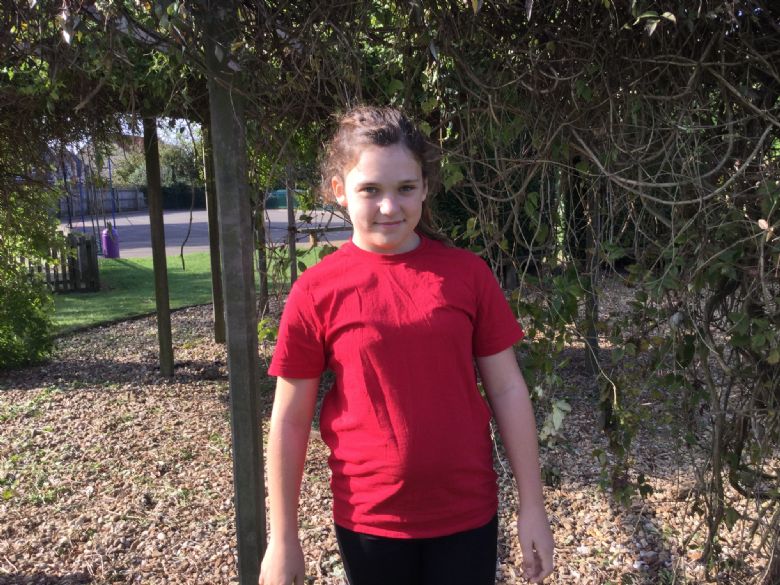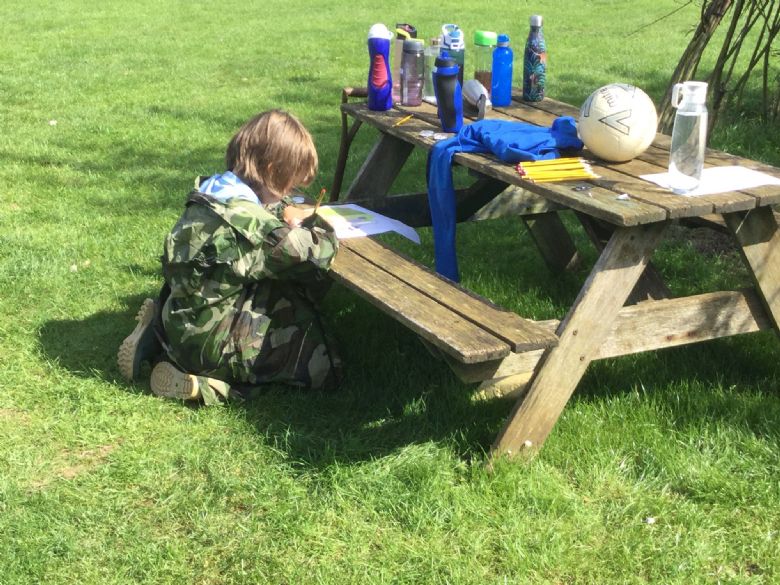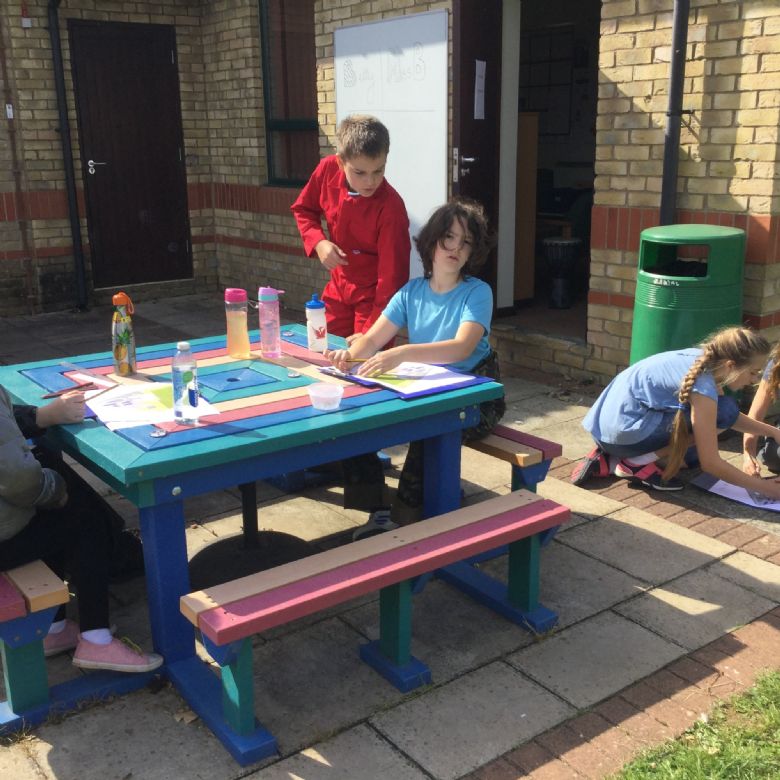 We've just finished our second full week and are back in the swing of things. We have started to look at the work of Andrew LLoyd Webber in music, started to create a detailed treasure map, using ordnance survey symbols, looked at rounding in maths and we have learnt about the assassination of Franz Ferdinand in sarajevo in 1914. Our Star this week is Jack, for a great in maths and English and especially in geography at Forest School.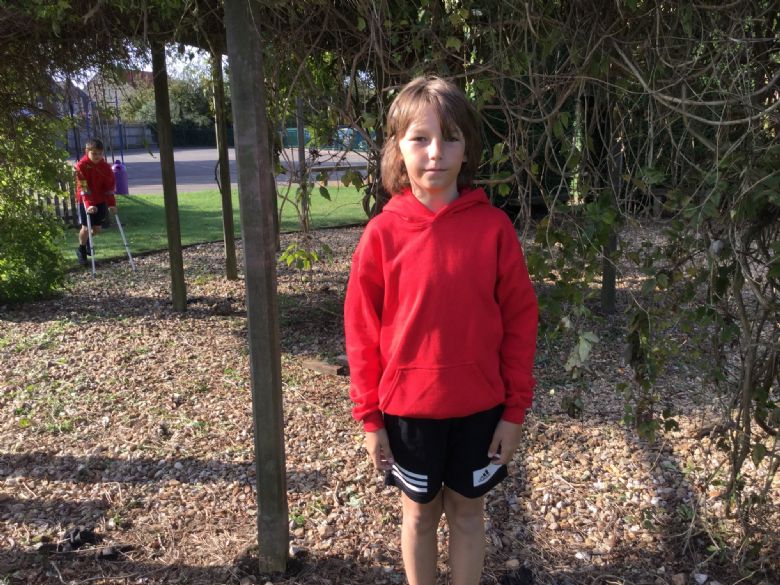 This week we have continued with our map designs in Forest School, looked at negative numbers in maths, learnt about the start of WW1 and the countries who got involved and who was part of the Allied Power and who was part of the Central Power. We have had lengthy discussions in RE and analysed a selection of texts from the Bible. Our superstar this week is Tyler, who has had an amazing week.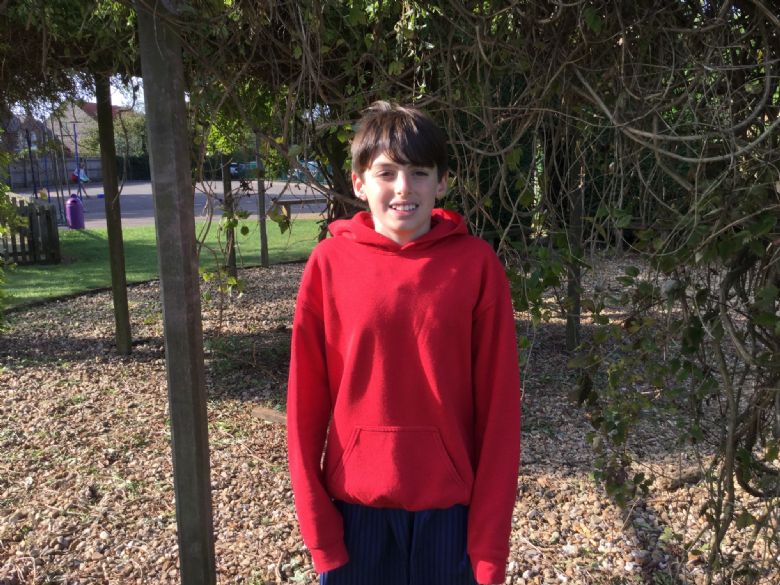 Week 4- we have written another piece of journalistic writing on Britain's declaration of war on Germany in August 1914; we have completed a Guided Reading comprehension on Theseus; mastered 4 digit addition and subtraction (including decimals in maths); looked at classification in detail in science; learnt about Andrew Lloyd Webber in music and had fun camouflaging ourselves in Forest School. We have also completed our ordnance survey 'treasure maps' to enhance our geography skills.
Can you spot Jack?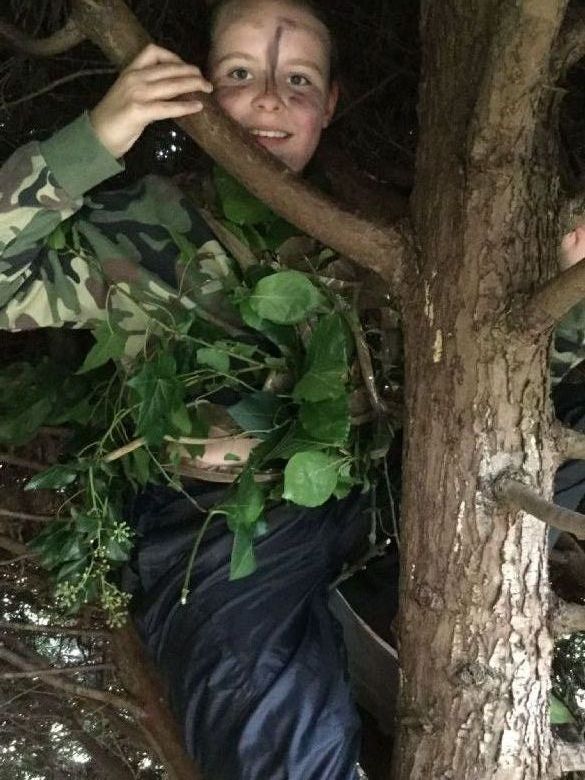 Olin?
Our Superstar this week is George Briggs for his contributions in English for our WW1 topic, great handwriting, hard work in maths and extremely helpful, good fun and a fantastic member of our class.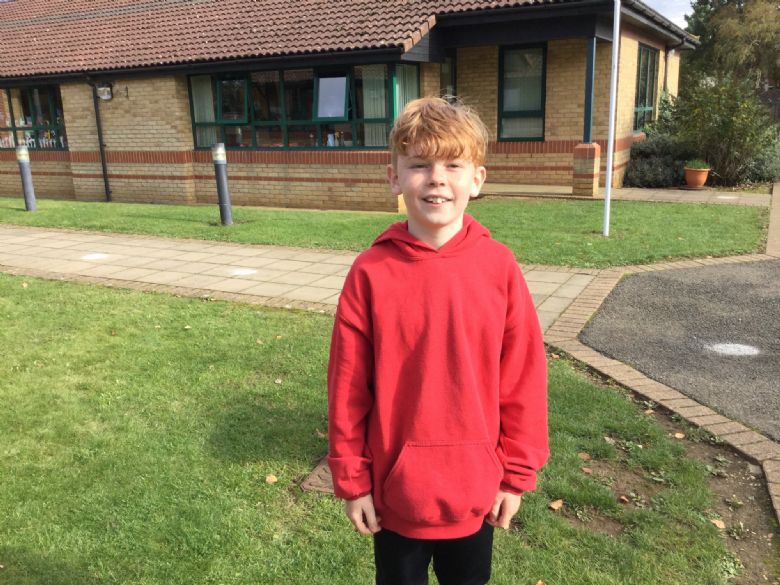 Challenge Week this week, so we have been working hard! We have also started to dig a trench in Forest School, added a whole group unison move to our dance, used charcoal to create drawings of Skellig. We have had a class election for our School Council representatives for our final year at Baston. Congratulations Mary and George W.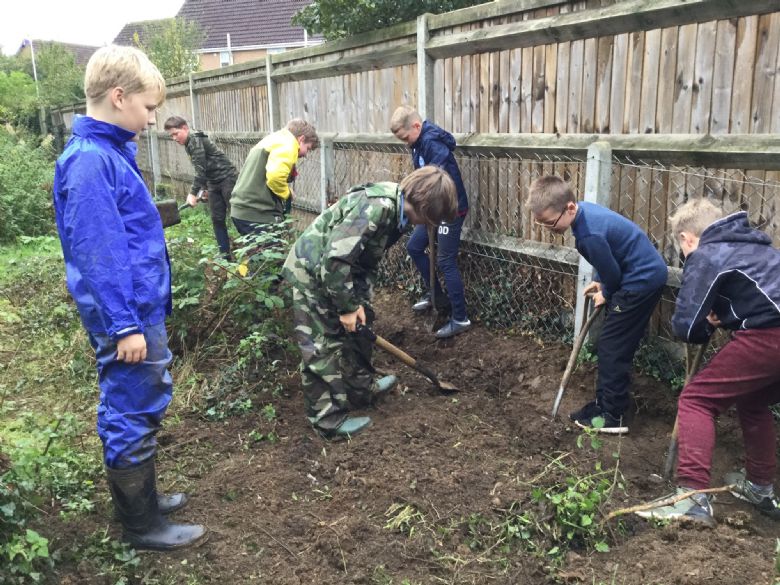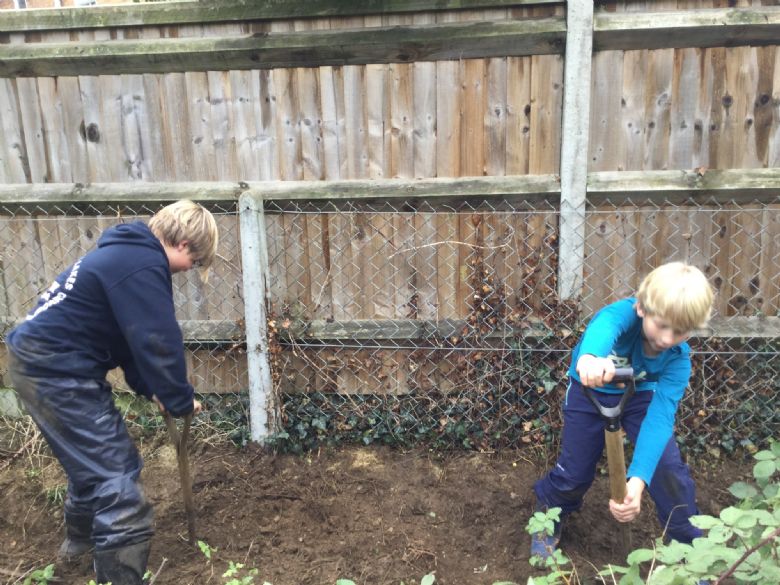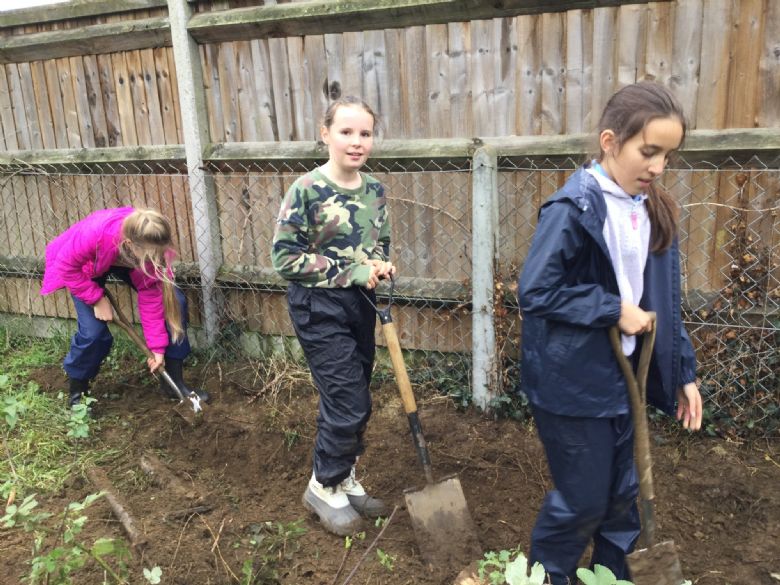 We have also been creating mini trenches in small groups whilst others are 'digging'!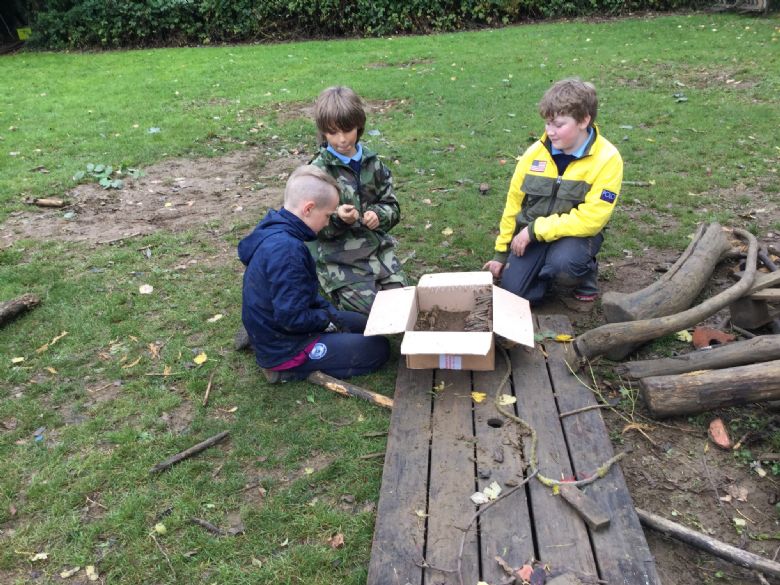 Our Star this week is Mary who has had a great Challenge Week, has been appointed as our School Council representative and is a joy to have in class.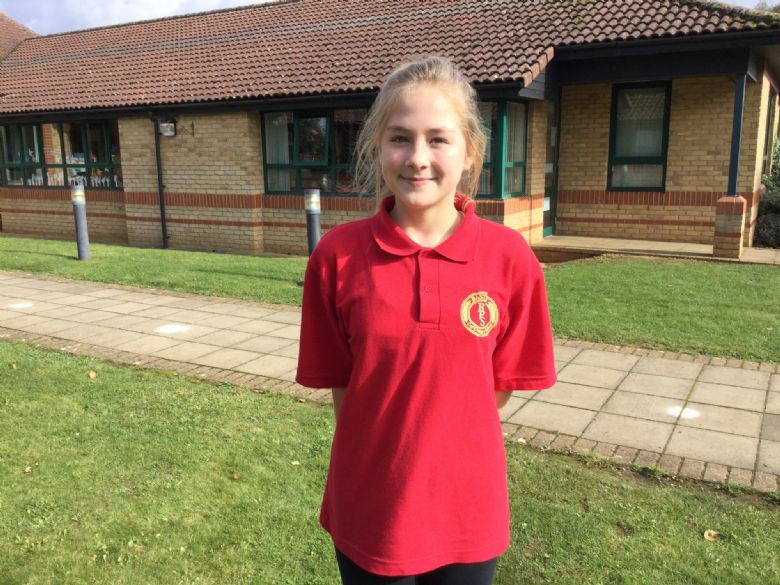 We've finished our class reader, Skellig, today; we have enjoyed it and have done some great charcoal sketches of Skellig too. This week in maths we have revisited multiplying and dividing by 10,100 and 100. We have started to read Private Peaceful in Guided Reading and have written about life in the trenches in English. In science we have learnt about microorganisms and we have looked at the life of Fanny Eaton to commemorate Black History Month.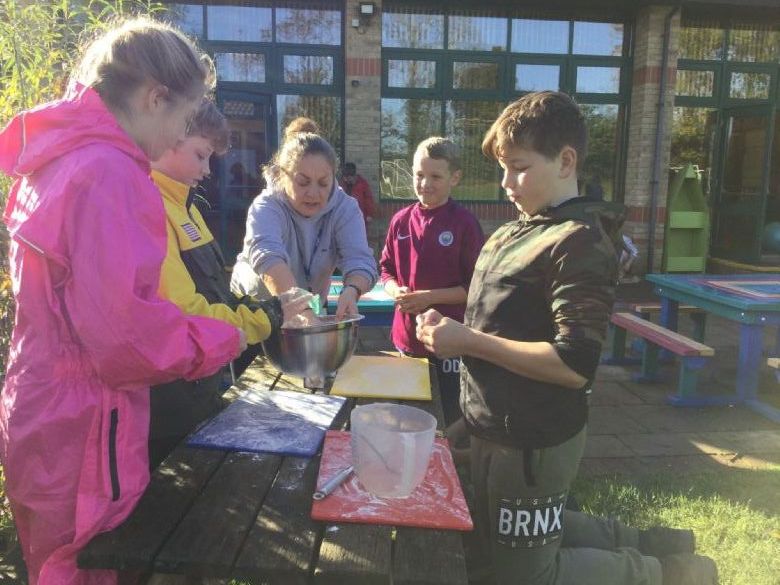 I've been greedy this week...2 stars! Alf and Finlay, great Year 6 role models with fantastic attitudes towards all of their learning across all aspects of the curriculum.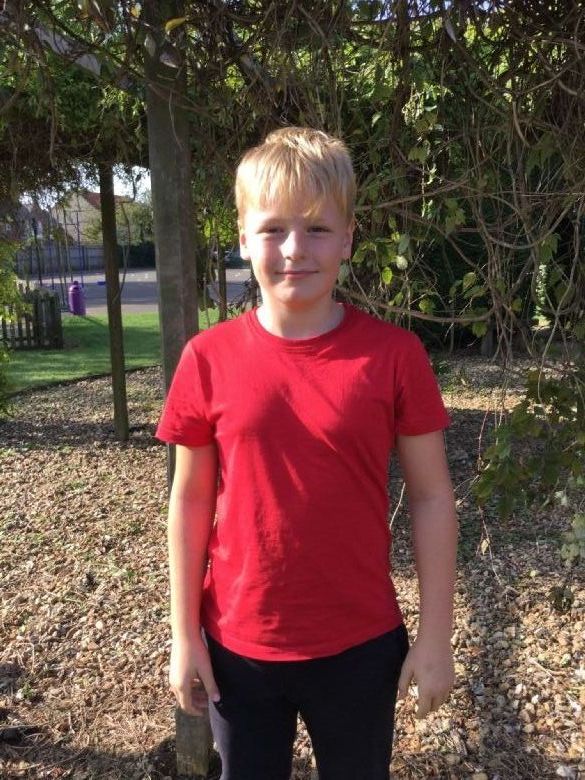 This week we have written about biodiversity, produced a film on modern day slavery and learnt about the life of Walter Tull. In maths, we have revisited factors (including HCF), prime numbers and multiples (including LCM). In Forest School we continued to dig our trench and also invented a game involving trenches, no man's land and bean bags! Our final star for Term 1 is Eren, who has settled well into Y6 life!
We're well and truly back in the swing of things in Year 6! This week we have written a letter home from the front line, thinking about censorship (what we would have been allowed to write). In maths some of us have been revising short division and some of us have started to look at long division. In Forest School we have started a topic on the structure of bridges and tested a range of cross sections to see which was the strongest.

Our star this week is Charles, for being really helpful, polite and hard working. Keep it up Charles!

Congratulations to Ollie who has qualified for the futsall tournament in Barcelona next year.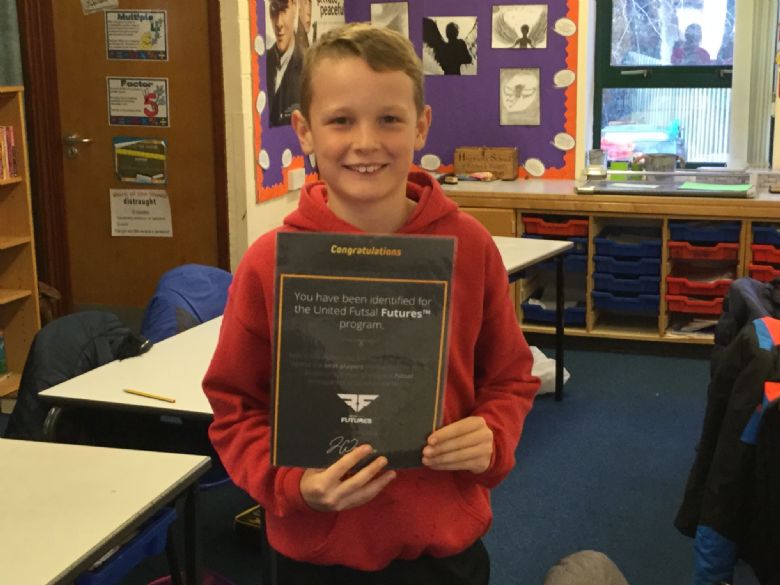 Week 2 has flown by! We have learnt about the 1914 Christmas Day truce during WW1 and we have written a narrative with dialogue. We have all attempted long division and some of us have answered reasoning/problem solving calculations involving long division. We have learnt what types of physical geographical features we have in Baston. In Forest School, we have built trusses to support bridges. We attended a virtual Remembrance Service led by Reverend Carolyn where we held 2 minutes silence to respect those who have died in past wars.
Our super star this week is...George W who has really shown that he has a thirst for learning since joining us in Year 6.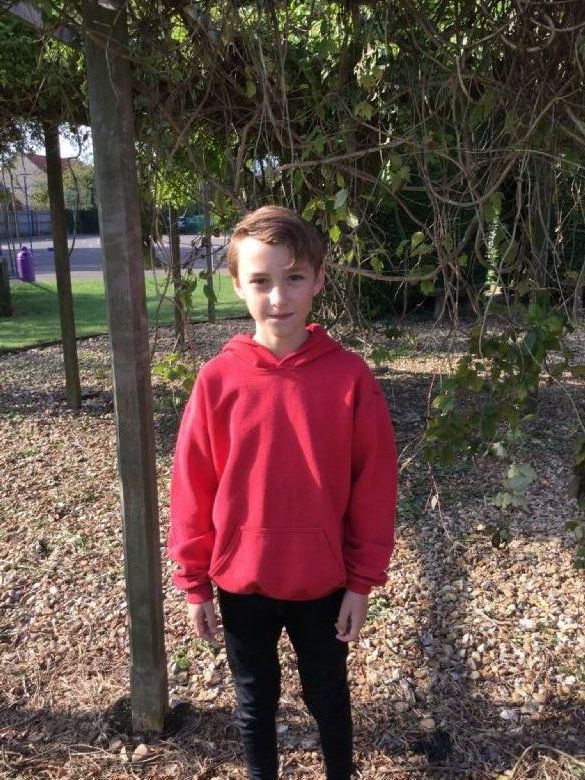 Week 3 has involved learning about the Battle of the Somme, finding percentages of amounts, identifying the physical and human geographical features of Baston, our second week of netball and on Wednesday we had a live Zoom with Amanda from WWF on Saving Our Living Planet.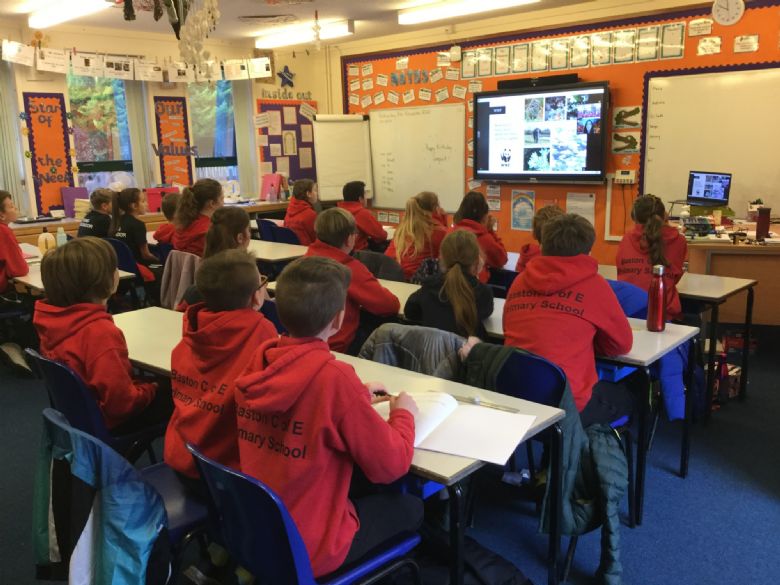 We continued with our bridge structures in Forest School where we used bricks to support an arched bridge. We used natural materials to support the arch and then covered the 'bridge' in clay or playdough to strengthen the construction (testing compression and tension). In RSE we have started to look at relationships and what constitutes a healthy relationship.
Two stars this week, Tilly and Georgia H. Both hard working and great role models for the younger children in our school. Tilly has accepted feedback in a positive way and adapted her work accordingly. Georgia has been working hard in intervention sessions and is beginning to believe in herself in maths.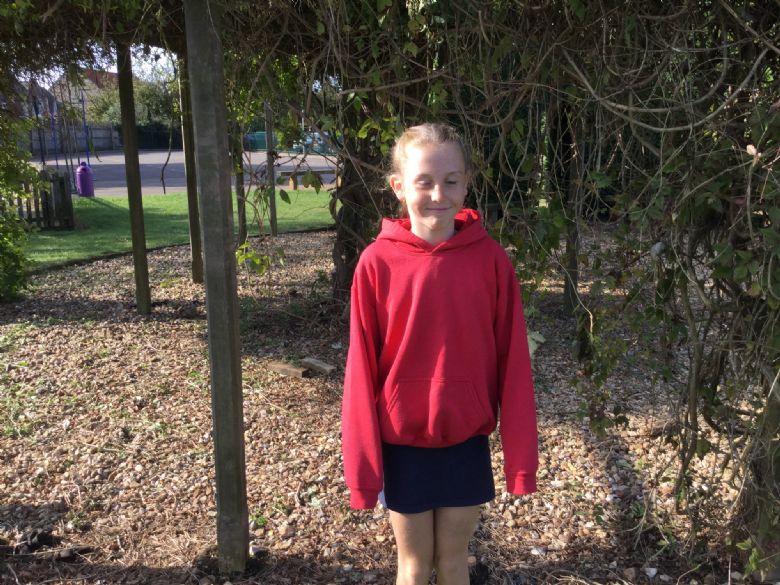 This week we have written a narrative to accompany the literacy shed clip, 'The Piano'. We have been looking at fractions: equivalents, simplifying, improper fractions and mixed numbers. We have filmed our presentations about physical and human features in geography (check out Seesaw). In PE, we are continuing to develop our skills in netball and in Forest School we have looked at suspension bridges. Georgia O, Cari and Olivia did a great job of presenting a 'zoom' Eco worship on Wednesday.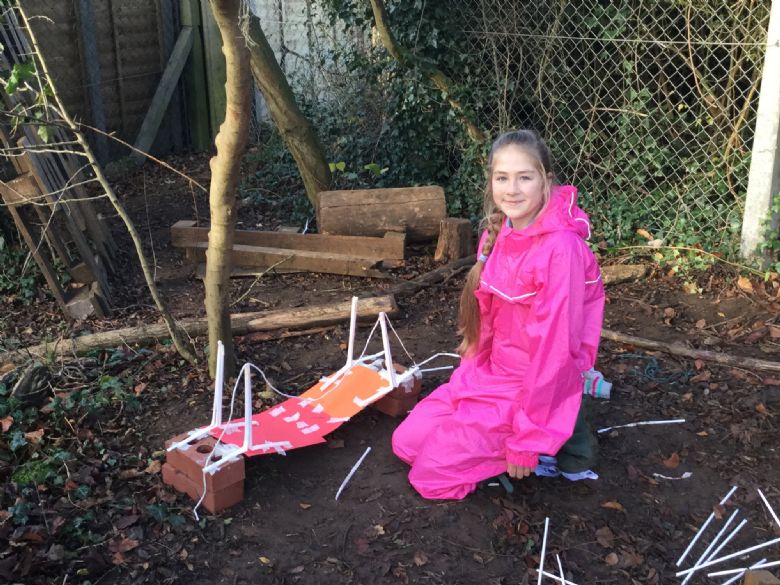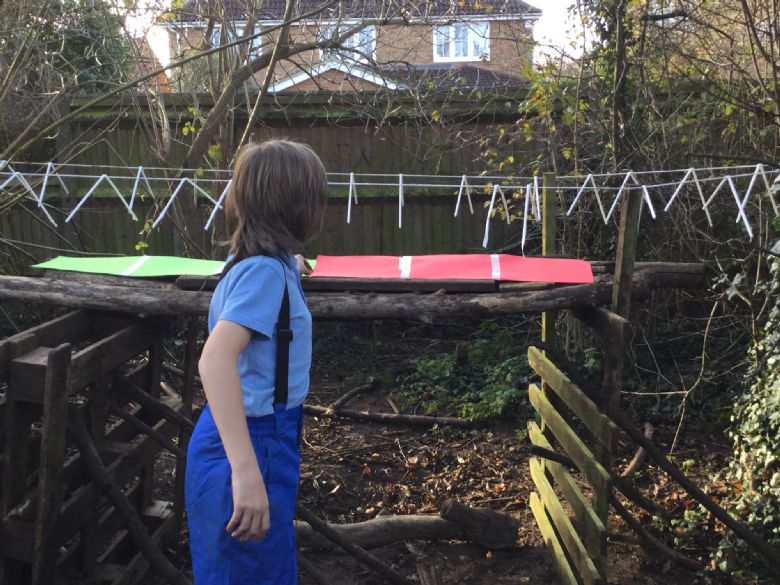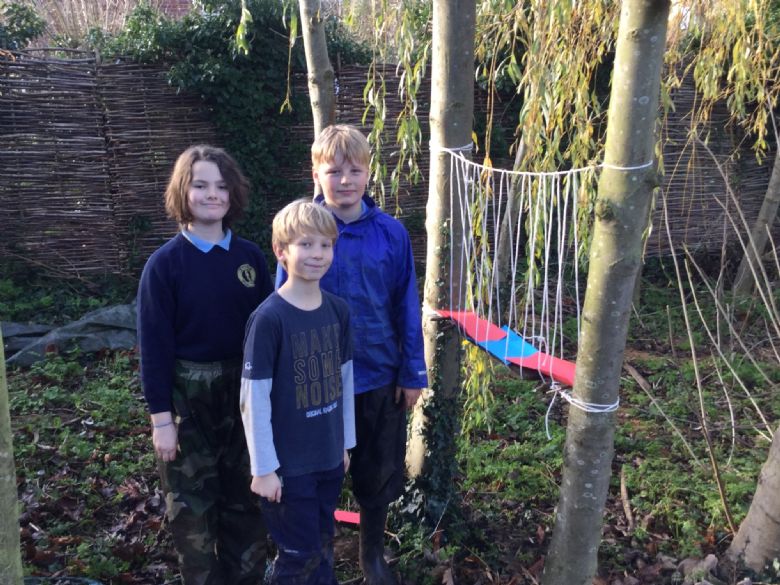 Two stars this week...Poppy M for being a good all rounder all of the time and a fantastic attitude towards all of her learning and Holly for a great week and full marks in our spelling test today.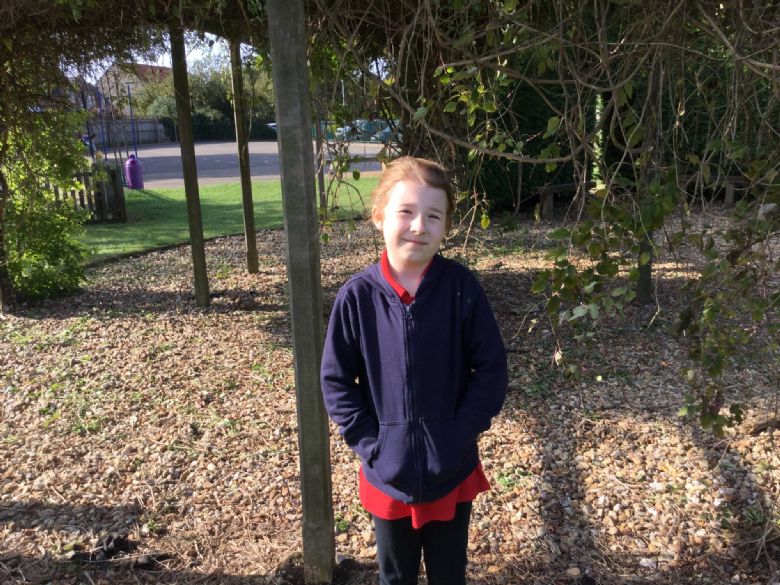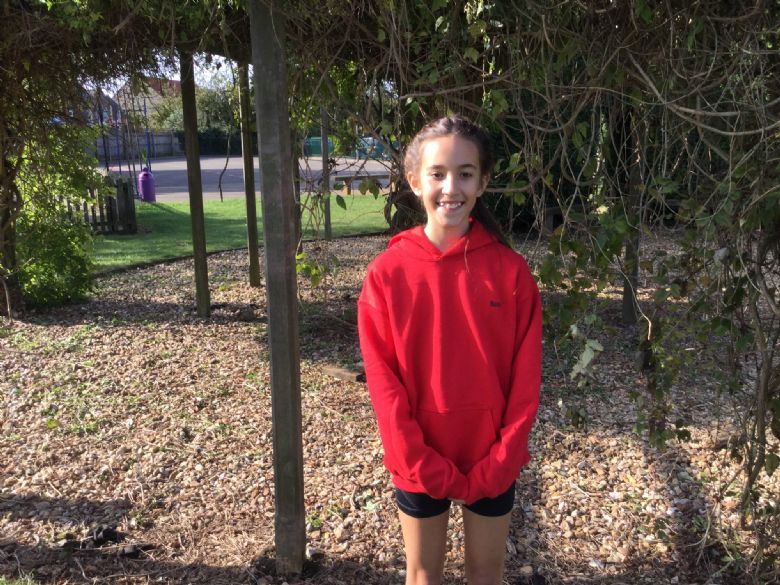 Challenge Week this week so we had an art day treat on Friday. We started by warming up using charcoal and trying out techniques using a rubber, chalk, charcoal and charcoal pencil. We then worked in pairs to create scenes of our choice.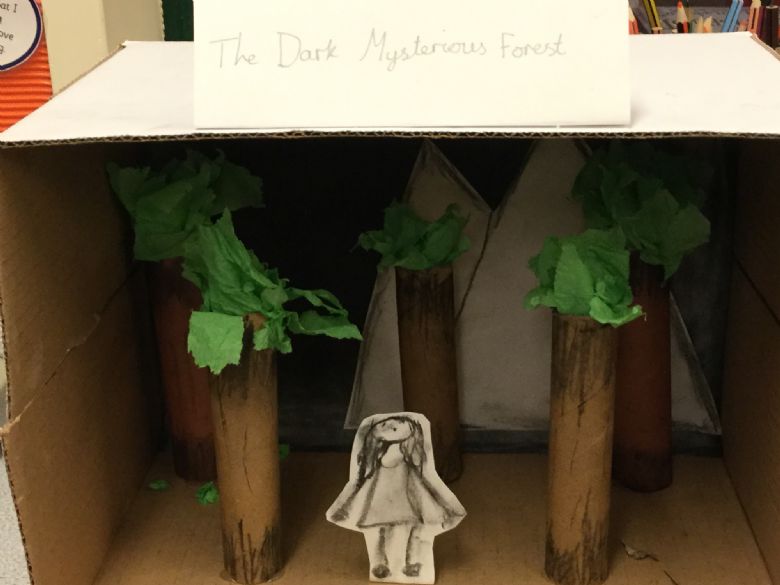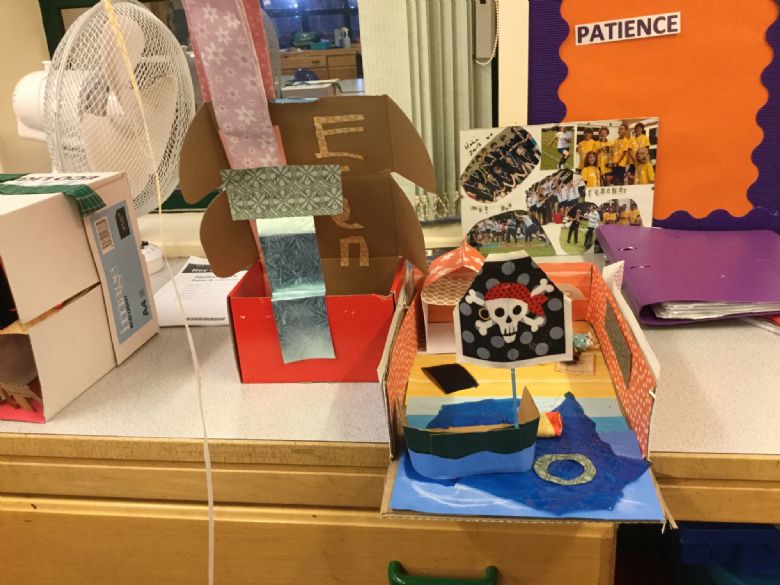 Our star this week is Ollie, who despite being poorly put in maximum effort during Challenge Week; he is always a great friend and is caring, helpful and considerate towards everyone in the class.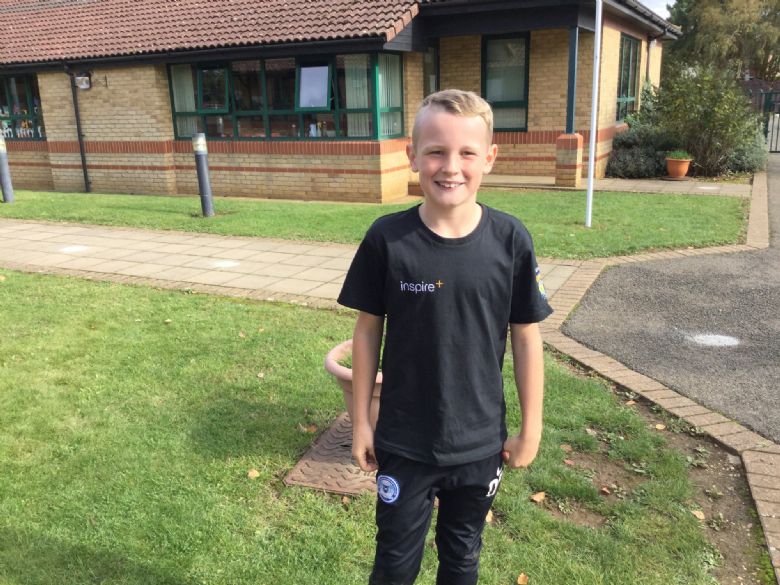 We are still working hard in Year 6 on the run up to Christmas. This week we have read and watched the narrative poem, 'The Highwayman'. We have written a biased argument on our opinion of the actions of the King's men in the poem. We have added and subtracted fraction with mixed numbers too. We have learnt about the Four Noble Truths inn Buddhism in our RE lesson and we enjoyed hot chocolate and treat whilst building dens in Forest School.
Our superstar this week is Isabelle who has been 'on fire'! Isabelle has contributed well in Guided Reading and has tackled a personal maths problem with confidence and determination.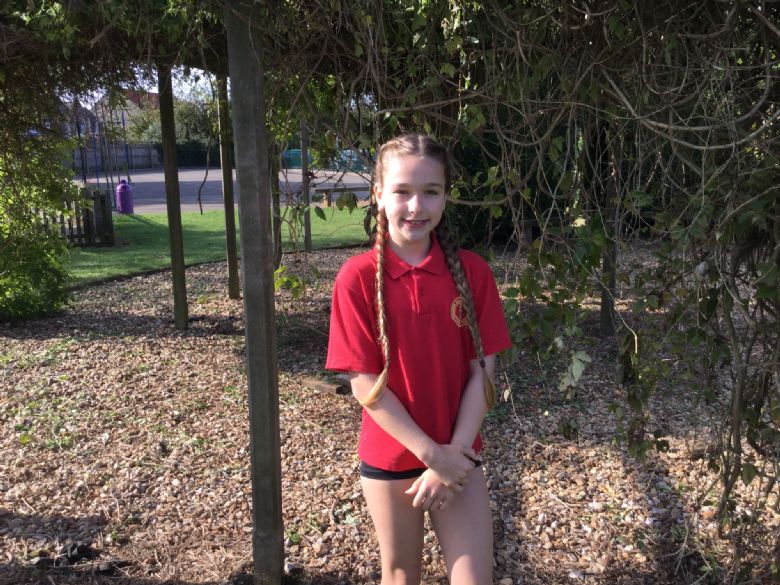 Our last week has been filled with fun...we have finished our netball lessons and we had a mini tournament to show off our new skills! We have watched the panto, thanks to the PTA. We have enjoyed seeing the younger children in school performing their nativity on the big screen! Despite not being able to go to church, we still still celebrated Christingle in the classroom (videos on Seesaw). Our star this week is George F who is always full of joy, happiness and he is great fun to have in the class.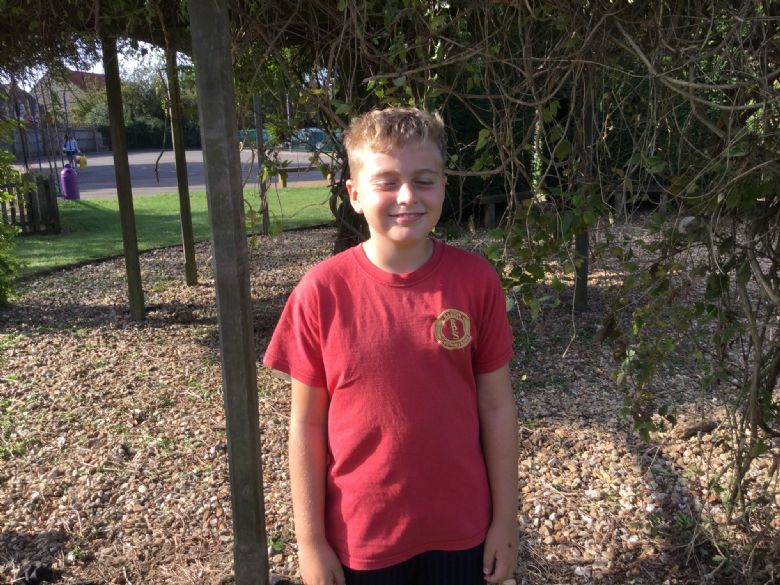 We are back!! We have enjoyed our first full week back and have been so excited to see each other again! We have enjoyed doing art, playing lacrosse, football and just spending time together again :)
Our superstar this week is Jesse who has had an incredible week.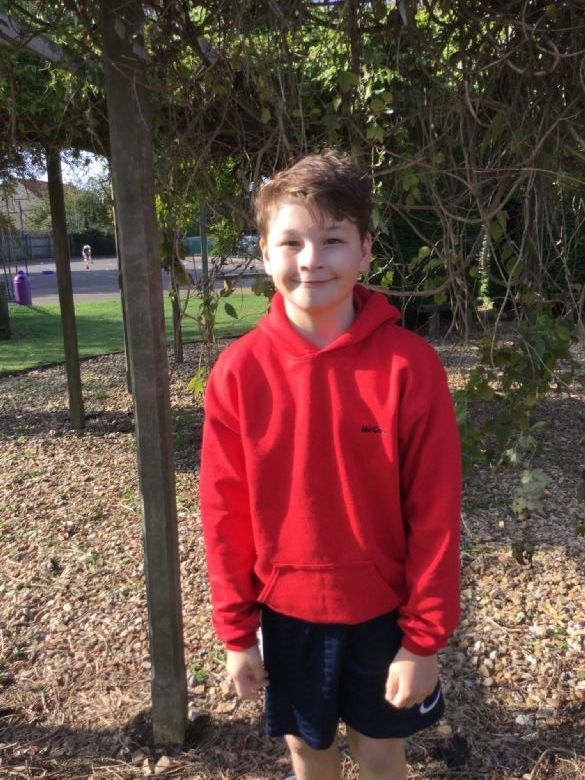 We have settled back into school nicely and we have continued to study our books in our Guided Reading groups. We have produced a piece of art using carbon paper to create a still life picture. In Forest School we made dens and completed an obstacle course which had been constructed by Sam and Tyler; we had good fun!

Our Star of the Week is Anna. She is always doing the right thing at the right time, super helpful, polite and considerate and has been working super hard in all subjects.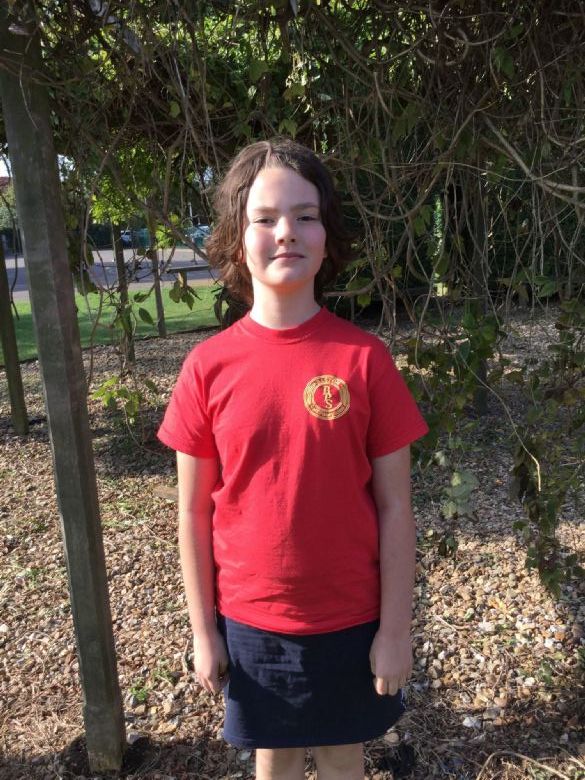 Our third full week back at school has flown by. We have continued to read our separate books in our Guided Reading groups, we have concentrated on multiplication in maths, had mini games of lacrosse, started our Easter Tapete carpet, looked at the story of creation in Genesis to name just a few things we have been doing in school.
Two stars this week...Poppy R, who is an 'always' doing the right thing girl, but this week she has shown how hard she has been working in maths and reading too. Our second star is Beau, who has returned to school with a fantastic attitude towards all of his learning and he has also reaped the benefits of his hard work this week too!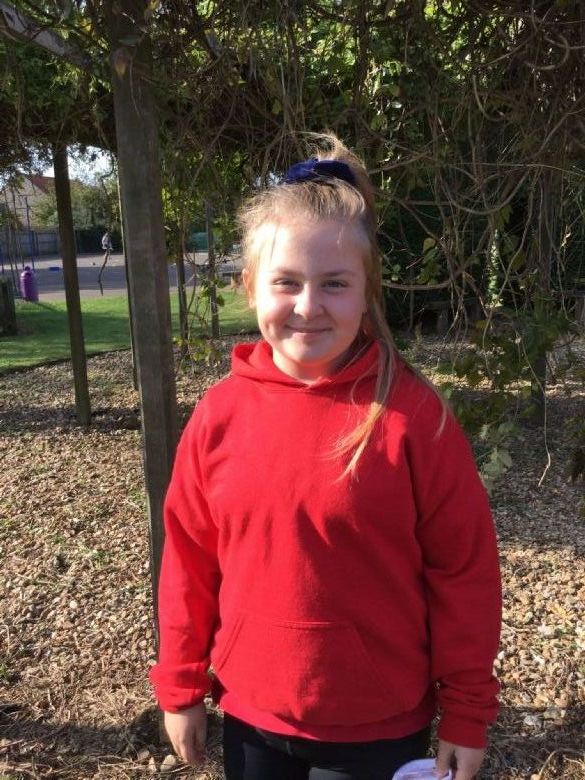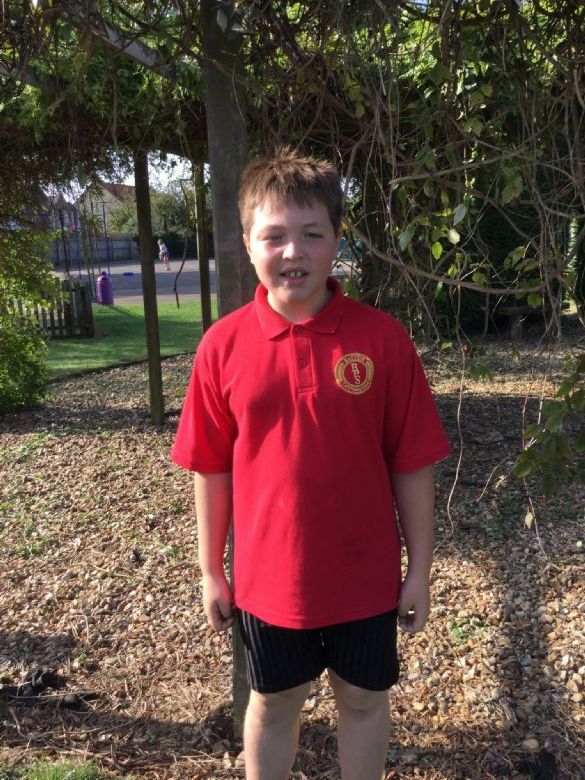 We have had a lovely final few days in school. We have done a few challenges, played lacrosse matches against other, completed our Easter carpet. We are certainly ready for a 2 week break after the excitement of returning to school!
We did have a sneaky star this week...Cari made so much progress in reading it couldn't go by unrecognised!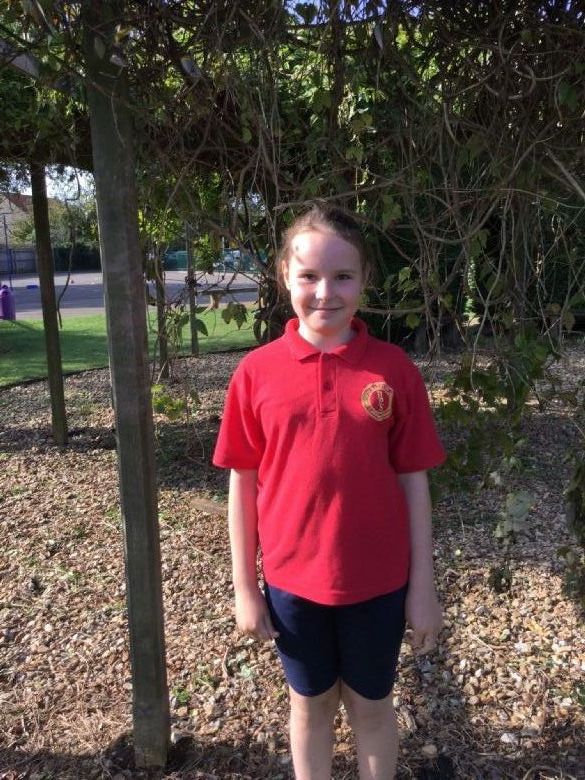 Year 6 2019-2020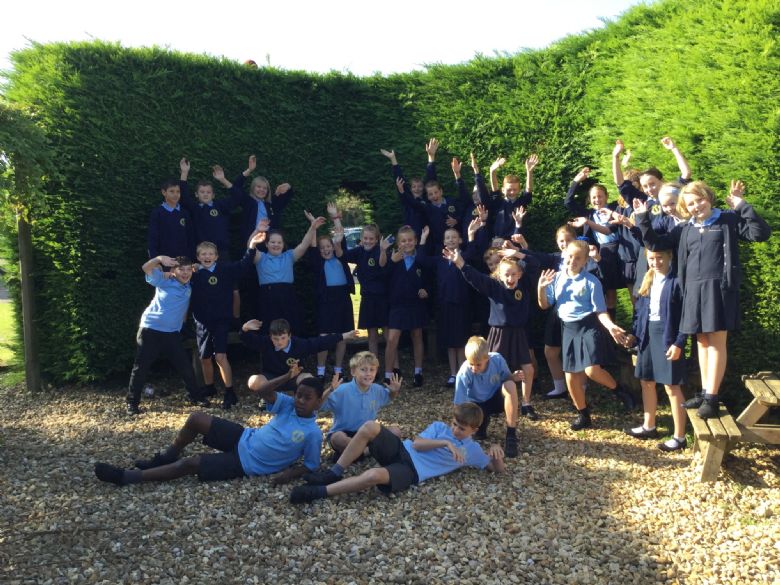 Welcome to Year 6 2019/2020. We have had a great start to the year and have been busy learning about WW1 and the assassination of Archduke Franz Ferdinand. Our first Star is Evan who has had an amazing start to the year!
Another busy week in Asia Class. We have written about Franz Ferdinand, solved calculations including negatives and multiplying/dividing by 10, 100 and 1000. We have created a god/goddess who has characteristics that we feel are important. In Forest School we have started to learn about adaptation and have continued with our class reader- Skellig. On Friday we celebrated Roald Dahl Day and looked at an extract from Matilda regarding newts. We did some research, drew some newts, made a few and went pond dipping to actually look at them in real life!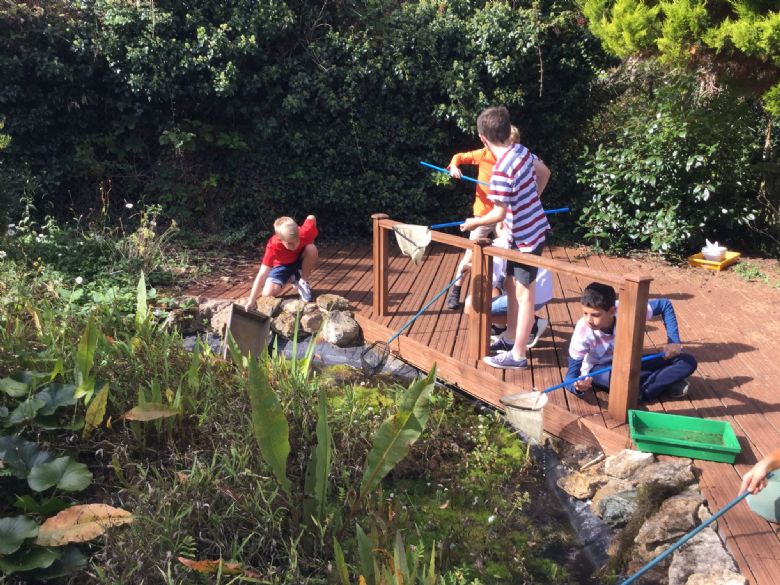 Our Star this week is Edward- a true 'all rounder'. Fantastic writing and he has also been awarded his pen licence along with five others.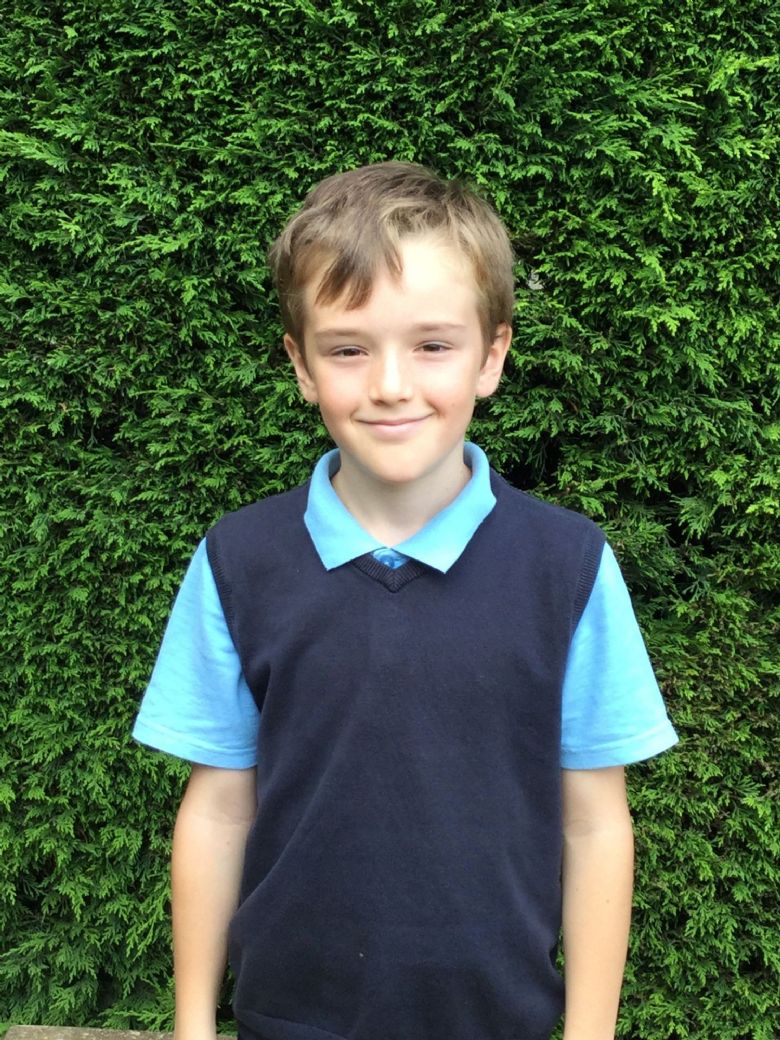 So far this week, we have been looking at why and how WW1 started; who was in alliance with who; the recruitment process for young men aged between 18-40 and how men who disagreed with fighting were made to wear a white feather. In maths we have been learning how to add and subtract decimals, long multiplication (including decimals) and short division. We have looked at our new school 'vision' statement and have continued to work on adaptation with Row in Forest School. Pen licences for a few more Year 6's today. Our superstar this week is Toby...a great member of our class, totally 'chilled' and always on task.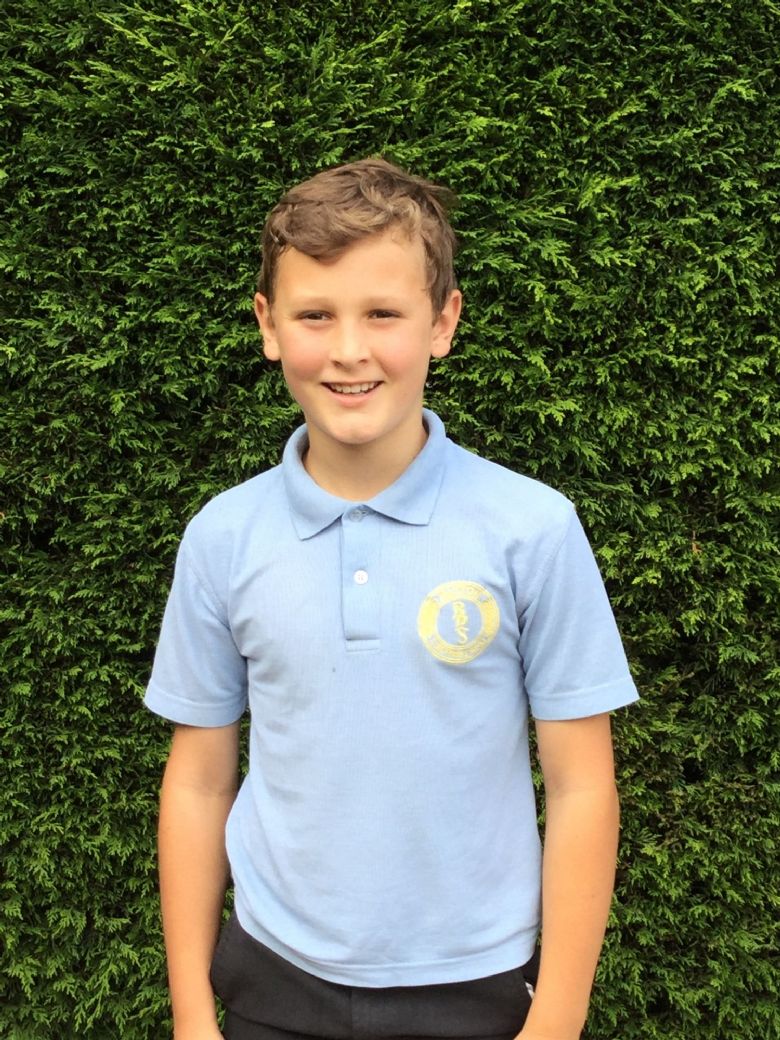 A morning out at 'The Deepings' taking part in a STEM activity. We worked well in teams and used our DT knowledge to create a basketball game with recyclables.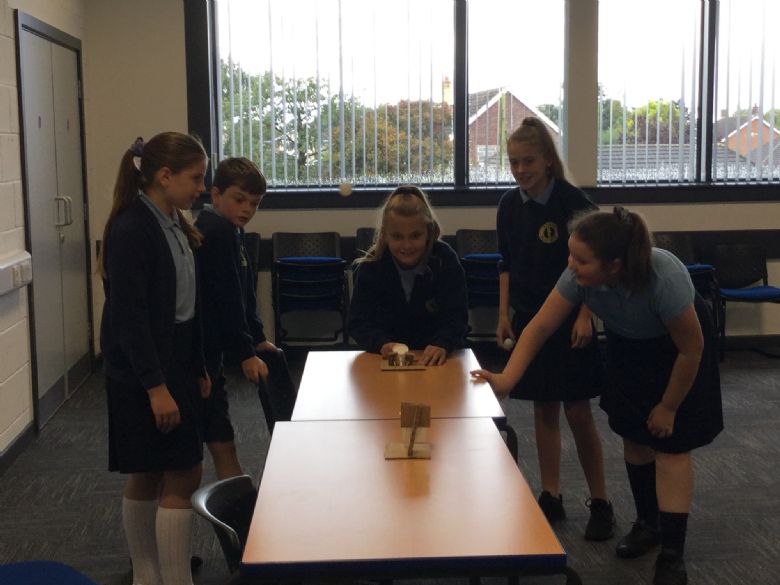 A morning raising money for McMillan at The Barn. We did a fantastic job and raised £221 at the event. We sold leftovers after school. We'll let you know the final amount raised ASAP...£277.79 AMAZING!!!!! Thank you to everyone involved.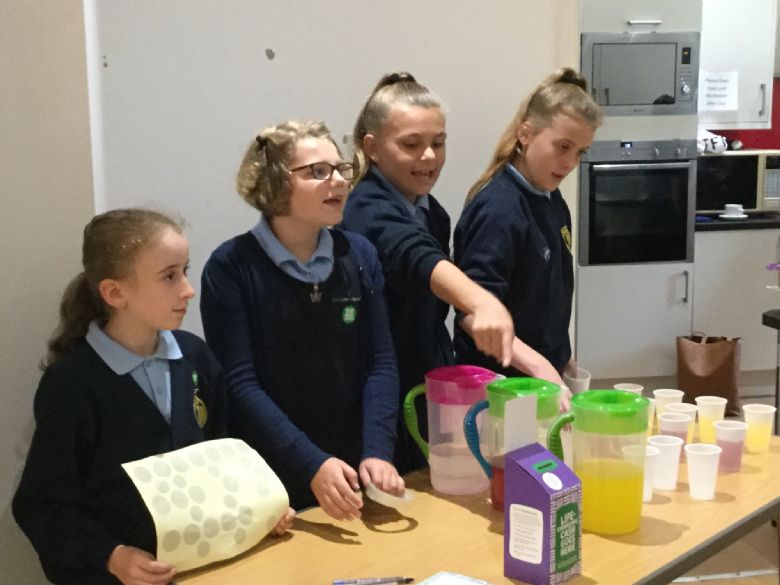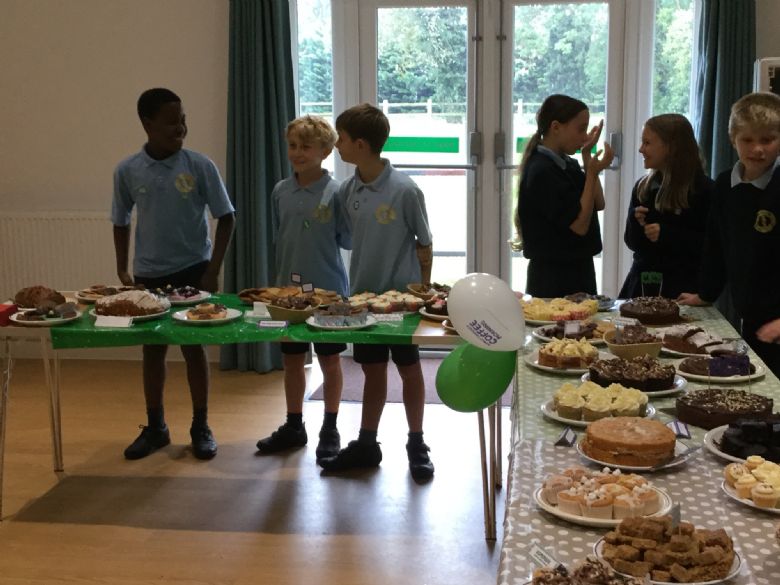 We won the Golden Boot! A great effort made by all of Year 6 with two days at 100% walking :) Our Star this week is Flynn who is a great help around the classroom, in school and at netball matches! He goes above and beyond what is necessary to help others.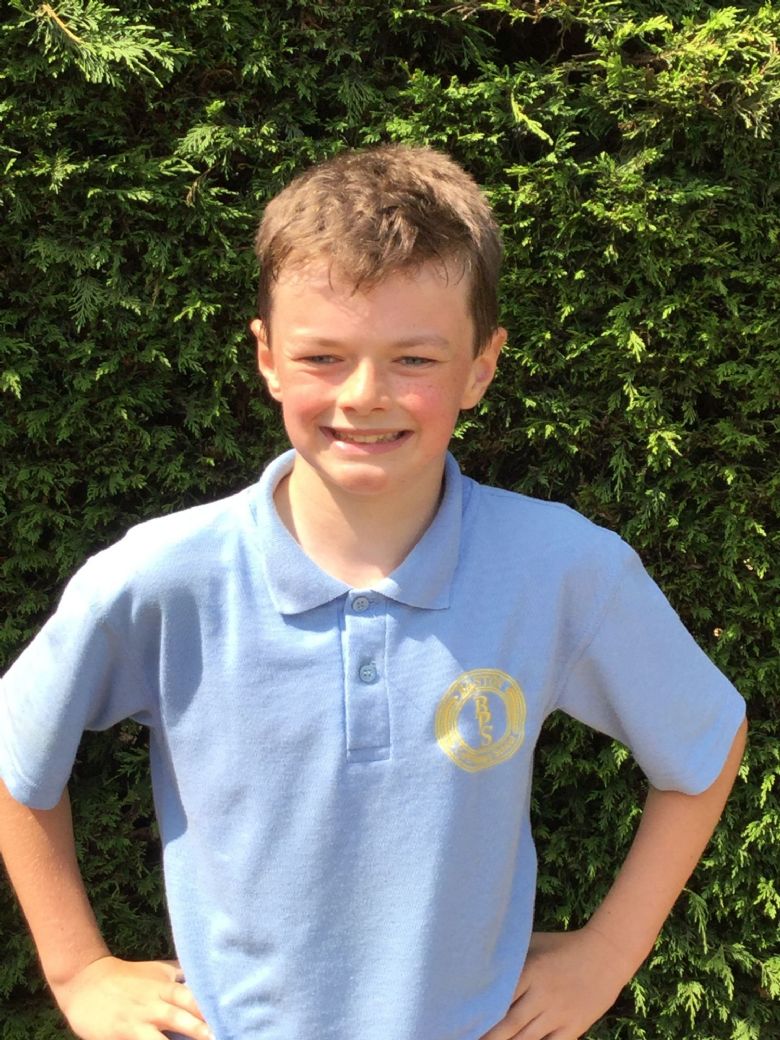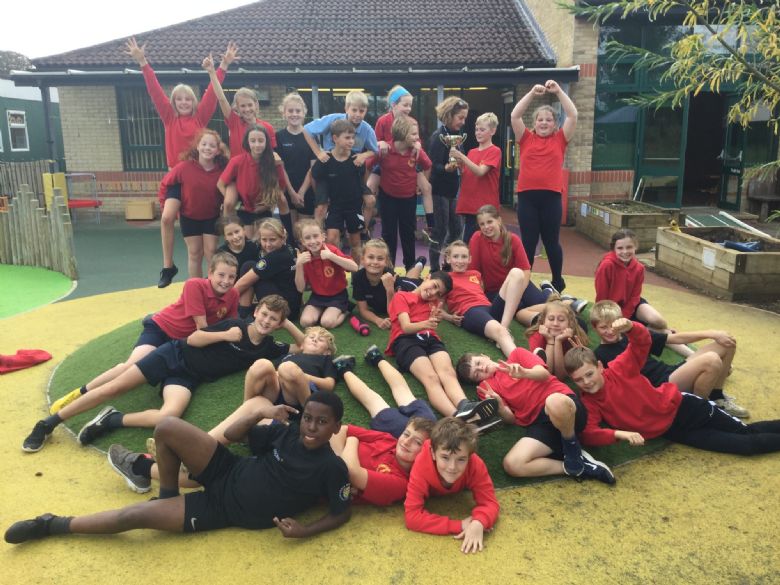 Challenge Week this week, so we've been quite busy! We have also presented our Harvest Service and four of us visited church to serve lunches on Thursday. No Star of the Week due to Harvest Services, so maybe double next week!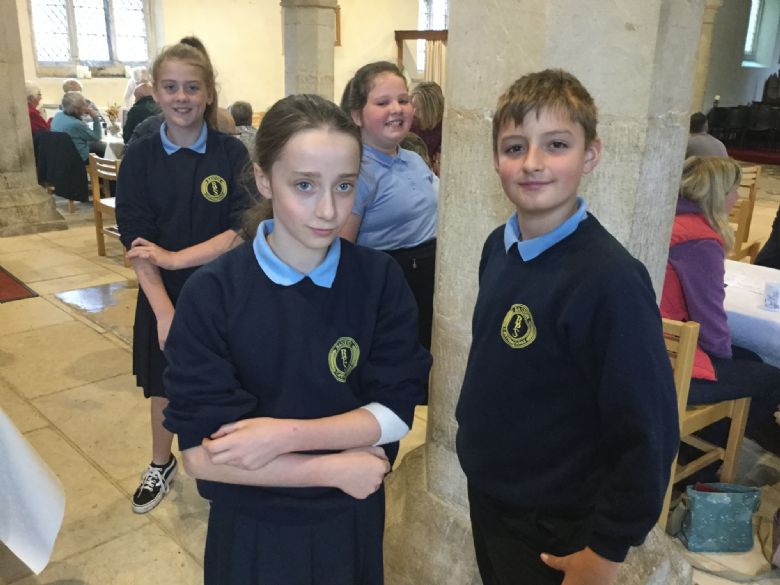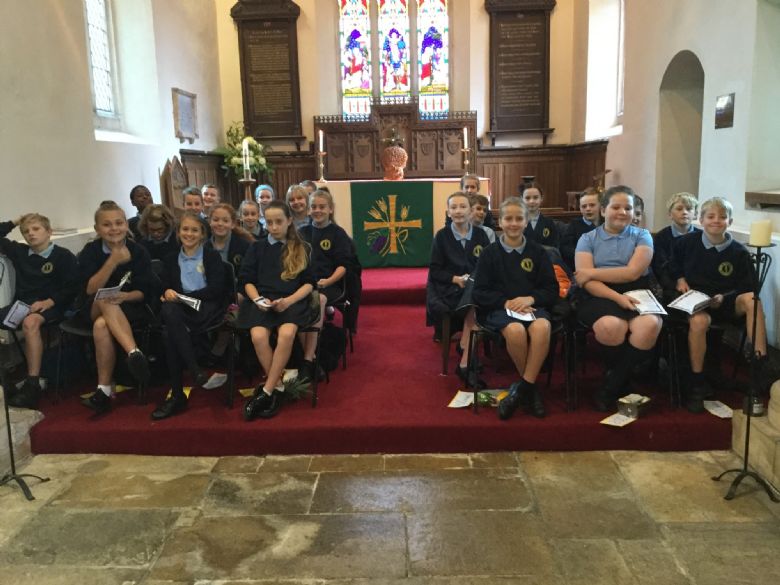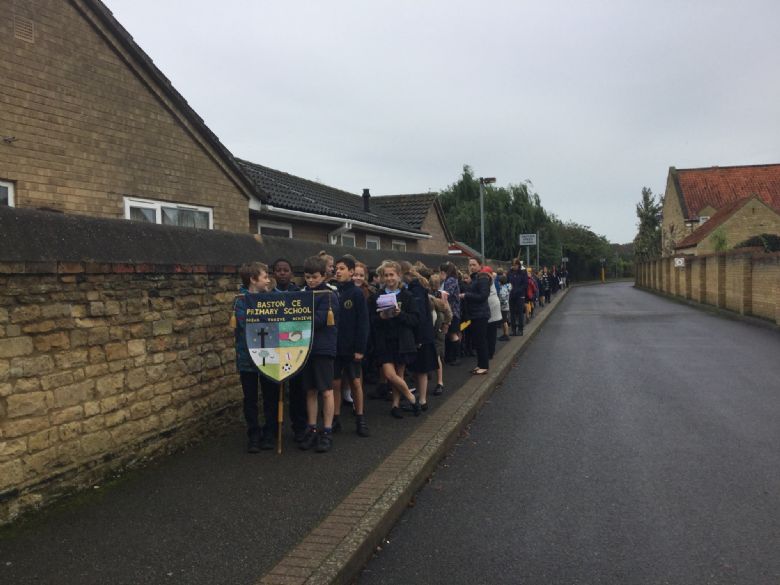 This week we have learnt about BIDMAS (or BODMAS) and how to find percentages of numbers in maths. In English we have learnt about the WW1 Christmas Day truce and written a narrative to accompany the Sainsburys Advert.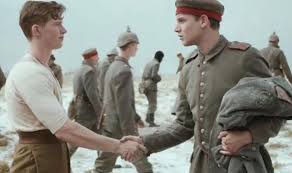 Two stars this week (to make up from last week!). Jasmine, for always being on task and pushing herself academically in all areas of the curriculum and Annie, for an absolutely fantastic week, being 'on the ball' and having her hair tied up everyday!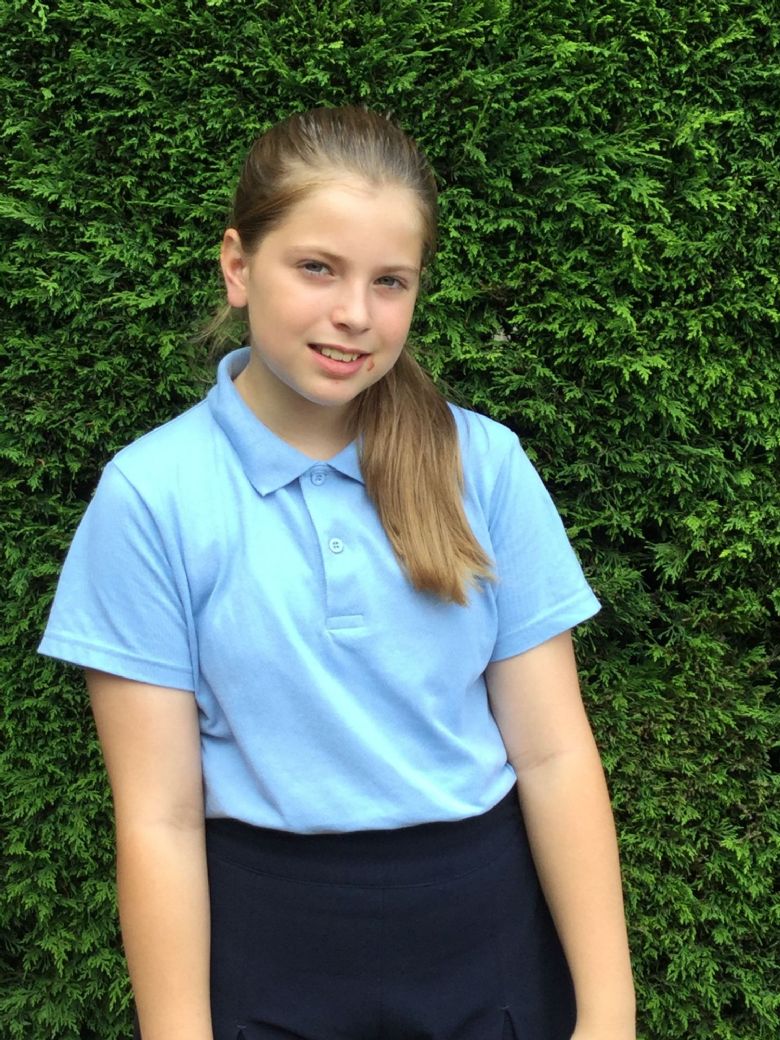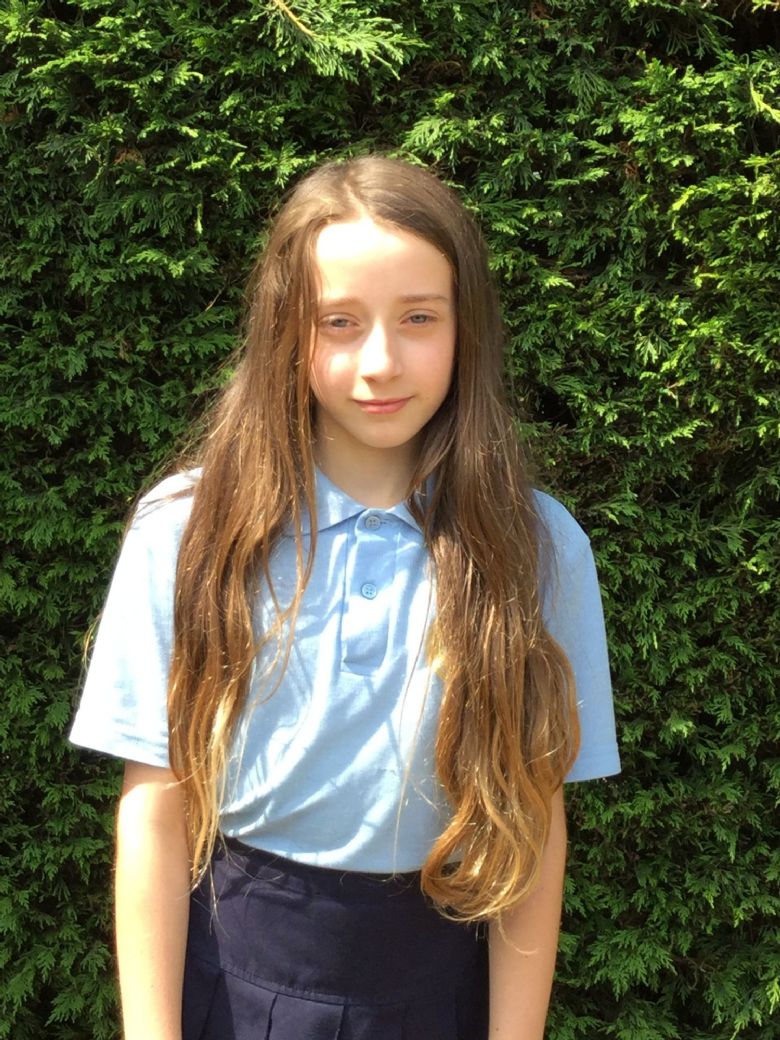 Our final week of the term has been filled with learning about the weapons used in WW1 and designing leaflets, percentages and worded problems in maths, beginning to learn about the Anglo Saxons, the importance of exercise and looking at the meanings of 'holy' and 'loving' in RE. We have also been working hard on our 'Conflict' dance which will hopefully be ready to share at our L2L next term. We have also had a visit from Sam Ruddock and enjoyed the end of term disco.
Our Stars this week are Sophia and Georgina who have both had a fantastic start to Y6 and individually bring so much to Asia Class.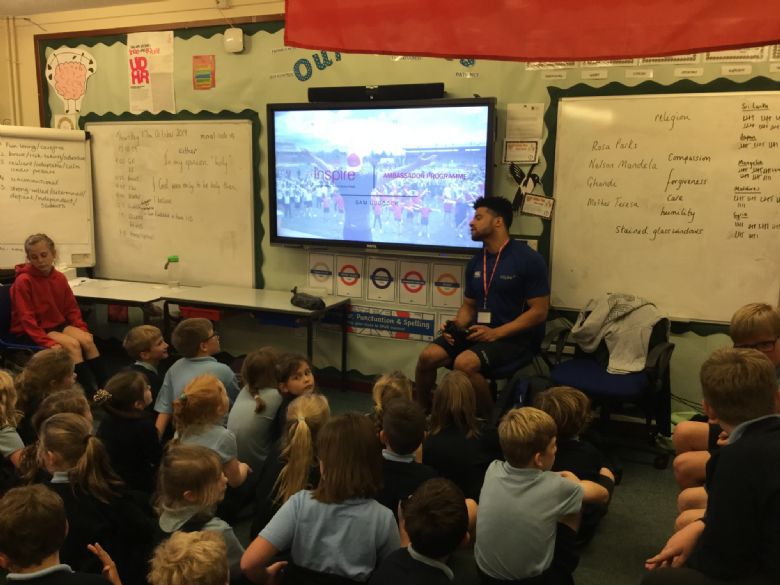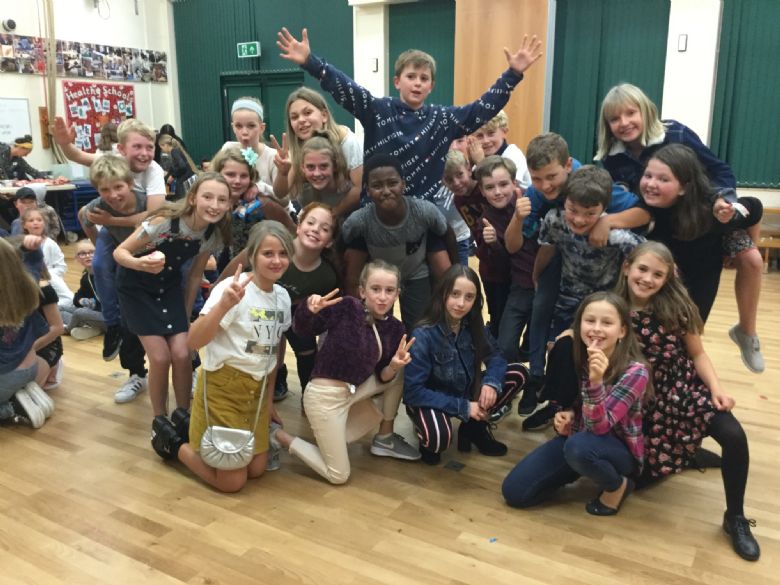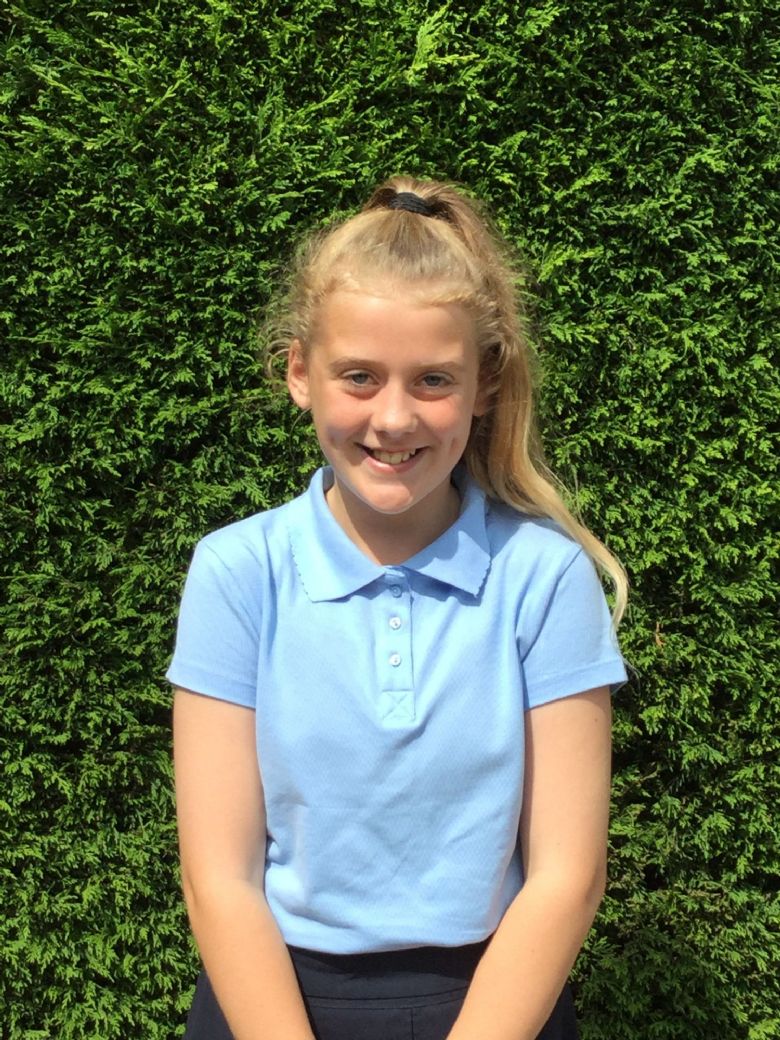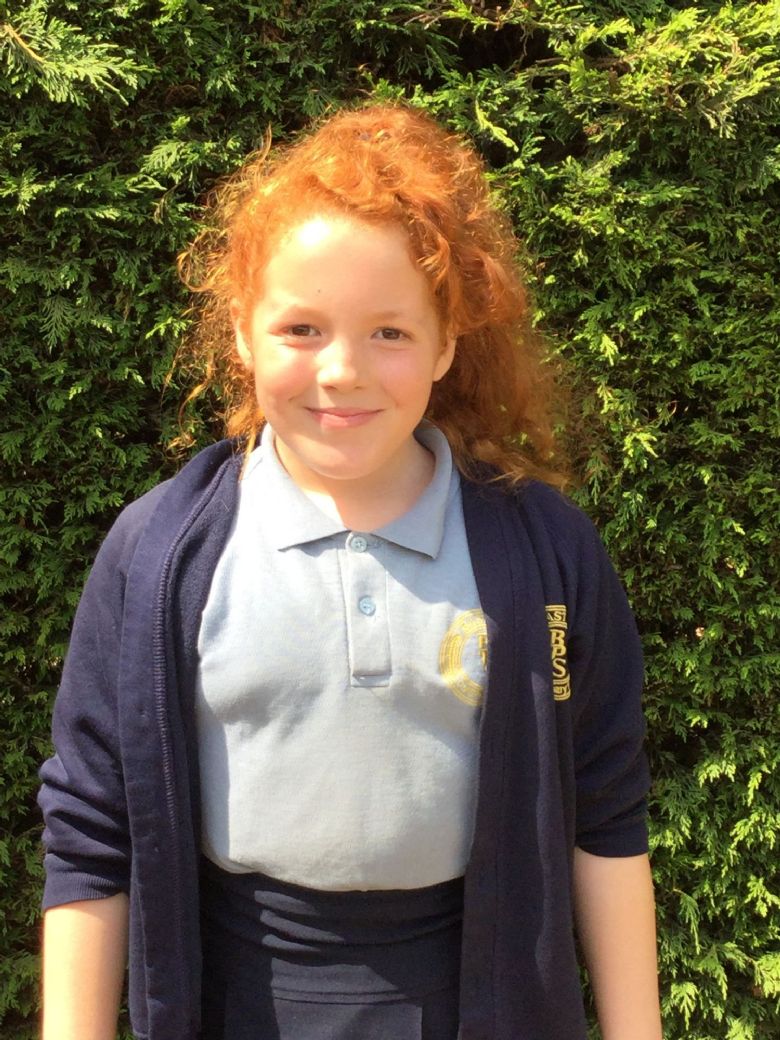 Back to school and straight into working hard! We have been simplifying and ordering fractions; looking at the Battle of the Somme; a conscience corridor; learning about Anglo Saxon homes; making bread; continuing to choreograph our dance and looking at our pulse rate in science. Three stars this week ( we aren't here next Friday)!!!! Noah, Sophie and Evie have had great weeks, asking for help when needed, organising group work and working collaboratively in the classroom (and on the football pitch).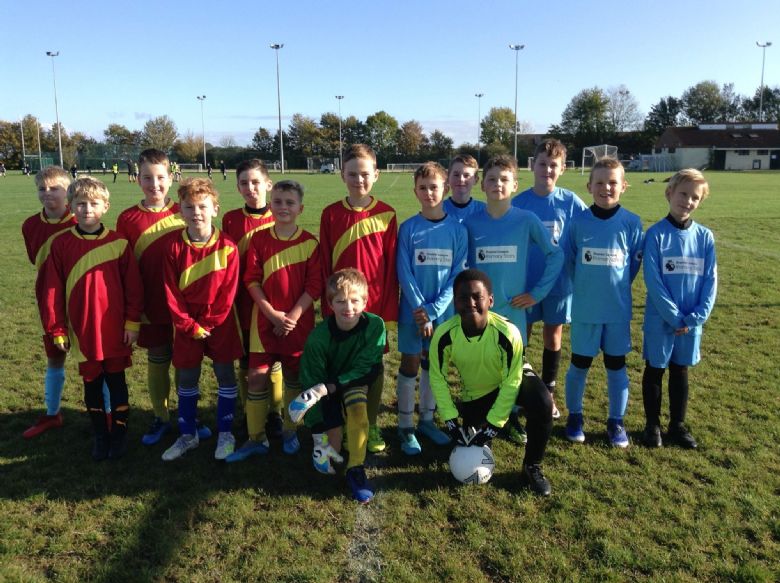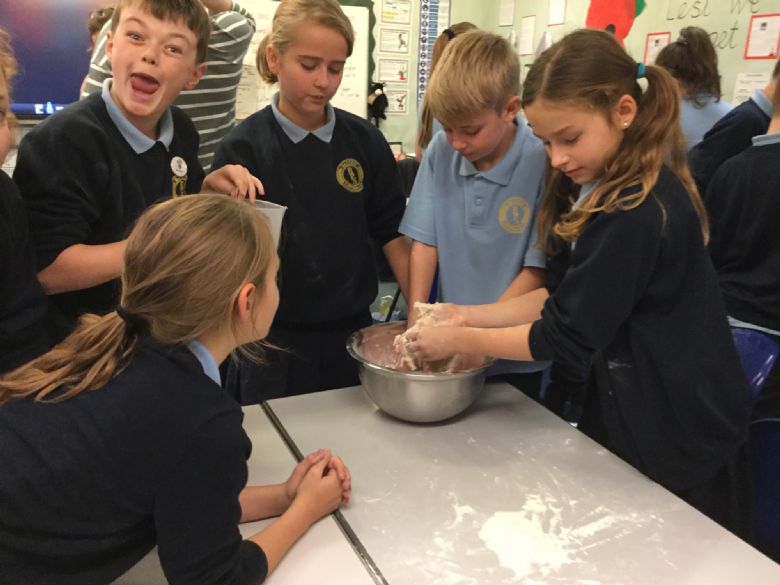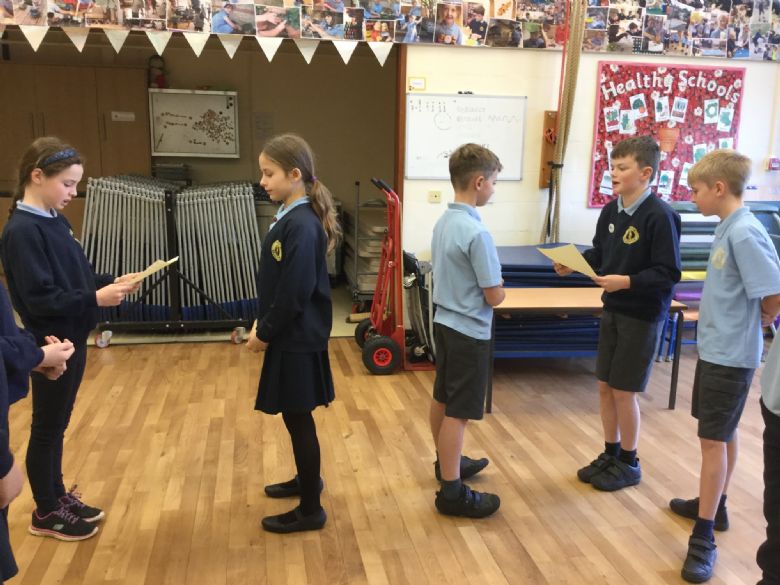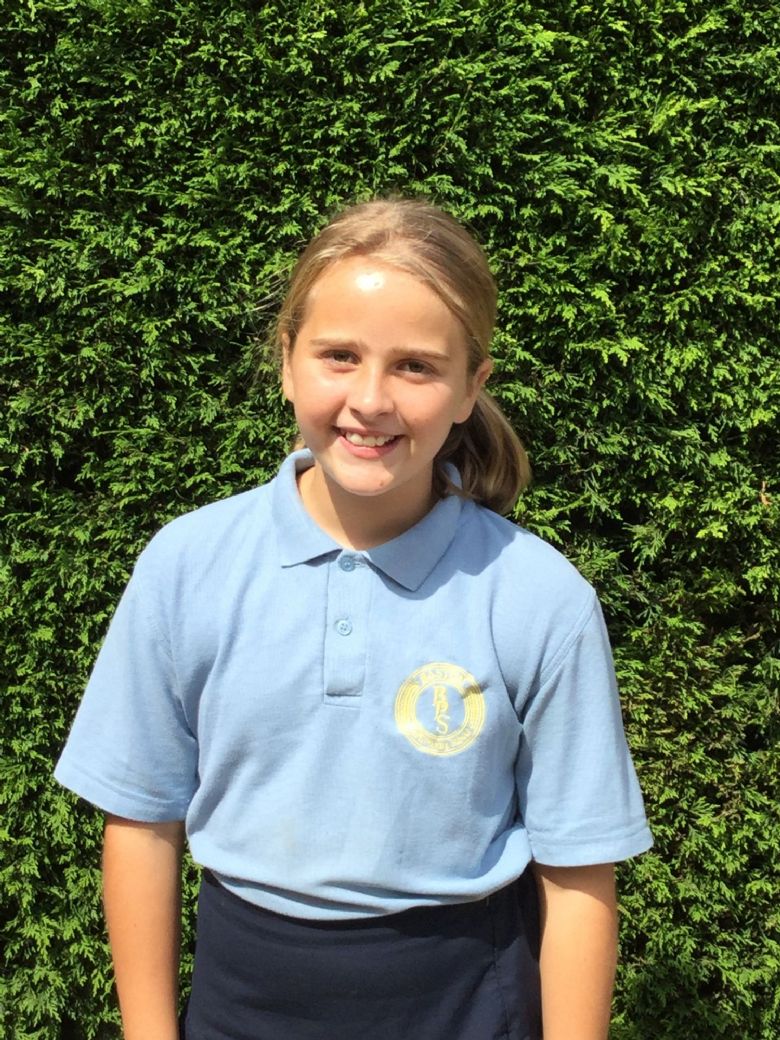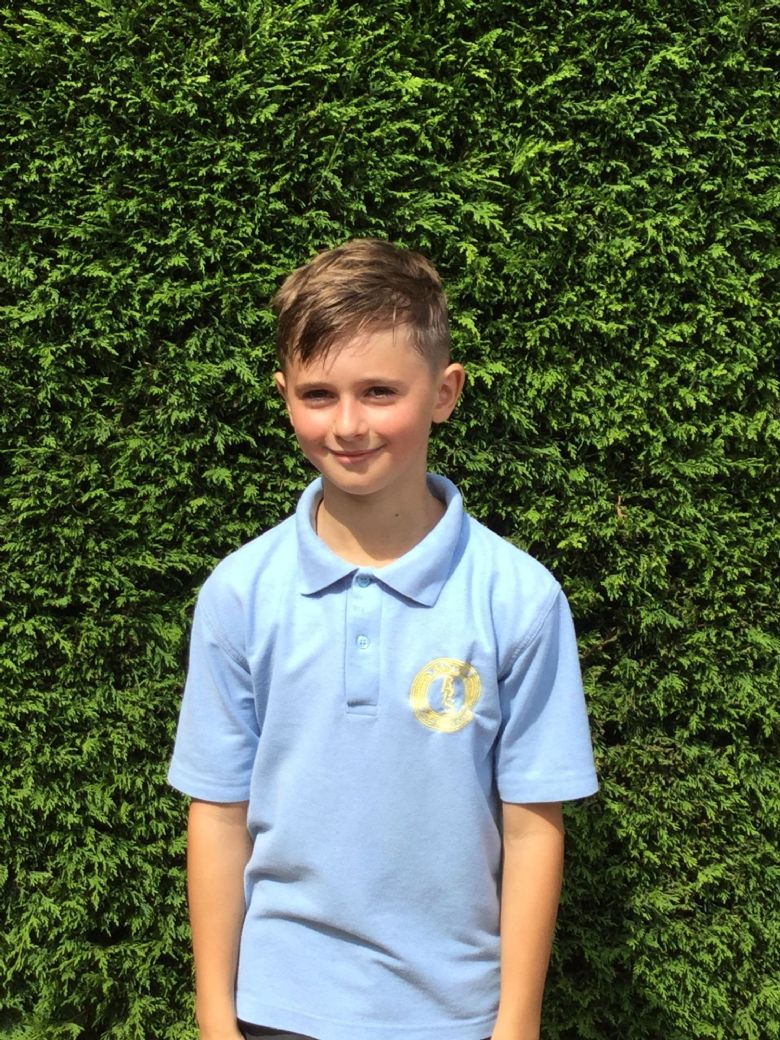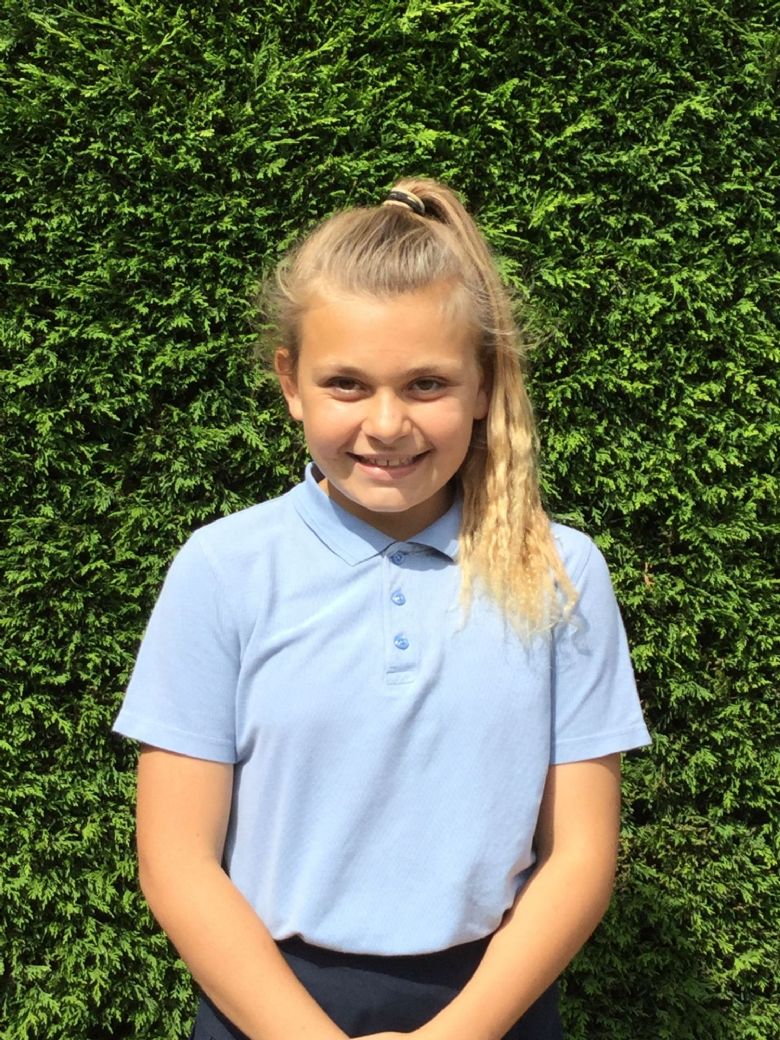 Citizenship Week has arrived which we 'kicked off' with a Line of Enquiry around the UDHR Article 'We are all Born Free'. We have looked at the Houses of Parliament and how it is split into three sections: The House of Commons, The House of Lords and the Monarchy. We have looked at peer pressure and acted out different scenarios which we may be faced with in the future. Five children put themselves forward for School Council and read out their manifestos before the class voted for who they felt would be the ideal candidates for the roles.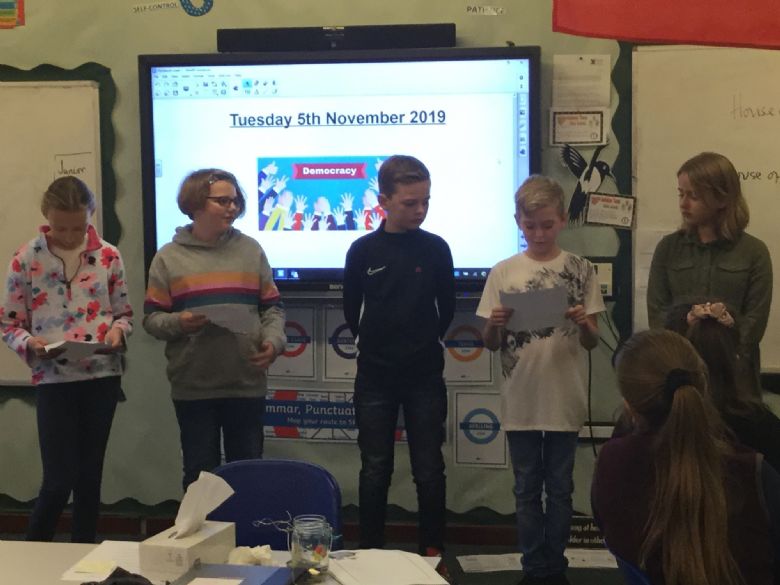 A great fun-packed day had by all at Stamford Construction Day...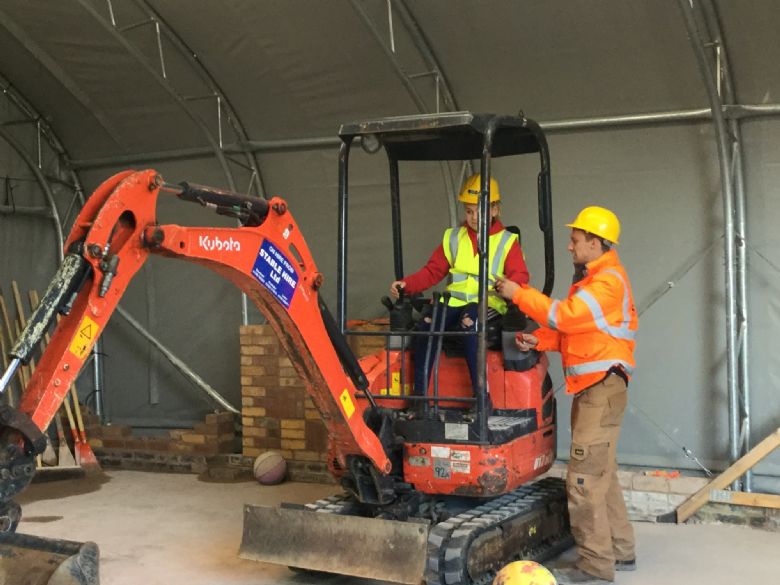 Our School Council Reps are: Annabelle, Junior and Jack H :)
Another busy week in Asia Class during week two of Citizenship Week. We started the week with two Remembrance services, one at school and one at church. We have learnt more about the Houses of Parliament, written a narrative as a refugee, multiplied and divided fractions, looked at the circulatory system and created artwork for a NHS competition. Our star this week is Jack H who was also awarded a 'headteacher badge' for his contributions to school life and being a caring friend.
Houses of Parliament game...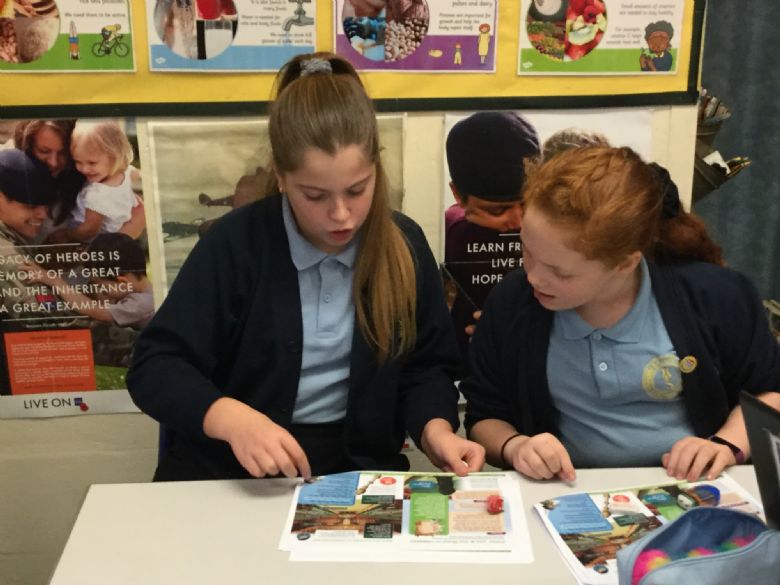 A special 'shout out' to Evie who went to try out for county netball and was successful! Well done Evie :)
An extremely busy week! We have learnt how to do long division and we're quite good at it! We have dissected owl pellets and dissected a heart in science. In English we have found out about the Treaty of Versailles at the end of WW1 and listened to Neville Chamberlain's speech on the outbreak of WW2. We have finished Skellig and we are about to start Carrie's War. Our Y5/6 Girls Football team came third in a tournament and we have had Open Days at school. On Friday we went to SES to perform our dance, do a little drama and dissect a heart in their labs.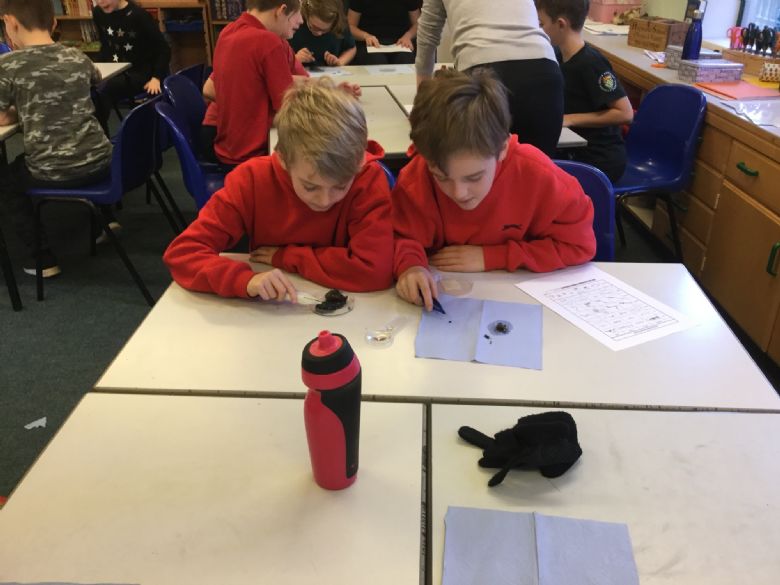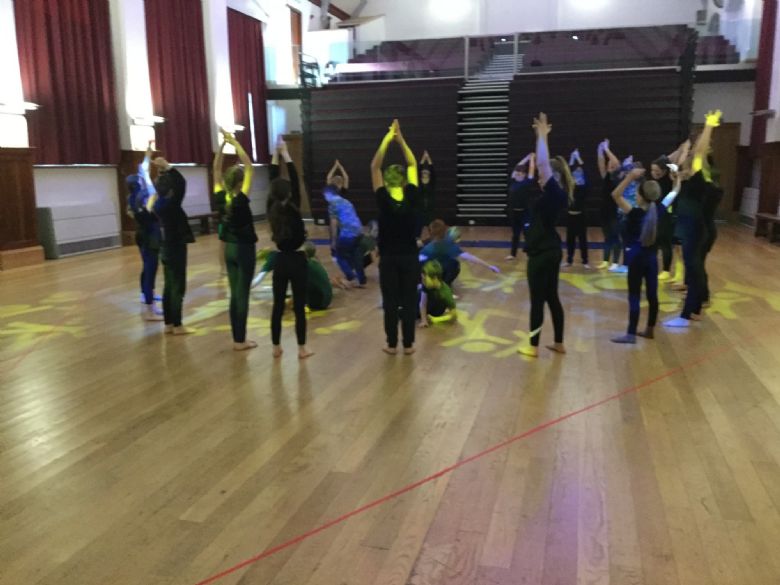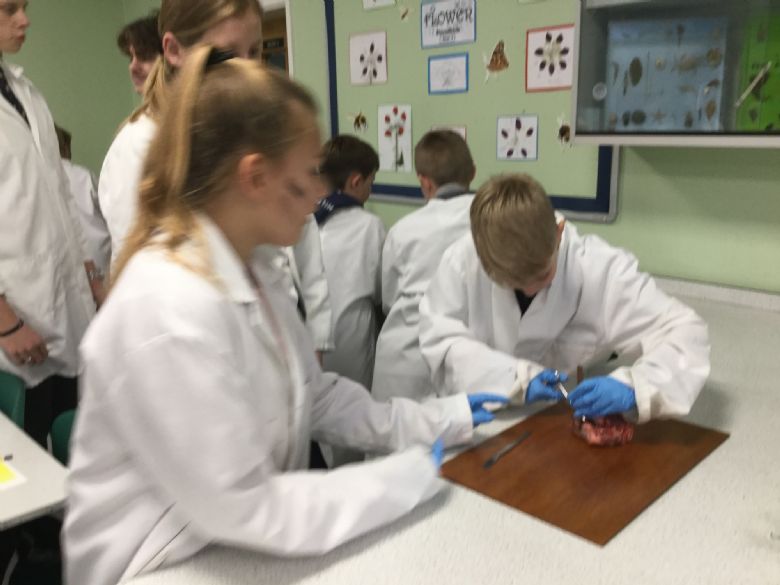 We held our L2L on Tuesday and showcased our dance to our parents. We have also been looking at equivalent fractions/decimals and percentages in maths. We have written a formal letter of thanks to the Boys School and researched WW2 leaders in English. We have had a sad day today (Friday), as we said our fond farewells to Henro, who is returning to South Africa. He was our star this week, obviously (I've held back for weeks!). Good luck Henro- we'll miss you! xxx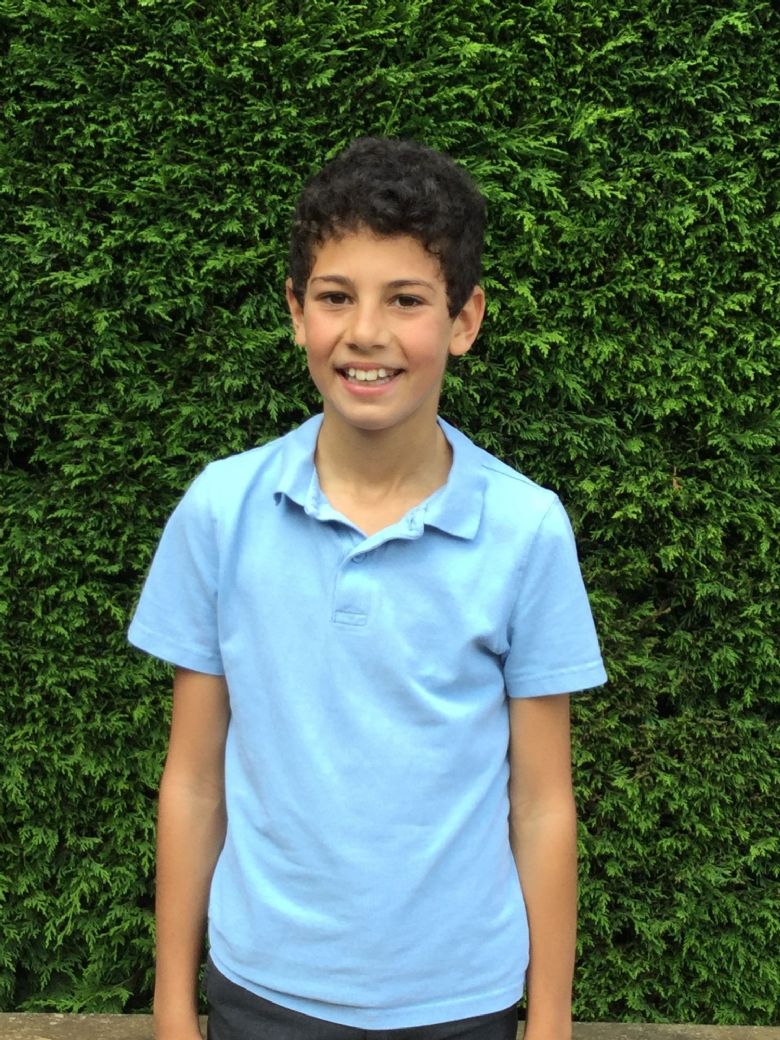 Challenge Week and a trip to Stibbington as evacuees. A fun-packed day and lots of learning. Out Star this week is Isobel who has worked hard throughout the week and has offered support to others during our 'gas mask box' making! Singing at church during their Christmas lunches.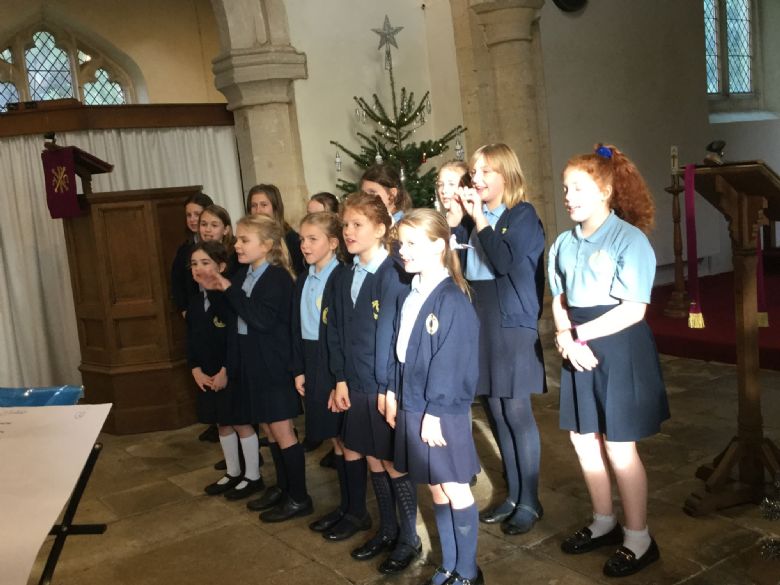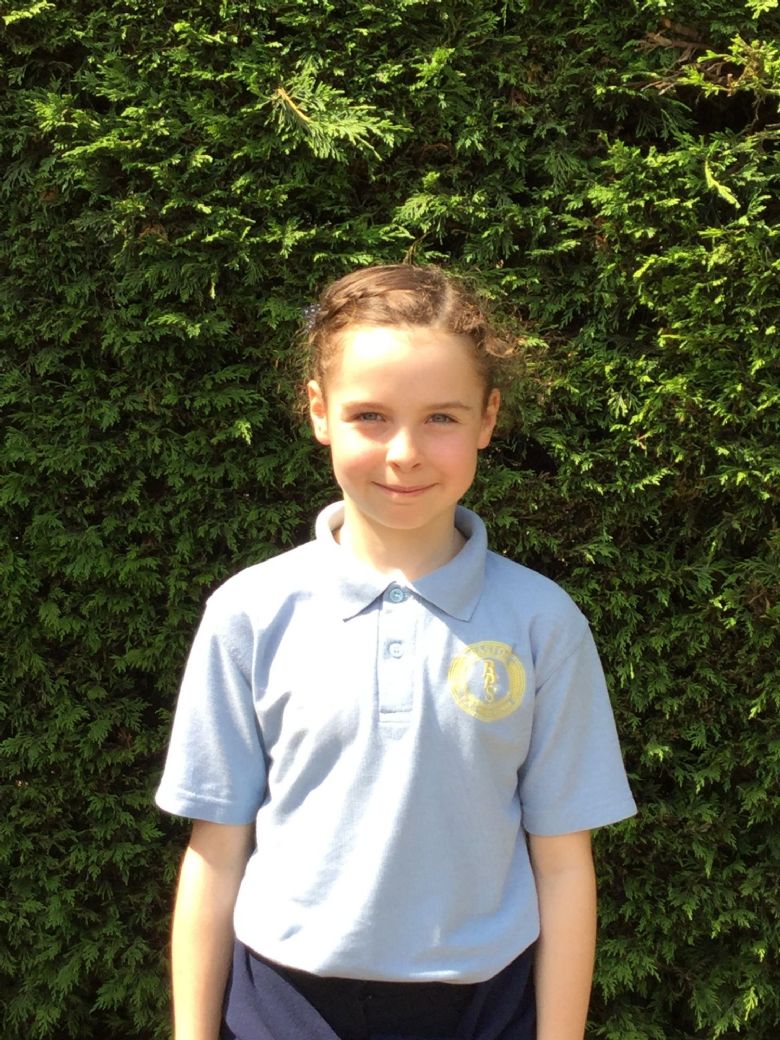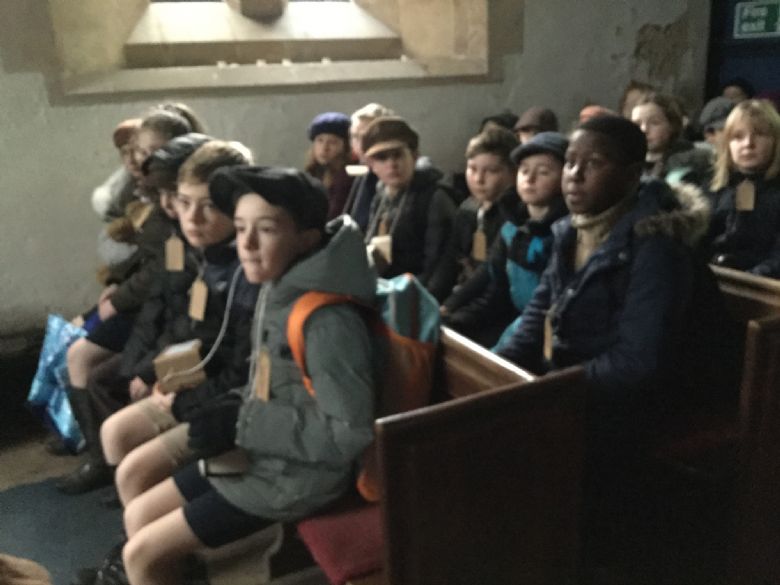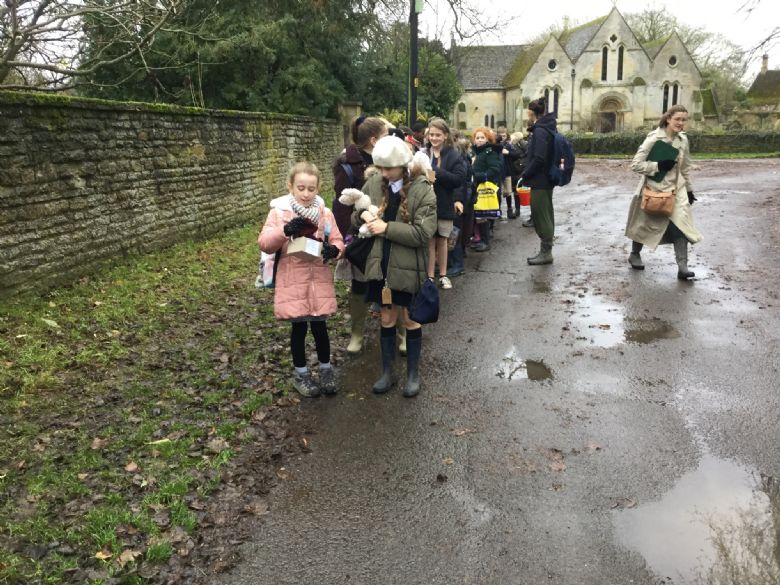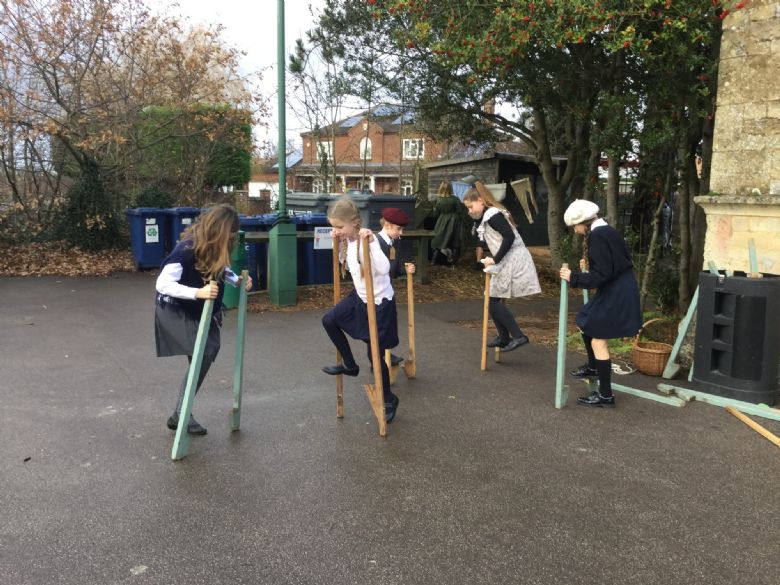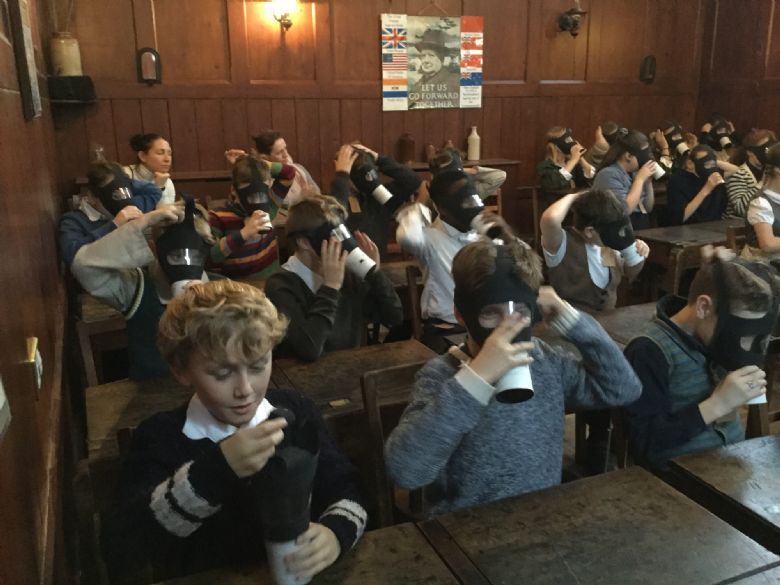 This week we have written about our trip to Stibbington; learnt how to read co-ordinates and solve reasoning problems; discussed 'Can a 'baddie' be good?' in RE and the concept of via negativa; continued with comprehension questions in Guided Reading with our group books; made WW2 chocolate in Forest School and started to create sequences using the apparatus in the hall. We have been reading extracts from our 'Advent' books so we haven't got too far with Carrie's War! Christmas Party day and great fun was had by all. Our star this week is Amelia, well done and keep up the hard work :)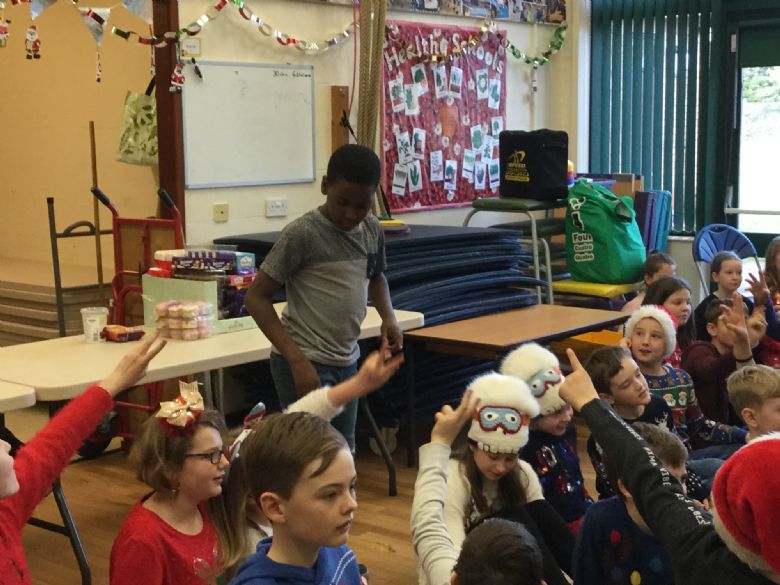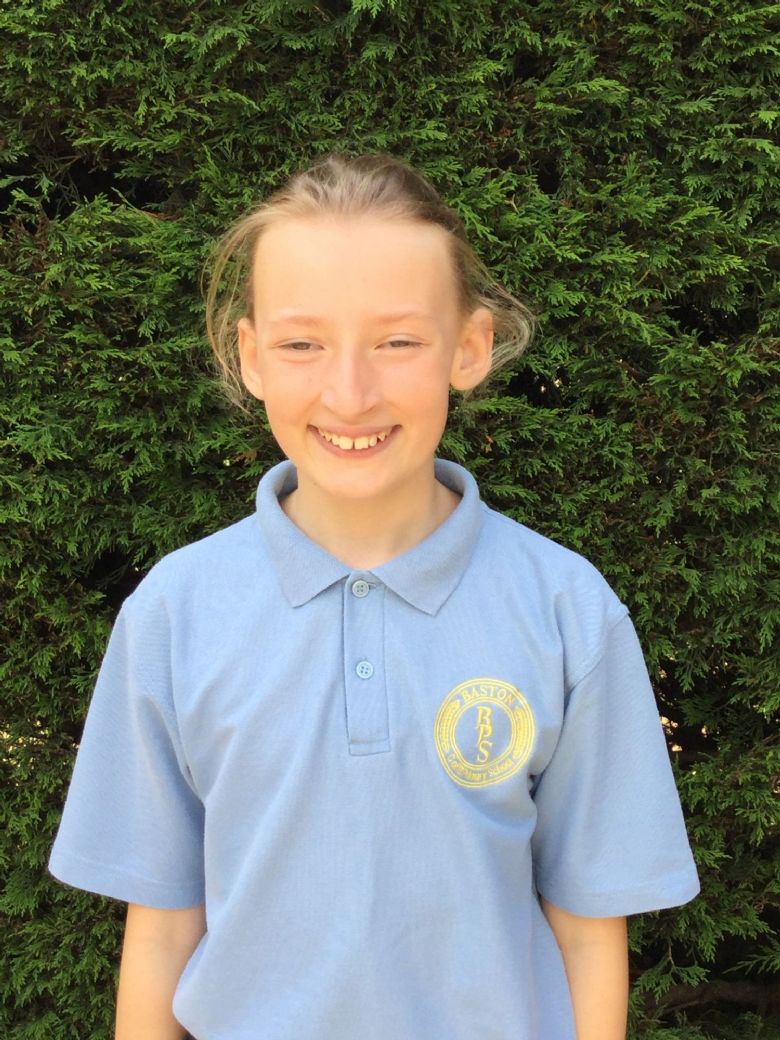 Our last week was filled with maths, science, a Christingle service, a visit from Santa and finally we were presented with 'Best School' trophy by Steve from Construction Day.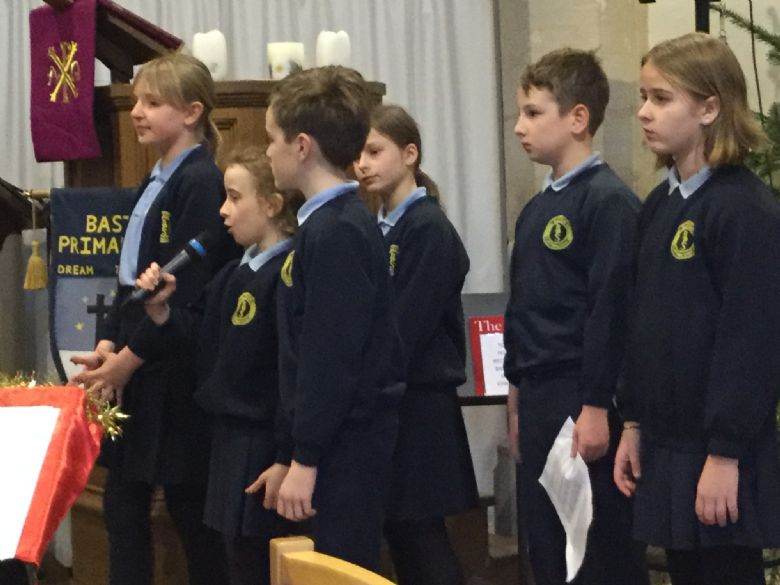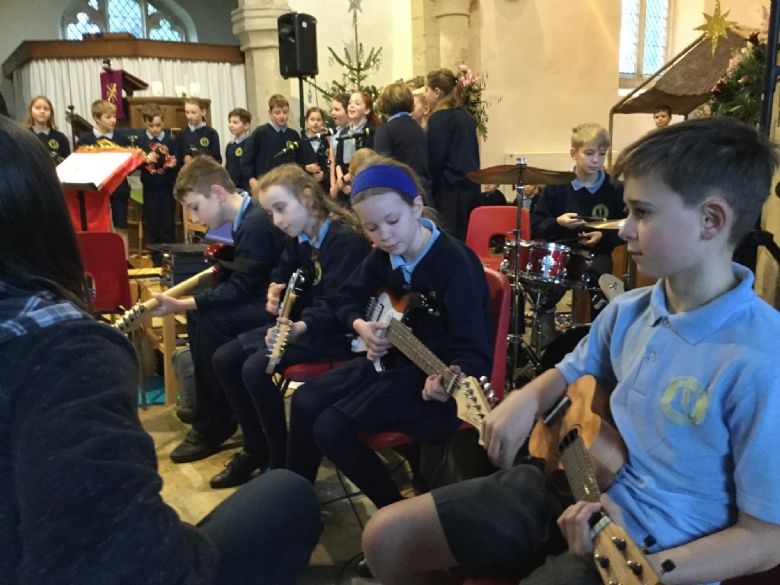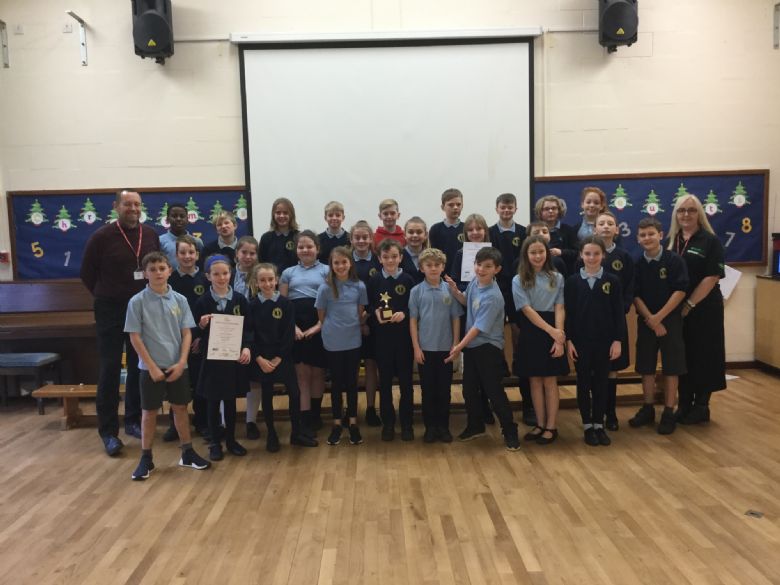 Happy New Year. We have returned to school and have had a busy day already. We have started thinking about what perseverance is, continued with our Guided Reading books, looked at forms of protection during WW2; multiplied and divided decimals by 10, 100, 1000 and started a mapping project on pollinators in the village.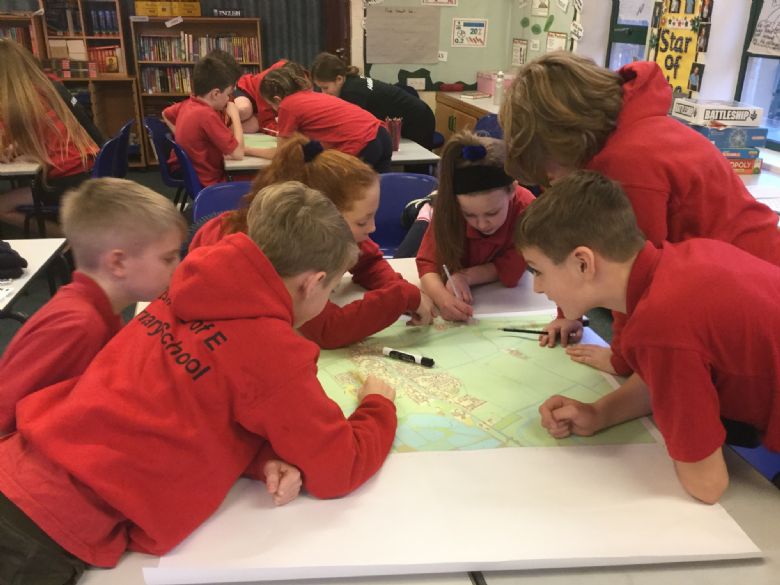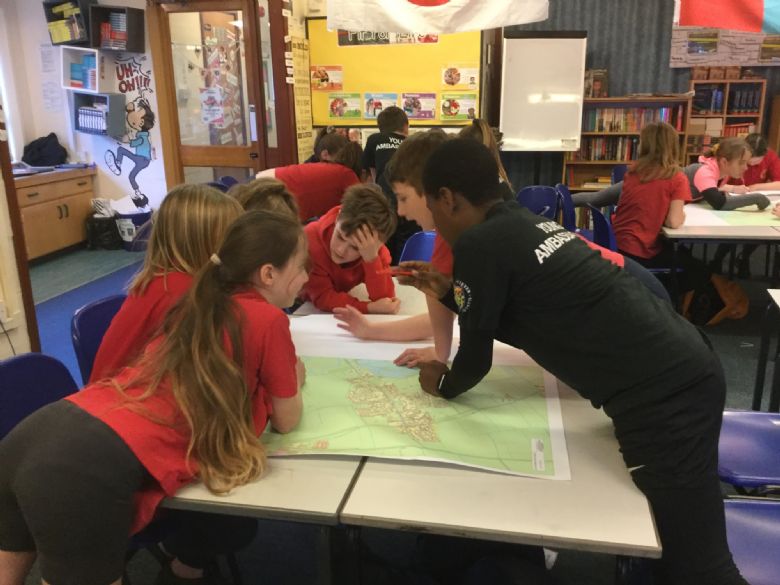 Two stars this week as both Jack R and Charlie have had a fantastic start to 2020.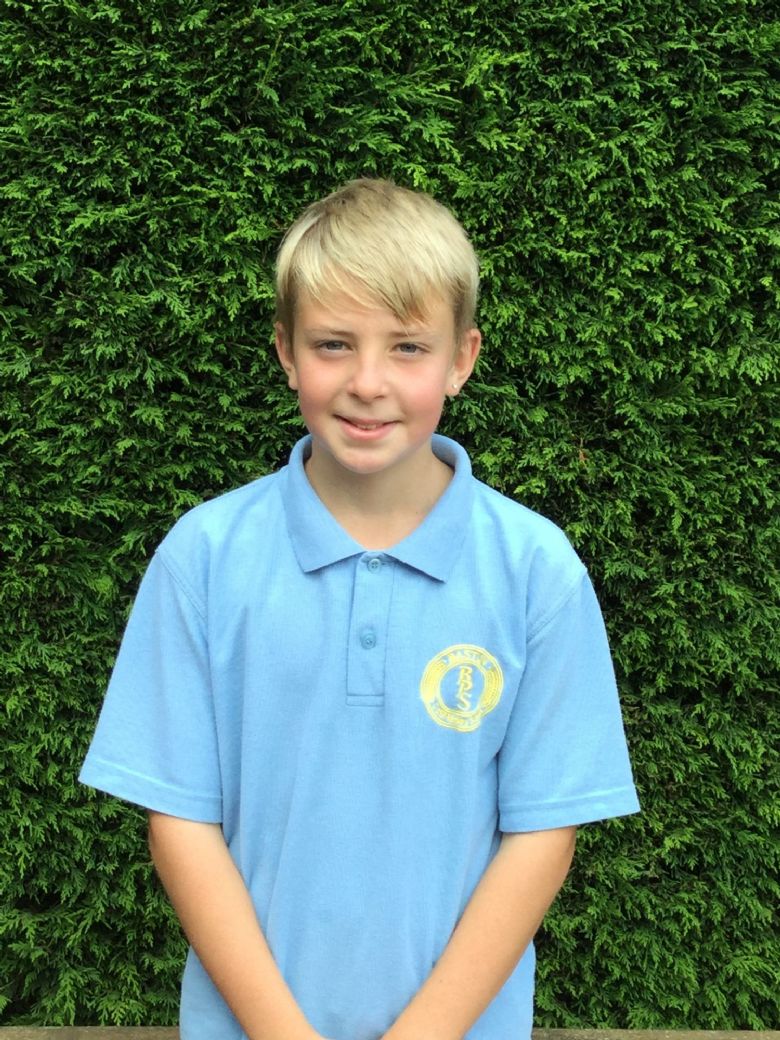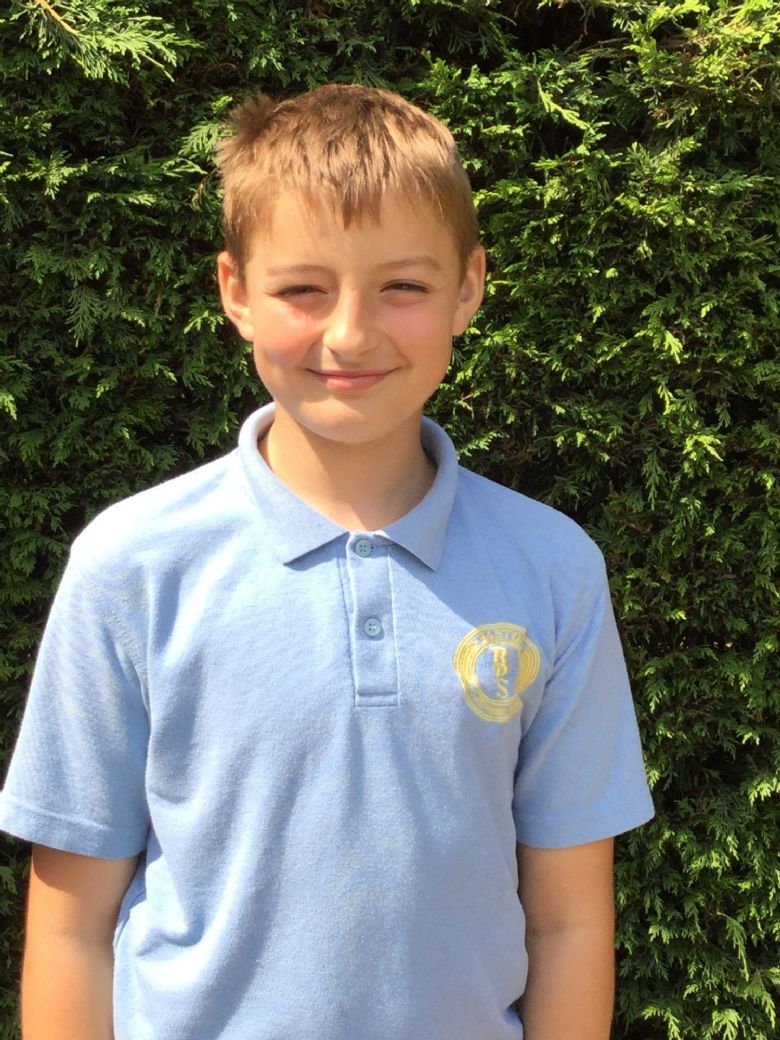 A tricky week getting back into the swings in Year 6. In maths we have been working out percentages of money and reducing and increasing amounts by 30% and 25%. We have started RWI spellings and continued with our guided reading books and SATs style comprehension questions. We have enjoyed basketball and table tennis this week too. In English we are beginning to write a narrative to accompany the picture book, Rose Blanche.
Year 6 Star this week is Gene, who has been working especially hard in maths. Keep up the hard work!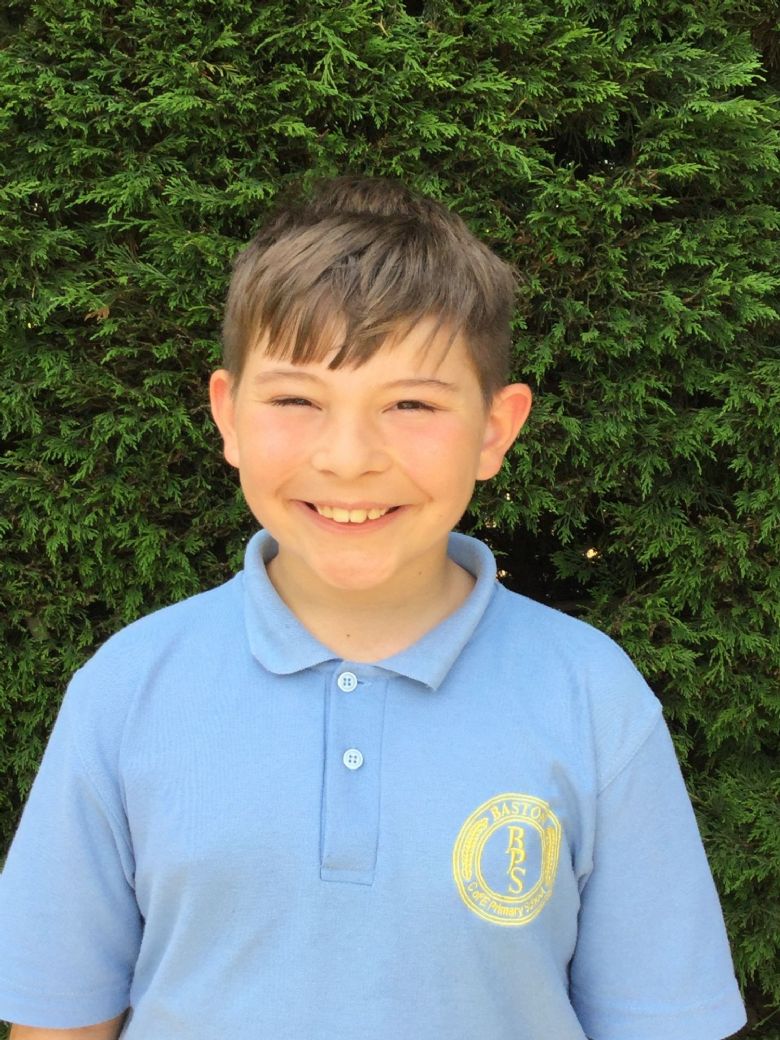 Another good week in Asia Class. We have ben looking at area and perimeter; continued our work on Rose Blanche and direct speech; the story of Creation from Genesis 1 and classification in science. We have also distributed a few pollinator surveys around Baston. Our Star this week is Matilda, who shows great care to younger pupils and is always helpful in class.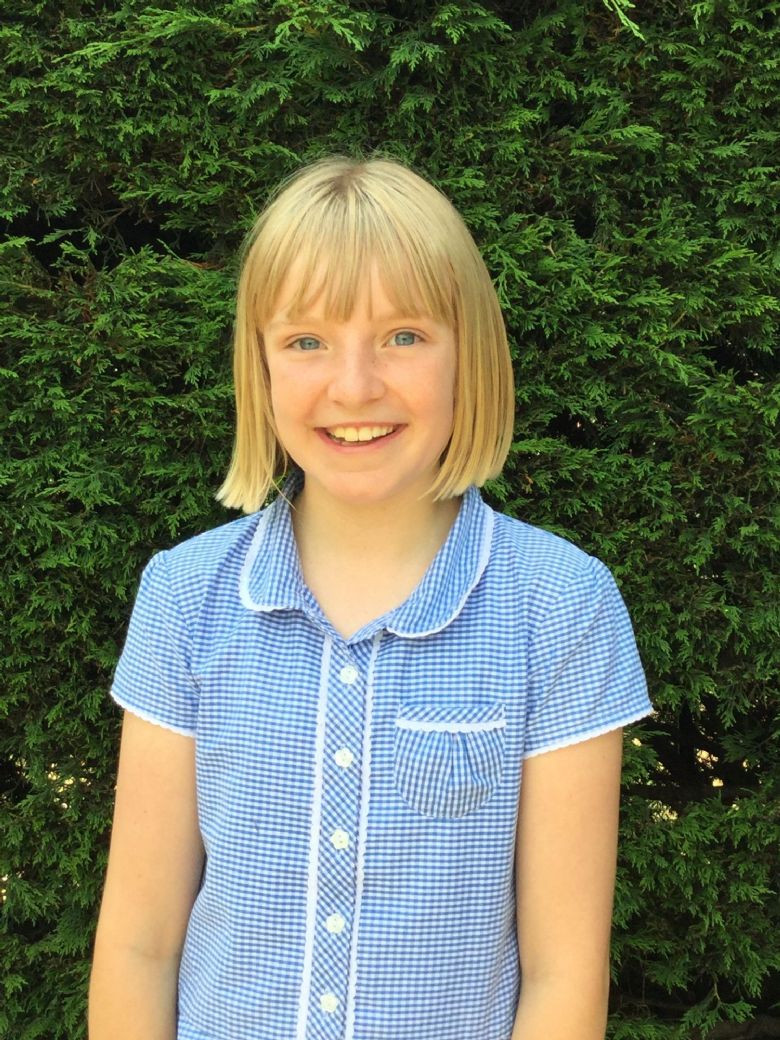 This week we have looked at volume in maths, continued with classification in science, Genesis 1 in RE and continued with our narrative of 'Rose Blanche' in English. A few of our boys have represented Baston at a football tournament in Surfleet and also played a league match at Langtoft. Our superb netball team secured first place in the cluster tournament. We have nearly completed our pollinator leaflet distribution in Baston too :)
We have 3 stars this week- Megan, for brilliant work in all subjects and Nathan and Jack C for being great sportsmen and hard work in catching up in subjects which they missed when attending sporting events.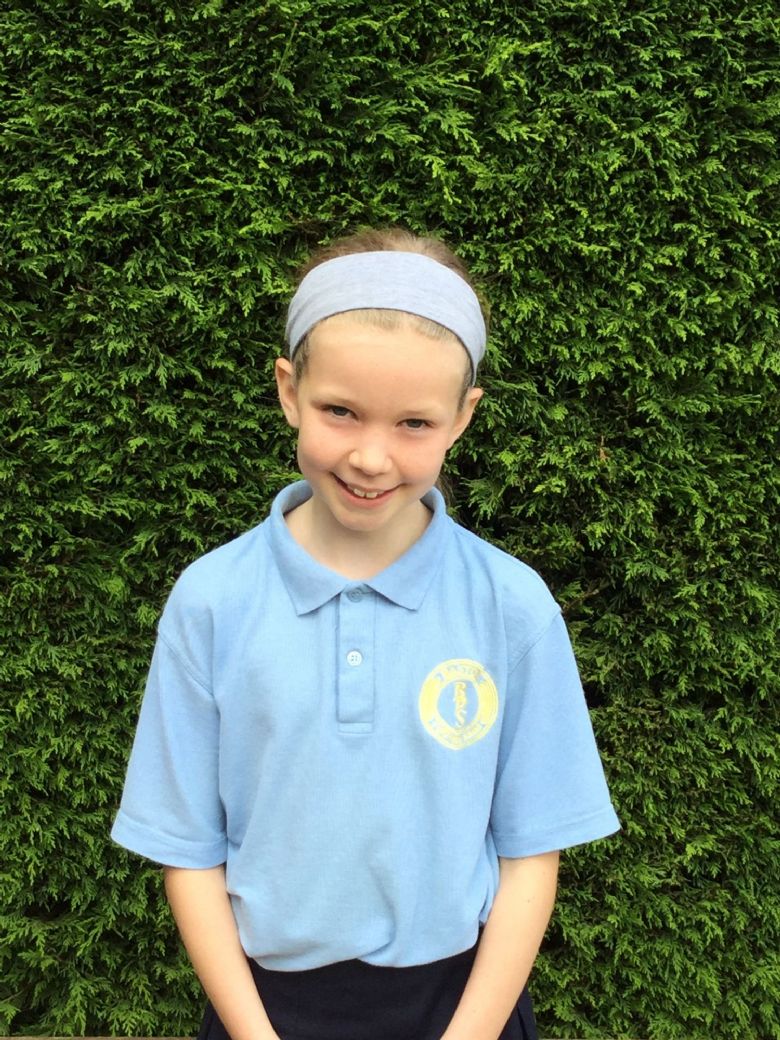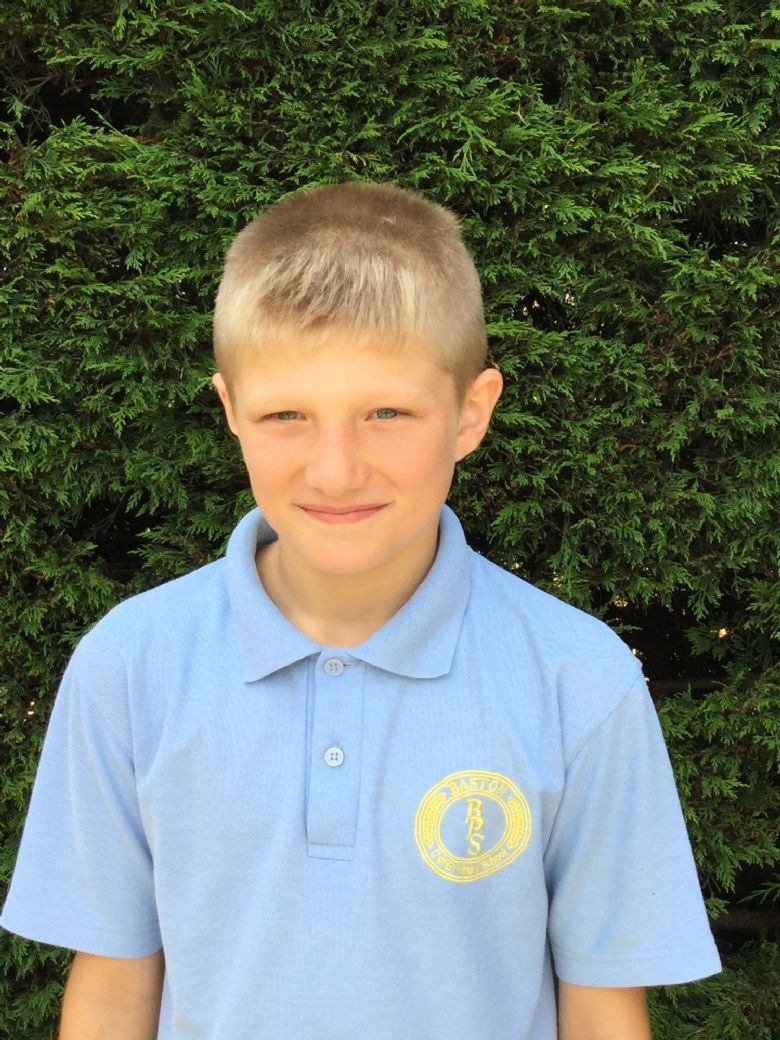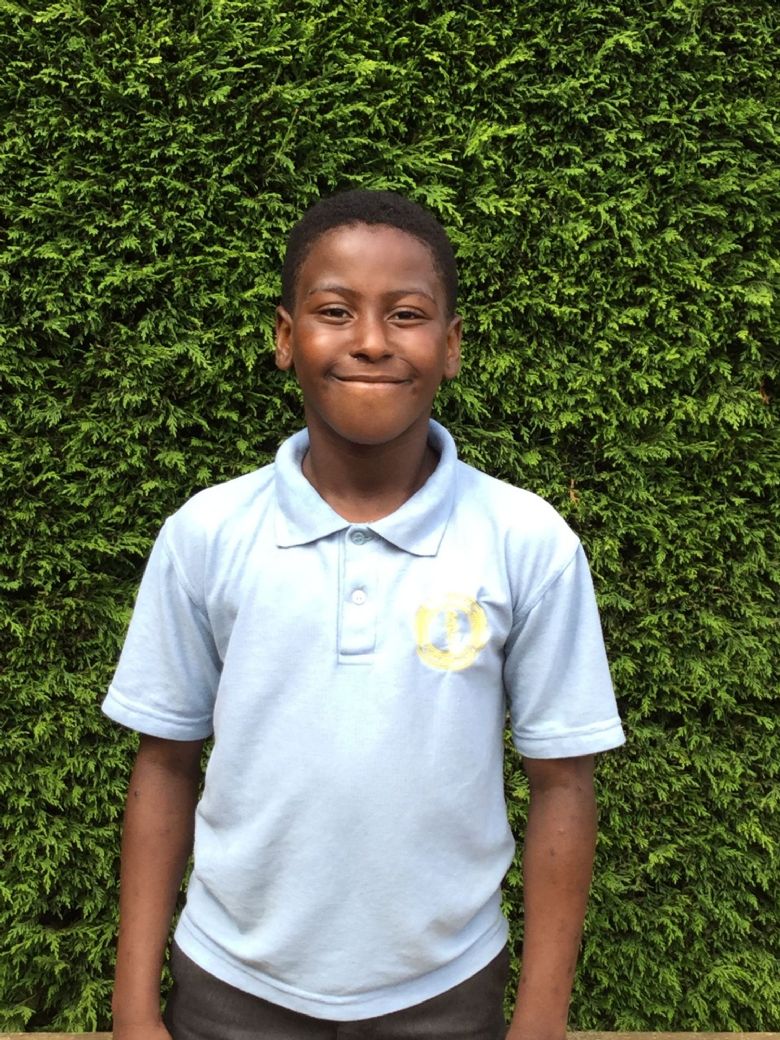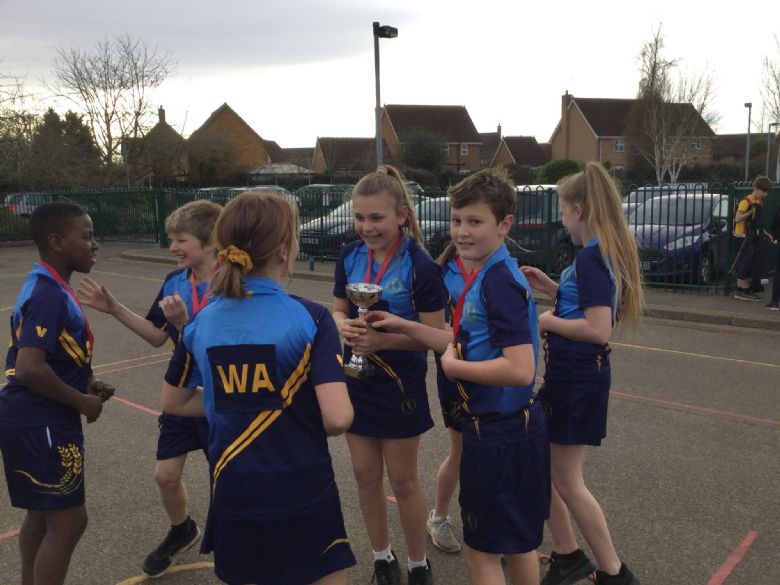 A tough week in Y6- Challenge Week; continuing with our Rose Blanche narrative; finding fractions of amounts; researching the work of Carl Linnaeus; basketball and table tennis. We finished posting our pollinator leaflets in the village and also served church lunches on Thursday. Our absolute superstar this week is Annabelle, who has had an amazing week!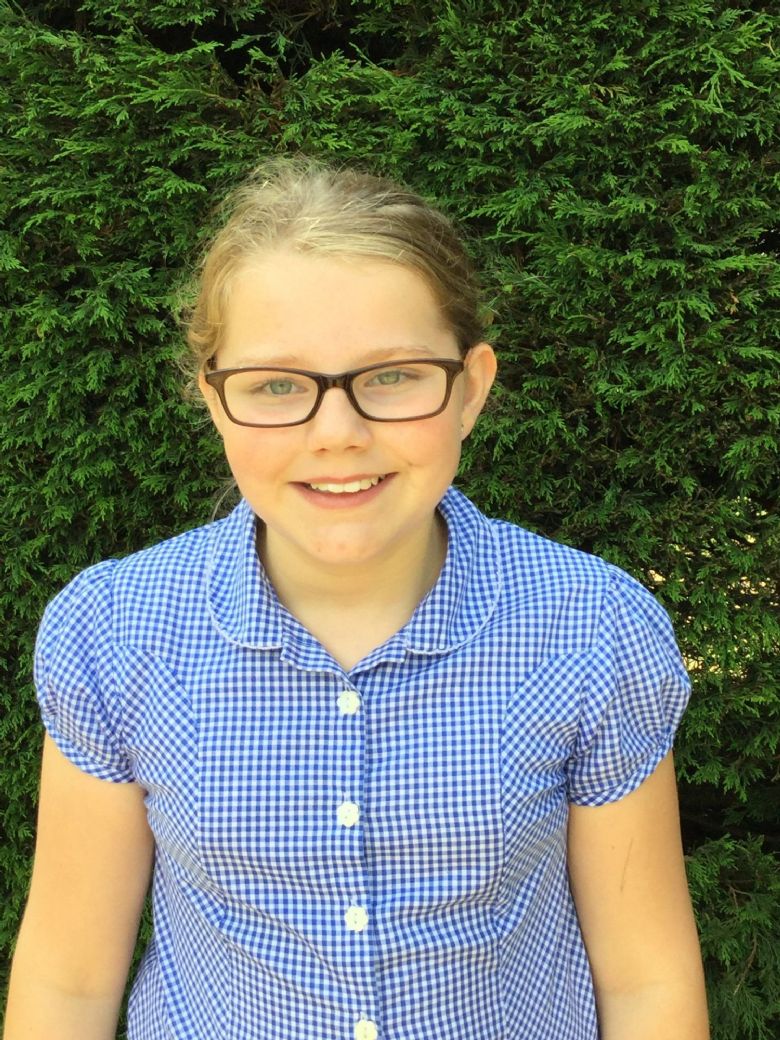 The last week has been busy, as usual! Last basketball session; we've completed our narrative on Rose Blanche; mastered algebra, amongst many other things! A great week for Grace who has been working soooo hard in all subjects- keep it up! We had a Cross Country event and our girls did exceptionally well, especially Evie who came in first place!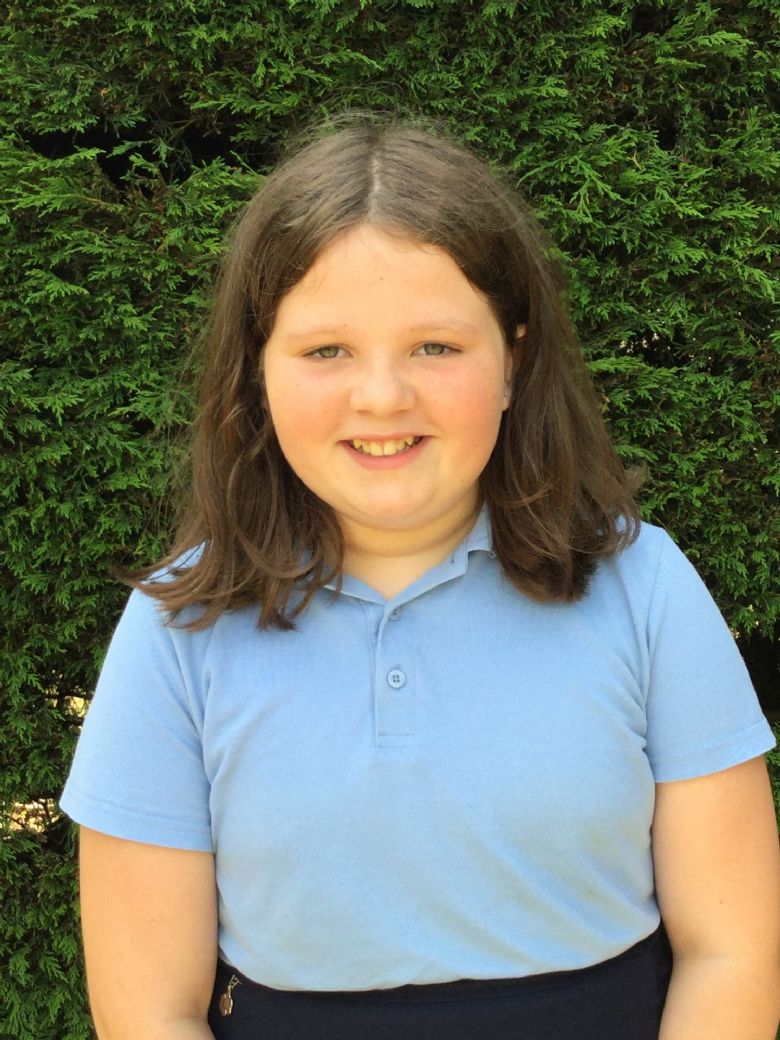 This week we have learnt about the Normandy invasions and have written a narrative to accompany the Literacy Shed clip 'Beyond the Lines'. We have also been learning about converting metric measurements; inheritance in science; the Big Bang Theory in RE and we have started our Fair Trade topic. This week's star is Lydia who has shared personal information about her family from WW2, worked hard in maths and is a valuable member of our class and Eco group.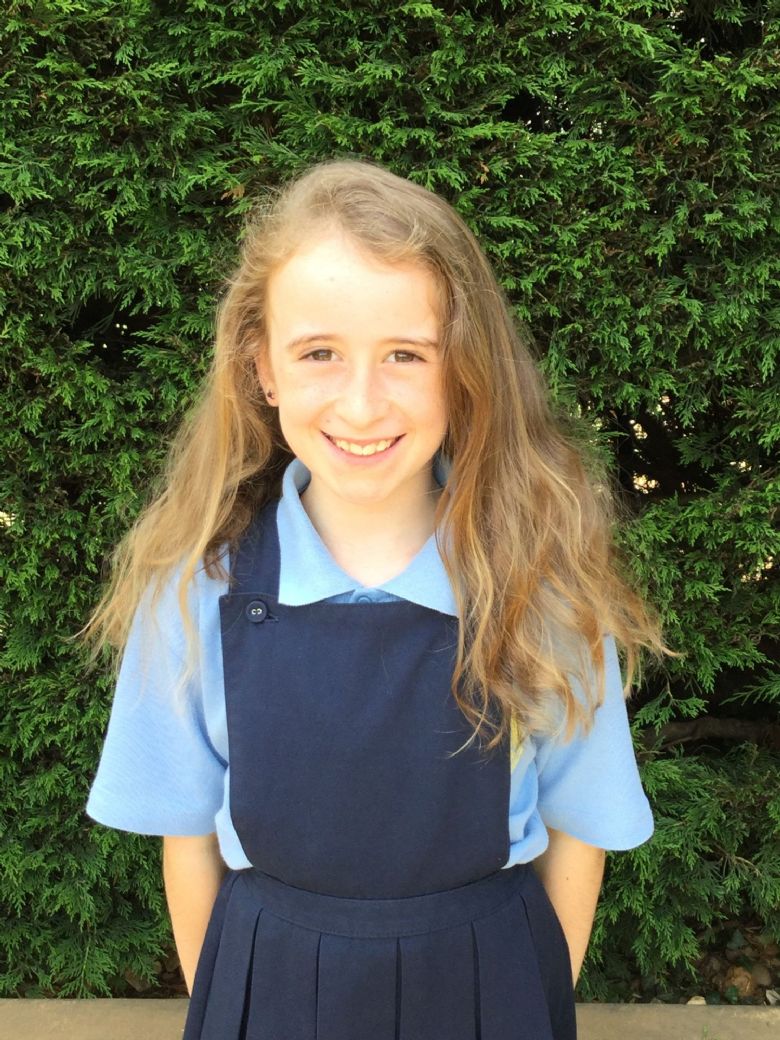 We've had fun this week learning about three famous artists: Jackson Pollock, Roy Lichtenstein and Andy Warhol. We have celebrated World Book Day and produced some fabulous art work and writing connected to the picture book, 'The Journey'. In maths, we have looked at imperial measurements, with a focus on converting miles to km (and vice versa). We have all written a formal letter to Blue Peter and we will hopefully be receiving a badge in the post soon.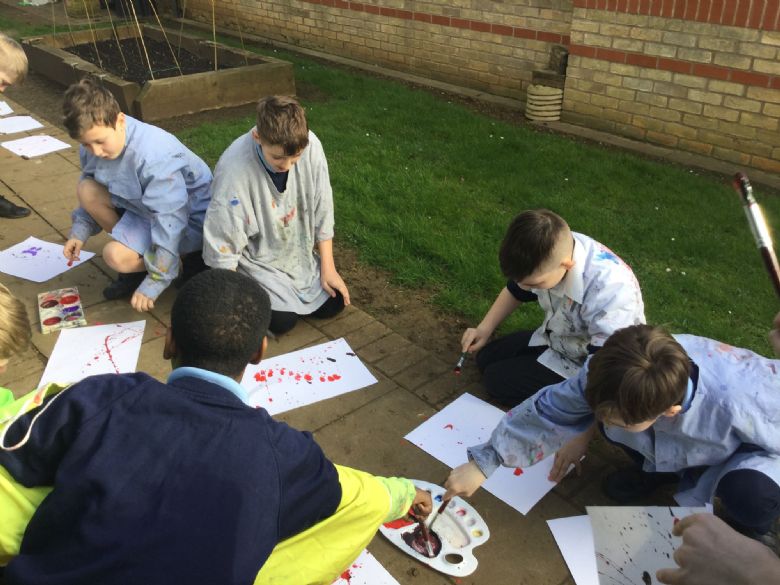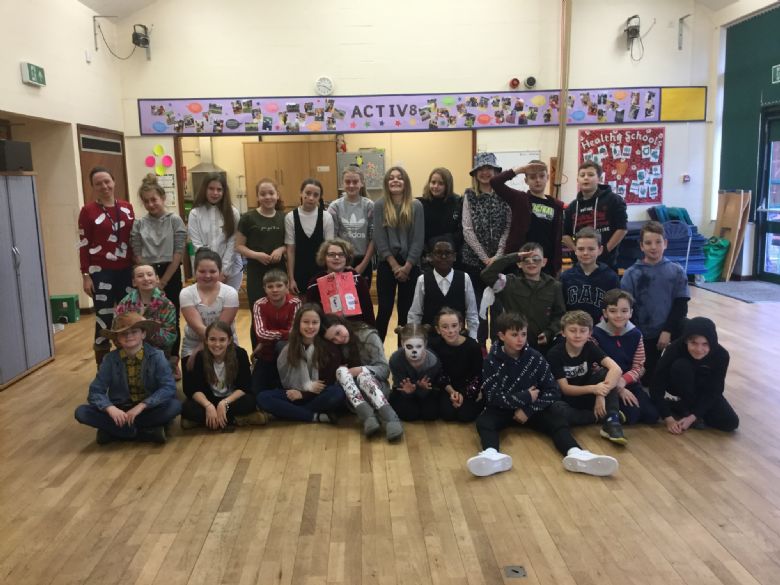 Two stars this week for great artwork, commitment to lacrosse squad practice and determination in maths. Well done Junior and Courtney.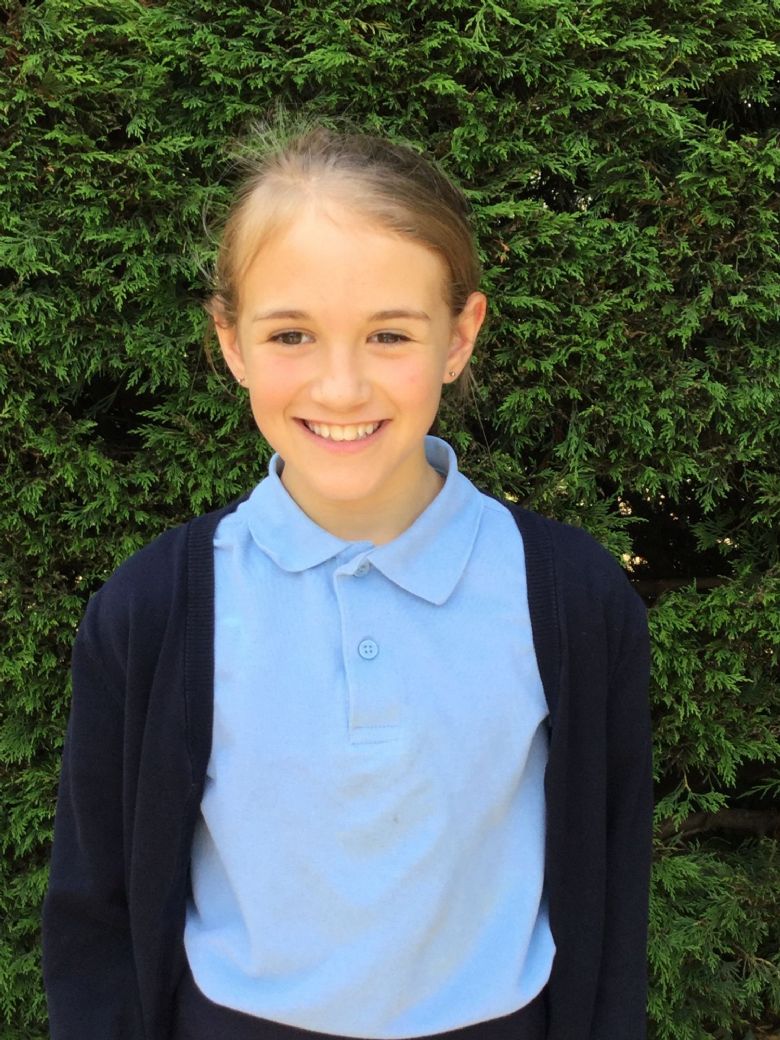 We've had a fun-packed week...lacrosse and girls football events, parents' evenings, learning about circles, looking at characteristics we have inherited, making periscopes in Forest School and today we have been to Lincoln Cathedral and the Lincolnshire Life Museum. We have had a great day learning about pilgrims, making badges, having lunch in the grounds of Lincoln Castle and a quick visit to the Lincolnshire Life Museum.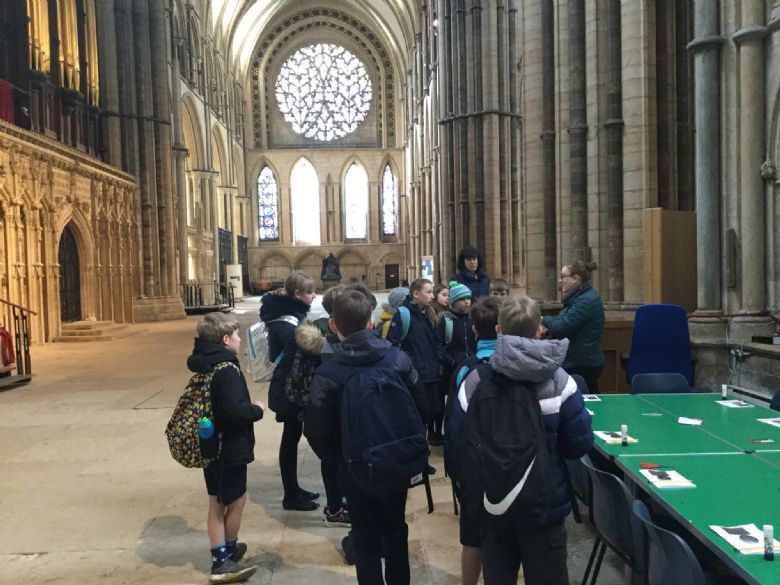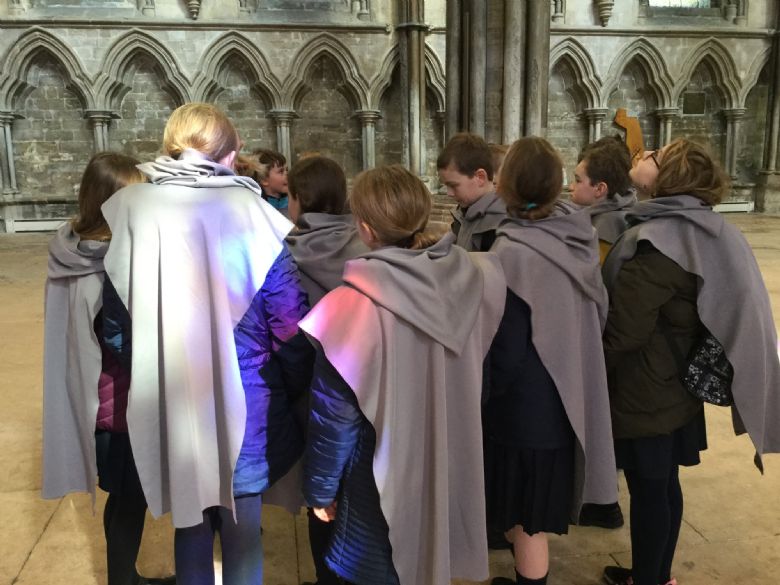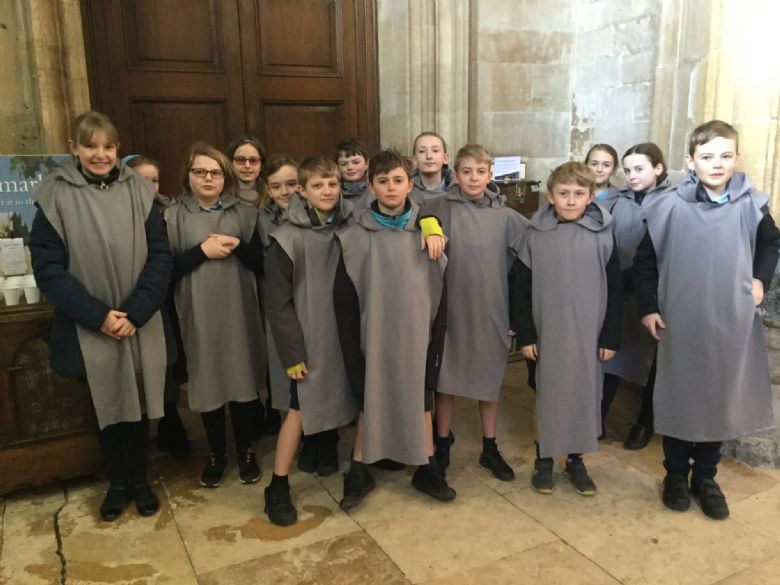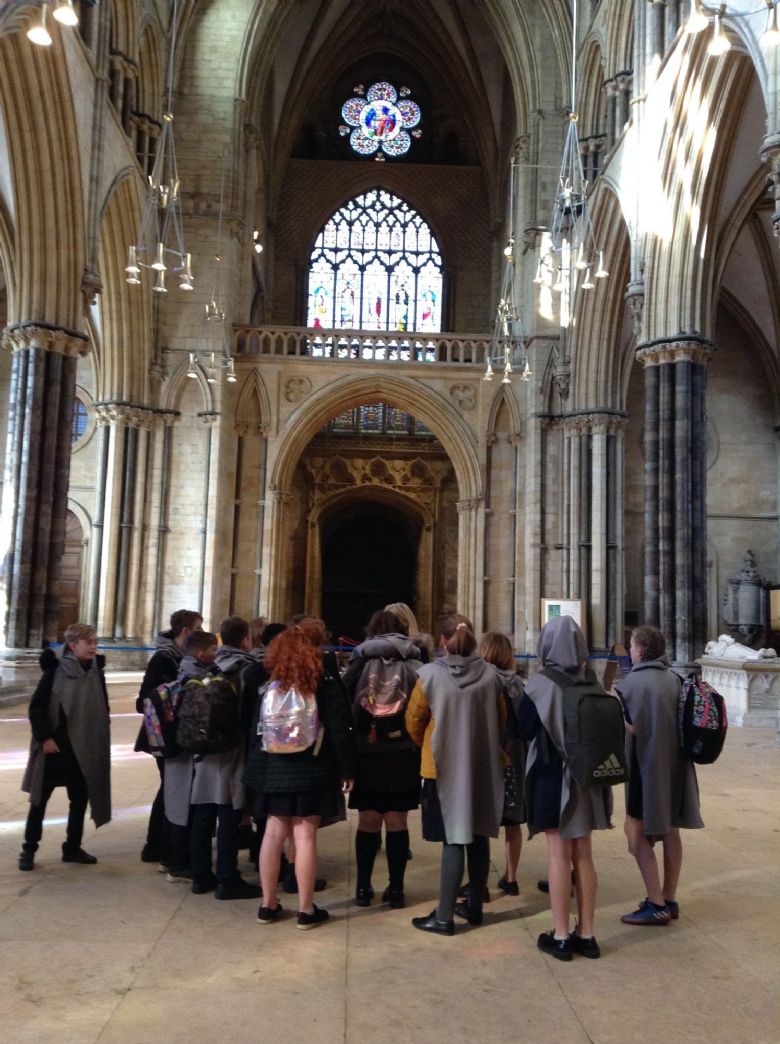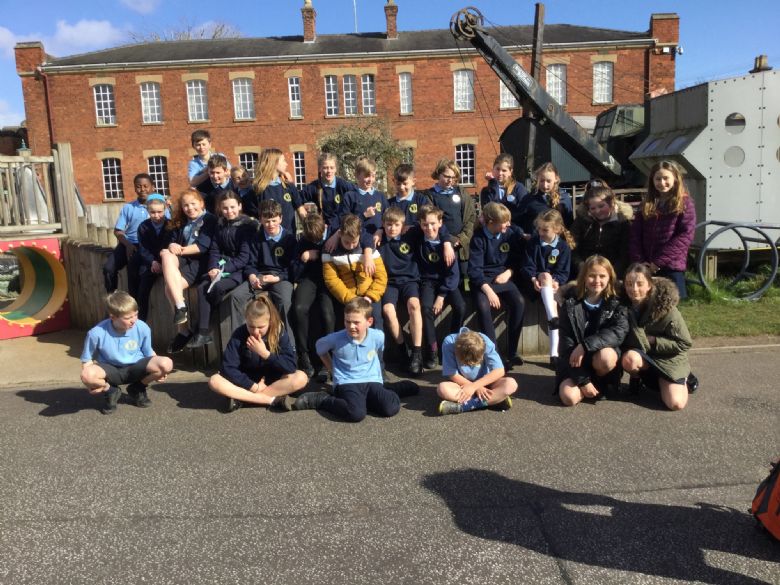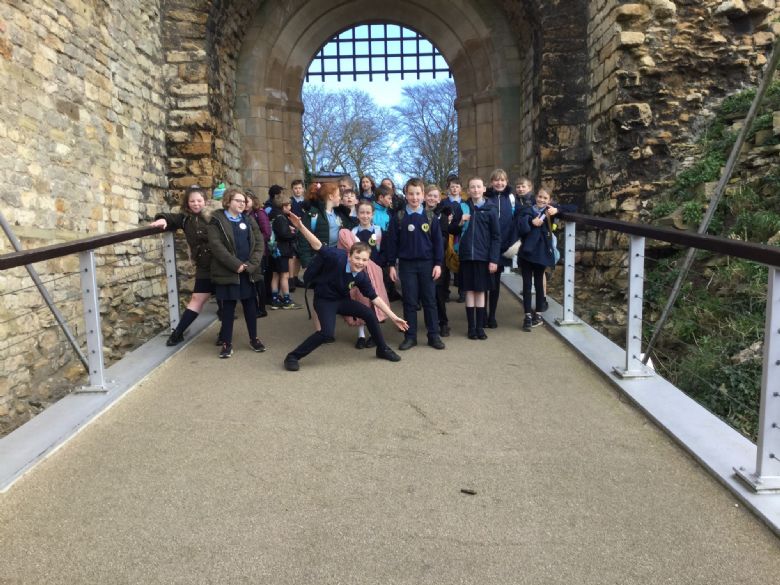 Our star this week is Hannah, who has had a great week in maths and is always a reliable and conscientious member of the class.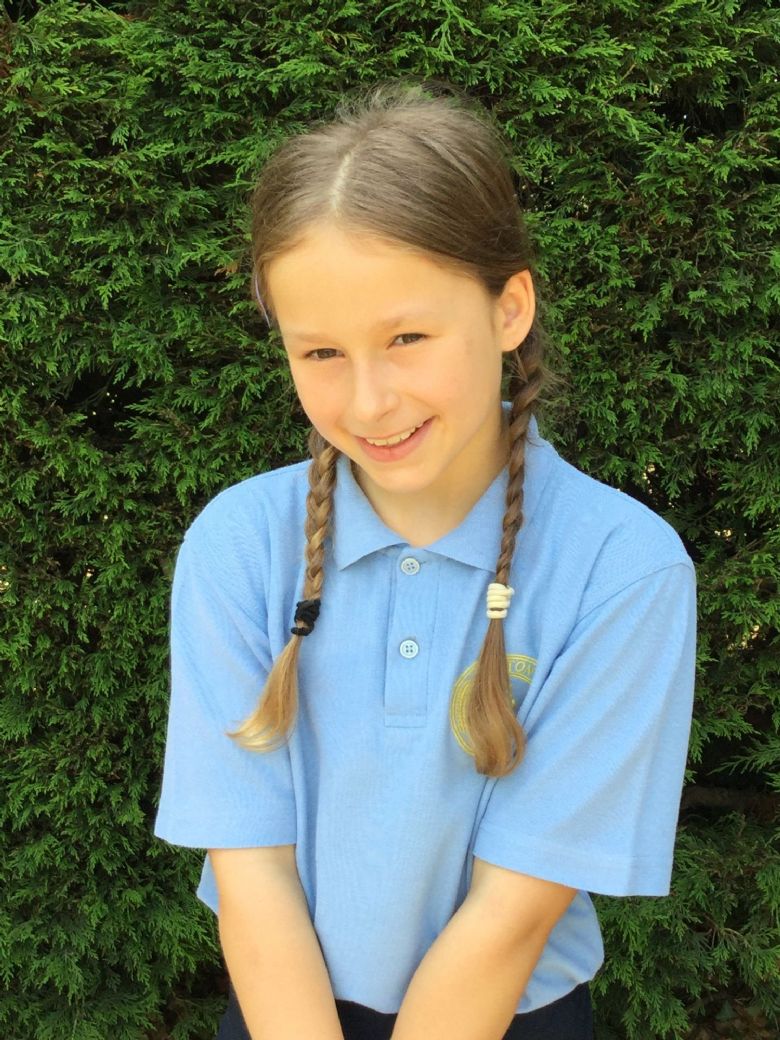 Oh my days, I can't believe today is our last day. What a year we've had! I have to say that I certainly don't believe that your 'Y6 crowns' have slipped today, or ever will do in my opinion! We've lived through some tough times and you have come out the other side much stronger people. I've loved every minute with you all this year and you all really helped me through my own personal loss at Christmas, which I will never forget and thank you all from the depths of my heart. You will always be a special group for me and I thank you for your hard work, resilience and optimism during these difficult times.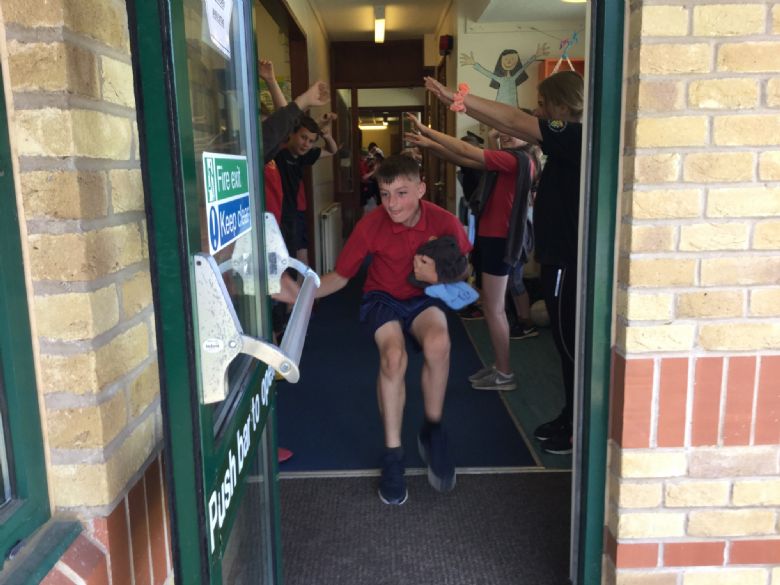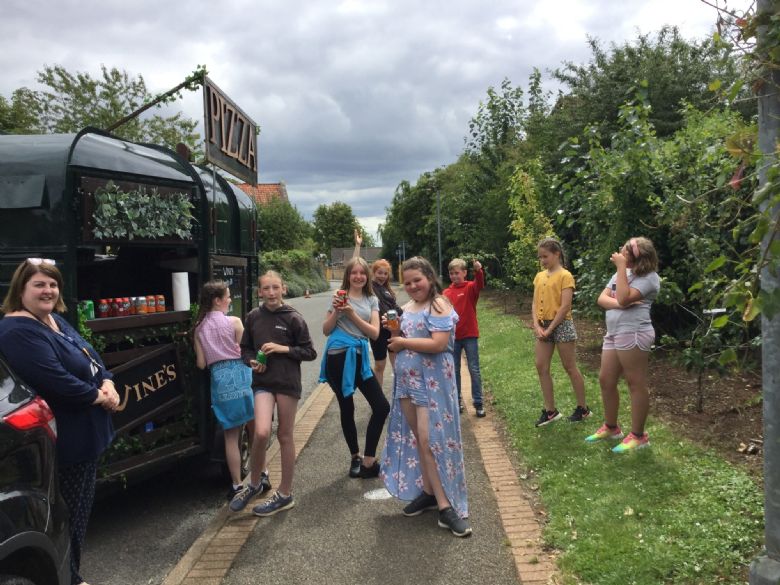 I've created a file on the tabs to the right called 'Last Day' with all of the photos that we took in the afternoon. X
I've also posted a few photos on SeeSaw
Have a lovely summer, take care, stay safe and enjoy Year 7!
Year 6 2018-2019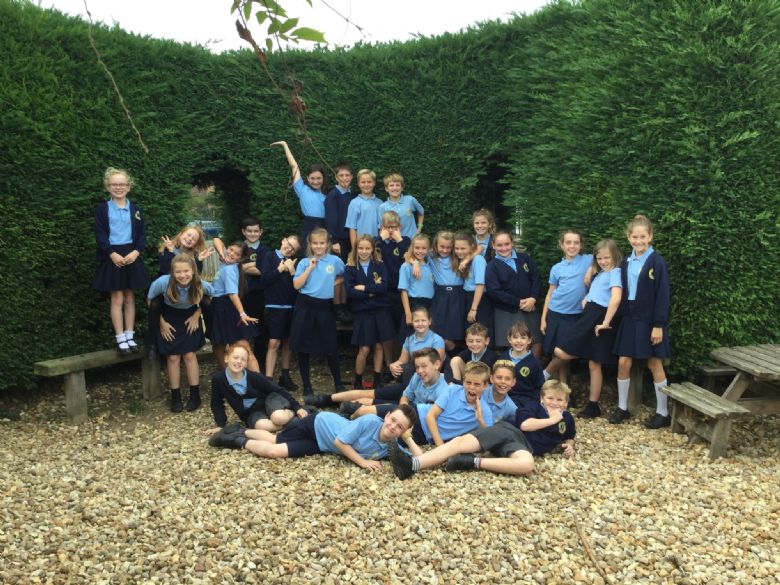 We have settled back into school nicely and have been extremely busy! Our first star was Eloise and our second, Matthew- well done to them both.
We have had our first trip of the year to Willow Tree Fen where we learnt about the environment and different habitats.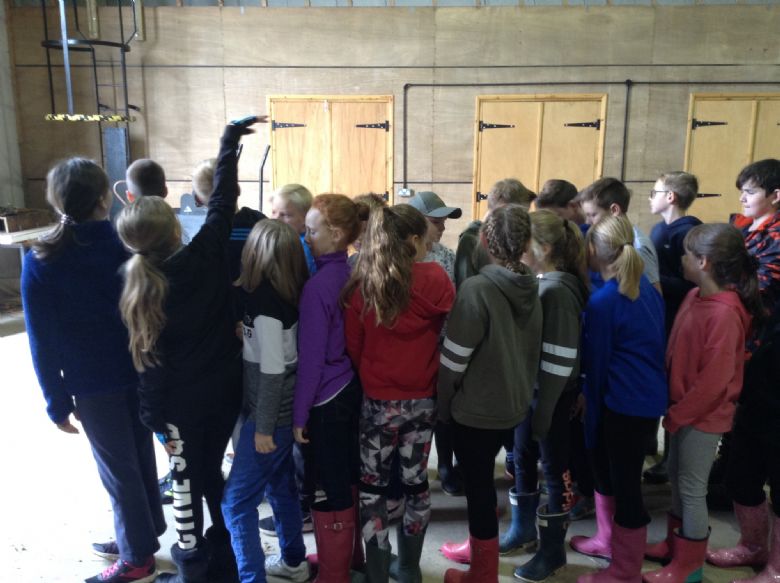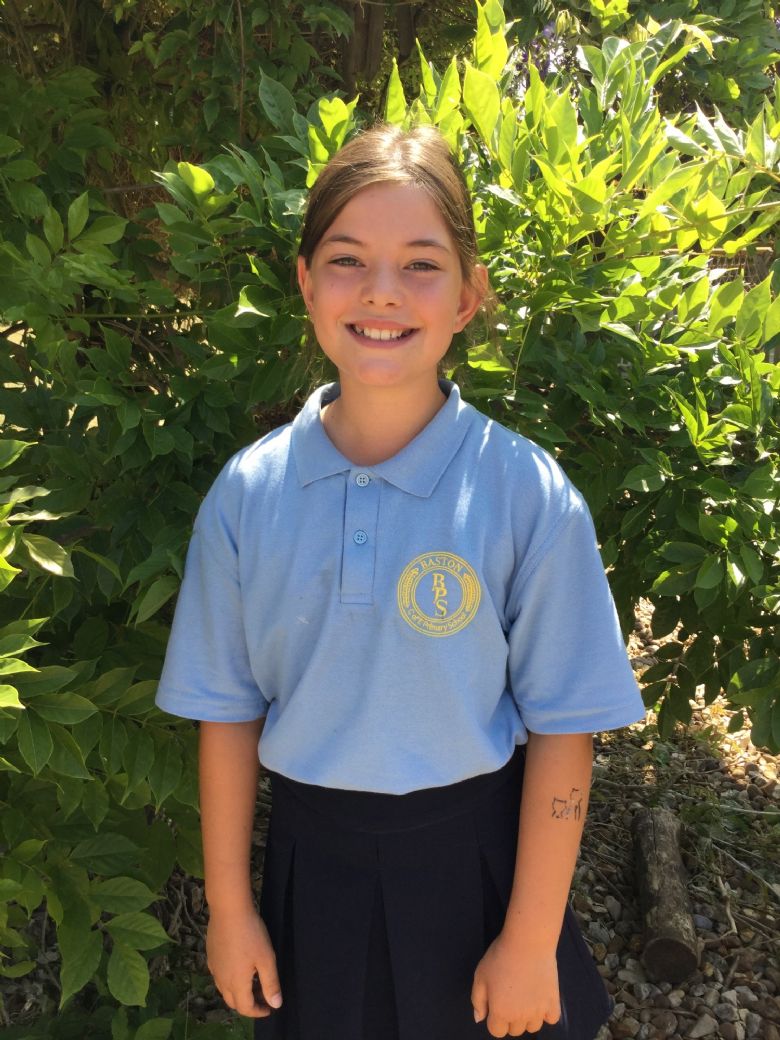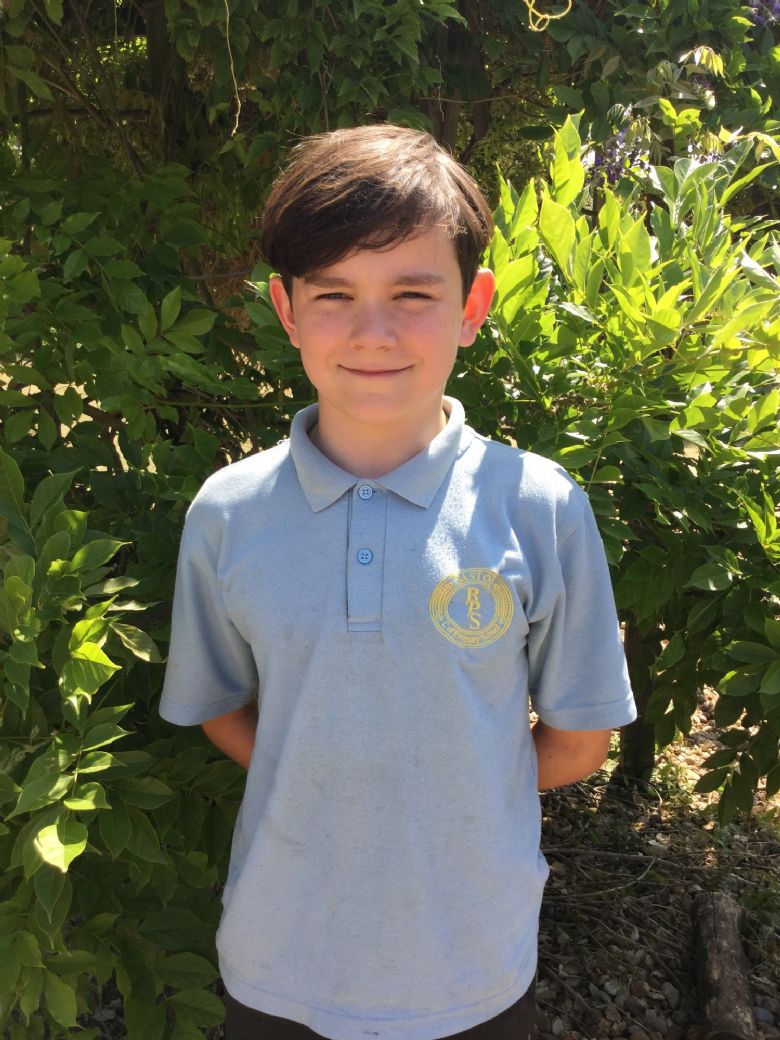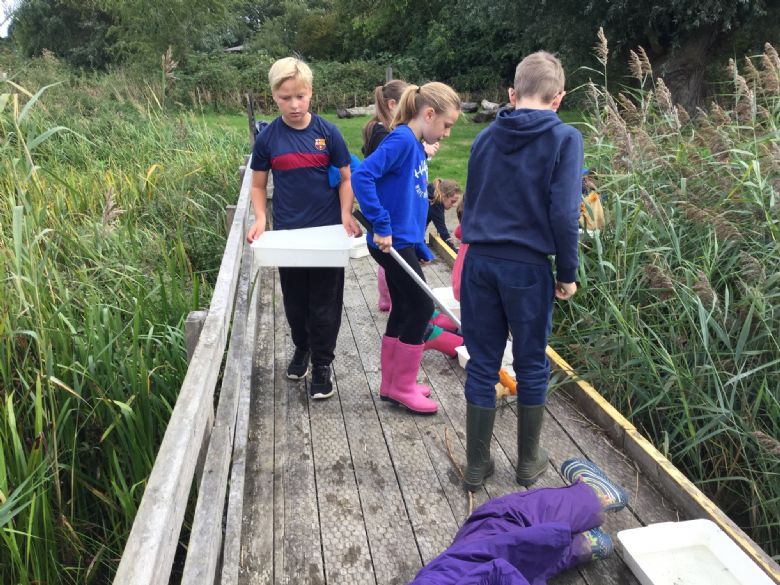 This week we have been looking at the assassination of Franz Ferdinand, division in maths, good/harmful drugs in science and what God is like in RE amongst many other things! Our star this week is Louis-an absolute superstar all round!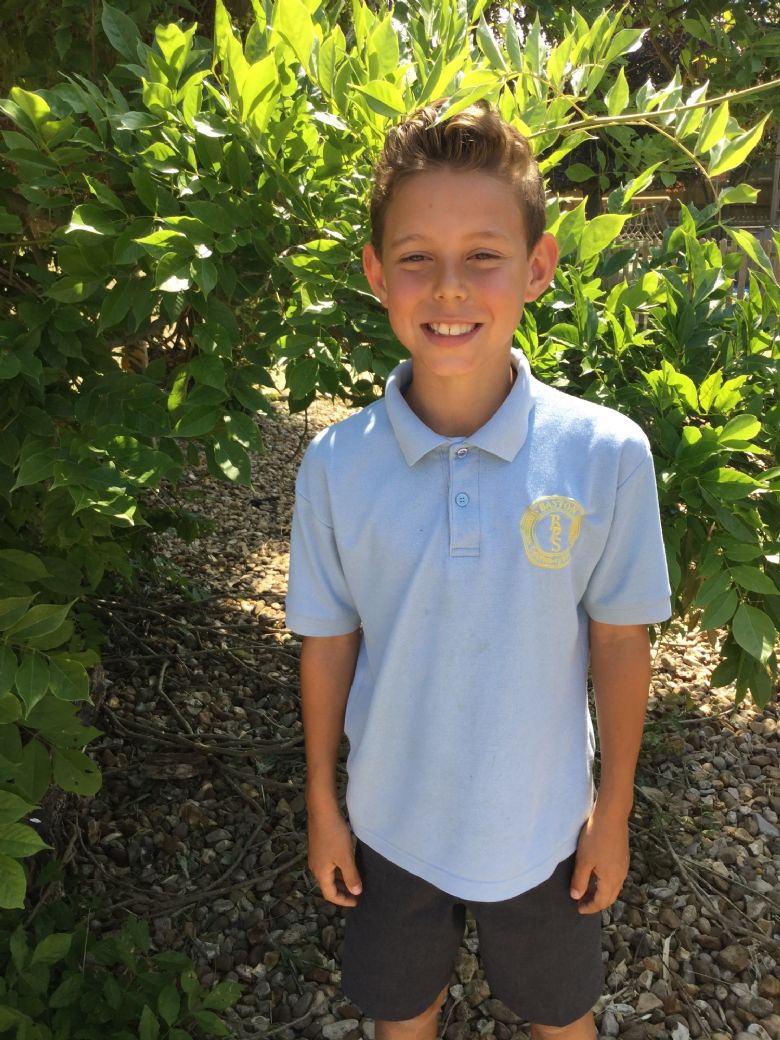 We've had a hectic week what with Golden Boot, baking, apple pressing, MacMillan coffee afternoon, multiples countries were involved in WW1, mini police and E Safety. We have also been preparing for Harvest next week. Our superstar this week is Max who has worked hard all week and is like my right hand most days! He also demonstrated great sportsmanship during the week too.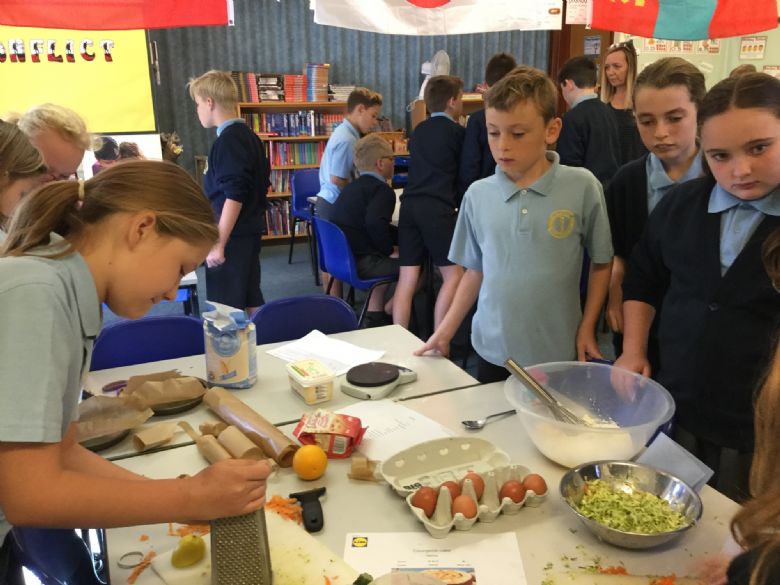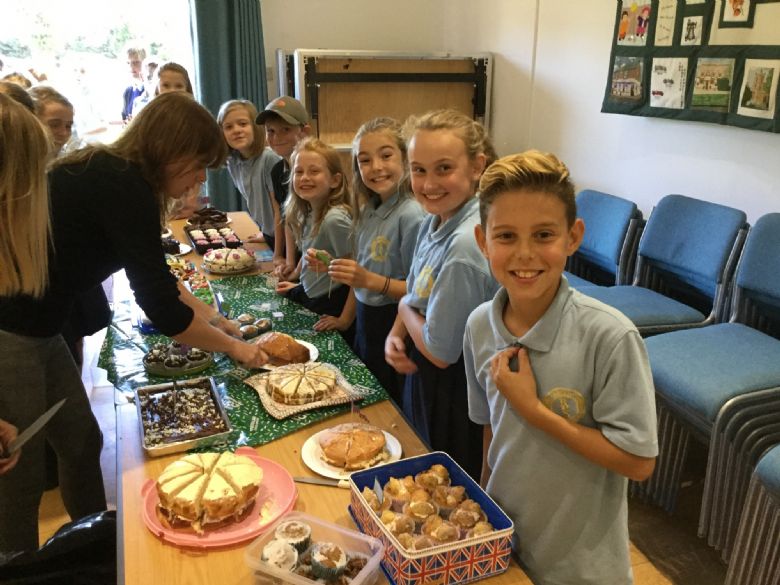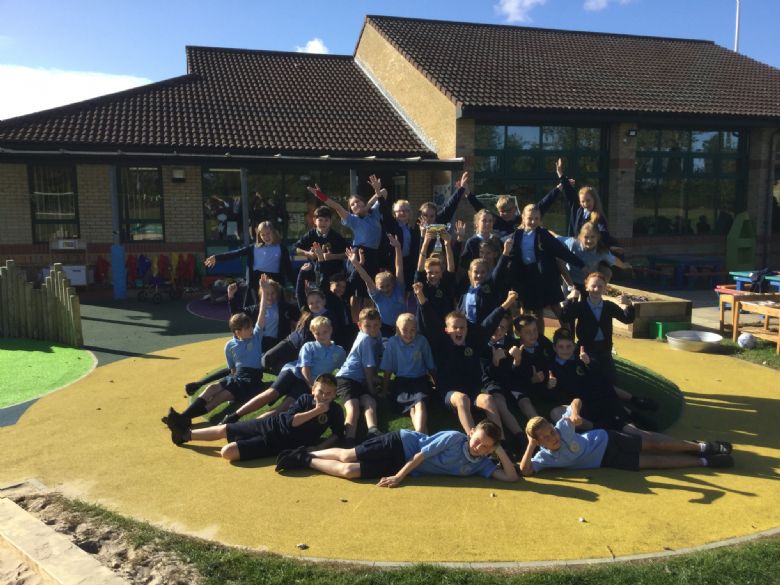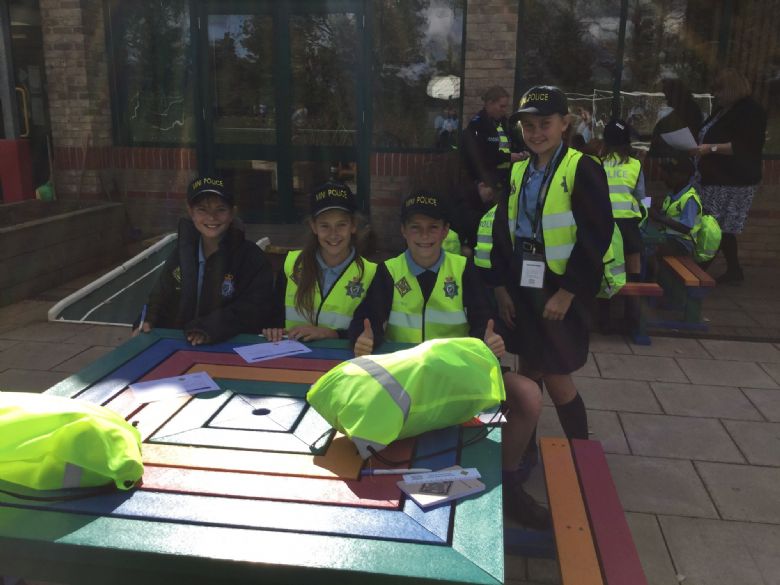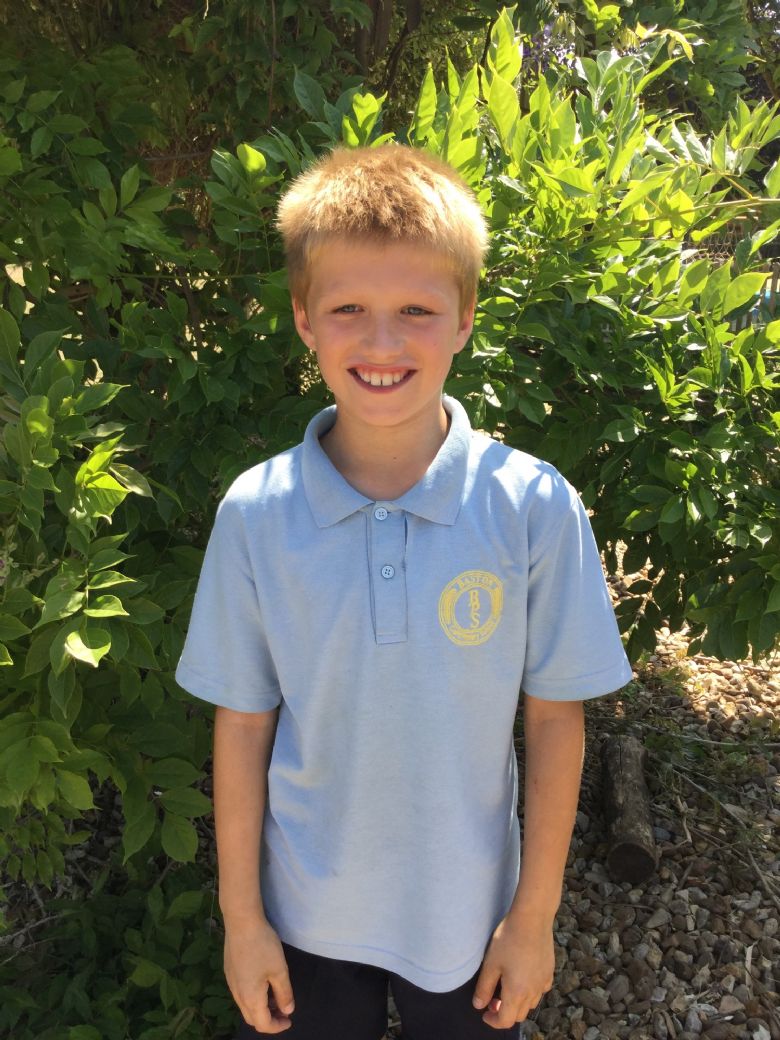 Sci-Fest this week and we have enjoyed making carbon dioxide sandwiches, creating tornados in bottles and trying to get a whole boiled egg in a milk bottle We have also celebrated Harvest at church. Our netball teams enjoyed success against MDCP. Our star this week is Ebony with a magnificent performance during netball and a brilliant attitude to all of her learning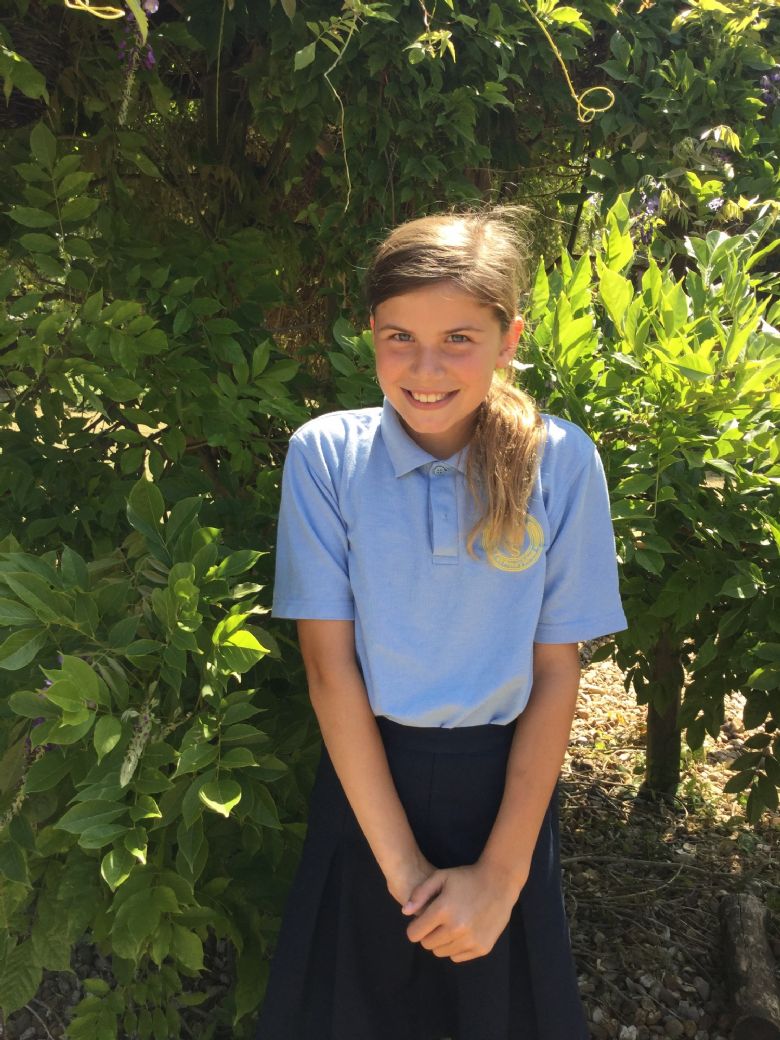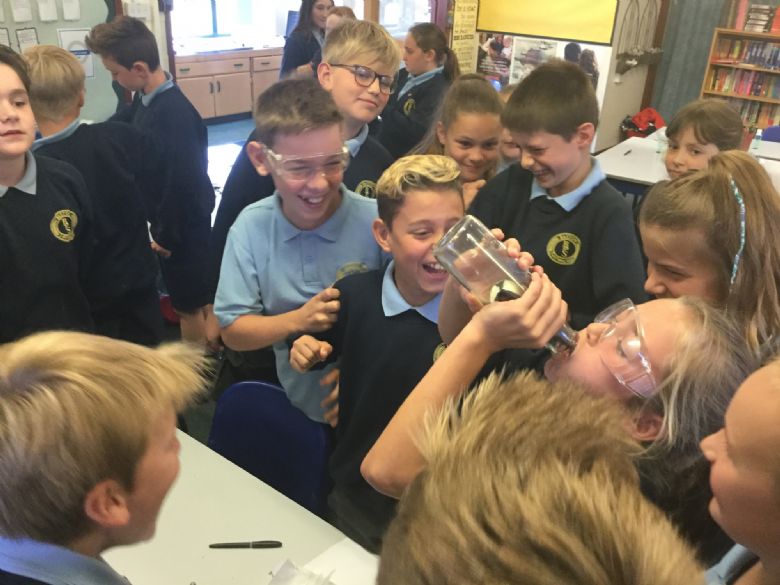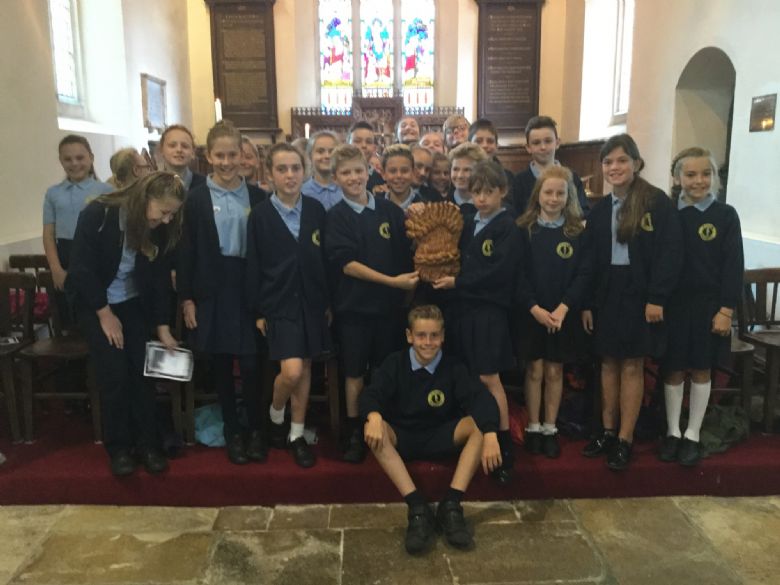 Challenge Week and Parents' Evening along with a football tournament, learning about life in the trenches during WW1, continuing to choreograph our ROH dance, baking bread, lacrosse, Spanish and
Anglo Saxons- what a busy bunch we are! Our star this week is Anna who despite having an injury has 'soldiered' on giving her best efforts in every aspect of school life.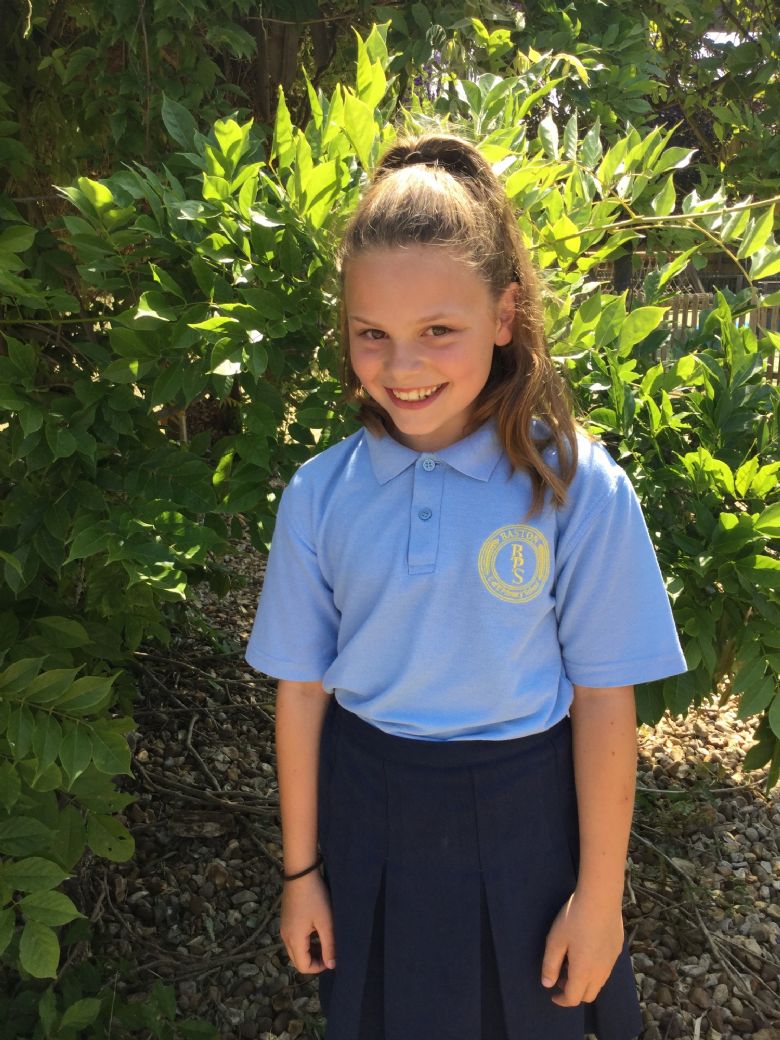 This week we have had two netball matches and the girls went to Holbeach to take part in a football tournament. We have been looking at life in the trenches during WW1 and the Christmas Day football match in 1914.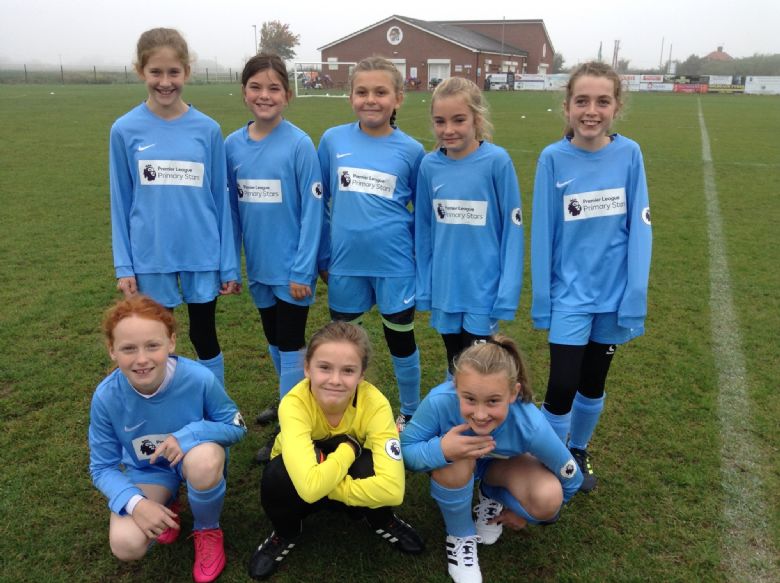 Most of us went to the disco and had great fun.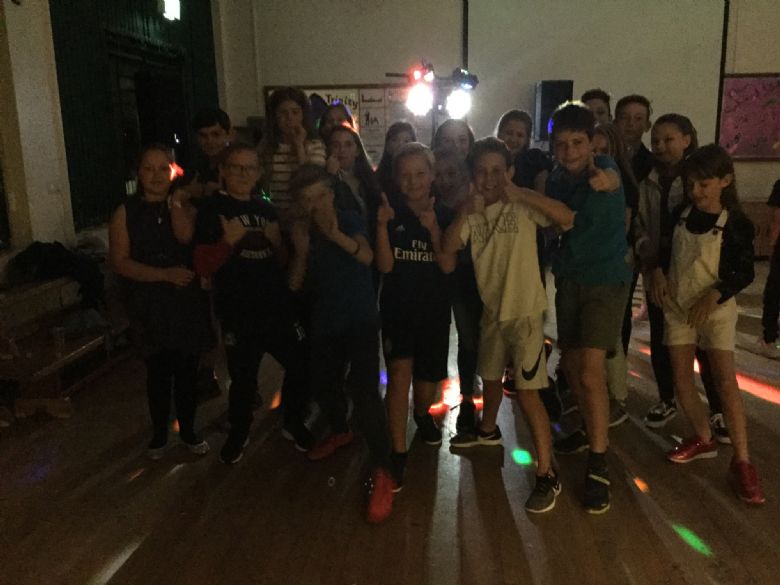 Our star this week is Kobe - with a fantastic attitude to all of his learning. Well done!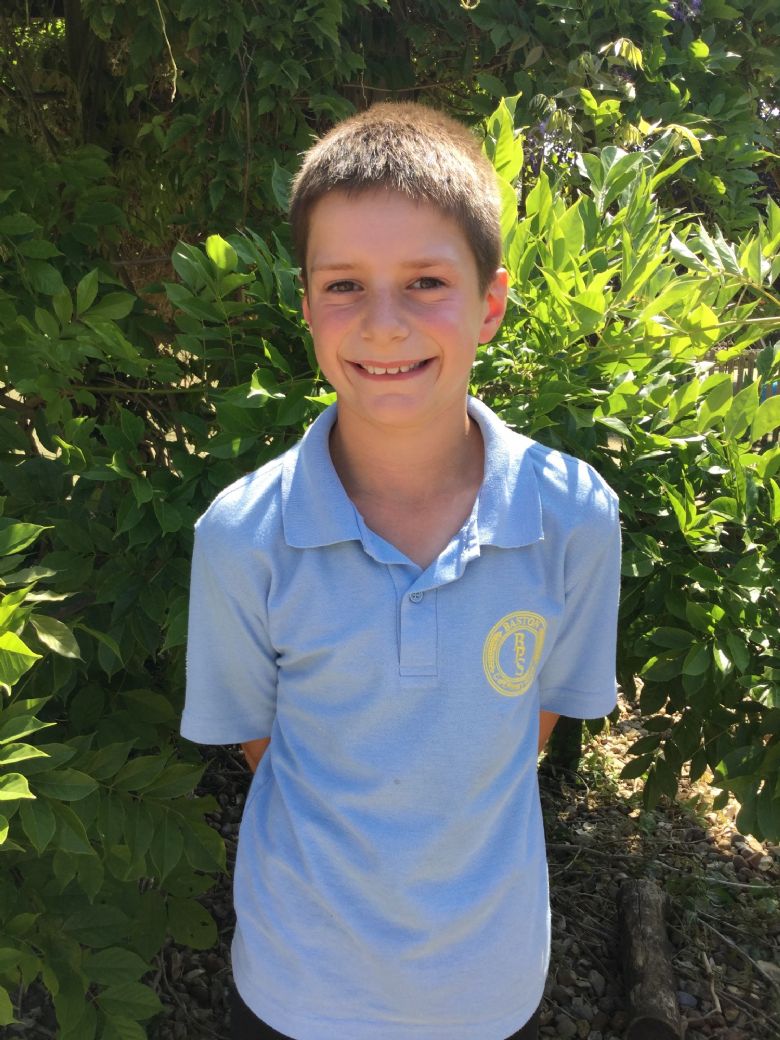 It's great to be back! We've learnt about PALS battalions during WW1; how to multiply fractions; how the circulatory system operates, serving lunches at church and concluded our week at Stamford Construction Day. Our star is Phoebe - a great start to Term 2 and great skills in tiling and plumbing.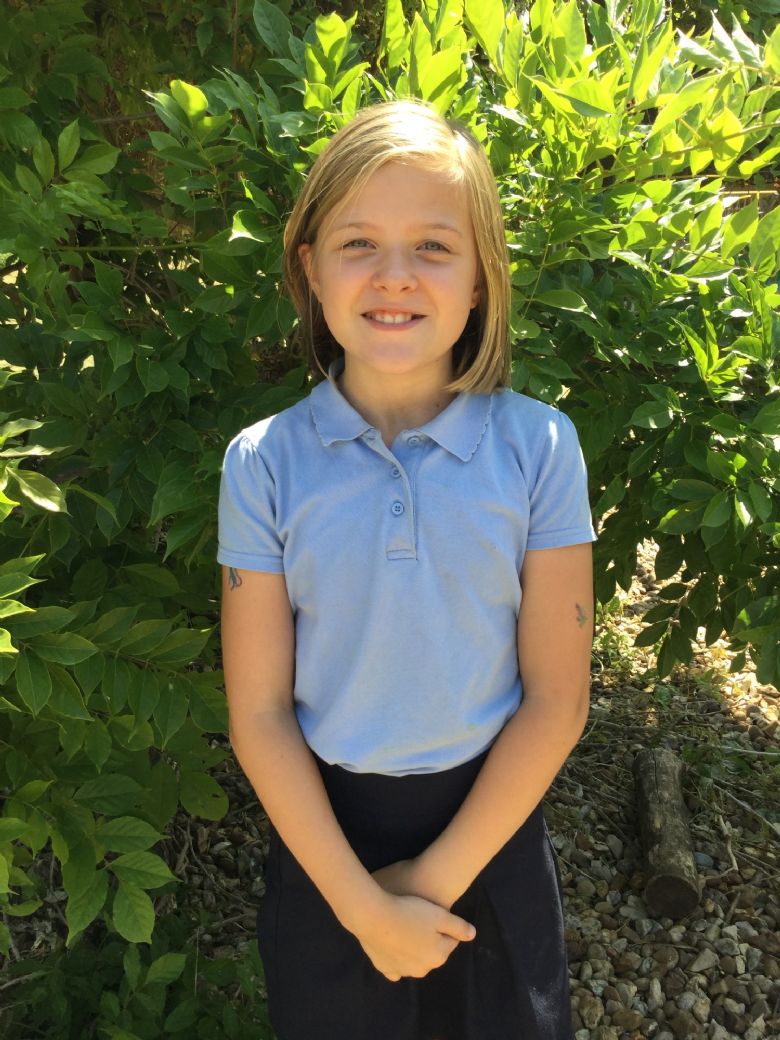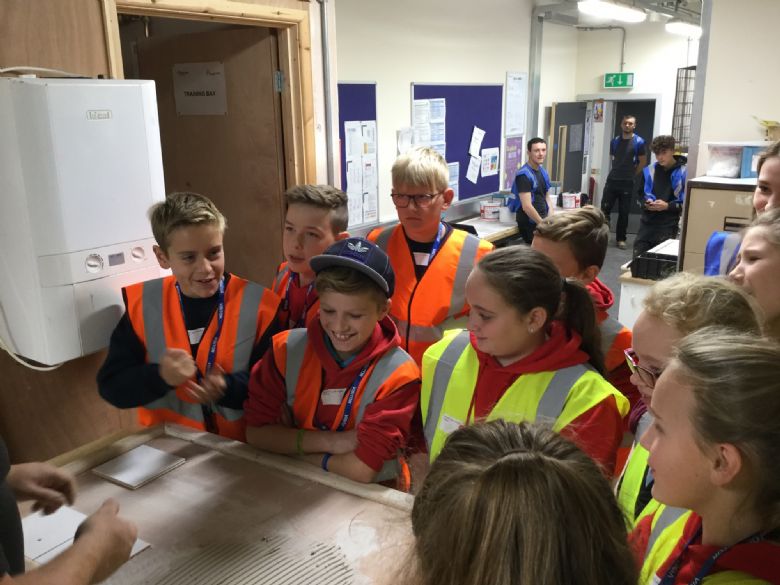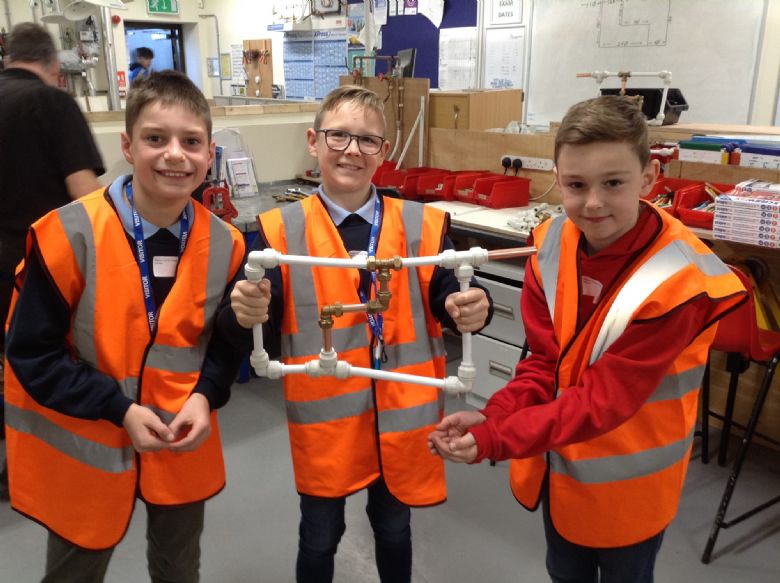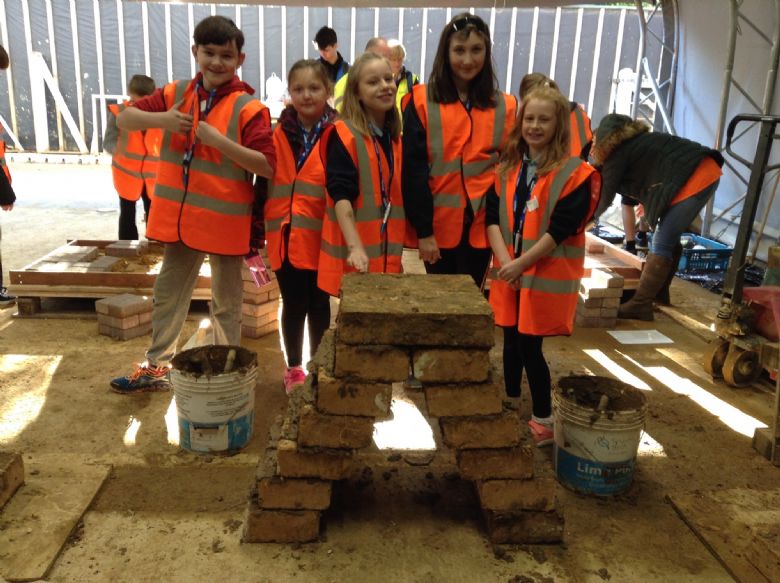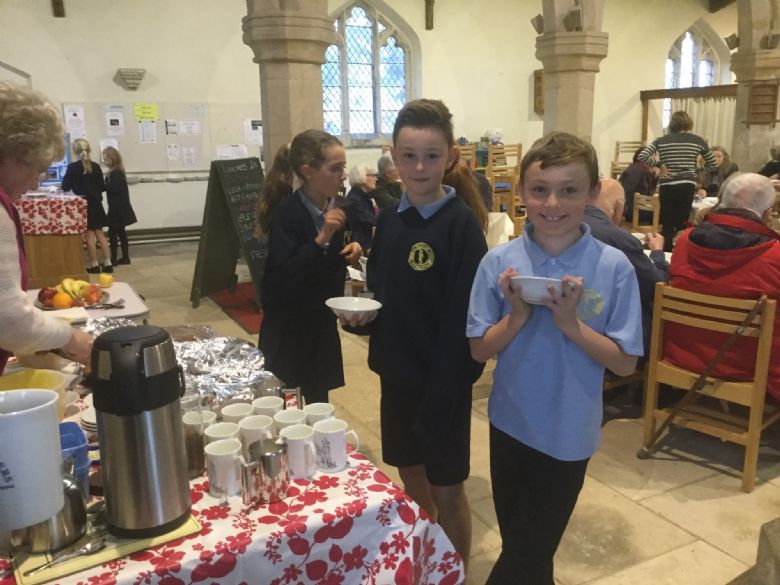 We have finished our dance! Just to fine tune it now! We have also written poems of Remembrance in English; division of fractions in maths and problem solving; learnt about the circulatory system and some of us have represented the school at the annual swimming gala. We also went to church to remember all of the soldiers that fought in WW1 & 2.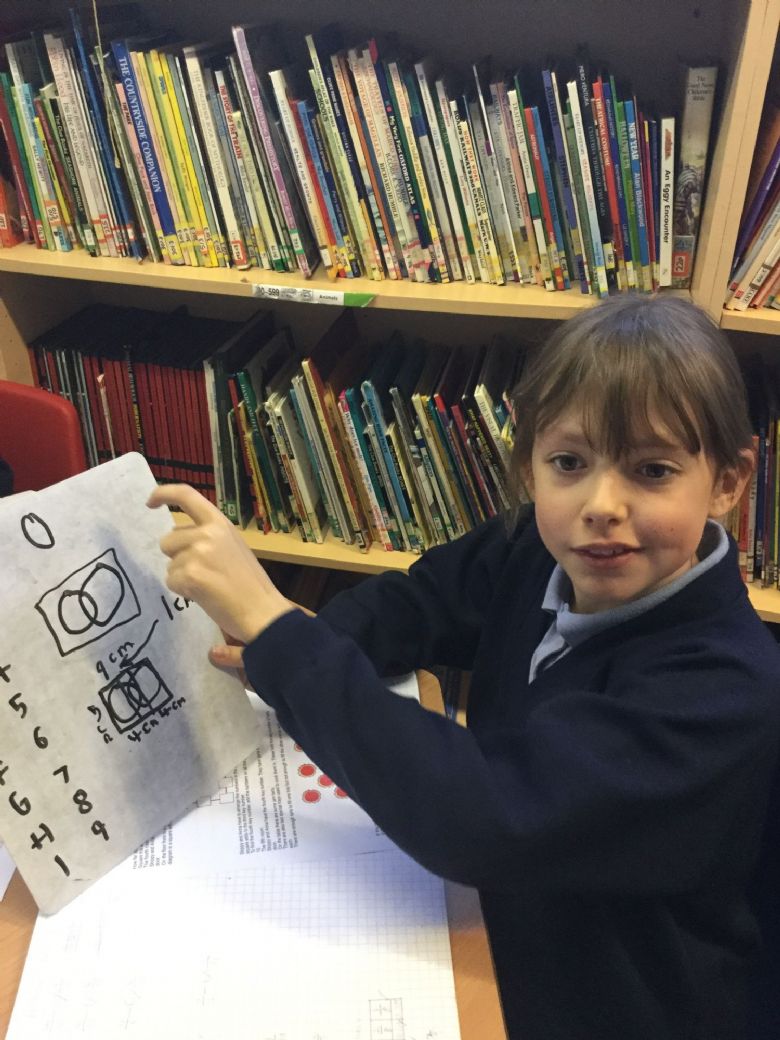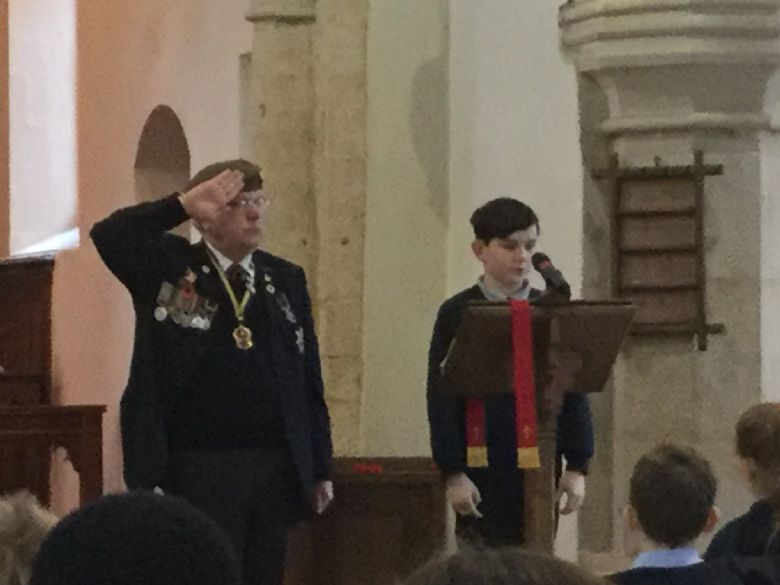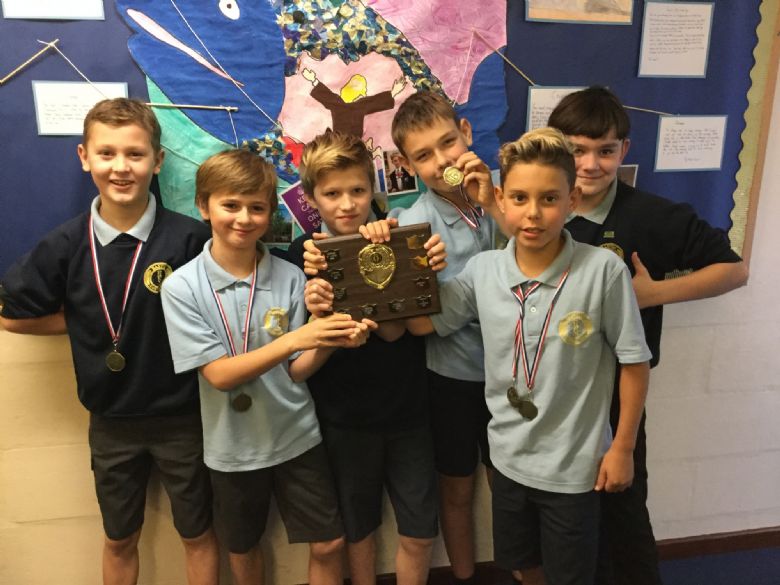 We have been 'angle' crazy this week! Measuring, calculating missing angles. area of triangles, problem solving, Active Maths partner finding and congruent angles. We have also learnt about the Battle of the Somme in English. In science we have learnt about arteries, veins and capillaries, plasma, platelets, red and white blood cells- we even made a blood smoothie!
Our star this week is Luke who has worked his socks off in all subjects and has shown a great attitude in all aspects of school life!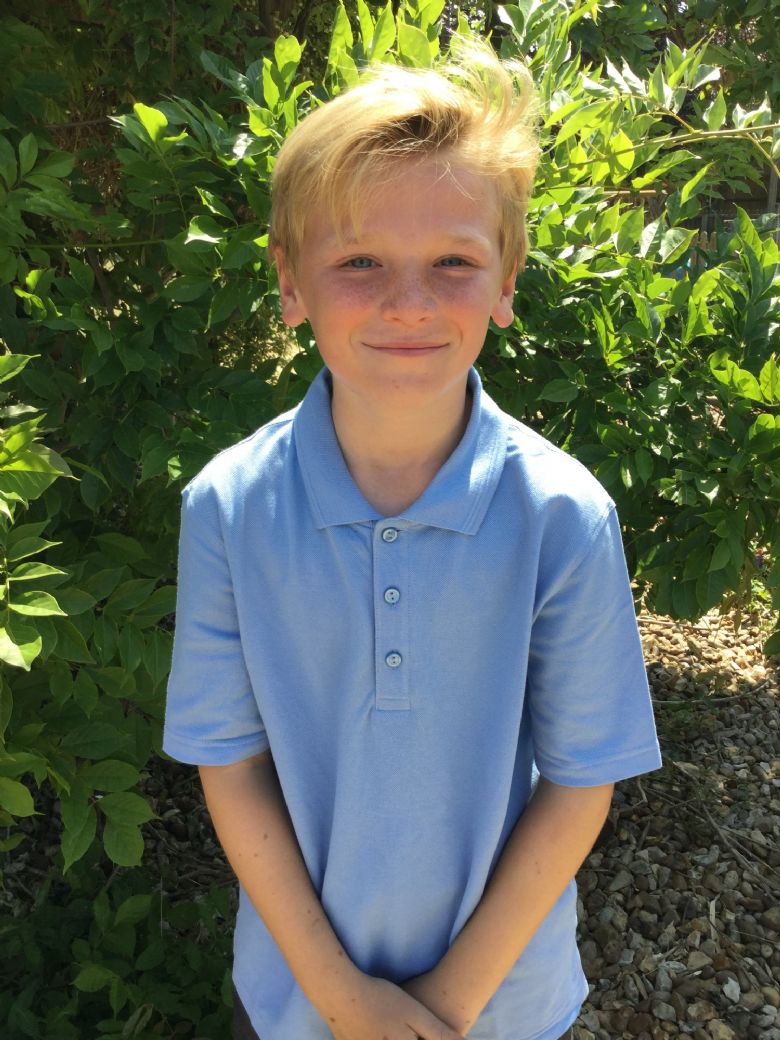 We have been looking at area and perimeter in maths and have written a narrative to accompany the literacy clip 'Alma'. We have drawn the different blood components in science and have thought about 'believing, living and thinking' in RE. We are putting finishing touches to our dance in preparation to it being filmed next Wednesday.
Our superstar this week is Lydia; she has had a brilliant week especially in maths lessons. She is also a fantastic friend to have!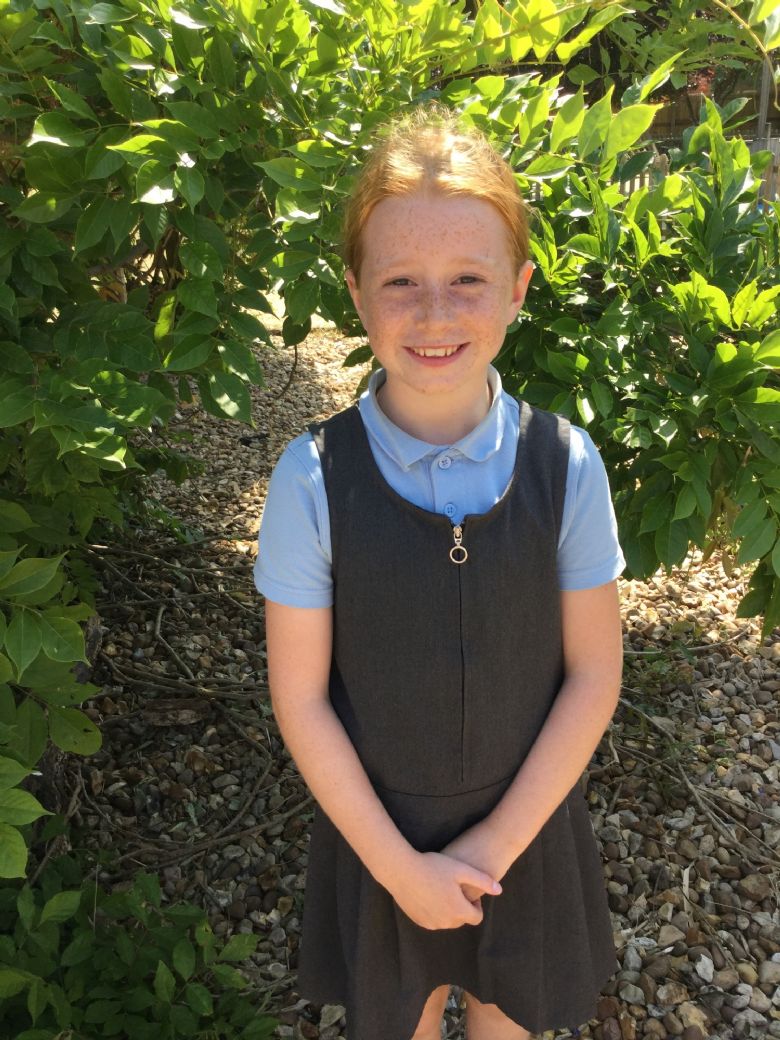 We've had an amazing week! We started by having a tetrahedron workshop with Clive, who some of us met at the Construction Day. Then we hosted our L2L where we performed our dance to our parents. On Wednesday we had a fun-packed day at SES where we filmed our dance, dissected hearts and completed the day with an hour of drama. We really are a lucky bunch!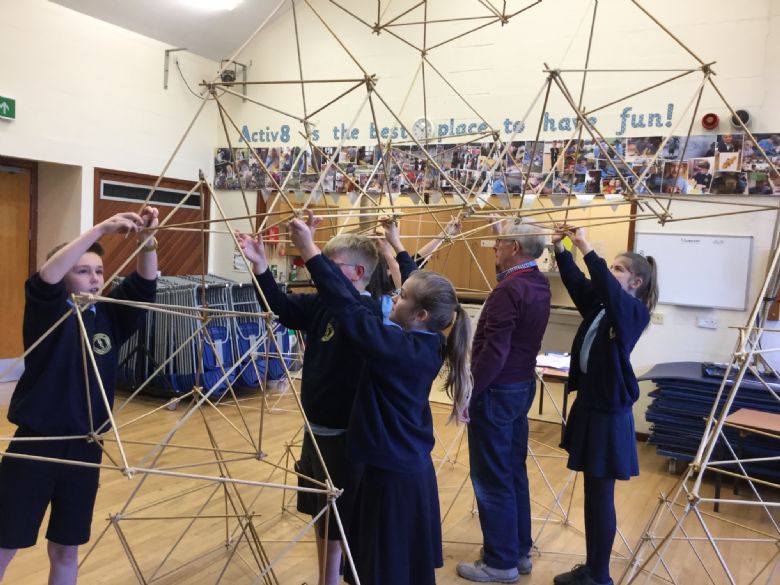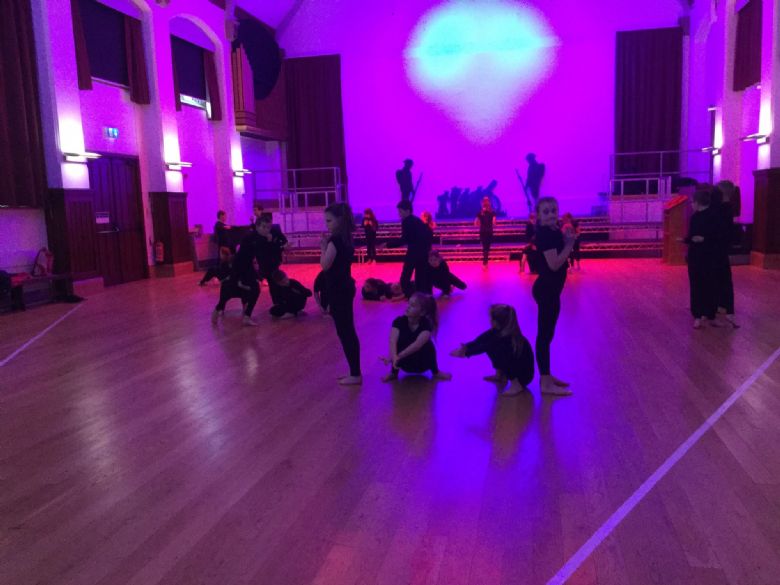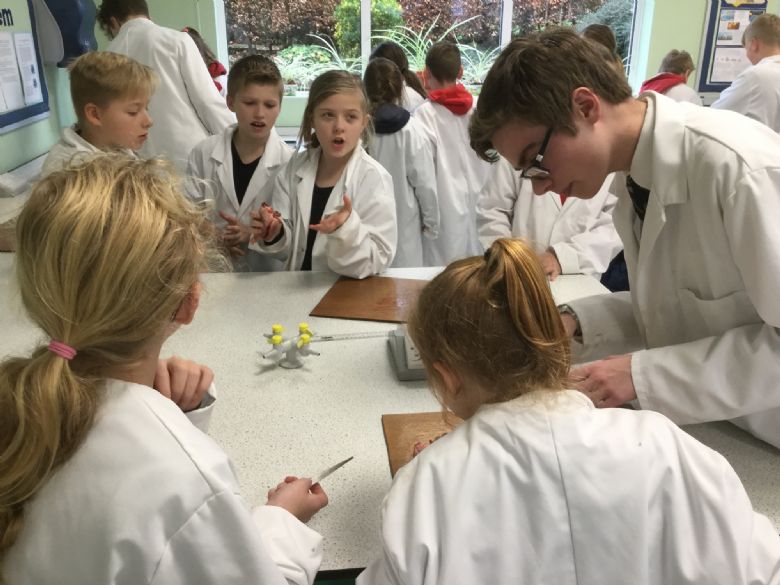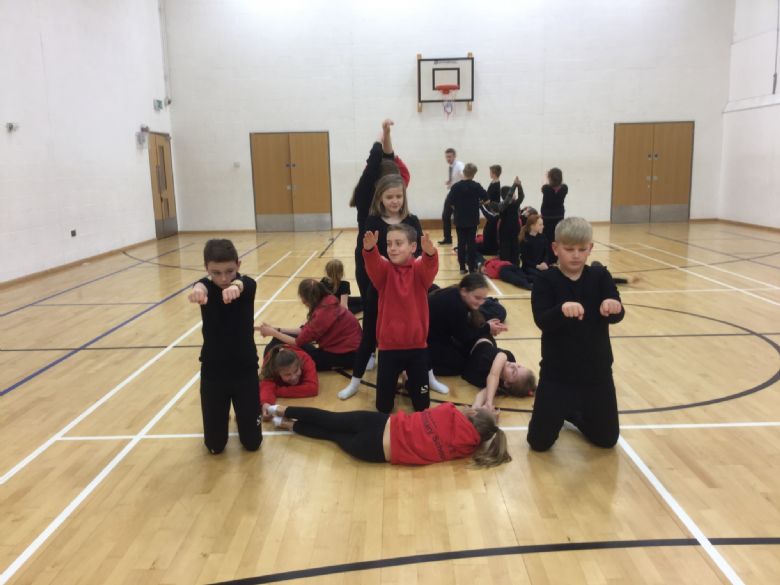 We have had two magistrates in visiting today who did a workshop with us looking at the different roles within the magistrate judicial system. Our superstar this week is Henry who has been working ultra hard over the last three weeks :)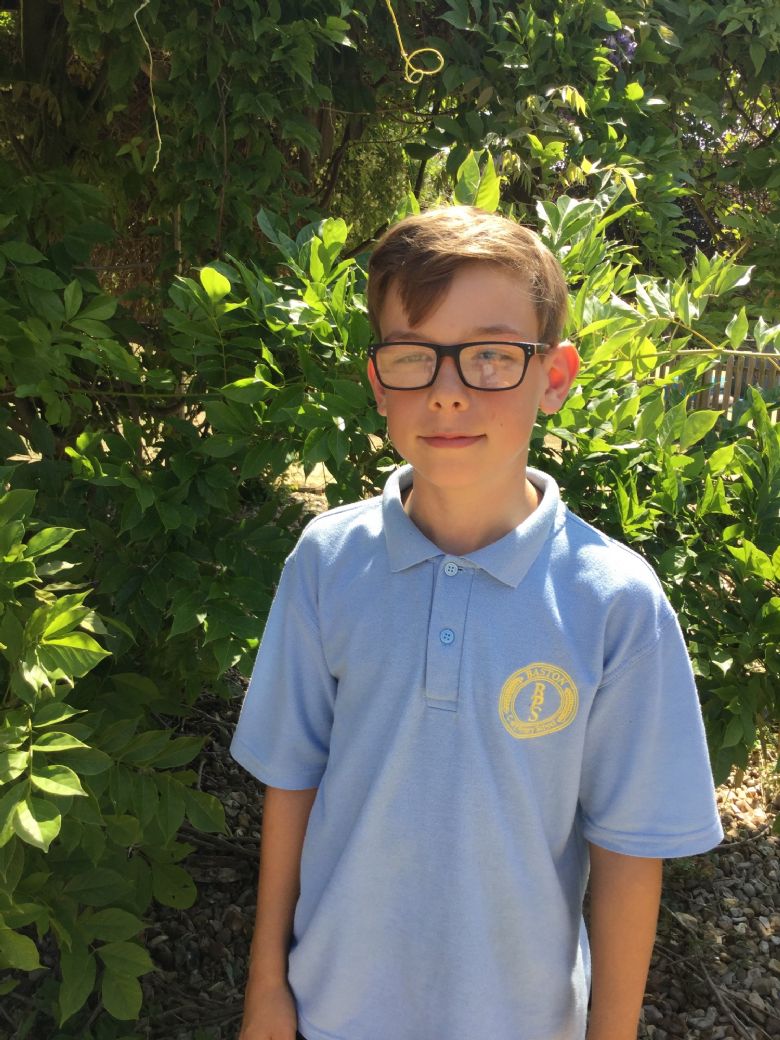 We've had our second 'Challenge Week' of the year, so we have been reasonably busy! We have also learnt about proportion and ratio in maths. We have had all of the gym equipment out in PE which was exciting! In Forest School we lit our own fires and toasted marshmallows. Our superstar this week is Emily - a great Year 6 role model who always gives 100% in whatever she does!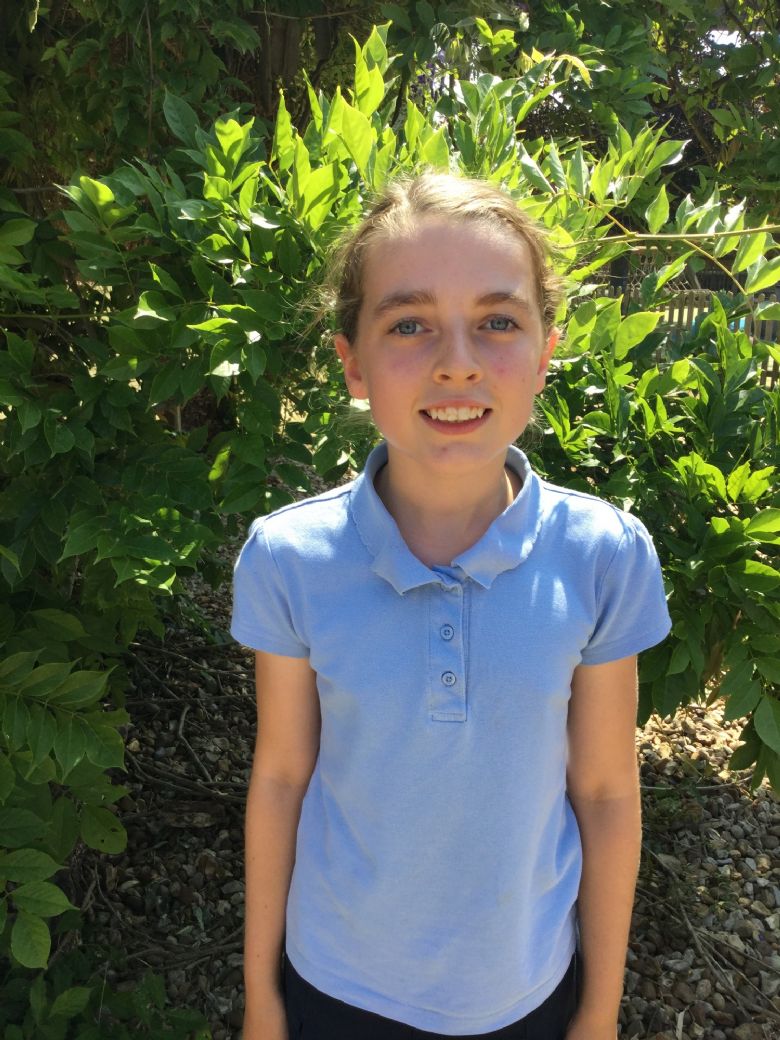 We have been looking at ratio and coordinates this week and have also written a narrative based on a clip from Literacy Shed that we watched about a Christmas Lottery in a mannequin factory. We have also being thinking about what is good in RE and how we think about things that we cannot see. Jacob has had a fantastic few weeks and is our Christmas Star.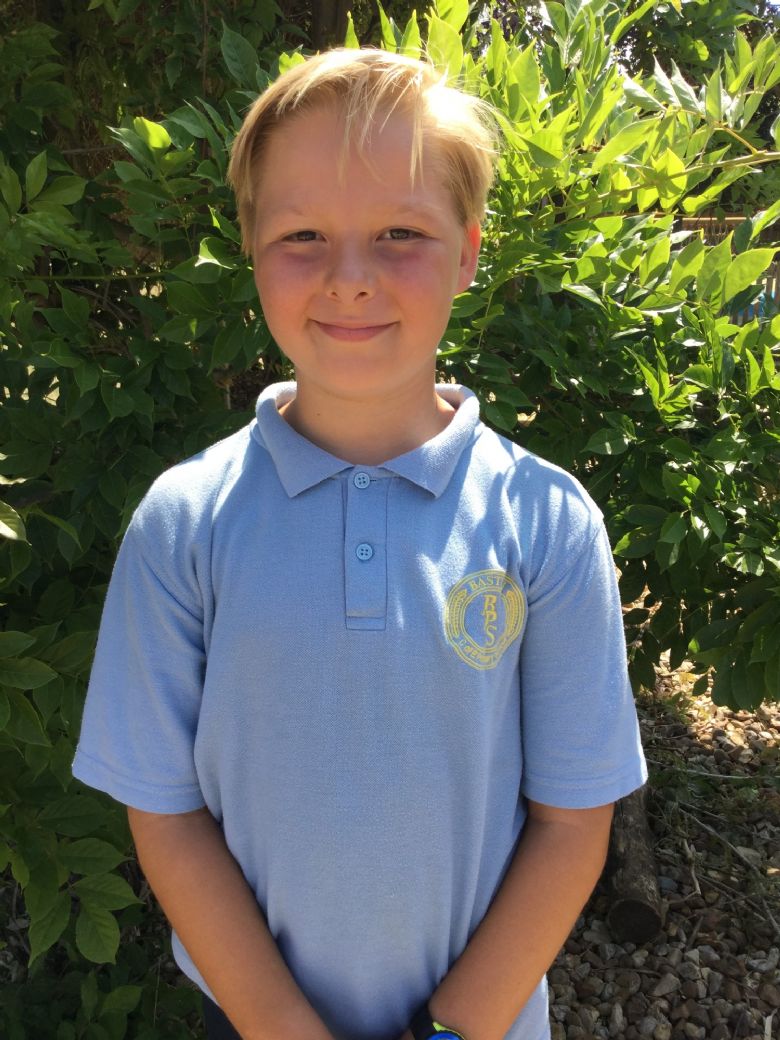 We had a fabulous time preparing for Christmas...disco, party, church. We were more than ready to have a 2 week break!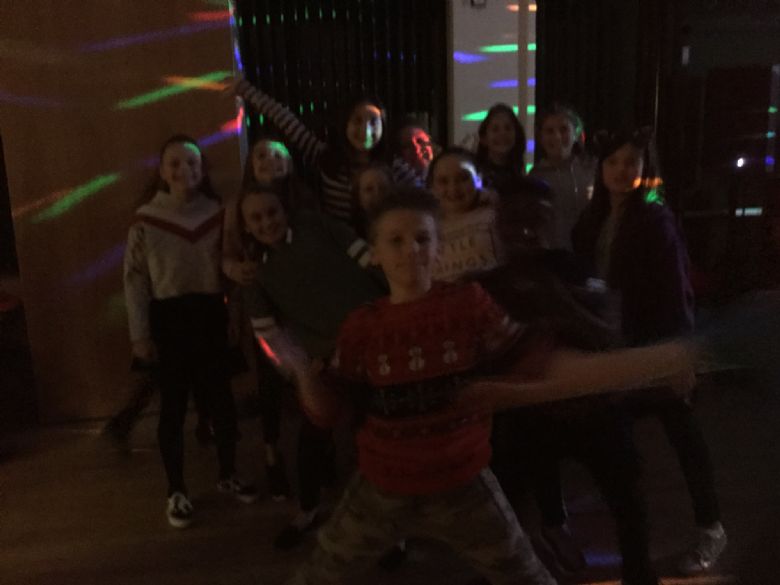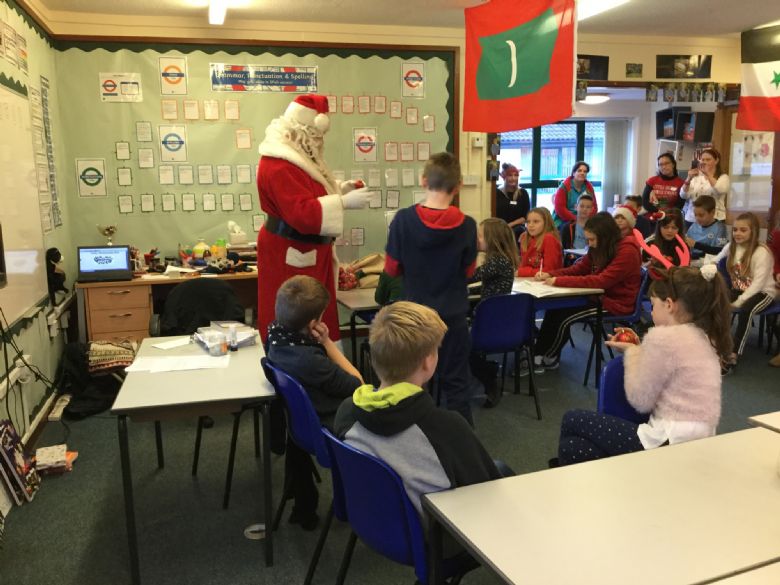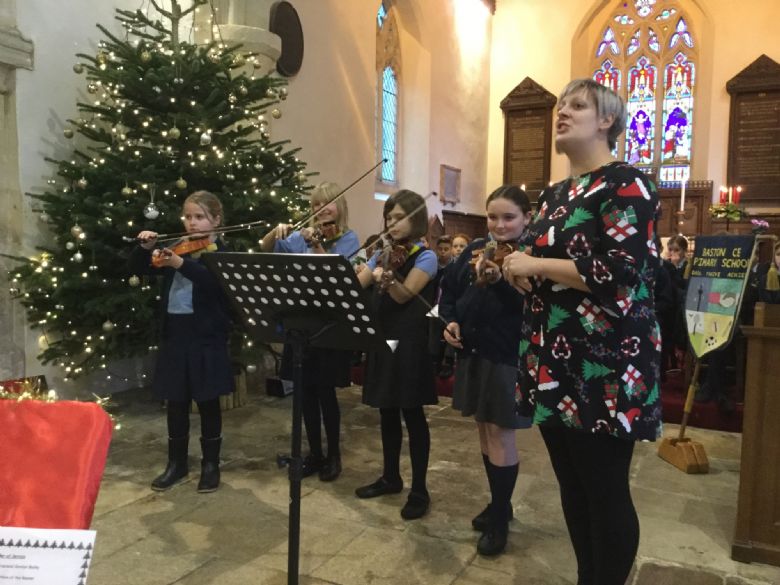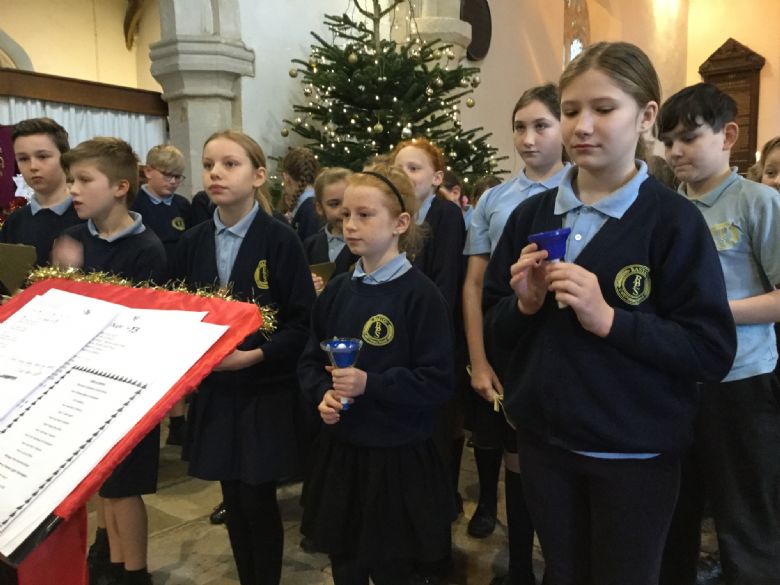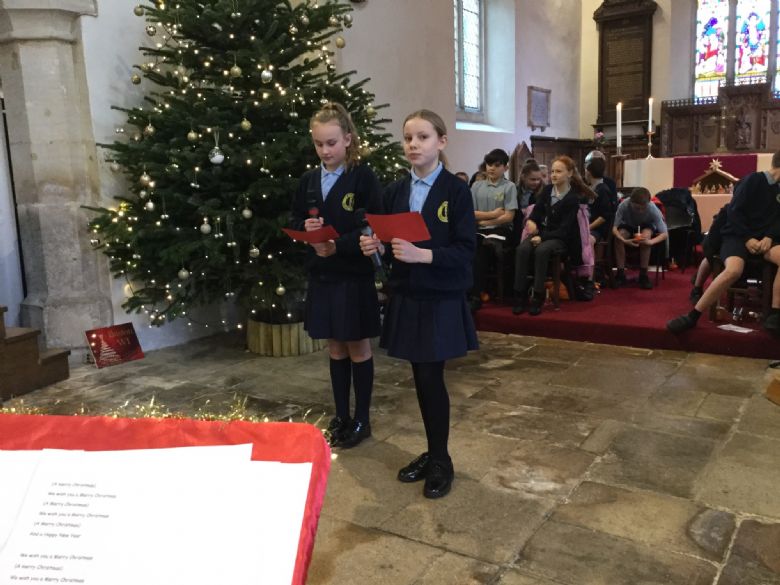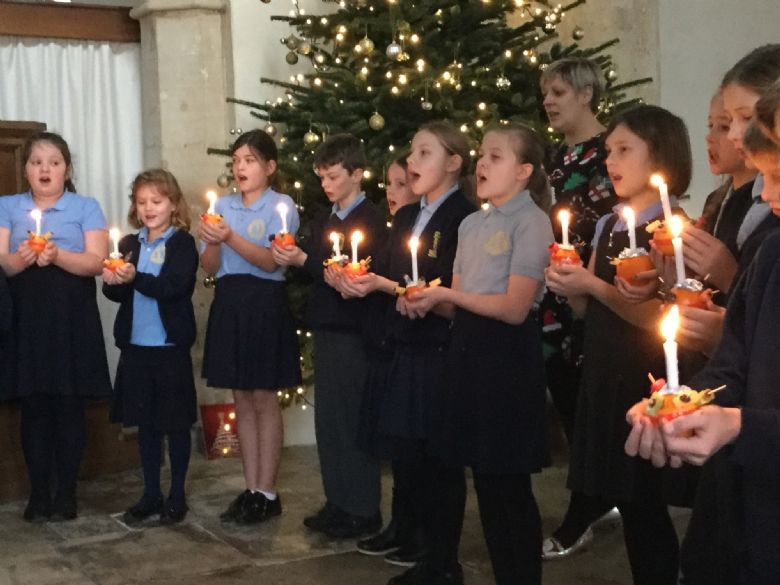 Happy New Year to everyone! We have returned back to school and understand the importance of the next two terms! We have looked at the end of WW1 so that we can start our study of WW2 next week. We have learnt how to find the mean average of numbers and learnt about the five kingdoms of classification in science. We have also served church lunches and a few of us travelled to Sheffield to sing at Young Voices. Our Y6 star this week is Josh because he is always ready for learning, always puts in 100% effort and is a delight to have in school :)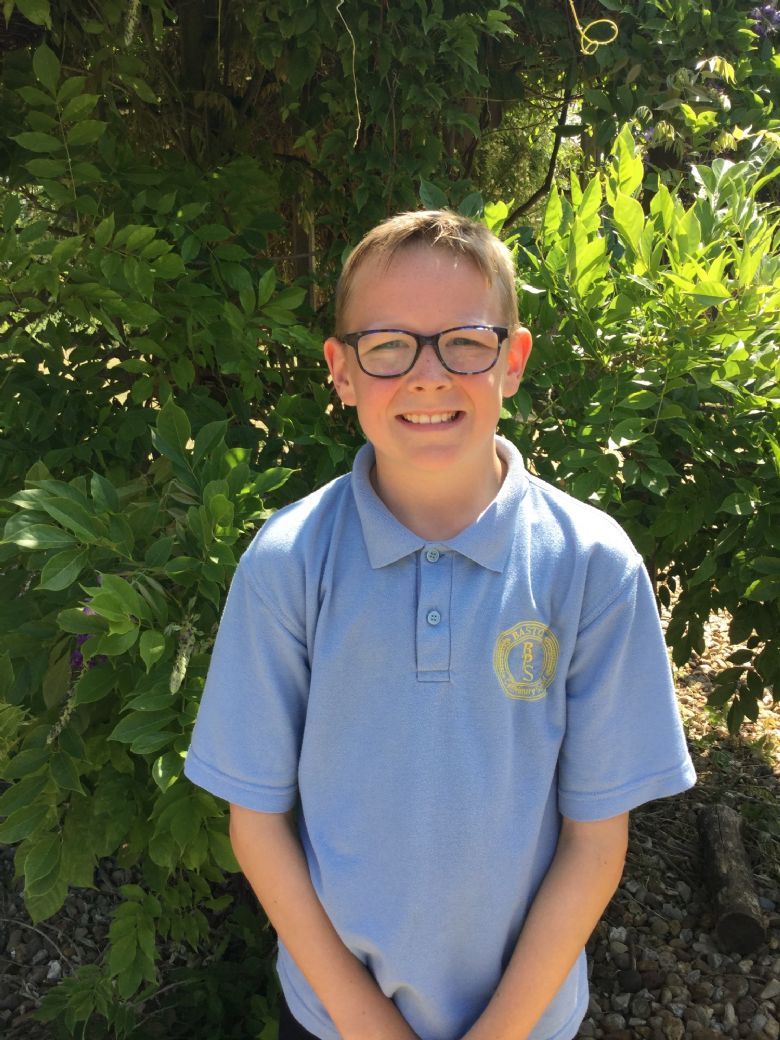 Back to normal again; it didn't take long! We've written speeches this week and presented them to the whole class, we have revised adding and subtracting fractions and also looked at converting measurements; we are looking at the question 'Religion v Science, Complimentary or Conflicting?' in RE. Our focus this week was on doing the right thing which isn't always the easy option. Maths workshop has also started with a few parents attending - thank you!
Our star this week is Niamh. She always puts in maximum effort and always does the right thing!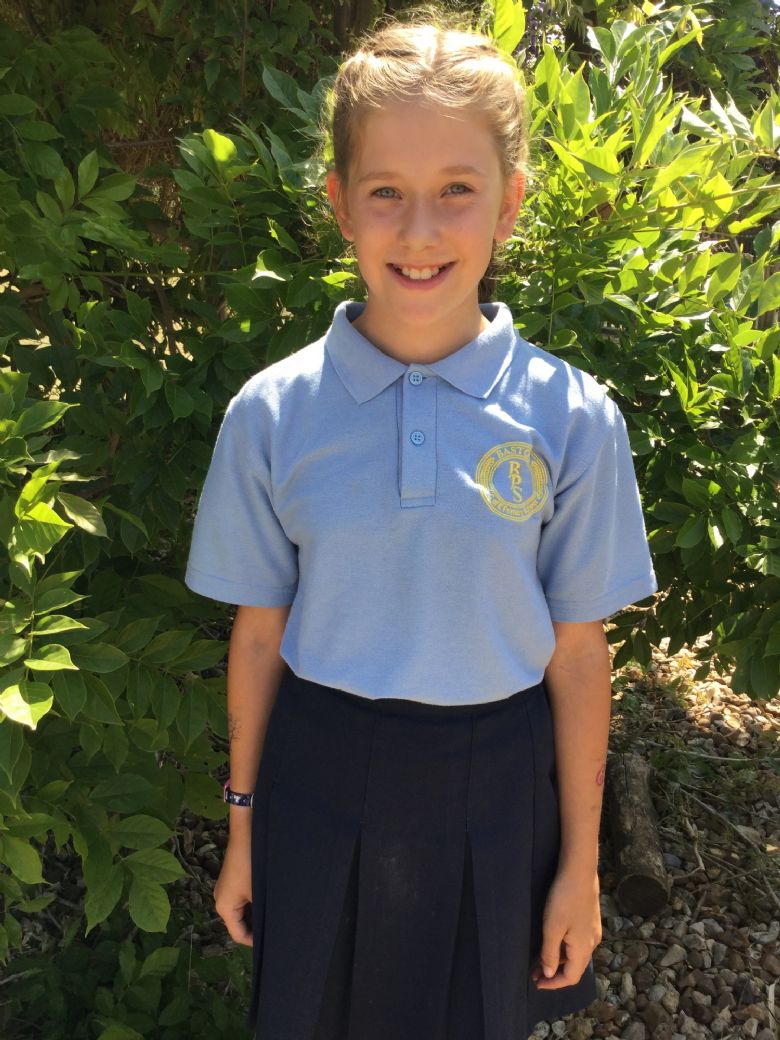 A few photos of what we have been up to over the last two weeks...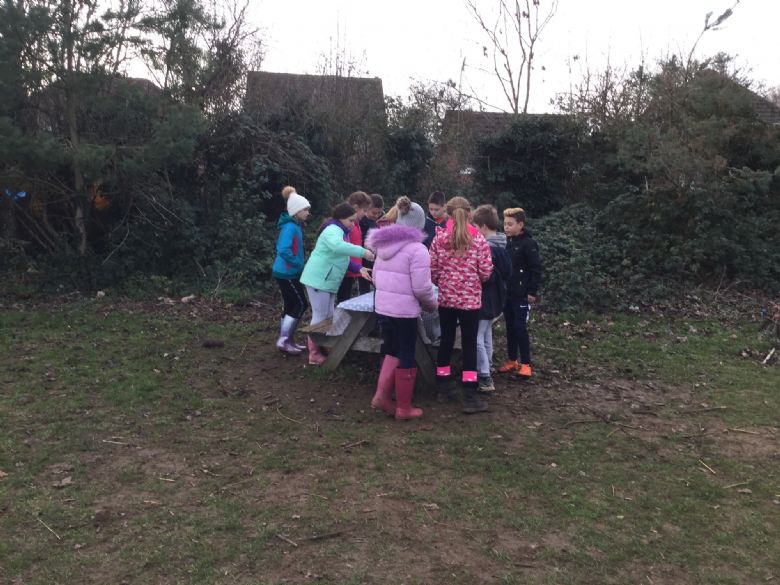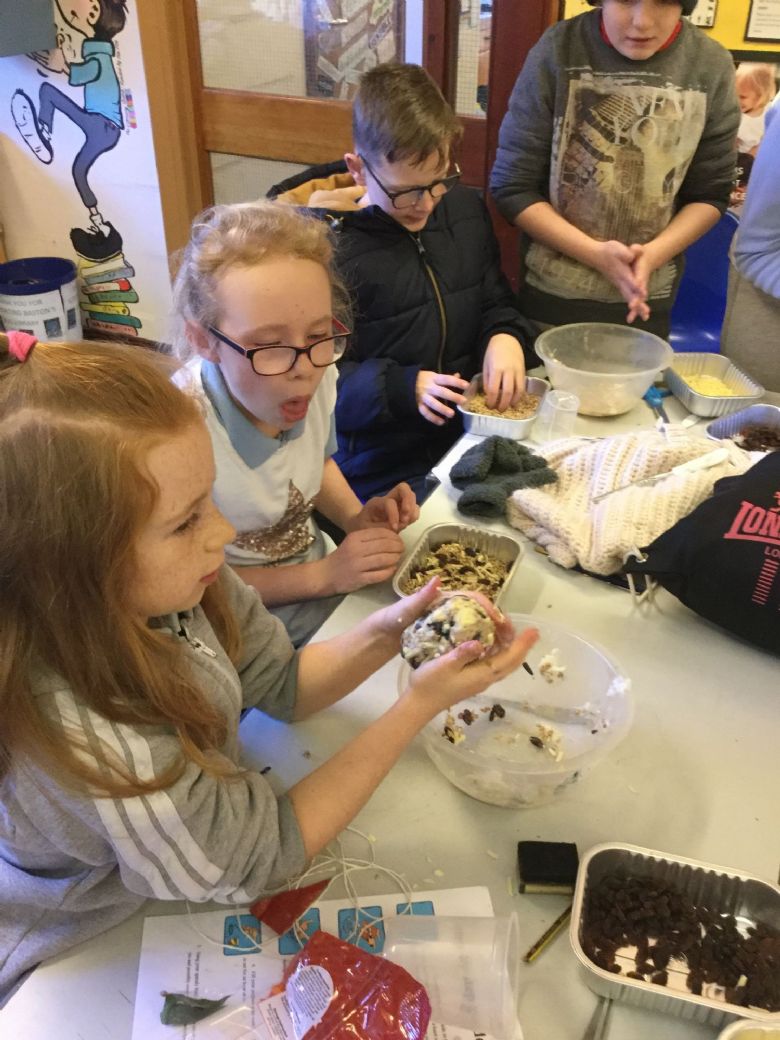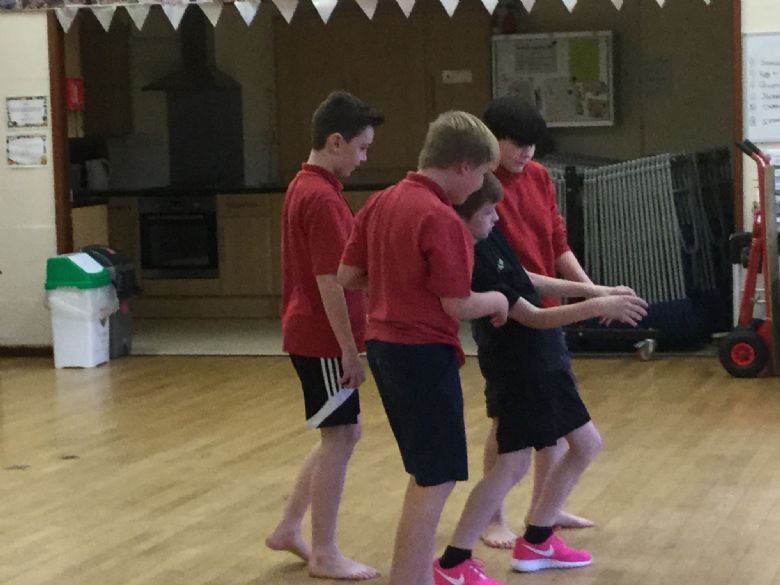 We've had a really good week and have produced fantastic work in English, maths, RE and science. We have been working on time problems in maths and have created a WW2 information leaflet on protection in English. Today (Friday) we looked at biodiversity and the effect human beings have on different species around the world. Our Y6 superstar this week is Alarna, who is always working hard and showed great understanding in maths this week.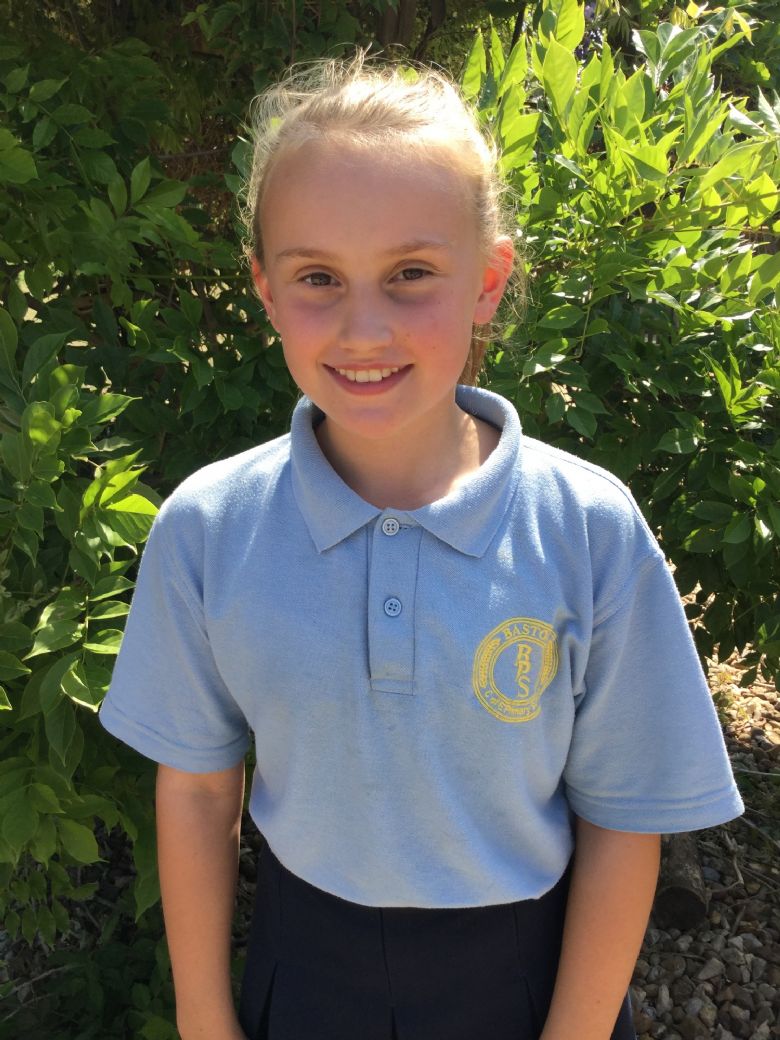 We've had a fun-packed week again...algebra in maths, evolution in RE, balanced argument in English and a netball tournament. Maths Workshop took place again after school on Thursday. A big thank you to all of the parents that attended.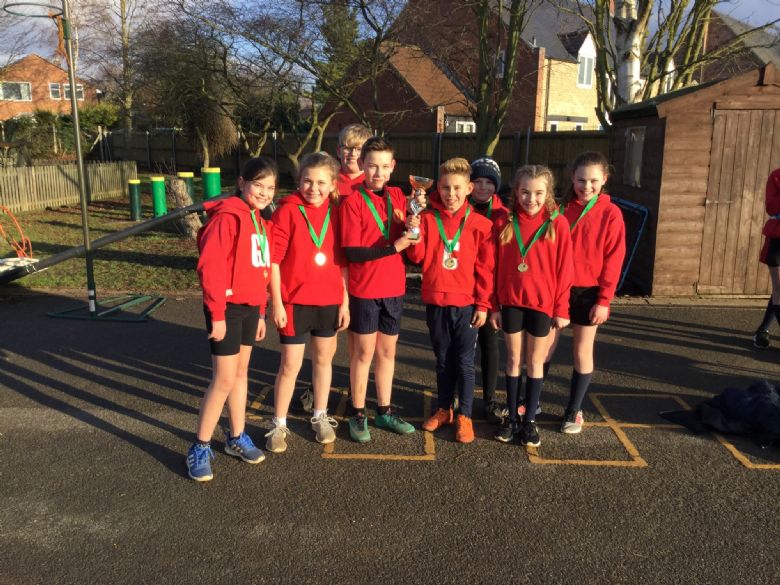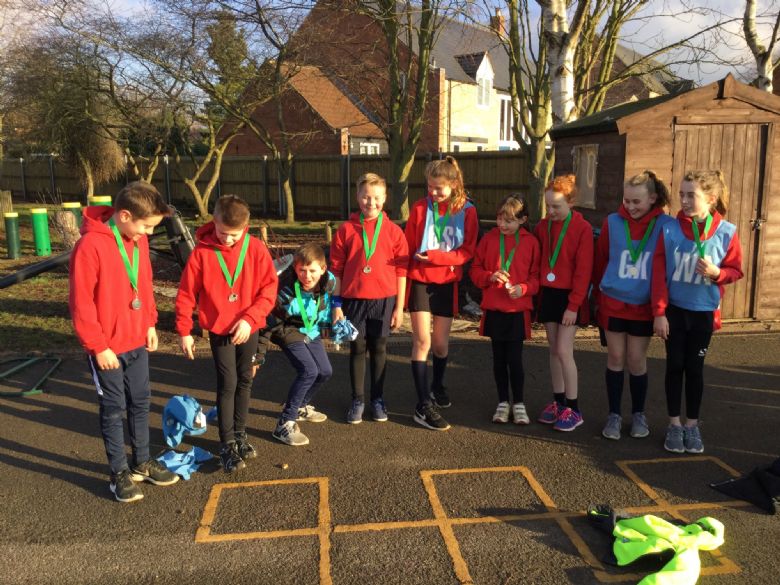 Our superstar this week is Lily who is constantly working hard and managed to beat her dad in 'Around the World' at Maths Workshop!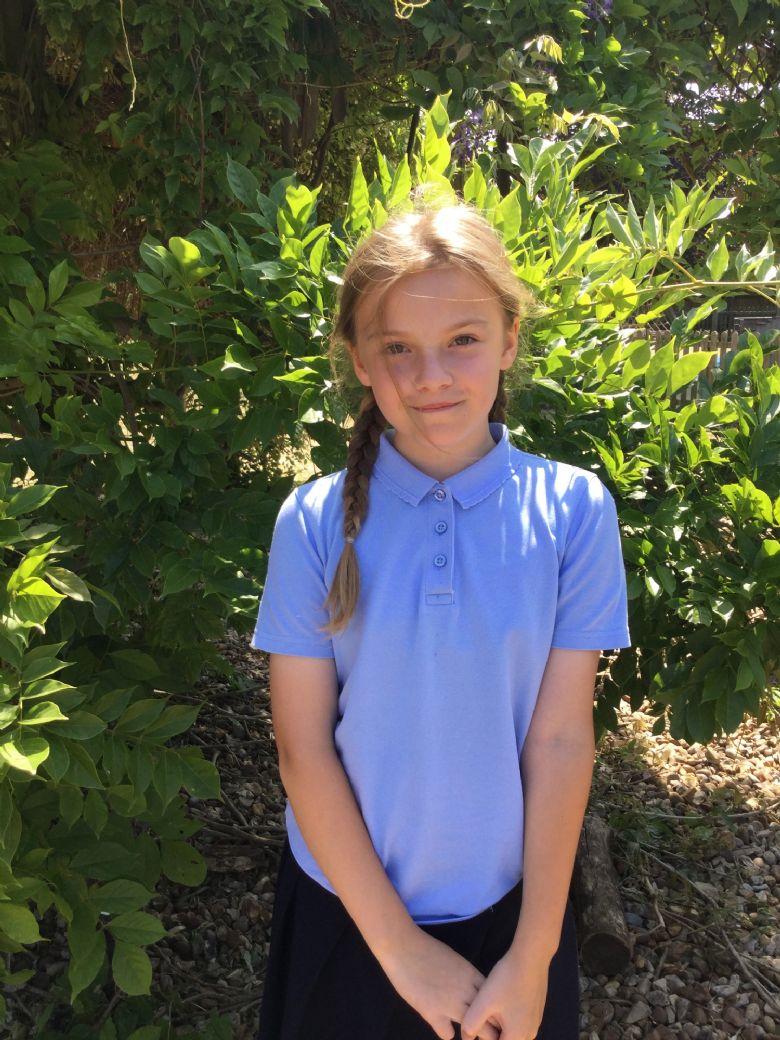 As part of our study on biodiversity we have chosen to adopt a snow leopard through WWF. Take a look at the Eco tab on the Pupil's Page.
We have had a 'Challenge Week' full of SAT papers to start getting prepared for May this week. We have also enjoyed creating mini Anderson Shelters in Forest School, made a gas mask box for our trip to Stibbington next week and looked at characteristics that we have inherited, or acquired from our parents in science. A few of us served lunches at church on Thursday too.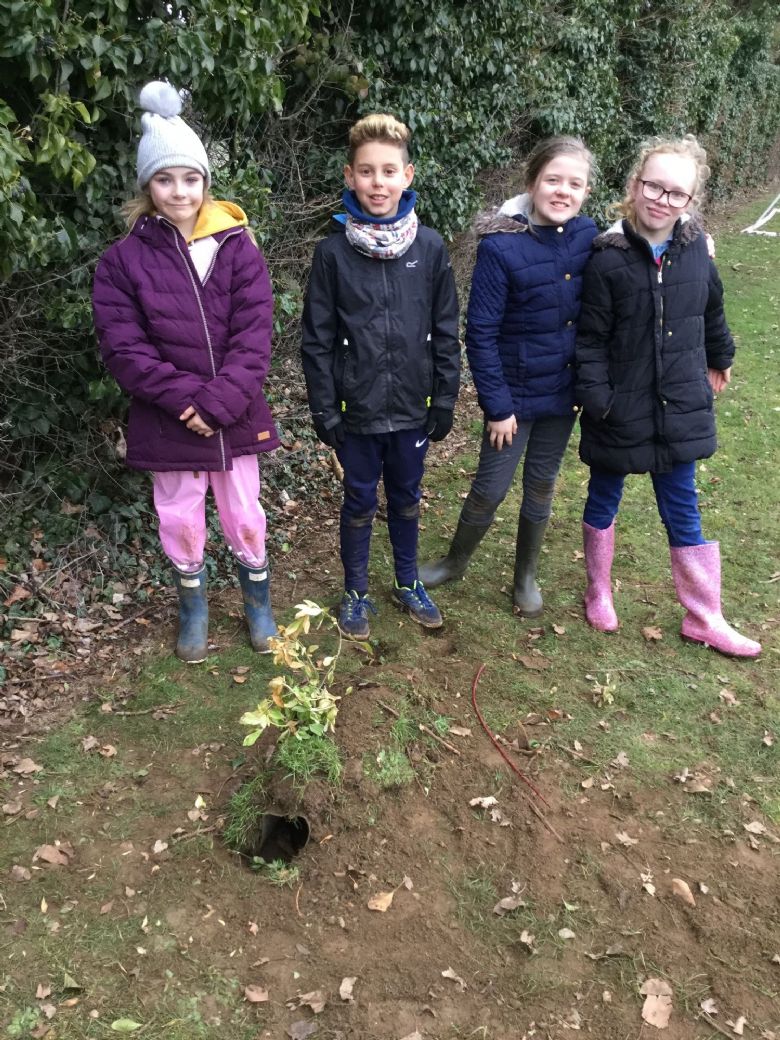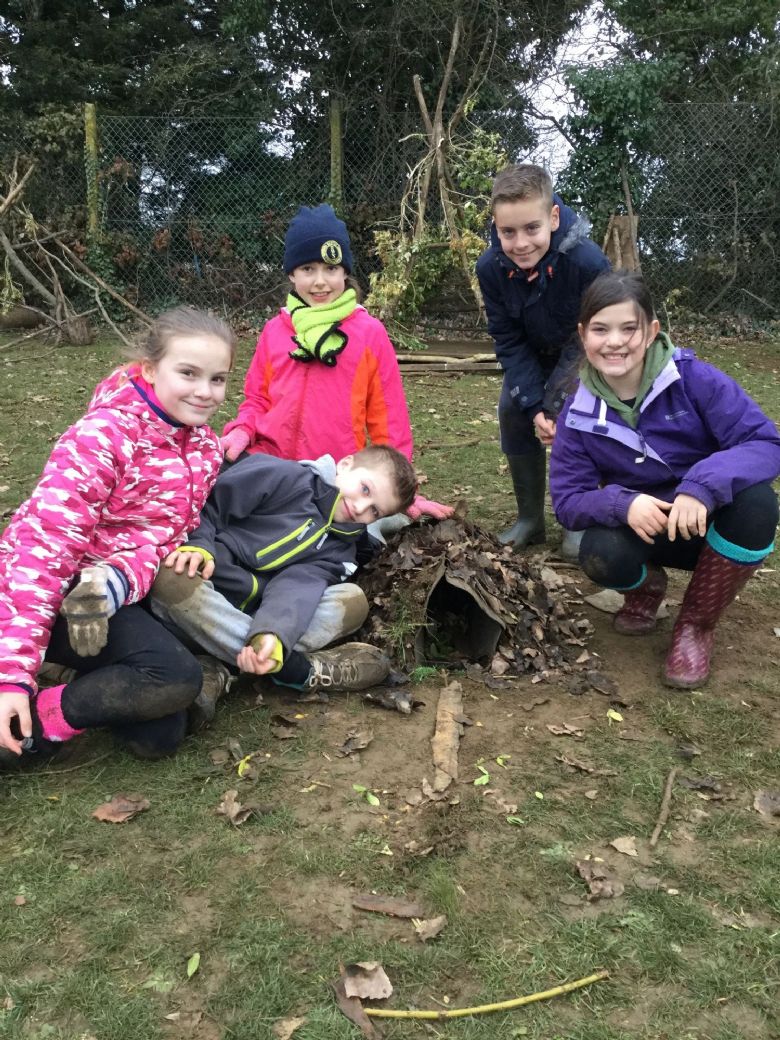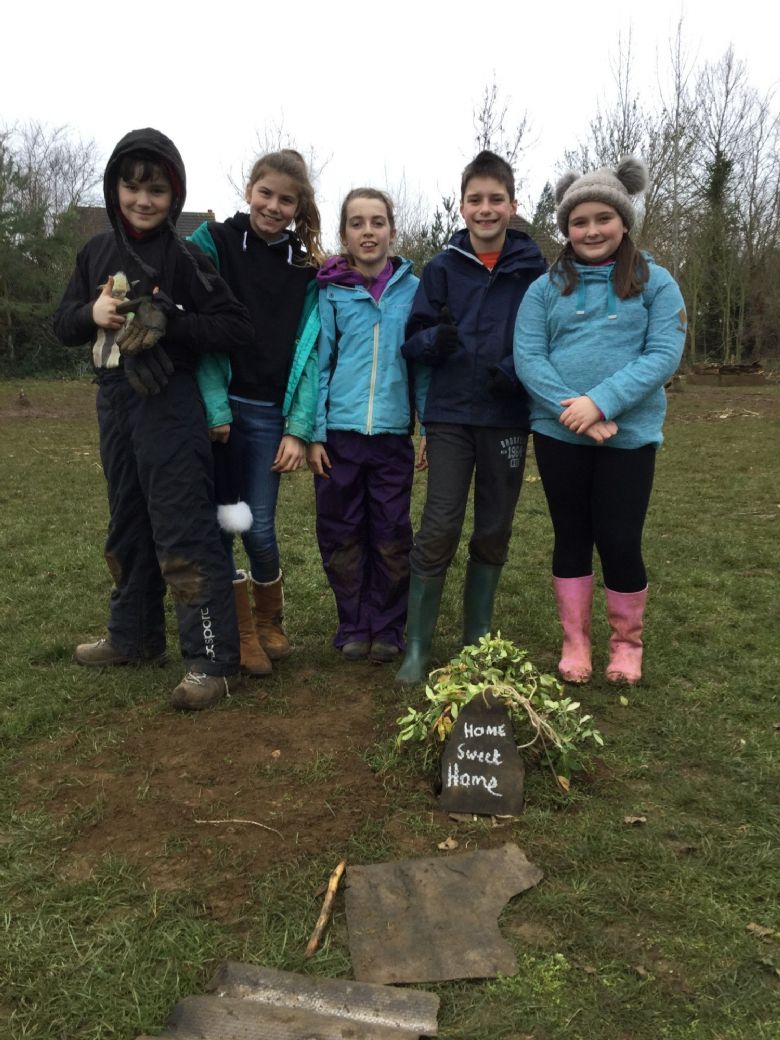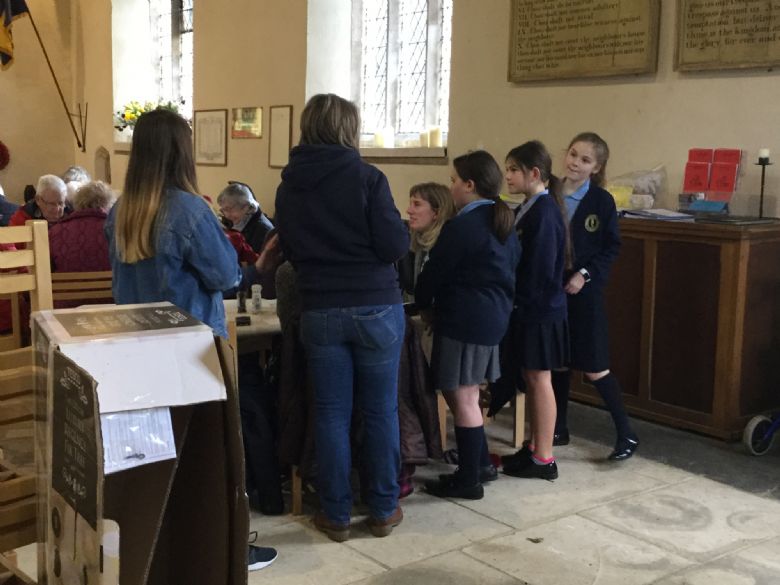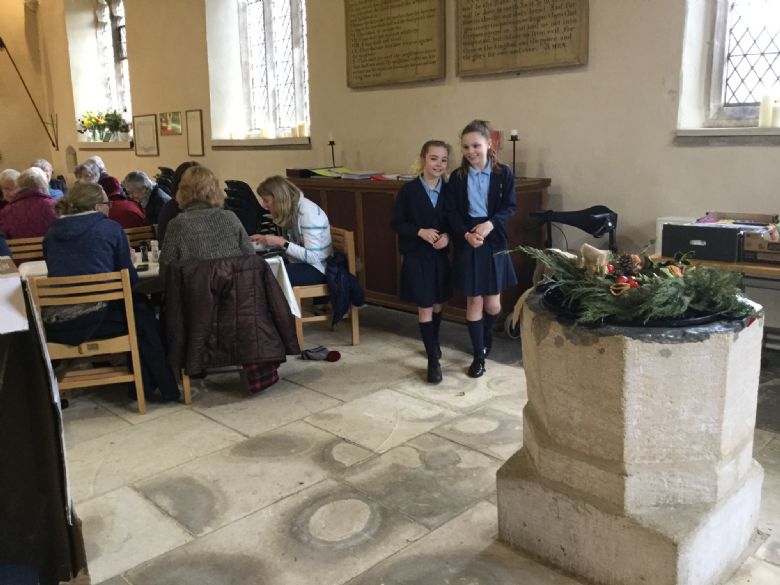 Ben is the Year 6 'Star' this week; he has been working really hard for a long time now and has kept this up for a long period of time. He is always polite and cheerful and is great fun to be around - apart from marking him on the netball court!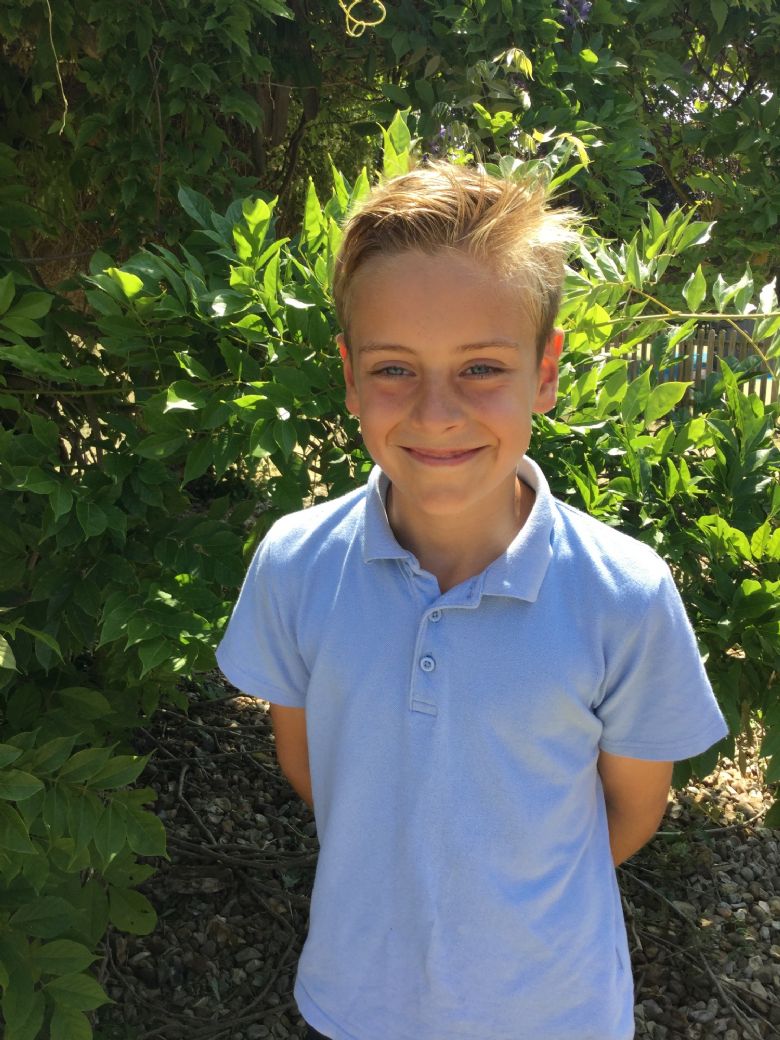 We finished the week doing writing and drama (freeze frames) on Carrie's War.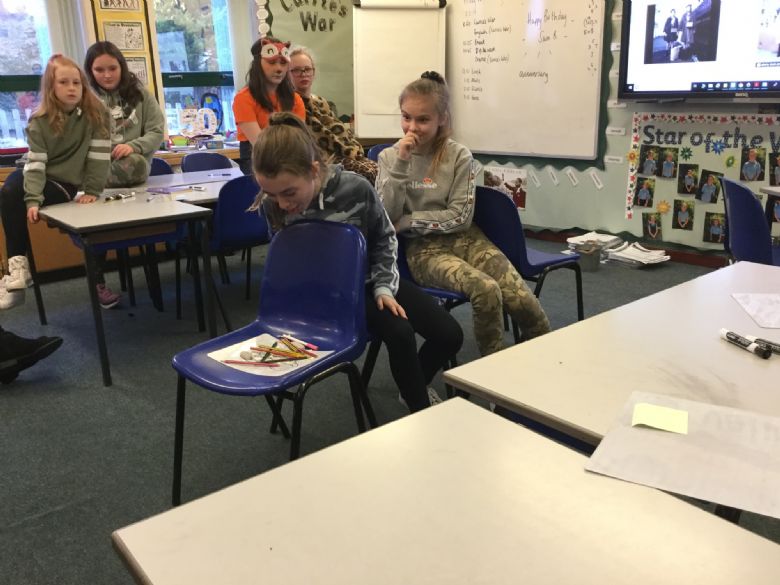 A day out in Stibbington as evacuees (see separate tab for more photos)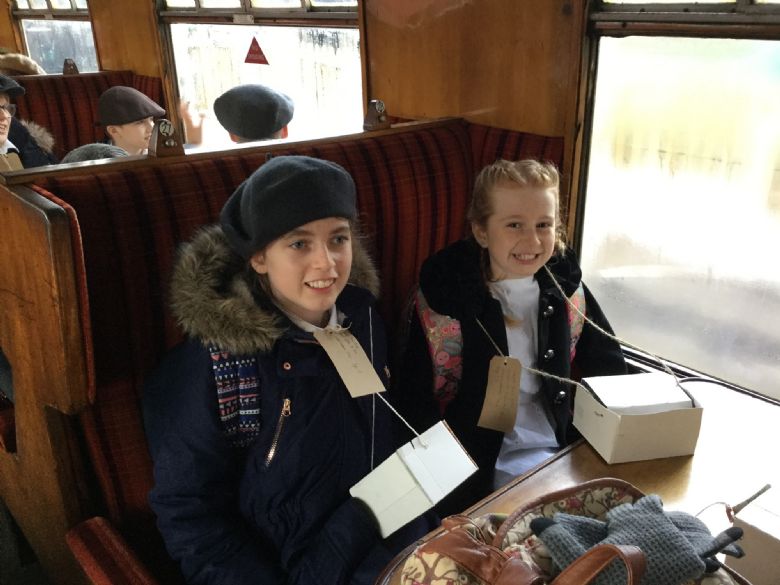 Most us have received our Blue Peter badges this week following our lesson on formal letter writing. As I'm not in school on Friday we are going to celebrate our star tomorrow...Tommy is the Y6 star this week. He is always an exceptional role model, showed great knowledge at Stibbington and is always extremely polite to everyone in school- a great member of our class!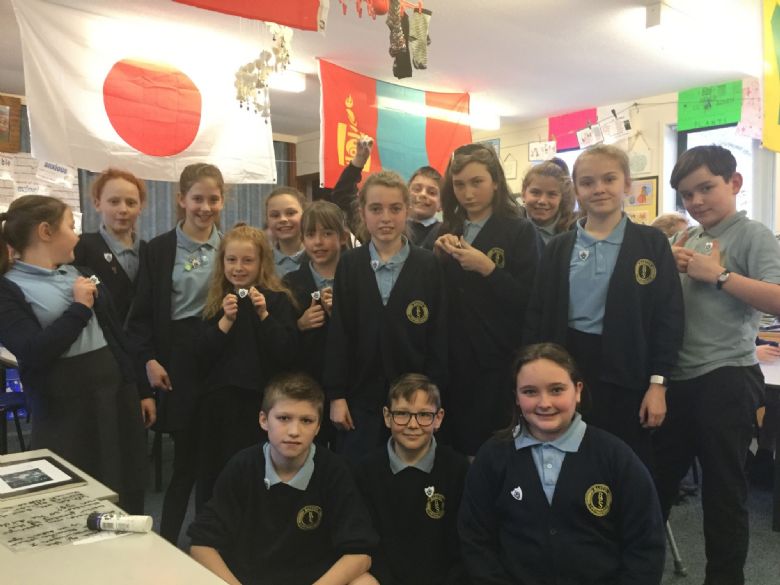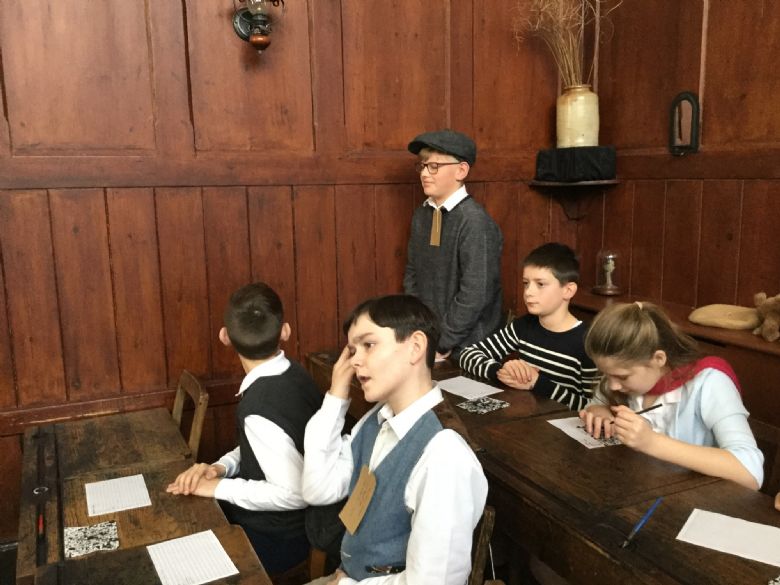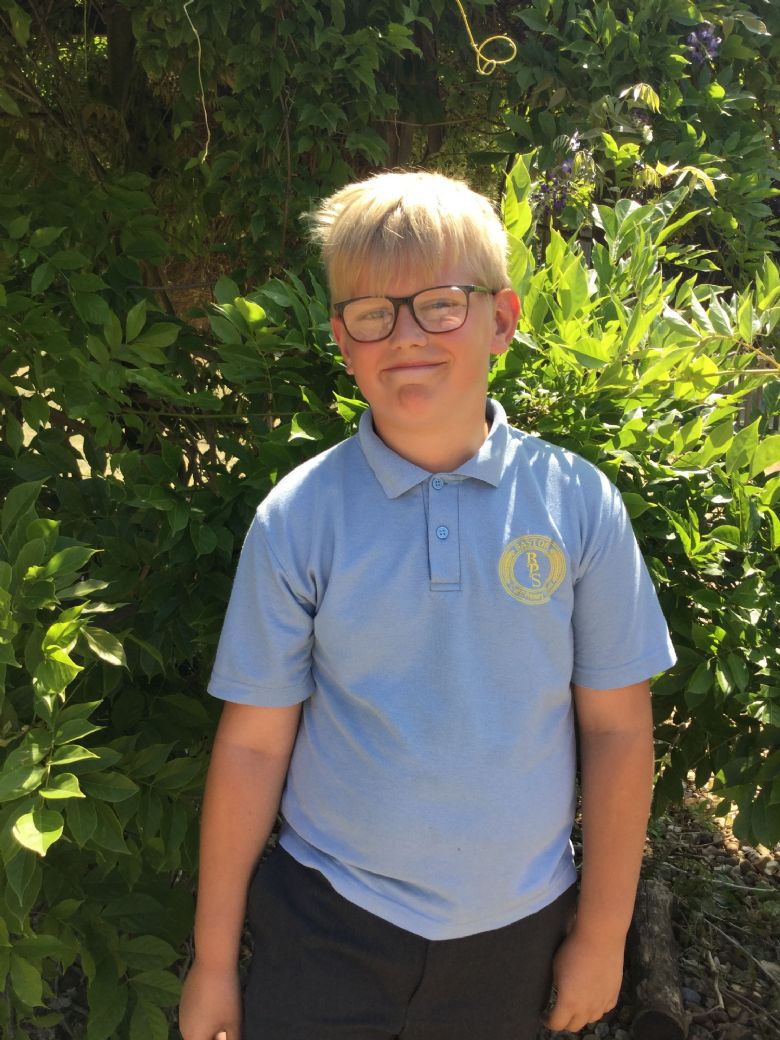 In RE we have done a line of enquiry asking the question 'If God made the world who made God?'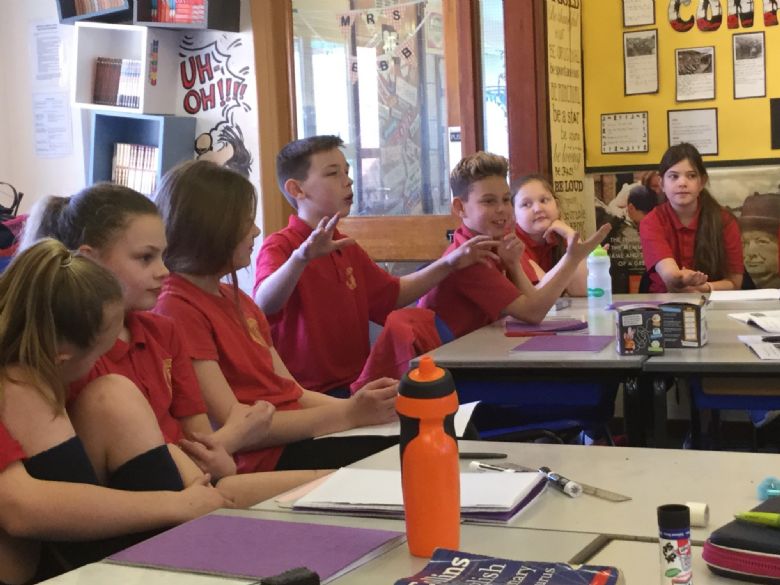 Half way through the year now - not long until we will be venturing into Year 7! We are preparing for SATs with sample reading papers, but we are also continuing with our reading books in Guided Reading groups. We are looking at the story of Rose Blanche in English and re-visiting SPaG terminology. We have looked at a variety of data handling reasoning questions in maths. On Tuesday afternoon we produced Jackson Pollack painting that depicted emotions. We are also choreographing a dance for the ROH on the theme of 'The Mad Hatters Tea Party'. In science we have recapped 'adaptation' using our knowledge that we learnt in Forest School in the Autumn Term.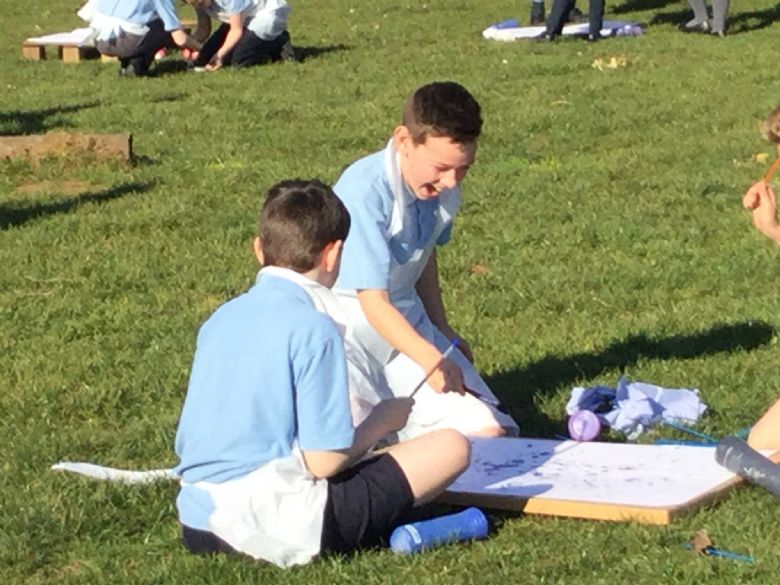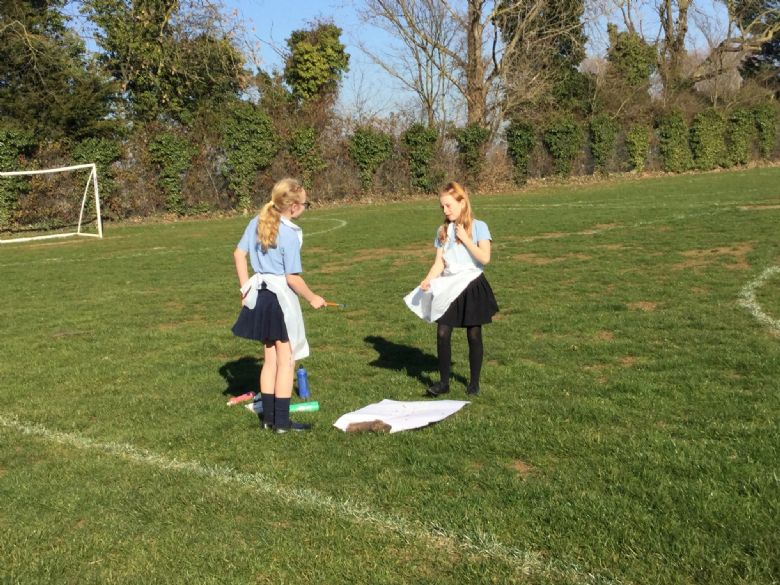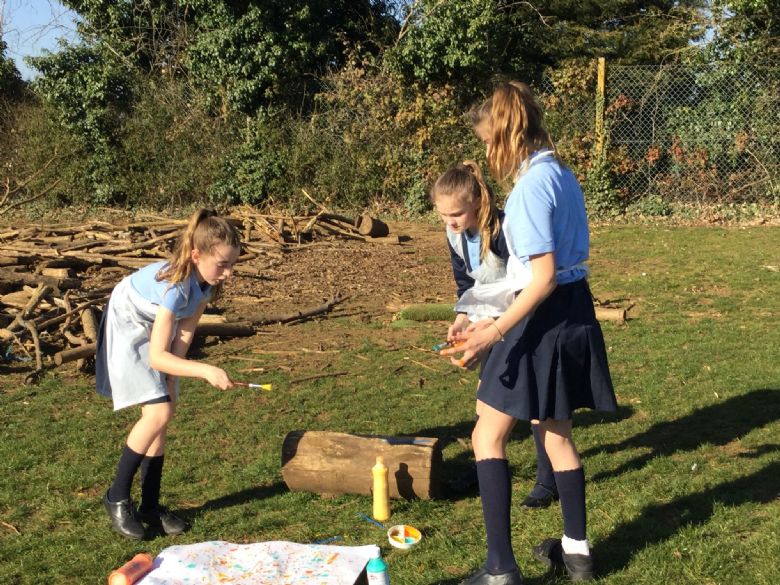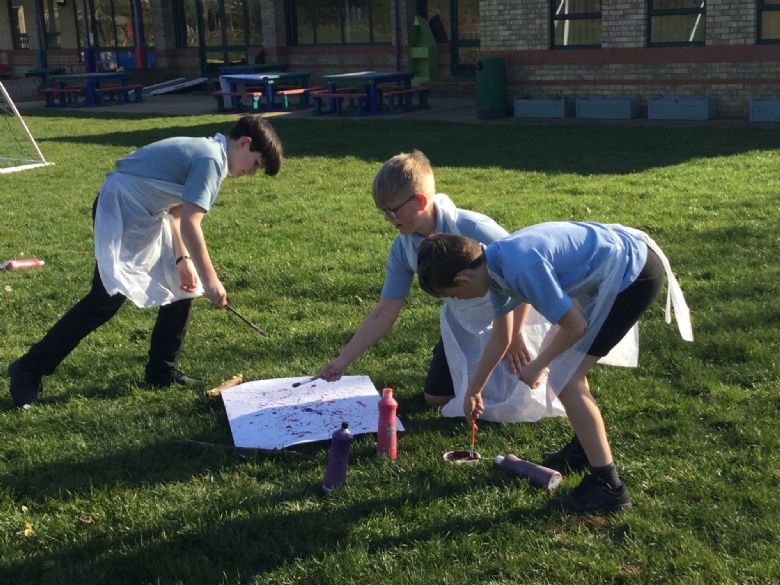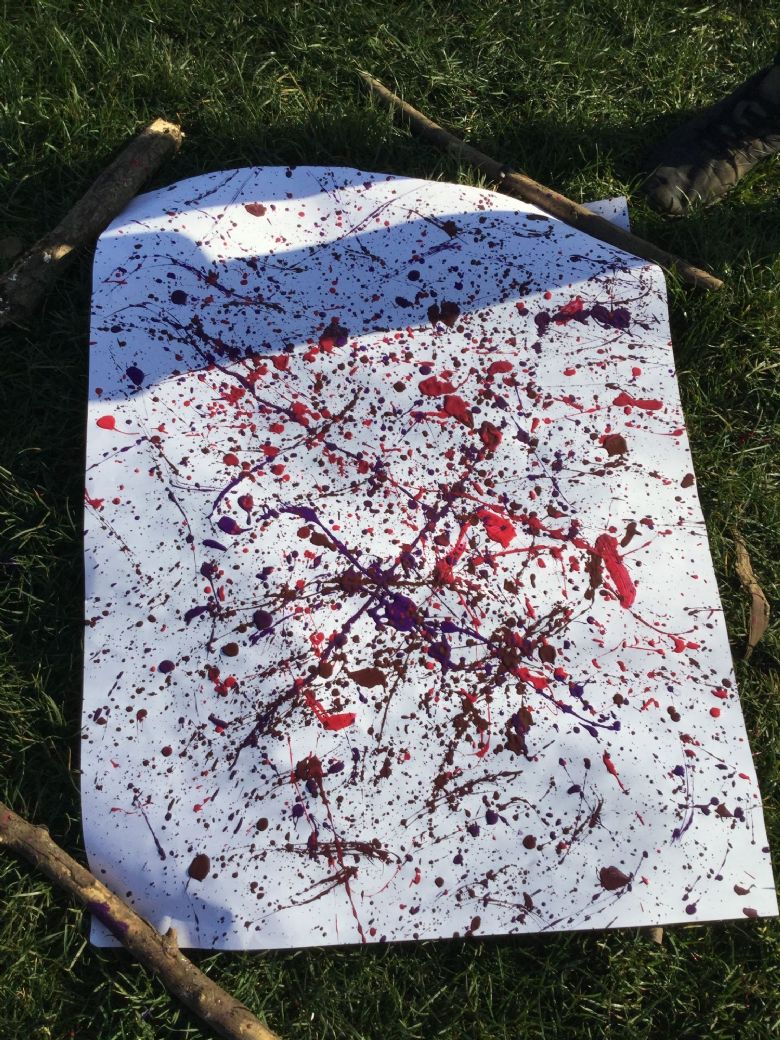 Our star this week is...(you'll have to wait for tomorrow!)
Our Star this week is...Aimee. Great independence and a real 'can do' approach to work!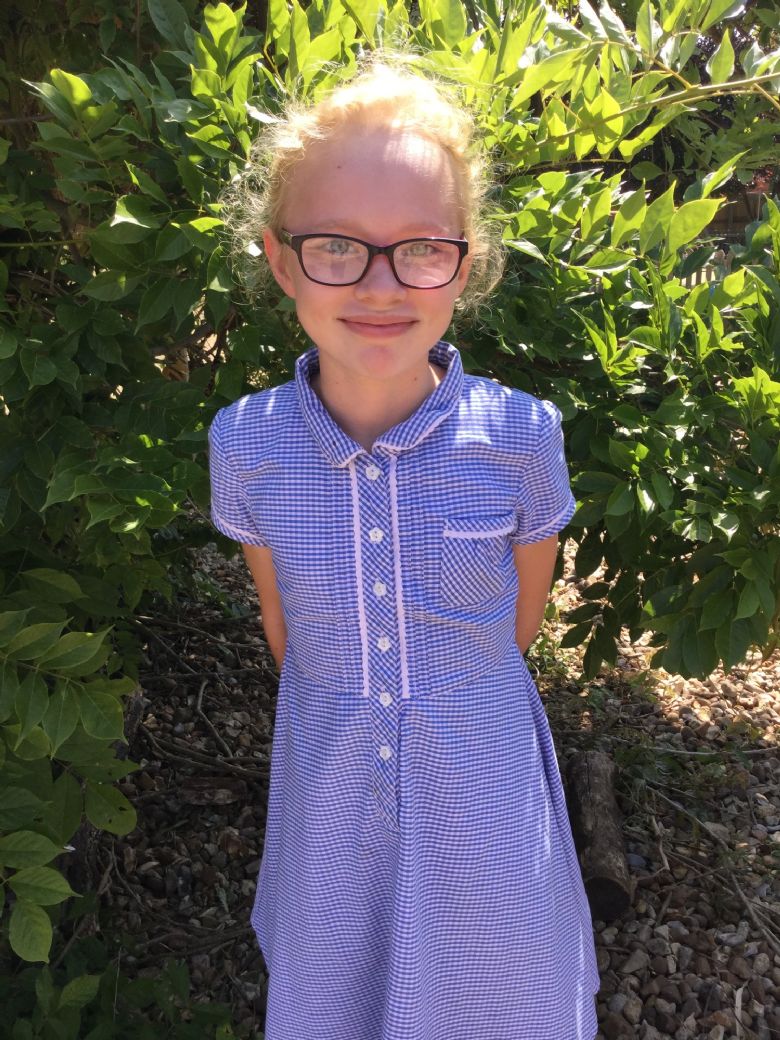 World Book Day today where we concentrated on Traditional Tales. We acted a few out in groups and wrote our own which we shared. We then visited the tractors that were on site and finished the day reading to children in EYFS.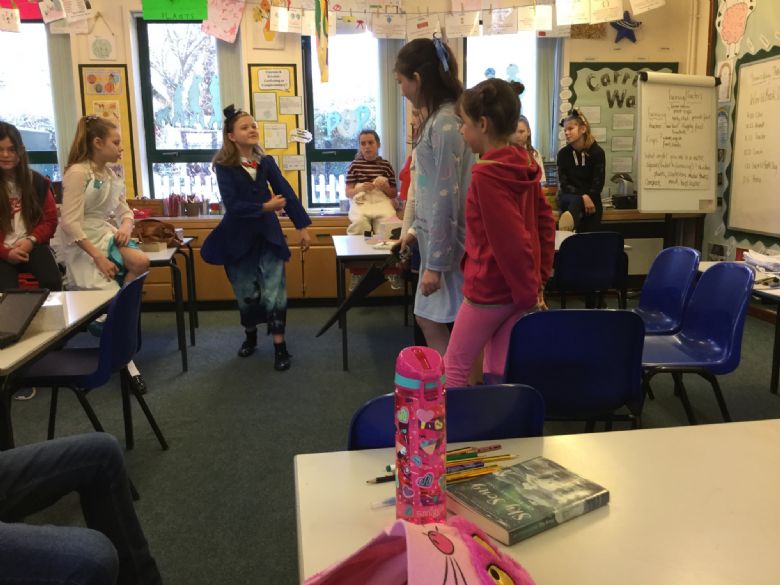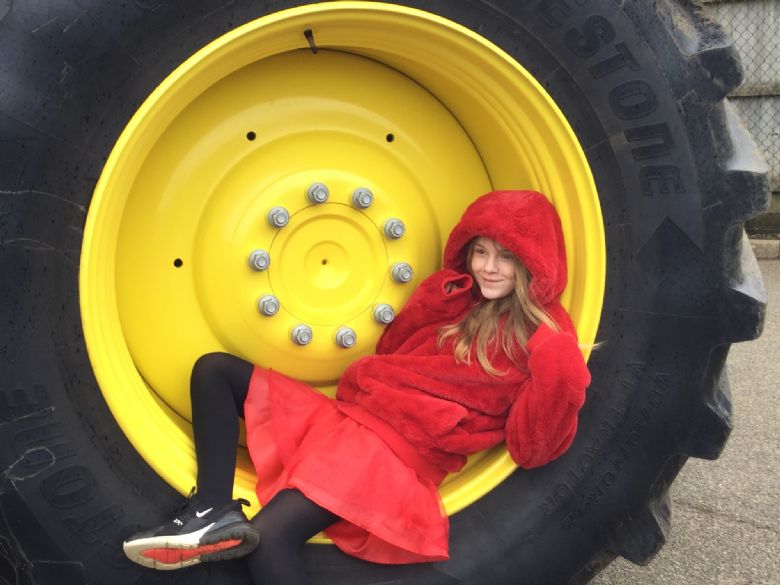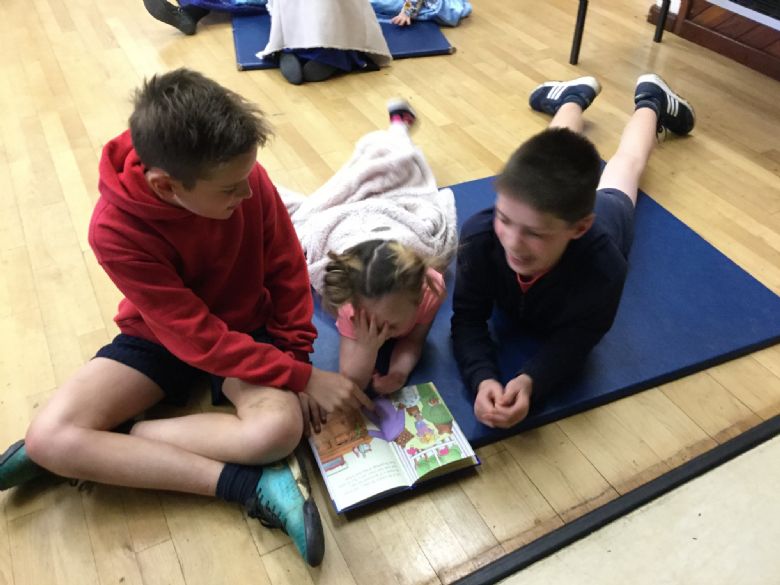 Our Star this week is...Daisy! Amazing writing; I've been waiting a long time for this one!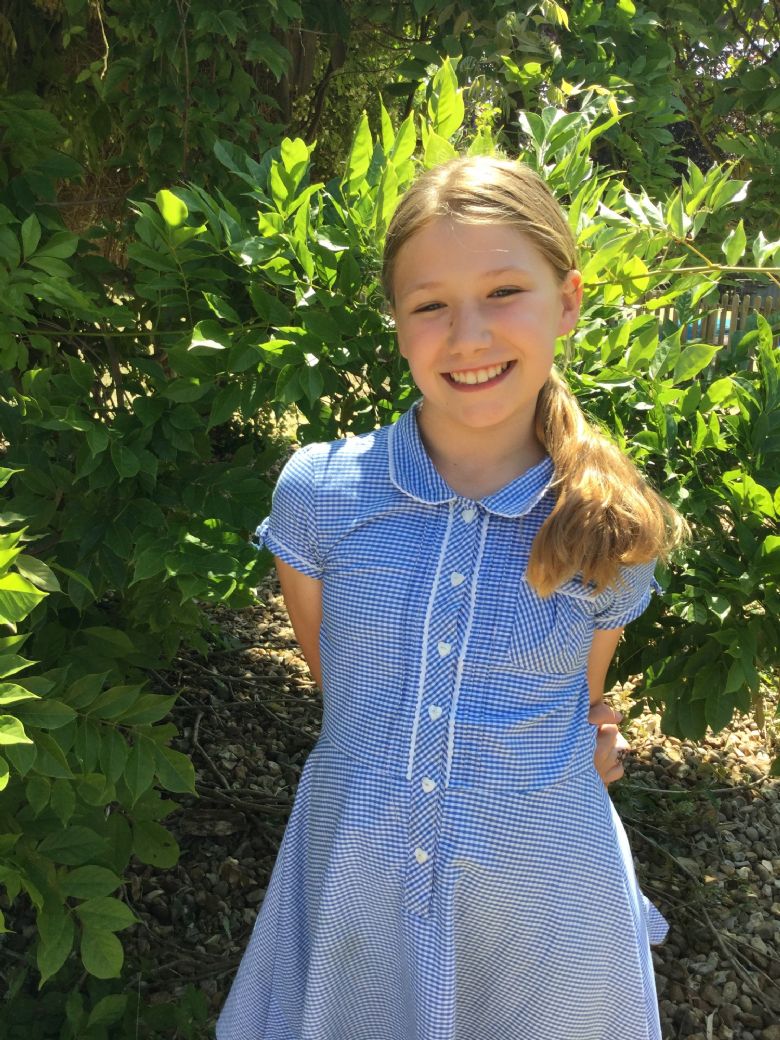 Jonathan Broom-Edwards came to visit to talk about mindfulness.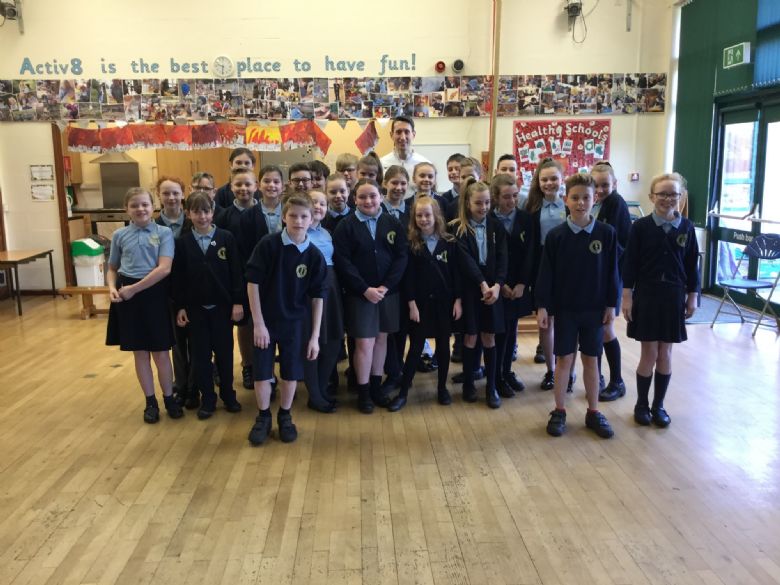 Another busy week; we are getting ready for SATs now which aren't too far away! We have written a recount as an air raid warden and have started a piece on 'Blackface'. We have re-visited place value and multiplying/dividing by 10, 100 and 1000 and co-ordinates in Maths Workshop. Some of us have been enumerating possibilities of combinations using algebra too. We welcomed Inspire + and ambassadors from Corby Glen to launch the Legacy Challenge. Today (Friday) a few children 'entertained' the class to celebrate 'Comic Relief'. The police came in to work with us on stereotyping and gender on Thursday.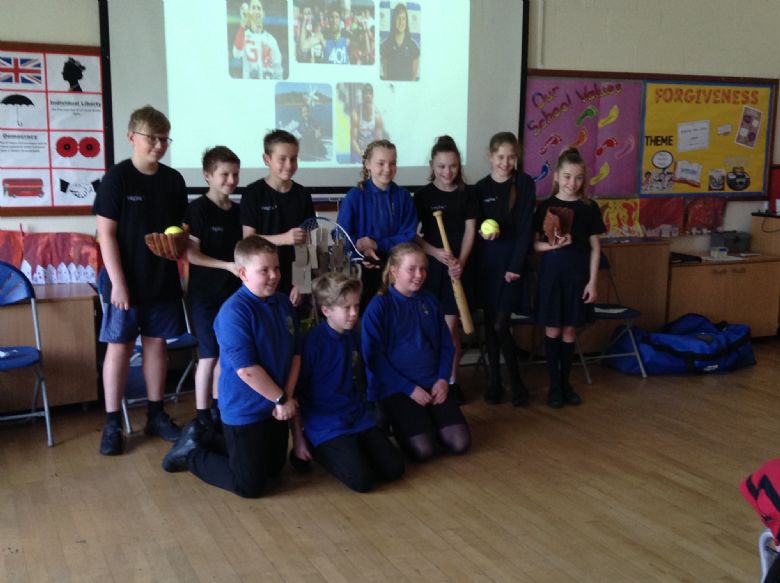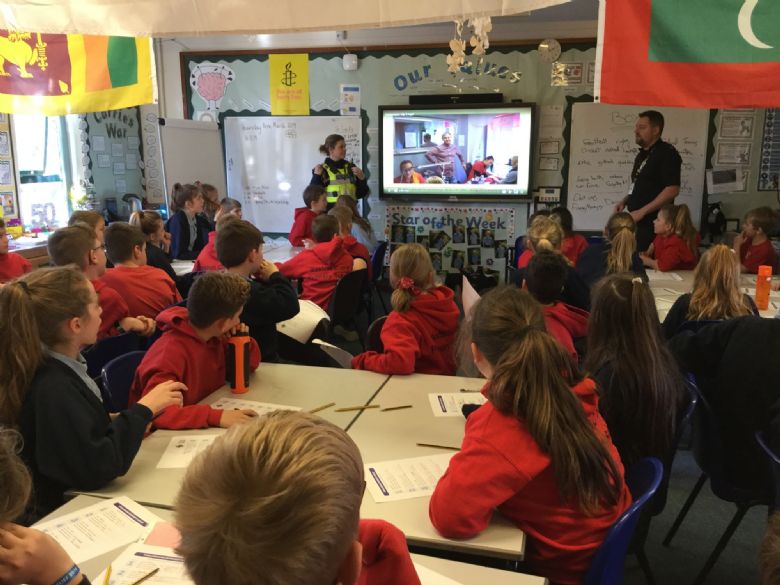 Two stars this week...Mollie for all of her hard work in Guided Reading and Maths and Harriet who is a constant hard worker throughout the day, every day!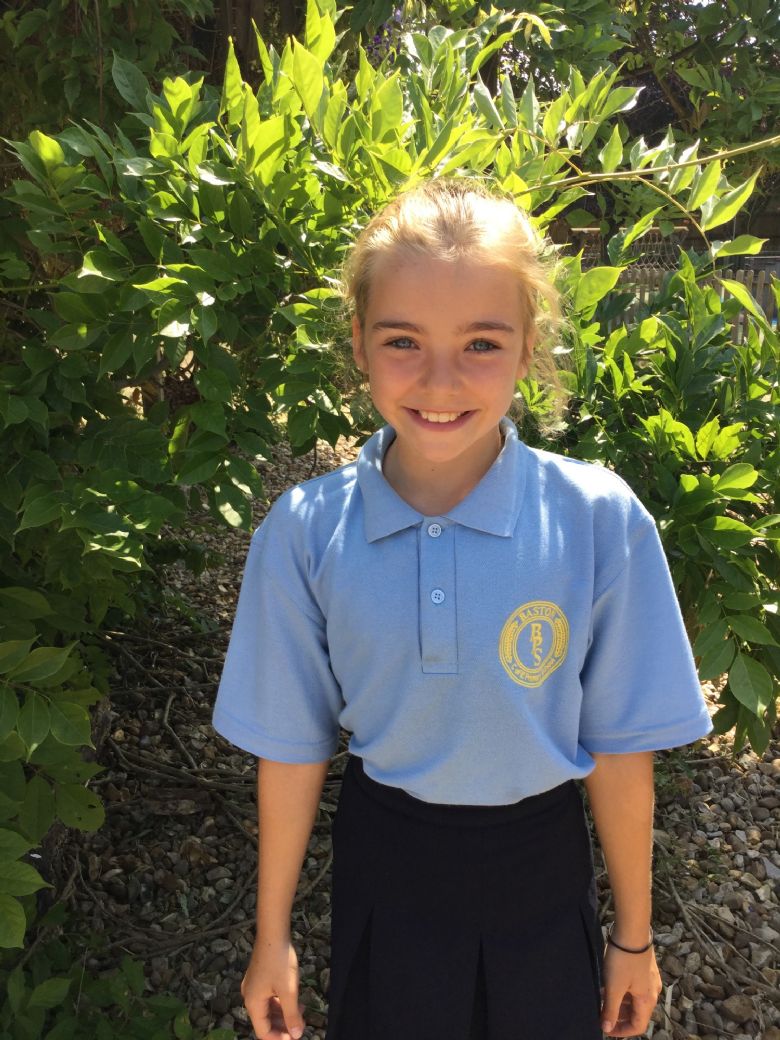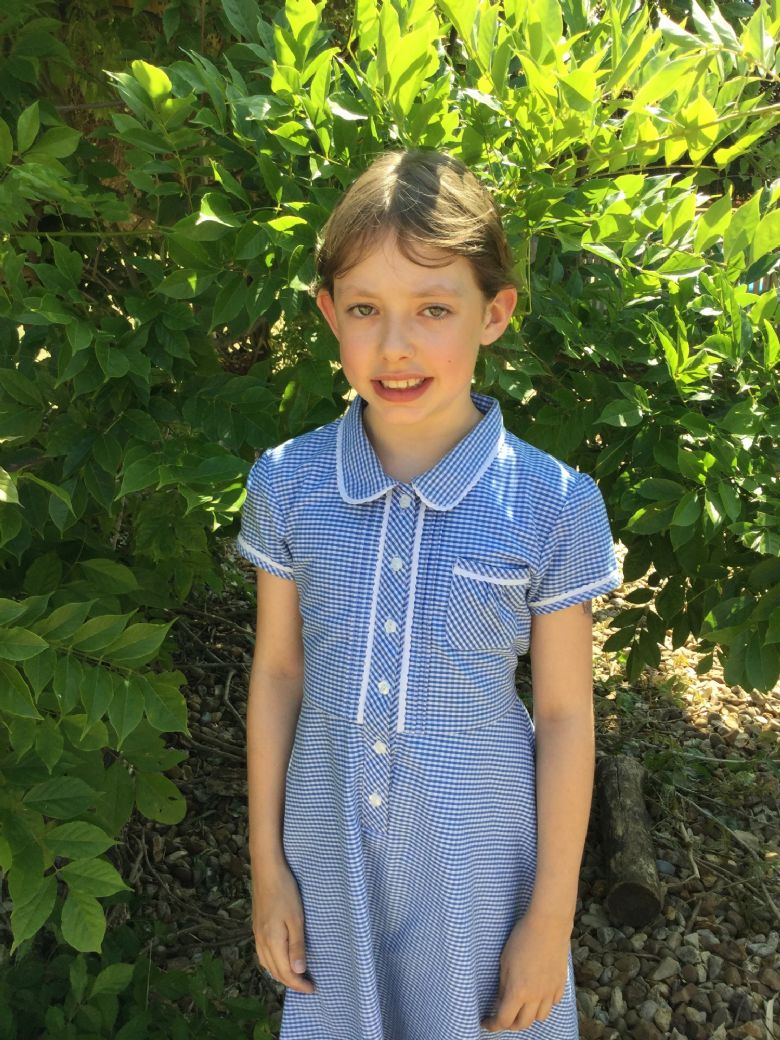 This week we have been looking at reasoning problems in maths (some of us have re-visited volume), continued with 'Blackface' in English and have started to write about the D-Day landings in Normandy as a narrative after watching 'Beyond the Lines' and learning about the historical facts. We had a maths treasure hunt and used the bow saws in Forest School. Following the launch of the Legacy Tour we have started our 26 mile challenge.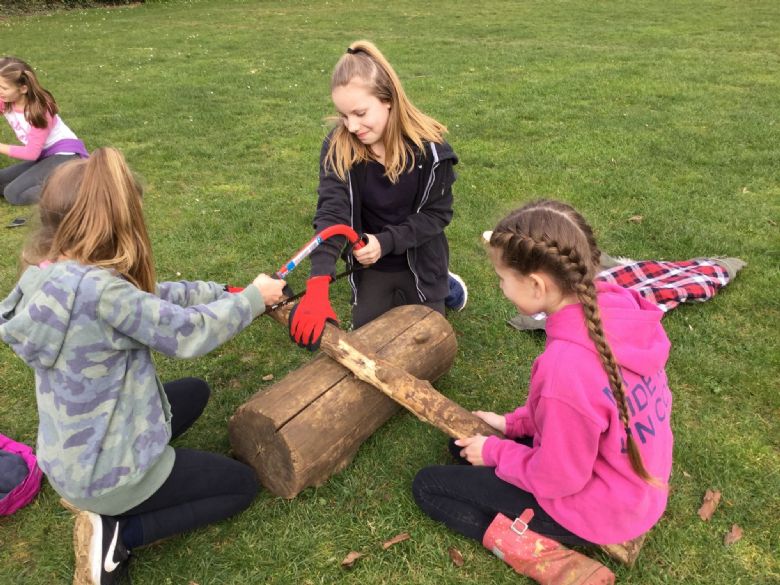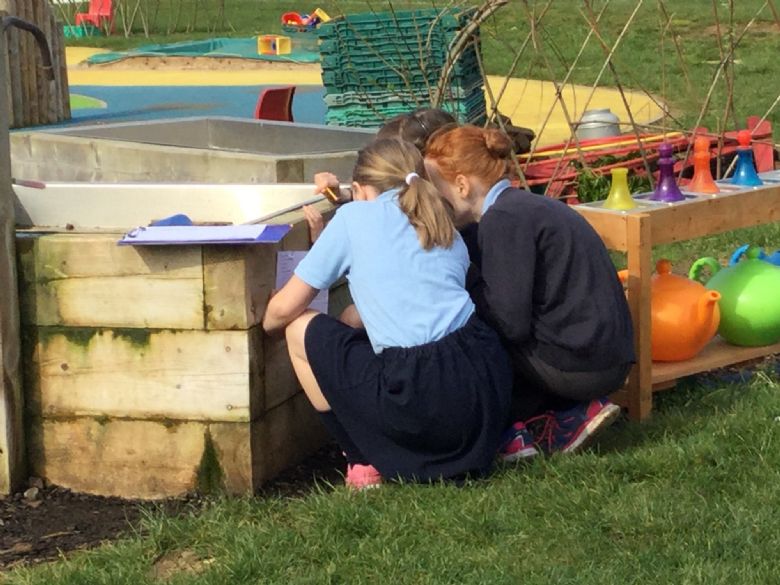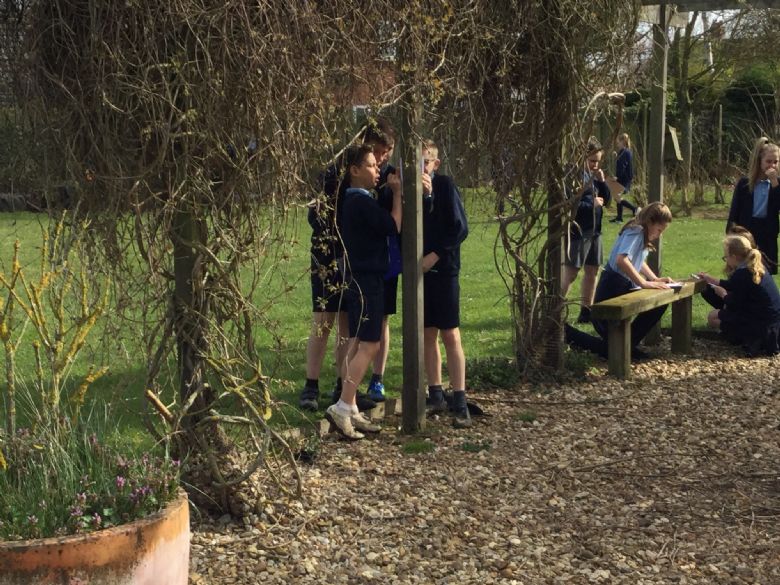 Our Star this week is Sam B for always looking out for others and following our school values all of the time!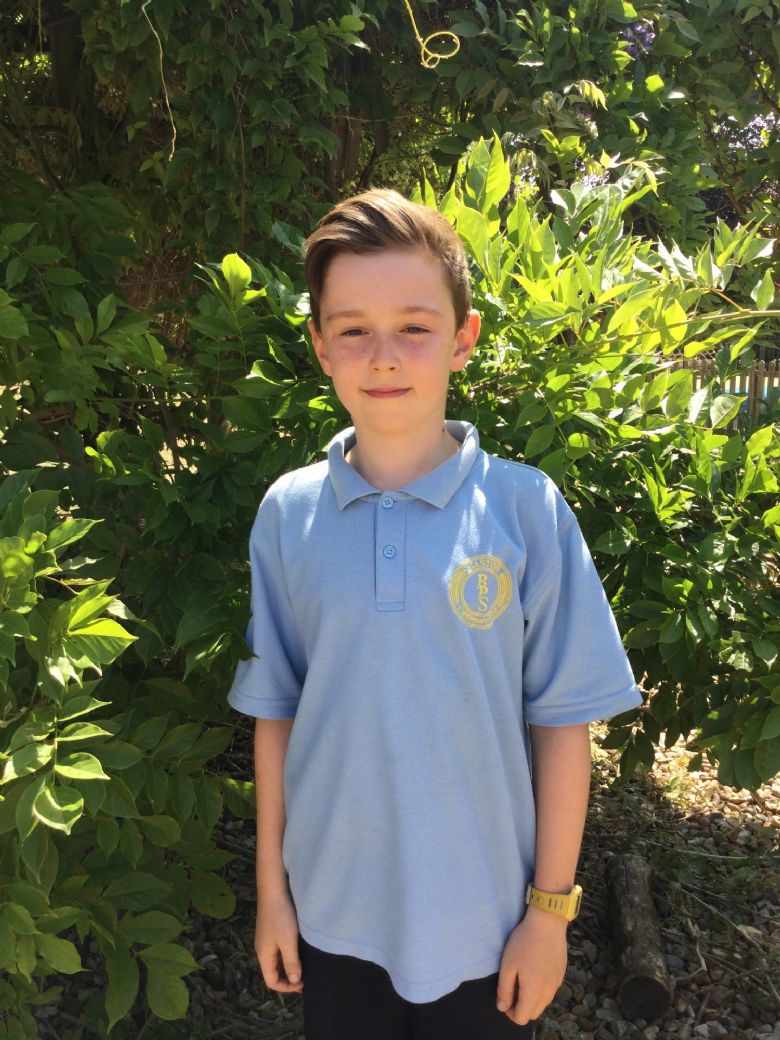 We also had a second 'spontaneous' star...Louis. This week Louis has shown a great deal of maturity when dealing with sensitive situations and has contributed well in class activities too.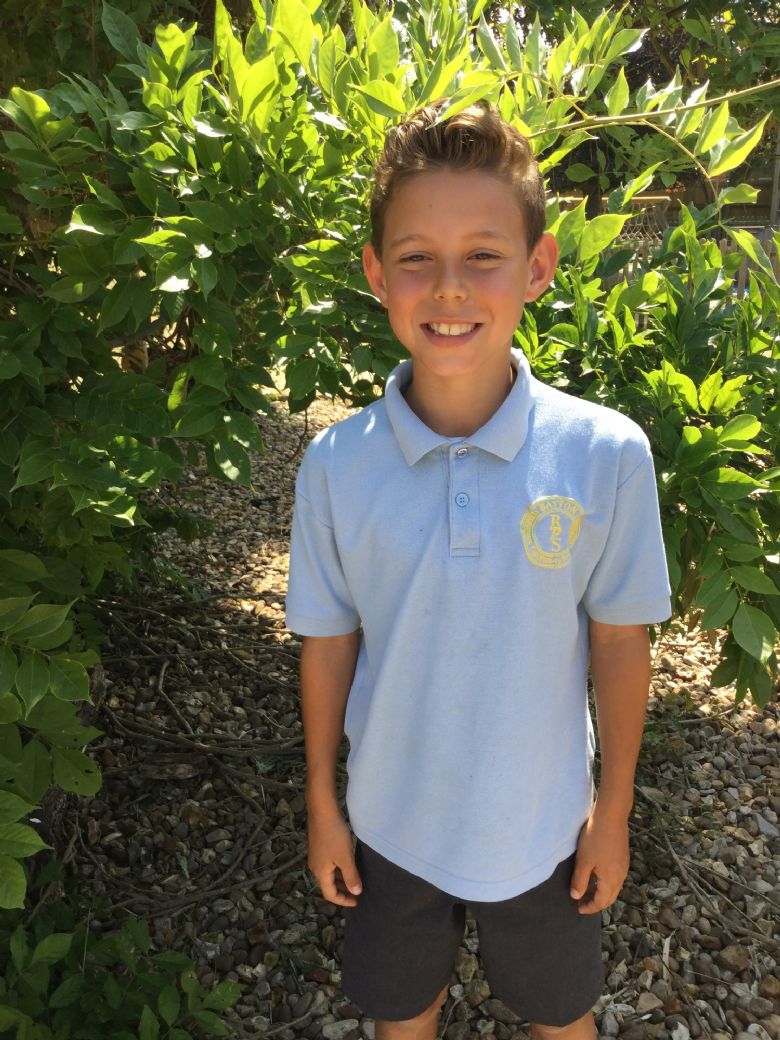 This week has been 'Challenge Week' so we have been working extremely hard! We also finished our wood cookies off in Forest School; attended a cooking workshop with Darren from Roots to Food; started preparing for our end of year 'Staff v Y6' rounders challenge and have continued to run a mile a day. Two stars again, both stars are constant hard workers, always on task and completely focused during lessons.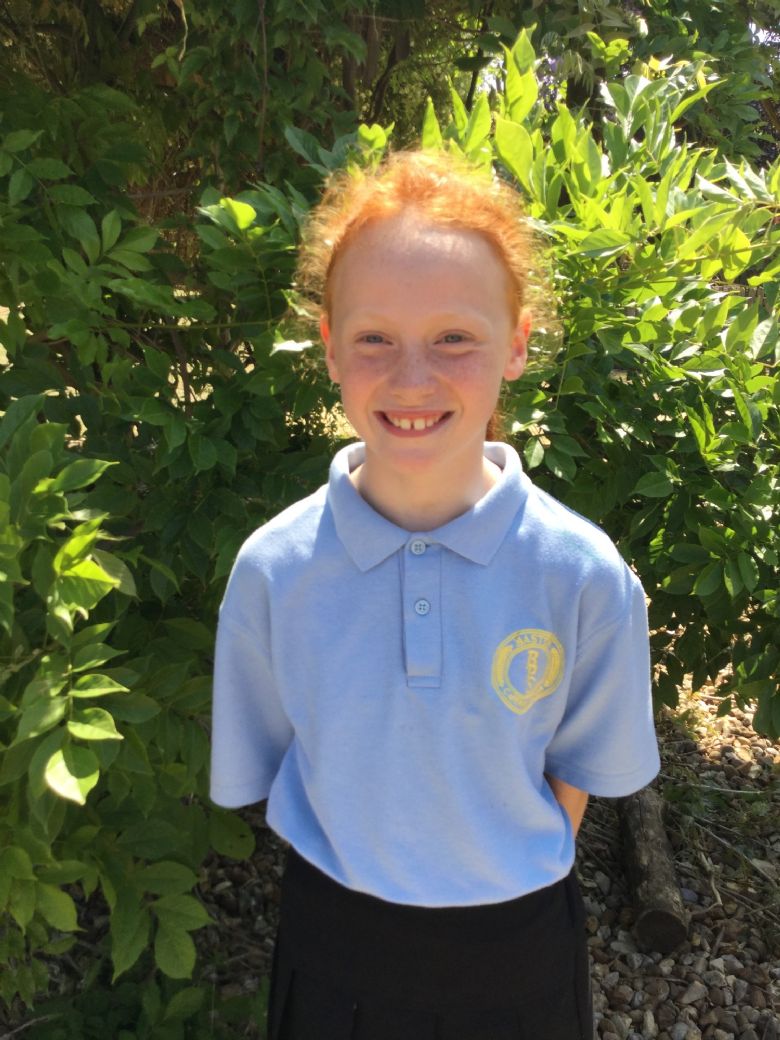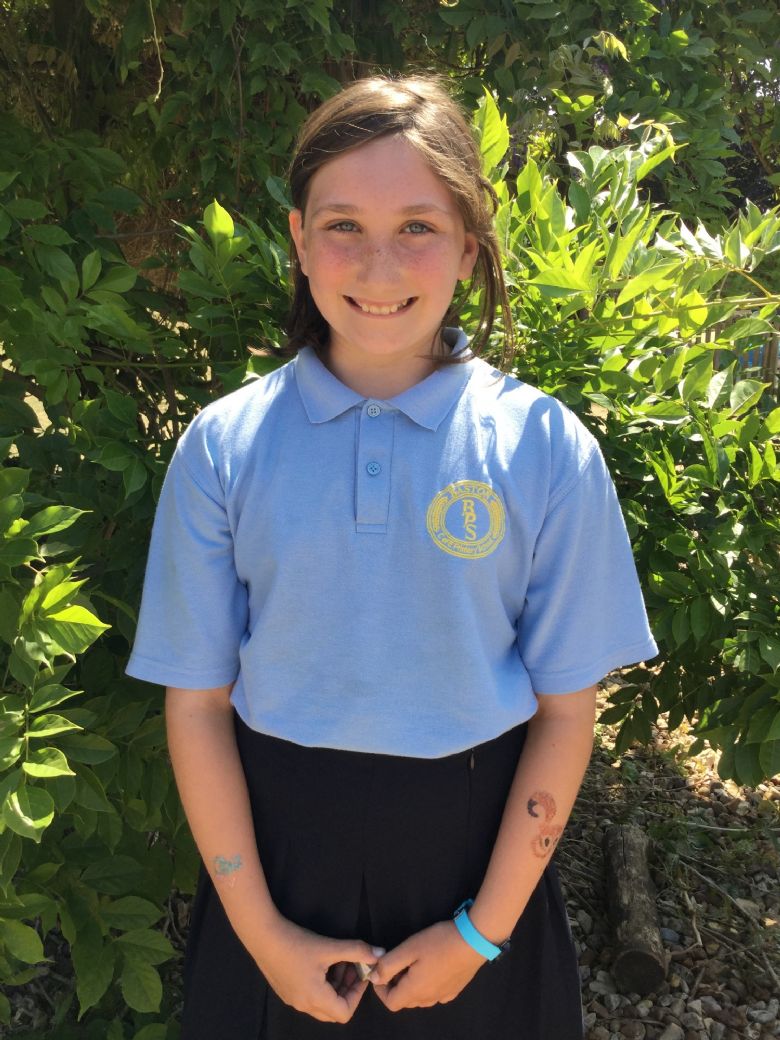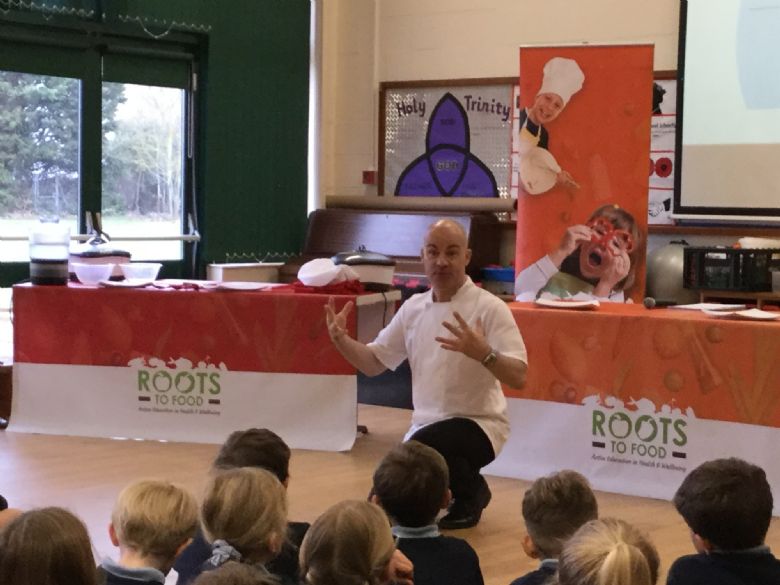 Last week of term and we have looked at Roman Numerals, Scale Factor in maths, done a little SPaG revision, read The Highwayman by Alfred Noyes, looked at psalms in RE, polished our Alice in Wonderland dance and had a few breaths in between! Hopefully we'll finish Carrie's War by the end of the week!
Last of term included our Easter Service at church, a game of rounders and an assembly led by Sarah Outen. Our star this week is Imani who has made great progress this year; she also won the POSH football draw and got a 100% attendance certificate!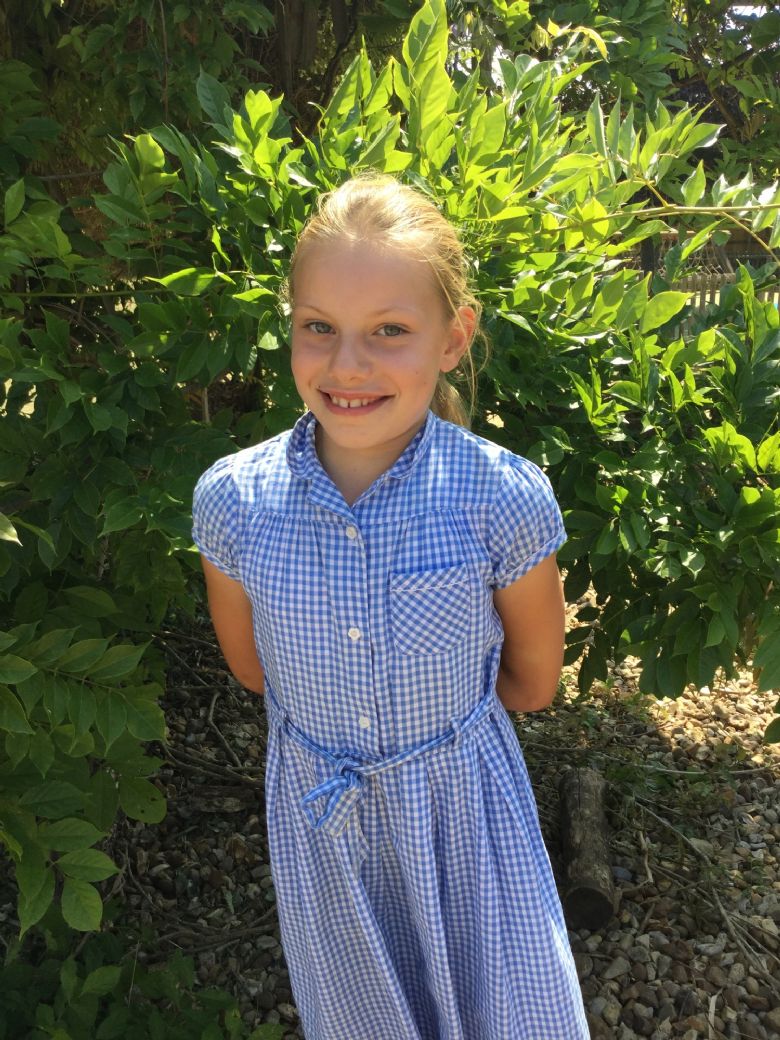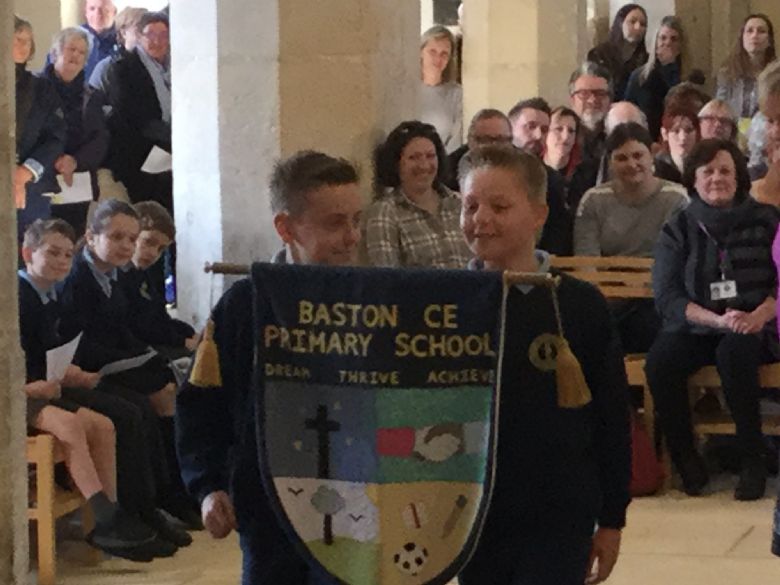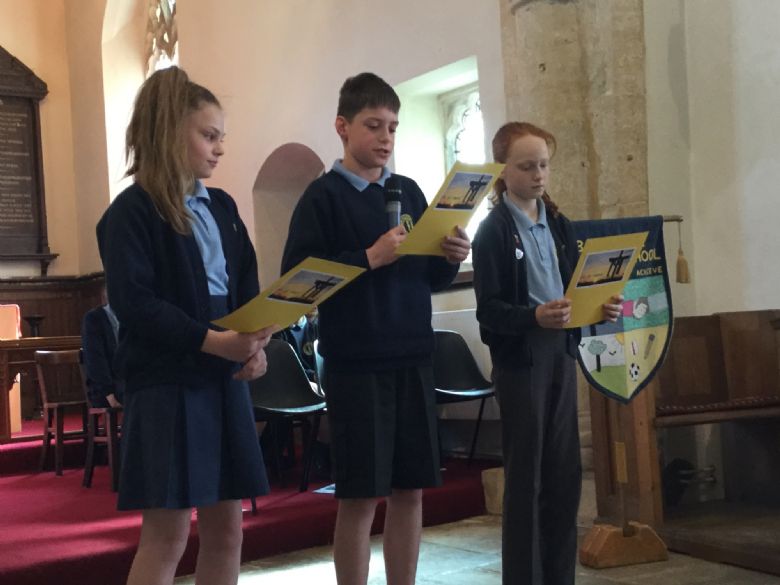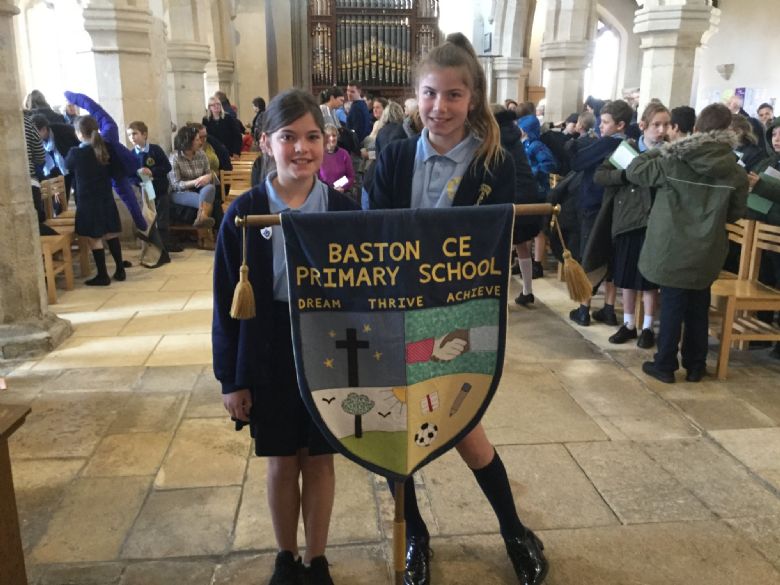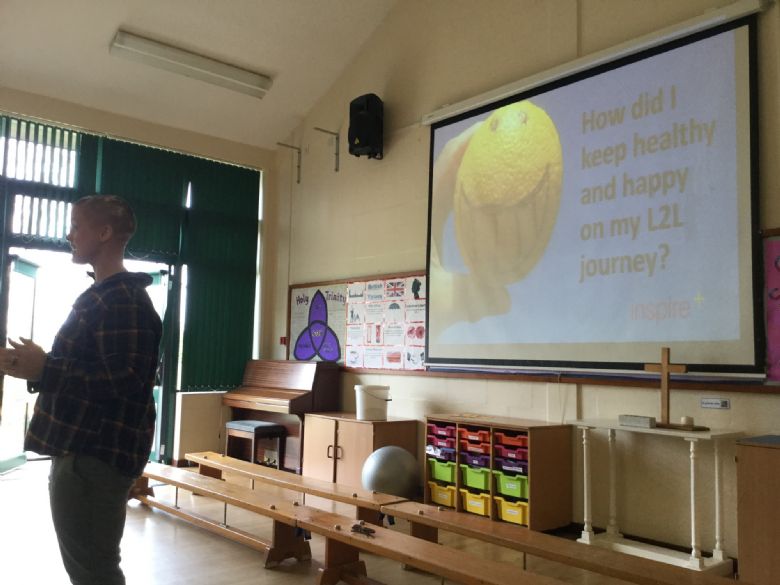 Three mornings of Easter School - thank you to all that came and did SATs revision (and enjoyed doughnuts and fruit!).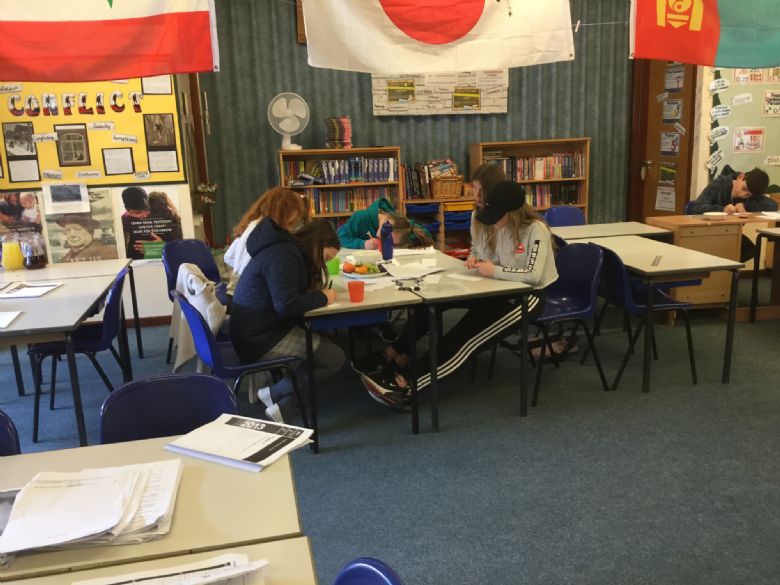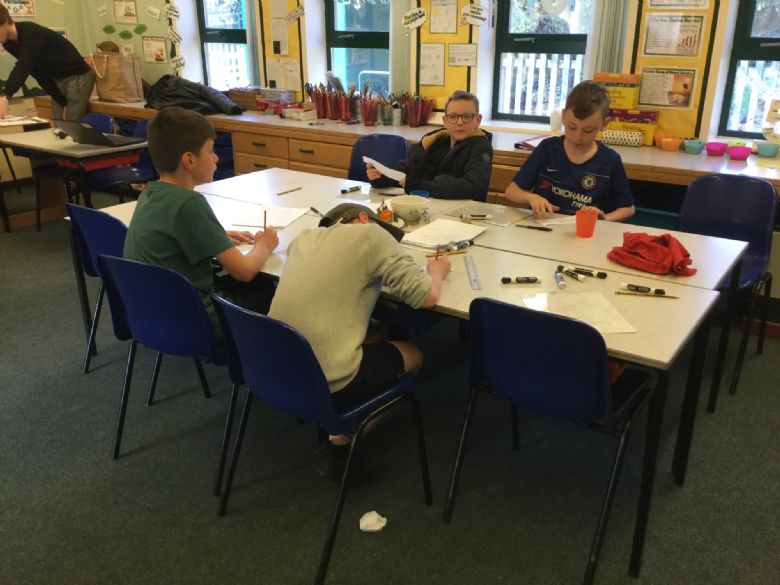 Back to school and it's only 3 weeks to SATs! We are getting our heads down and revising for the forthcoming tests, but we are also continuing with RE, PE, Science! We have completed Carrie's War and have started our new class reader 'Fireweed'. Our Boys football team played four matches at DSJ on Thursday after school and came third overall - fine performances by all involved and great support from parents.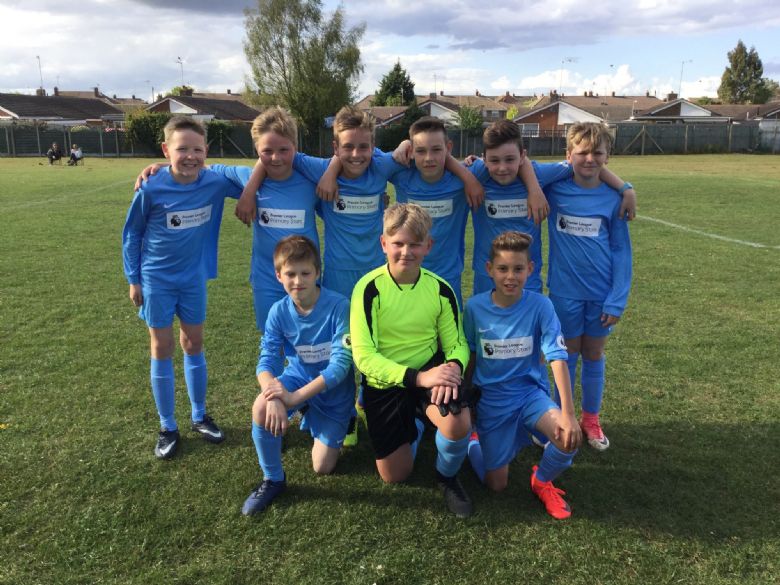 Two stars again this week...brilliant attitude to their work, especially in Reading with Mrs Mills, great work at Easter School and getting reading for their SATs in a few weeks time - Sam E and Imogen B :)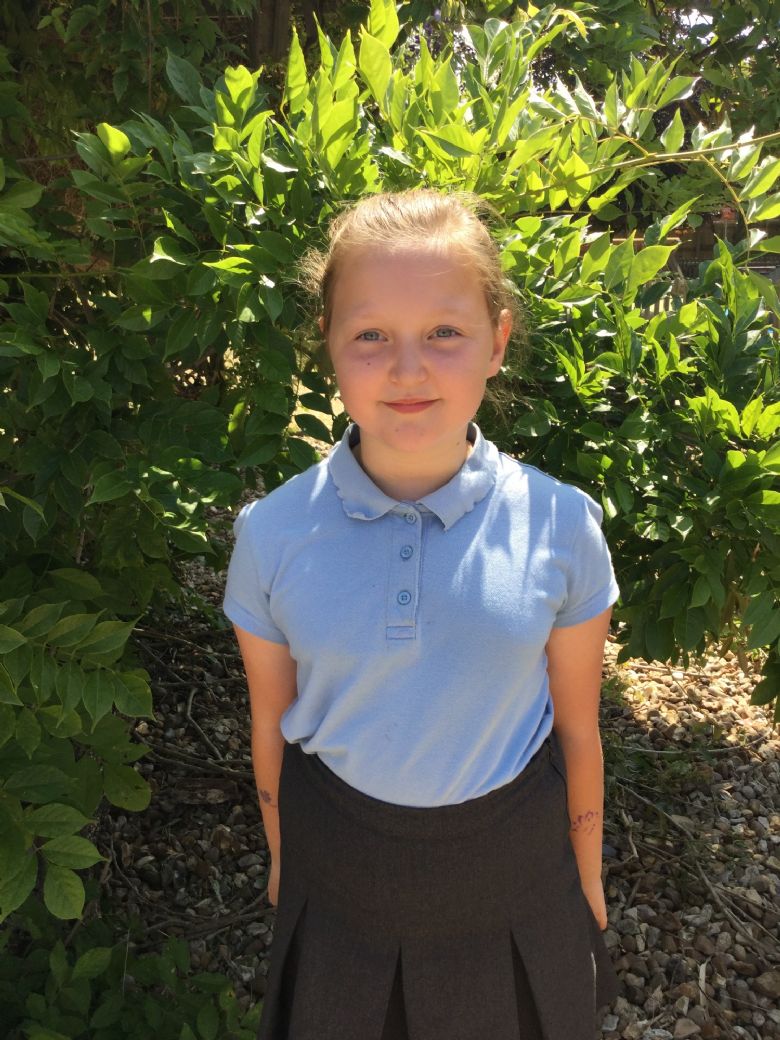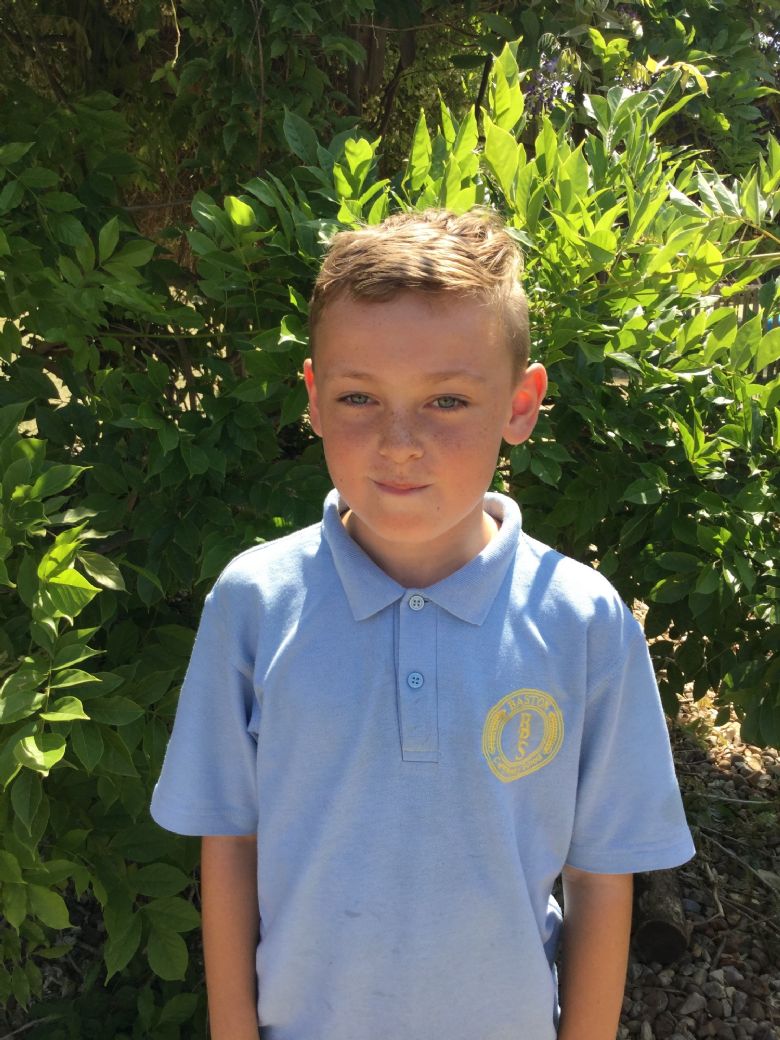 SATs practice for most of the week, music concert for 9 of our class (all photos on music concert tab), a girls' football tournament (which we won!), rounders, benchball and team building in Forest School.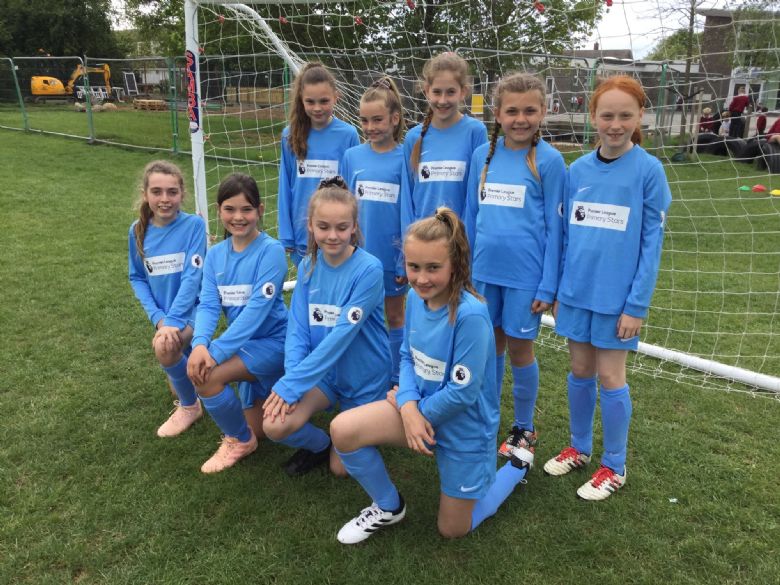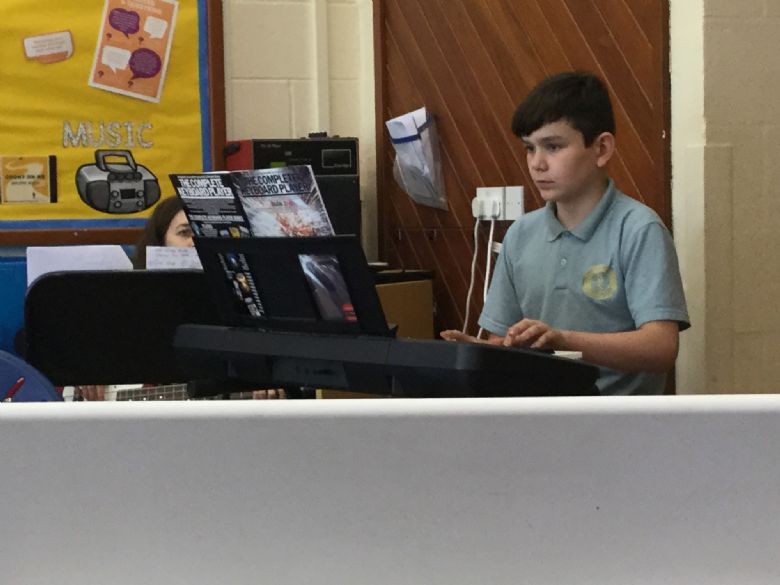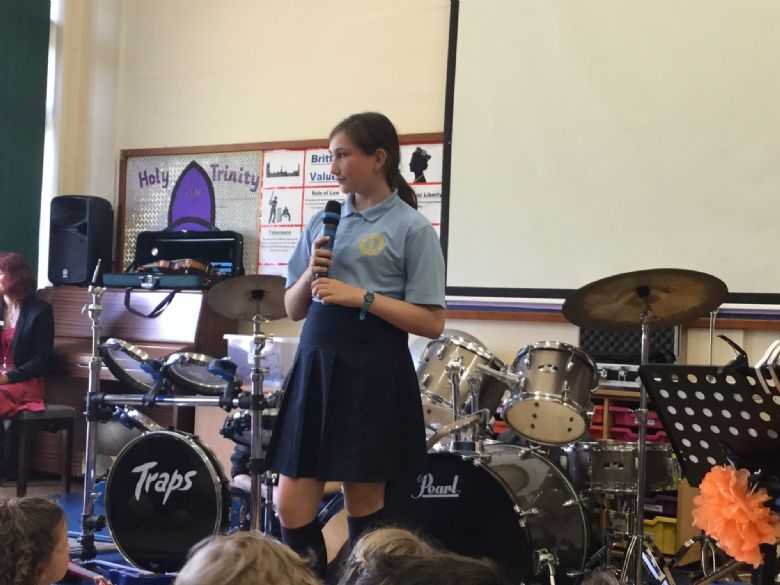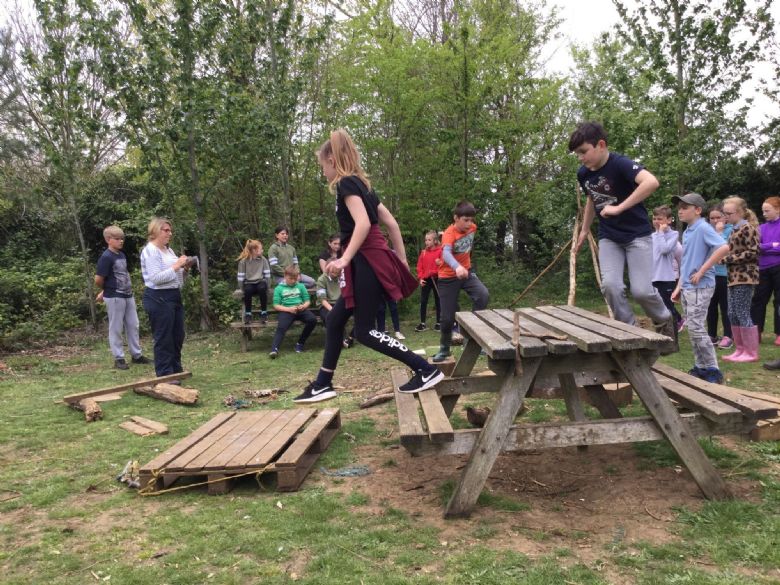 An 'all round always' star this week...Emily who performs well across all aspects of school life with great humility. School Value certificates for all of the football team too from Mrs Townsend!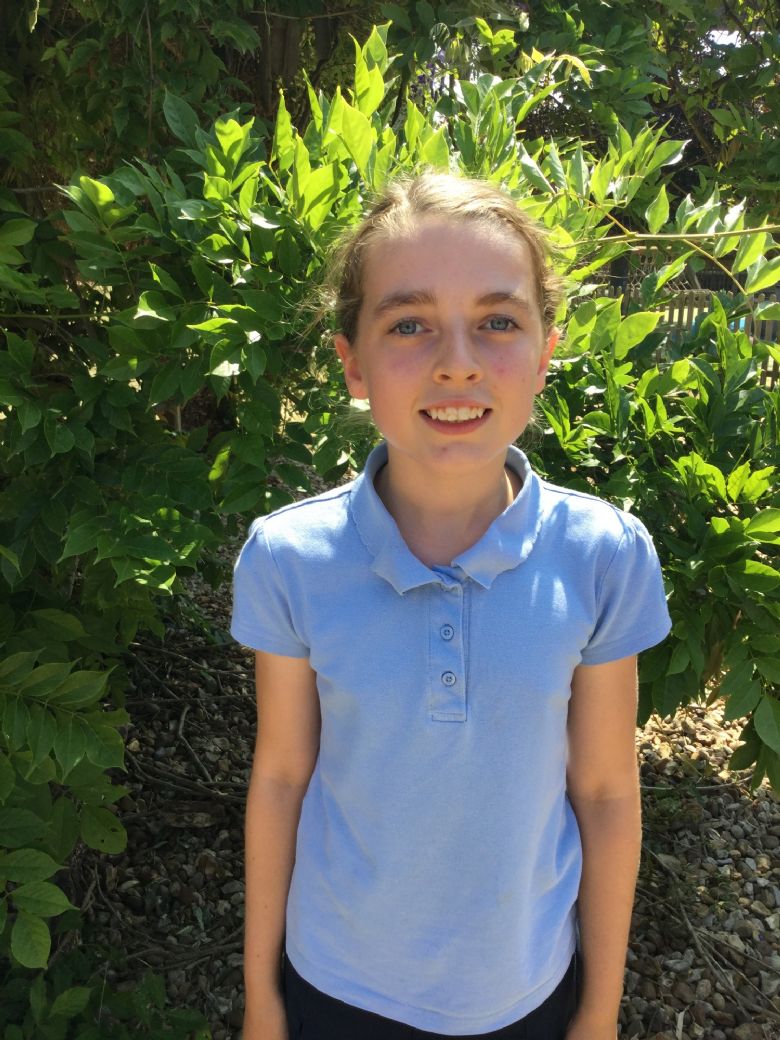 We have been working hard to prepare for SATs next week. We got drenched in our Forest School lesson, but still enjoyed ourselves! Bourne Academy came in to visit the pupils who will be going there in September and in music we have all chosen a song to sing in a group in a recording studio at school next week :)
Our star this week is Evelyn who has worked extremely hard this week in preparing for SATs next week. She has had a great attitude towards all of her learning, keep it up!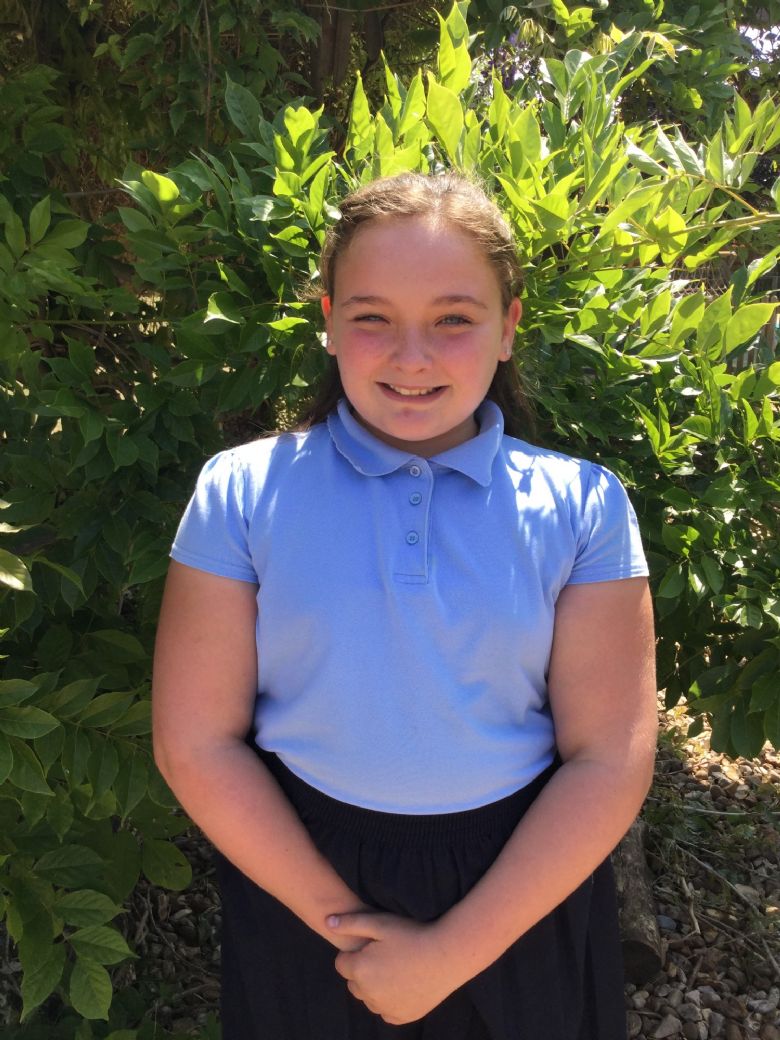 Busy week as it's SATs. Everyone has arrived for breakfast at 8am; we've been calm and collected and had fun in the afternoons. Football, Manga Art, music quiz, water fight...tomorrow it's maggot art ad filming our 'Alice' dance after the last paper of course!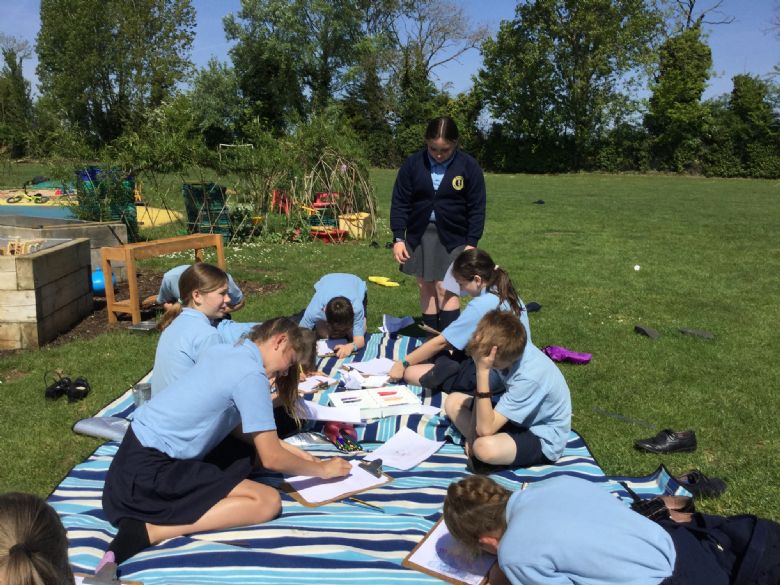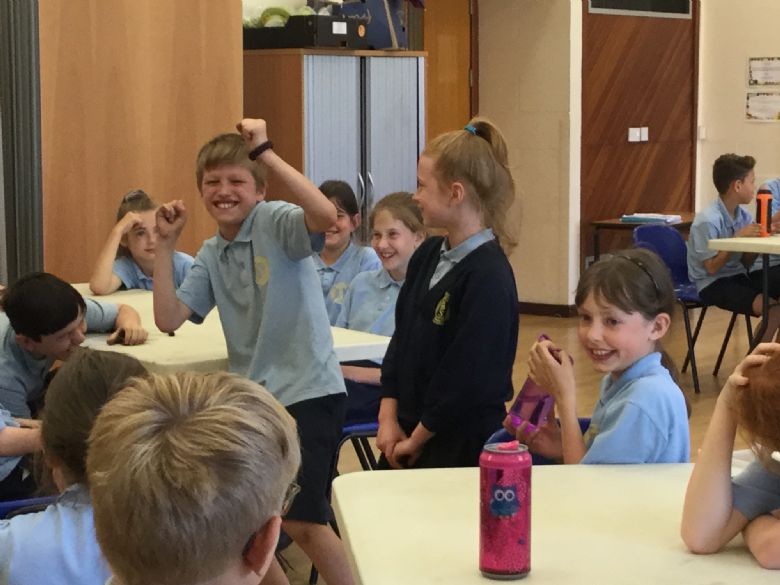 All photos under the tab labelled SATs...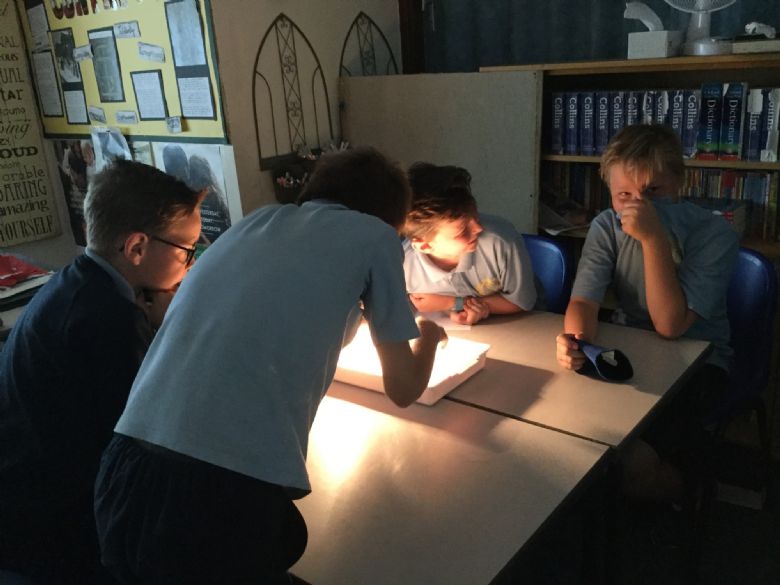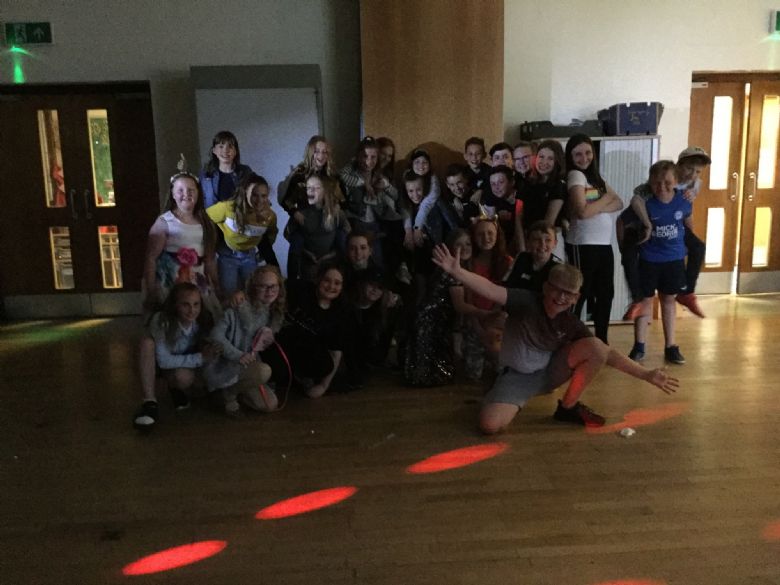 Friday- Dance off, the boys won, hands down! Ice Creams and a trip to the park.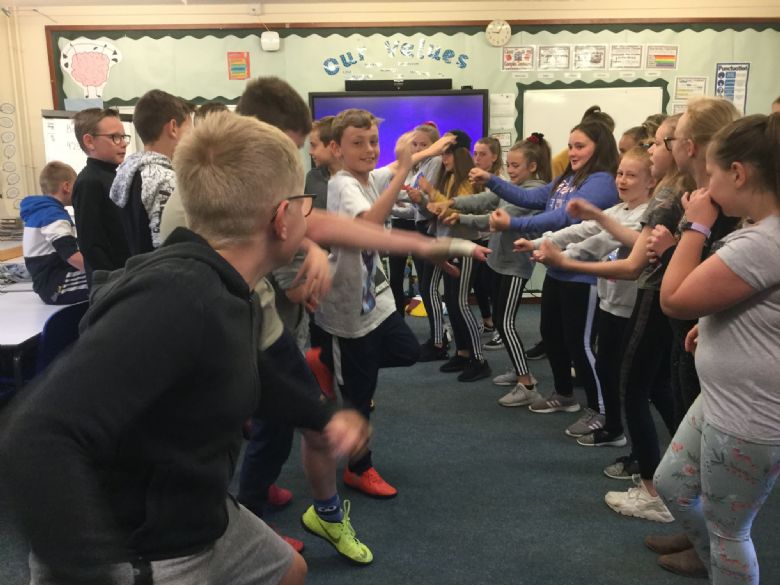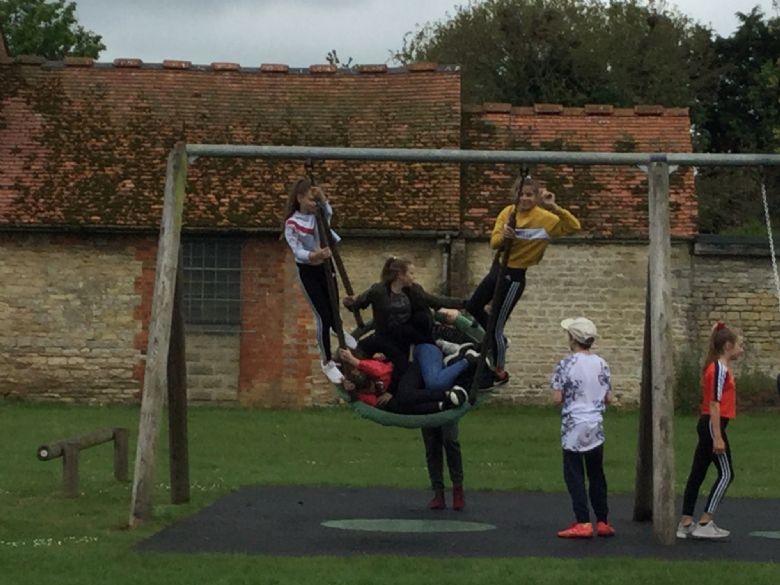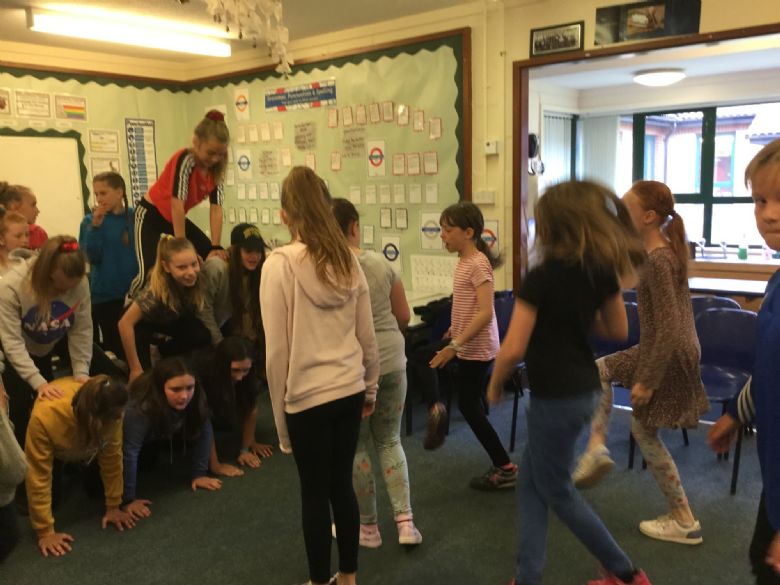 Brilliant costumes for our 'Alice' dance courtesy of Mrs Thorp! The dance file is too big to load.
Sports Week has arrived! Today (Tuesday) we all walked to school together, then had a turn on the climbing wall and moved on to having a go in the tunnelling 'cave', Big thanks to the PTA for funding such exciting activities.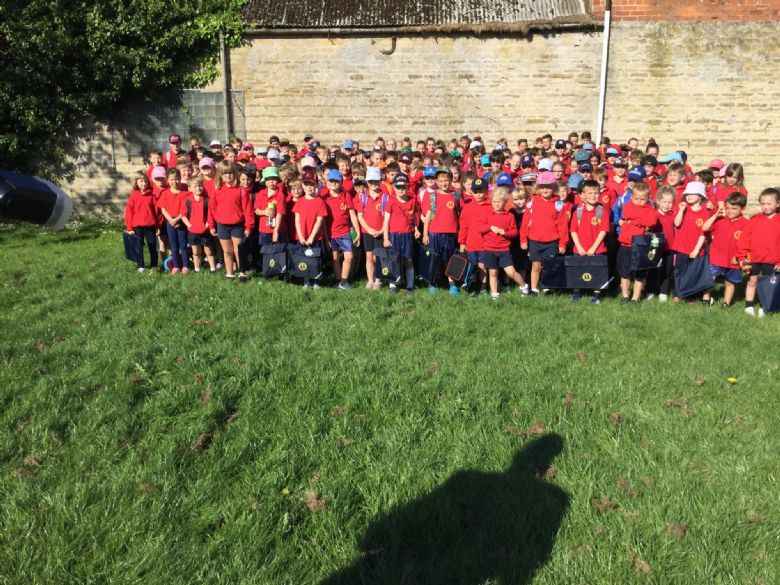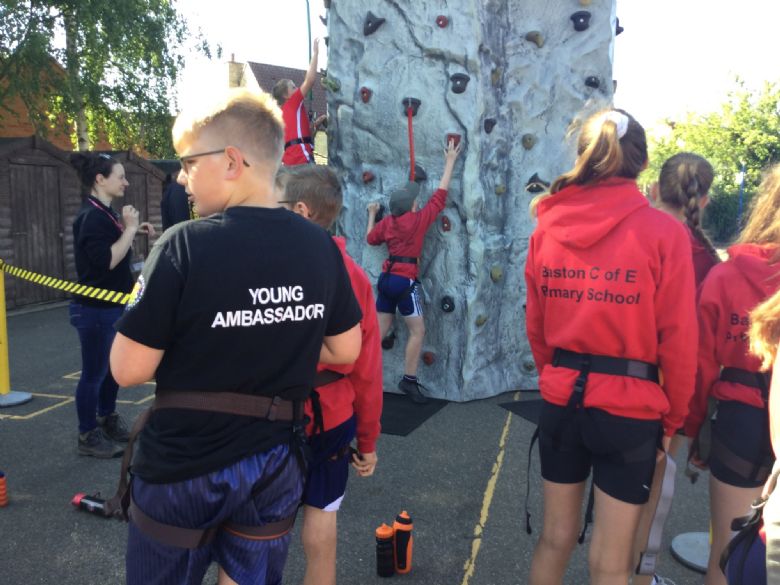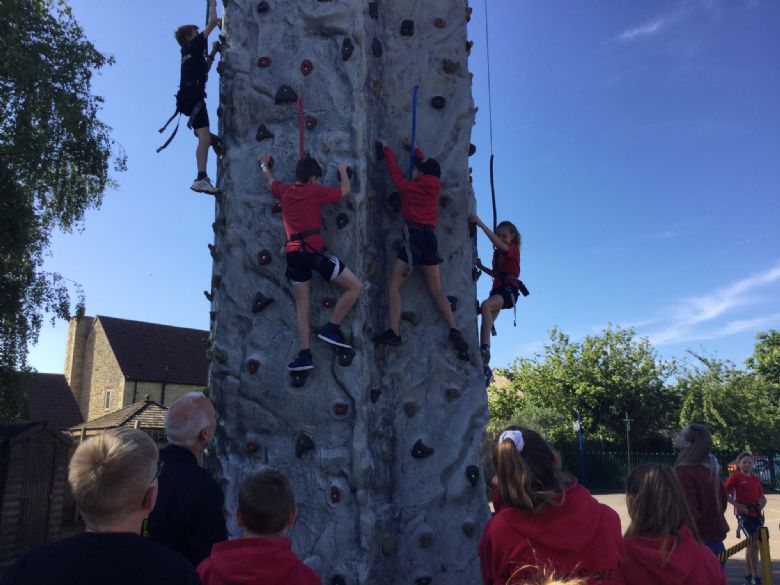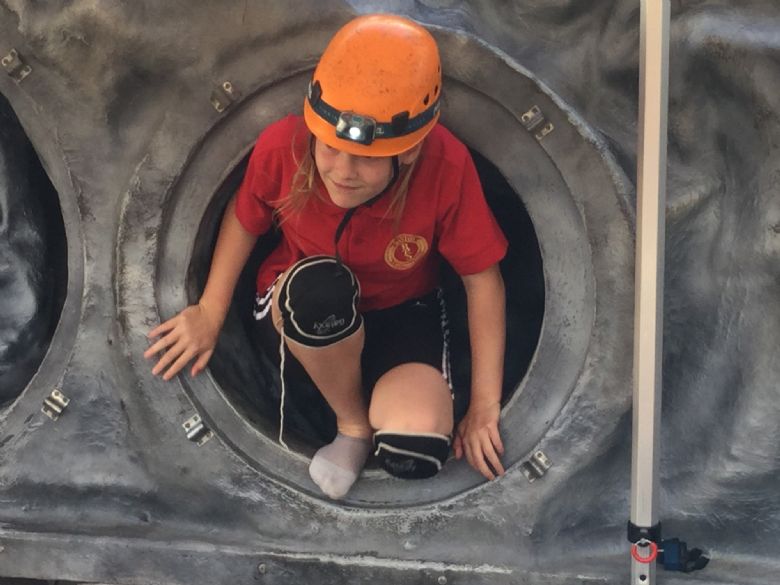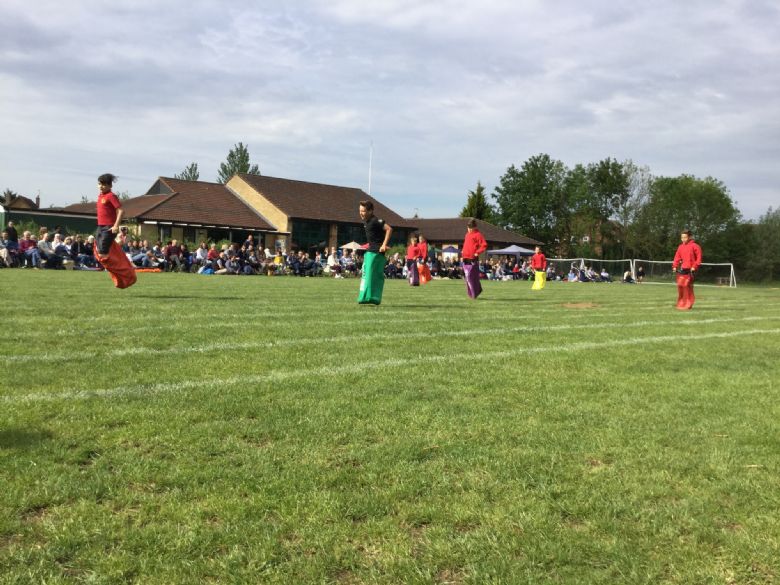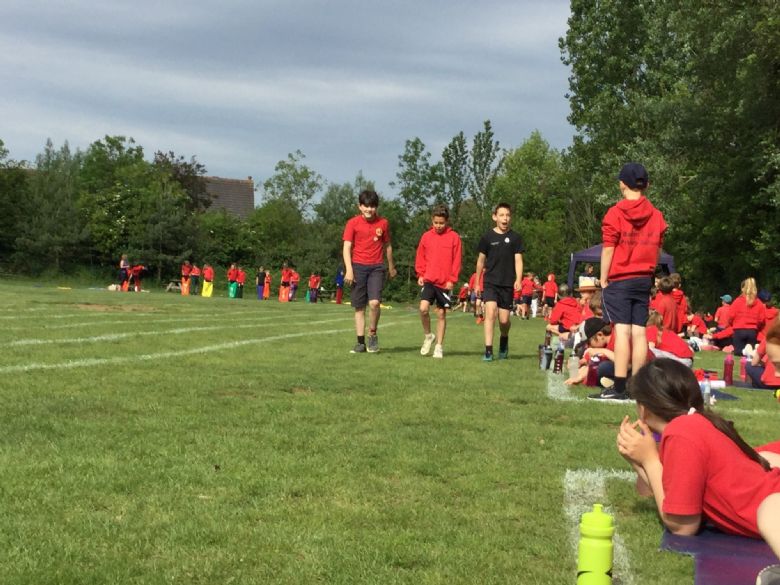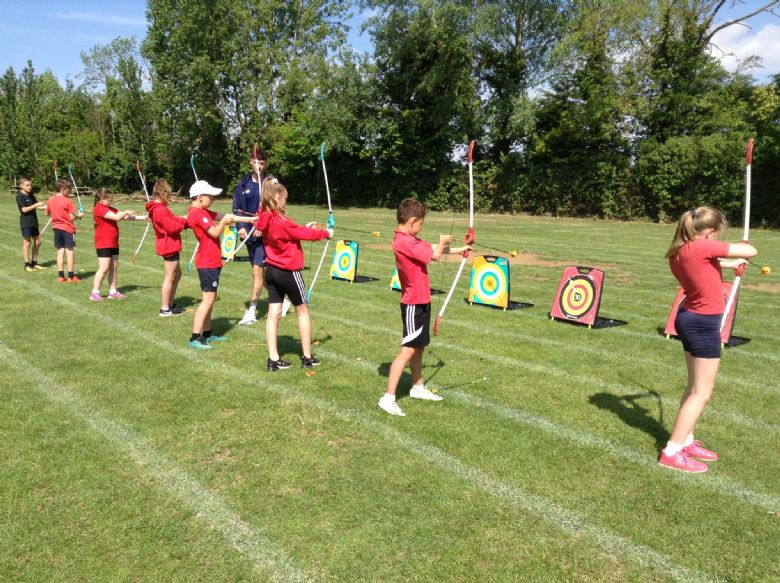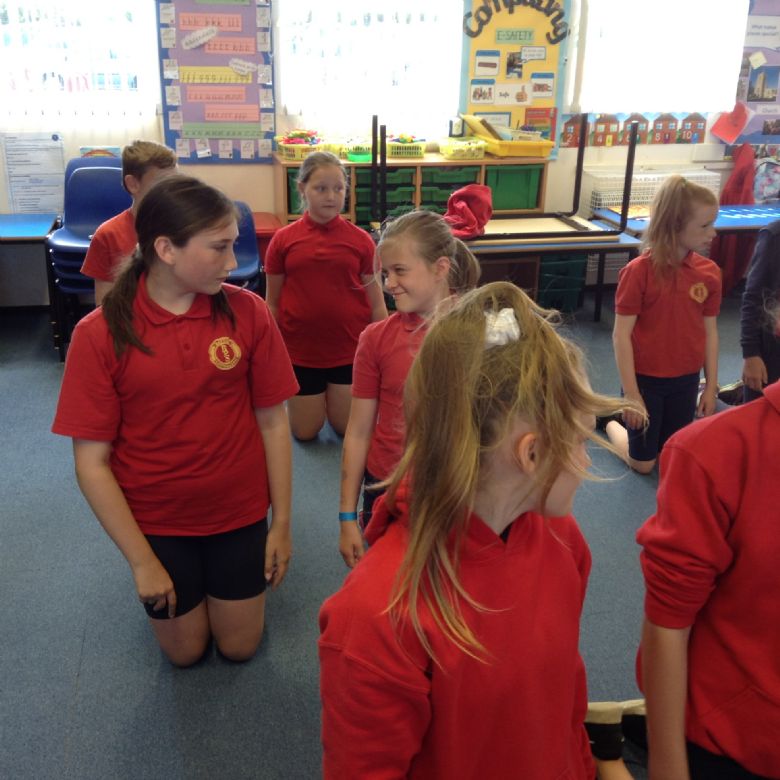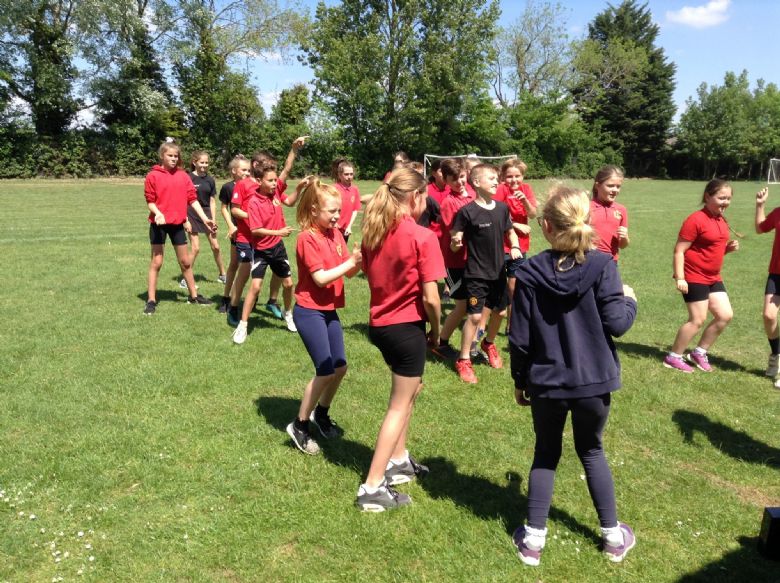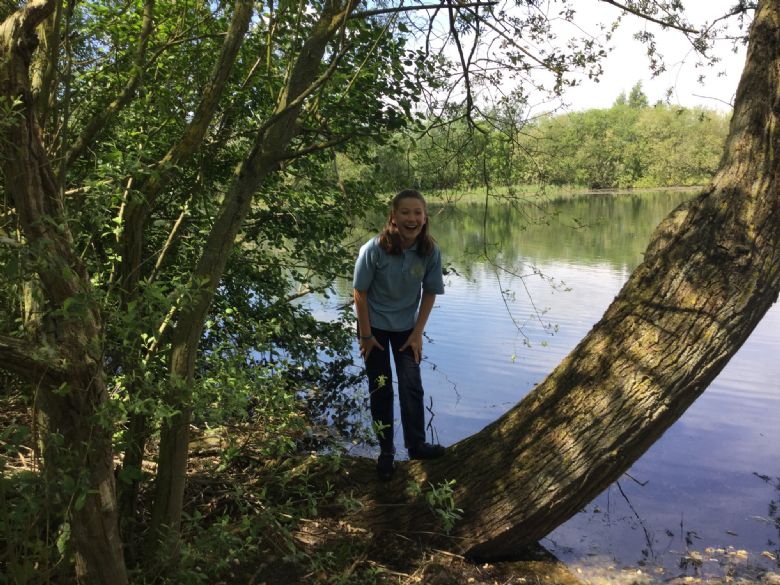 We have survived a week away from our families and home life! We have achieved great things and have represented the school well! We have conquered fears and challenges that have been put our way. I am extremely proud of all of the current Y6's. We now have a lot of writing to do and a production to perform to our parents!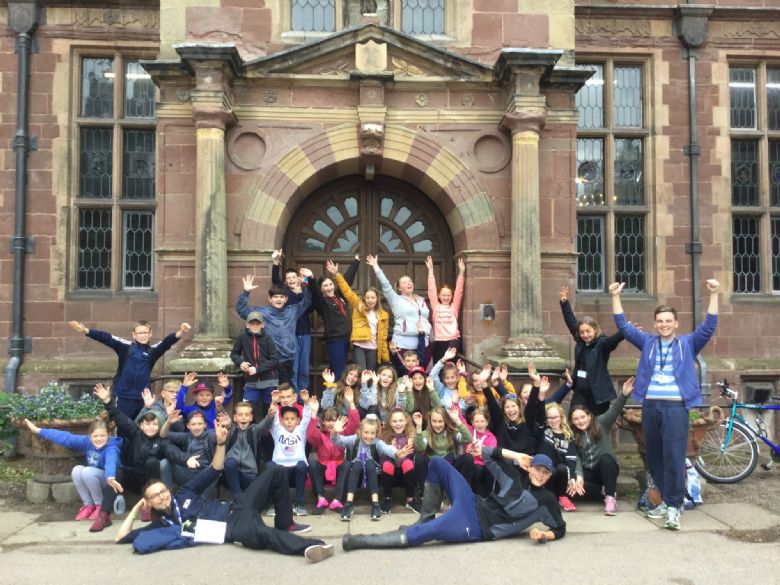 Back to normal...ish! Writing, maths, science, RE and cheerleading!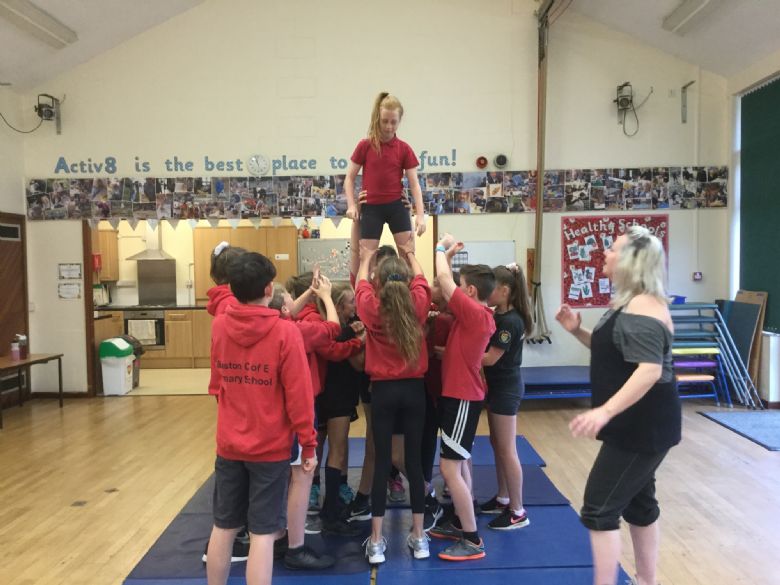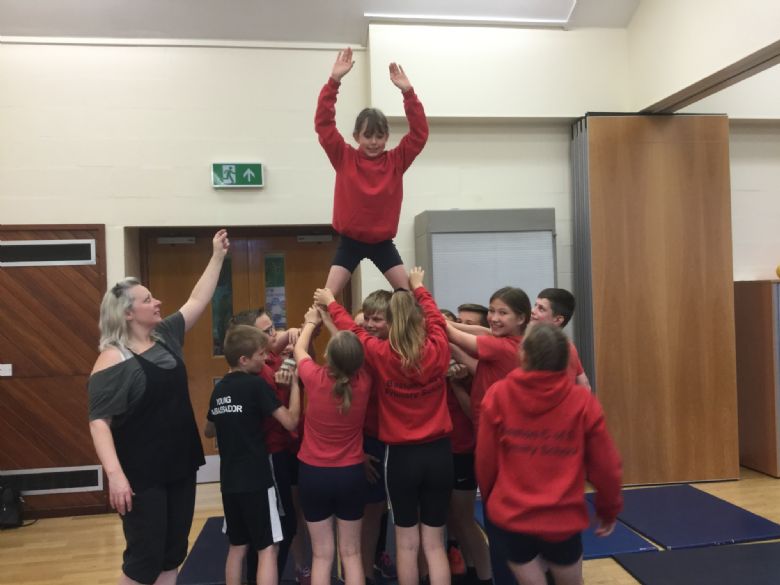 Our English has been focused on 'The Piano'

Our star this week has been described by various adults around the school as 'mature', 'enthusiastic', 'caring', 'polite', 'thankful' and I think he's one in a million!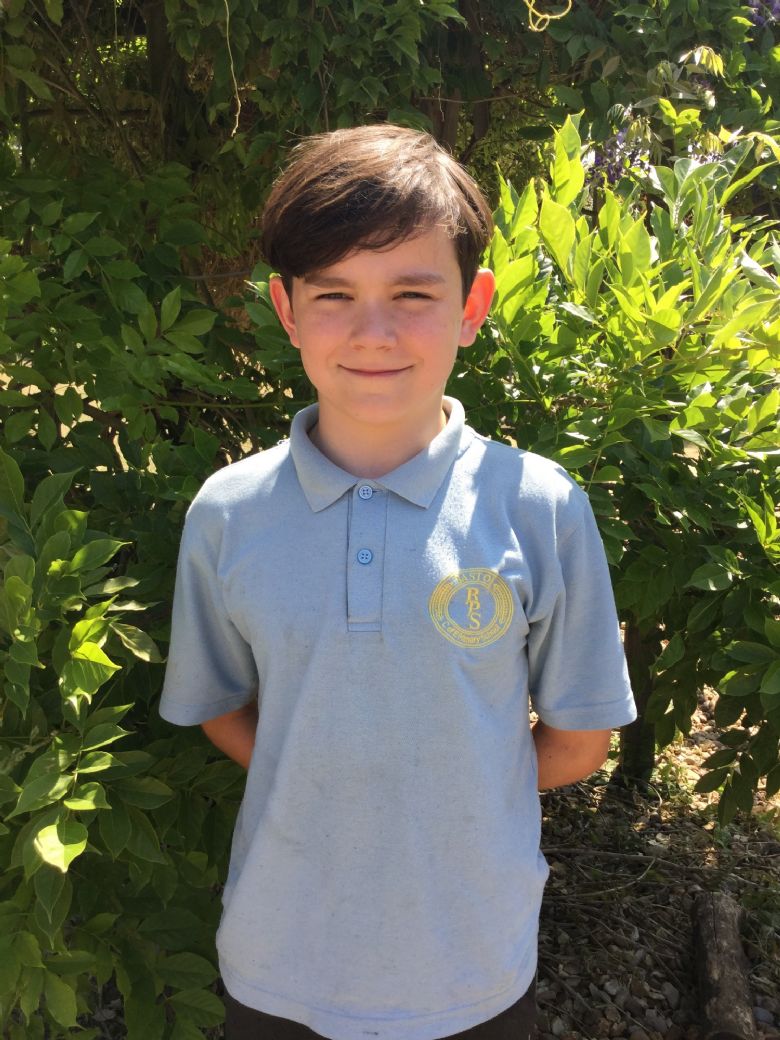 Our production 'Let Loose' is well underway and we are practising the songs and scenes regularly! Another Cheerleading session which everyone enjoys!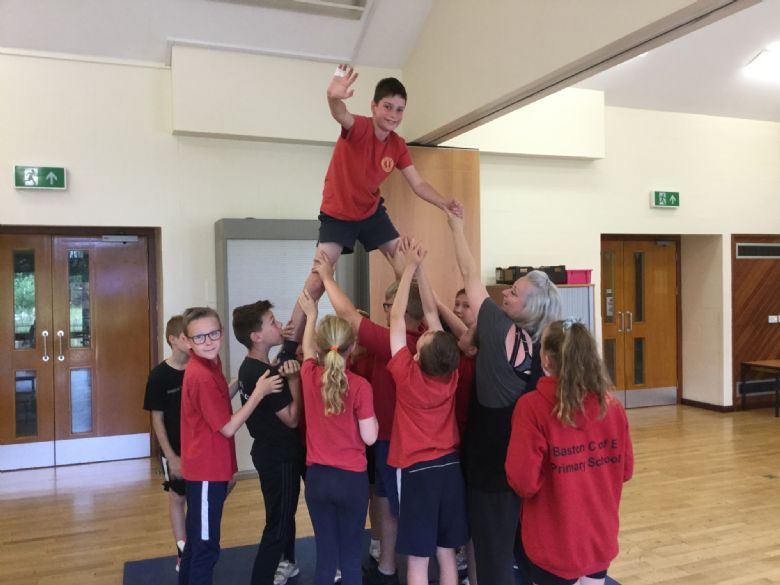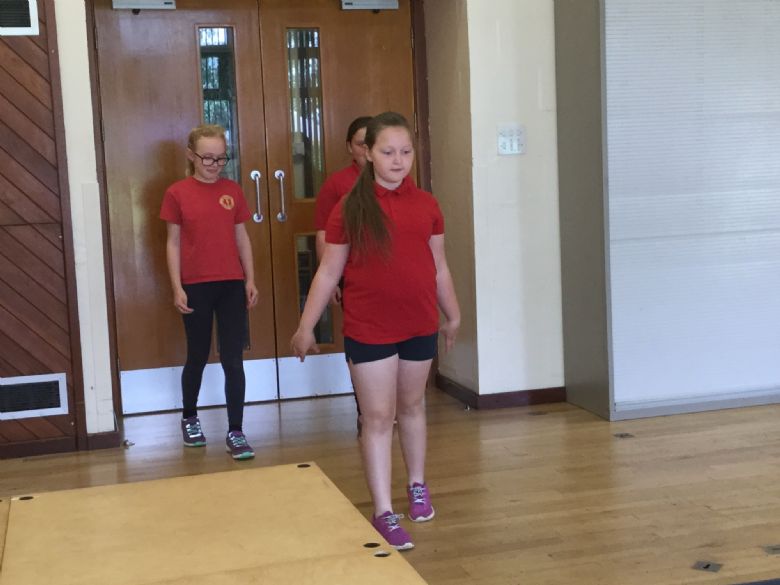 Our star this week is Jacob; he has been noticed by lots of adults for his good manners. He has shown great commitment to his learning even after SATs by attending early morning reading sessions still. He is a great friend and a huge help around the class; he is a true 'gent' and will be missed massively next year.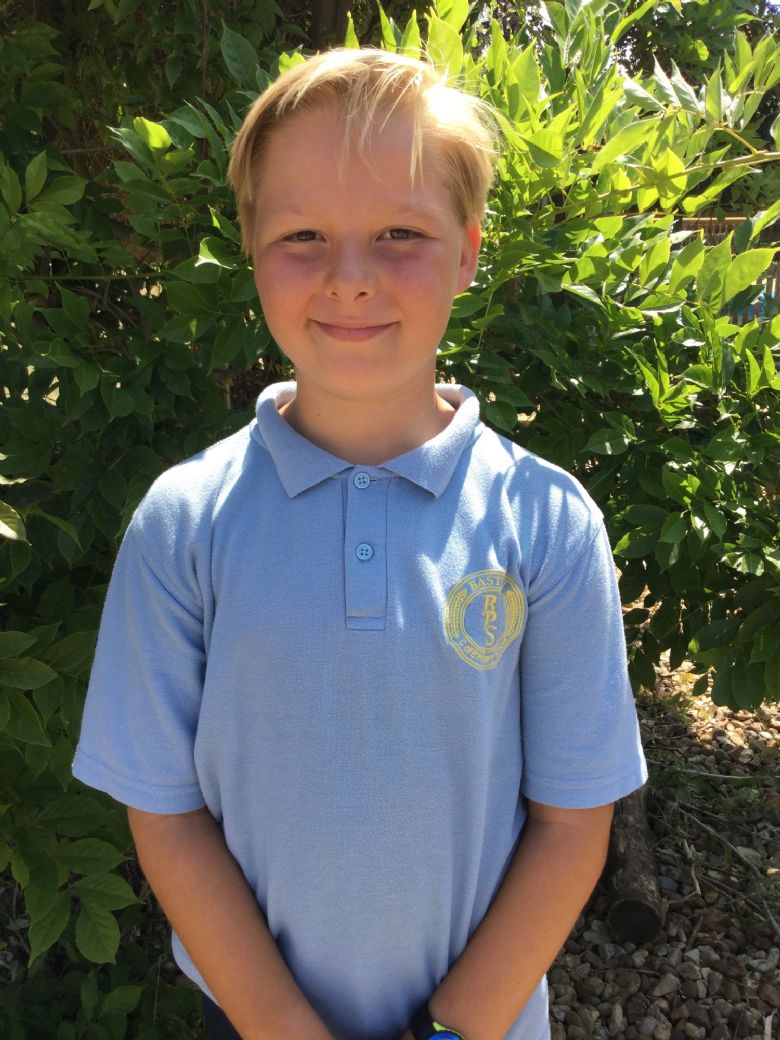 ..and Star number 2 is Daisy! She has represented the school well whilst on the trip to the Houses of Parliament, made great choices and has been a delight to be around. Keep it up Daisy :)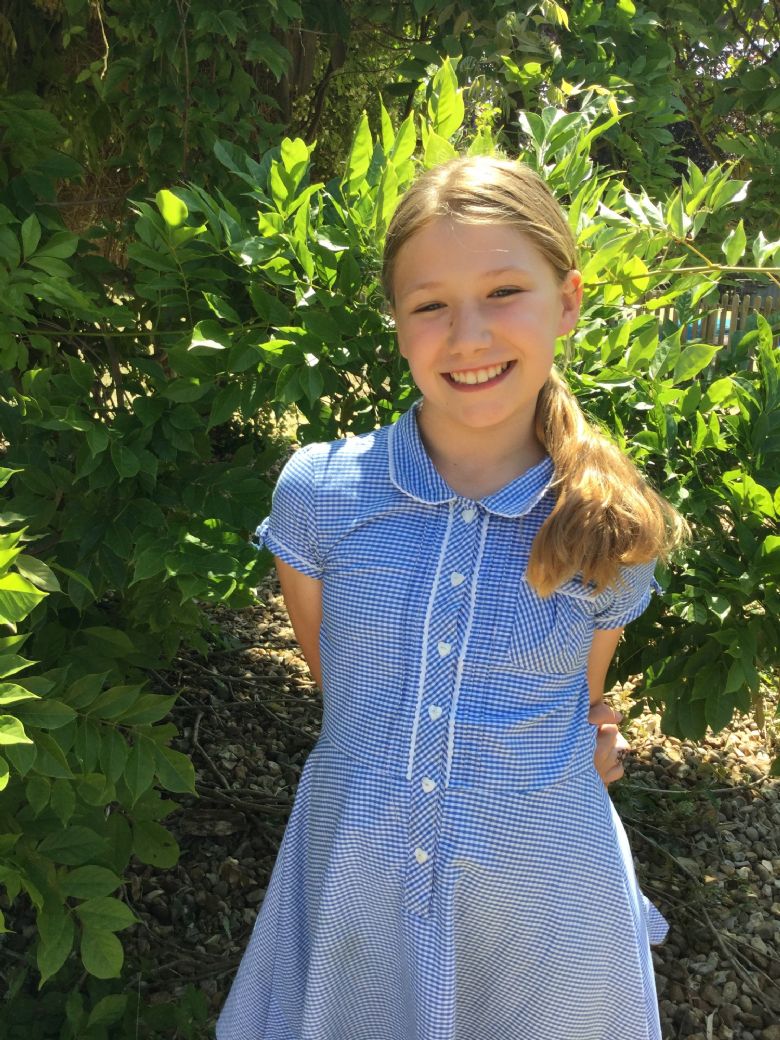 We're still working hard on the production; we've nearly got the songs completed too! Maths day, broad bean risotto (with our own home grown broad beans) and cheerleading with Beth.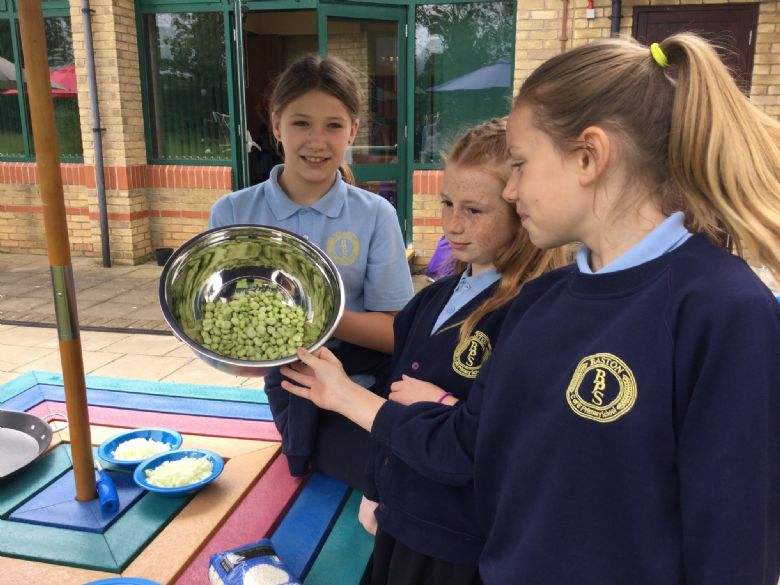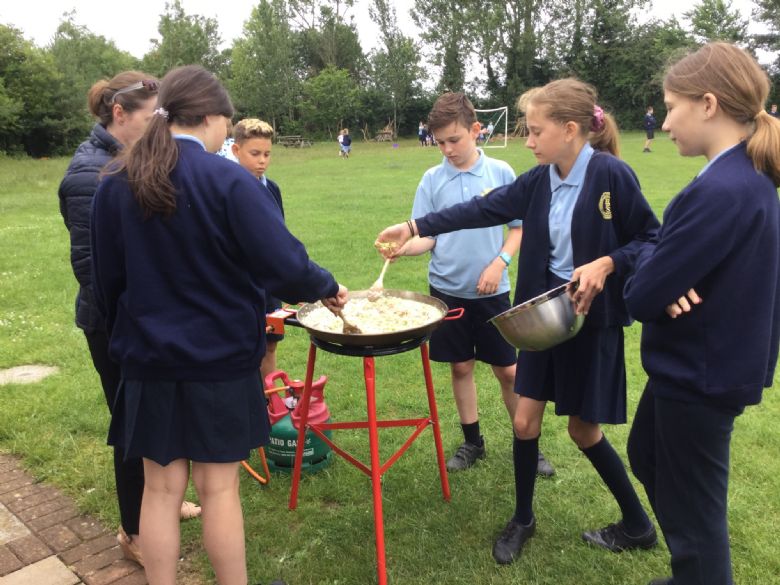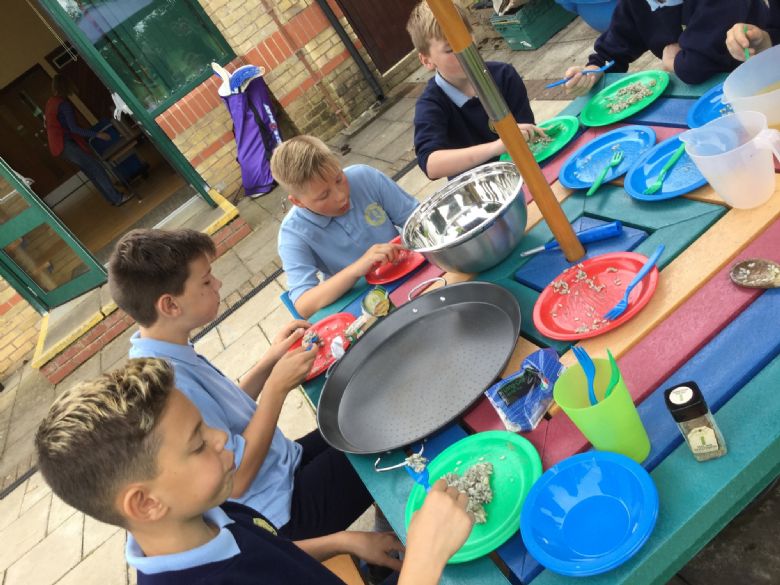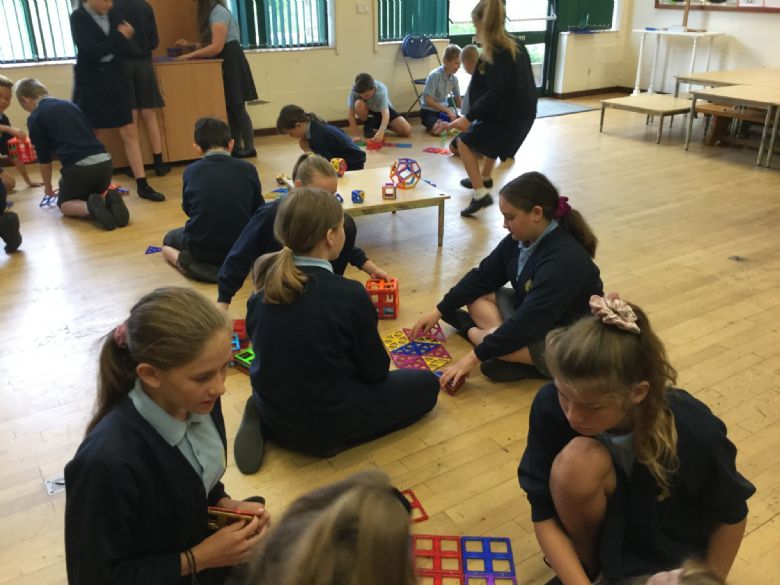 Our last disco and cricket tournament at MDCP (we came joint fourth, however our game play improved considerably over the course of the afternoon).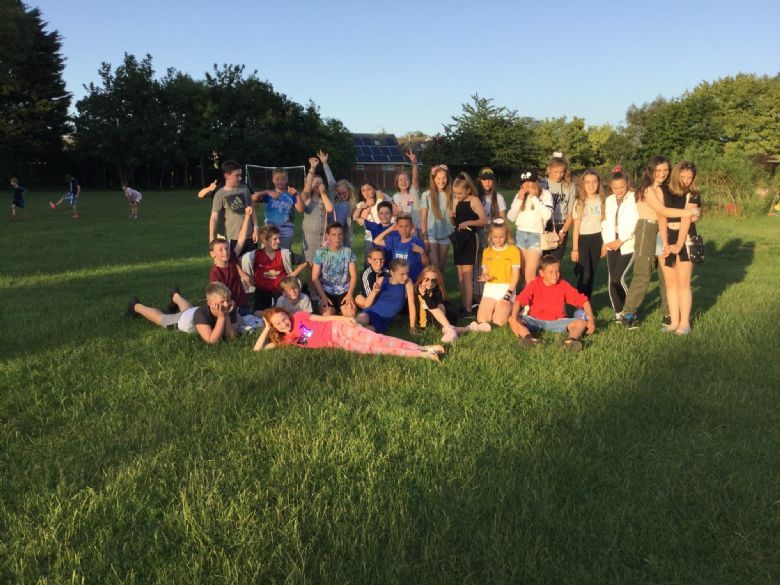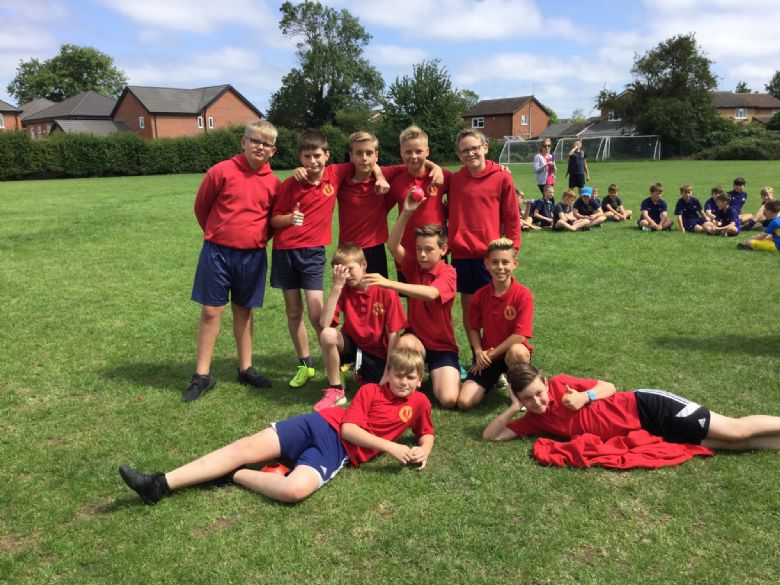 This week we have been making lights using our knowledge of circuits, a little practise of songs and acting for our production, using clay in Forest school and an enjoyable afternoon at DSJ playing rounders. Inspire Plus mass partcipation event on Monday too.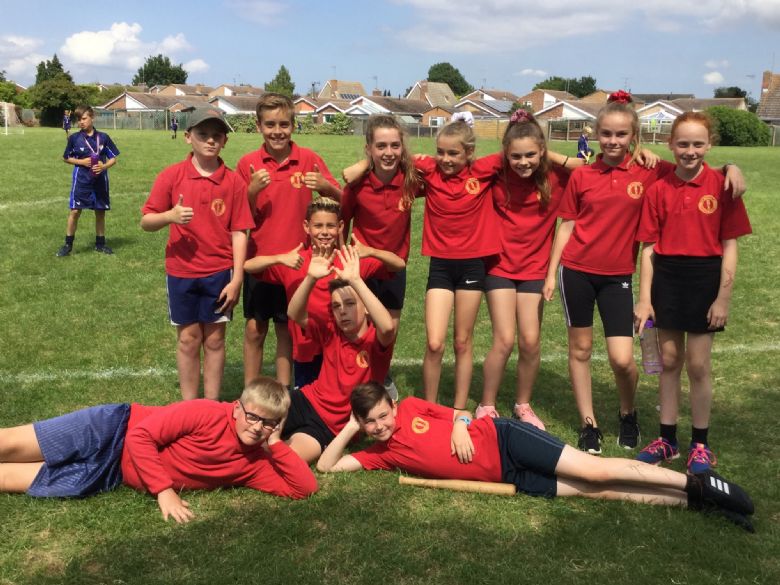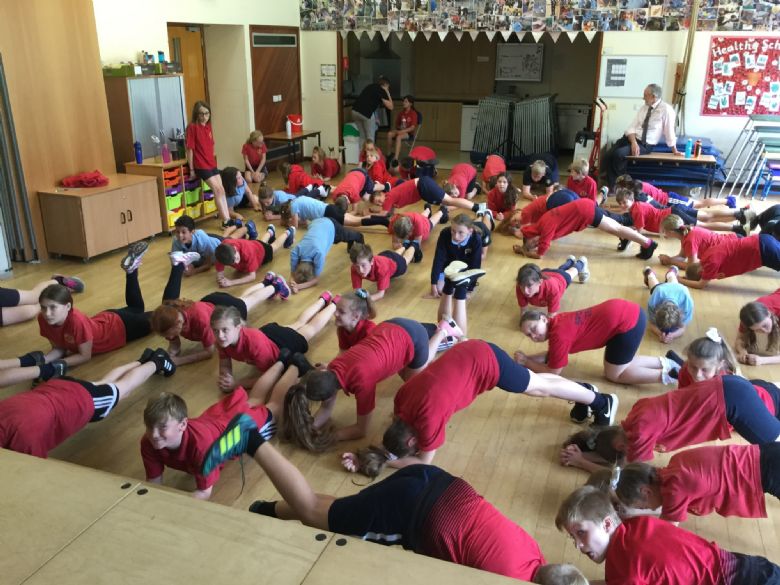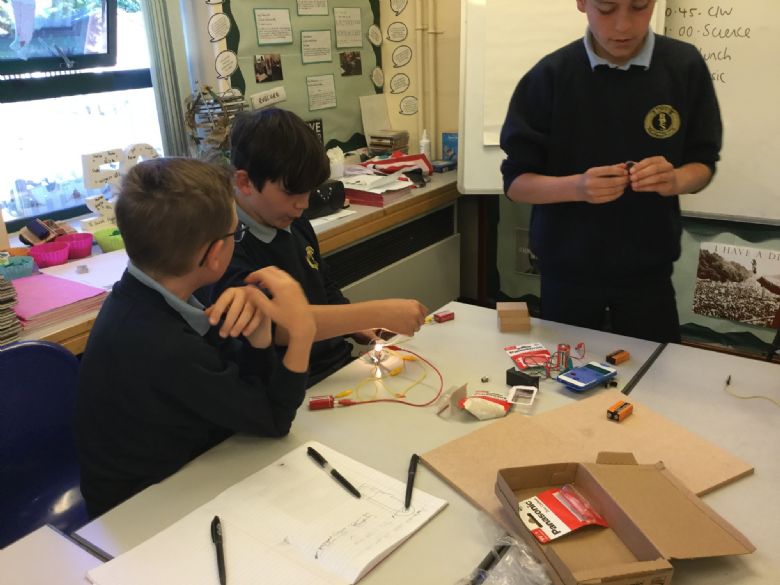 Two stars this week...Imogen E and Ebony. Little Miss 'always' for both, always good friends, always on task, always helpful, polite and caring!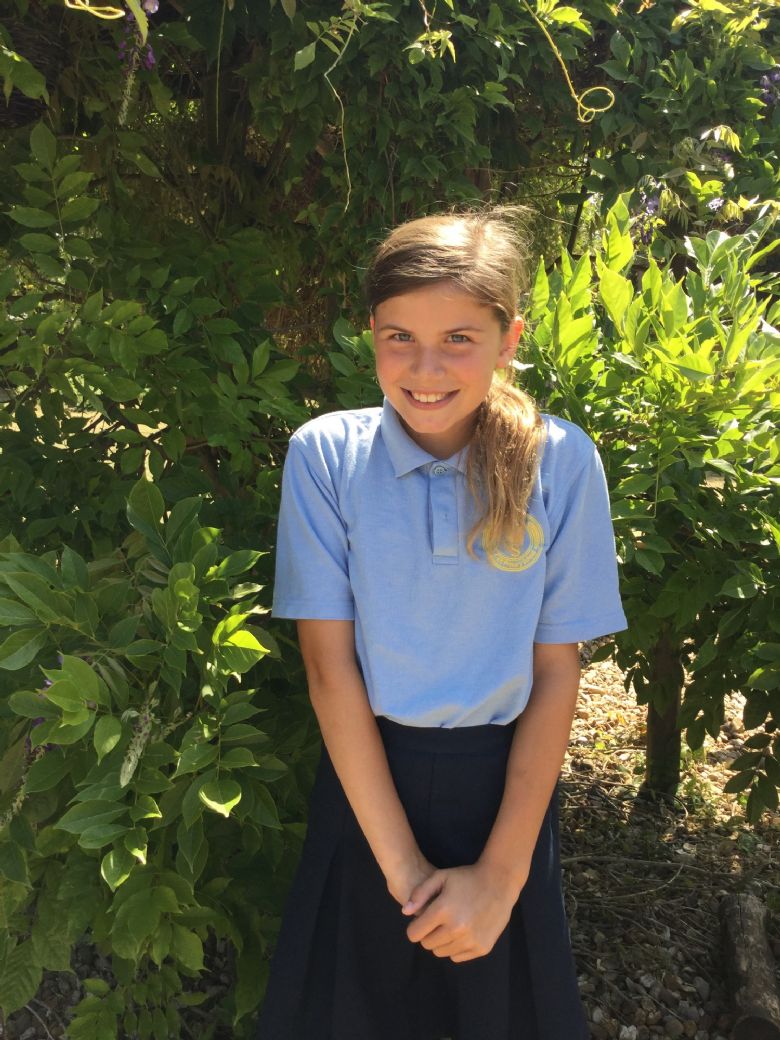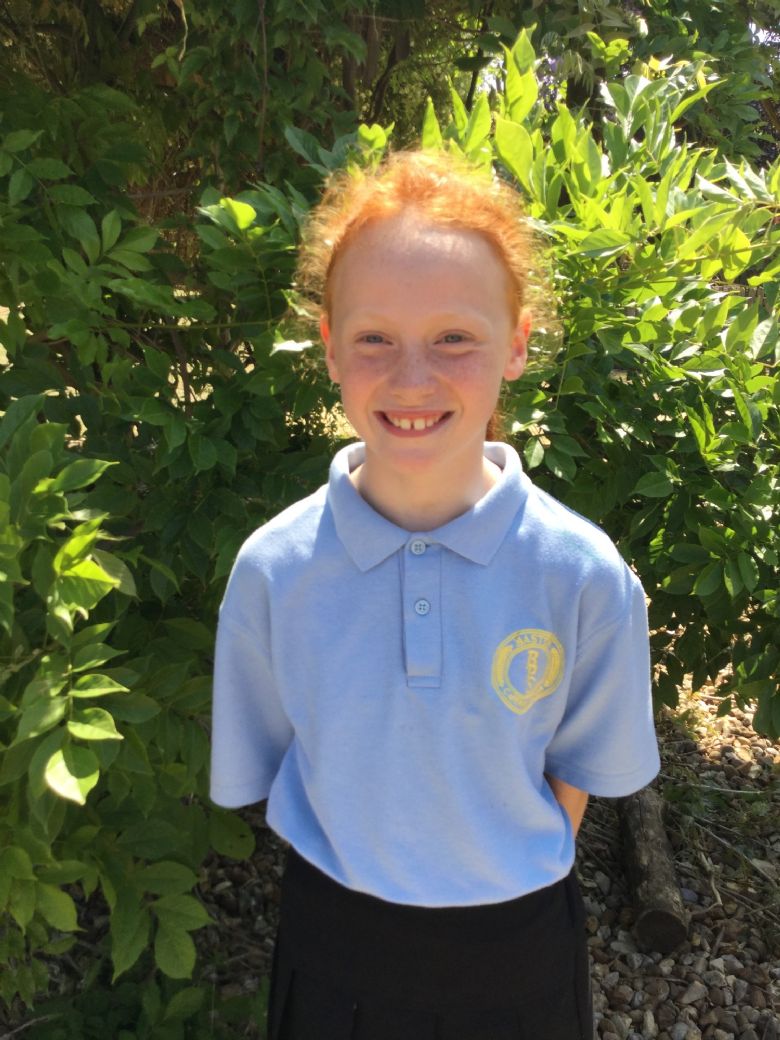 A great week in Year 6...we performed 'let Loose' to our parents, a morning of cheerleading, a transition day for The Deepings, a karaoke morning and 5km Race for Life. Two superstars - Max for a great solo performance and Niamh for just being amazing all year!