Year 6
Year 6 2018-2019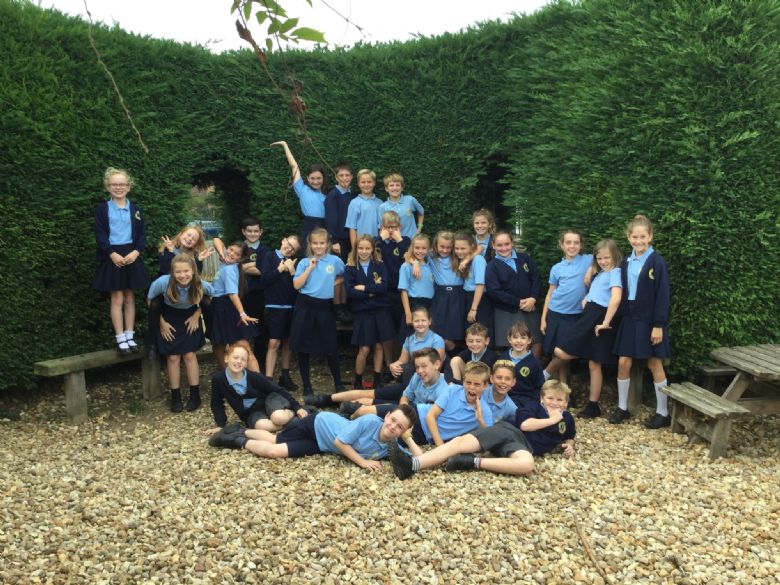 We have settled back into school nicely and have been extremely busy! Our first star was Eloise and our second, Matthew- well done to them both.
We have had our first trip of the year to Willow Tree Fen where we learnt about the environment and different habitats.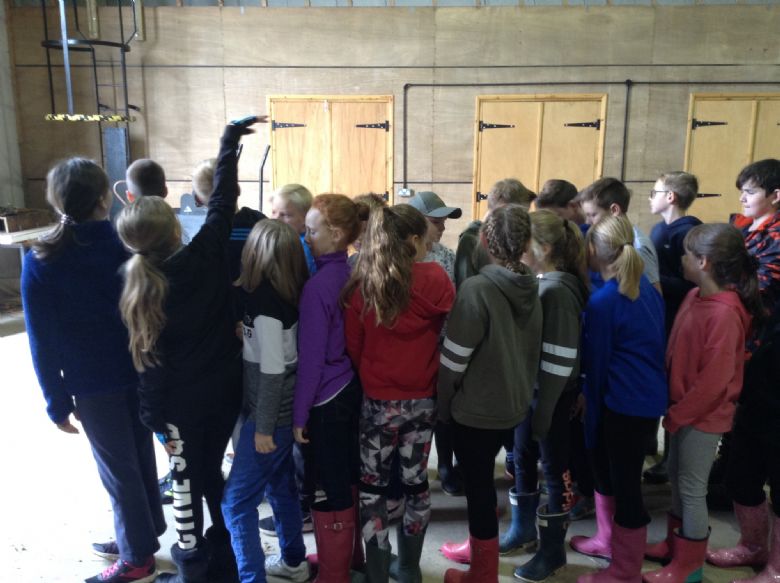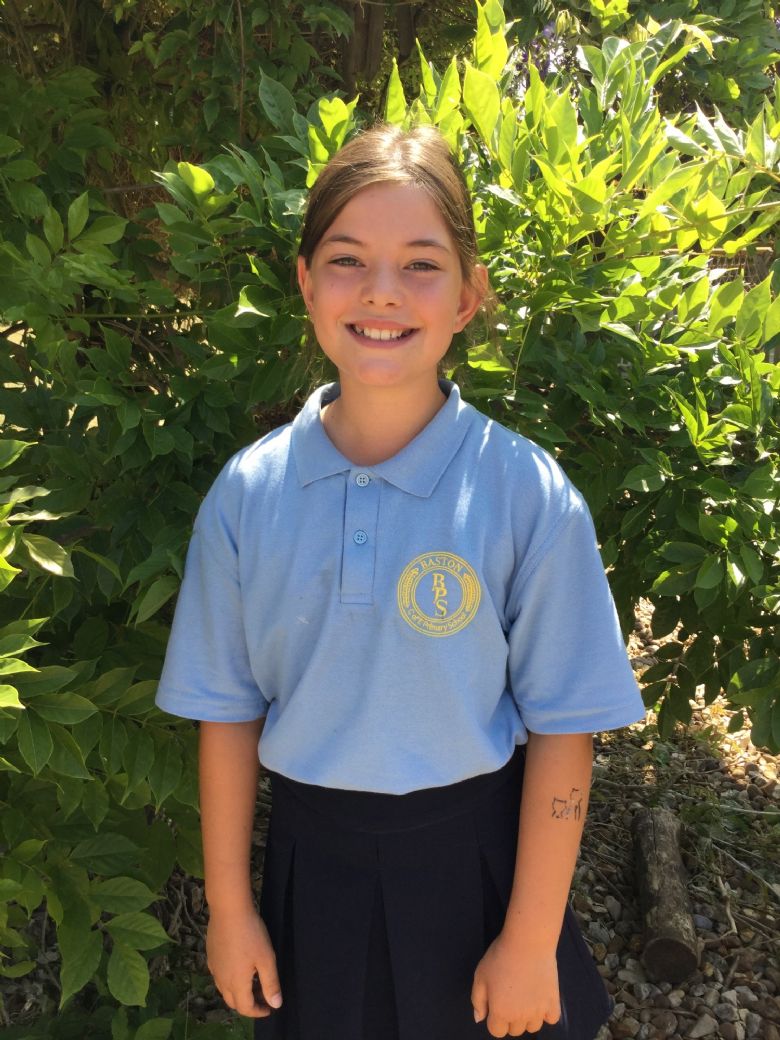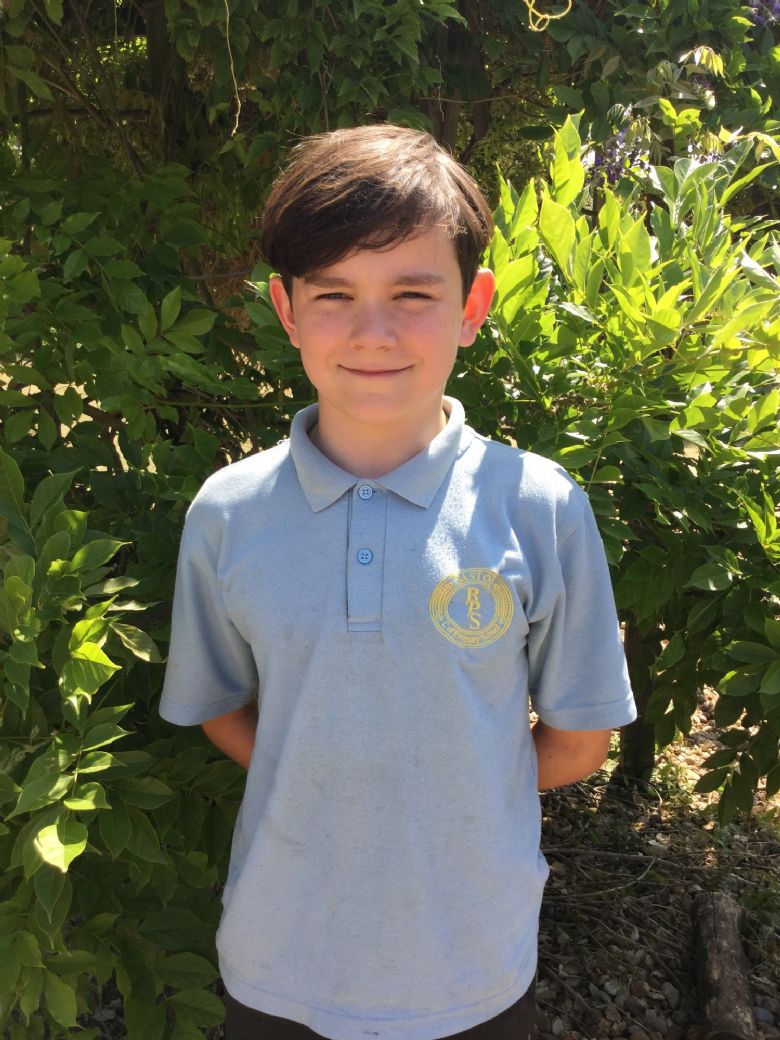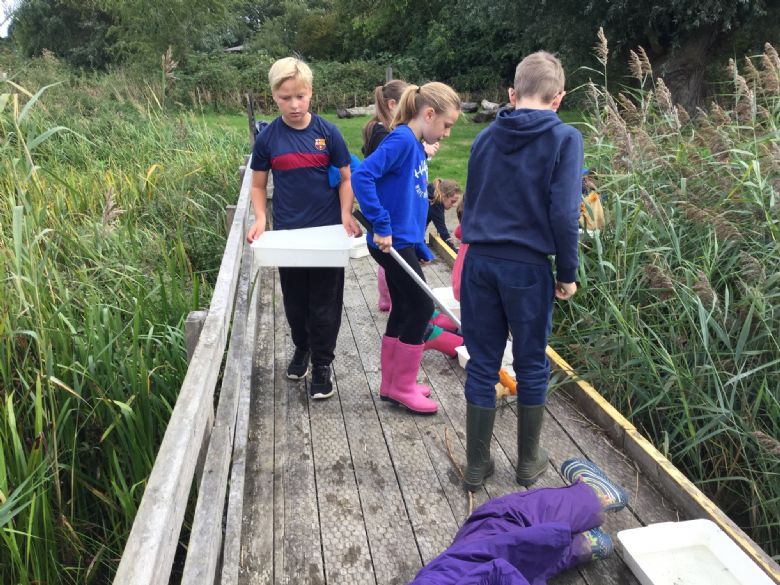 This week we have been looking at the assassination of Franz Ferdinand, division in maths, good/harmful drugs in science and what God is like in RE amongst many other things! Our star this week is Louis-an absolute superstar all round!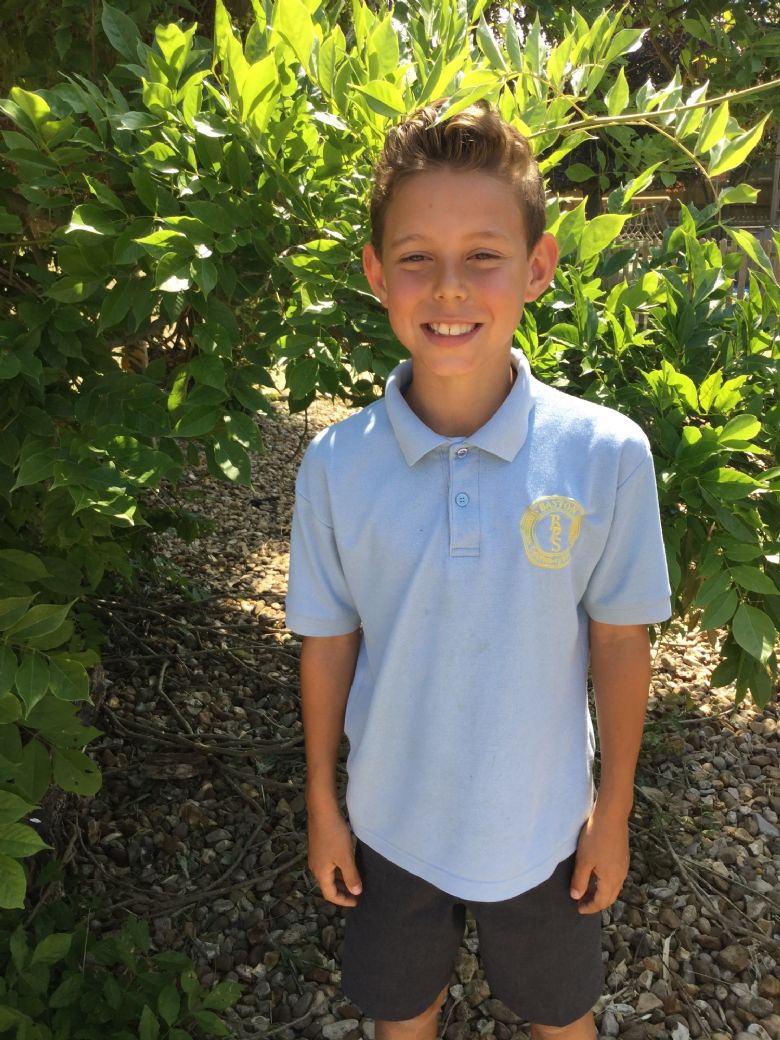 We've had a hectic week what with Golden Boot, baking, apple pressing, MacMillan coffee afternoon, multiples countries were involved in WW1, mini police and E Safety. We have also been preparing for Harvest next week. Our superstar this week is Max who has worked hard all week and is like my right hand most days! He also demonstrated great sportsmanship during the week too.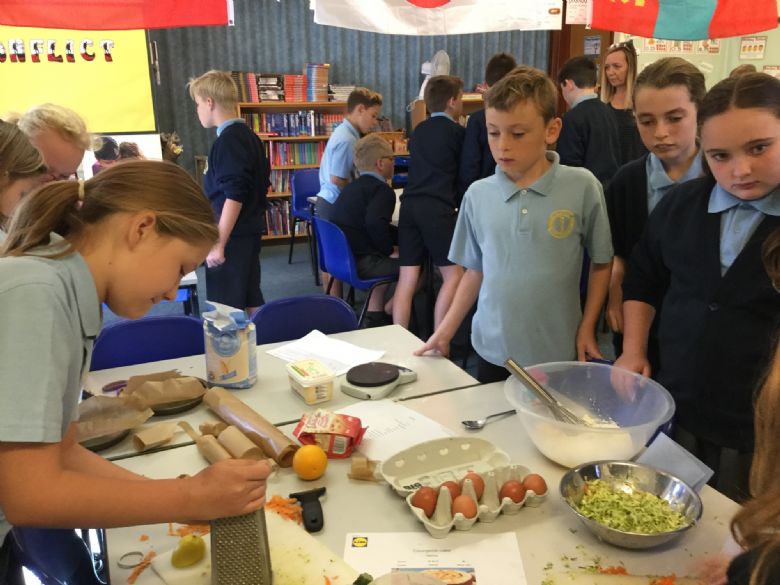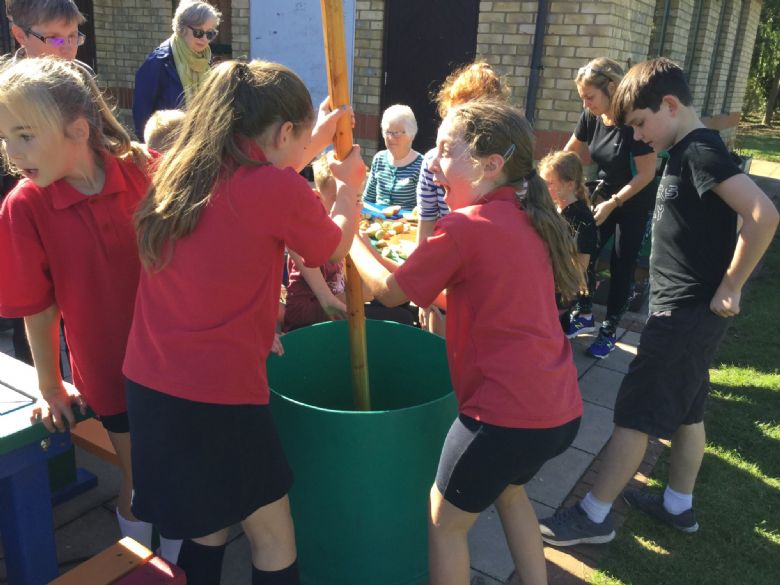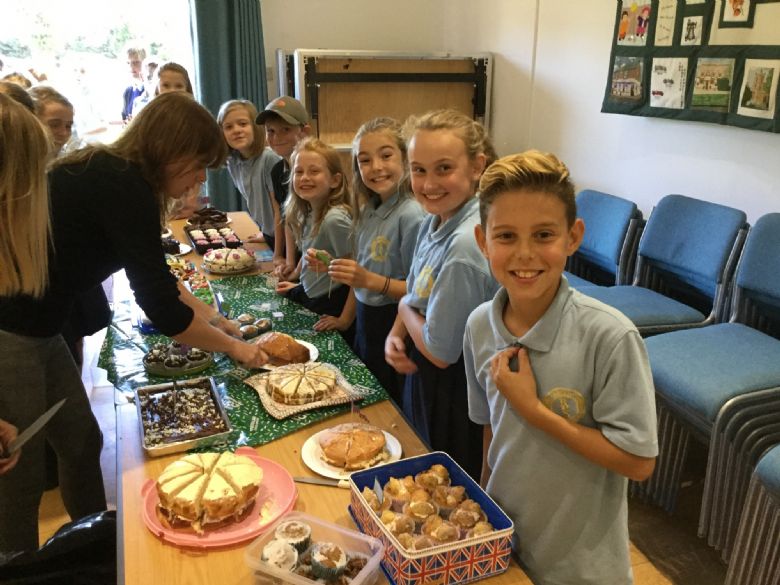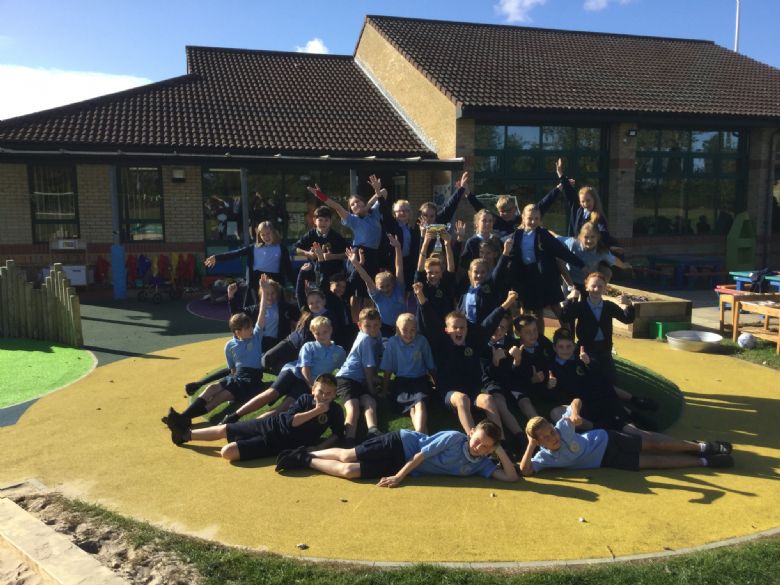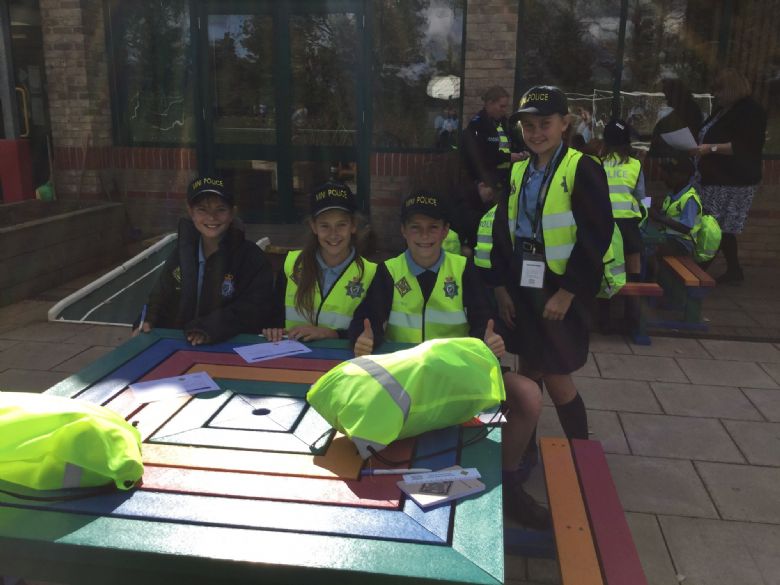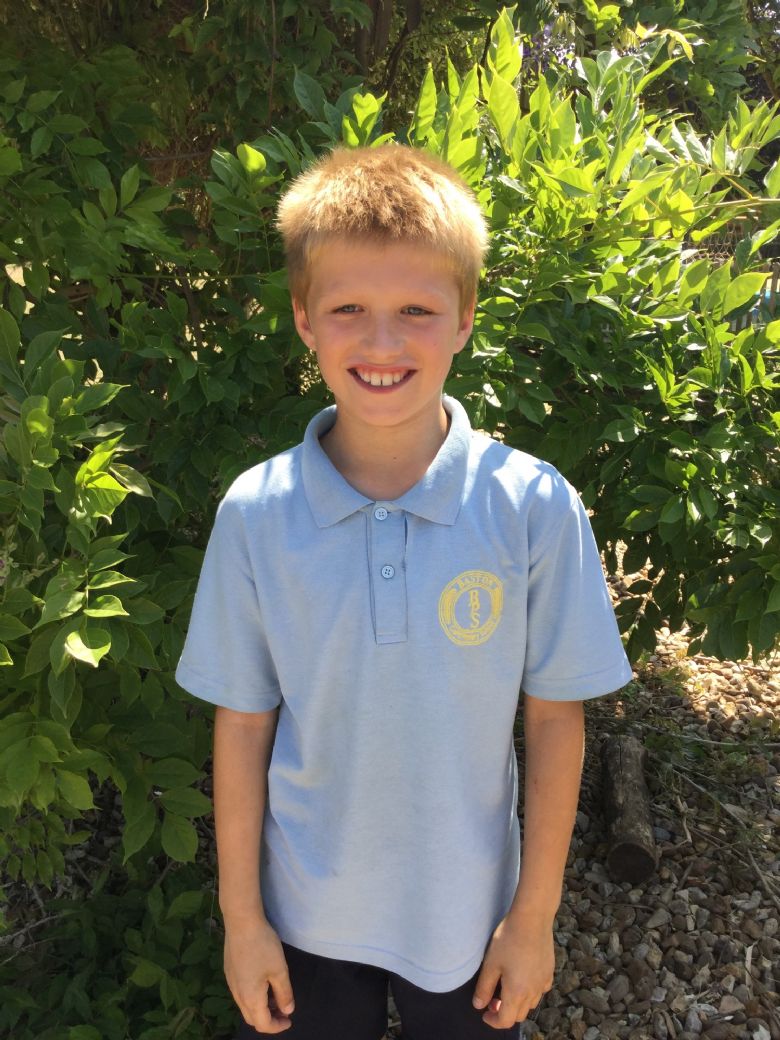 Sci-Fest this week and we have enjoyed making carbon dioxide sandwiches, creating tornados in bottles and trying to get a whole boiled egg in a milk bottle We have also celebrated Harvest at church. Our netball teams enjoyed success against MDCP. Our star this week is Ebony with a magnificent performance during netball and a brilliant attitude to all of her learning.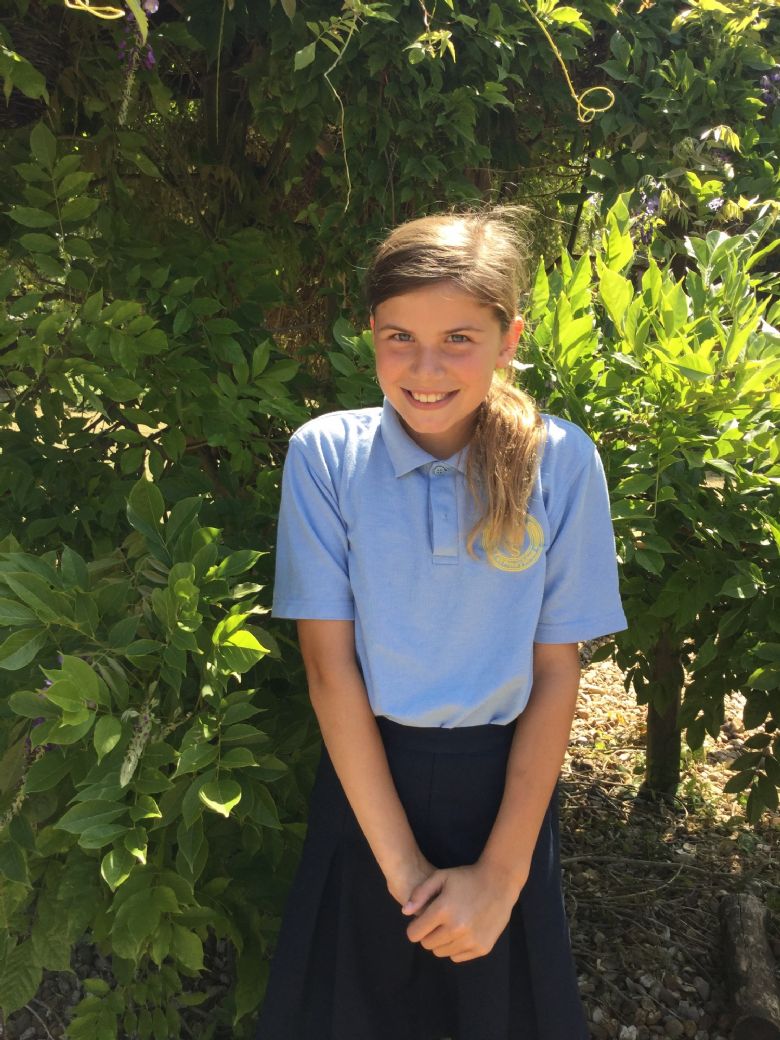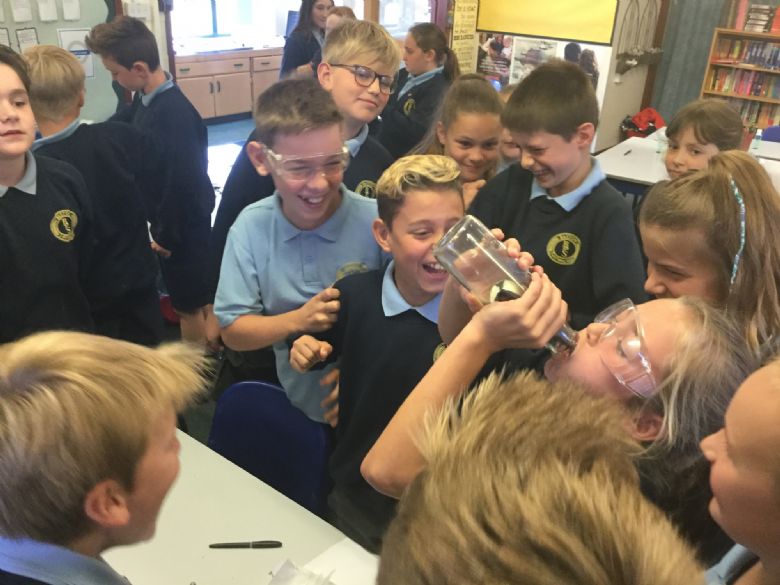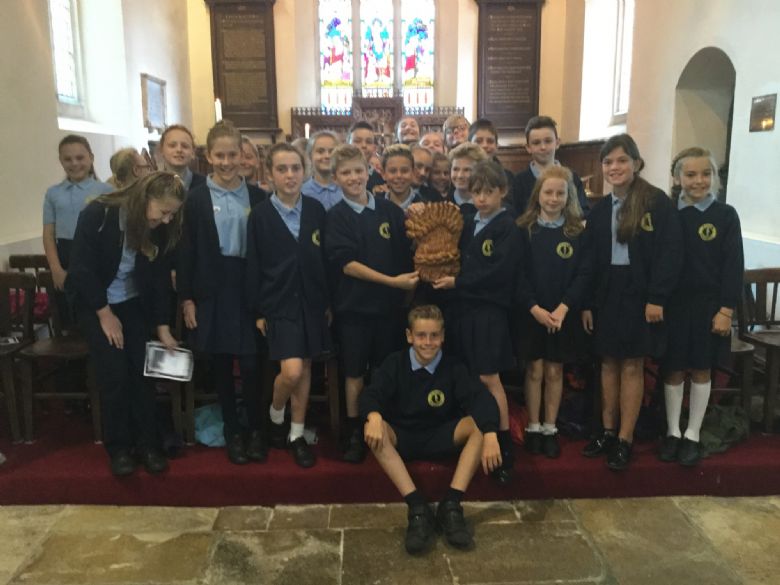 Challenge Week and Parents' Evening along with a football tournament, learning about life in the trenches during WW1, continuing to choreograph our ROH dance, baking bread, lacrosse, Spanish and
Anglo Saxons- what a busy bunch we are! Our star this week is Anna who despite having an injury has 'soldiered' on giving her best efforts in every aspect of school life.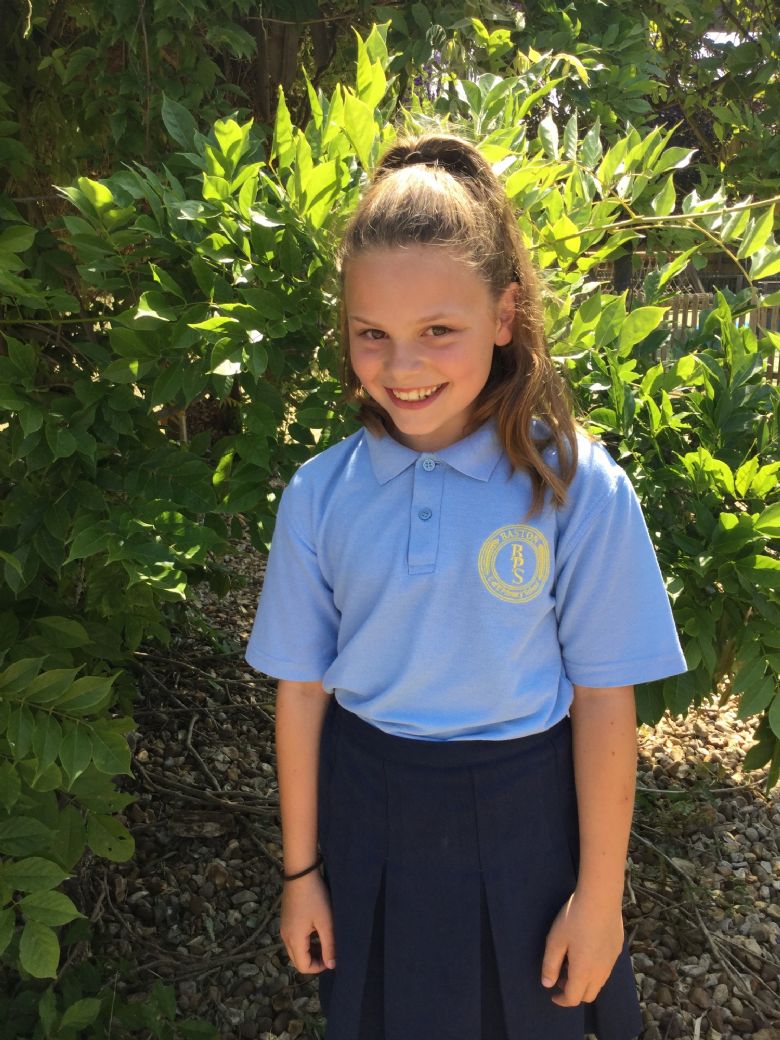 This week we have had two netball matches and the girls went to Holbeach to take part in a football tournament. We have been looking at life in the trenches during WW1 and the Christmas Day football match in 1914.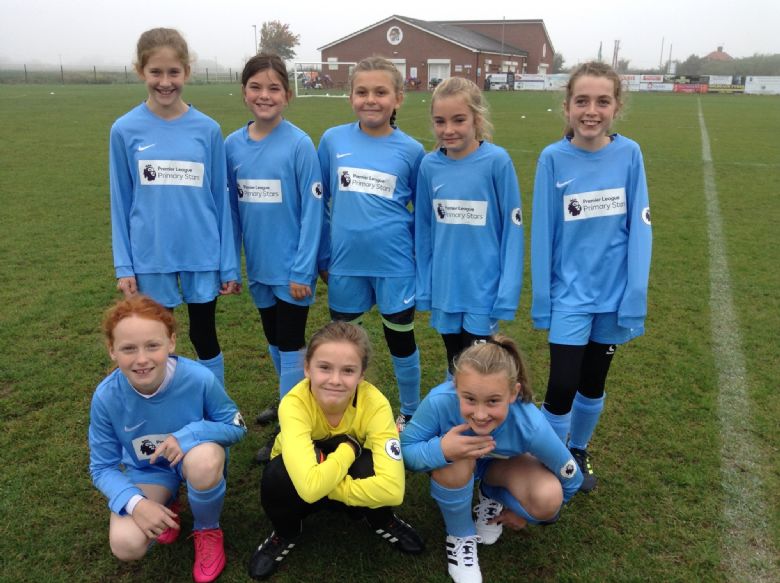 Most of us went to the disco and had great fun.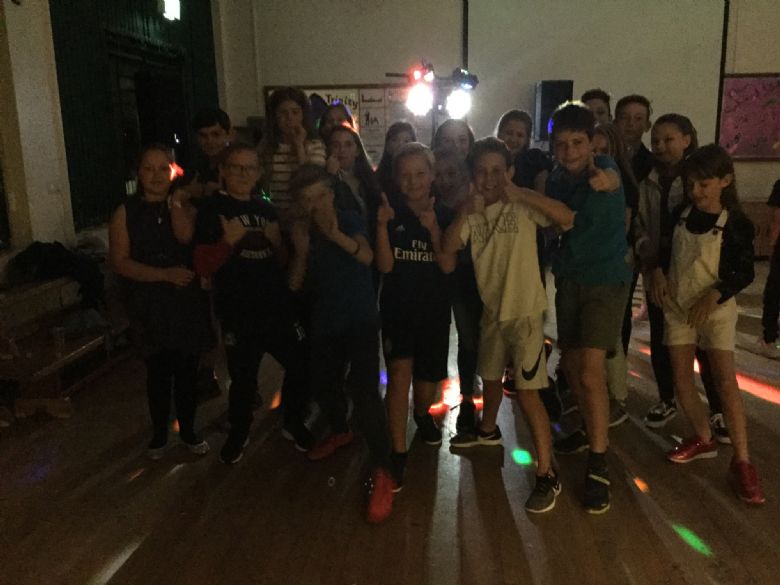 Our star this week is Kobe - with a fantastic attitude to all of his learning. Well done!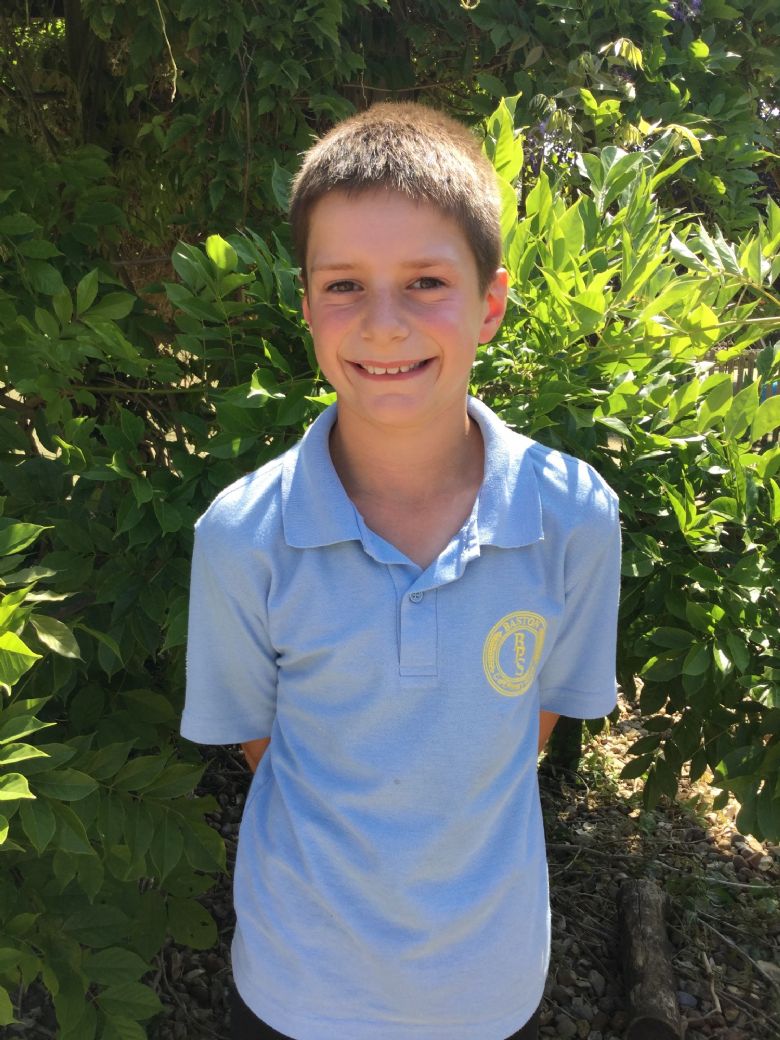 It's great to be back! We've learnt about PALS battalions during WW1; how to multiply fractions; how the circulatory system operates, serving lunches at church and concluded our week at Stamford Construction Day. Our star is Phoebe - a great start to Term 2 and great skills in tiling and plumbing.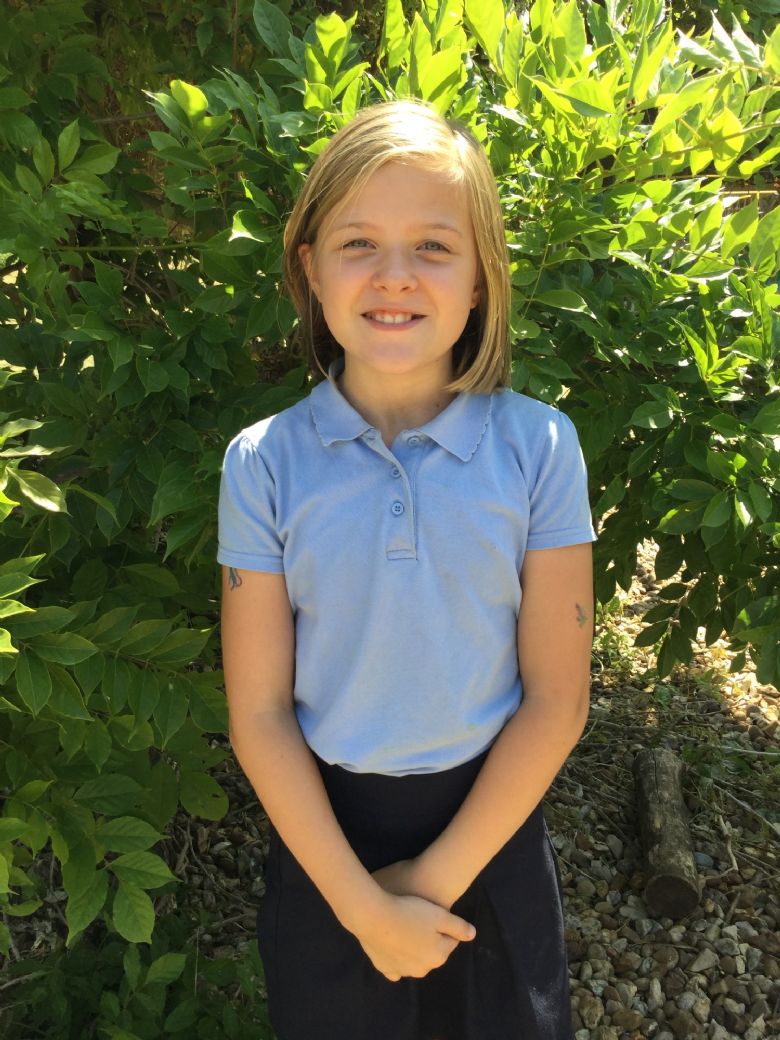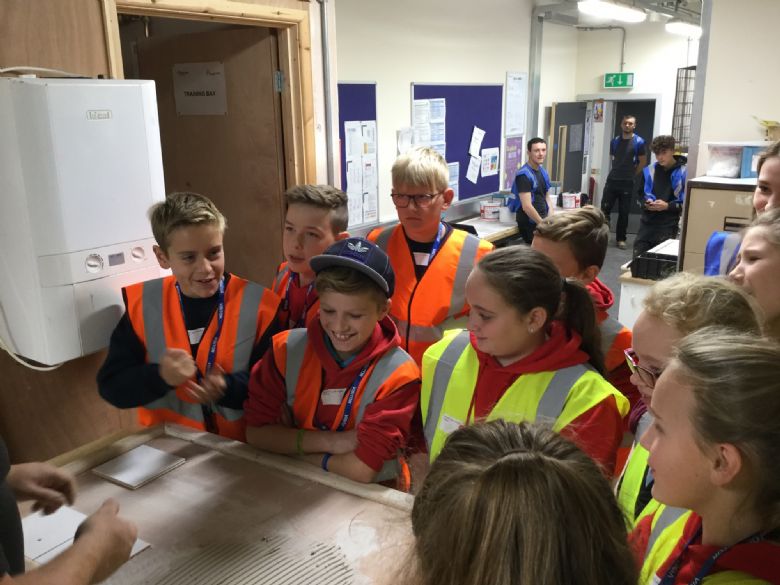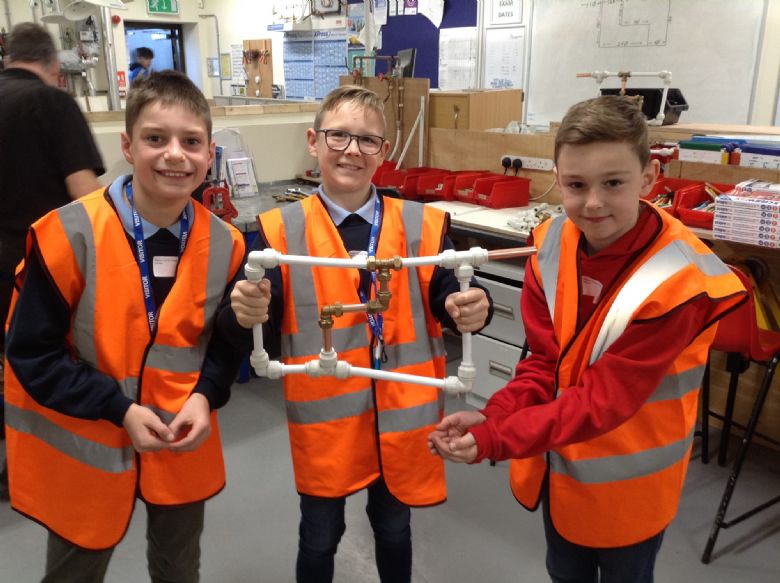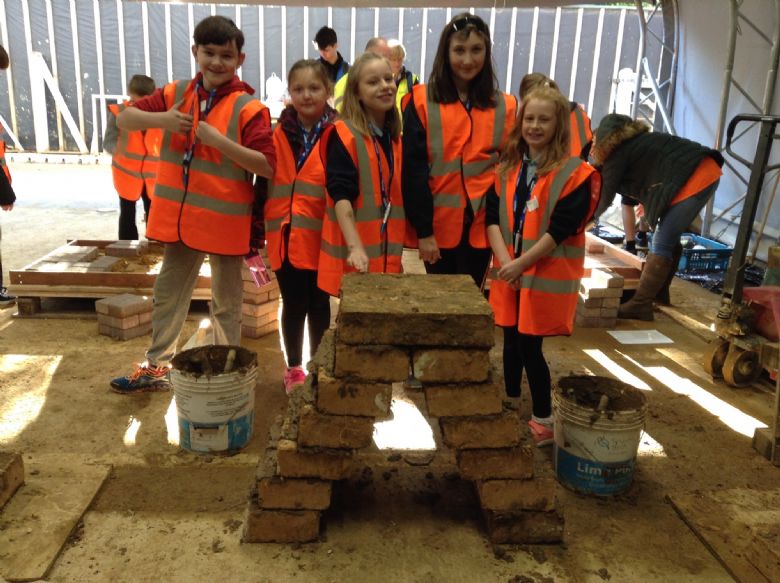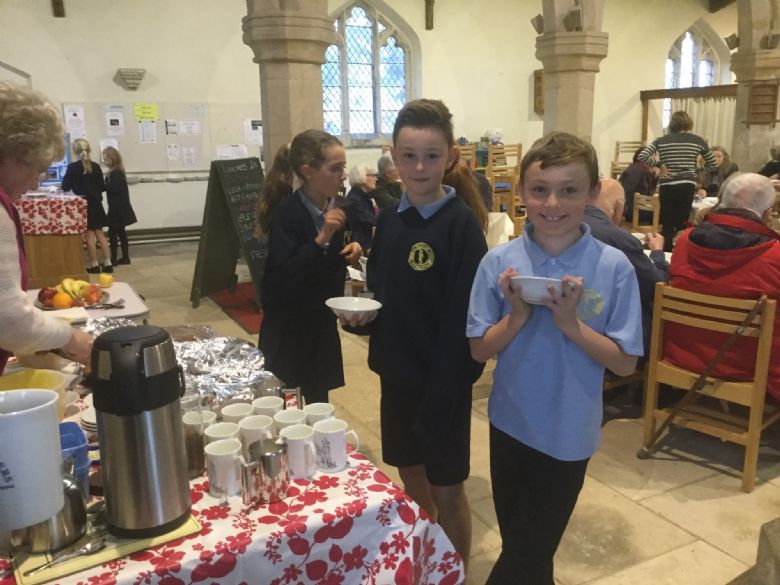 We have finished our dance! Just to fine tune it now! We have also written poems of Remembrance in English; division of fractions in maths and problem solving; learnt about the circulatory system and some of us have represented the school at the annual swimming gala. We also went to church to remember all of the soldiers that fought in WW1 & 2.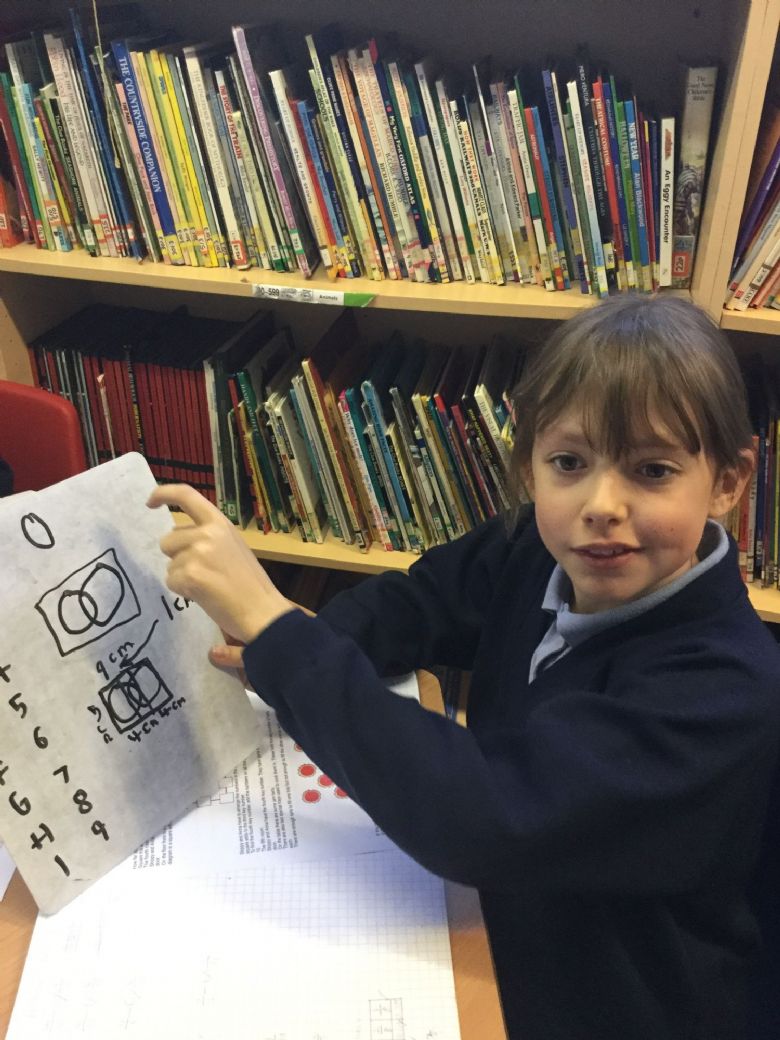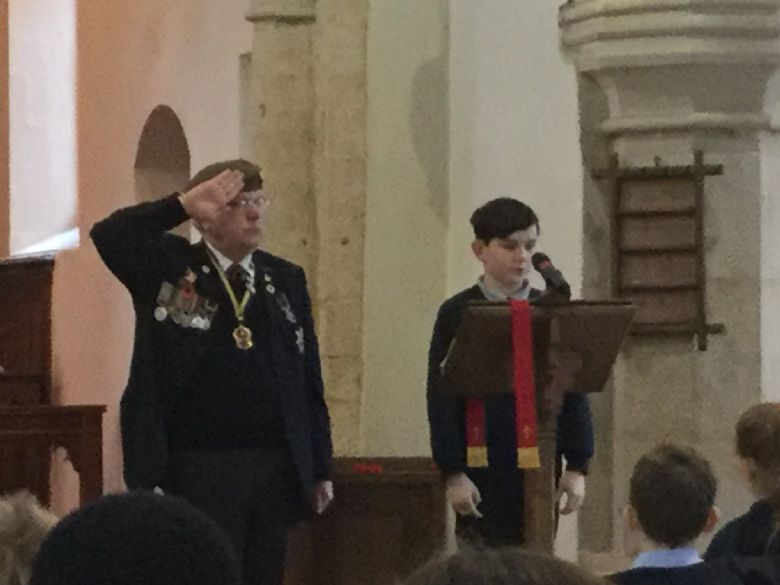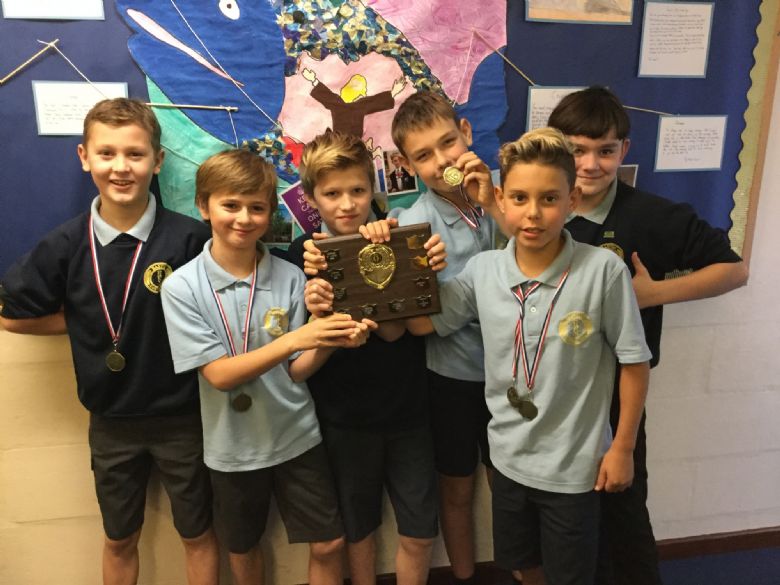 We have been 'angle' crazy this week! Measuring, calculating missing angles. area of triangles, problem solving, Active Maths partner finding and congruent angles. We have also learnt about the Battle of the Somme in English. In science we have learnt about arteries, veins and capillaries, plasma, platelets, red and white blood cells- we even made a blood smoothie!
Our star this week is Luke who has worked his socks off in all subjects and has shown a great attitude in all aspects of school life!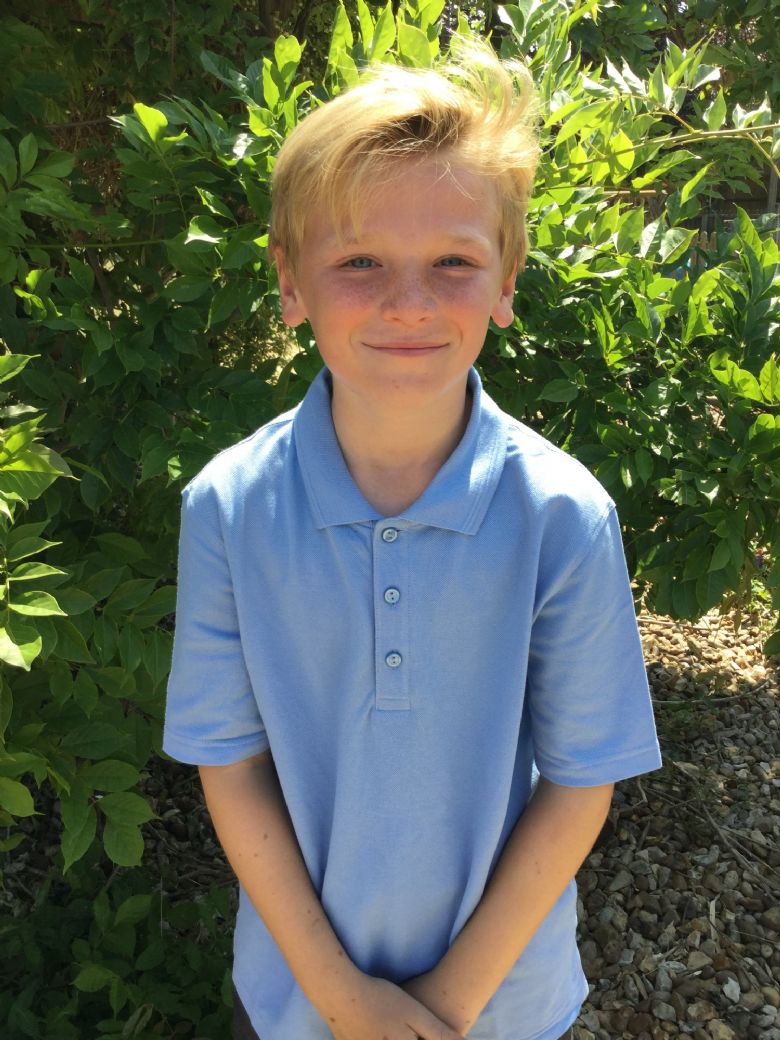 We have been looking at area and perimeter in maths and have written a narrative to accompany the literacy clip 'Alma'. We have drawn the different blood components in science and have thought about 'believing, living and thinking' in RE. We are putting finishing touches to our dance in preparation to it being filmed next Wednesday.
Our superstar this week is Lydia; she has had a brilliant week especially in maths lessons. She is also a fantastic friend to have!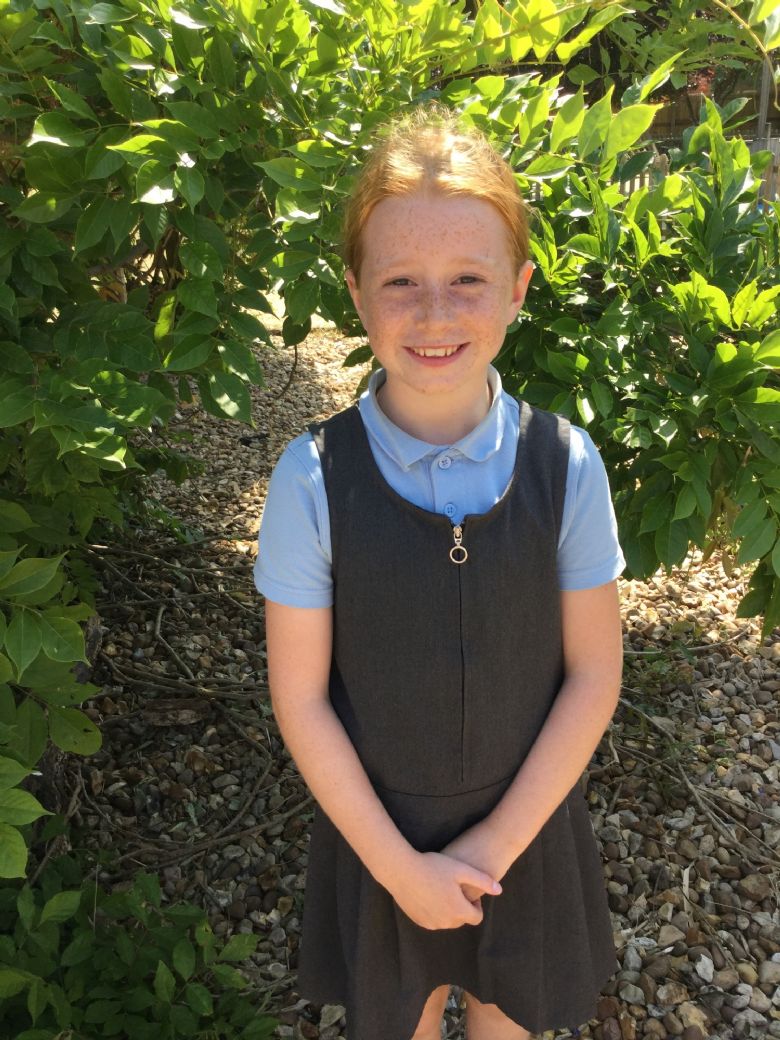 We've had an amazing week! We started by having a tetrahedron workshop with Clive, who some of us met at the Construction Day. Then we hosted our L2L where we performed our dance to our parents. On Wednesday we had a fun-packed day at SES where we filmed our dance, dissected hearts and completed the day with an hour of drama. We really are a lucky bunch!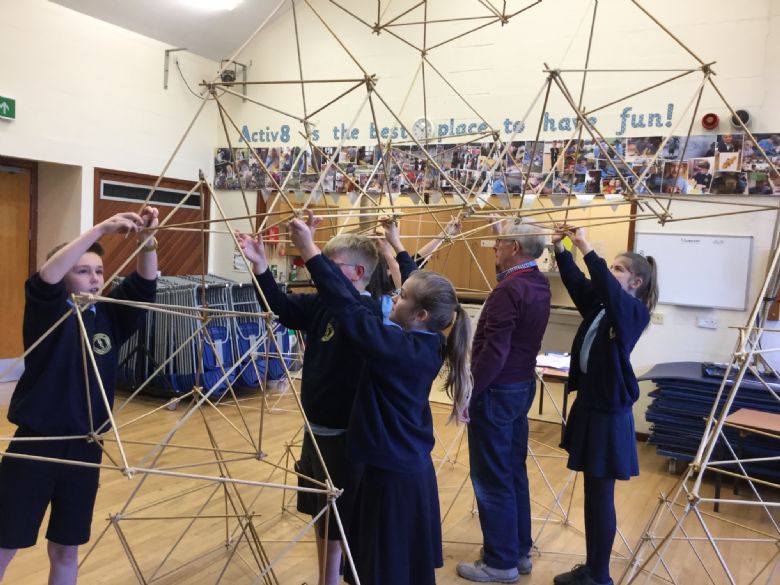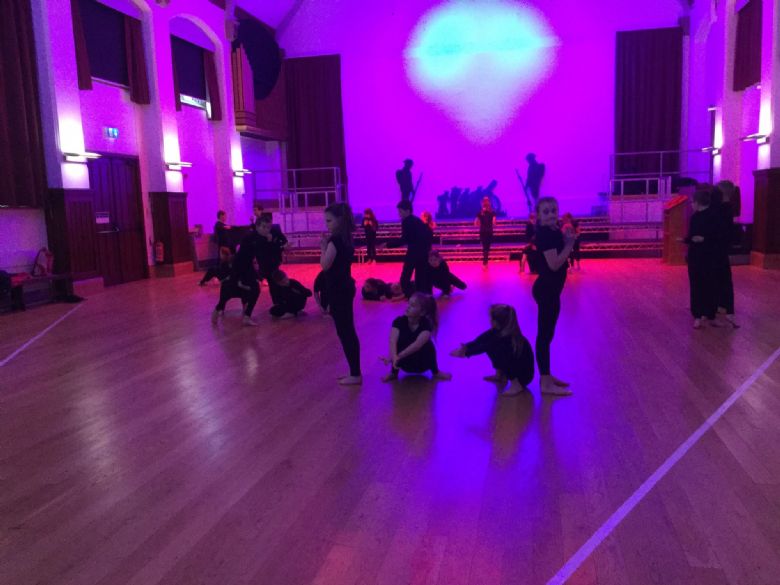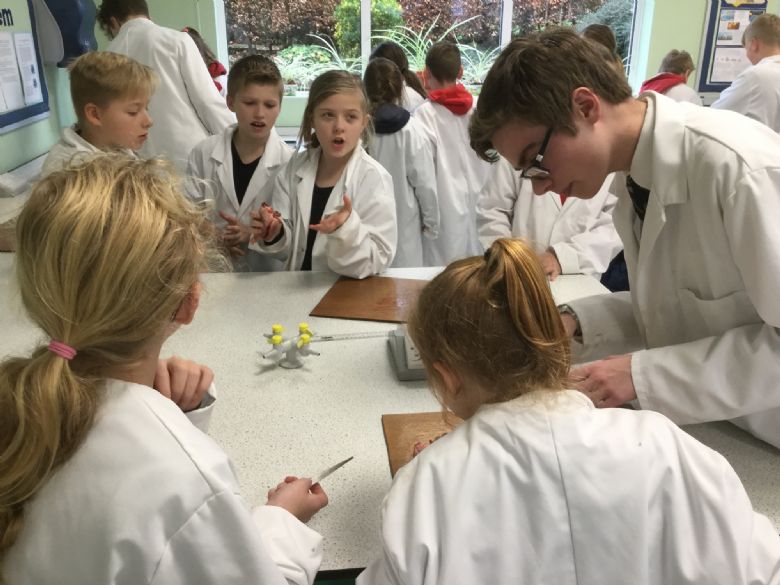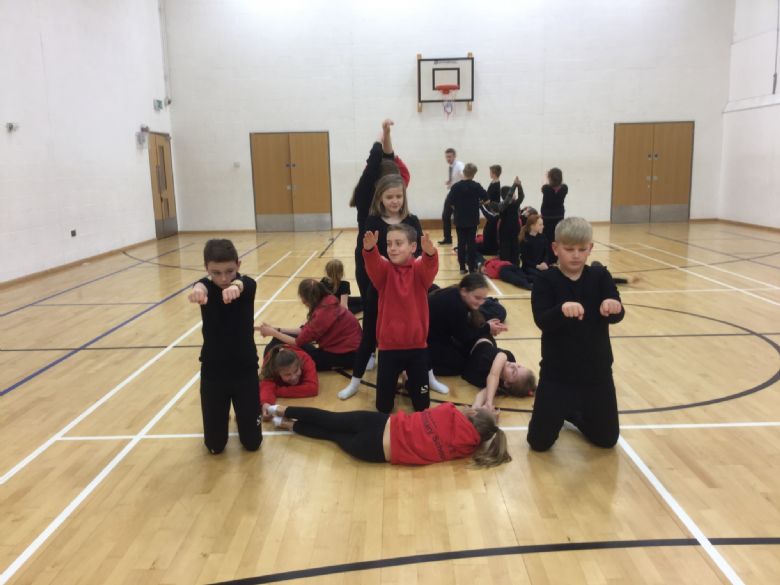 We have had two magistrates in visiting today who did a workshop with us looking at the different roles within the magistrate judicial system. Our superstar this week is Henry who has been working ultra hard over the last three weeks :)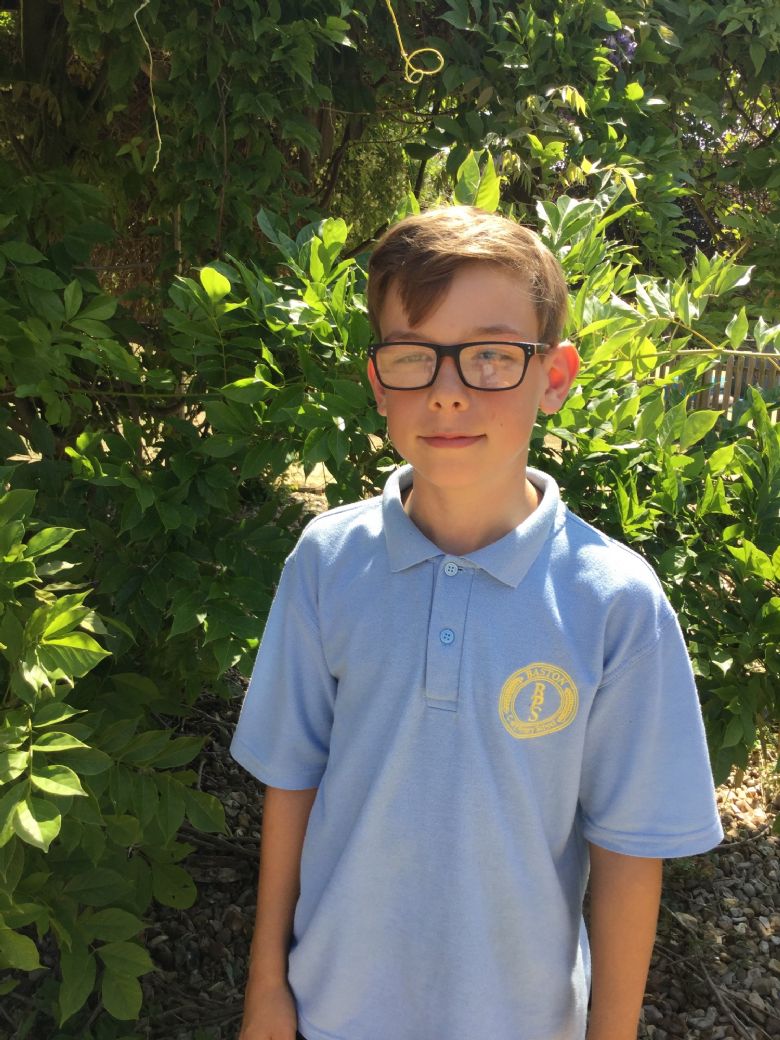 We've had our second 'Challenge Week' of the year, so we have been reasonably busy! We have also learnt about proportion and ratio in maths. We have had all of the gym equipment out in PE which was exciting! In Forest School we lit our own fires and toasted marshmallows. Our superstar this week is Emily - a great Year 6 role model who always gives 100% in whatever she does!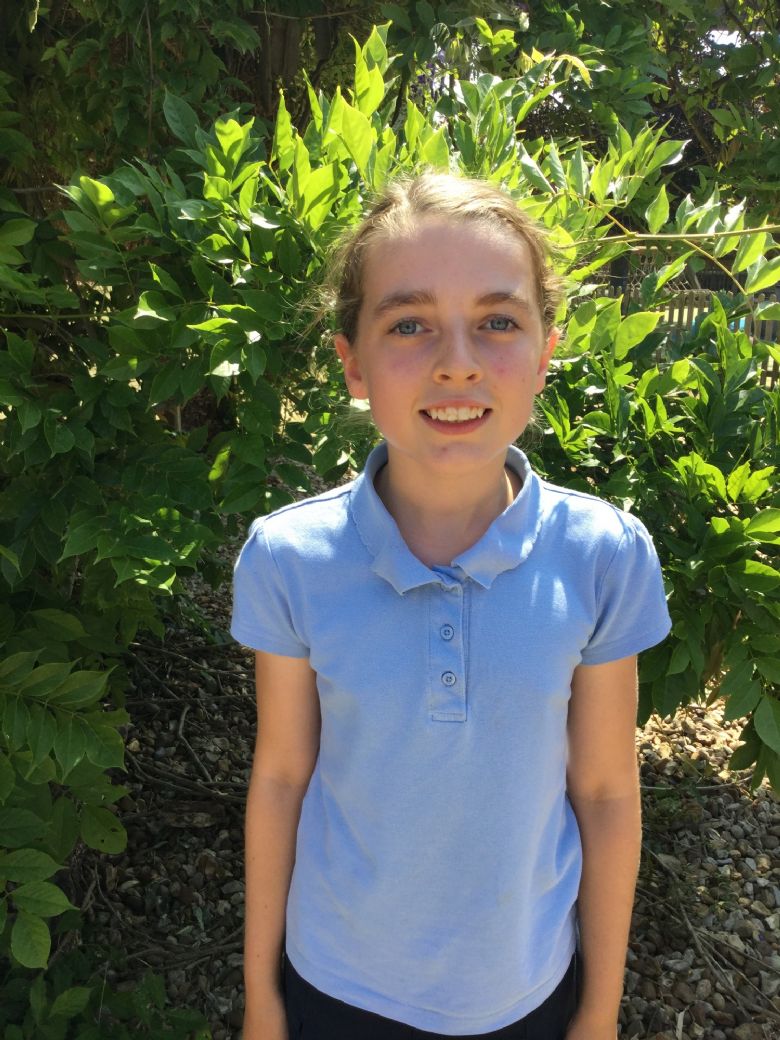 We have been looking at ratio and coordinates this week and have also written a narrative based on a clip from Literacy Shed that we watched about a Christmas Lottery in a mannequin factory. We have also being thinking about what is good in RE and how we think about things that we cannot see. Jacob has had a fantastic few weeks and is our Christmas Star.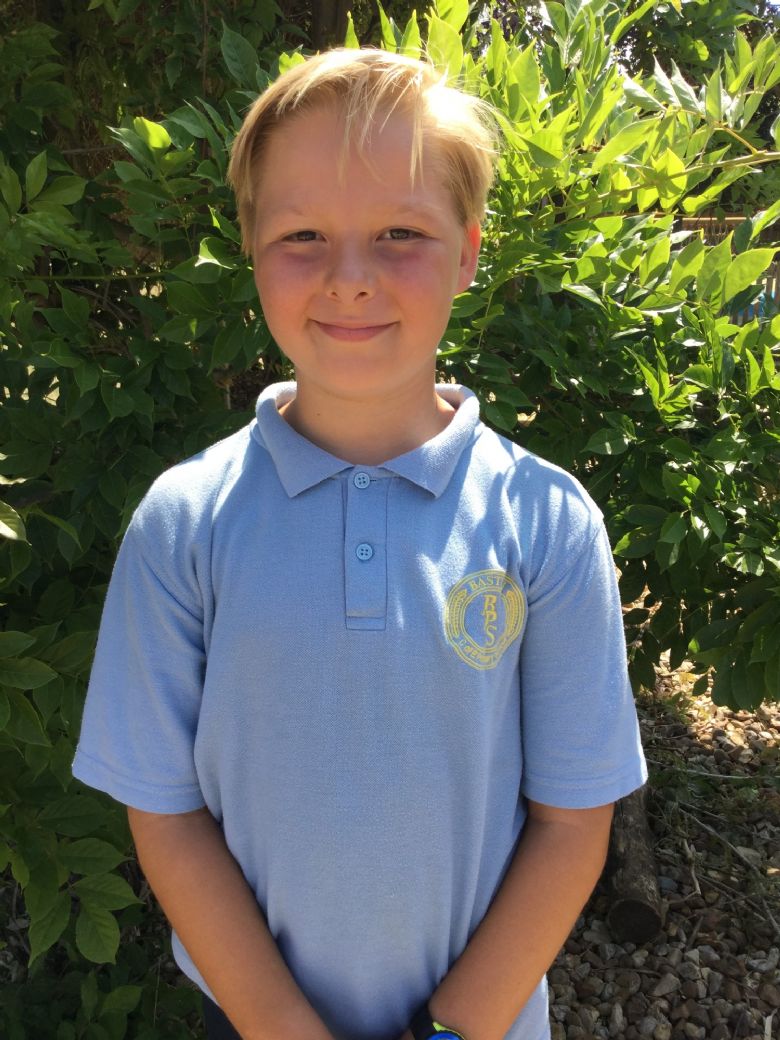 We had a fabulous time preparing for Christmas...disco, party, church. We were more than ready to have a 2 week break!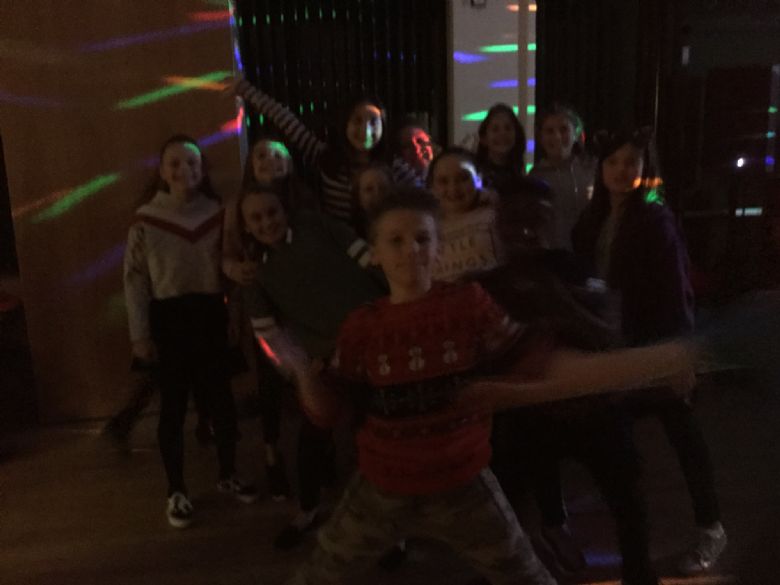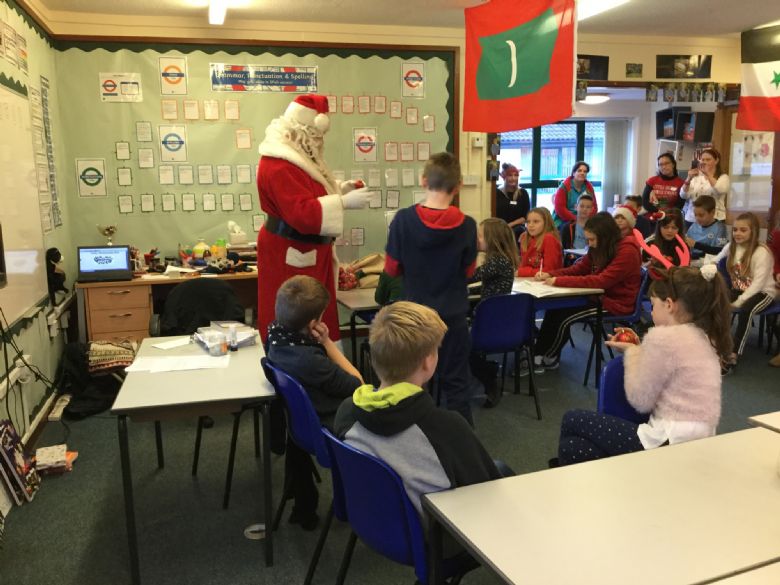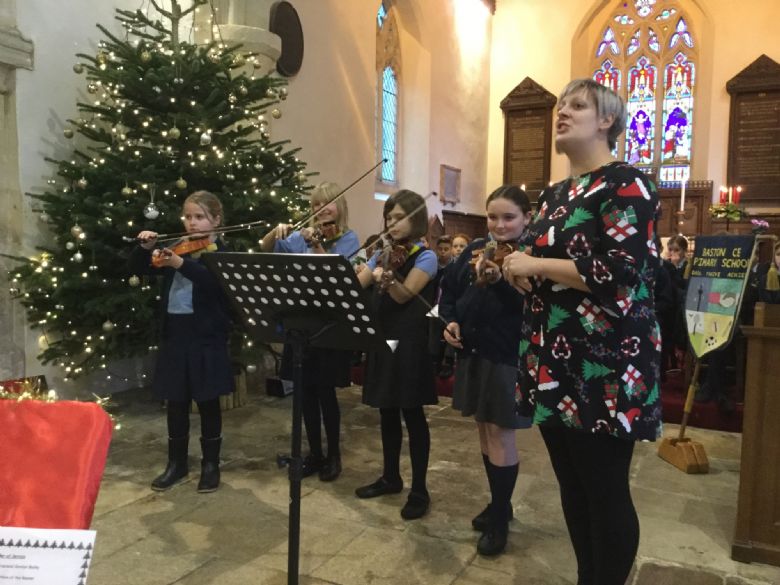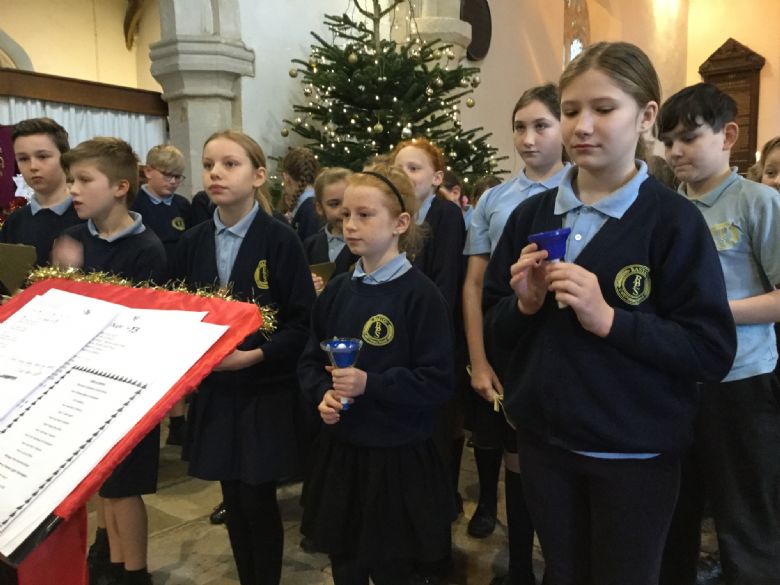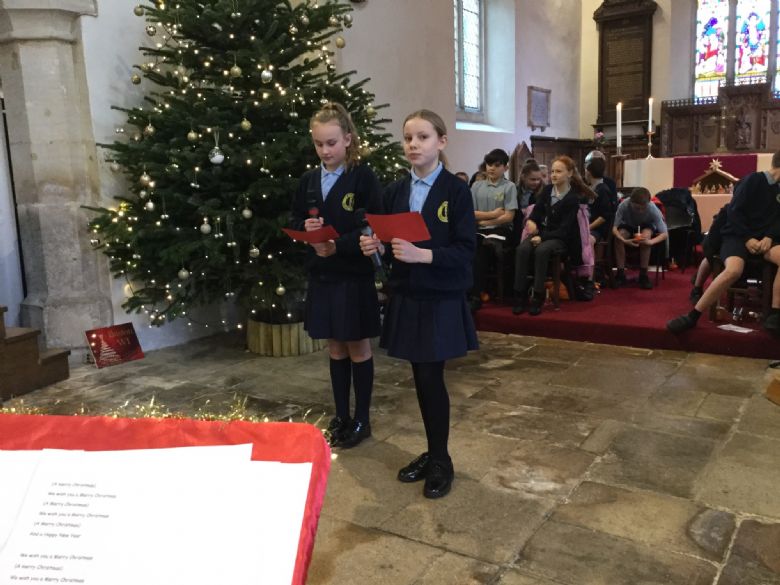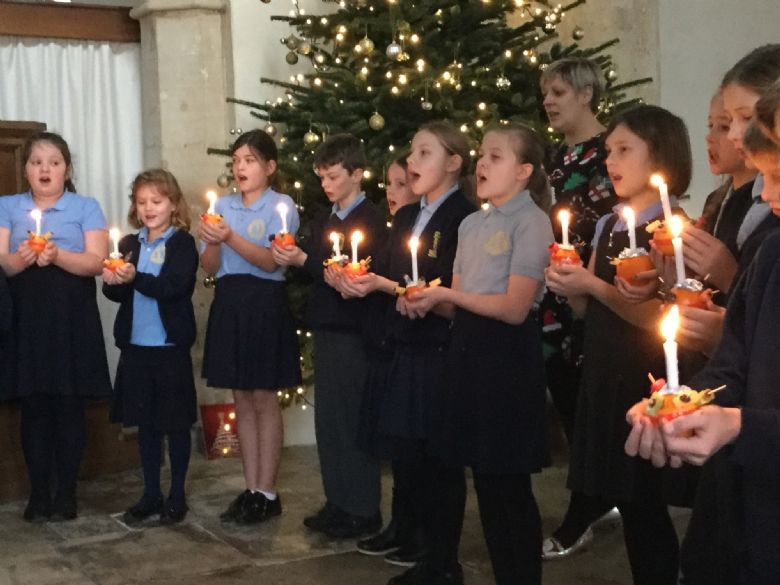 Happy New Year to everyone! We have returned back to school and understand the importance of the next two terms! We have looked at the end of WW1 so that we can start our study of WW2 next week. We have learnt how to find the mean average of numbers and learnt about the five kingdoms of classification in science. We have also served church lunches and a few of us travelled to Sheffield to sing at Young Voices. Our Y6 star this week is Josh because he is always ready for learning, always puts in 100% effort and is a delight to have in school :)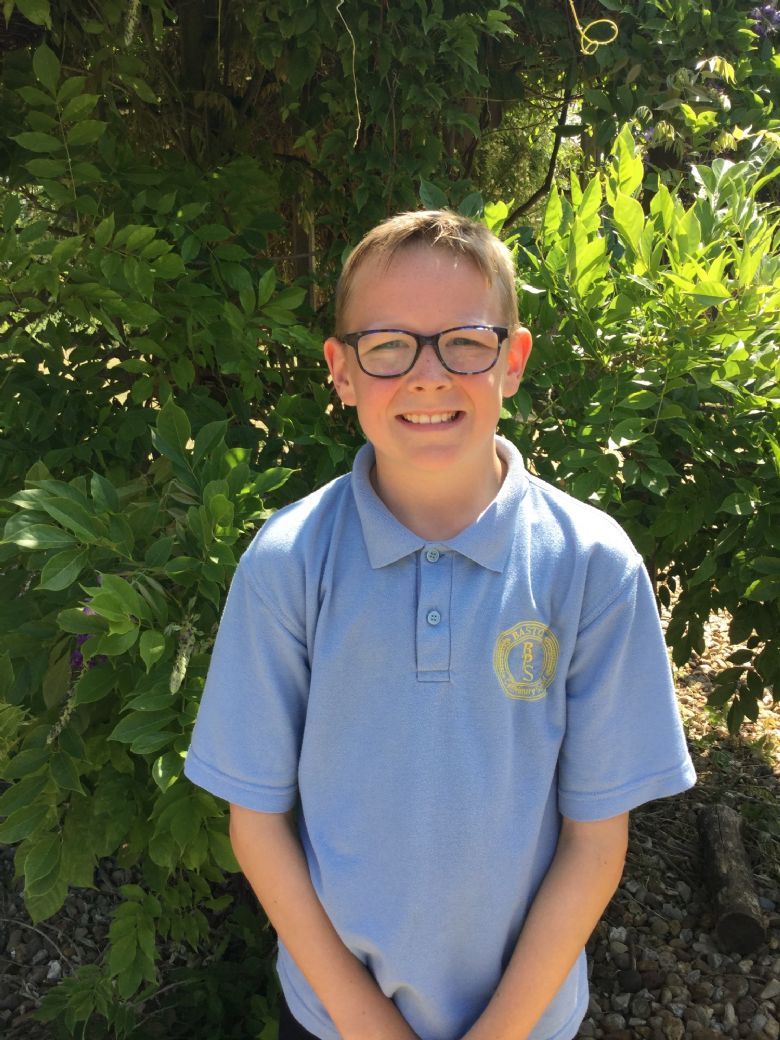 Back to normal again; it didn't take long! We've written speeches this week and presented them to the whole class, we have revised adding and subtracting fractions and also looked at converting measurements; we are looking at the question 'Religion v Science, Complimentary or Conflicting?' in RE. Our focus this week was on doing the right thing which isn't always the easy option. Maths workshop has also started with a few parents attending - thank you!
Our star this week is Niamh. She always puts in maximum effort and always does the right thing!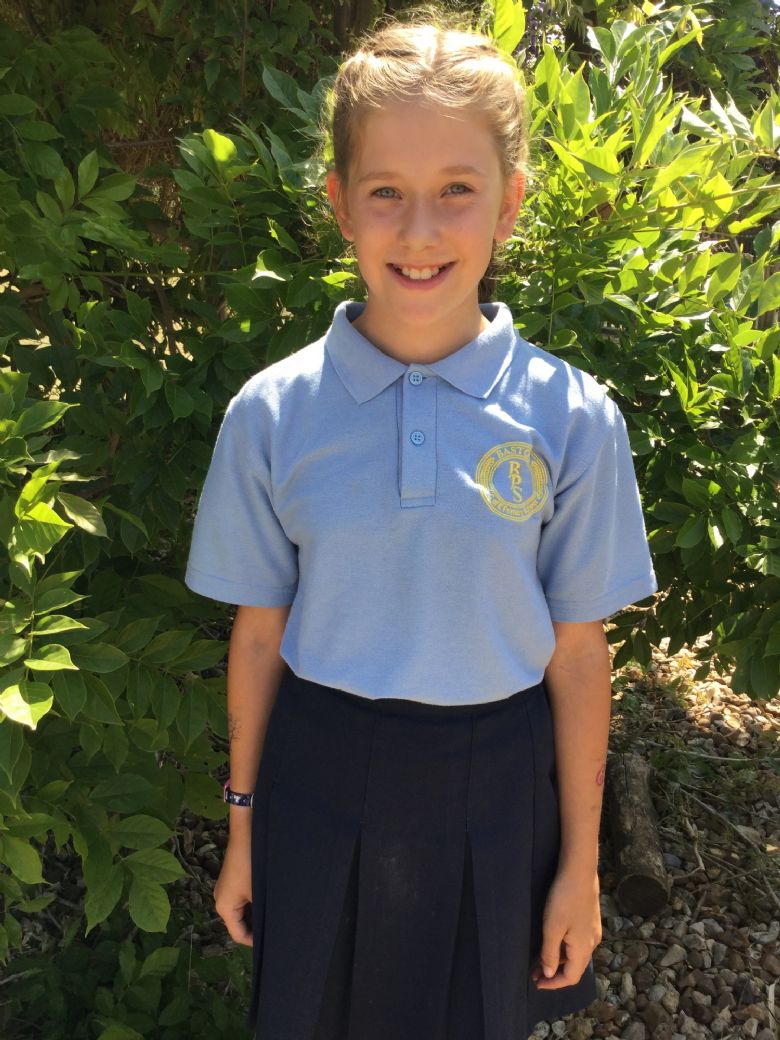 Asia Class 2017-2018
A great start to the academic year...heads down already!! Great positive attitudes to all learning across the curriculum and already great role models for the younger children in our school.
Two stars this week...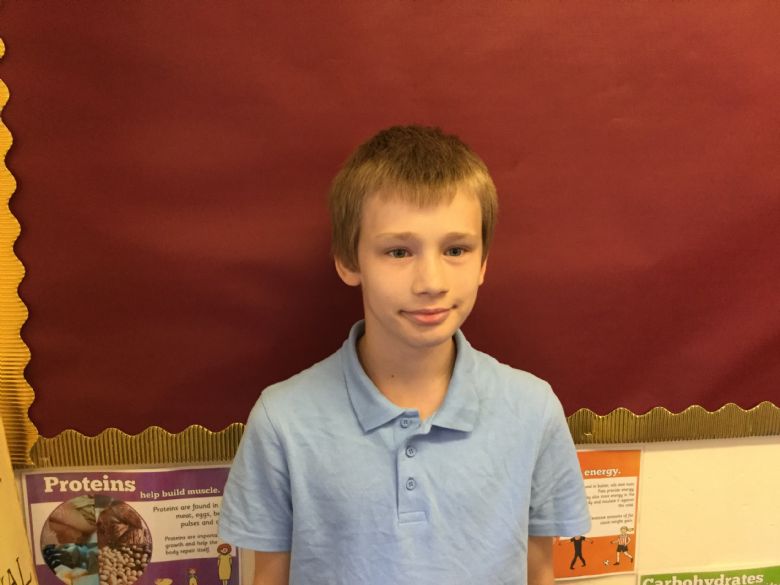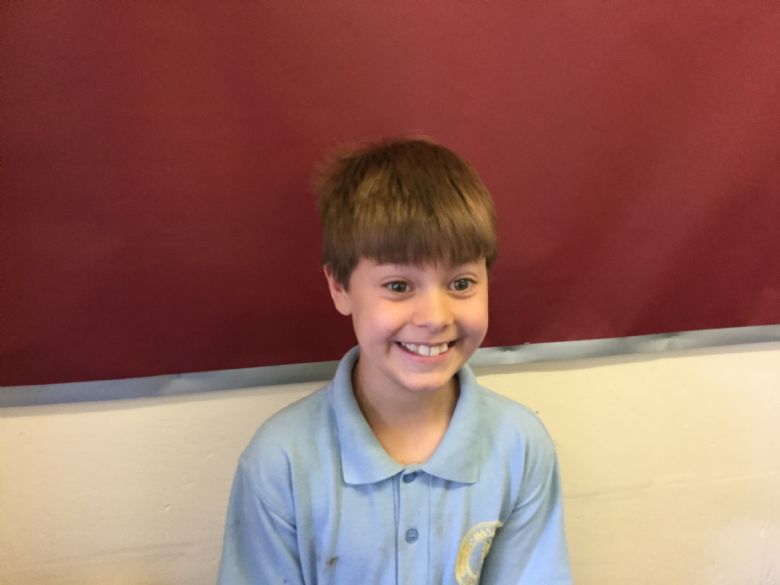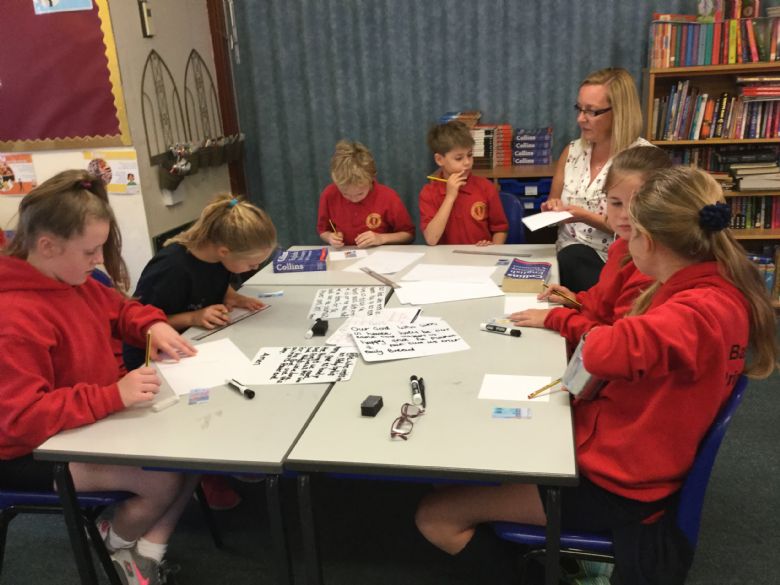 Our first trip of the year...Willow Tree Fen to look at habitats for our Forest School lesson.
Superstar of the week-Harry Hayes-fantastic role model-always works hard, always on task, great friend and enthusiastic learner. Well done Harry!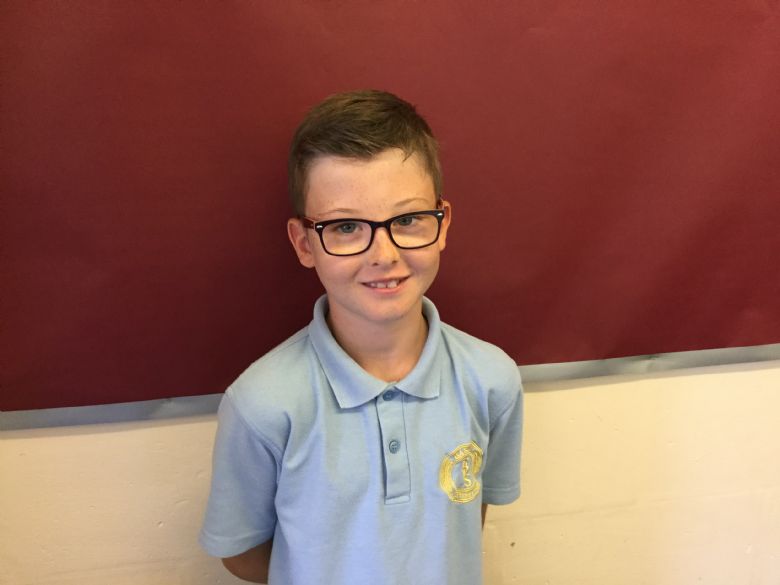 A busy week, we have finished our work on recounts in English and started journalistic writing. We have been doing long multiplication in maths and have started short division showing remainders as fractions and decimals. We have continued our work on evolution in Forest School and have also choreographed more of our ROH dance. We have had a day out at Wilds Lodge Music Festival where we developed our independence and visited a few workshops.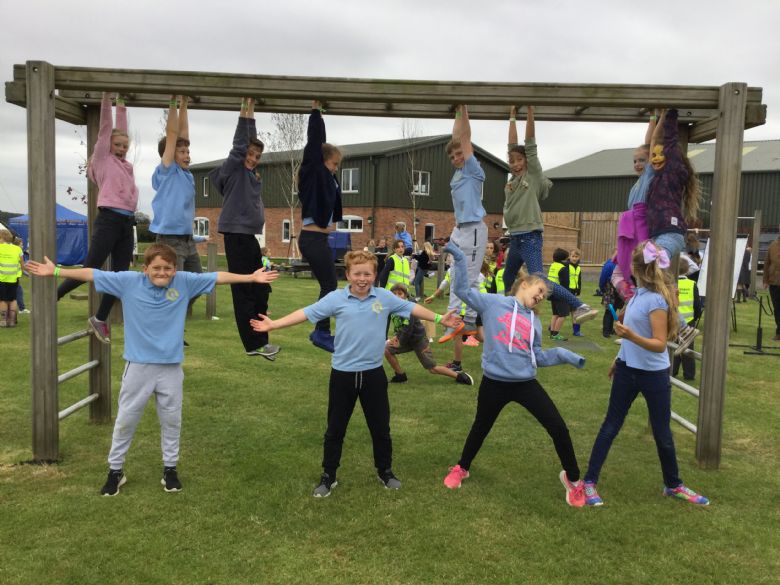 Superstar this week is...Luke. A fantastic start to the year demonstrating an enthusiasm for all aspects of learning ;)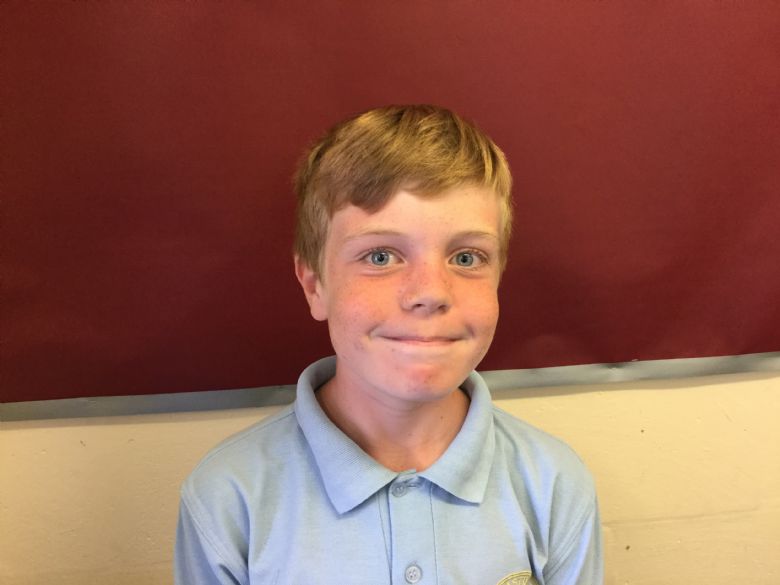 Great work at Cross Country today-second place for Y5/6 girls and 1st place for Y5/6 boys :)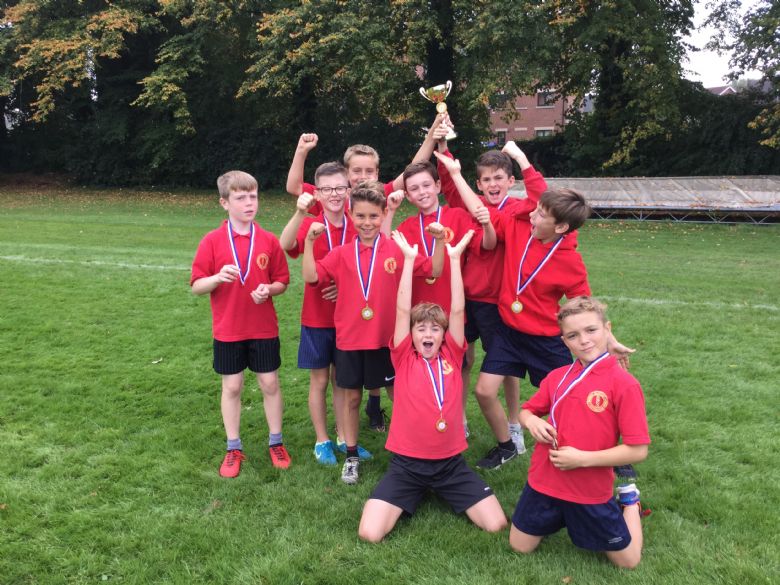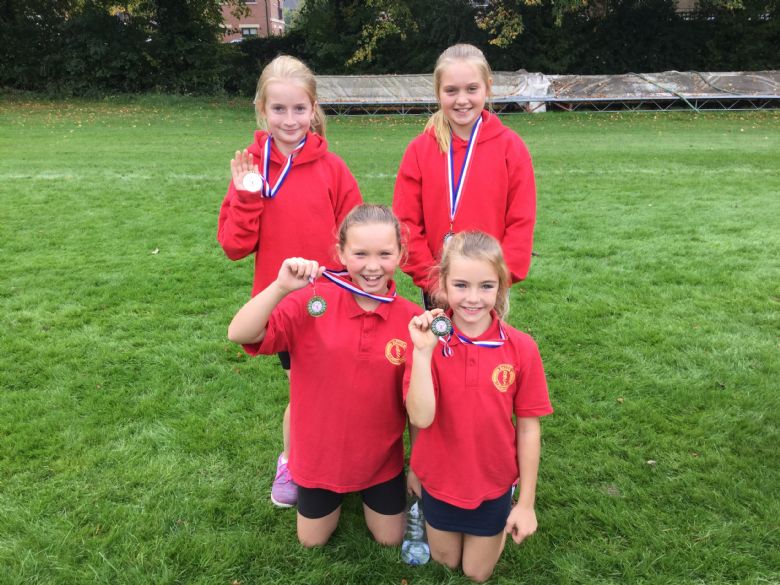 Getting ready for MacMillan Coffee afternoon tomorrow...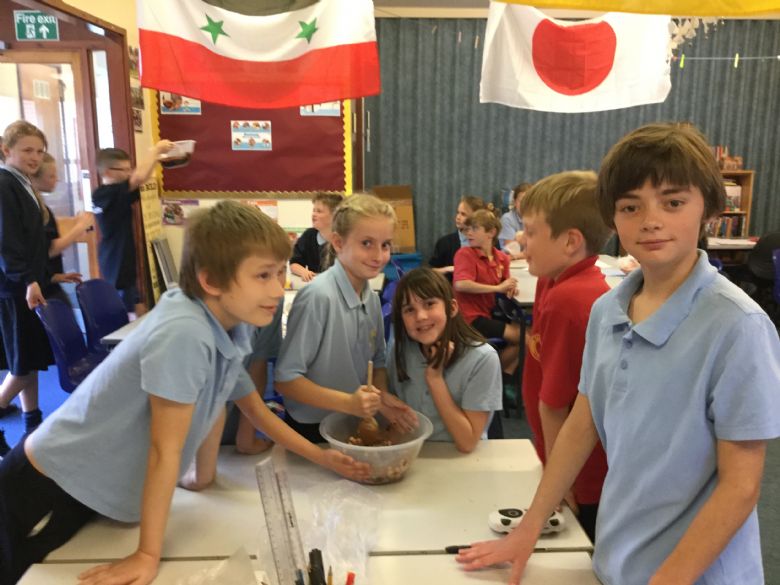 A massive £255 raised-great effort everyone!
Our superstar this week-Anna. Great attitude to learning this week, especially in maths and reading.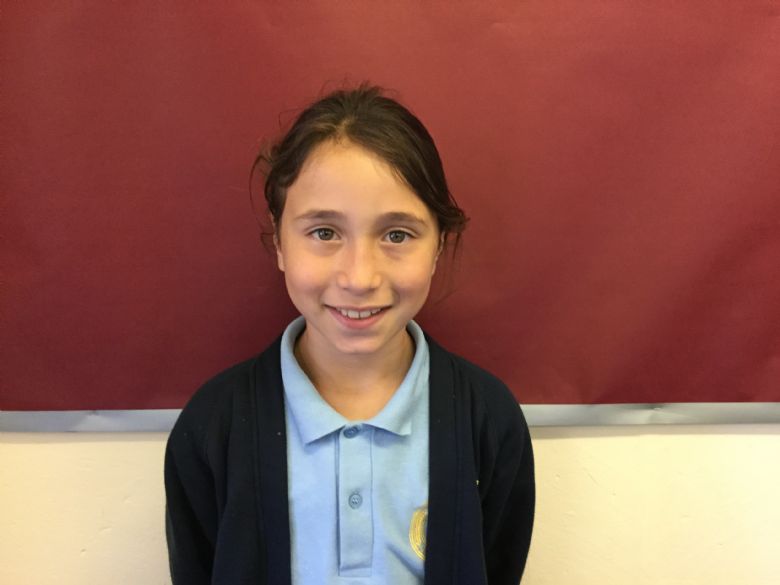 Harvest Festival this week went well with Year 6 taking the lead perfectly-well done everyone!
We have written two journalistic pieces of writing and have recapped the four basic operations in maths, including decimals, multiplying and dividing by 10,100 and 1000, HCF, LCM and Prime Numbers. We have measured our heart rates in science and continued our work on Evolution in Forest School. Our Star this week is Louis, who has worked partcicularly hard in maths and English.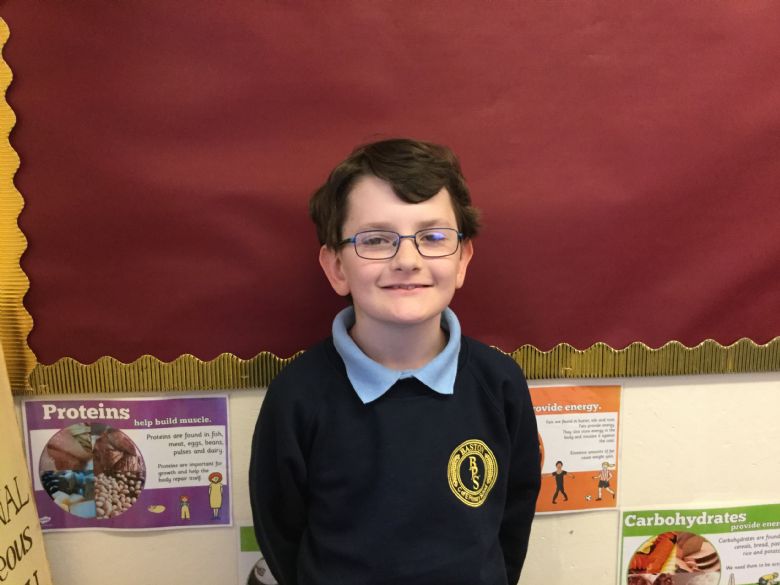 We've had a 'Challenge Week' this week where we have completed reading, maths and SPaG papers along with continuing our Anglo Saxon topic with Mrs Fowler, Spanish with Mrs Emery, our ROH dance, Forest School, disected owl pellets, Forest School and we have thought about what commitment means in RE. An extremely busy week (as usual!) and we have also looked at fractions-finding common denominators and equivalent decimal and percentages.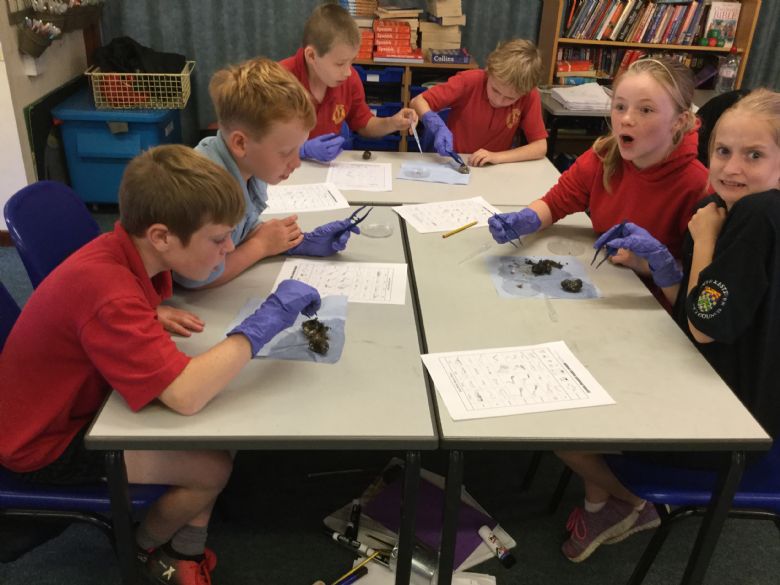 Our superstar this week is...Noah-fantastic week-well done.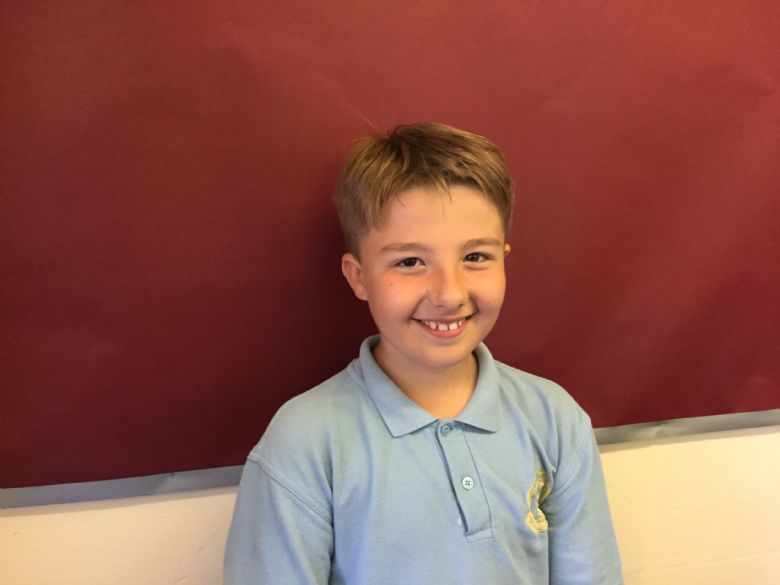 Our last week of Term 1 was spent 'Computing', drawing Skellig with charcoal, drama, completing our dance, character descriptions with expanded noun phrases, multiplying and dividing fractions.
Drama morning...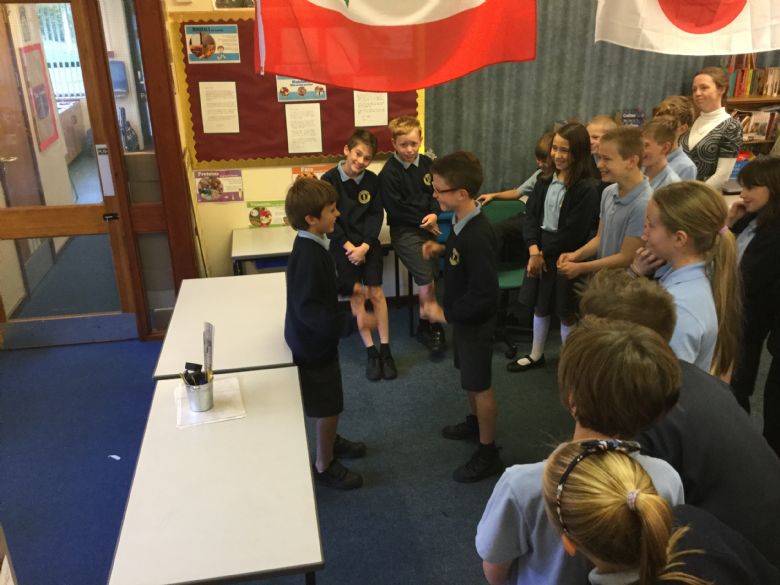 Our superstar is 'super' Philippa...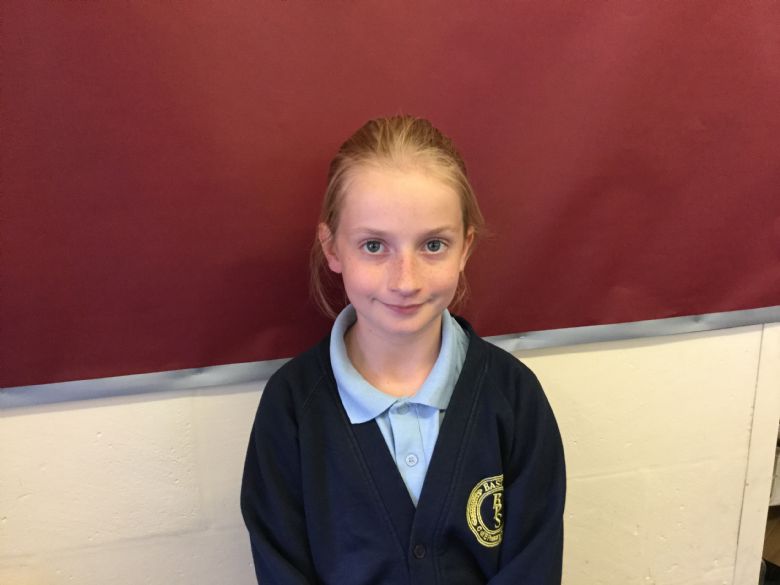 It hardly seems like we've only been back 4 days!!! We've been hard at it as usual! Problem solving in maths, learning about the trenches in WW1 in English, Big Art,re-creating Propaganda Posters, getting ready for Christmas in music, a football tournament, tag rugby in Games, fine tuning our dance after receiving excellent feedback from ROH and getting to grips with comprehension questions in Guided Reading. Two superstars this week...Danyelle for her commitment to reading and Alfie for a great attitude to problem solving in maths.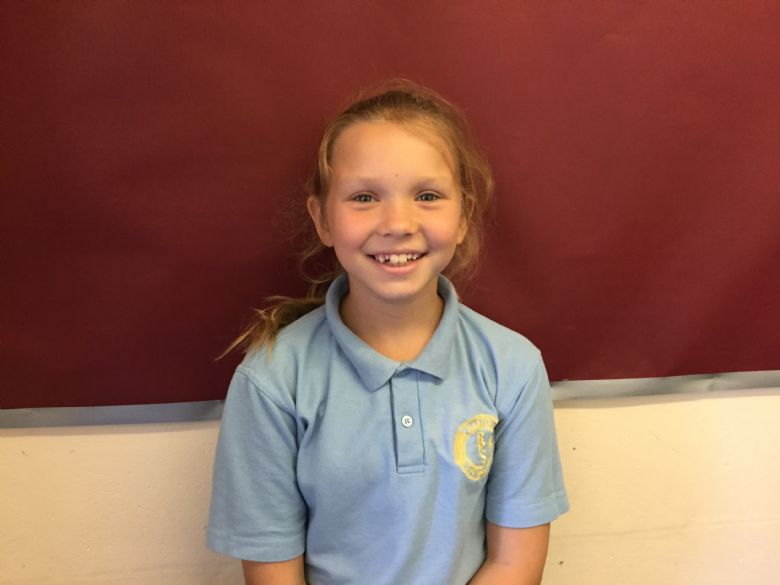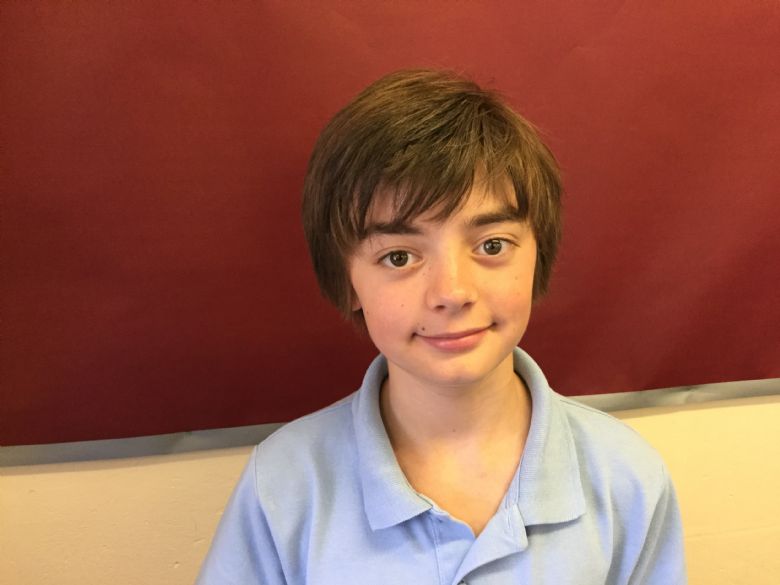 Some of us have also been serving lent lunches at church too!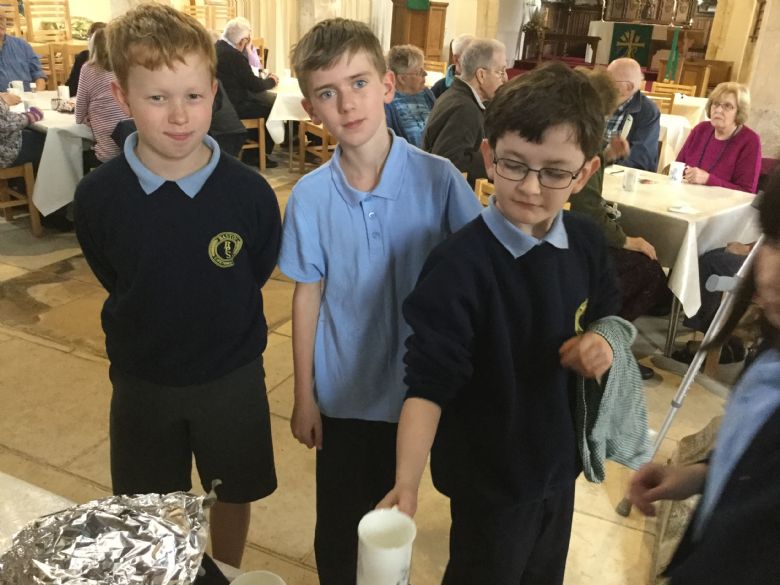 This week we have been working out percentages of numbers in maths, writing Remembrance poems and letters home from the frontline in English. We have been checking our pulse rates and looking at drugs in science. How Muslims show commitment in RE; classification in Forest School. We have received our winnings from the Raft Race, attended a Remembrance service in church, Tag rugby in Games and some of us went to the PTA disco. 15 of us have represented our school in the annual netball league of which we have won all of our matches so far! Tomorrow (Friday) we are going to a Construction Day at Stamford College. Never a dull moment...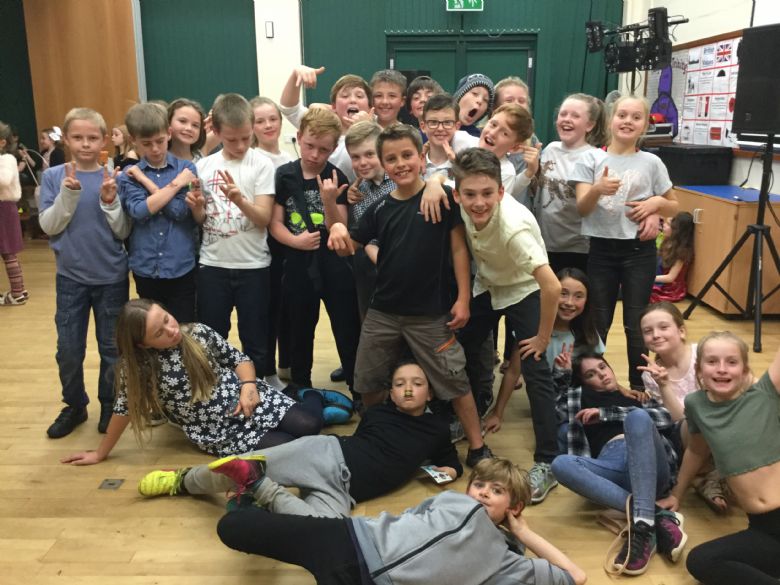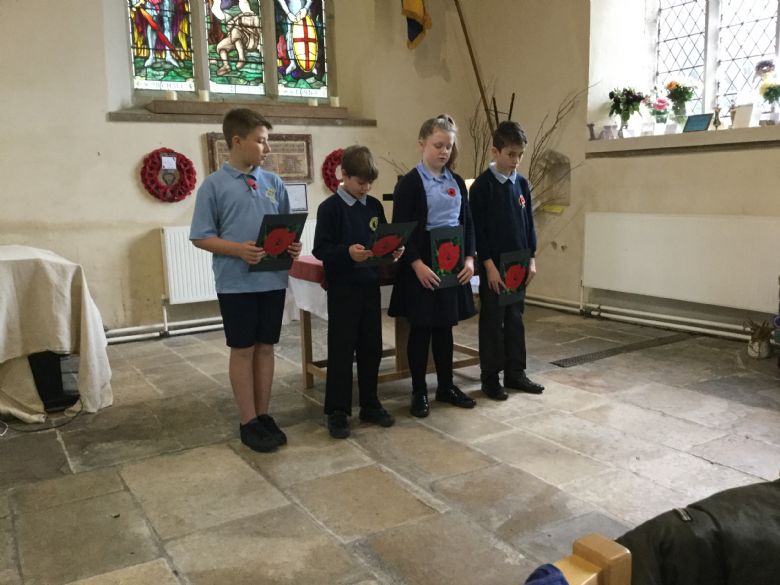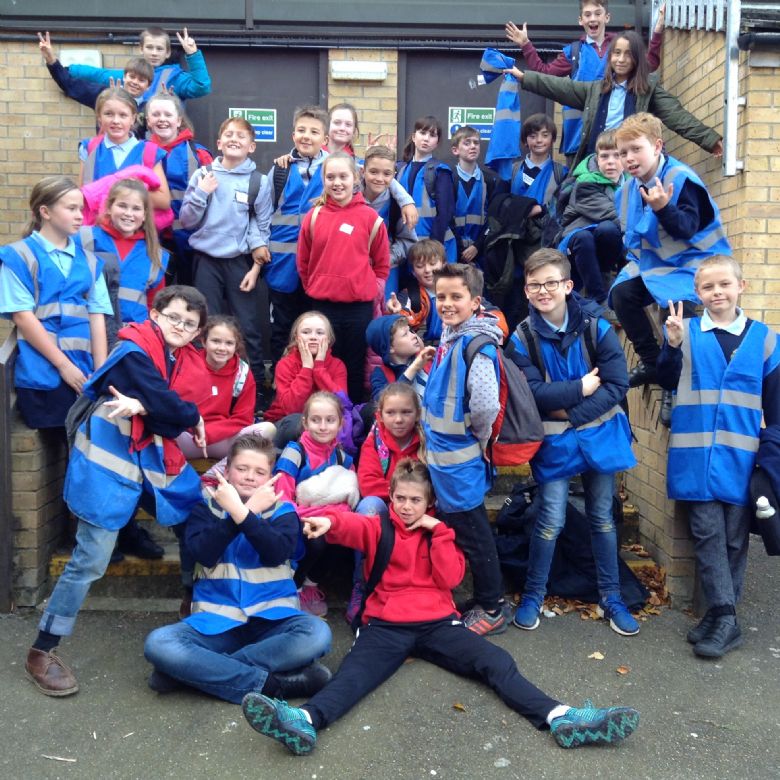 A great day had by all at Stamford Construction Day. For all photos look on the Construction Day 2017 tab to the left!
This week we have continued with oir work on percentages and equivalents in maths, classification in Forest School, a war narrative in English, our last dress rehearsal for our ROH dance, drugs and their effect on our bodies in science. Some of us have been ambassadors for our school showing new prospective parents around, our netball league has continued and the annual swimming gala takes place tomorrow (Thursday). We have had a visit from Ben Smith who talked about his plans for a challenging goal to run from San Francisco to New York in 38 days in the near furure.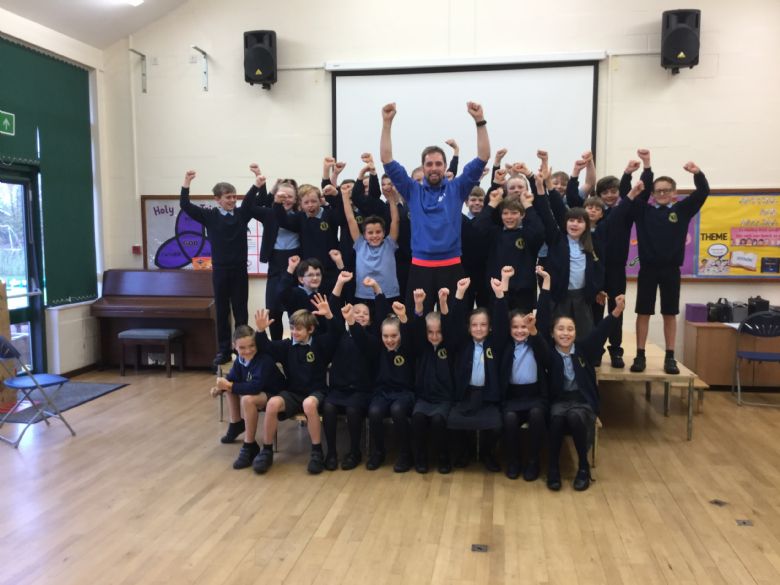 Our star this week is Charlie-a great attitude to his learning in all subjects, well done!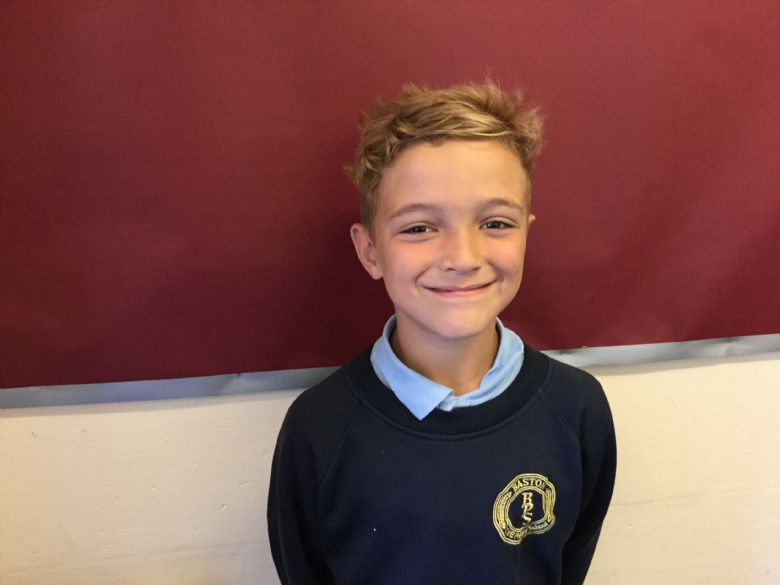 We have also spent the afternoon filming our dance at SES. We also enjoyed our lunch in their canteen!
L2L this week...and what you've been waiting for! Our great dance!
We have been looking at the 1914 Christmas Day truce in English, finished FDP work in maths and have moved on to area and perimeter. We have learnt about the last two pillars in Islam-Sawm and Hajj. Continued with classification in Forest School and how drugs affect our bodies in science in class.
Our stars this week are
Dan, for his cool, calm attitude to all apsects of school life.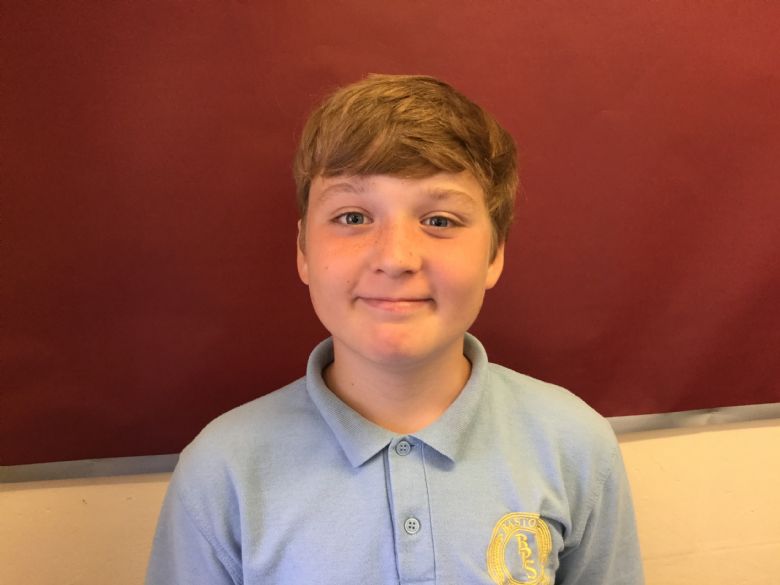 and Toby-for his great personality in class and his dedication to conquering equivalent fractions in maths this week.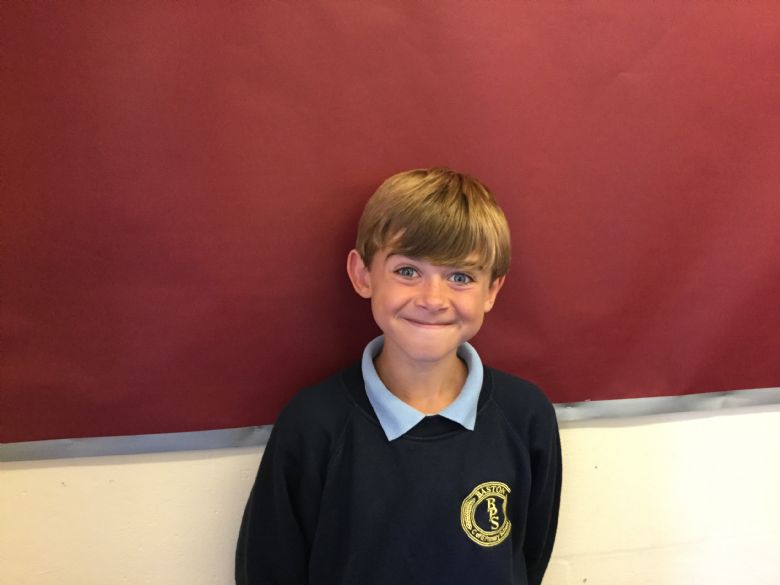 This week we have been finding the volume of 3D shapes in maths, looking at how the circulatory system works in science, learning about how zeppelins were used by the Germans in WW1. We have also taken part in a Girls Football tournament, a Y5/6 Tag Rugby Festival and our netball league has been completed.
Our star this week is Elena-a brilliant, positive attitude to all aspects of school life.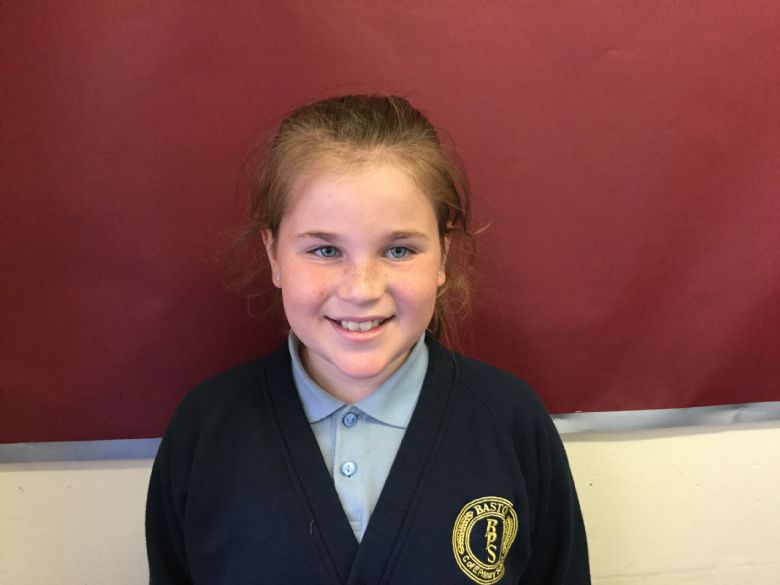 Christmas has arrived in Asia Class...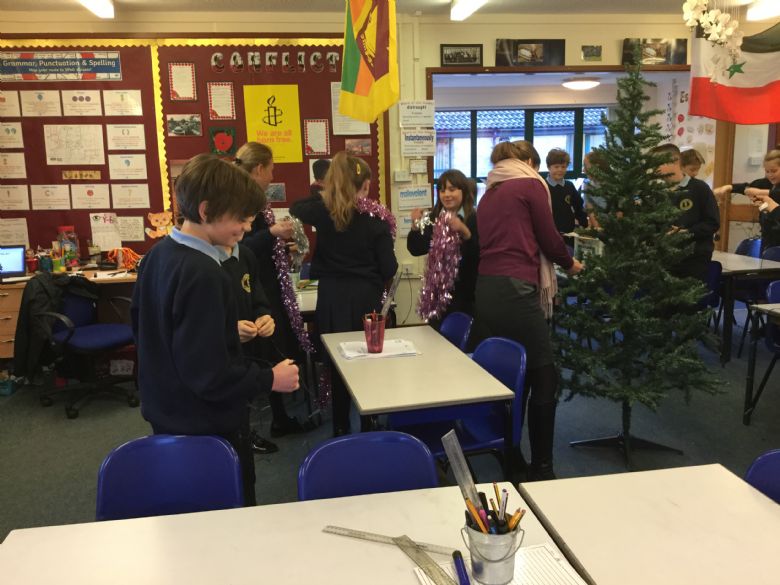 Great to see some 'old' faces at the Christmas Fayre..Y9's Elliesia, Evan and Alice, Year 8's, Lara, Jacob, Jamie, Thomas and Charlotte S, Year 7's Bayley, Olivia, Ferris, Denis, Jesse, Pacha, Violet and Ben C(Will H I know you were there!!)-glad to see you are all doing well. X
We have had a 'Challenge Week' where we have worked really hard to apply all that we have learnt in test conditions. However, we have also had fun making a zeppelin, making bread, an intra class football competition, cooking in Forest School.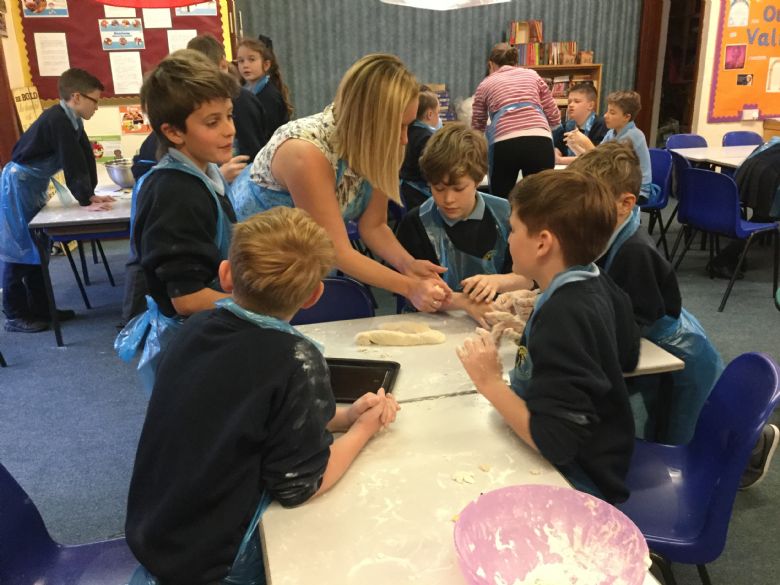 It's nearly Christmas! This week we have enjoyed our Christmas entertainment/visit from Santa organised by our fabulous PTA. We have performed at church in our Christingle service. We have also learnt about the Battle of the Somme, looked at co-ordinates in maths and completed Private Peaceful.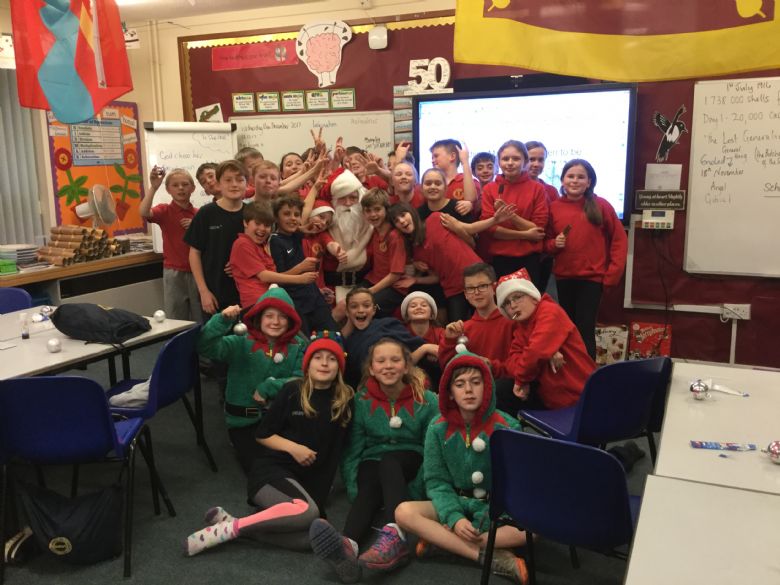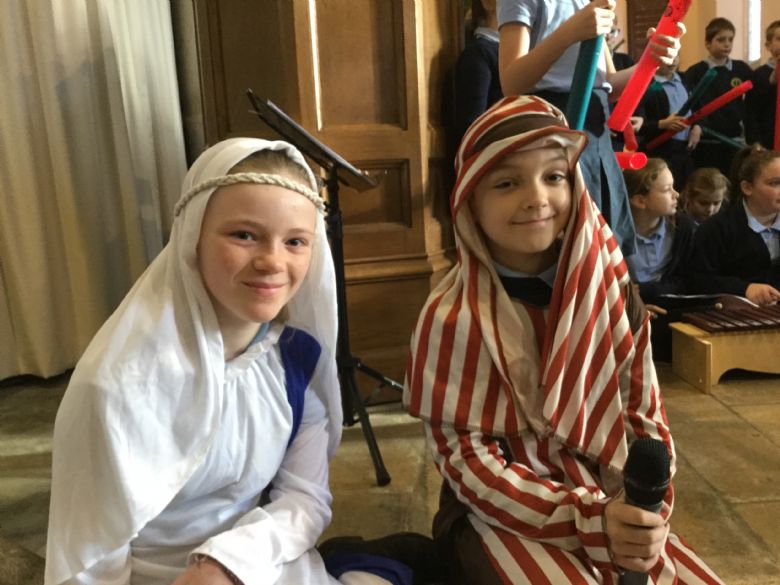 All photos from this week are on the Christmas 2017 tab on the left!
Last two days of term-a little Advent maths, RE, using playscripts to act out a variety of Christmas plays.
And...to end the term 3 stars!!!!!!!!!!! A sad farewell to Harry B; we wish him well at his news school in Kendle
.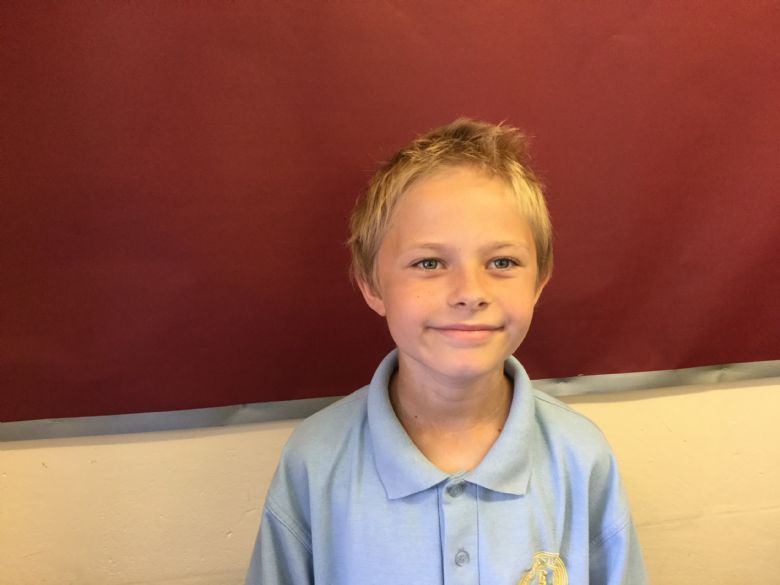 Happy New Year to everyone.
A great start back for Year 6. We have written NY resolutions using modal verbs, looked at colons/semi-colons, passive/active voice and started to write a narrative on the Dreamgiver in English. We have continued with co-ordinates and have looked at translation in maths. In science we have started our Electricity topic. We have used all of the apparatus during Indoor PE which we thoroughly enjoyed-well done to Luke for getting to te top of the ropes!
Our star this week is Harry S; he's always on task and completing his work to a fantastic standard.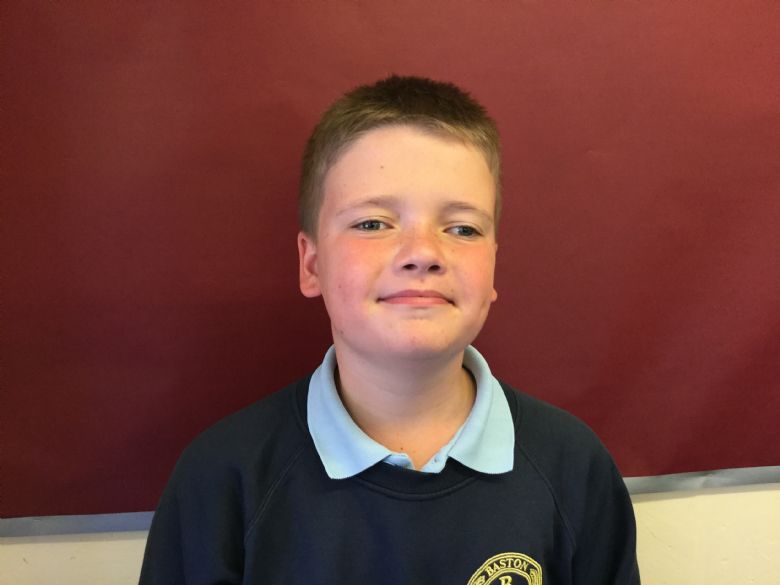 A warm welcome to Fraser who has joined us this week and has made a great impression on us all. This week we have continued with Carrie's War, completed our work on Dreamgiver and started to use the technique 'show not tell' in a narrative 'Blackface'. In maths we have learnt about scale factor, ratio and proportion including making lemonade by adjusting a recipe accordingly. Our light designs are coming on in science and we have started our new RE enquiry question-'Christianity v Science-complementary or conflict'.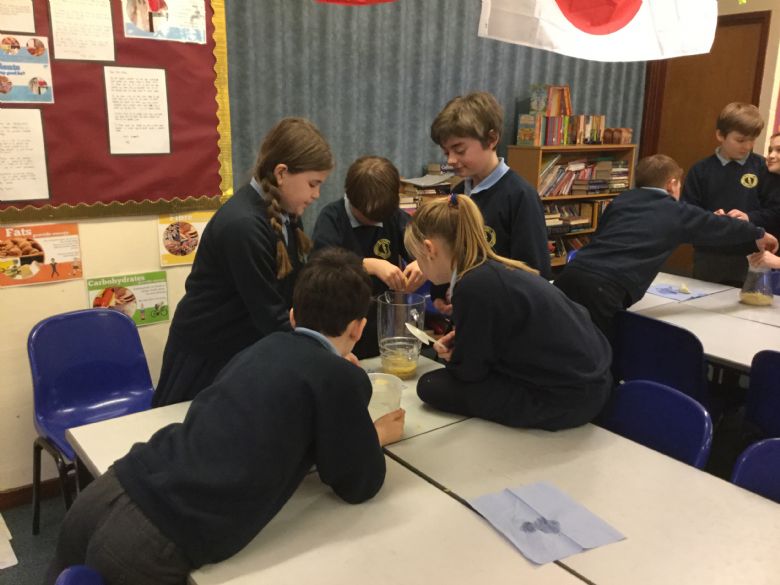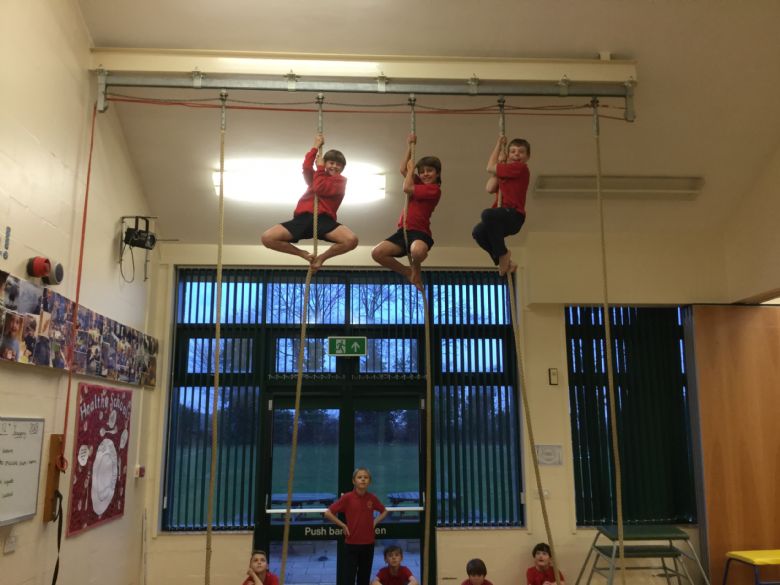 Our Star this week goes to someone who has been working really hard during lessons and has had a personal target set for the week. Has he made it?
Of course he did!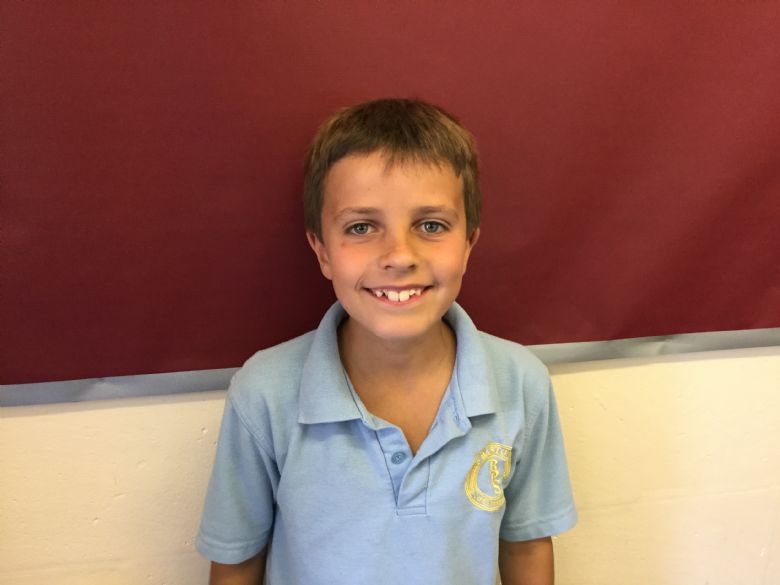 A quiet week this week as we had lots of children out for two days at Young Voices. We have started working on algebra, and continued with Carrie's War, completed a reasoning and arithmetic paper in maths and started our work on WW2 in English and Forest School. Some of the Year 6 children delivered Collective Worship on Wednesday and Thursday-thank you!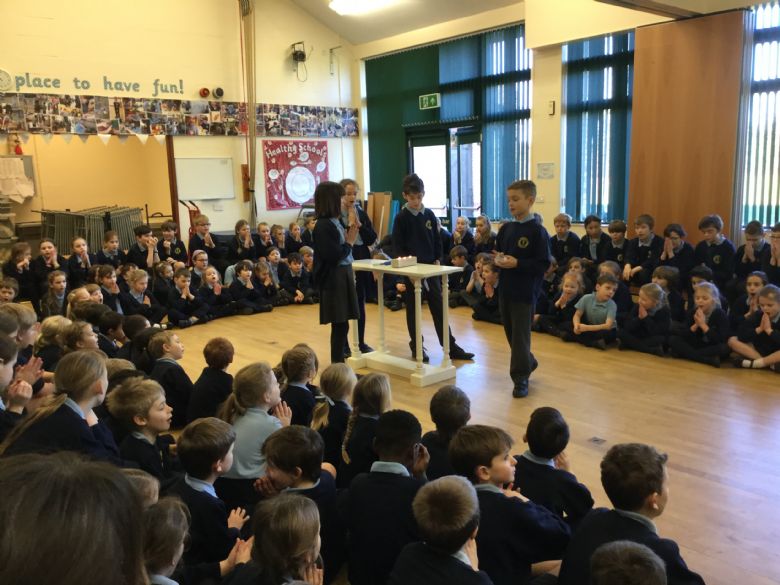 Alex has had a brilliant start to the New Year and is a well deserved Star of the Week.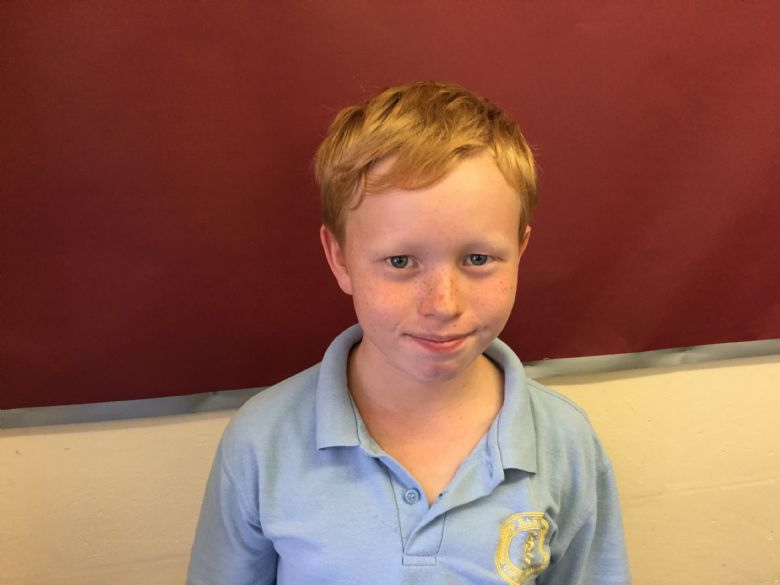 We have continued with our learning of algebra in maths, written 3 pieces of independent writing in English, started to create our light designs in science, Anderson Shelters in Forest School and we have learnt more about Baghdad in Topic with Mrs Fowler.
Our star this week is Olly, who has had a fabulous week. He was brilliant in Forest School with Mr Hawes and has really pushed himself in Guided Reading and Reading boosters with Mrs Mills. He has also nearly mastered algebra. He is a valuable member of our class; he represents us at School Council meetings and has also delivered a Collective Worship this week.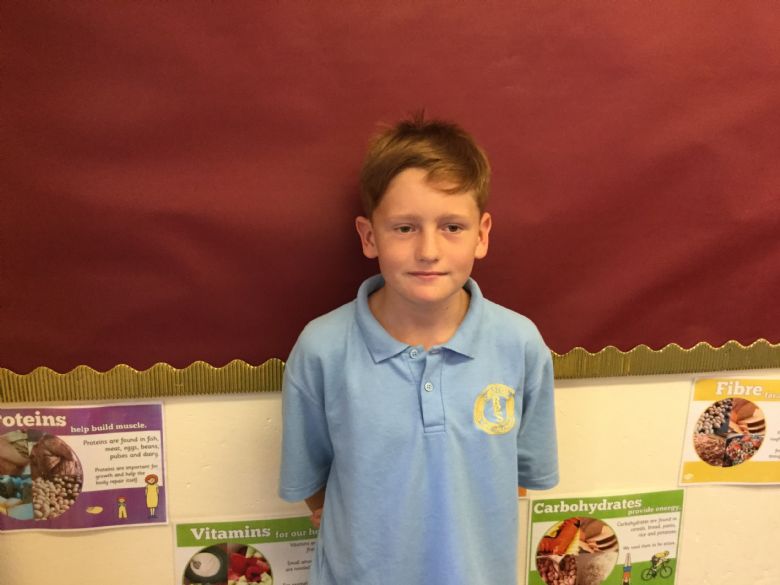 This week we have started looking at statistics in maths-finding the mean average of numbers, in English we have written a character description from Carrie's War and also written a letter as an evacuee, in RE we have held a Line of Enquiry on Science v Religion and written our own thoughts and opinions on this topic. Time is flying as SATs are approaching and we are working hard in preparation for them. Topic with Mrs Fowler, Spanish with Mrs Emery and Computing with Mrs Tyler.
Our Stars this week are two young ladies who are both dedicated to their learning and are a great help to me in the classroom.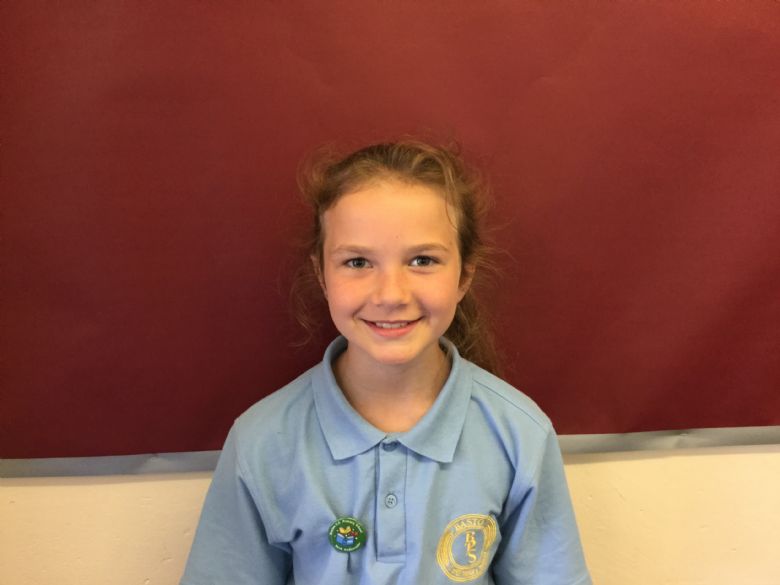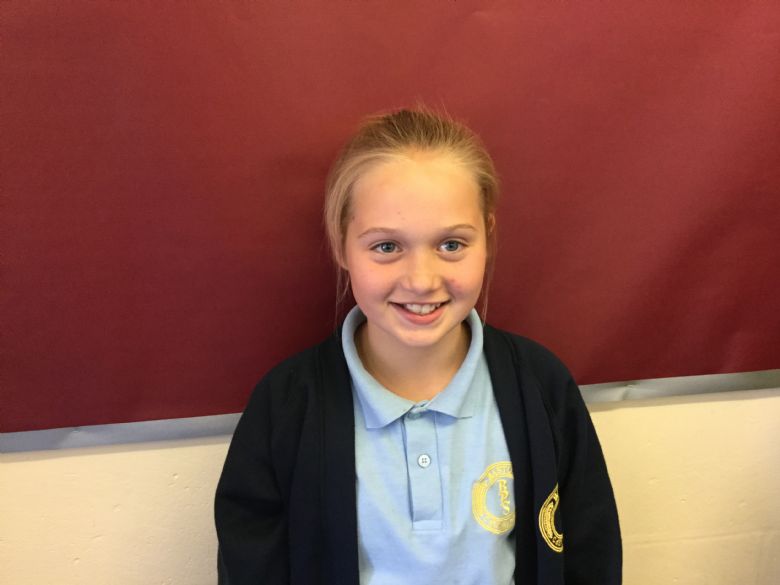 Last Friday our girls represented in a local football tournament-they did us proud and only let in one goal.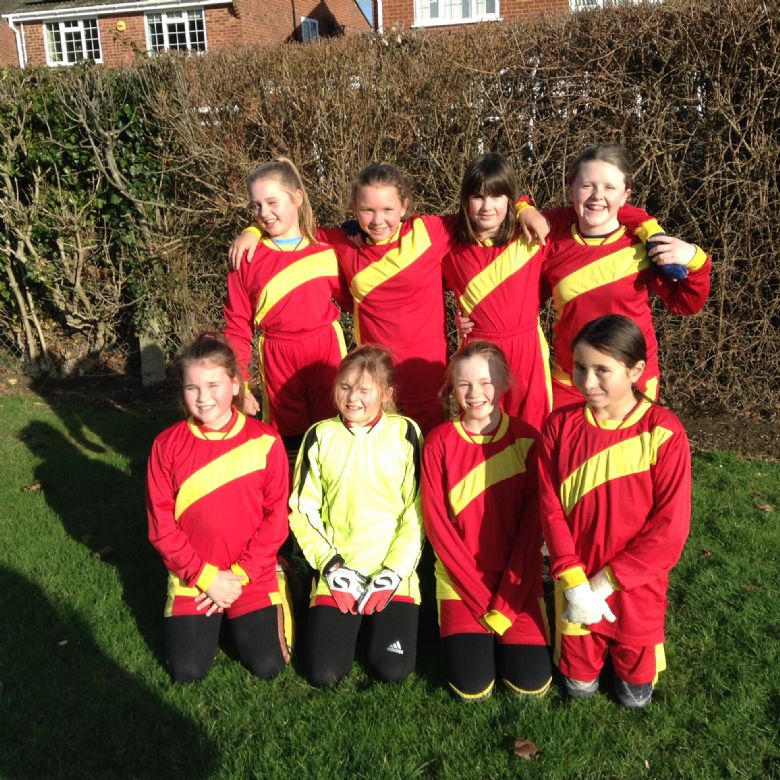 What an eventful week! A visit from OFSTED, a performance of our dance of the stage at the Holland District Centre, a mock magistrates court in the classroom and a lacrosse training session-not to mention a few 'challenges'!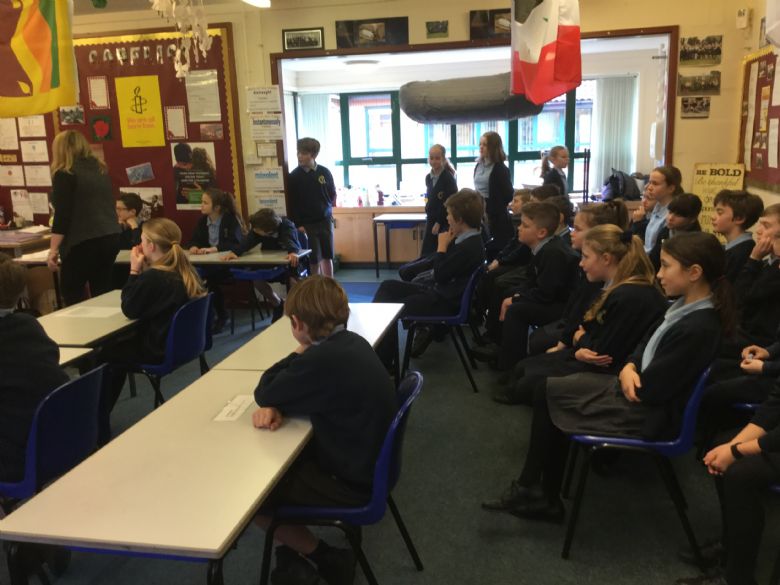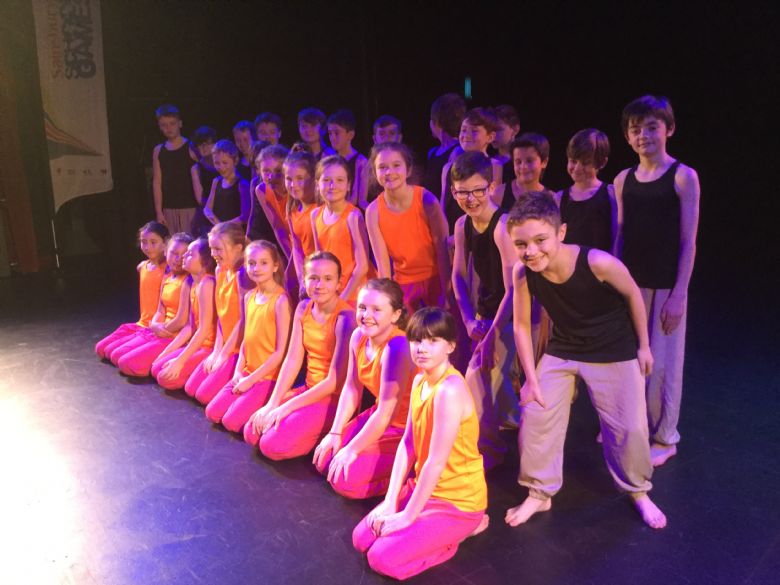 We have also led an assembly with Inspire Plus on healthy eating and have nearly finished our lights in science. Our superstar this week is...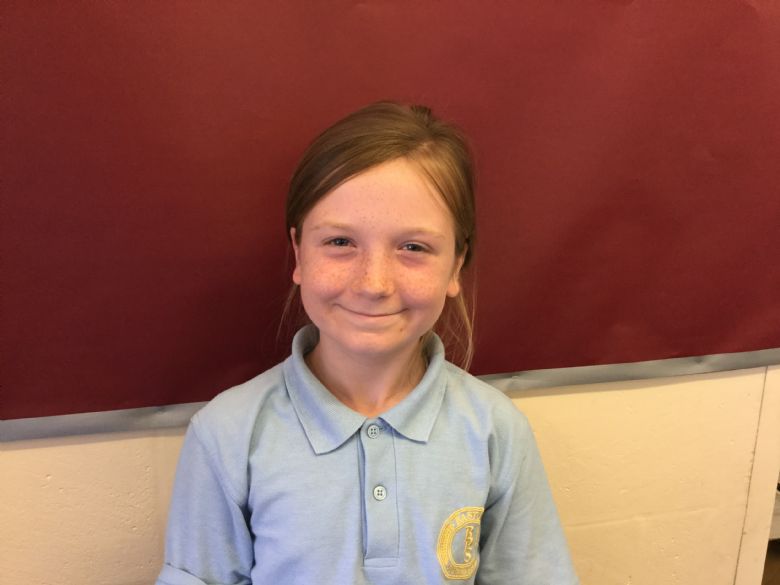 Super dupa Sophia! Great help around the class, brilliant attitude towards all learning and a really positive approach to all aspects of school.
Half way through the year now and SATs are approaching fast! We have started to look at a picture book in English-Rose Blanche, had a SPaG competition against Y5, looked at conversion and imperial measurements in maths, carried out research on the classififcation kingdoms in science. Our star this week is Ellie-Mae; she is ALWAYS on task, helpful, polite and a great asset to Y6.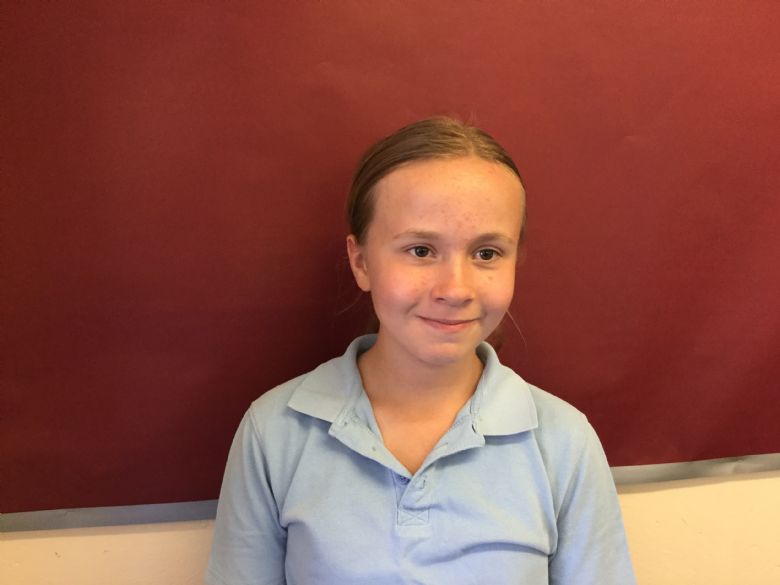 We've all enjoyed being back at school after our snowy days off! We have finished off our work on Rose Blanche, completed Carrie's War, started to look at angles in maths and thoroughly enjoyed World Book Day.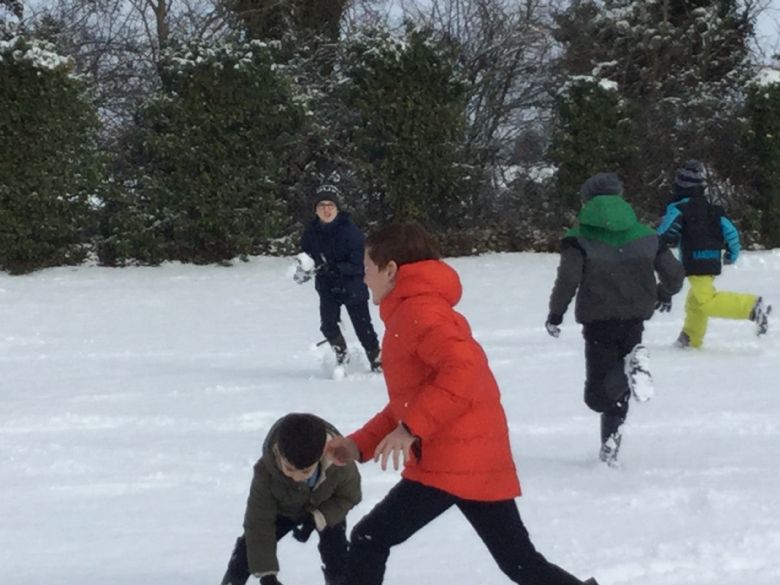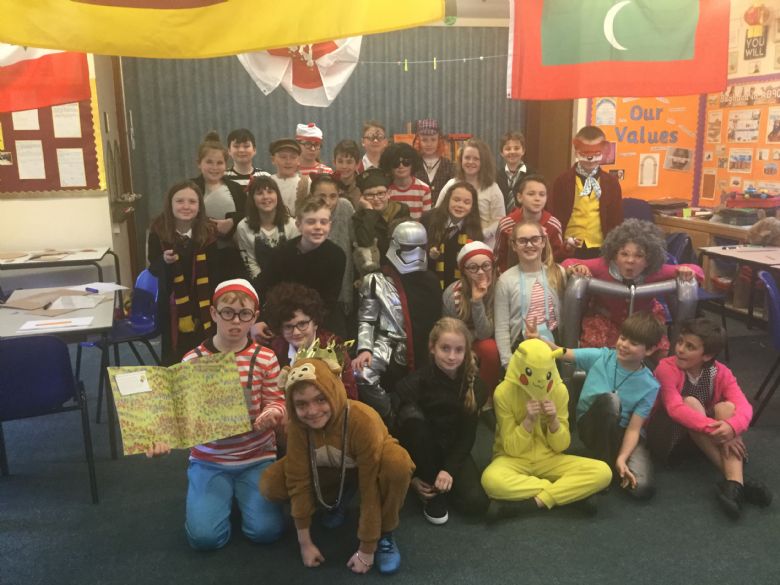 Our stars this week...Rhys for brilliant work in maths and Jodie for everything that she does, every day of every month since we started in September-she's always a superstar!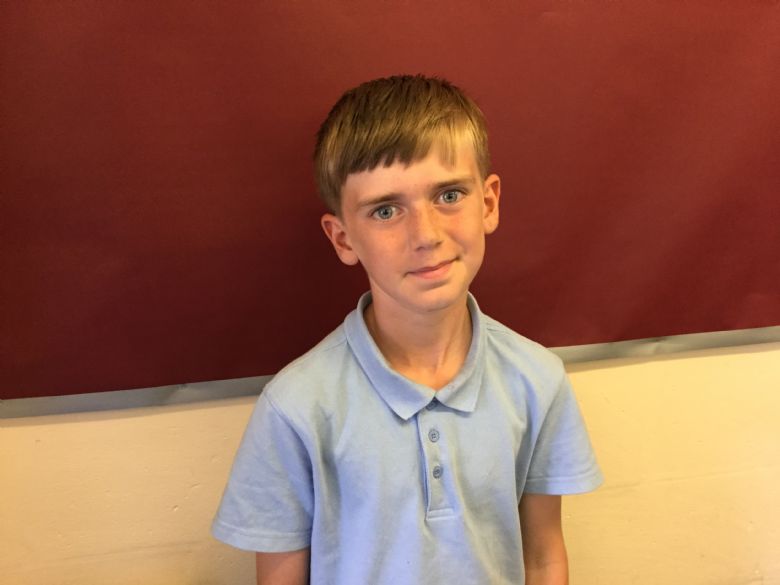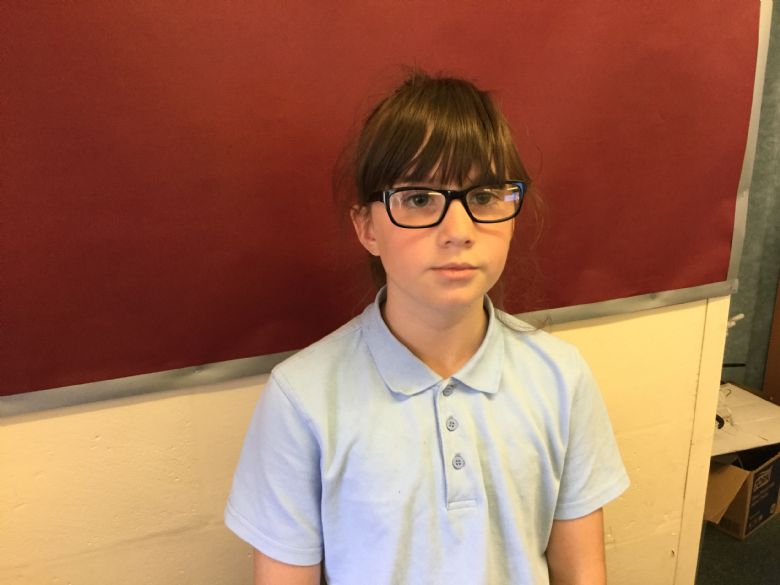 Alot going on again this week. A quick visit to see Year 7s at BGS.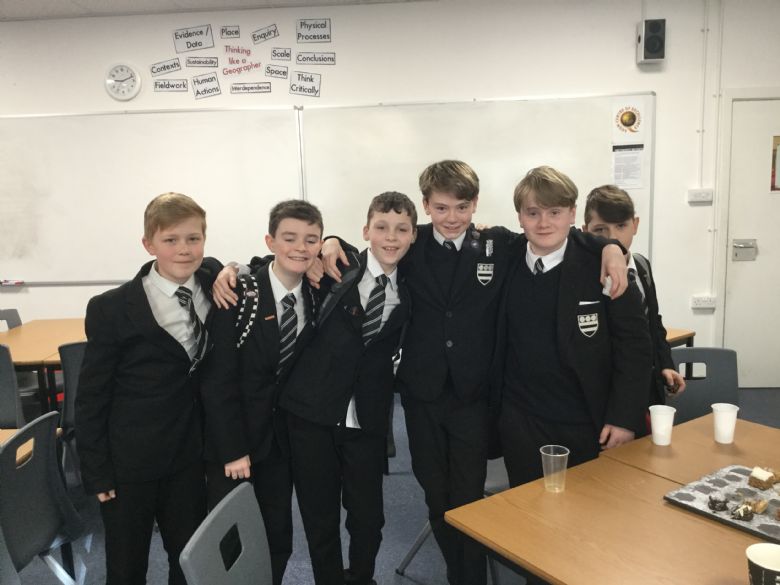 We have being looking at The Blitz in English, continued with our work on angles in maths, written a biography on a WW2 leader of our own choice and found out about Anne Frank in Guided Reading. Our superstar this week is someone who has had a fantastic week in class, has been a great help at Lent Lunches 2 weeks running and shows great humilty in his sporting achievements outside school. Good luck Emrys at Crystal Palace at the weekend!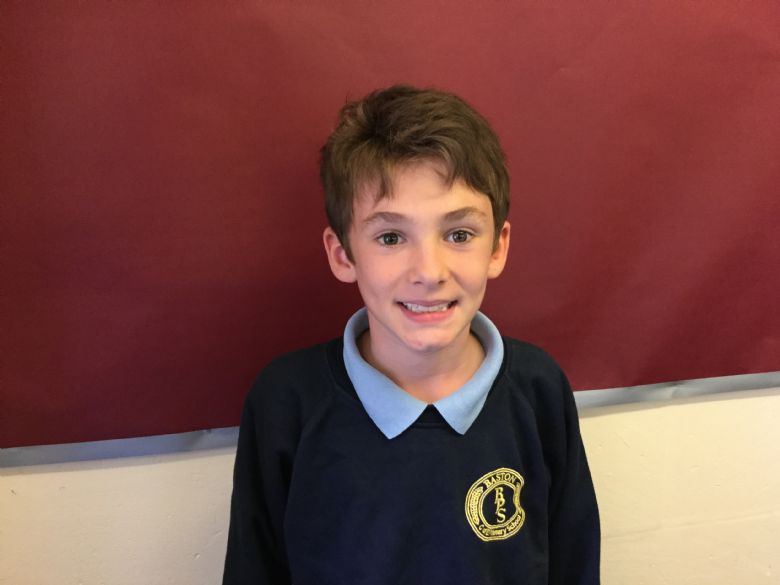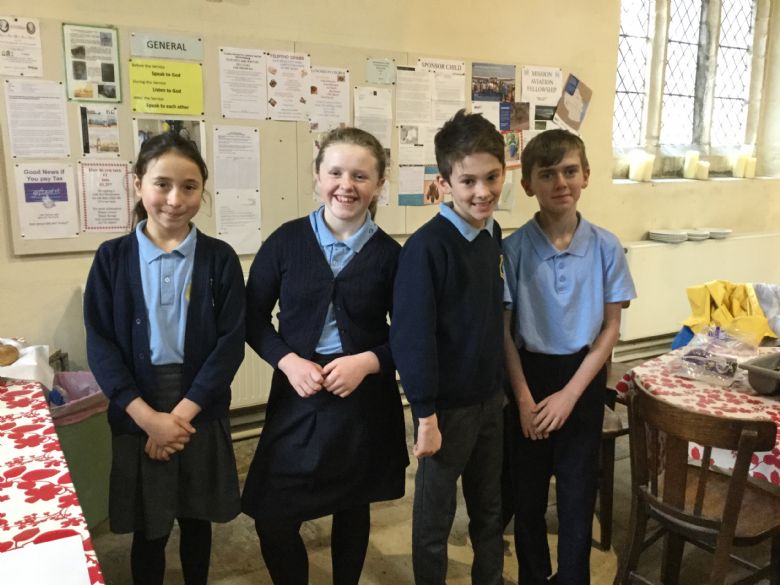 A few challenge papers this week, The Highwayman in English, a new dance to learn in PE, Lent Lunches and a full day out at Willow Tree Fen...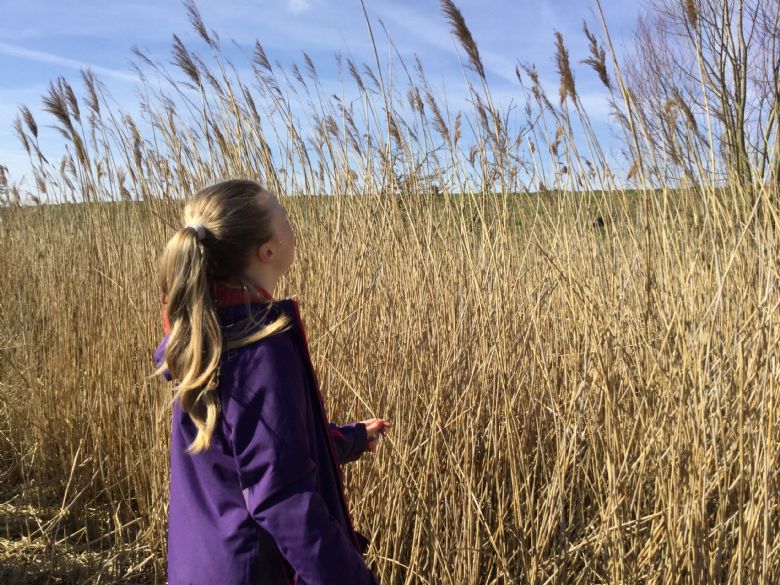 All photographs from the day are in the tab on the side.
Two stars this week:
Lily Grace for an amazing week and super shoting in netball practice & Harry H for his science knowledge at Willow Tree Fen.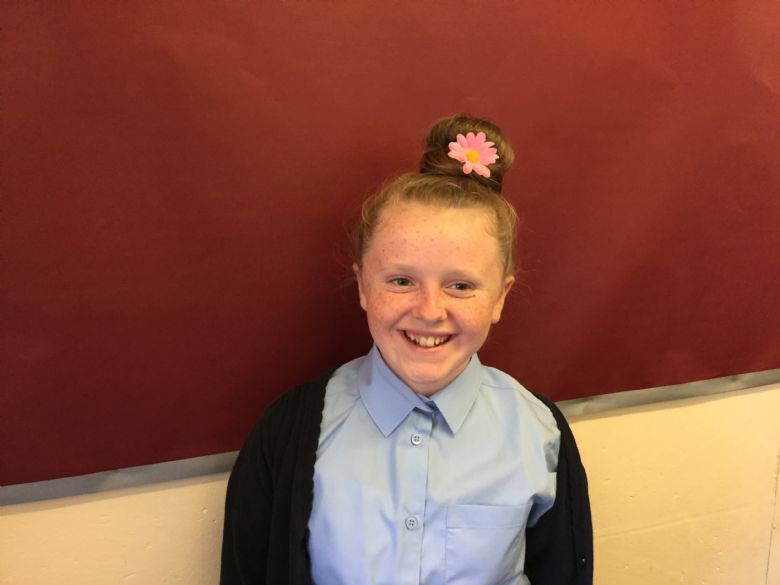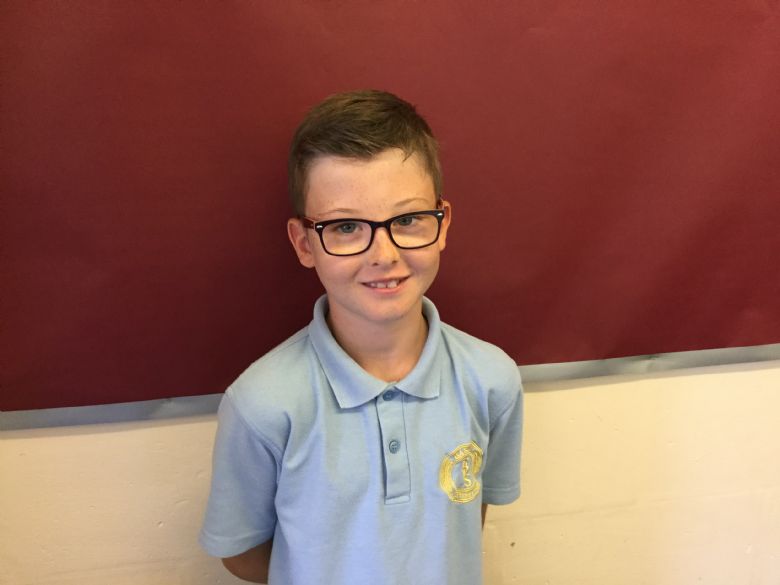 A short week-Number Day on Monday morning, inhouses. Music quiz, Easter service and rehearsals and a little reasoing practise in maths...Happy Easter to everyone-relax, revive and revise! see you all in two weeks!
Star of the Week was Fraser-amazing music knowledge; he answered all questions within 2-5 seconds of intro music!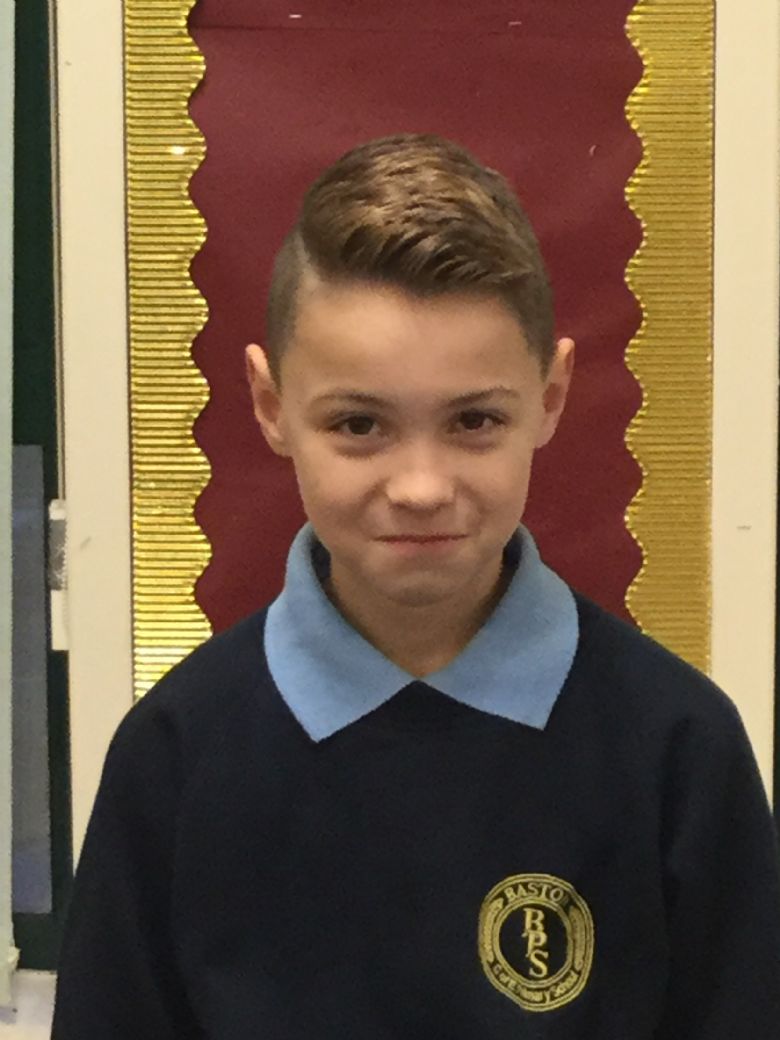 We have returned after our Easter break raring to go! It's now time to get our heads down and concentrate in order to be ready for SATs in 4 weeks. We have written a balanced argument on the Highwayman ballad after acgting out a courtroom scene to defend/prosecute the King's men. In maths we have been revising equivalent fractions,decimals and percentages and also have been practising reasoning worded problems. In science we have looked at all the different types of energy and how we create and use it every day.
Sophie Allen dropped in led a session on teamwork which was enjoyable as always!
It is now possible to go on the field and we have enjoyed a few picnic lunches following our fit in 15 sessions. Our star this week is Lauren who has returned back to school and is prepared for the next few weeks ahead. Well done Lauren, keep up the hard work :)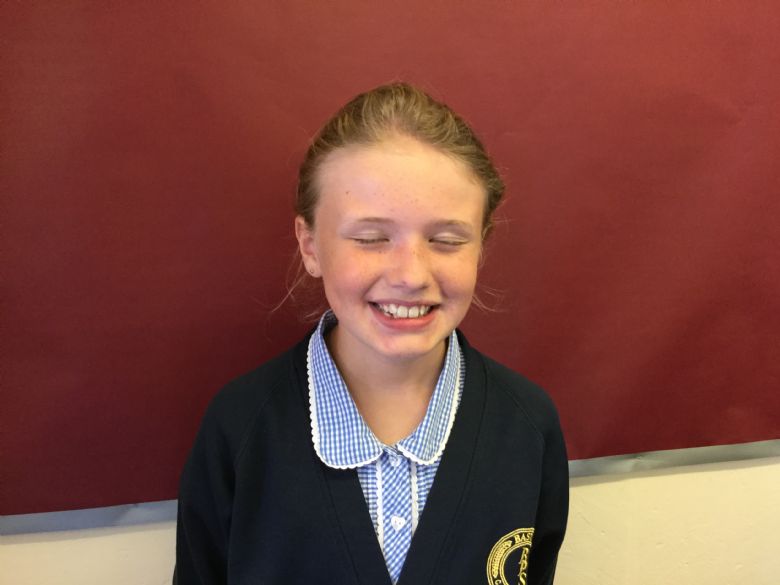 Time is flying by as we are preparing for SATs in a couple of weeks. Our footballers played against Linchfield on Wednesday and put on a good performance, but both A and B teams lost 2-0. We have written a flashback narrative to accompany the literacy clip, 'The Piano' this week and have revised a few topics in maths. We have looked at how electricity is made from a variety of different power station sources. On Thursday night most of us attended our last primary school disco!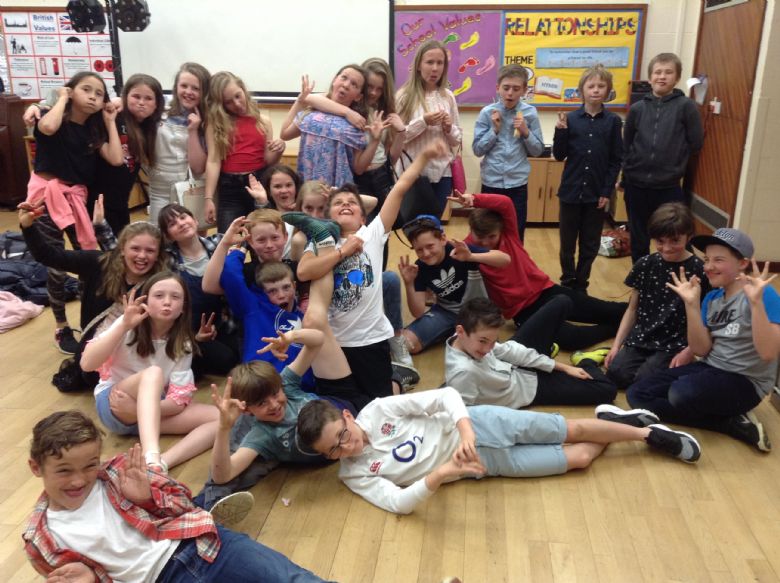 Our star this week is Louis for his determination and perseverance to be a successful goalkeeper. The rest of the football squad got a school value certficate for love and compassion for helping Louis to believe in himself.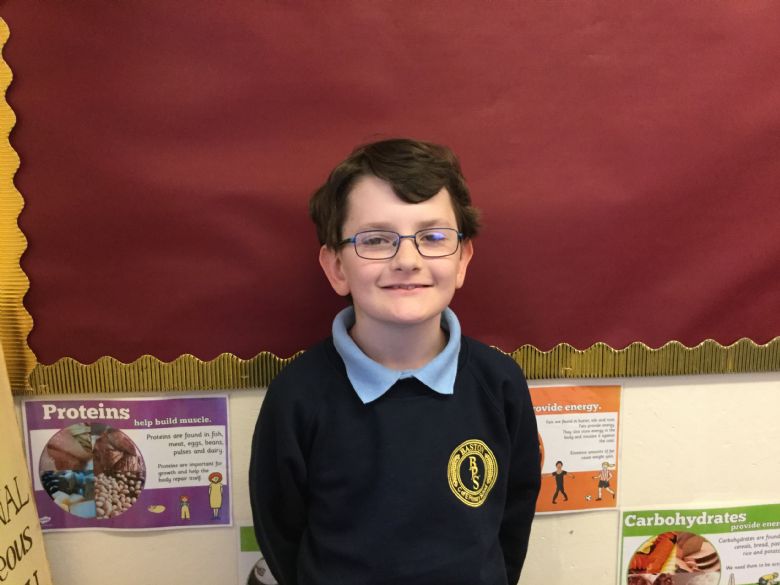 SATs are closing in on us so we have been doing plenty of revision for reading, SPaG and maths. We have also looked at the work of Christian charities in RE, continued with shelters in Forest School and tried to 'master' hurdles in games.
Our star this week is Alfie who has been working hard on his handwriting along with his continuing positive attitude towards all aspects of learnig across the curriculum.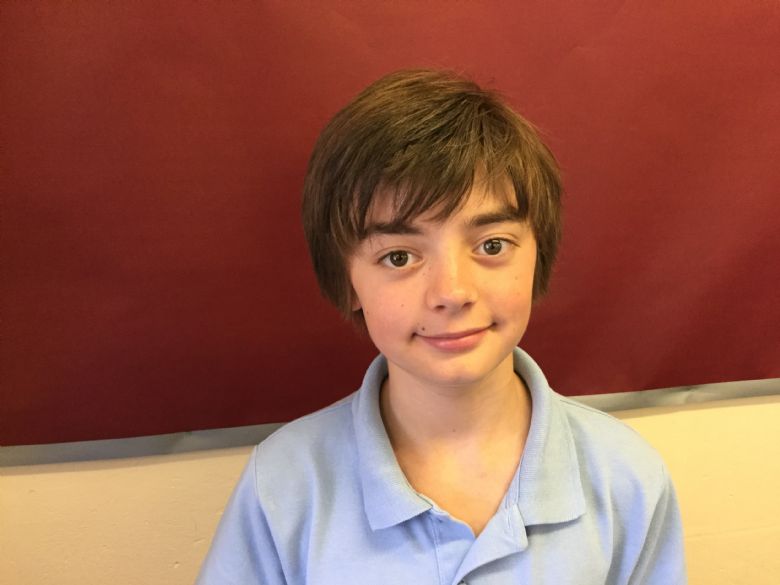 We have performed a showcase of musical talent in a concert for parents and KS2 this week.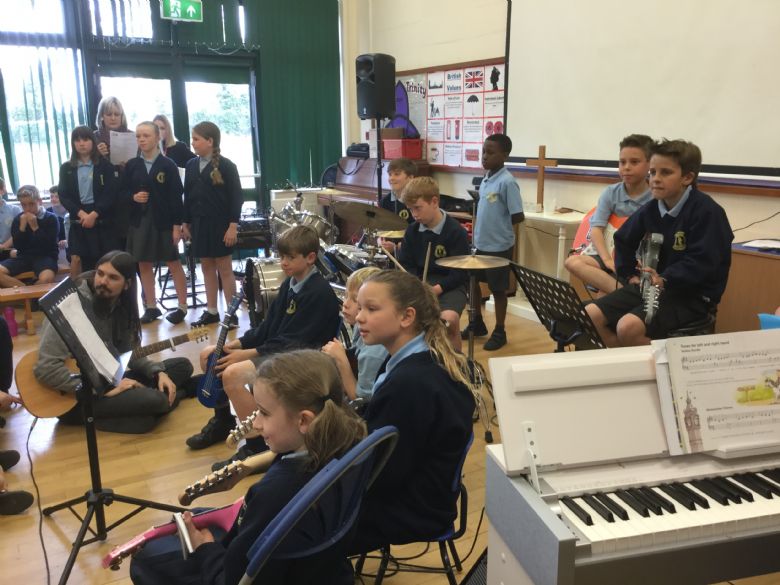 A short week with the bank holiday this week. We have been preparing for next week and also had a couple of sessions on the power of prayer this week. Firstly, with Mrs Sturgess and that at church today. Lily is our star this week for great maths and for being helpful and considerate this week.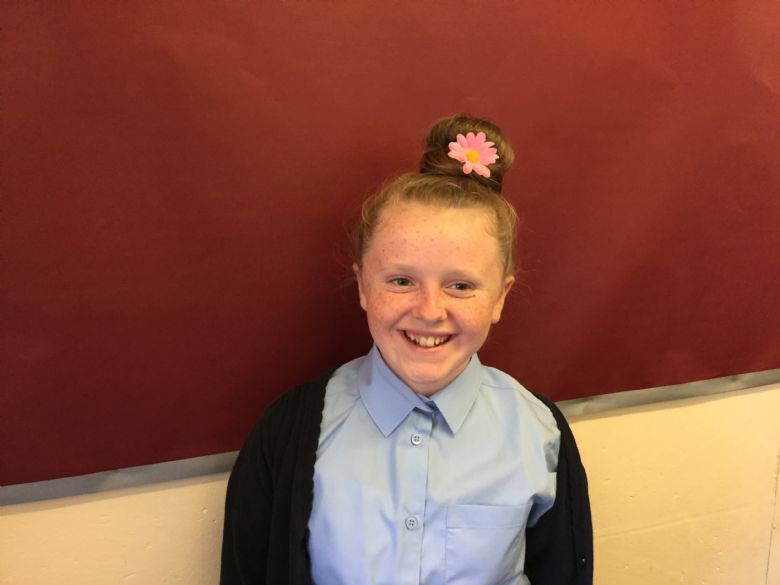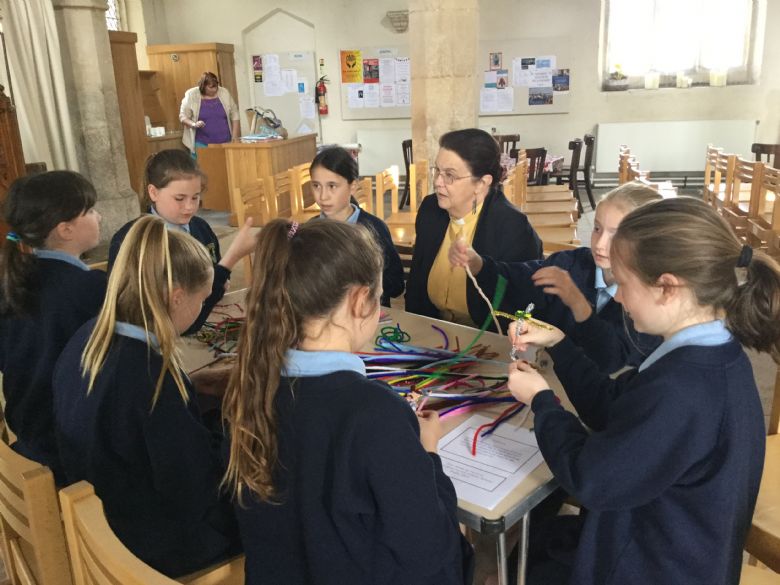 Well, SATs Week has arrived and we have survived! We have all attended breakfast club everyday from 8am to get prepared for the tests ahead. Some of us have had 3 course breakfasts! Most importantly, in the afternoons we have dabbled with Manga Art, dissected hearts with Mr Porteus from SES and had a water fight...to date! As it stands at present we have one more test to do-Reasoning Paper 3 which we will approach with the brilliant attitude we have had throughout the week.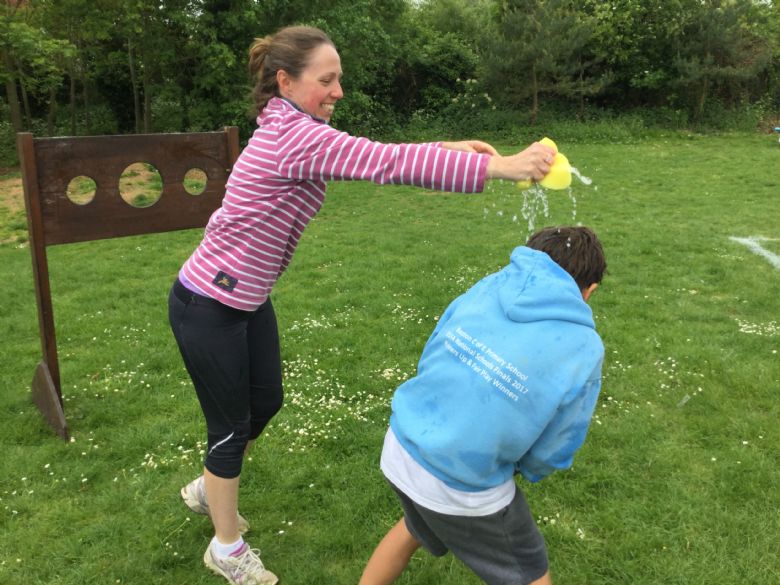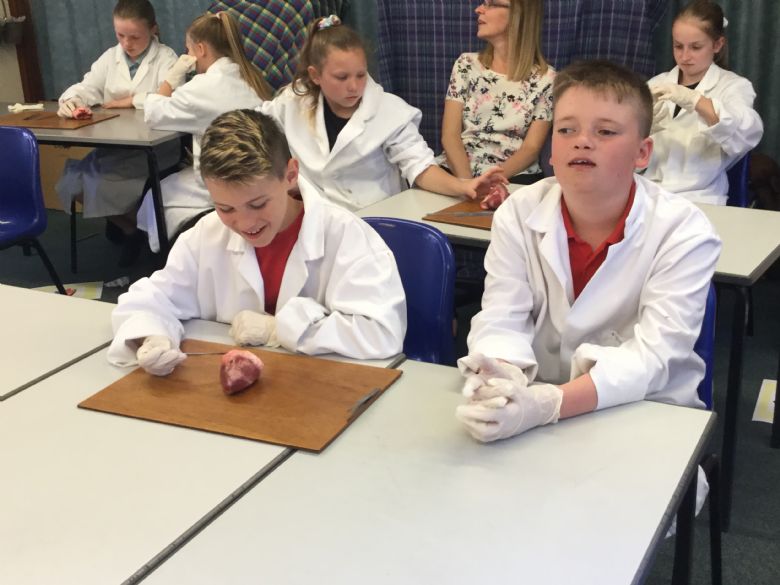 ...and breathe!!!! SATs are over-we've survived! An afternoon of rounders to chill and relax! A day at the park tomorrow to celebrate a brilliant week and an end to the testing process. Well done everyone and a big thank you to all of the adults who helped to serve breakfast, read questions, man breaks and generally anyone that helped to make the life of anyone in Year 6 that much easier this week. Mrs Dickson x
Superstar this week is Charlie-I don't normally have a star in SATs week, however Charlie has shown great maturity this week and is a well deserved star for Year 6.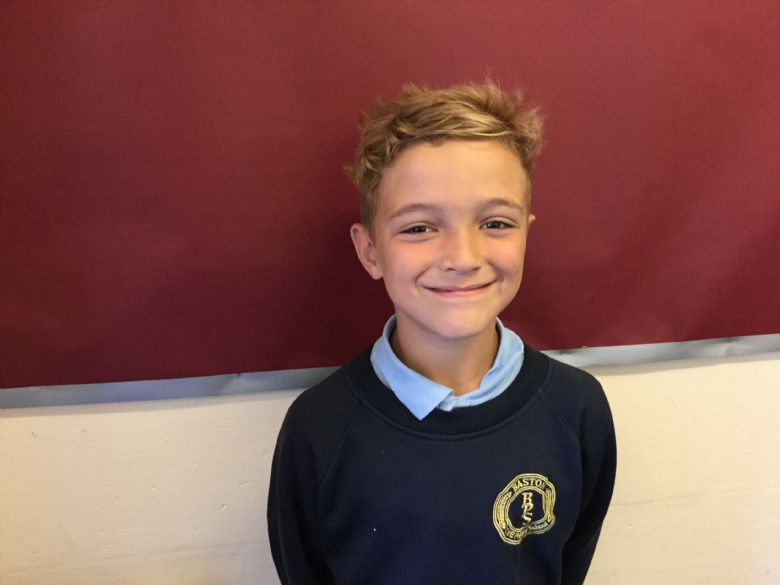 A fabulous day at the park today; playing on the equipment there; football matches; a rounders match; a visit from the ice-cream man and a class picnic. :)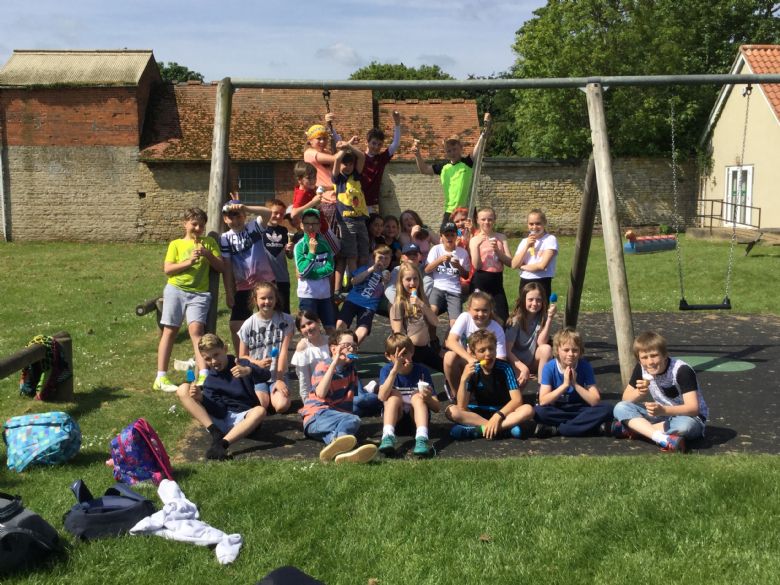 Sports Week has started with exciting sessions on zorbs, footdarts and ultimate frisbee. Toby has also been working hard winning a gold medal in the school ski competition!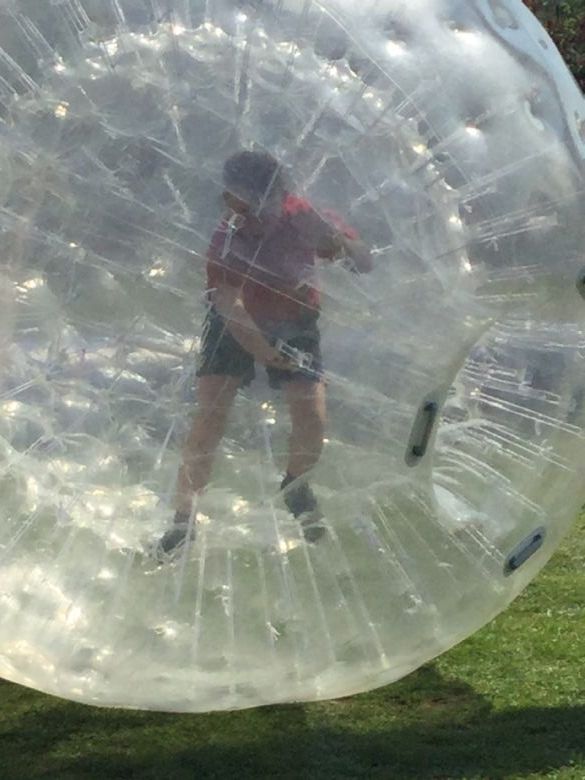 Asia Class 2016-2017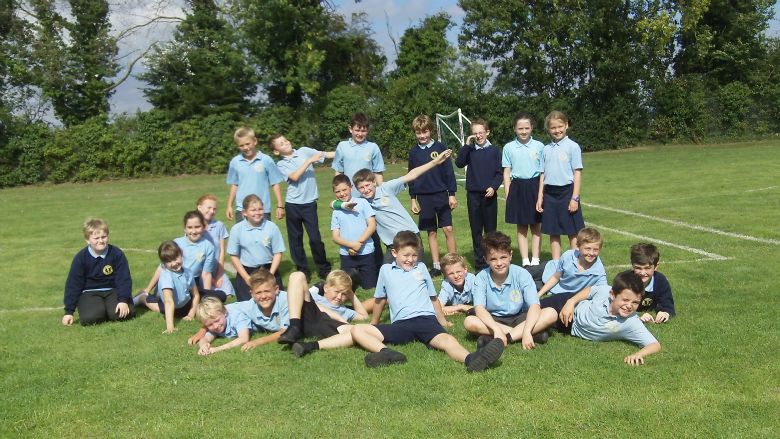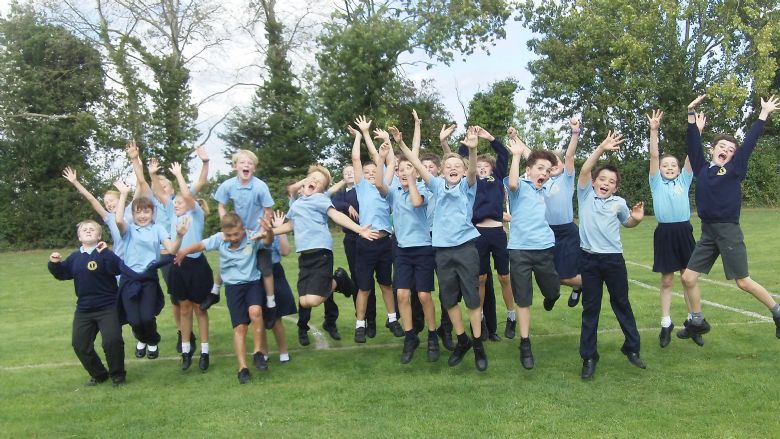 We've had a great start to the year and have already been working hard. Recounts in English, Place Value in Maths, bones in Science and we have started to choreograph our dance in preparation for the ROH competition. Everyone has worked extremely hard, so chosing a 'Star' was a difficult choice! However, one young man has impressed both Mrs Willis and I over the week consistently-well done Bayley :)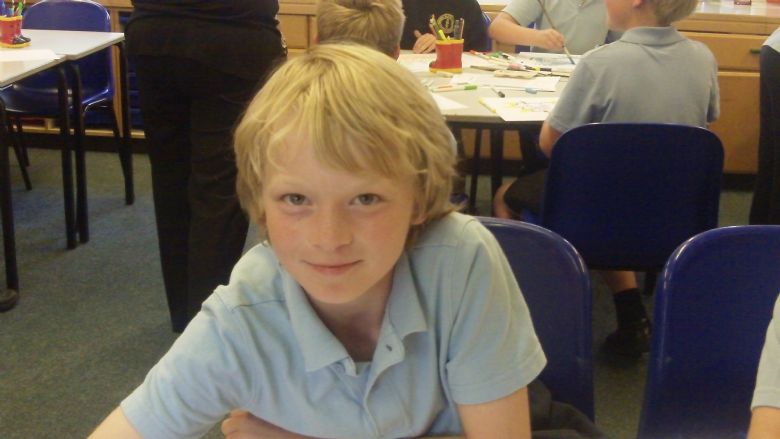 Our first trip of the year took place today at Willow Tree Fen (10 minutes down the road) thanks to Baston Environmental Agency and Lincolnshire Wildlife Trust. We had a habitat walk with John, river dipping and tried to think like Anglo Saxons when building anything practical from the materials around us. We had a superb day and feel extremely thankful for such a wonderful opportunity.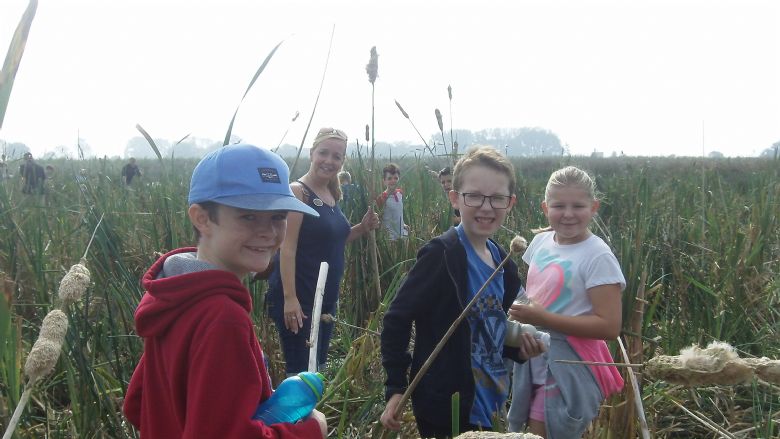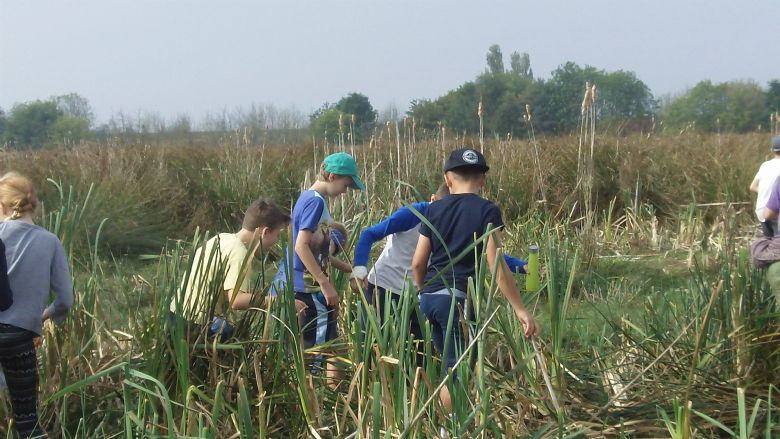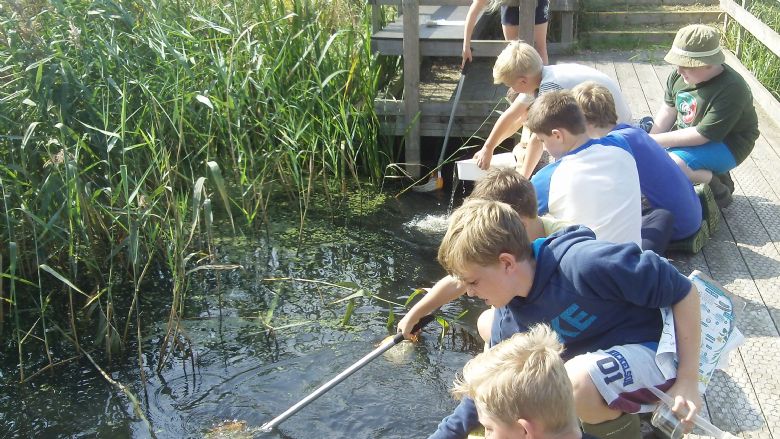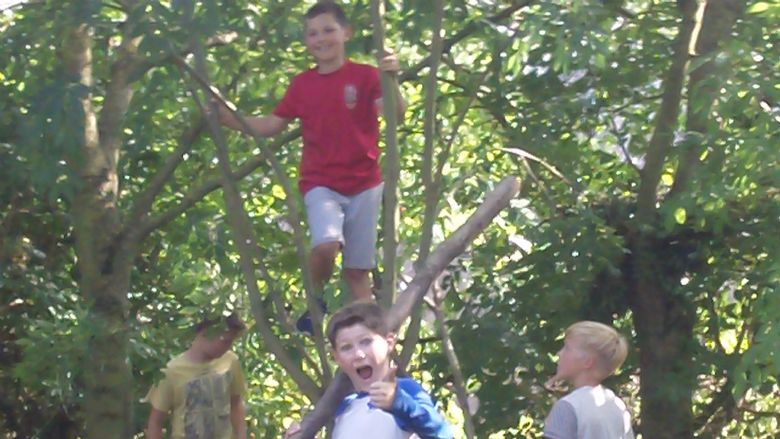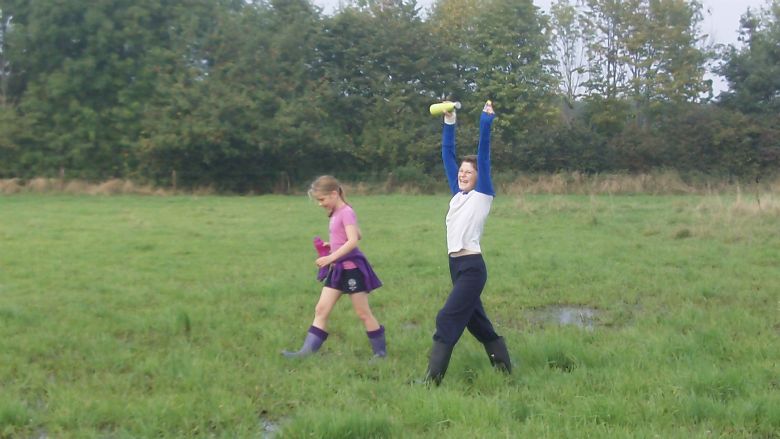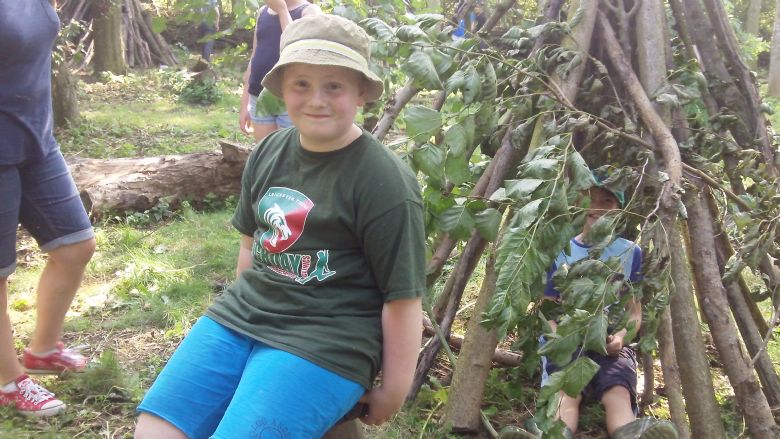 Our Star this week is Denis-answering questions and demonstrated a wealth of knowledge at Willow Tree Fen. He has also matured a great deal since the beginning of the Term understanding that his best is good enough in order to succeed and be happy :) Marcel has also been 'on fire' across all areas of the curriculum and Archie showed great humilty this week in English.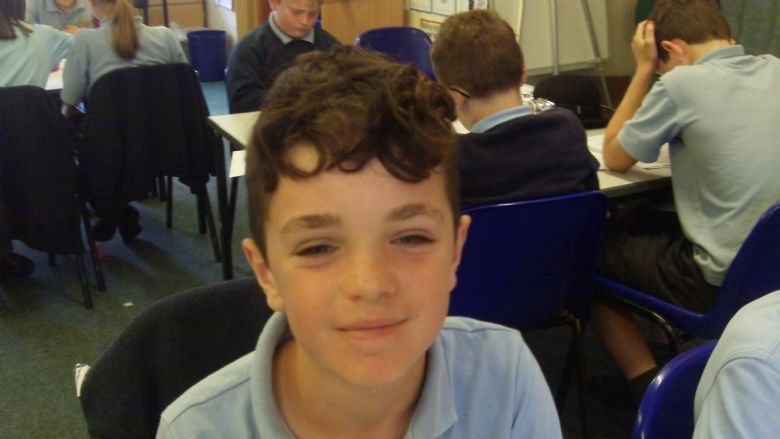 Another busy week in Asia Class. We have been looking at prime numbers, square numbers (and square roots), HCF and LCM, the circulatory system in science, designing drones at Forest School, Chapter 3 of Lord of the Flies, a unison move to add to our dance and have also begun to look at the features of journalistic writing in English. And...not to forget a fabulous day out at Wilds Lodge Music Festival in Rutland.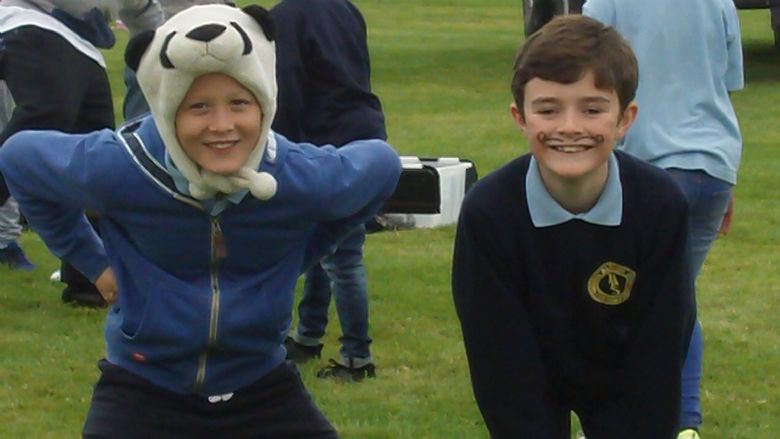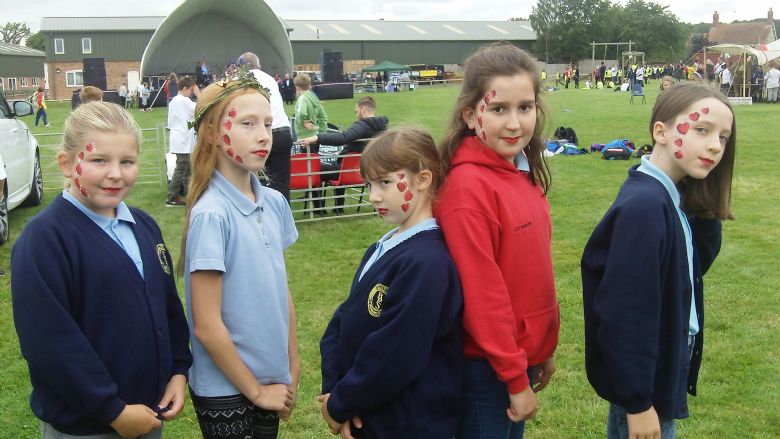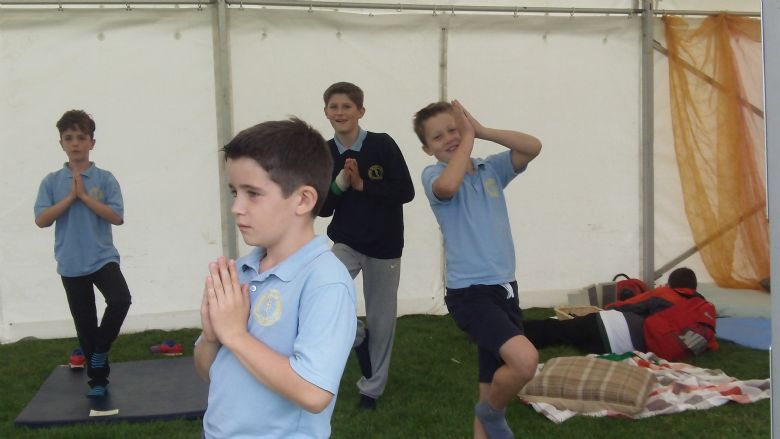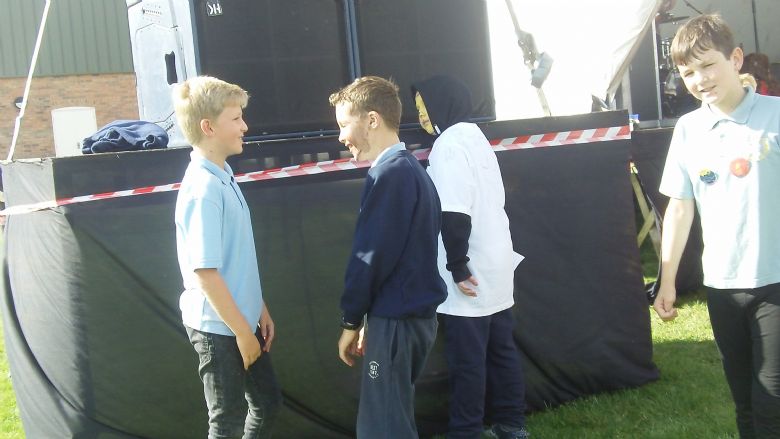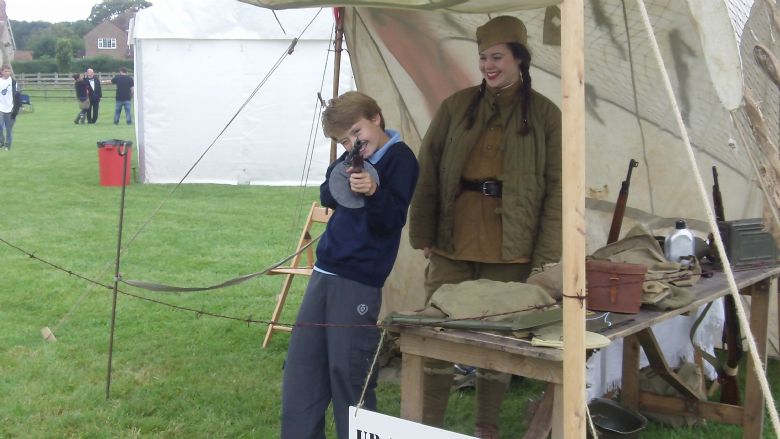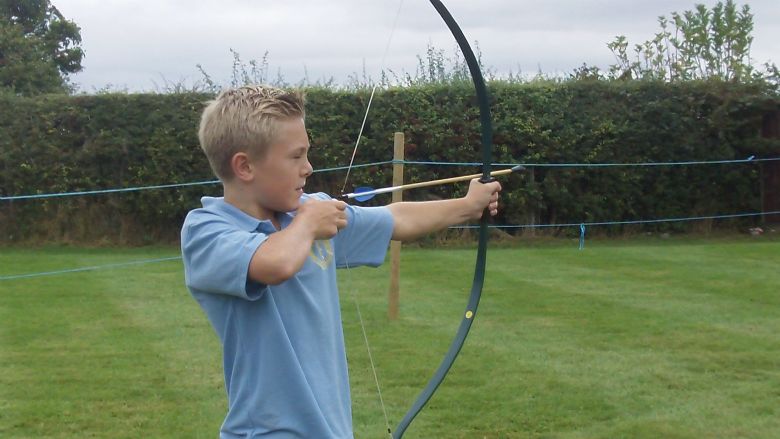 Sam is our Star this week, a great attitude towards all of his learning, especially when outside at Forest School or out on school trips. He has also demonstrated great compassion this week towards one of his fellow classmates. Well done Sam!
We have been dissecting owl pellets today, fresh ones from Willow Tree Fen-supporting local suppliers!!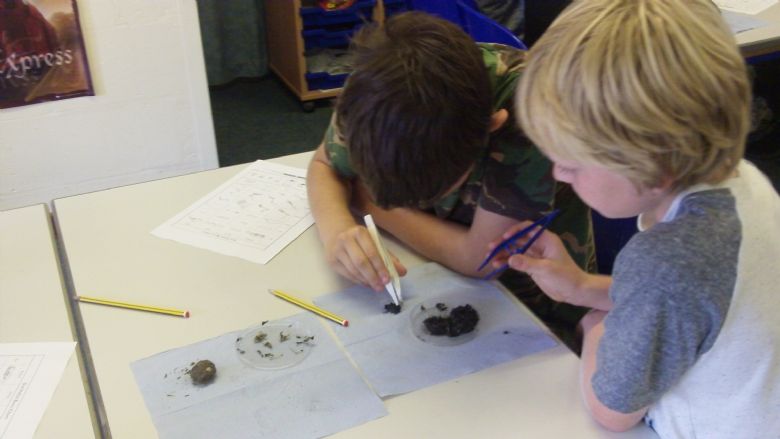 We were also Golden Boot winners!! Great effort by everyone :)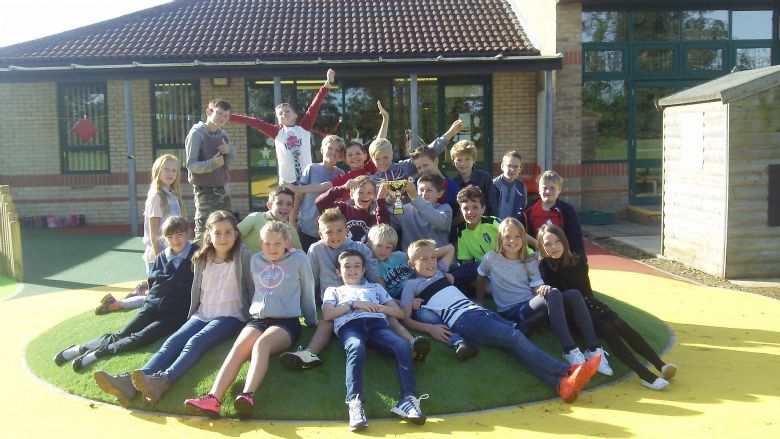 We've had a really tricky 'multiplication week' in maths this week, but we have 'cracked' it! We can now multiply decimals using the formal written method! In English we have continued with our journalistic writing and have also been busy preparing for our Harvest Service and MacMillan coffee afternoon.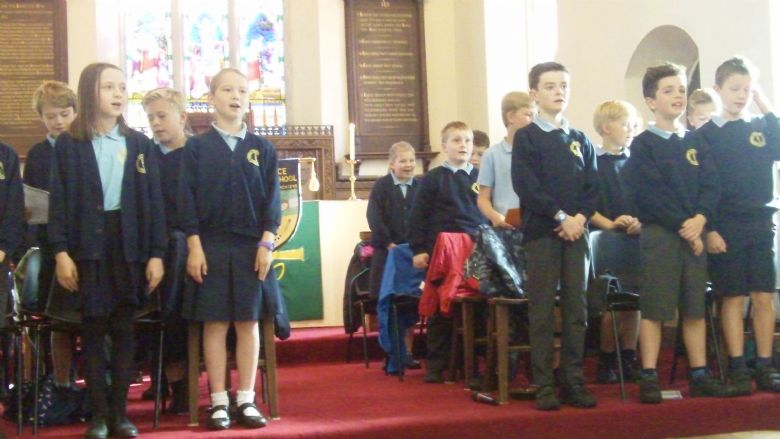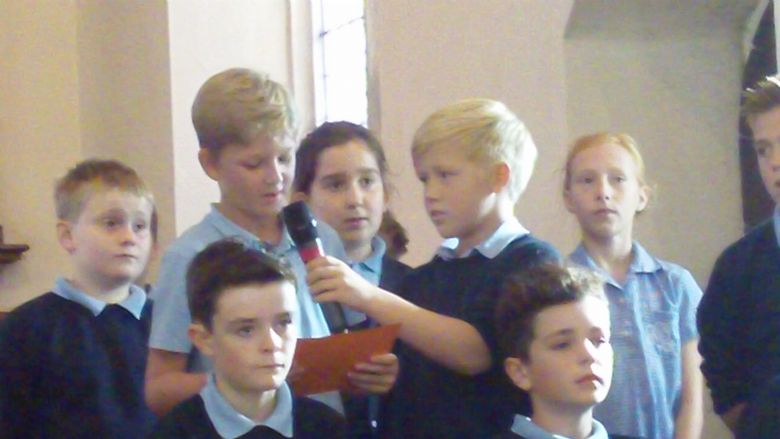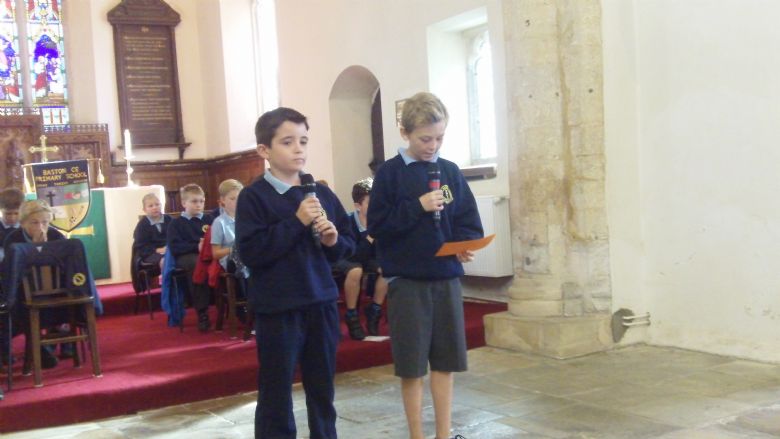 A great end to the week at our MacMillan Coffee afternoon at The Barn. It was great to see so many people come along to enjoy coffee and cake and also raise money for a worthwhile cause. The whole class worked extremely hard at serving and 'mingling' with the entire Baston community. Thank you to everyone involved...staff for giving their time to set up and serve, parents, family and friends for cake contributions and most of all,Year 6 pupils who were all amazing! At the moment we know we have raised over £300 at The Barn alone!! Great work! For all of the photos go to main page, news and events, gallery.
We have 2 Stars this week-it is always a hard decision, however for sheer determination in maths, George Groom and for great enthusiasm, politeness and caring attitude, Ferris. Well done boys, keep it up. A 'well done' to Will Pi for fantastic work in Forest School and Games and school value to Isabel, who always demonstrates 'thankfulness'.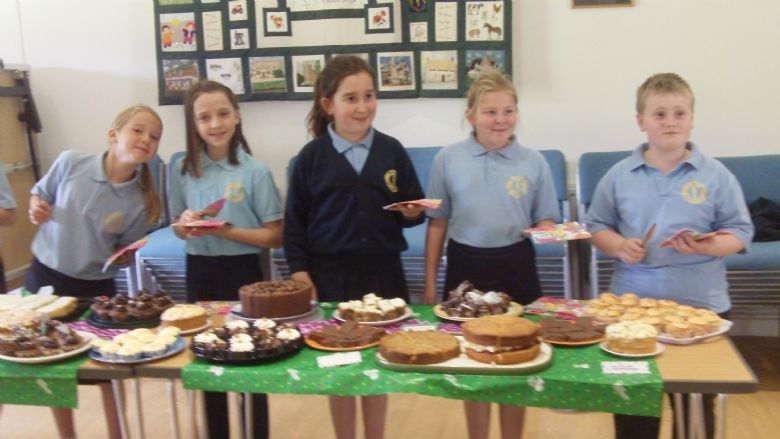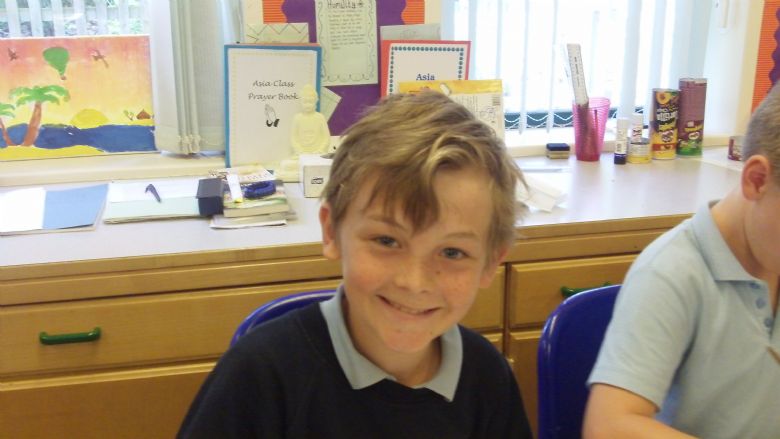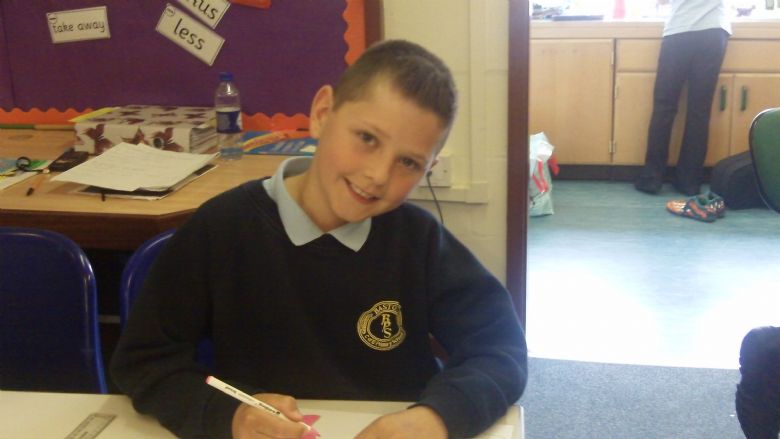 Our grand total for Macmillan was £397-amazing!!!
A great start to Science Week, a Starlincs experience on Monday, looking at constellations in a dome. Three more exciting Science activities to come...
Half a day of Computing researching APPs for those who didn't go to Cross Country. Great presentations using Google slides and Prezi.
Our Year 6 pupils represented us well at the Cross Country today (Tuesday), the Year 5/6 squad boys came second overall and Isabel came in first in the Year 5/6 Girls race-amazing! Great team effort by everyone involved :)
Heart dissection!

Construction Day...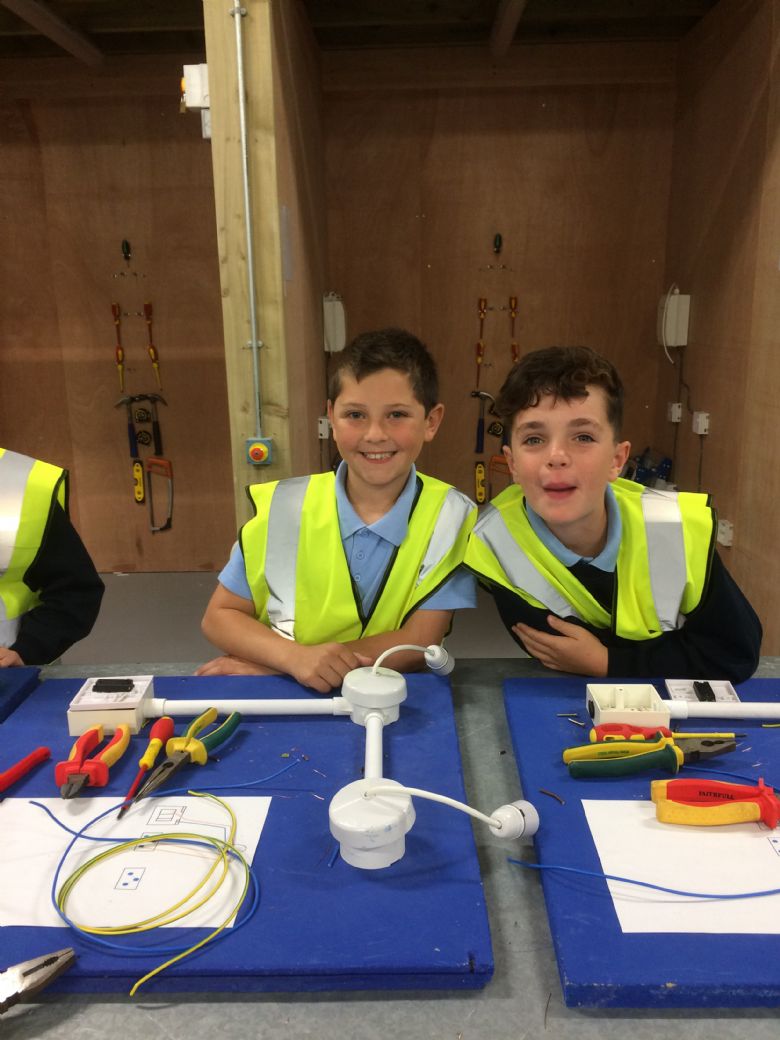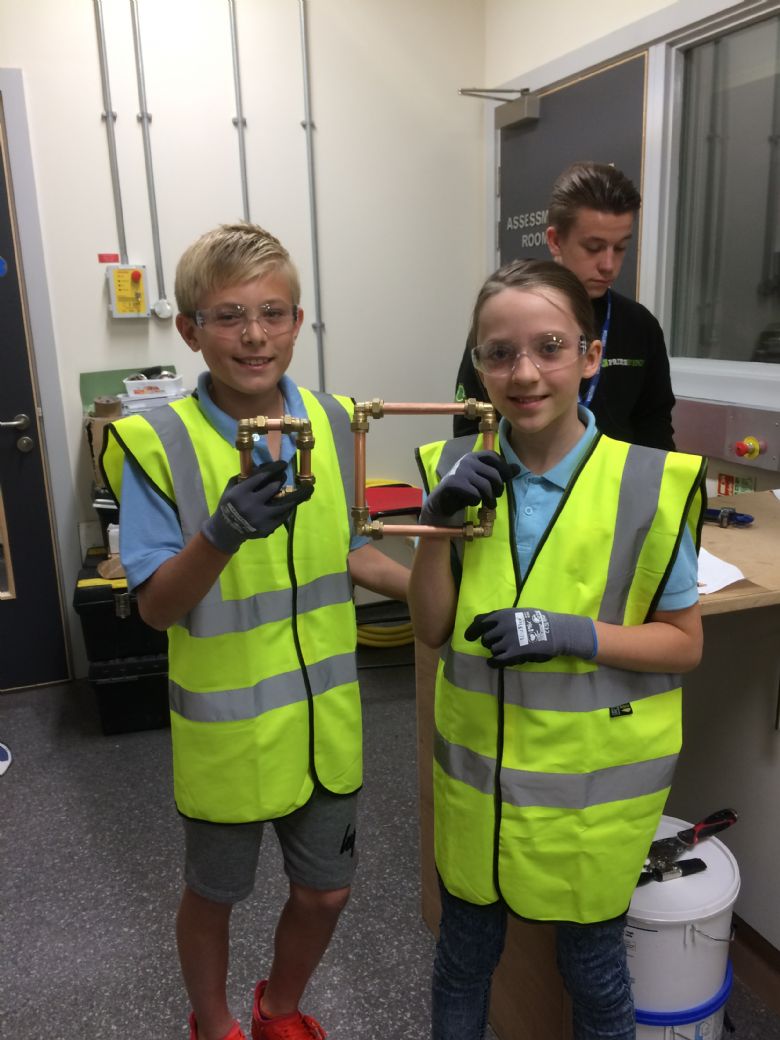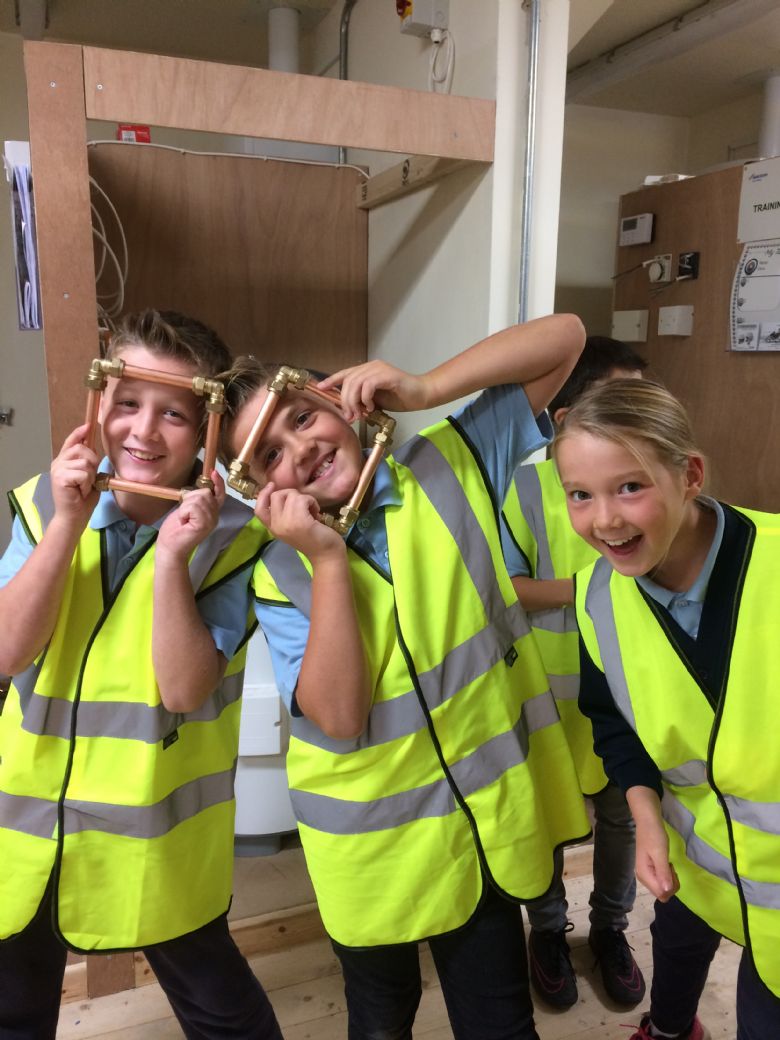 Steve, the organiser from Construction Day, popped in to award Marcel with best joiner and lighthouse designer medal, also Mrs Willis' team won quickest brick building...fantastic results!
Viking Week this week;bread making, jewellery designs, helmet making, Viking PE (dance), Drama, workshop and the whole of KS2 Forest School-a brilliant week enjoyed by everyone!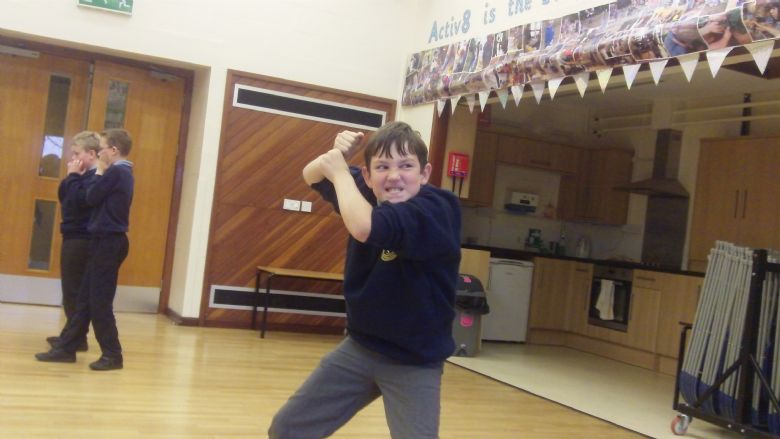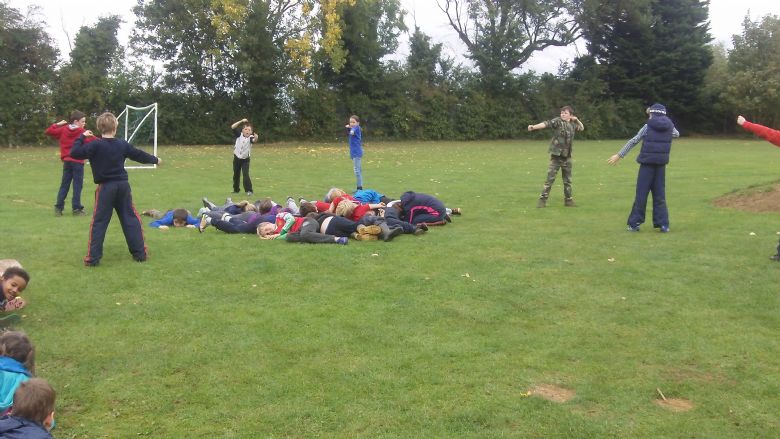 Marcel is our superstar this week-we had so many contenders it was a difficult choice, but for consistently working hard, impeccable manners and a great team player-an award well deserved!
We've had a busy week learning the formal written method for long division ,and I'm pleased to say we're all nearly there! Narrative writing in English on the topic of Anglo Saxon Gods-very interesting stories have been produced. Shuffleball in games, filming our dance, computing and Andy Warhol in art. Not to forget Guided Reading, learning all about The Great Plague. A very productive week had by all :)
A special mention to our school value winner, Ben C, for showing compassion to class peers and younger children in the school, a well done shout for Harry and our superstar this week is George Frost, an absolutely brilliant Year 6 role model-always looking out for his friends, working hard and a valuable member of Asia Class.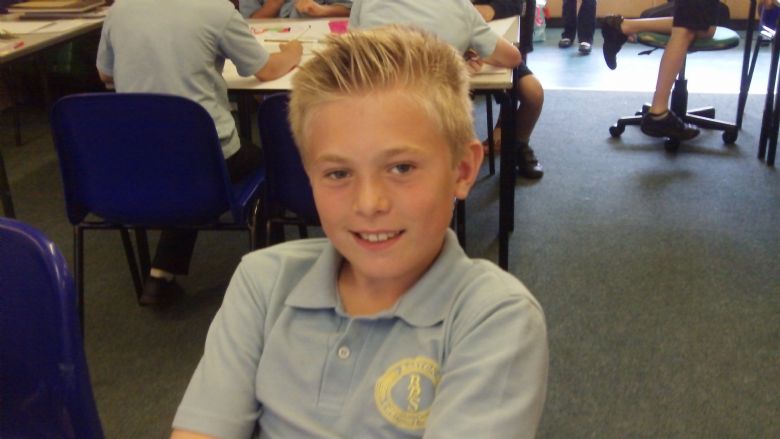 Well straight back into Term 2 and another week full of learning! We have been looking at fractions this week and also their equivalent percentages and decimals. In English we have written Remembrance poems and also looked at the legend of King Arthur. A few members of the class took part in the annual swimming gala at The Deepings and six pupils served members of the community at the church for Lent lunches.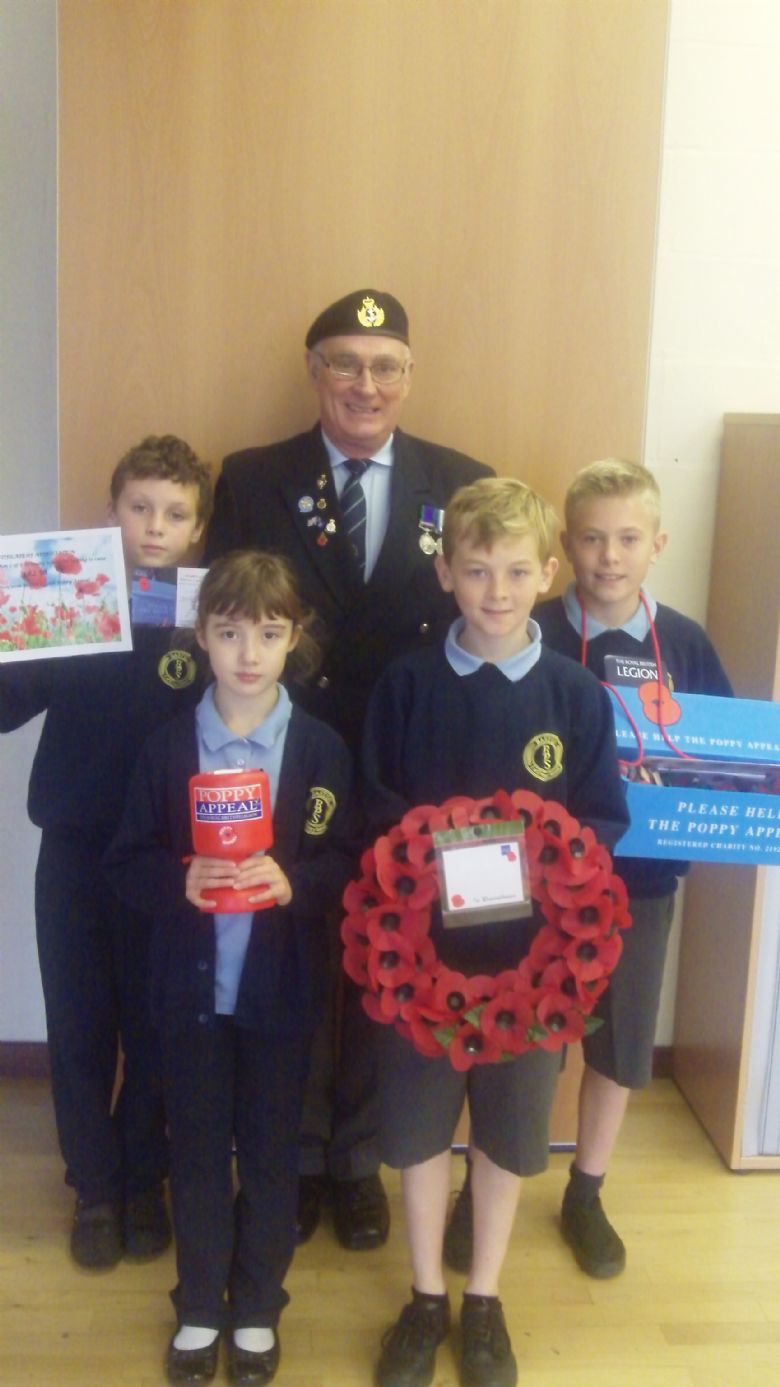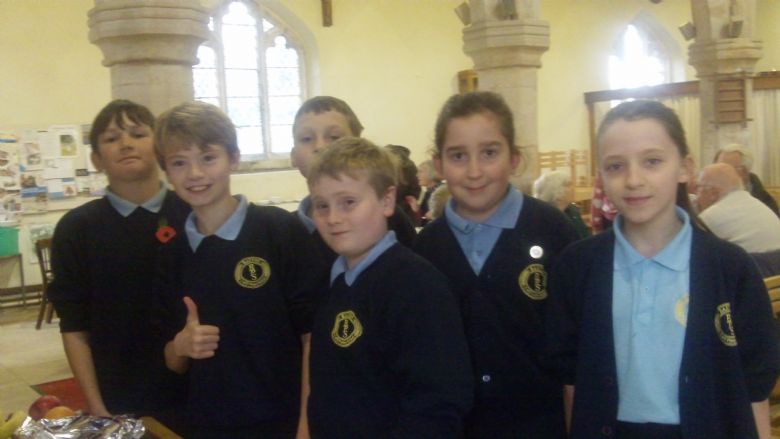 Our superstar this week is Violet-always on task, producing fantastic written work and an extremely valuable member of our class.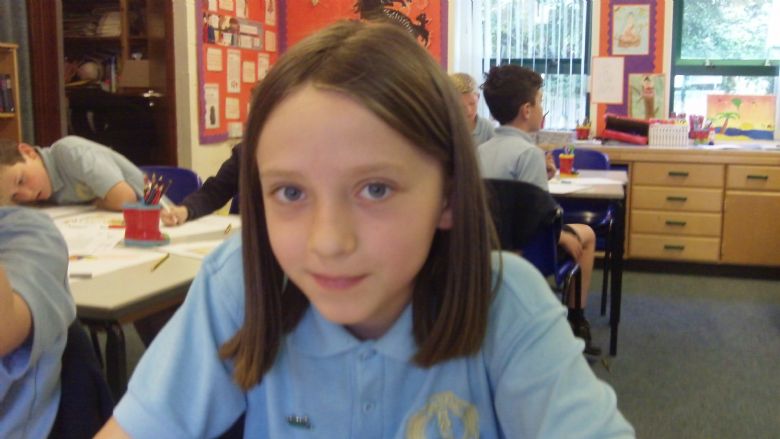 An amazing week in Asia. We have learnt how to multiply, add, divide and subtract fractions! We have also partcipated in the annual Remembrance service at St John the Baptist, reading our brilliant poems. Year 5/6 girls won the girls football tournament and our Year 5/6 A team footballers came 2nd, with our B team coming first in the plate final-well done everyone.
Isabel and Matthew were awarded our value certificate for 'joy'. Isabel for always bringing joy to the class and also on the sports field (especially this week!) and Matthew for absolutely loving our Science electricity lesson. Will H got a well done for amazing week in all subjects-going that extra mile. However, a sparkling star emerged this week, for showing a growing sense of self-belief, Archie. A fantastic week for you!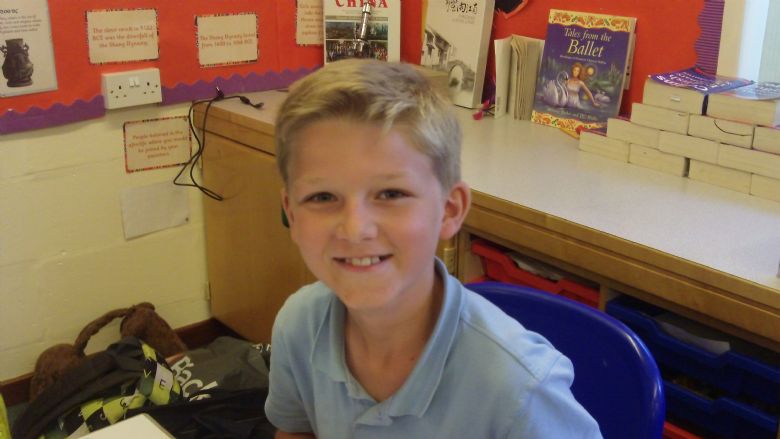 Another packed week, we have started our WW1 topic and looked at the assassination of Franz Ferdinand, carried out a fraction 'Treasure Hunt', continued with our electricity festive light designs, delved deeper into the significance of Mary being Jesus' mother, apostrophe challenge, in Forest School Anderson Shelter-testing ideas, finished Lord of the Flies and completed the week with a fabulous trip to West Stow Anglo Saxon Village (lots of photos on the side tab).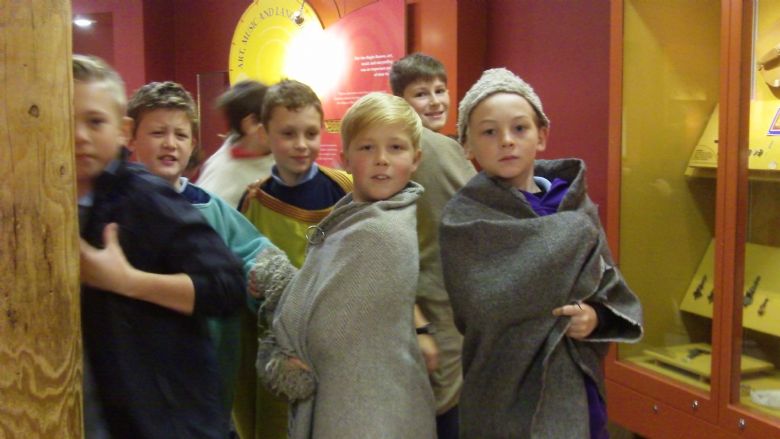 An exciting start to the week with a day out at SES where we spent the morning doing drama activities based on Lord of the Flies, followed by recording our dance for the ROH competition.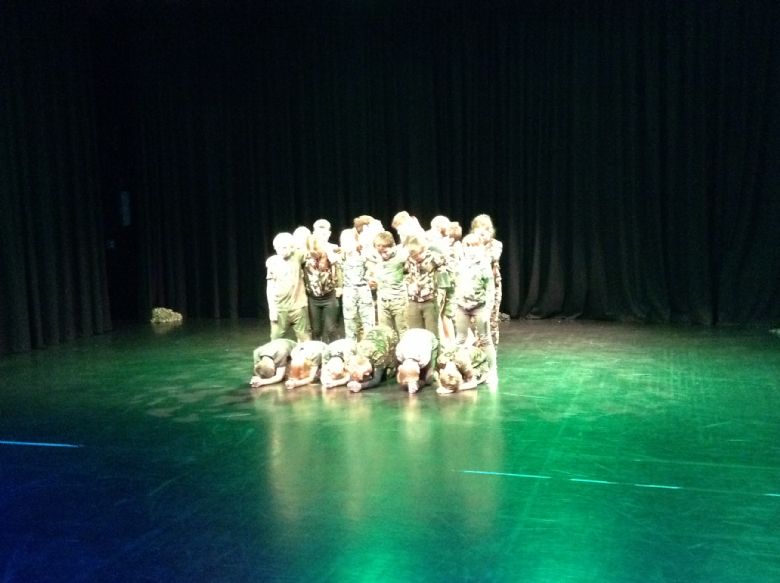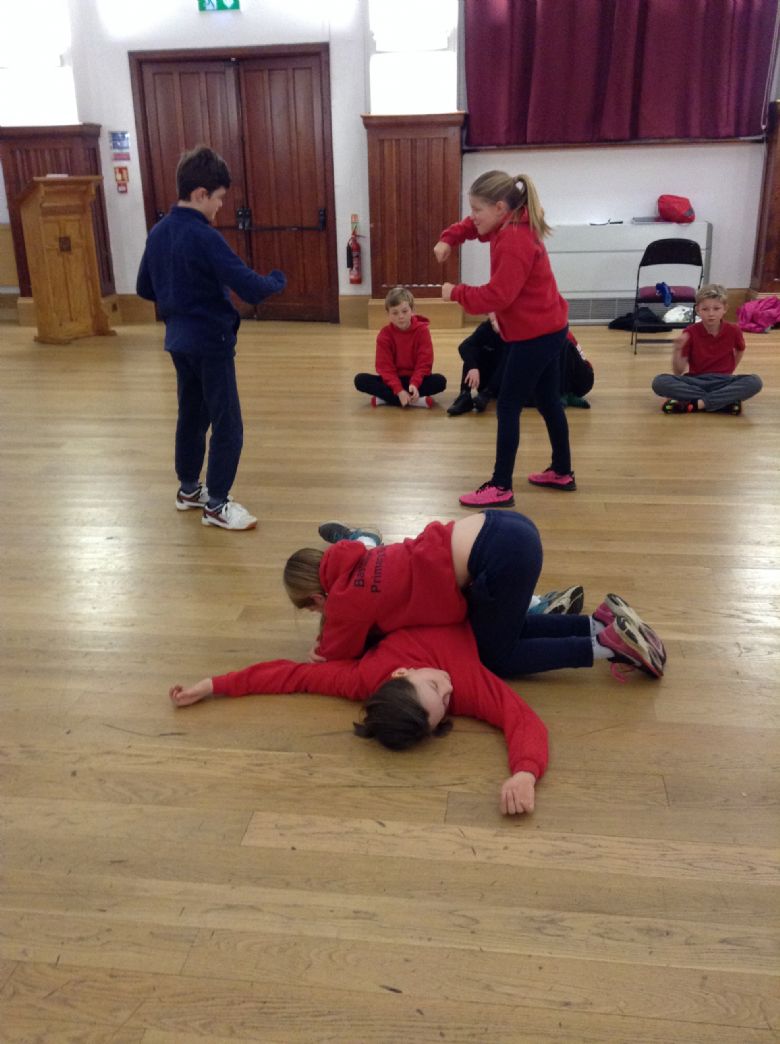 L2L followed on Tuesday where we performed our dance for our parents...we hope they enjoyed it!
KS2 disco too...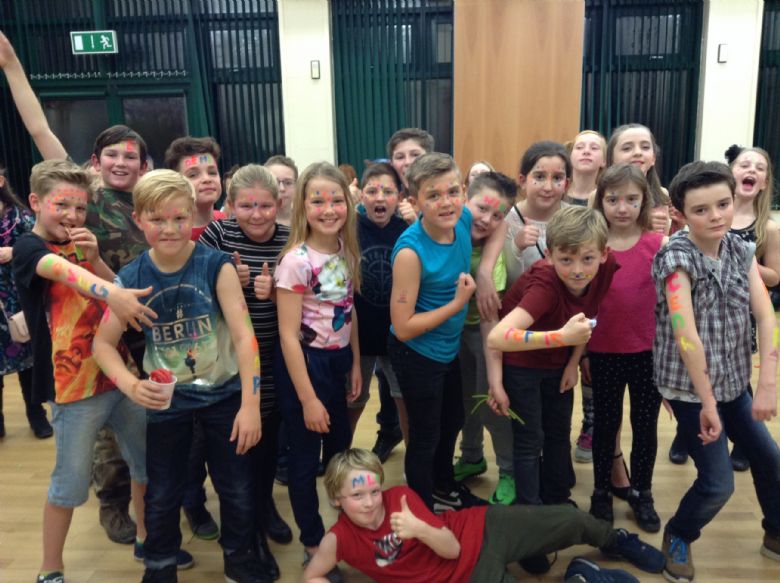 Two stars this week (we didn't have one last week!)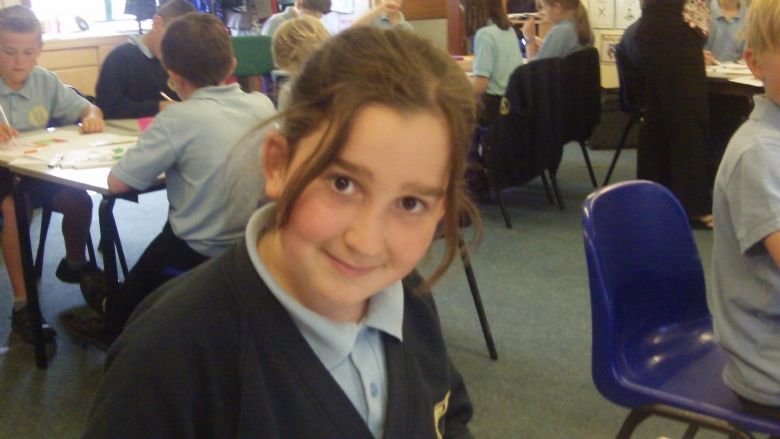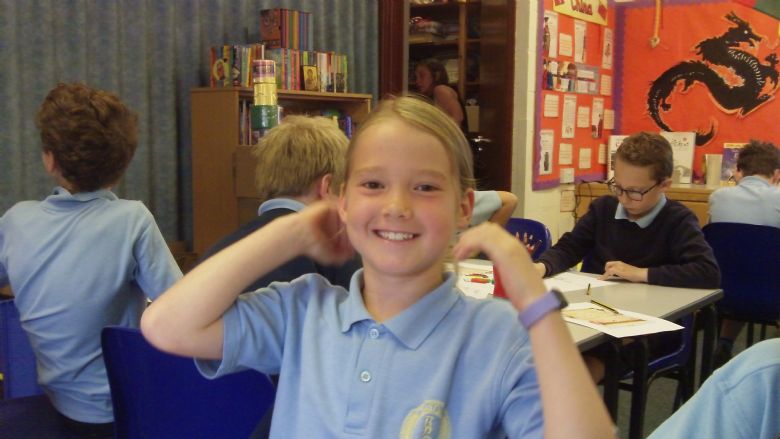 Two young ladies that we can rely upon all day every day. Olivia is always on hand to help out; she's organised and always willing to give up her own time to help others. Isabel is a brilliant all rounder, very conscientious and ambitious!
3 Will 'Well Dones'! and a School Value for George F.
Our AMAZING dance...
We Won!!! We're off to the ROH to watch the Nutcracker on Sunday and can't wait!
Throughout the week we have been learning about life in the trenches in WW1 and have written a diary entry imagining we were there. In maths we have been looking at surface area of cuboids, properties of circles, circumference and area of circles too. In PE we have started our assessment wheel through Create PE and had a game of Indoor rounders. We are coming to the end of our RE topic-'What is the significance of Mary being Jesus' mother?' and we are ready to go with creating our electricity festive lights designs next week. In Forest School we have started to dig out our Anderson Shelters, and next week we will be making our Anglo Saxon jewellery. In Music we have been preparing for our Christmas concert and also sang to the community at their church advent lunches.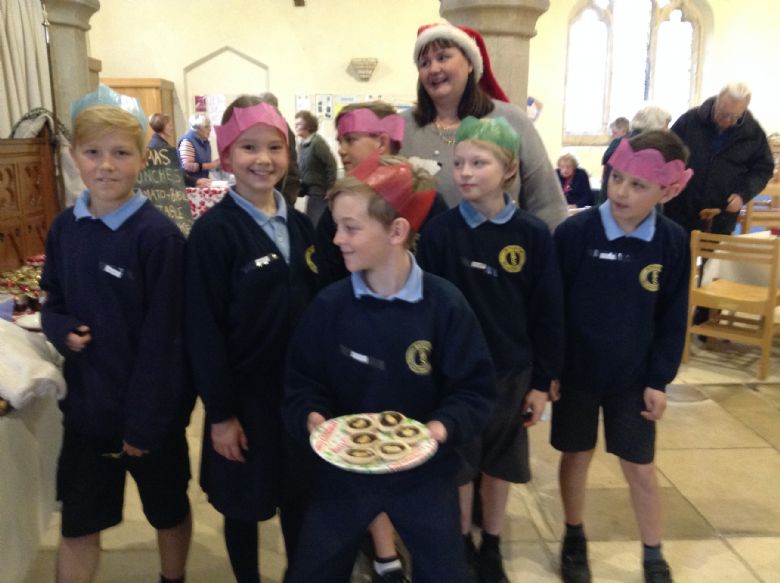 No star this week as we're watching the KS1 Nativity.
Our prize, a trip to London to watch the Nutcracker at the ROH.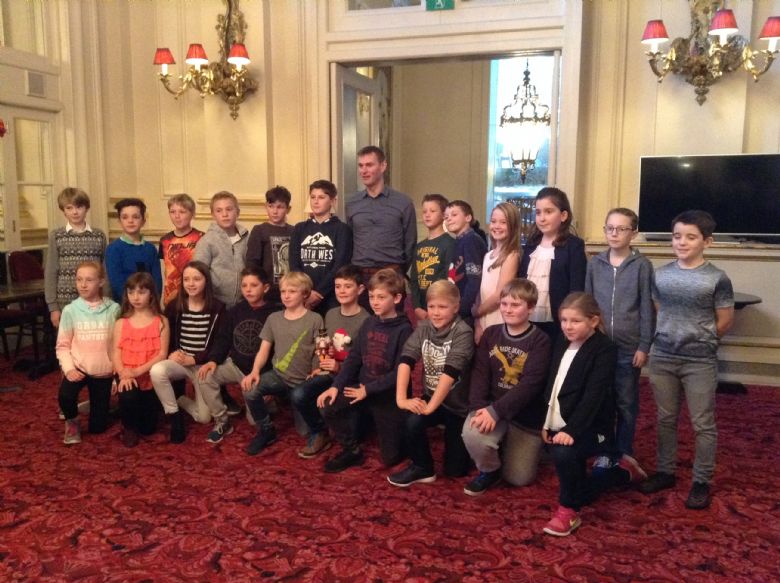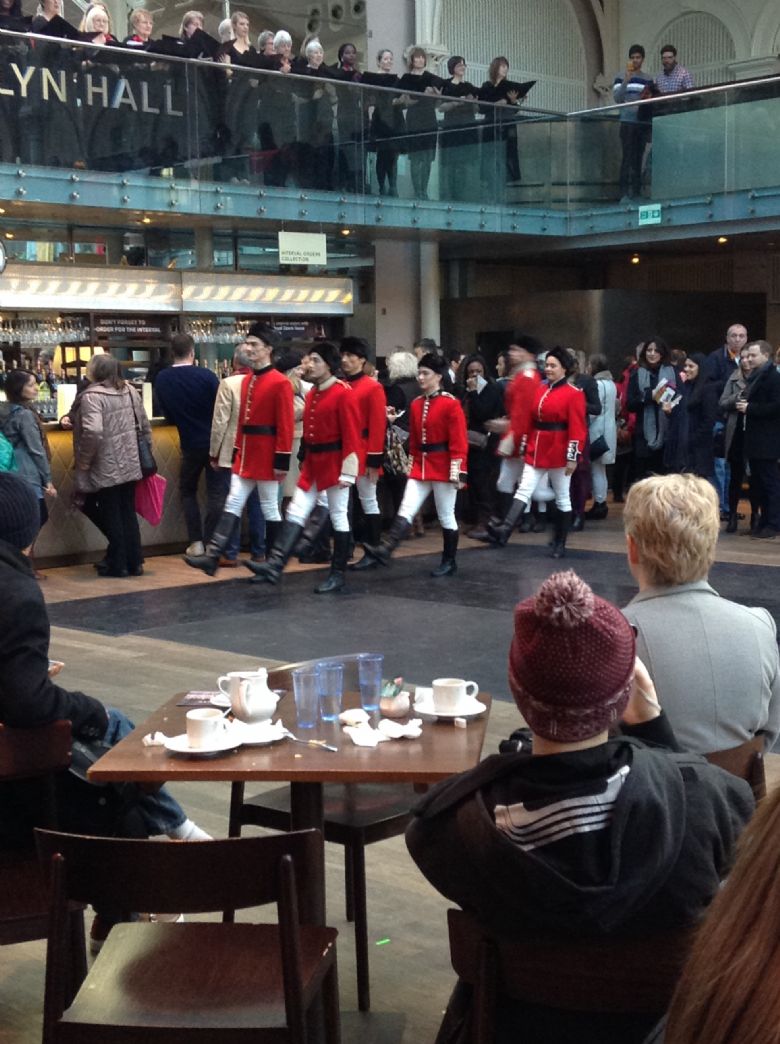 Another busy week doing 'challenges'-SPaG, Reading and three maths papers, plus RE assessment, PE assessment and creating our festive ligts in Science. Everyone has worked so hard to achieve their best; well done everyone! Our superstars this week are Charlie and Will Parker, who have both worked really hard to do their best in all areas of the Year 6 curriculum. Well dones to Violet and Ben Walker and school value of 'faithfulness' goes to Sam.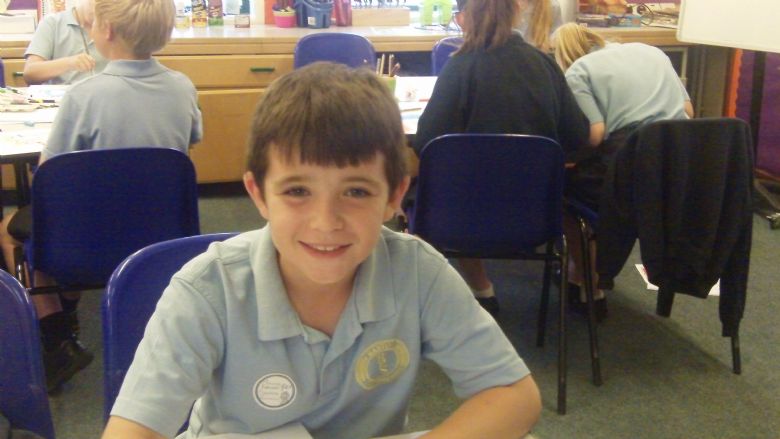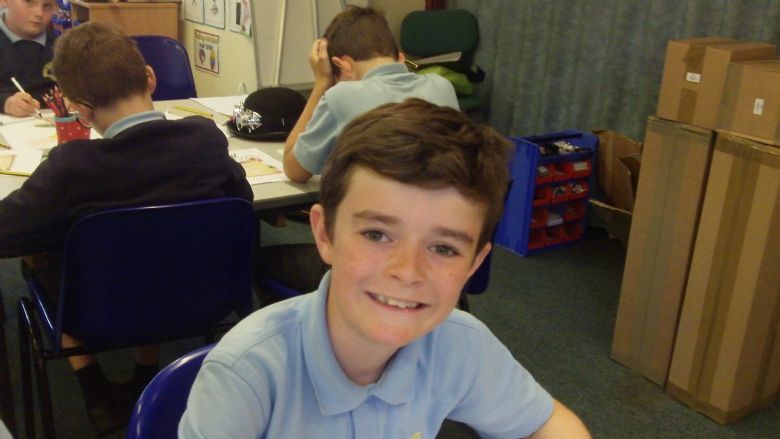 Well we've reached our last full week of the Autumn Term, 1/3 of the way through Year 6! We've been looking at playscripts this week, performing, writing and acting. We'll be finishing with a collaborative piece on George V on Friday. In Maths we have mastered ratio and proportion and have now moved onto data handling; reading graphs and charts. Pie Charts on Friday! We've had our party day and welcomed a new member, Melissa, to our class. Stars of the Week will be announced tomorrow...
Two stars (again!), it's so hard to chose one! Will Hartley for amazing maths work, he now realises that practise pays off! Jesse for great independent work in writing-he is now beginning to believe in his own ability!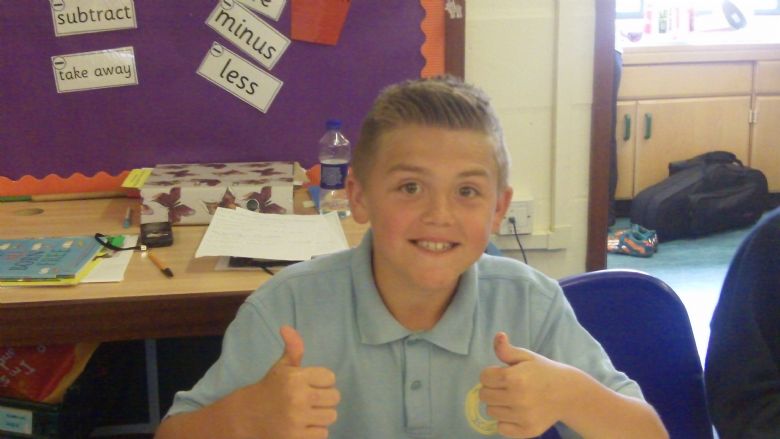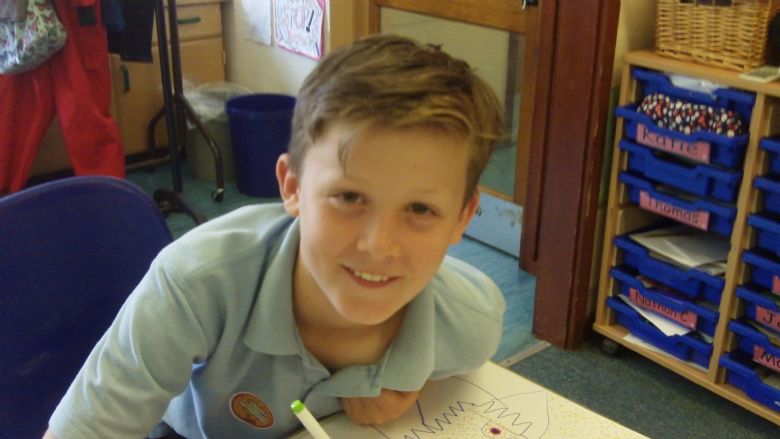 On our last day of the term we created a few Brussel Sprout raps, found out 'Who killed Santa' (a Maths problem, played a few team games in PE and created some 3D art. We finished with a few carols in the Hall. Merry Christmas to evryone in Asia Class-have a rest over the festive season and we'll see you for hard work in January in preparation for SATs :) xxxx
Happy New Year! We are all happy to be back and have a great start to 2017 constructing pie charts, a lttle creative writing, RE, PE (cognitive strand) and Guided Reading.
Our superstar this week is William Pickston who wrote an amazing poem about his experience of the National Nutcracker competition.

We entered a competition at school
to perform and film a dance,
Lots of other children entered,
I didn't think we stood a chance.
We waited to see if we had won,
Mrs Mills told us what we wanted to hear,
She came into our class one day,
Year 6 let out a great big cheer!
The coach came to school on a Sunday,
It was a very early start.
All the class were so excited,
And we all looked really smart!
Mums and my dad got to come along,
to share our special day,
We set off to the Opera House,
It seemed a very long way.
The Nutcracker ballet was amazing,
It was colourful and bright,
The music, costumes and the dancing
Were such a terrific sight!
We got to have a photograph
I would very much like to say
Thank you for your help Mrs Dickson
I will always remember that day!
Another busy week in Year 6. We have started our topic in Science on light. In maths we have looked at mean, mode, median and range-also translation. We all got to mastery! In English we have being creating a balanced argument about General Haig in The Battle of the Somme. We had a WW1 visitor on Tuesday-Raymond. Our choir members have been busy getting ready for Young Voices which is tonight.
Our Star this week is Harry-a Mr 'Always', but this week he has stood out for his strategies in Bridge Club. He is going to be an excellent player as he can read the game so well. Harry is always on task in lessons, and is a great friend to have.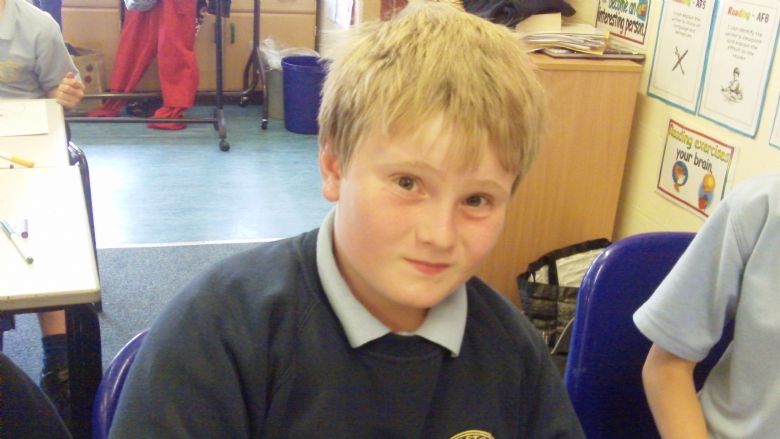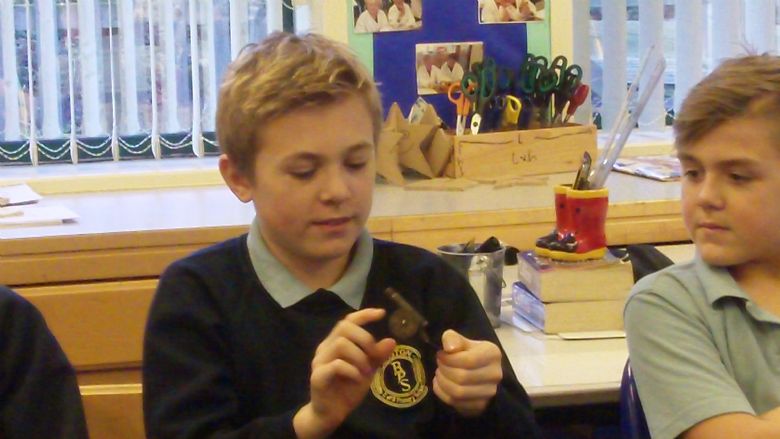 We have been looking at algebra this week in maths, balanced arguments continued in English, light investigations in science, Tag Rugby with Amy and we have started to create a gymnastic sequence using all of the equipment in the Hall. In Forest School we have made a thorough design of our tanks and can't wait to get started on them! Brian, a friend of Mr Rendle's, came in with his Guide Dog, Barclay, to talk about his day to day life with no sense of sight.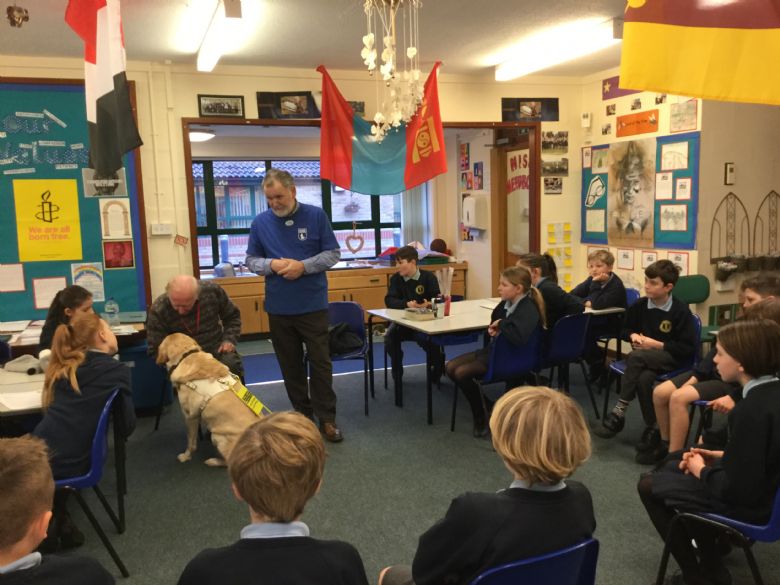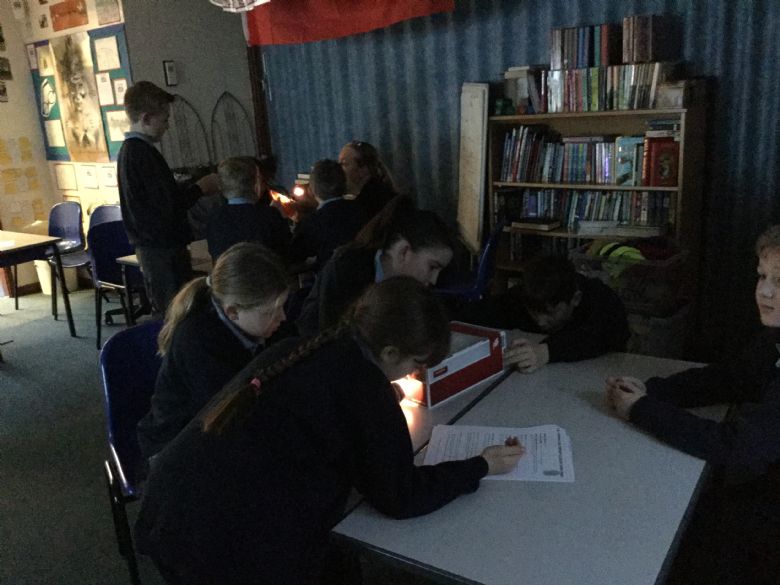 Our Star this week is Talia who has really stepped up to the challenges of the Year 6 curriculum.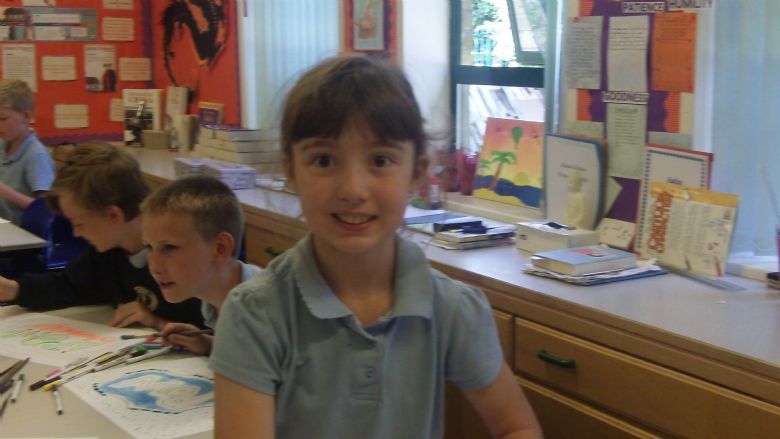 We love learning in Year 6!! We have tackled algebra again this week and we are experts!We have started to look at a narrative for 500 words in English and are concentrating on our characters and setting at the moment. We have an investigation in our Light lessons and have eliminated one suspect from our ilist of culprits! in Forest School we are developing our plans for our tanks and are continuing Tag Rugby in Games. Indoor PE is proving to be exciting creating sequences using all of the equipment in the Hall.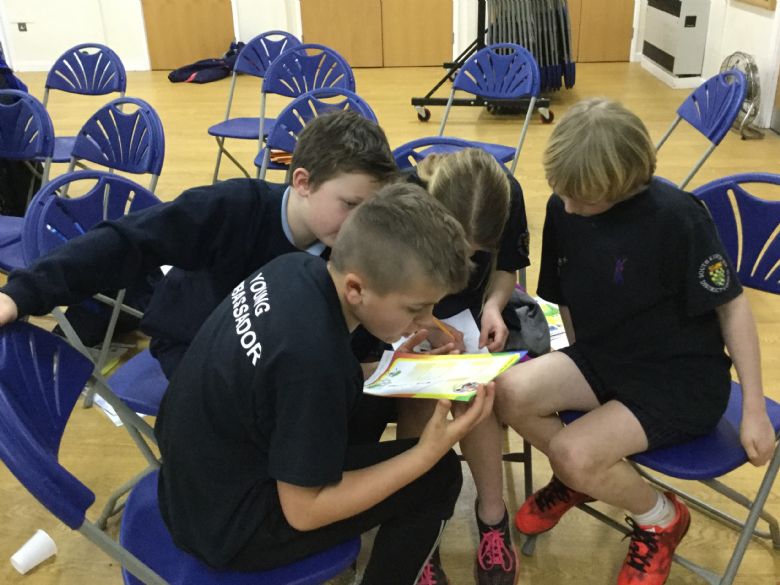 Our Young Ambassadors attended a training session at St Gilbert's in Stamford so that we are ready to launch the Legacy Challenge for 2017.
Our super star this week is Pacha. She showed real determination in returning to school on Tuesday in order to compete in the netball league. She has also started to produce written work of a Year 6 standard and always tries her best in maths. Keep it up Pacha!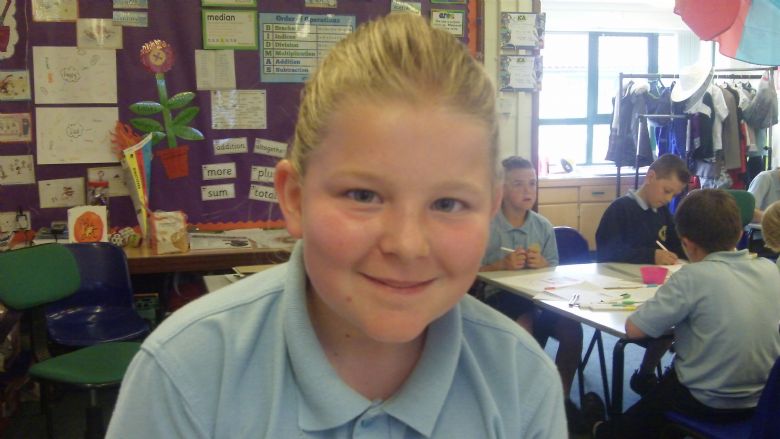 A very sporty week in Year 6 along with writing a 500 word narrative for the Radio 2 competition. We have looked briefly at time in maths and have continued with constructing our tanks in Forest School. 21 children went to Spalding to enter the netball tournament and we came 3rd, 7th and 10th out of 27 teams. 20 children went to The Deepings on Thursday to take part in a hockey festival. Denis' team came first; the team was a mix of pupils from the cluster schools. We have also been creating pieces of art to enter into the Rotary Art competition with a Lowry theme. Our footballers came first in the County Finals last Saturday in Skegness too! Will P, Bayley, Ben W and Will H went to church to serve Lent lunches and had a positive comment made on the Community Forum.
Marcel has been awarded Star of the Week for a superb attitude to everything involved in school life. Will H was also awarded a Headteacher Star award for being a great substitute on Saturday; demonstrating a fantastic attitude to his role in the team. All of the class have now received Blue Peter badges for their efforts in the ROH dance too.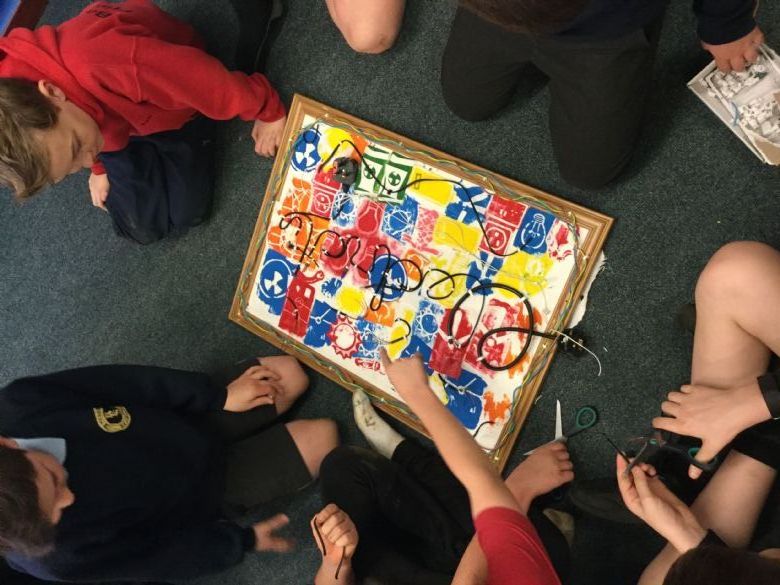 So far this week we have completed a 'Timetable Treasue Hunt' answering maths questions using timetables...
And created freeze frames from Private Peaceful. Tommo and Charlie pray for Molly to get better when she contracts scarlet fever.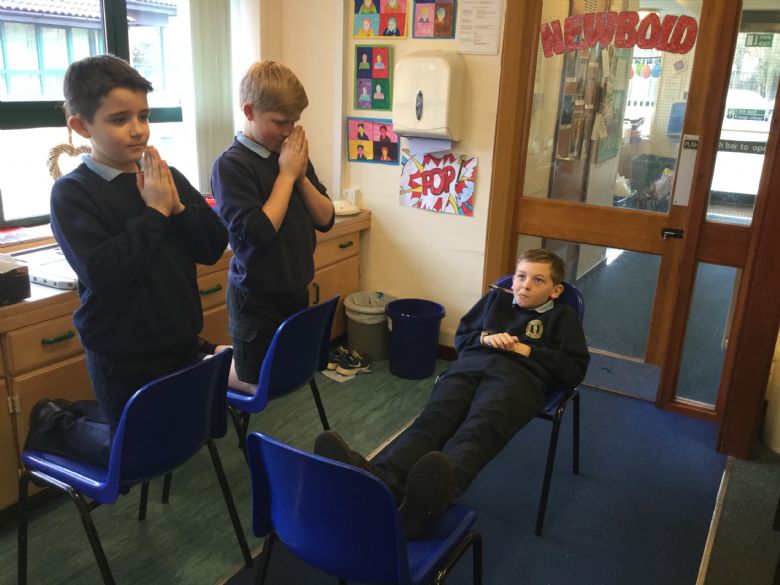 A busy day cooking, followed by a visit from Sam Ruddock.
Our Star this week is Charlie who has been a great ambassador to our school, helping Guilliano to get used to life at Baston. Thank you and well done Charlie!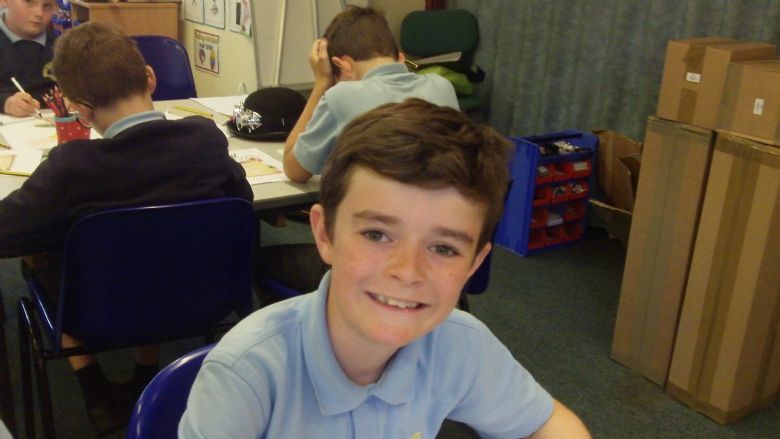 A great week back after a restful half term...On Tuesday we went to South Holland District Centre where we performed or dance to a 'live audience'! We were invited to perform at the Lincoln Arts Festival weekend, but unfortunately due to weekend/family commitments we are unable to attend.
We have listened to Neville Chamberlain's announcement on the radio declaring war on Germany on 3rd Setember 1939. We have been attempting worded problems in maths and reasoning papers, an afternoon creating our own APPs, looking at the work of Andrew Lloyd Webber, football, yoga and indoor rounders, our new enquiry question in RE, Private Peaceful and a little bit of light reflection in Science-as you can see another busy week!
Our superstar this week is Ben Walker- a fabulous week for him. Great maths, massive improvement in English, a brilliant friend and an enthusiastic learner-well done Ben!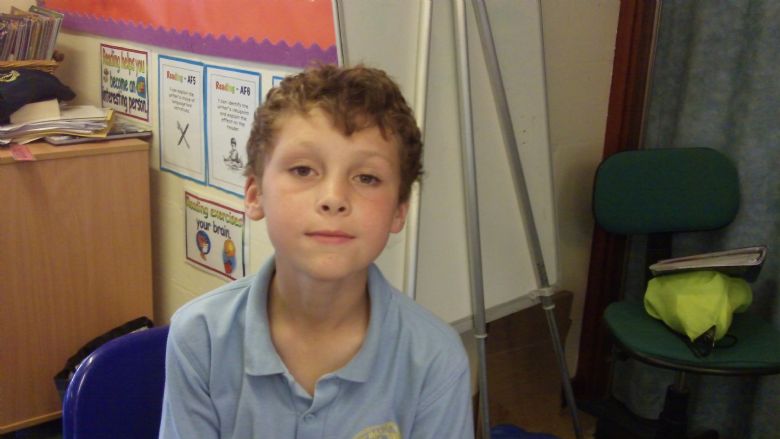 We have looked at 'nets' and Roman Numerals so far this week. We have nearly completed Private Peaceful and have started a study of the Highwayman in Guided Reading. Today (Tuesday) we all ran a mile as part of a new incentive in our school. We have also started to make (or in some cases made) our own periscopes which we will use around school this week. Watch out there may be a Year 6 about!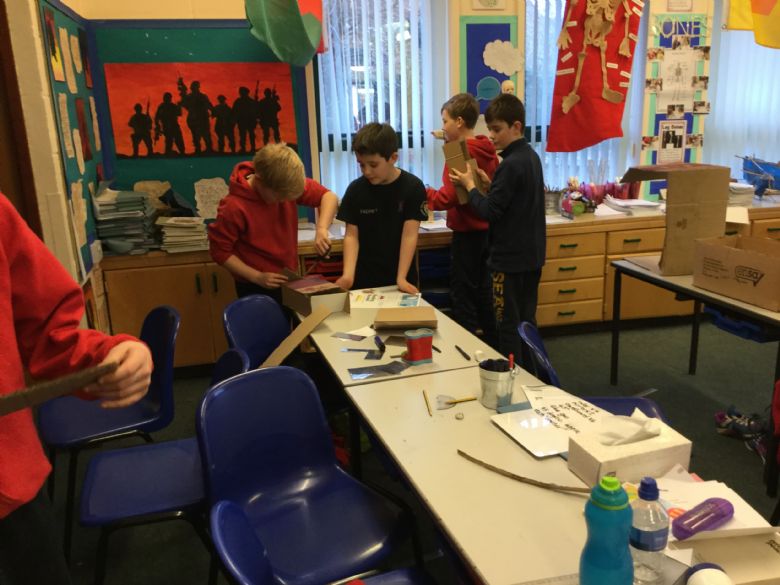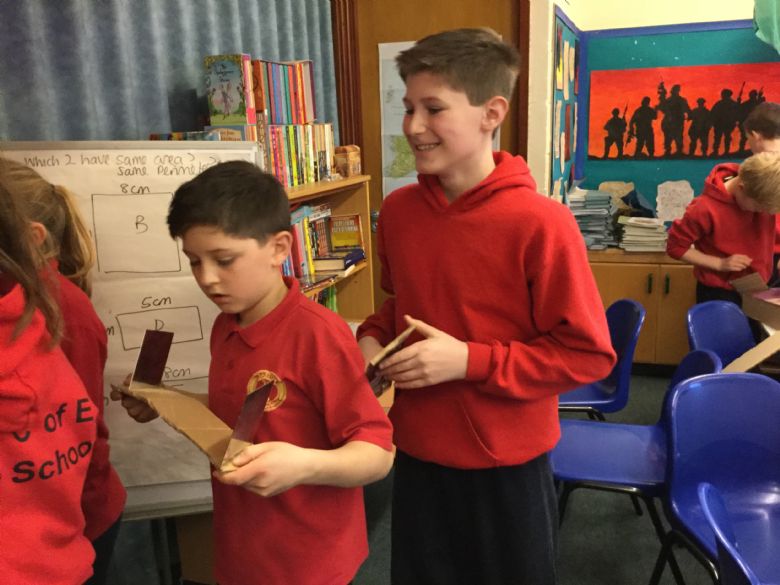 Lent Lunches & World Book Day today...We have also completed Private Peaceful, our newspaper report on the start of WW2, begun to think about a persuasive speech, completed our tank work in Forest School, 1 SPaG paper and 2 Reasoning Maths Papers. Just another week in Asia Class!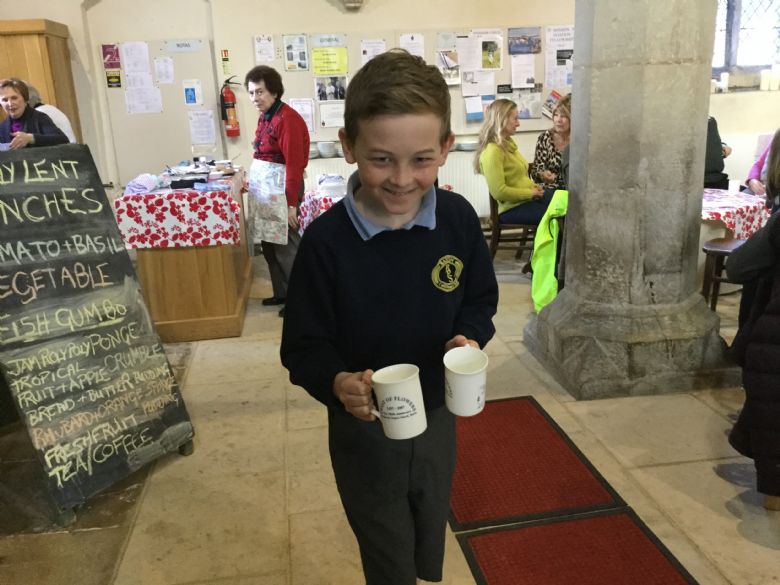 And our Star this week is...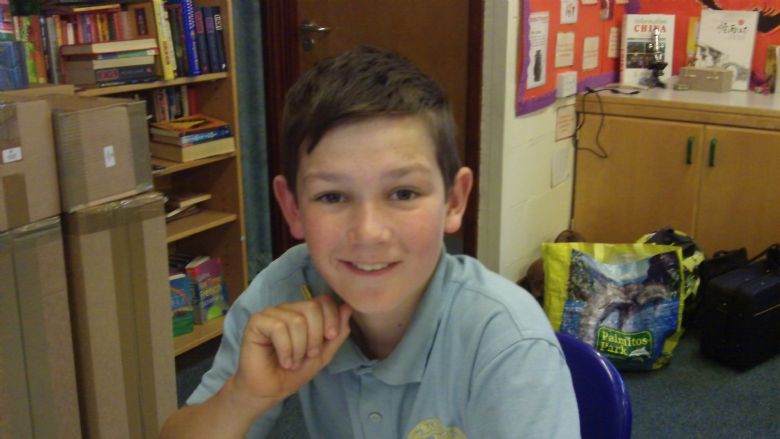 Ben Clayton, who has been working super hard over the last few weeks on: spellings, maths and English. This week he was my 'right arm' in DT/Science. Thank you Ben!
Another busy week revising for maths, The Highwayman in Guided Reading, The Blitz information leaflets in English, Evolution in Forest School, Lent lunches, half day at PGL and Legacy Tour Collective Worship by Bronze Ambasadors.
A great week for Travis-winner of the World Book photograph competition AND Star of the Week. Fantastic work Travis!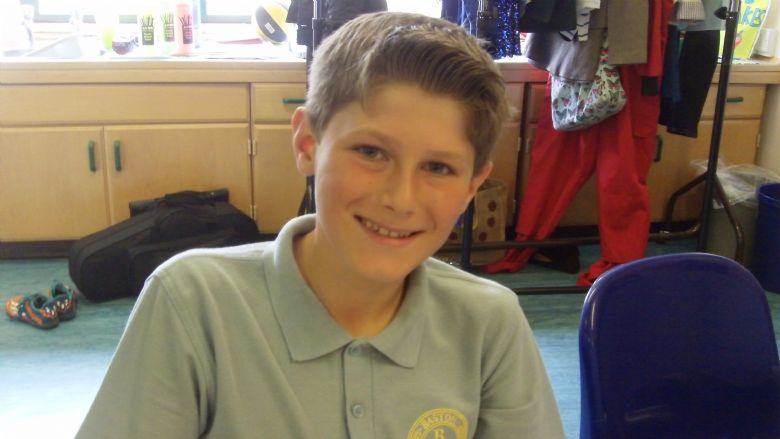 Matthew has had a great week this week and has achieved great scores in practice SATs papers. Keep up the hard work Matthew.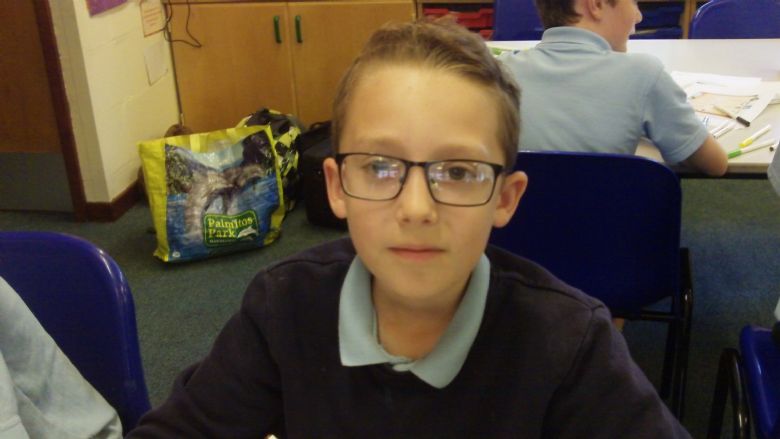 Our Fabulous Footballers!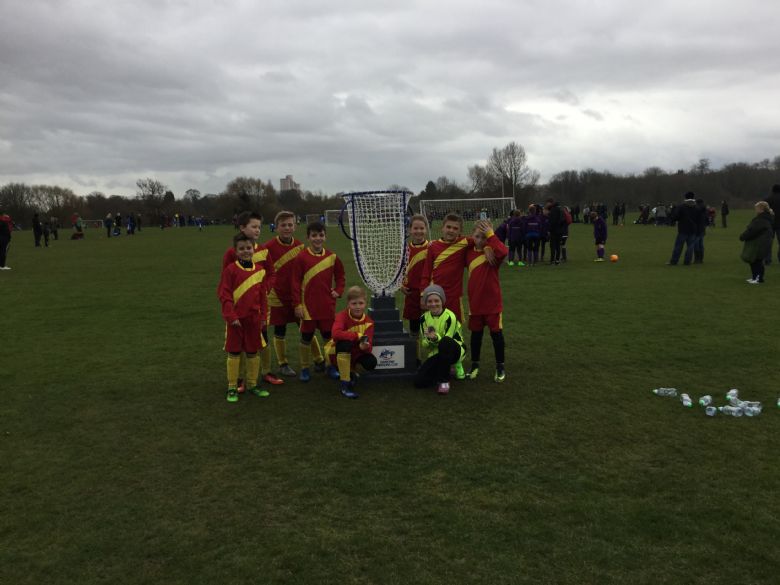 A busy week revising in maths and writing about Rose Blanche in English. We are perfecting our answers for SATs papers in Guided Reading and have continued with our study of Evolution in Forest School. As we are getting closer to May 8th we are taking steps to close gaps in our learning and identifiying where we need to do more work independently. We have had great fun dressing up for Comic Relief and raising money at the same time. Everyone is working hard, however one person has shone this week by helping others, attending Maths Workshop and tackling the fraction, decimal and % time challenge and persevering with 15mins of fitness. Well done Harry :)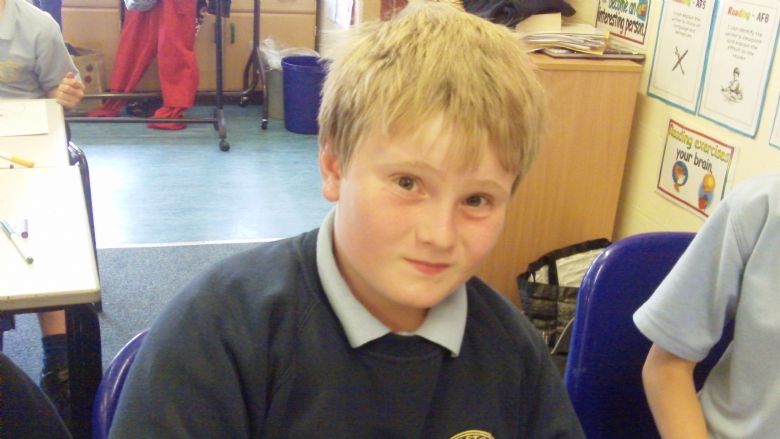 Raising money for Comic Relief...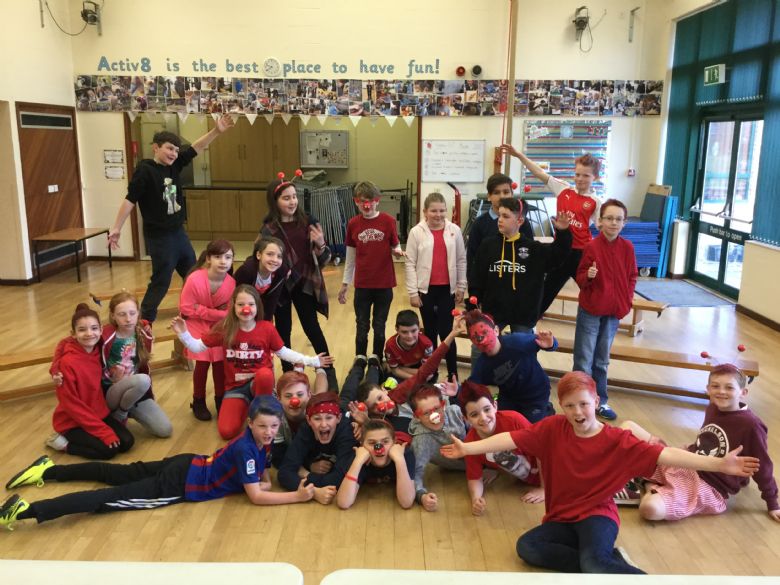 Our brilliant netballers-winners of the Deepings Tournament...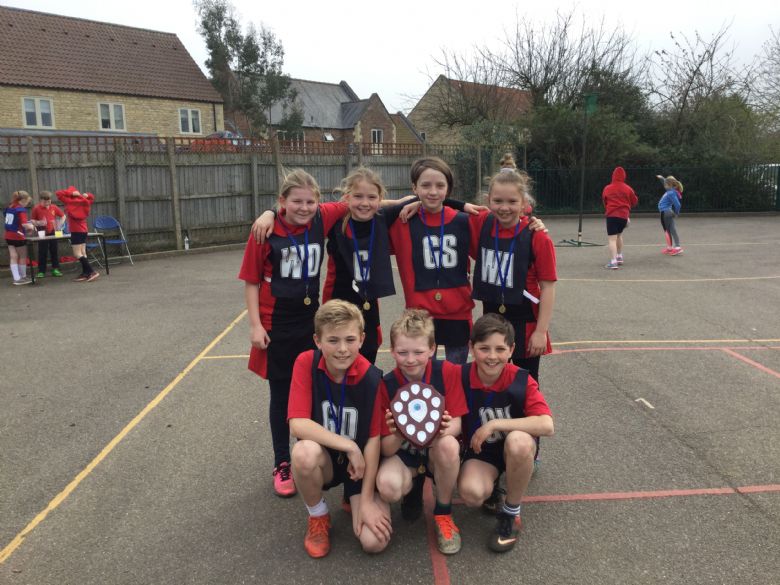 Two thirds of the way through Year 6-how time has flown! Only 12 weeks left of primary school for Asia Class. We have been preparing for SATs in Guided Reading and Maths with extra help from Mrs Townsend. In English we have reached the end of the Rose Blanche story and are now ready to create some Exciting Writing at the start of next term. Ashleigh had an amazing week and has shown that she has the potential to succeed; keep it up now Ashleigh!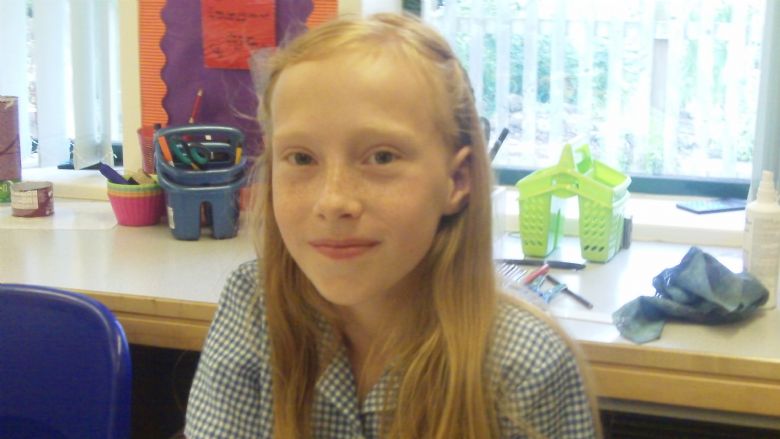 We have started our final long term at Baston. We have been doing SATs practice in maths, completed our work on Rose Blanche, had a cricket coach for our Games lesson, looked at extracts from Carries war and Goodnight Mr Tom in Guided Reading, started our topic on Baghdad and written our names in cuneiform on clay tablets. We finished the week with a resilience workshop which was extremely relevant for Year 6's at this time of year! There was no Star of the Week assembly this week ,which was a good job as there were so many children who have deserved it!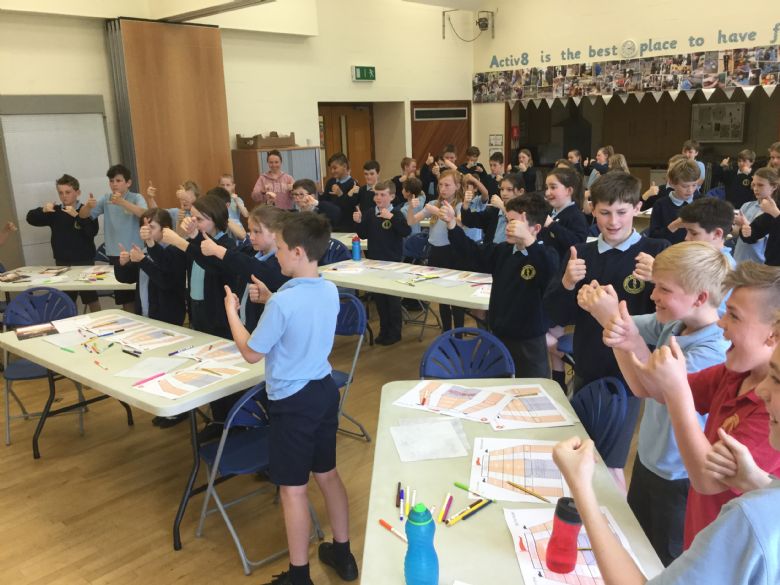 The time has nearly arrive in which we have been preparing for-SATs! We have been busy doing final revision this week along with a quick look at the life of Walter Tull, an introduction to Rounders, Forest School, benchball and a visit from an author tomorrow (Friday). Star of the Week was a day early due to the literacy festival tomorrow. Marcel received our value award for humility, Ashleigh got a well done and our Star is Isabel for always pushing herself to the next level. Everyone has been on task this week and aiming to achieve their own personal goals. A special 'well done' to Harry who has passed his Level 2 Bikeability today :)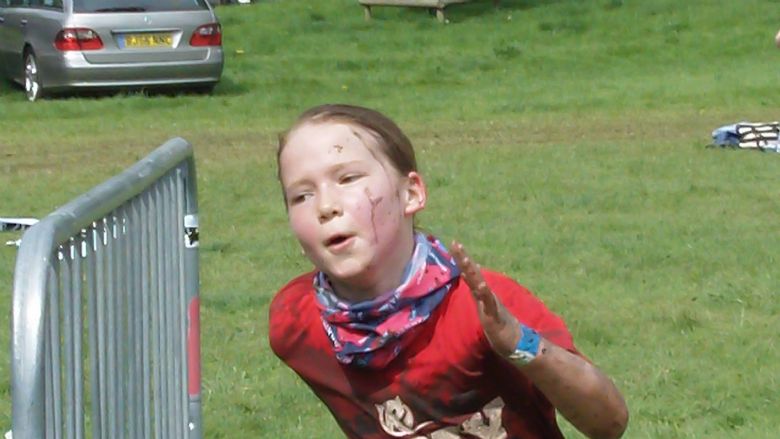 A 4 day week has been appreciated by us all in Year 6; we've done revision in preparation for next week. We had a relaxing afternoon on Friday where we enjoyed a game a football and had popcorn. Mr Chamberlain from BGS came to visit the children who are starting there in September too. Our Star this week is Melissa, although she has only been with us since Christmas she has settled in well and her English has improved immensley over the last four months. She has made great friends and is always happily playing on the trimtrail or doing gymnastics around the school!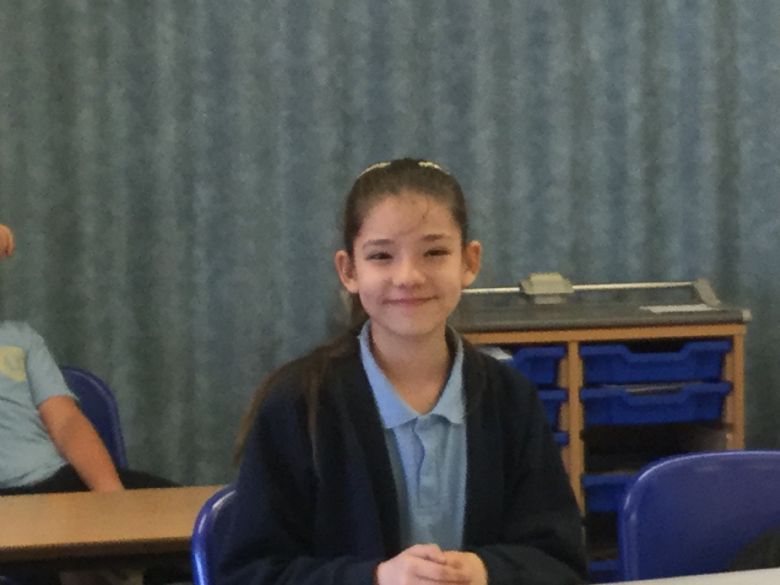 SATs week is nearly over and we have enjoyed every minute of it! Especially the afternoons! We have had free time which included art, football and ipads, Manga Art session and today (Wednesday) in our Forest School time we worked in groups to camouflage a friend then ended with a huge water fight. Only one more test left-BRING IT ON!
We have all attended breakfast club where we have tucked into toast, crumpets, muffins, cereal, croissants and yougurts. It has been lovely to see all of the children calm, relaxed and ready to 'show off' what they have learnt since September :) Lots of photos on the tab on the left of our page under SATs week.

Our Stars of the Week!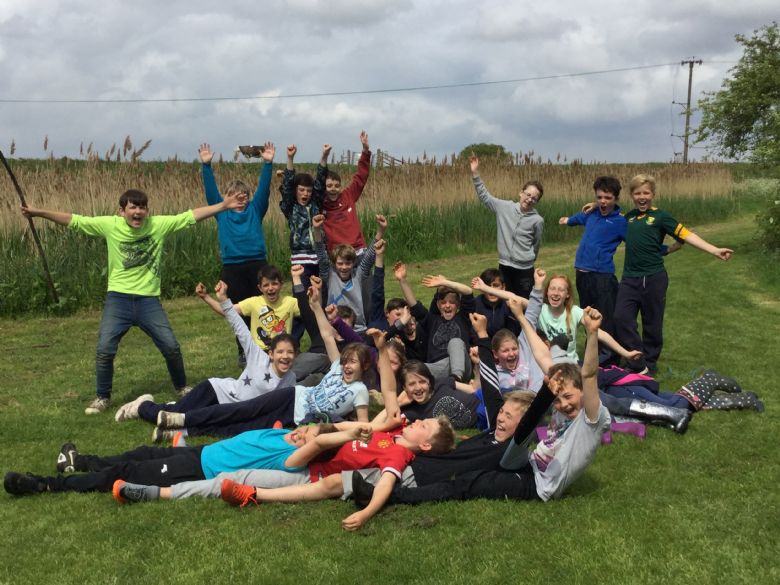 A double win at Linchfield today...A and B Teams :)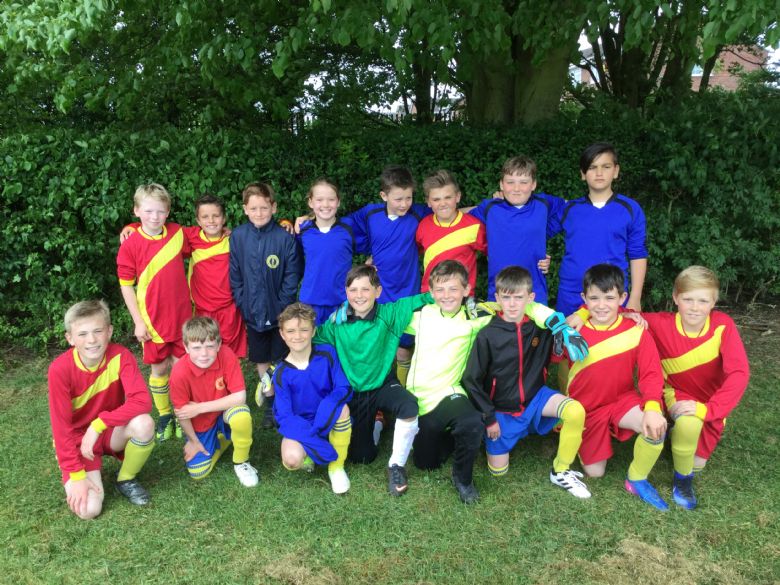 An extremely busy week, we have started 'Holes' with Mrs Mills, carried out two maths investigations, met with our new secondary school teachers, visited Lincoln Cathedral, watched our Rock Band and then headed over to Stoke City to play in the football national finals where we reached the finals, but lost 2-0 during 6mins of extra time.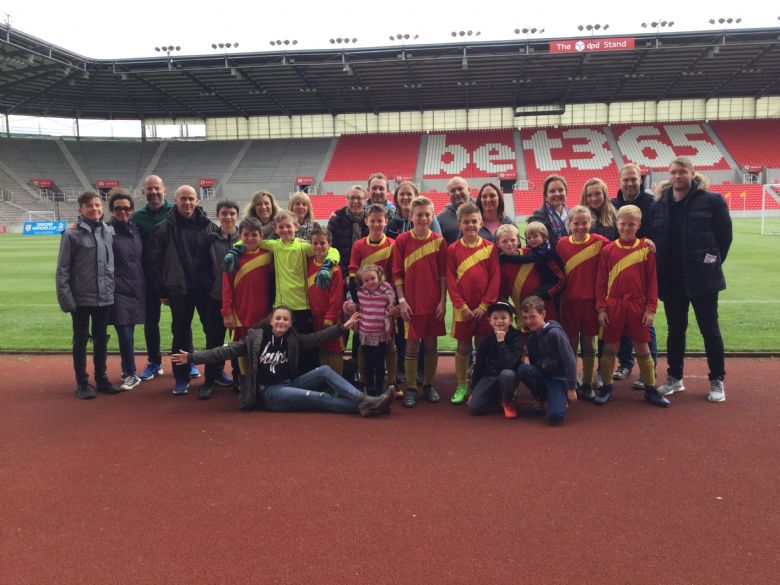 Sports Week started with a great result at the weekend for our footballers (see Nationals tab for photos and Sporting Stars) and Travis arrived having received a 2nd place trophy for trampolining at the weekend.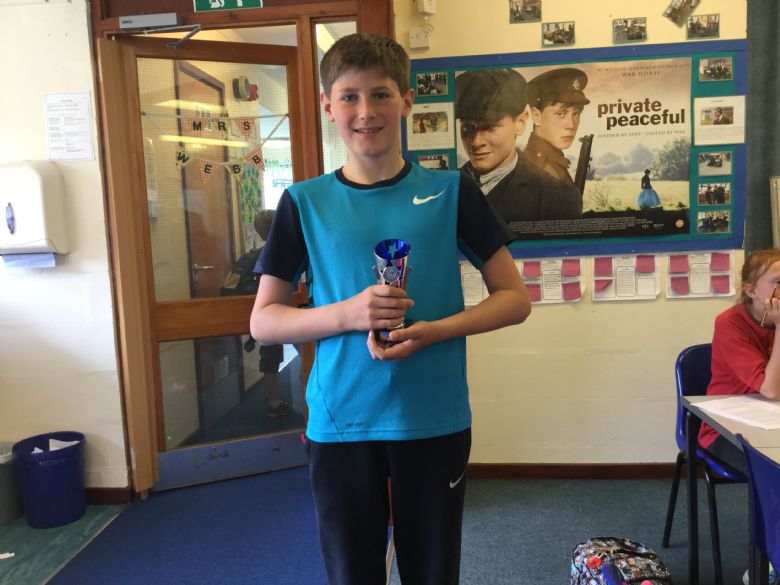 We've had a great time during Sports Week and were rewarded with a class Well Done for everybodies efforts in organising Sports Day and Culture Morning; Year 6 were truly amazing! Thanks everyone!
Our Super Sports Star his week is Bayley and we had another 'cheeky' extra one...Will Pi for his constant effort, enthusiasm and contributions to school life.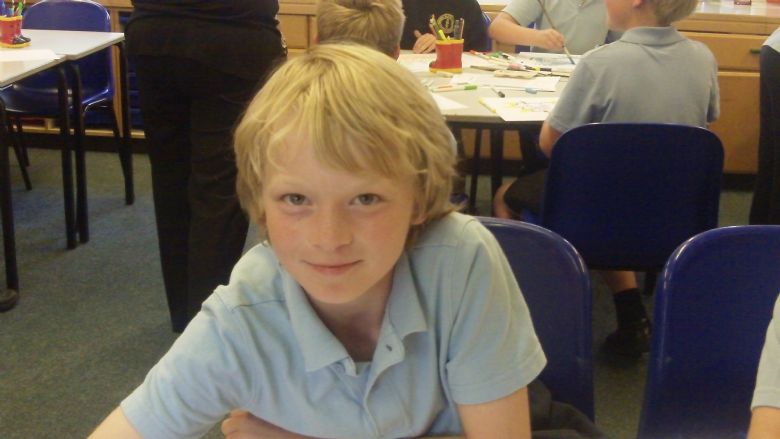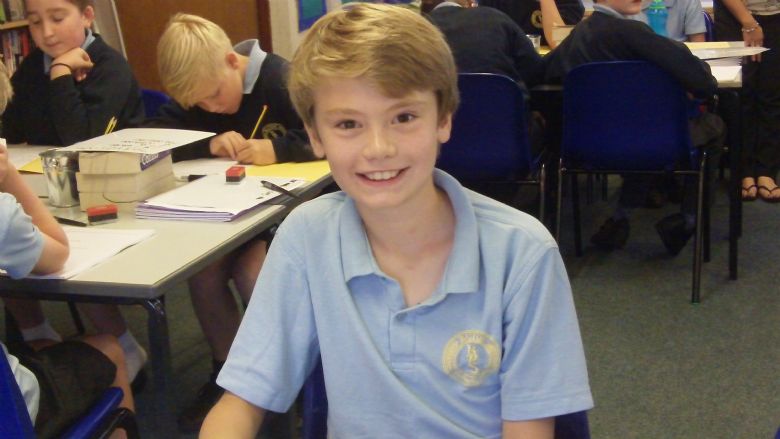 On another note...George G has been usy raising money for the Amazon Children's Ward in Peterborough. He completed a sponsored silence and has managed to raise approx £400!! Amazing work George, a real sign of humility.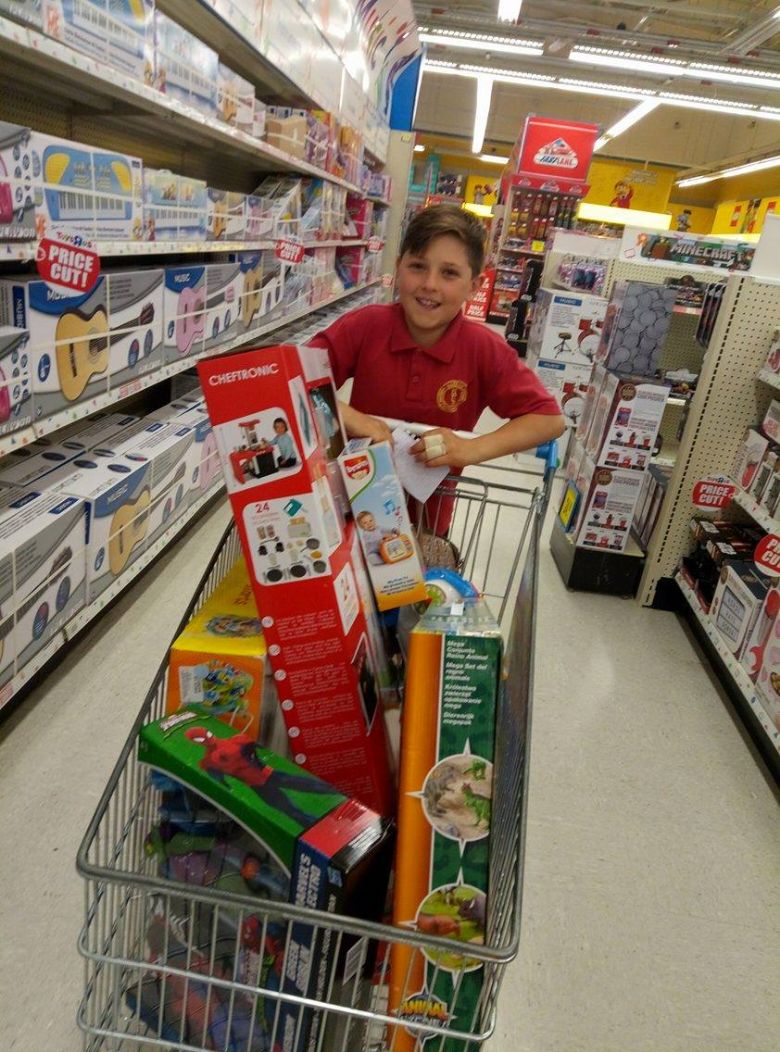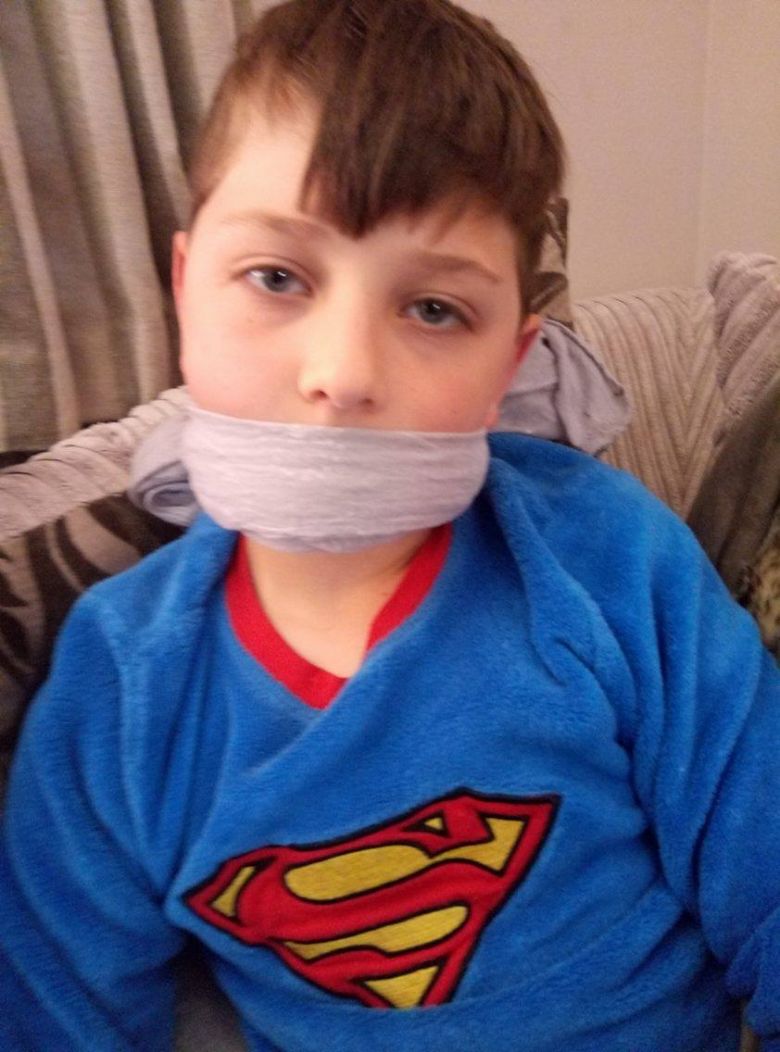 It's great to be back! Our final term has begun...We have started rehearsals for our end of year production, 'Lights, Camera, Action!' We are also continuing our book study of 'Holes'. We have attended a circus skills workshop, started a design project in maths, started Boxercise lessons with Sophie Allen and have won the Deeping Cluster Cricket tournament! Never a dull day!!!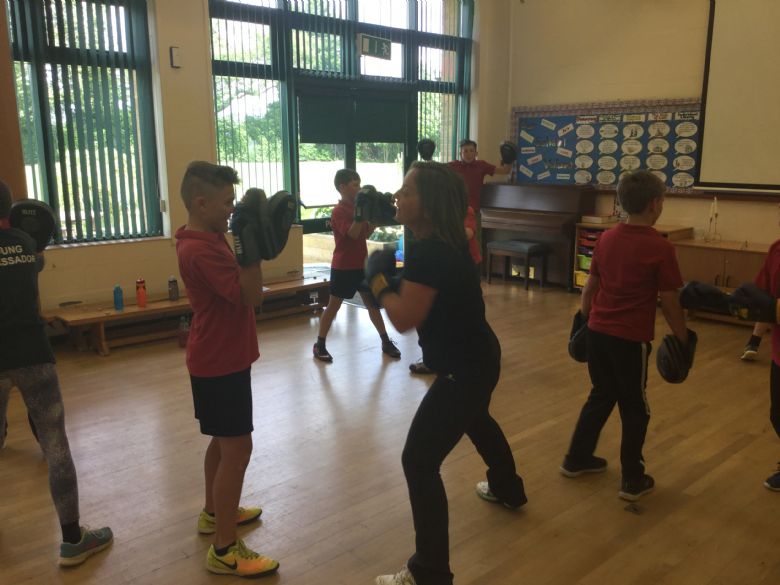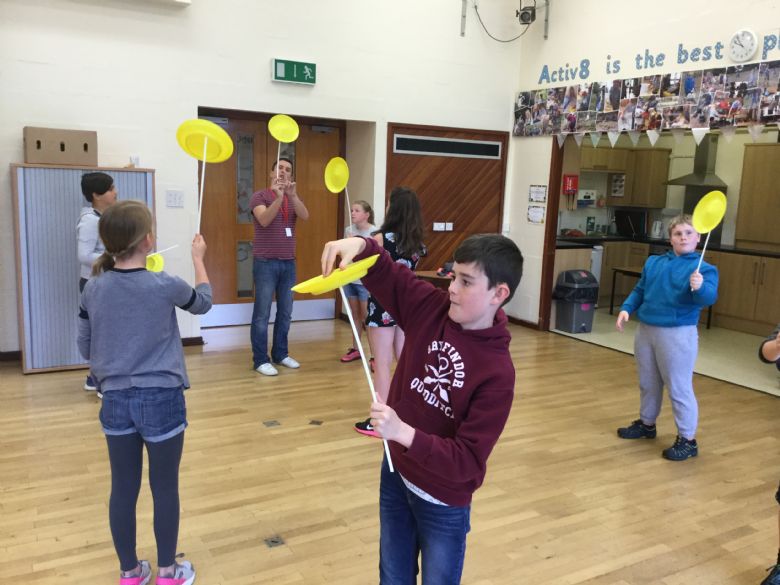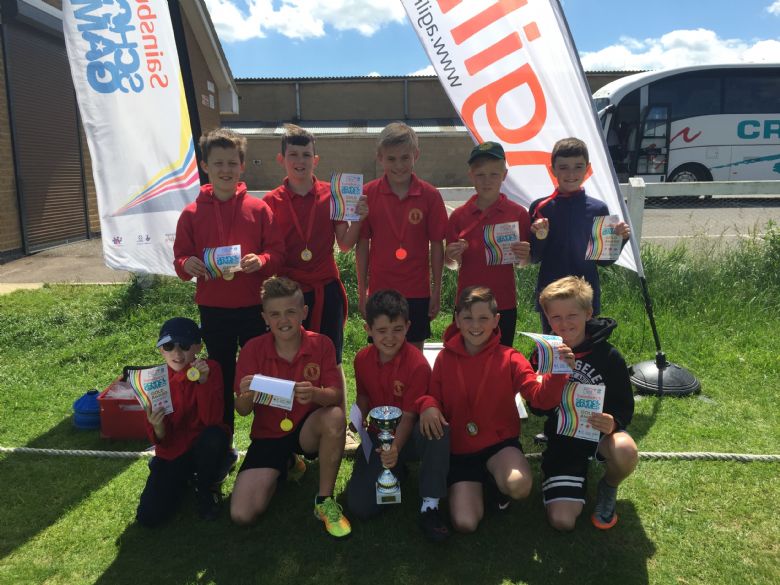 This week in Star Assembly Harry received a Headteacher's Award following our Spiritual Journal time where the majority of the class expressed that he always showed humility. Also, all adults around the school always comment on his politeness and manners.
Our superstar is a 'Little Miss Always'...Violet ALWAYS is on task, ALWAYS produces great work, ALWAYS tries her best and can ALWAYS be relied upon to be doing the rigt thing :)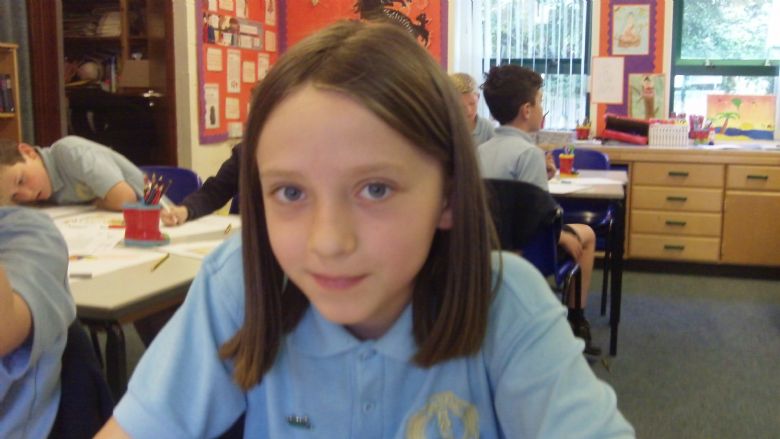 This week we have attended Field and Track events at Linchfield and Langtoft; we have started to learn about the five kingdoms in the classification system in science, produced writing predicting what would happen next in Holes; continued with our theme park design in maths, had a talk on how to travel safely with Max Respect; completed an RE assessment and also practised our end of year production. We ended the week with our school summer fayre-the last one for us!
Our superstar is Will H who has had a great week! He did a great job in English and also tried extremely hard in high jump, just missing 3rd place position.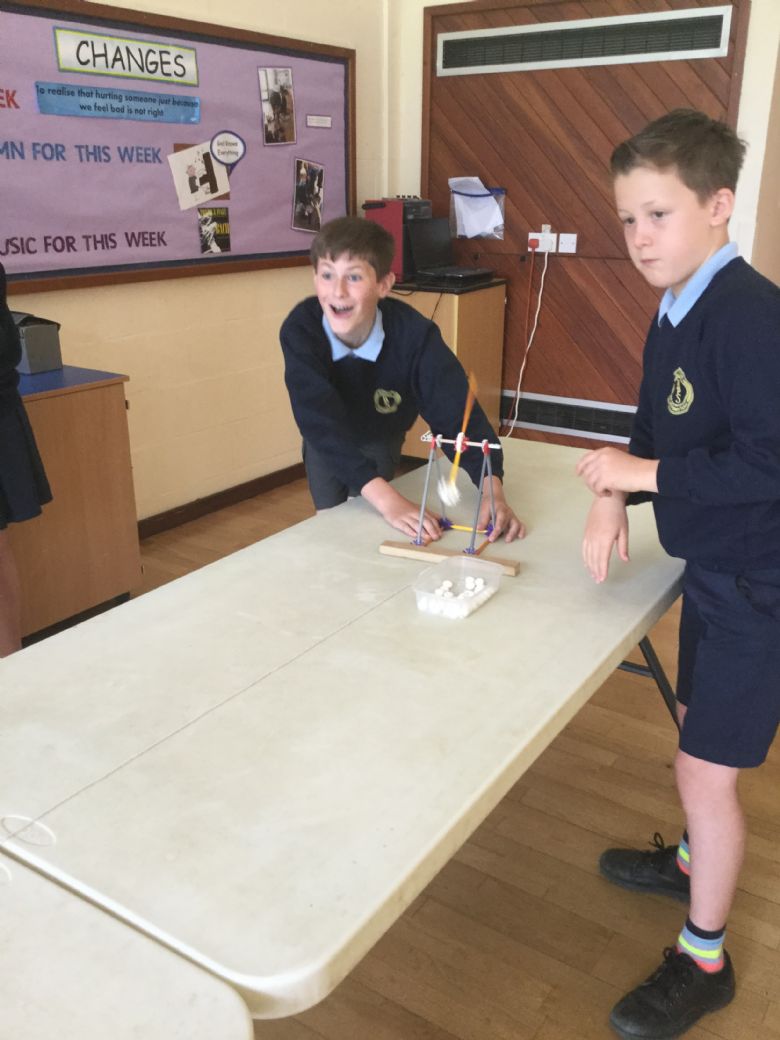 Another great week inn Asia! We have had RSE lessons to help us to understand everything about 'growing up'. We have attended a cricket and rounders tournament and others have performed at the KS2 Music Concert. 14 of the class went to The Deepings for their taster day on Thursday whilst the remaining members of the class created a movie of their final year at primary school. Rehearsals for our producution are well under way too ;) Our star this week is Ashleigh who really stepped up to the role of bowler at rounders.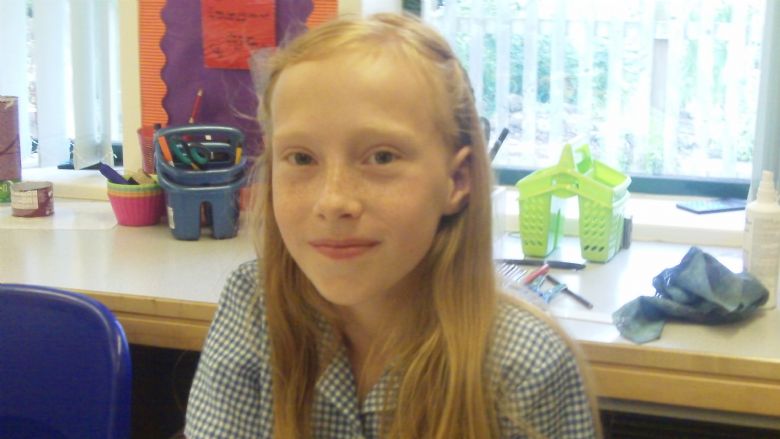 We celebrated success in the rugby festival that was hosted here at Baston on Monday-1st and 2nd place :) Mrs Mills has continued to read Holes with her many different voices for each character. In Forest School we had to carry a member of each of our groups to our 'hole' using our pulley system. We have also been busy practising for our of school production...'Lights, Camera, Action'.
Our shining superstar this week is Ben C-a great week for him!
Not long left now! Leaver's Party tonight-see seperate tab for photos on Year 6 page. Our superstars this week are Olivia and Pacha-always on hand to give help to help the whole school community.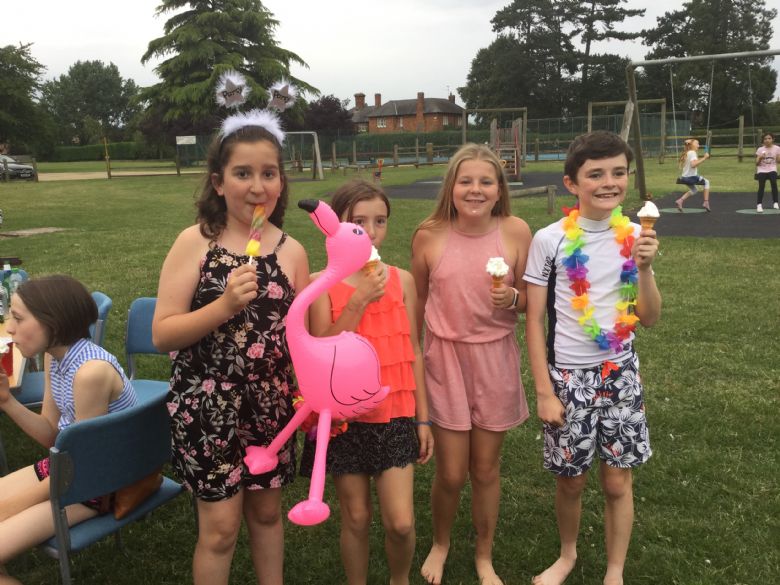 Another fantastic week-production completed by everyone-tears, laughter, fun and enjoyment had by all! No single super star this week, everyone in Asia Class is a Star!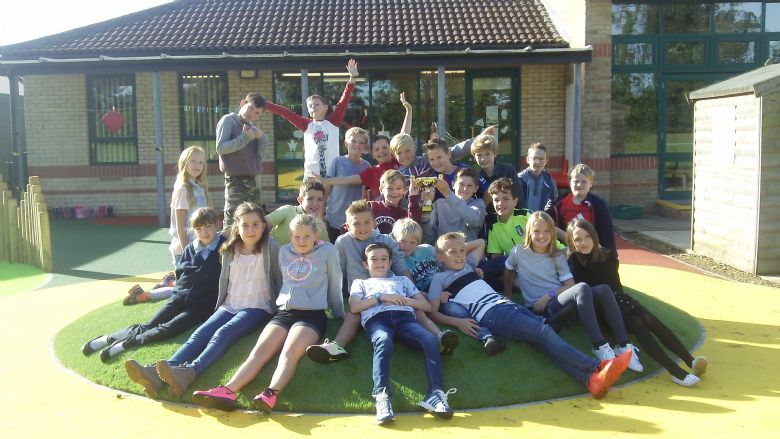 A great final week which started with a trip to Warner Bros Studio and ended with our school 'arch' to say a fond farewell to the Year 6 pupils.
Fantastic Leavers' Service and an absolute terrific rounders win against the staff! You've been amazing Year 6-enjoy Year 7! We'll miss each and everyone of you xxxxxxx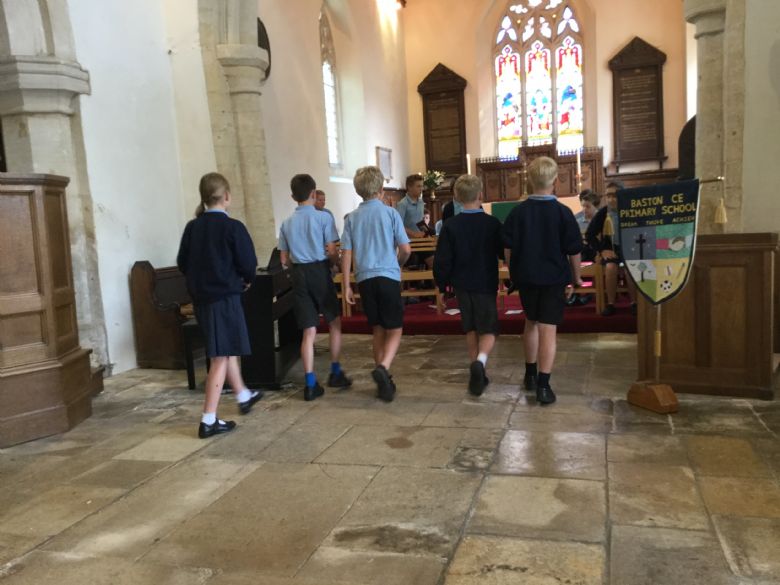 Asia 2015-2016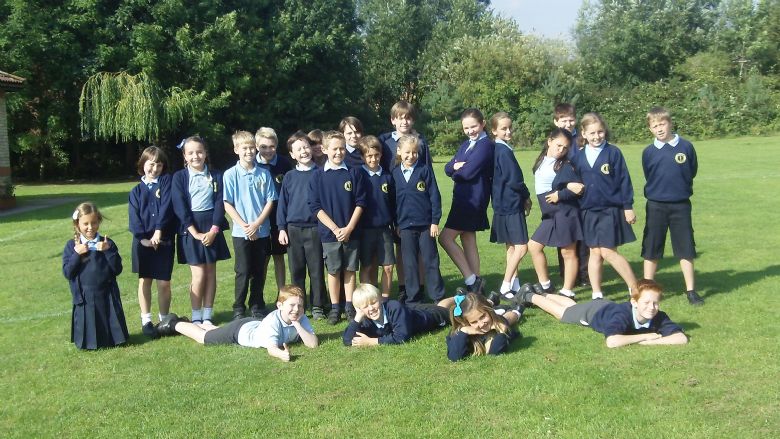 We have had a great start to the year! We have been learning alot about different types of adverbs and nouns; we have started our history topic on The Golden Age of Baghdad; we have written great poetry about the Twin Towers atrocity and learnt the correct names for the bones in our bodies-busy, busy, busy!
We have also learnt to write our names using cuneiform script.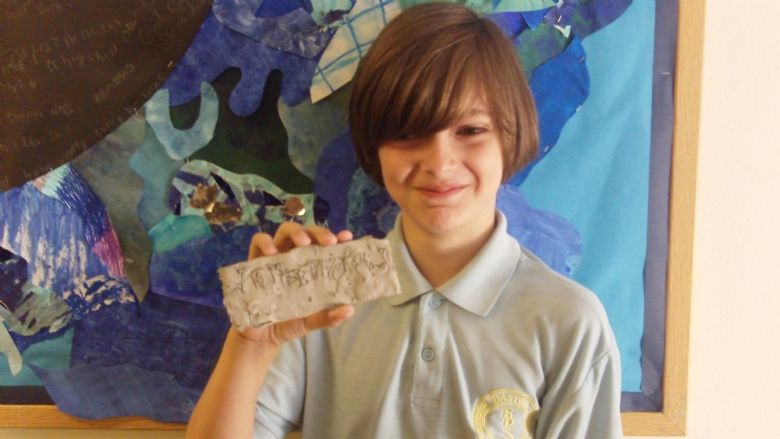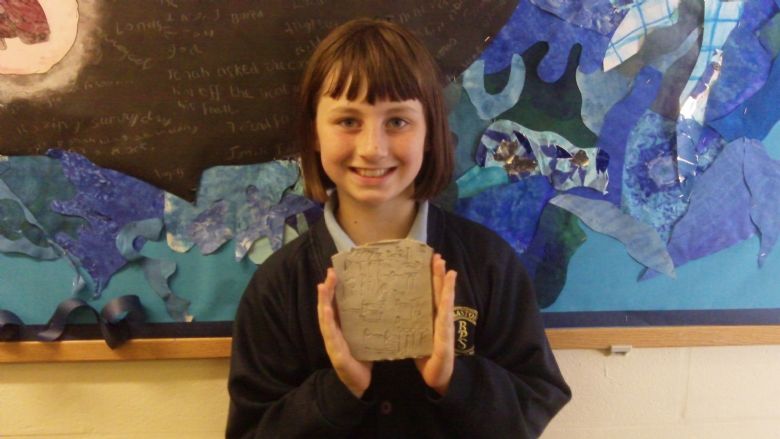 Our first star of the year is Lilia-a fantastic enthusiastic attitude towards all of her learning and a helpful member of Asia Class displaying all of our school values :)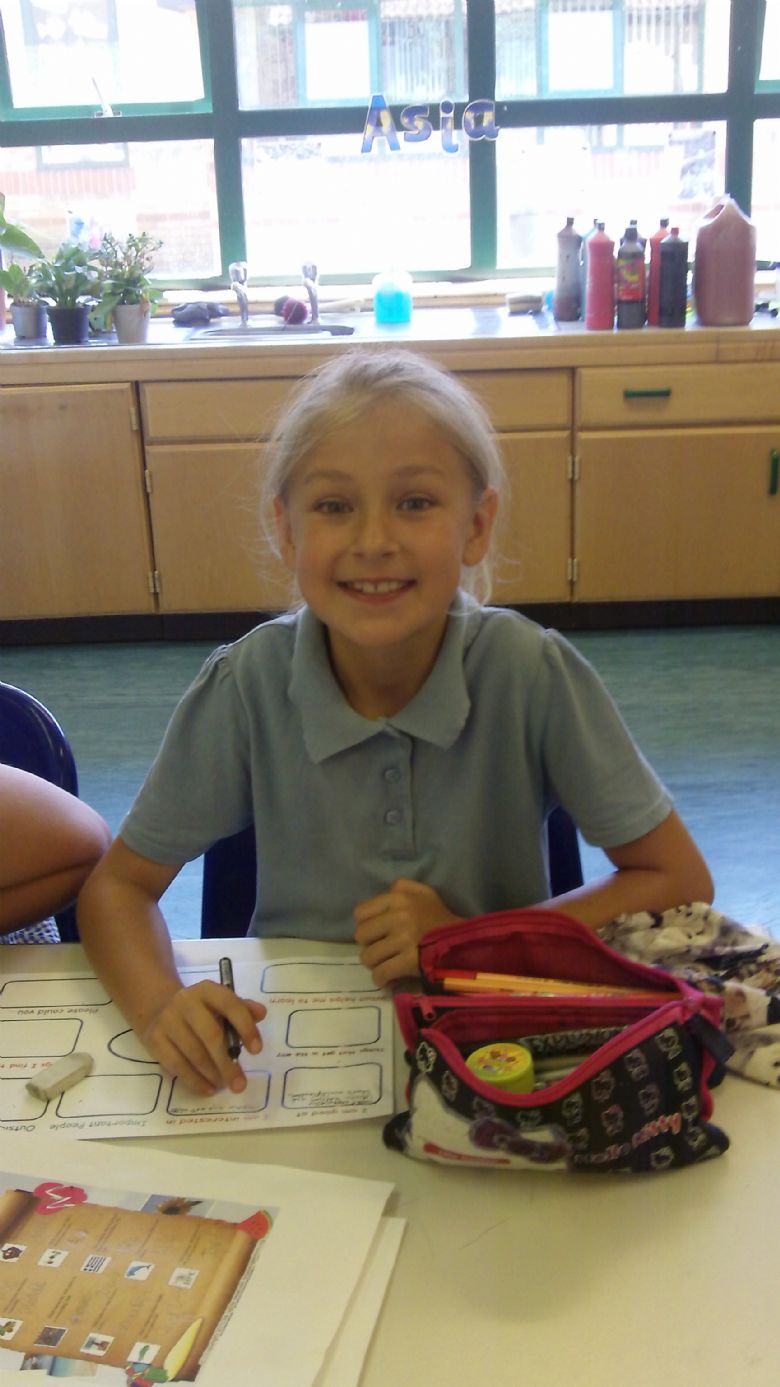 Another busy week in Asia Class-I was out for 3 days! One of the days was attending The Royal London Opera House to receive training for an exciting new pilot scheme for us to take part in. The National Nutcracker competition-watch this space!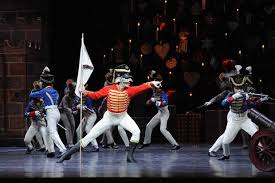 Our superstar this week was Nathan C-a great role model throughout the school and has been spotted by various adults over the course of the week for displaying the school values.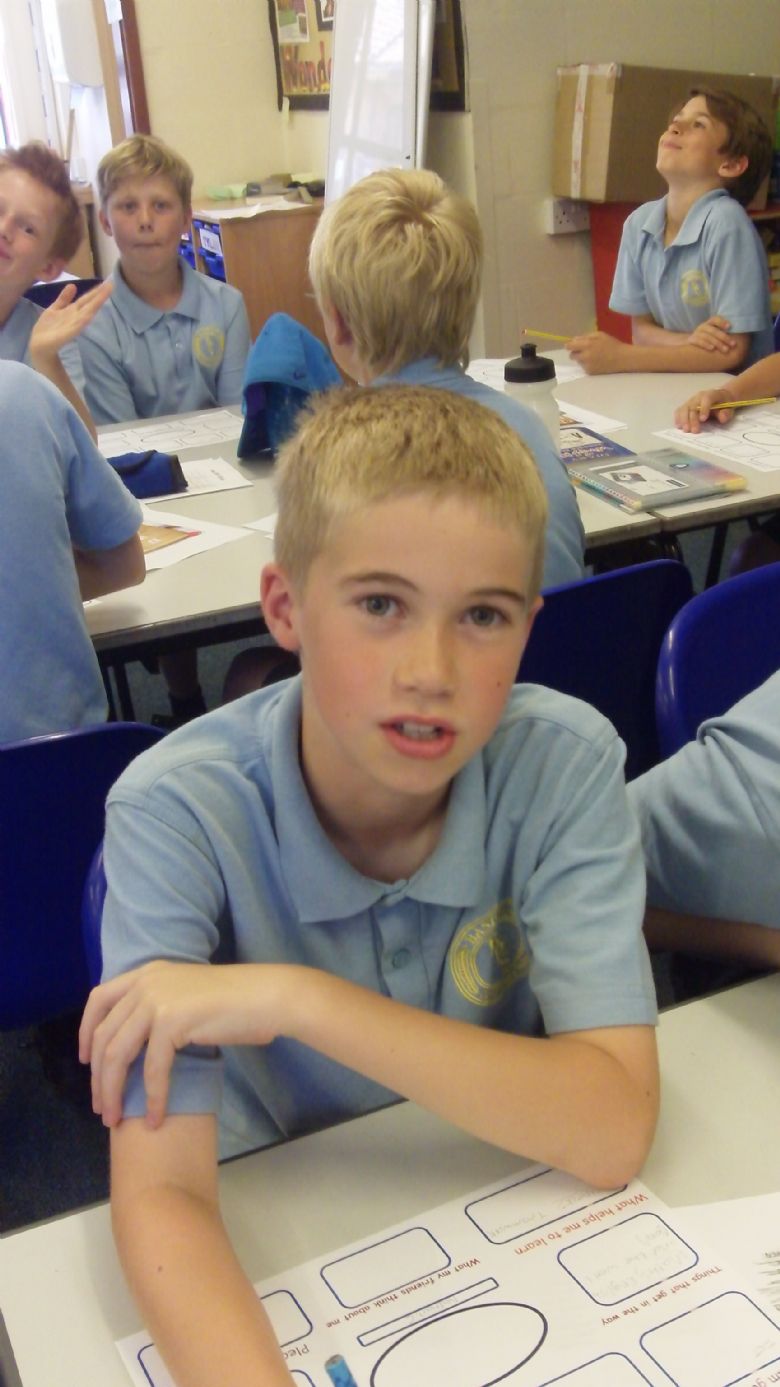 What a fantastic week we have had!!! Most of us have 'cracked' long division-phew! We have also been looking at recounts and are about to start a recount from the perspective of a fireman on the tragic day remembered as 9/11. We have started our dance for the Royal Ballet Company-The National Nutcracker. All of the children worked really hard and we got through 2 lessons plans in one week, I'm so excited!
We had our first trip of the year to Wilds Lodge Music Festival. A nice relaxing day had by all with the opportunity to explore a variety of activities at our leisure: African Drumming, Junk Music, Zumba, RAF stall, Archery to name but a few on offer!
Mrs Willis thoroughly enjoyed the collective Zumba session!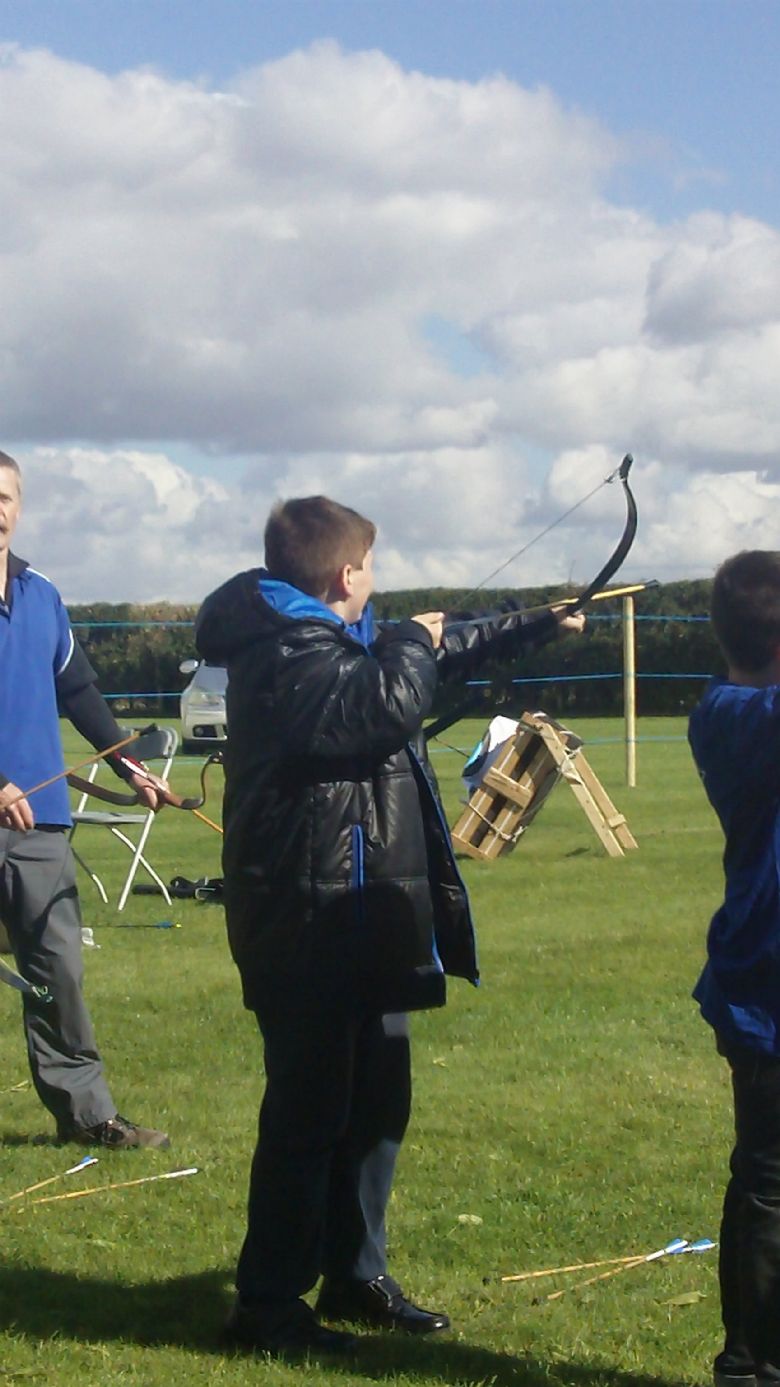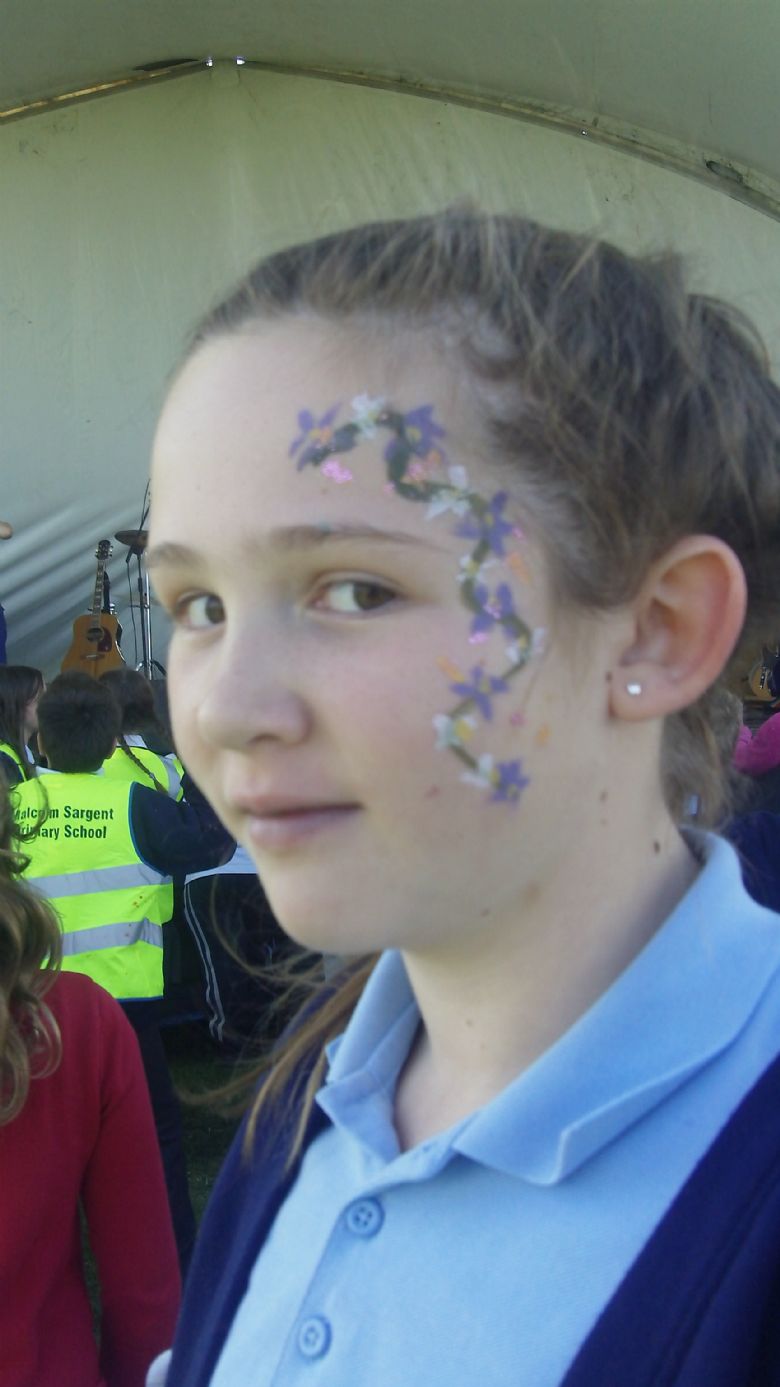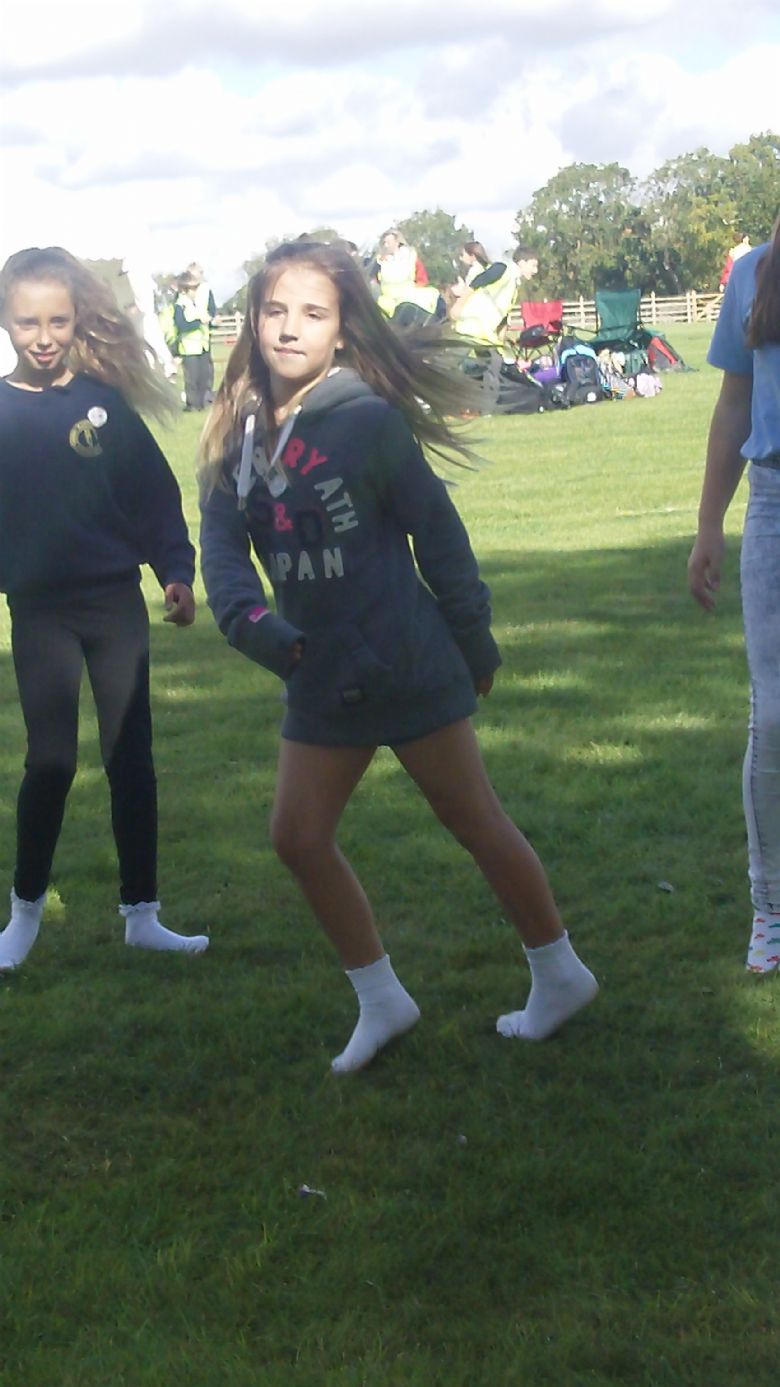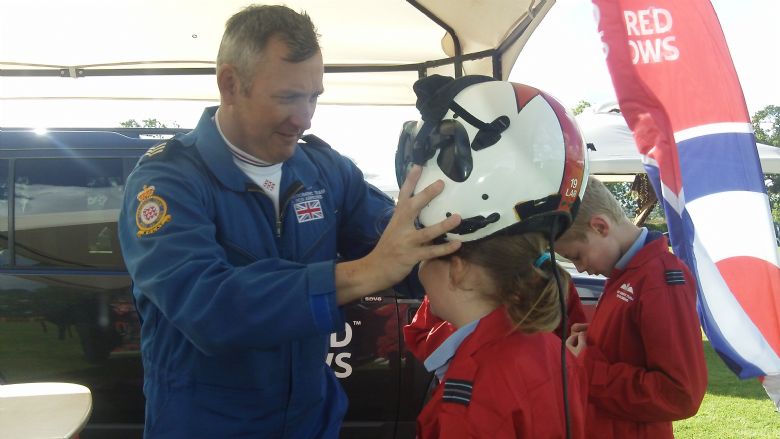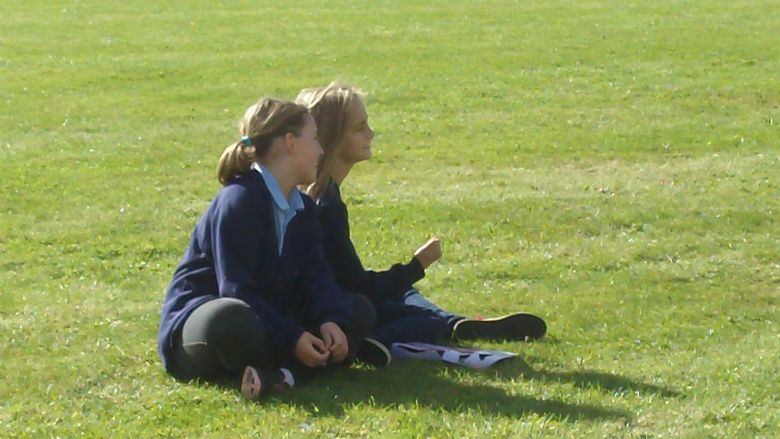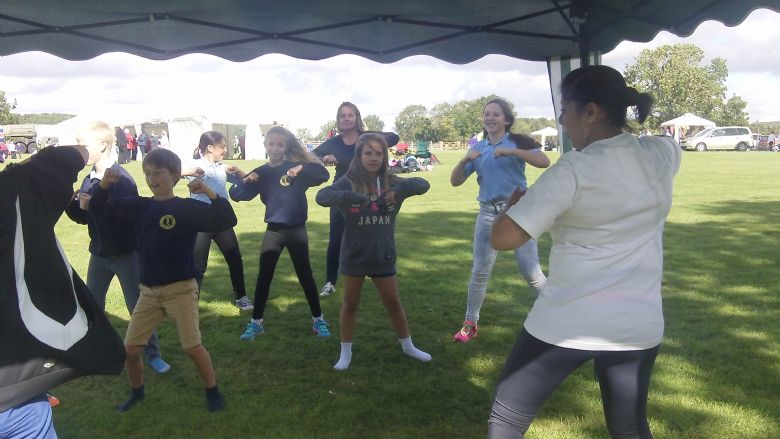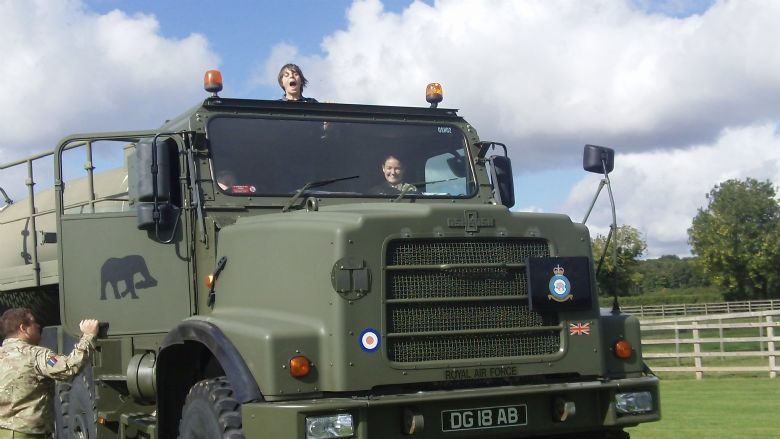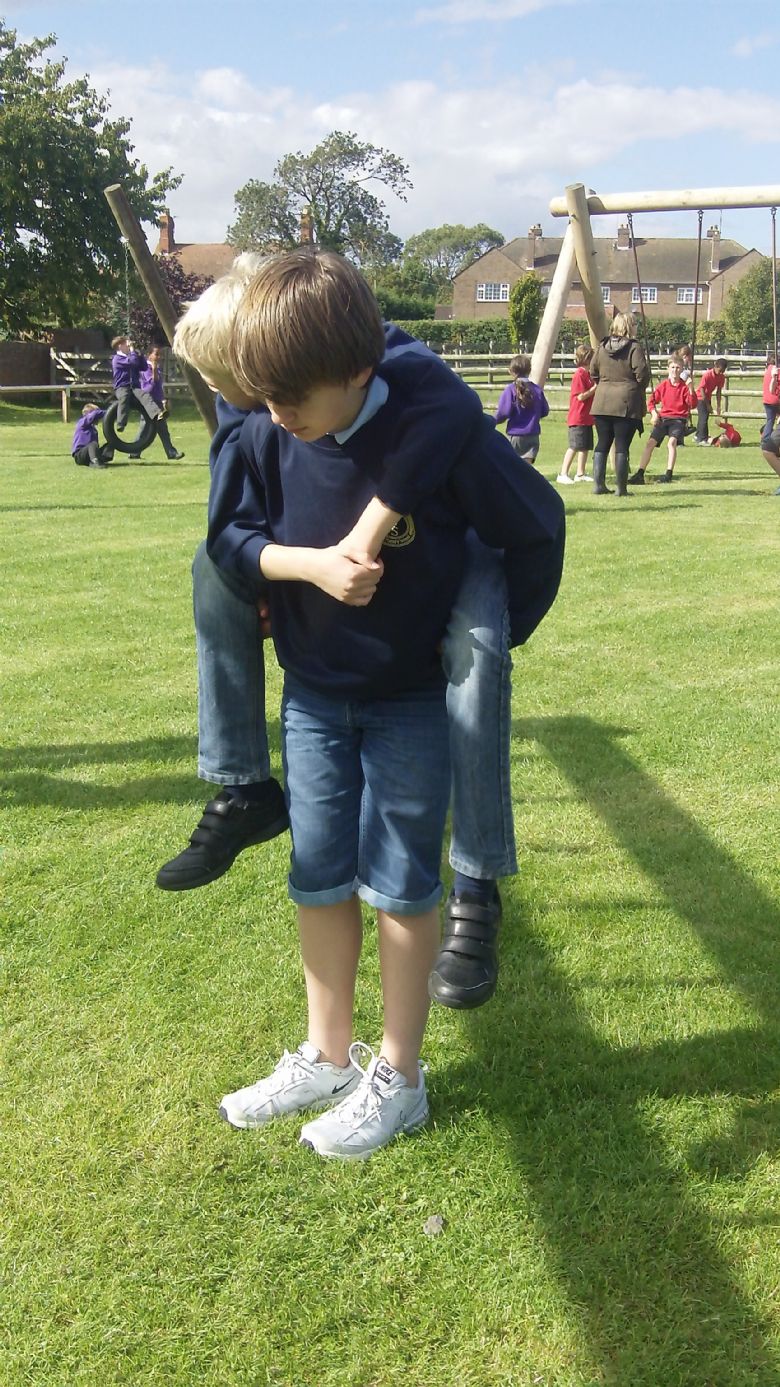 Also pictured, our superstar this week, Freya. A true all-rounder each and every day :) A well done for Owen for great division and a real sensible approach to all of his learning and Max for demonstarting the school value of support and friendship towards all of his friends.
Hopefully the link above will work!
And this one...
Harvest Festival was celebrated in the church on Thursday. Everyone learnt their lines, which was very impressive :)
We came a close second to North America in the Golden Boot Challenge-a great team effort by everyone. Well done!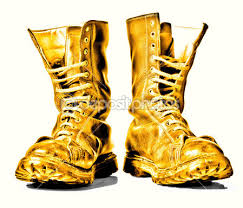 Thomas is this week's star for taking critique on how to edit his writing and applying it to produce a great recount on the 9/11 tragedy from the perspective of a firefighter.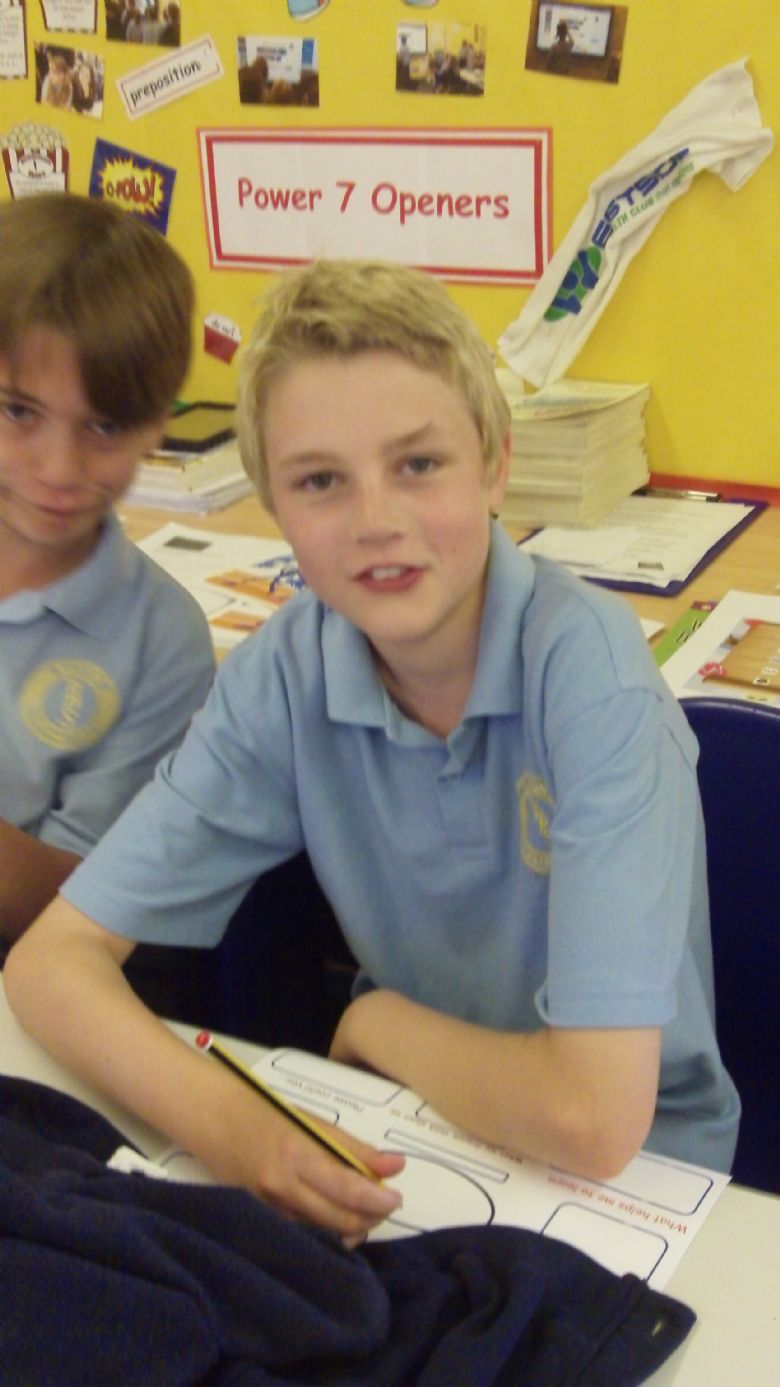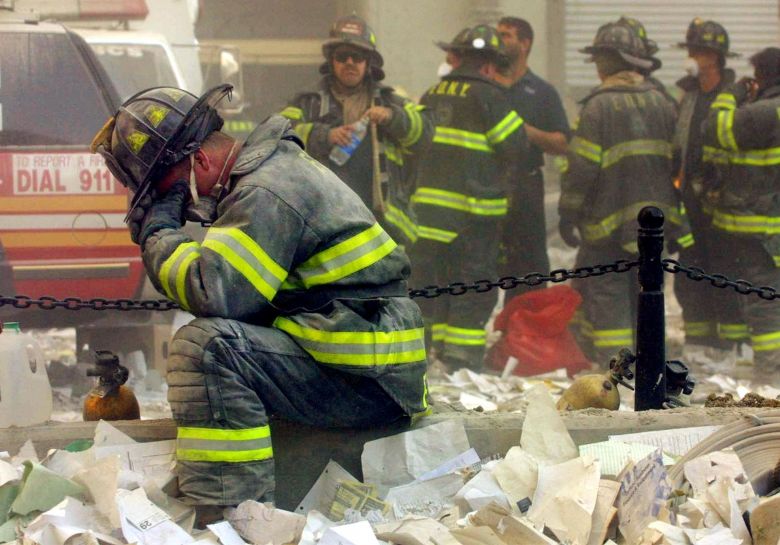 Our dance is coming along nicely, we can't wait to show you all!
An exciting day had by all at Borderville Sports Complex, Stamford. A great insight into the construction industry.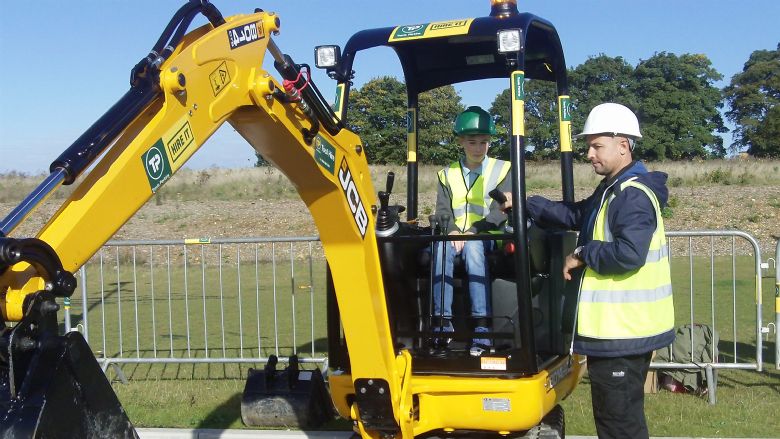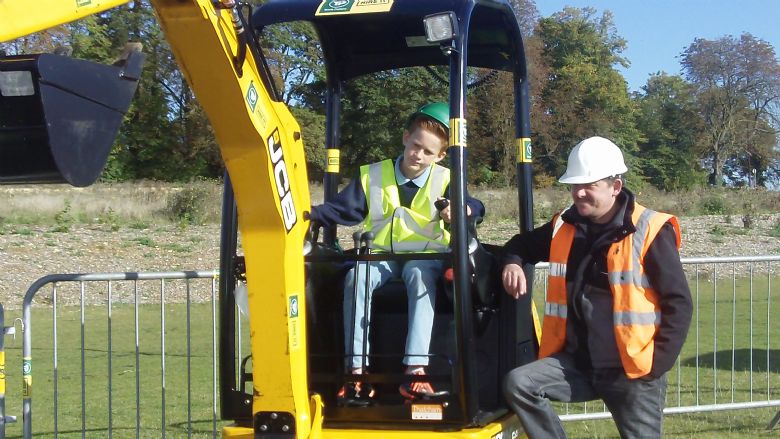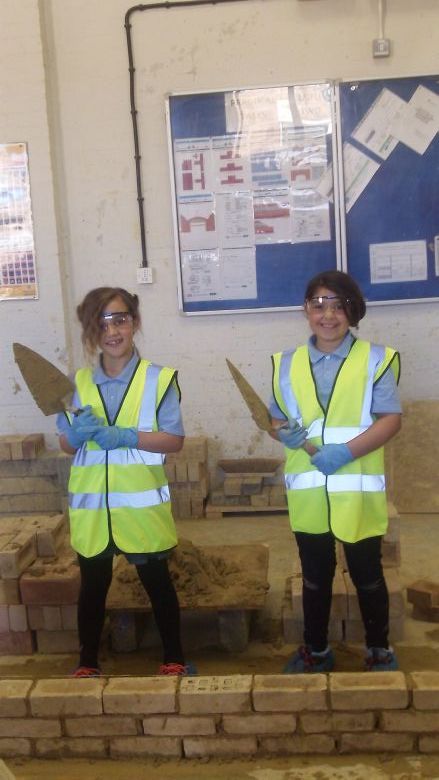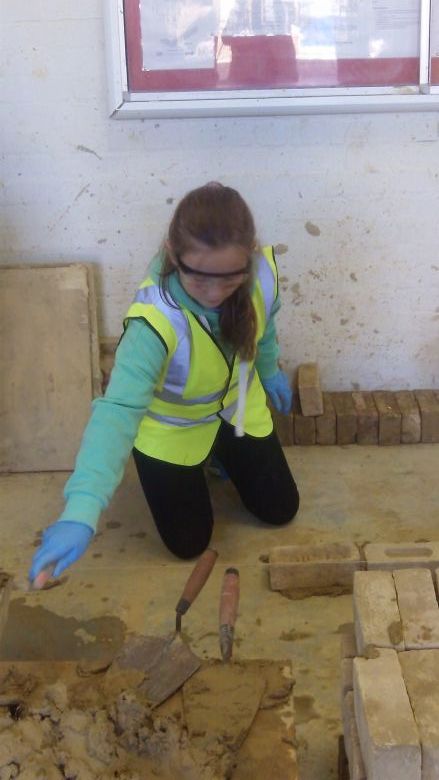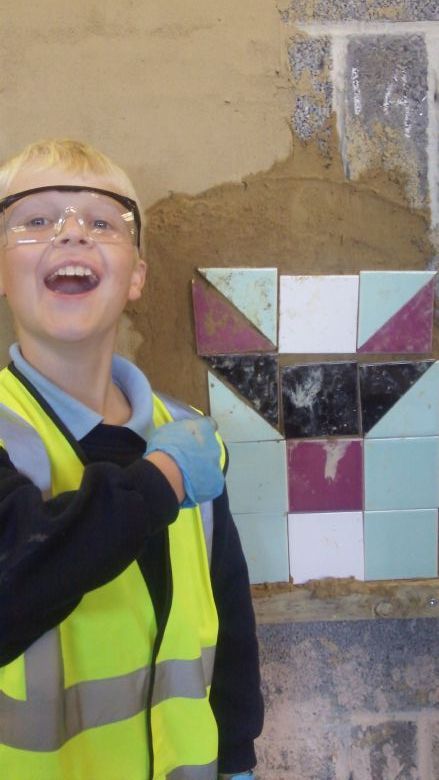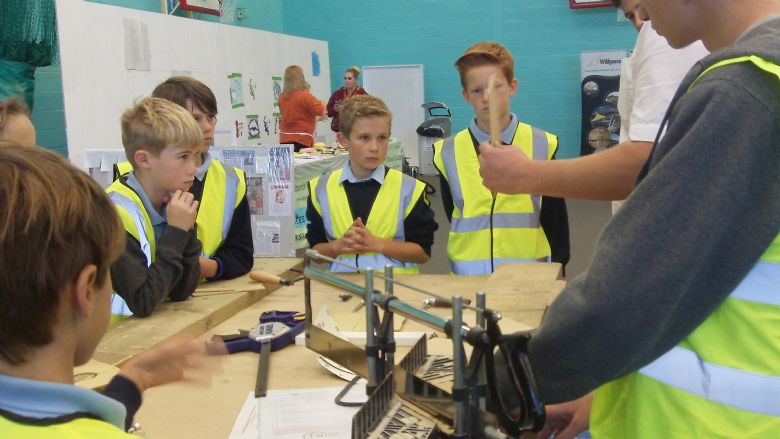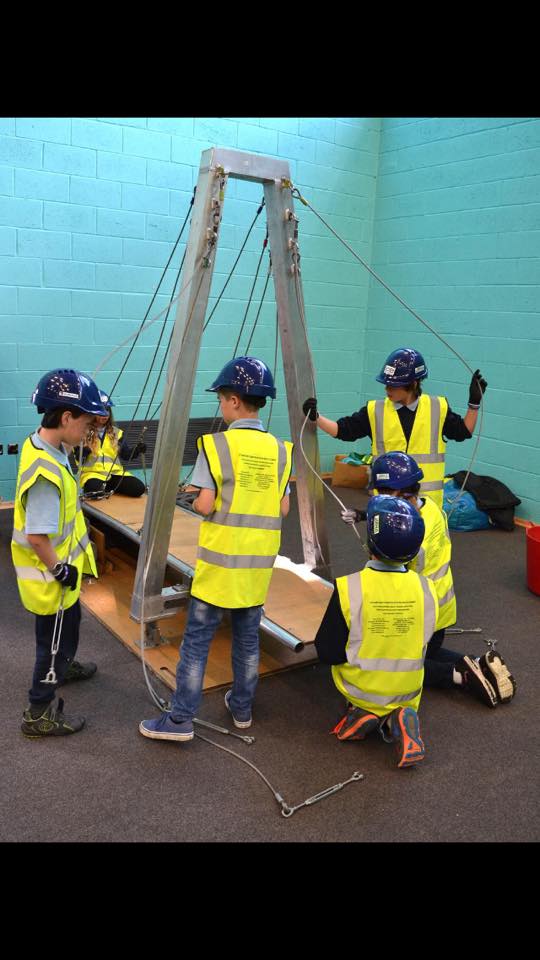 Our Star of the Week-Maddie. She is showing a great attitude towards her learning and has been noticed by various adults in school.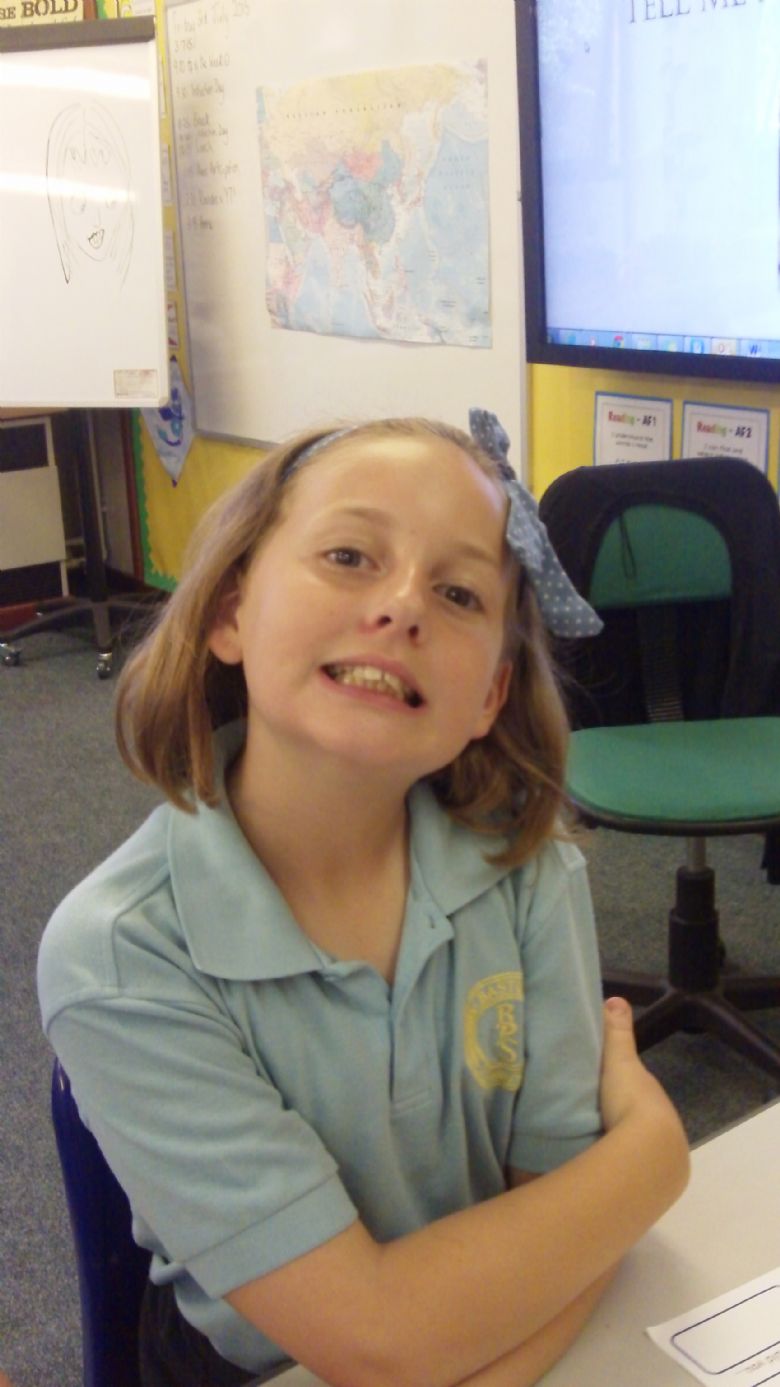 We've had a great week in Asia. Our dance is nearly completed; we have sent it off to the Royal London Ballet for feedback on how to improve. On Thursday we dissected owl pellets, which was great fun! In English we have been writing character and setting descriptions to accompany the Literacy Shed clip Mourning Dove.
Our Star this week is Max. He always gives 100% across all areas of the curriculum and really threw some moves at the disco!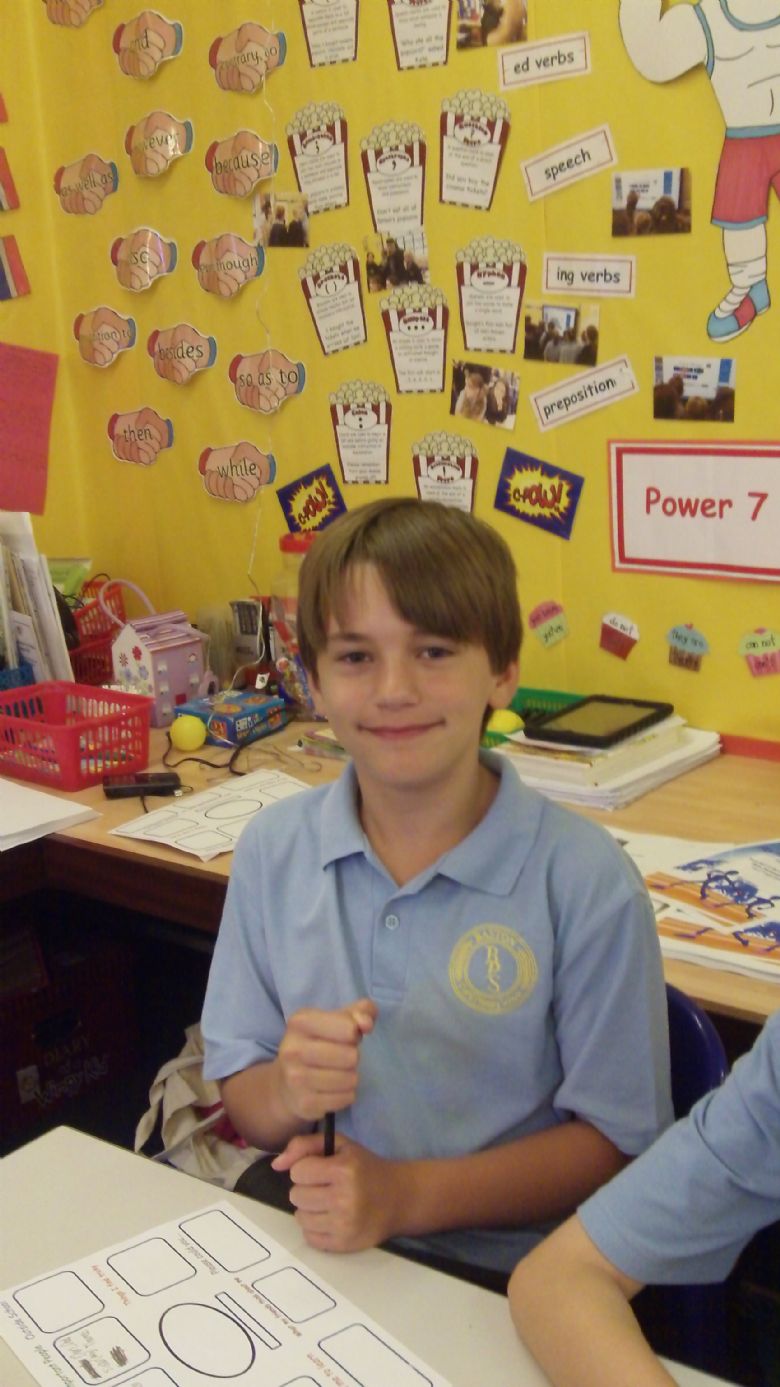 Some 'catch up'photos:
Orienteering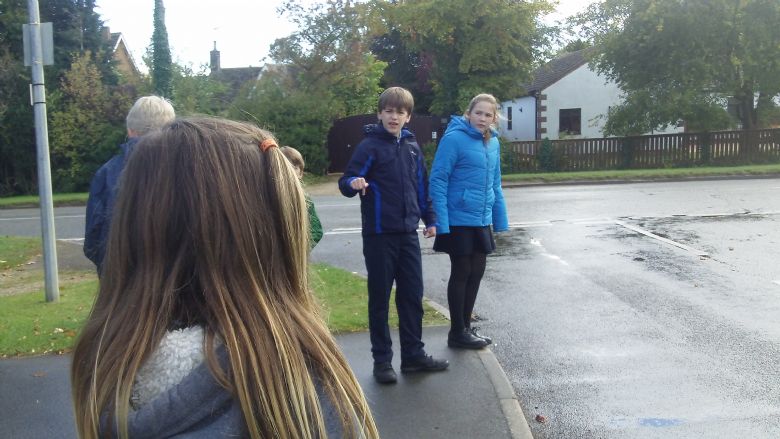 Owl pellets: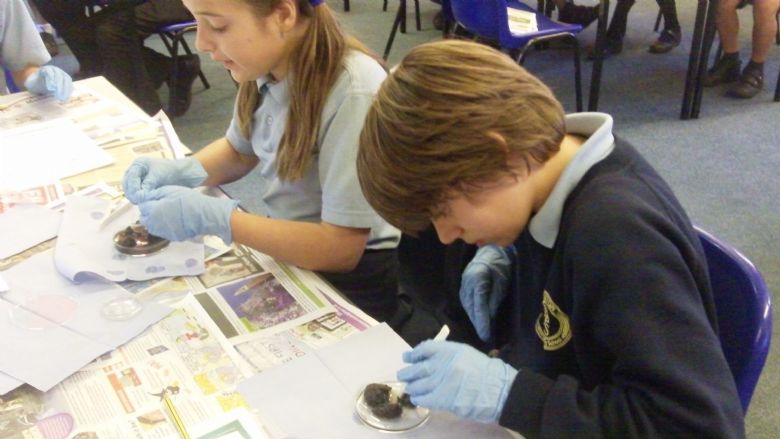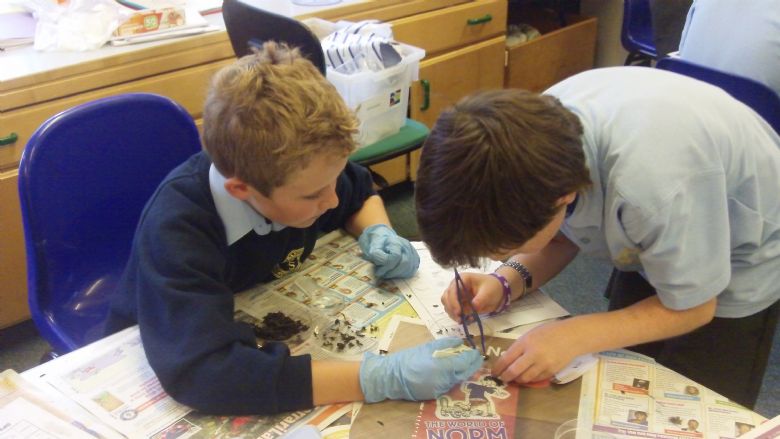 PE with Year 2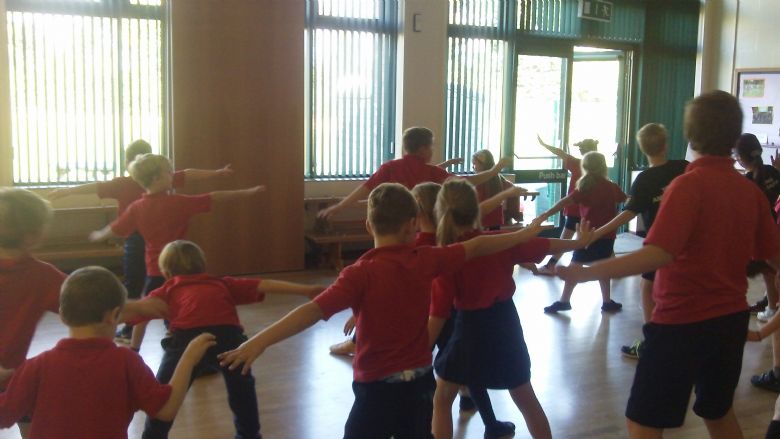 A visit from Sophie Allan, who provided inspiration for girls in sport.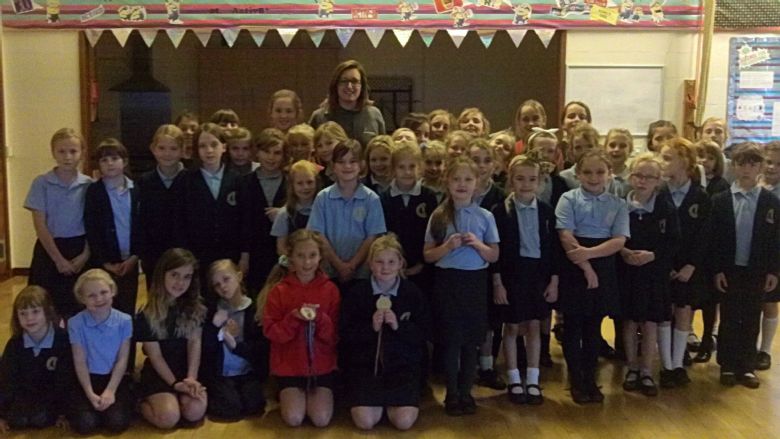 How soldiers move on a battlefield (to help with our writing)!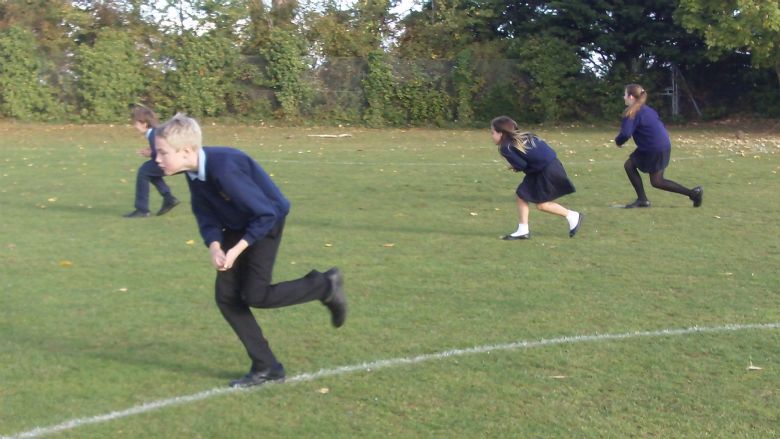 War Horse Drama...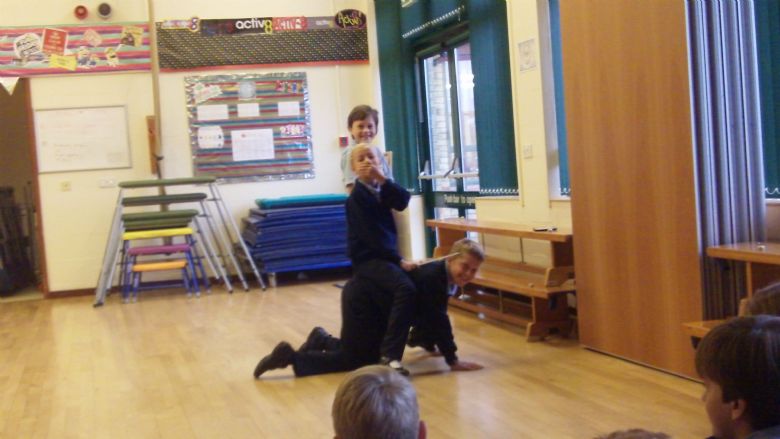 Our last Star of the Week for this Term is Lauren-a true all rounder-an absolute delightful member of the class :)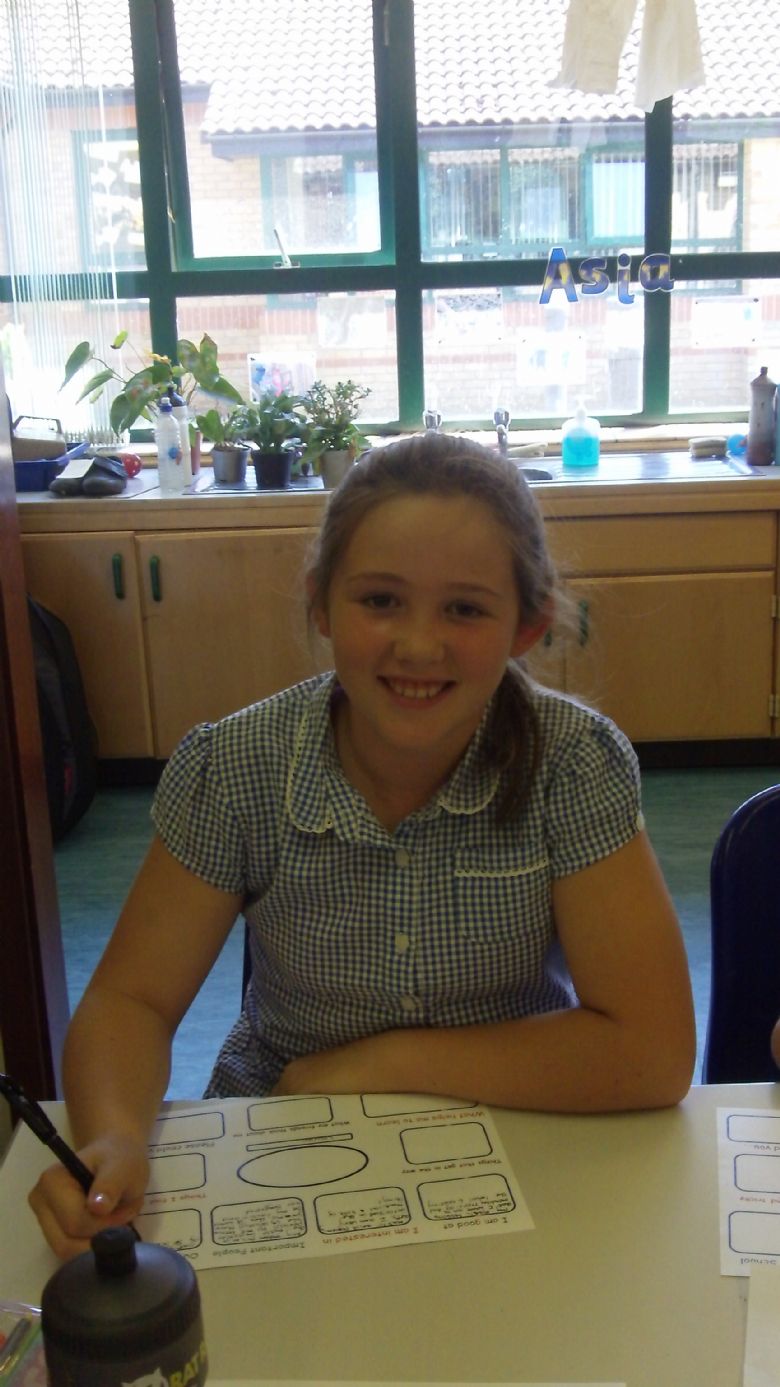 Have we only been back at school 1 week? This week we have looked at converting measurements in maths, Roy Lichtenstein in Art, designing our own picture using Ben Day dots, writing poems for Remembrance and letter writing in English, classification and the 5 life kingdoms in Science...another busy week in the life of a Year 6!
This week's Star is Charlotte H-she's been on fire in Guided Reading this week. She's our War Horse expert! She's a great ambassador for our class both in and out of school. Well done Charlotte :)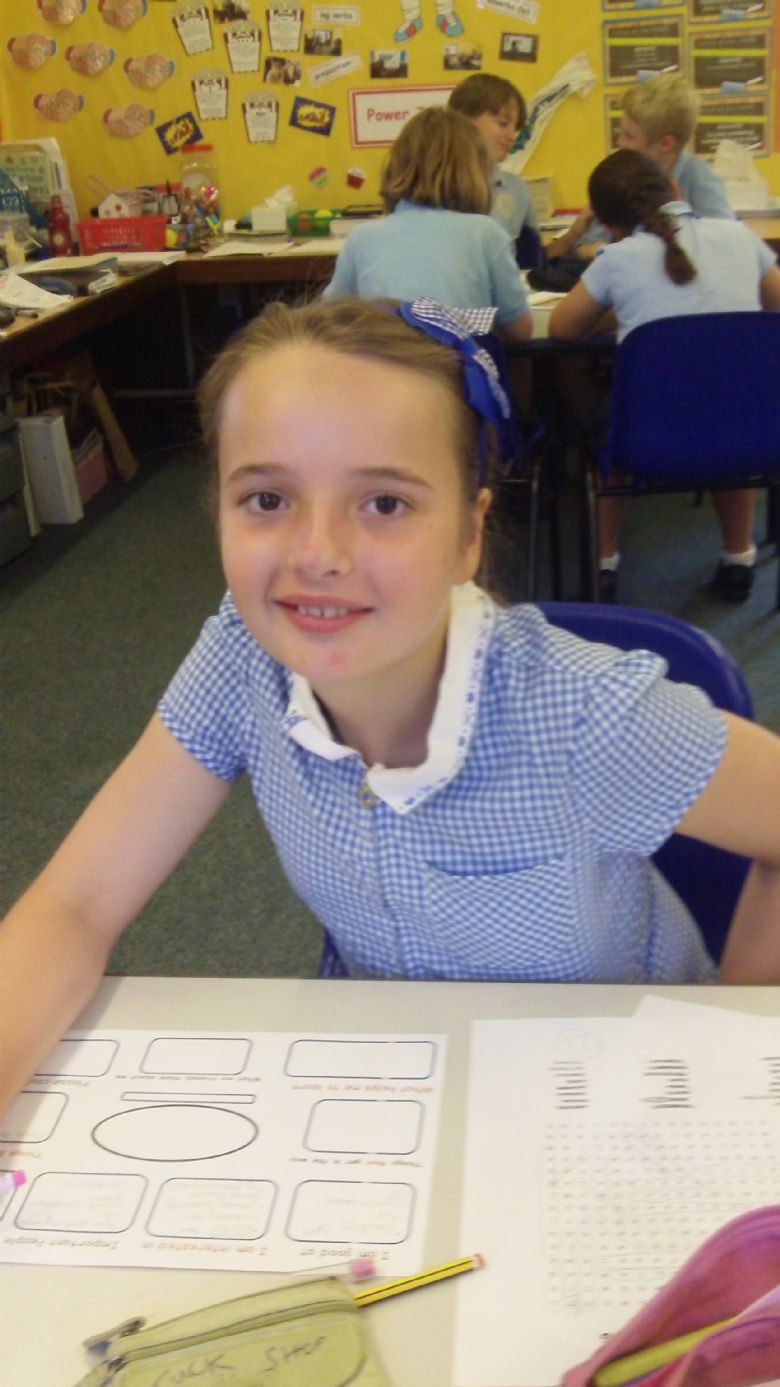 What an eventful week! We started our week by being Ambassadors, doing a brilliant job of showing prospective parents around our school. Next we represented Baston at a Remembrance Service along with the Year 6's from Kirkstone. We have started our topic on WW2 discovering how the war commenced; we listened to the live broadcast of Chamberlain's announcement on 3rd September 1939 declaring War on Germany.
Our school value this week has been 'goodness'-an award that was presented to the whole class for their contribution to school life this week. We have 2 stars this week; the lion and
Scarlet-a young lady who always shows goodness to everyone around her. She has a truly sensitive understanding of everyone's needs and displays empathy to all situations.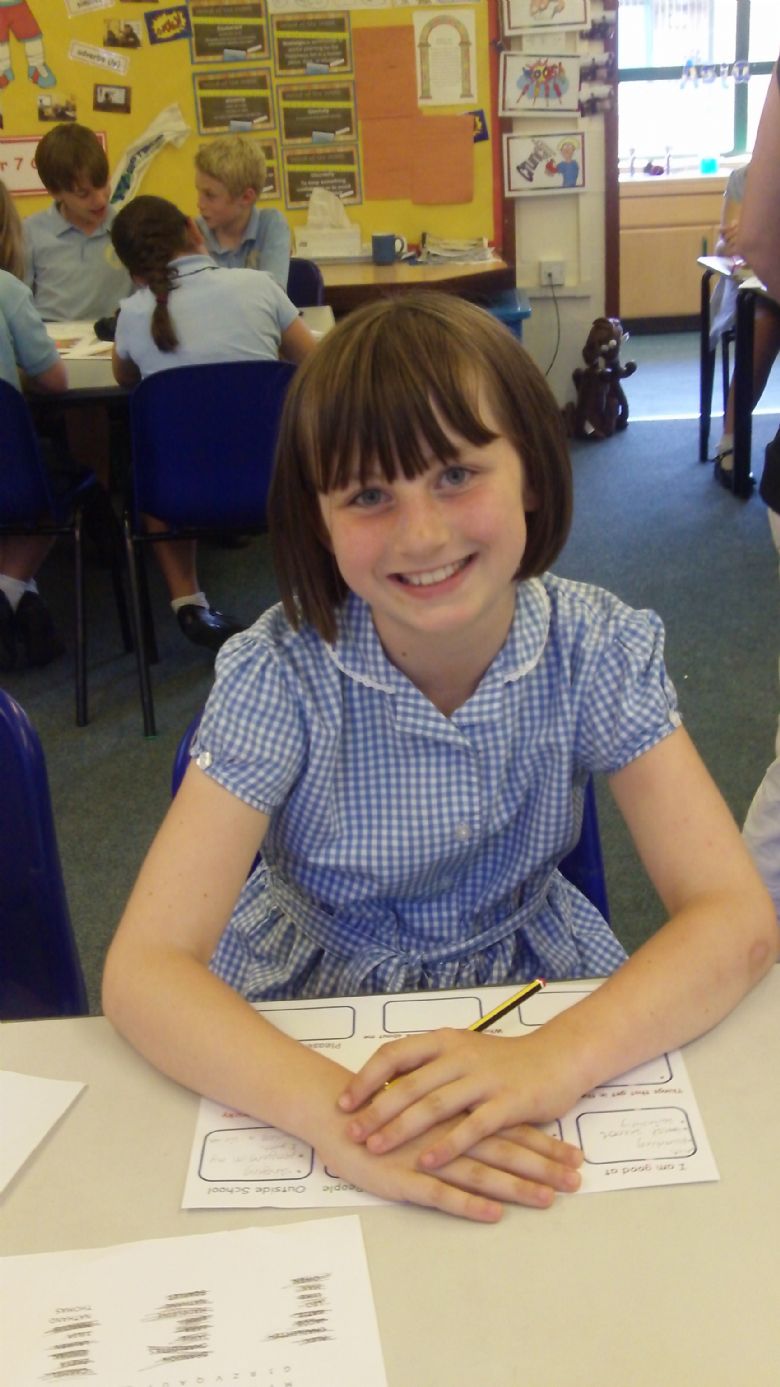 Just a reminder...Year 6 Love to Learn is this coming Tuesday 9.00-9.30, everyone welcome!
We've had a fantastic week in Asia. On Tuesday we shared all of our learning with our parents and grandparents and had great fun doing so! On Thursday we travelled to Stamford to record our dance for the ROH Nutcracker competition, it was amazing!

Our superstar this week is Mr Jungmann- he is ALWAYS demonstrating all of our school values and an absolute pleasure to have in our class.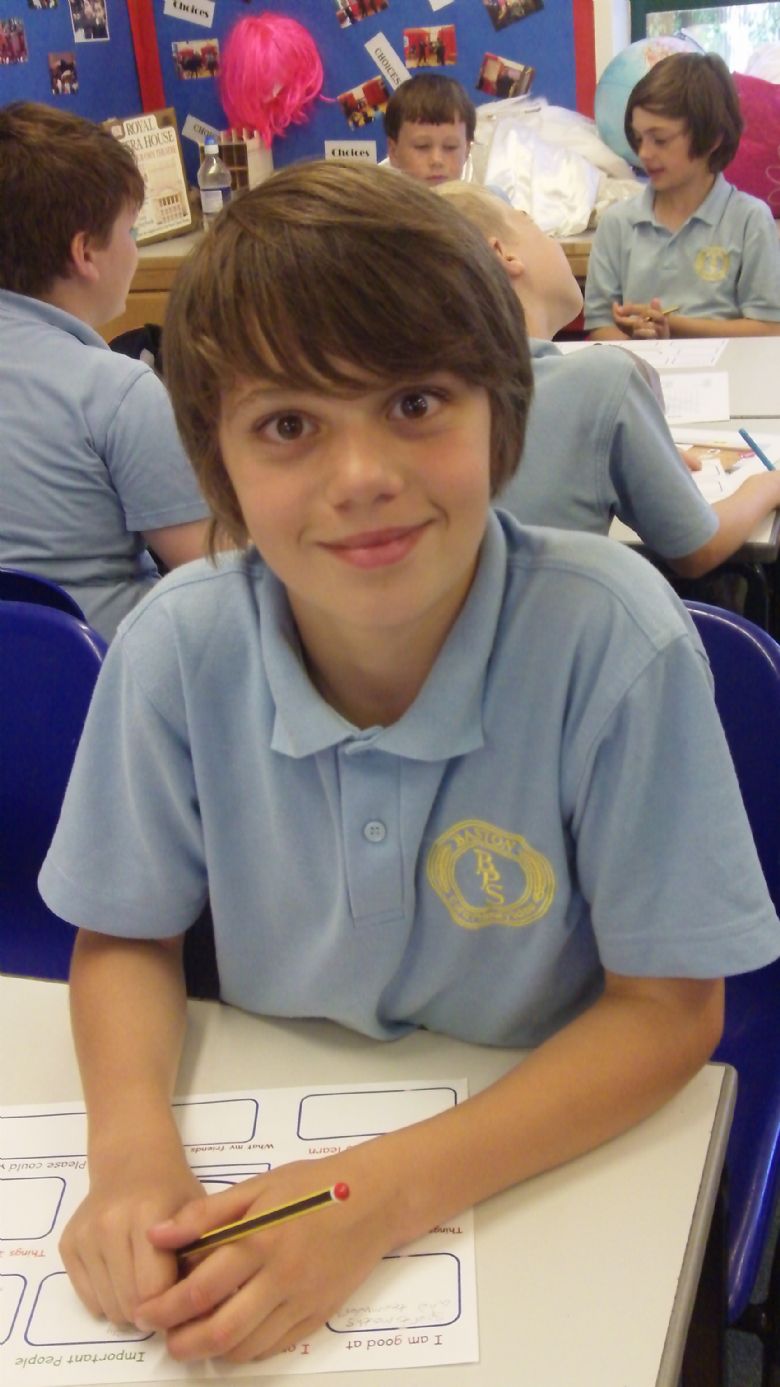 Here it is...our brilliant dance for the ROH National Nutcracker competition!
This term is flying by...as usual! This week we have been: calculating the volume and surface area of 3D shapes in maths; researching WW2 leaders, in order to write a biography on one of them in English; watched a Shakespeare performance of Macbeth; a full day of computing and working hard on our performance in music for our Christmas Service. Never a dull moment in Year 6!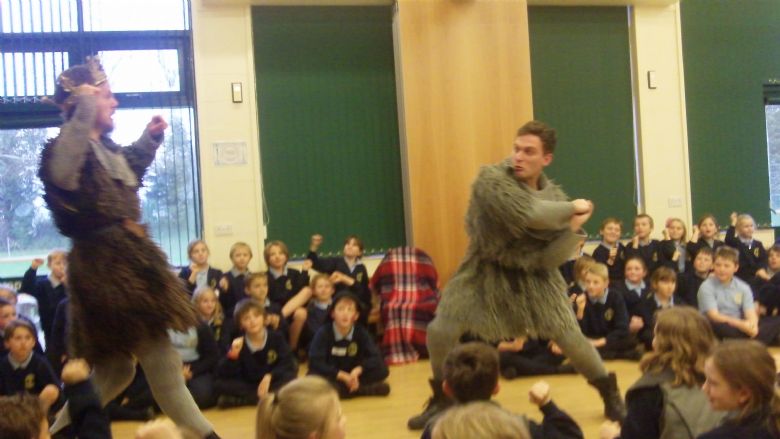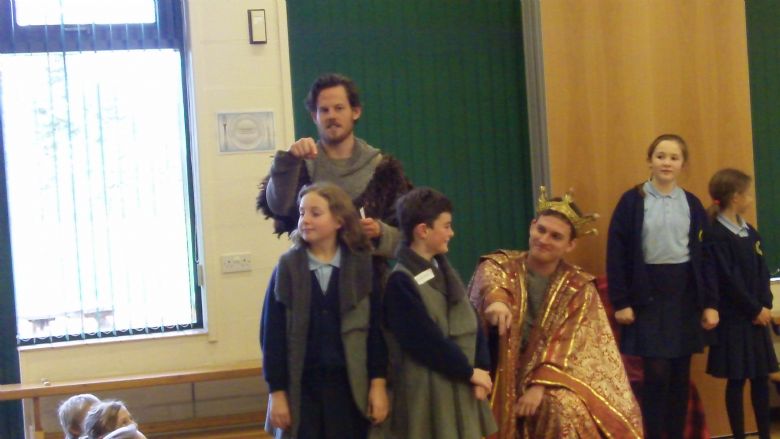 Our Star this week is Brandon-a real asset in the class, especially with computing! Great constructive feedback during our ICT presentation session too. Well done Brandon :)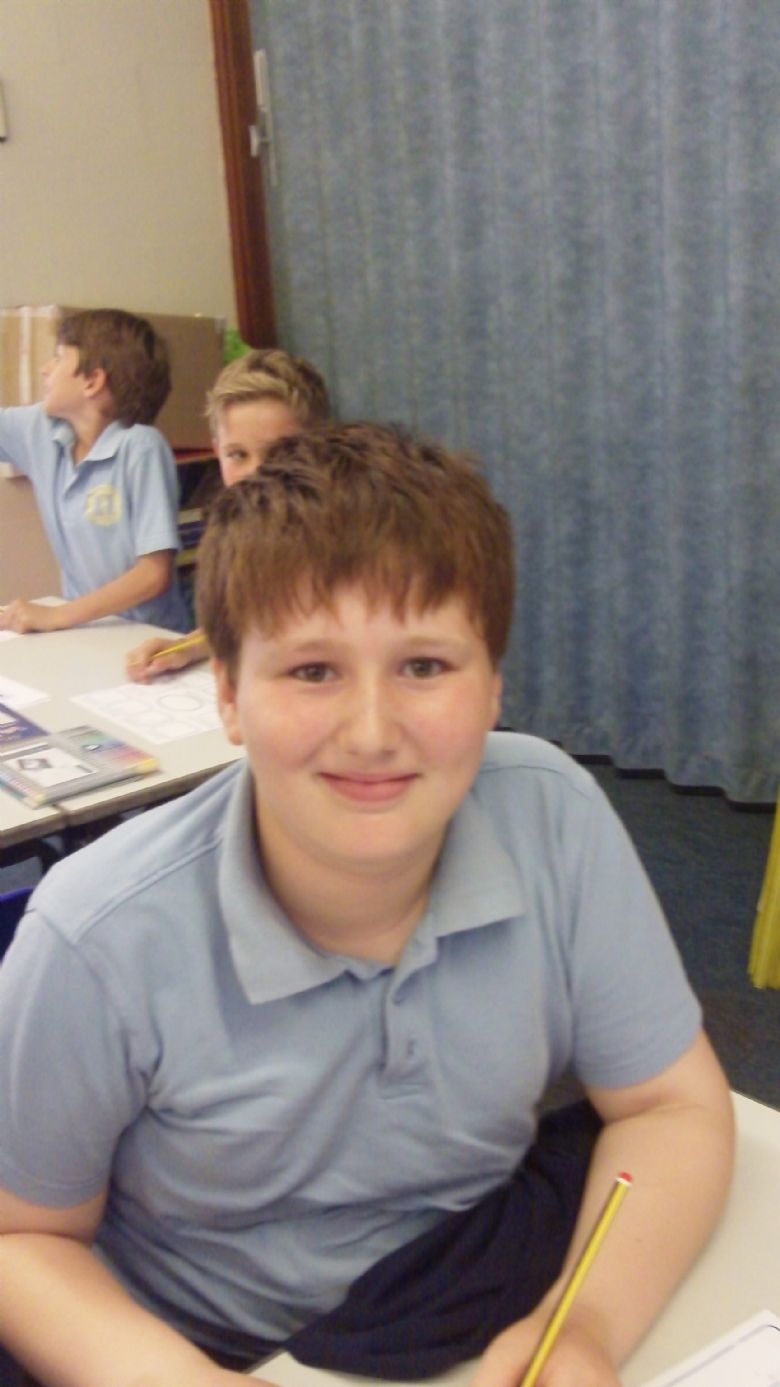 We did it-WE WON!!!!!!!!!!!!!!!!!!!!!!!!! We recieved the news at approx 3.00pm today-Friday. All our hard work paid off and we are now the lucky winners of tickets to watch the Nutcracker at The Royal London Opera House at Christmas; an absolutely amazing opportunity for everyone.
What a great end to a brilliant week. The class have been working hard across the curriculum all week: topic, maths, English, computing, topic, RE and a camouflage Forest School session. I can't believe we are nearly at the end of Autumn Term-a third of the way through Year 6. Time certainly flies when you're having fun!
Our class Star this week is Jamie-a real delight to have in class, full of fun and enthusiasm. A great attitude towards his learning, really pushing himself in maths this week.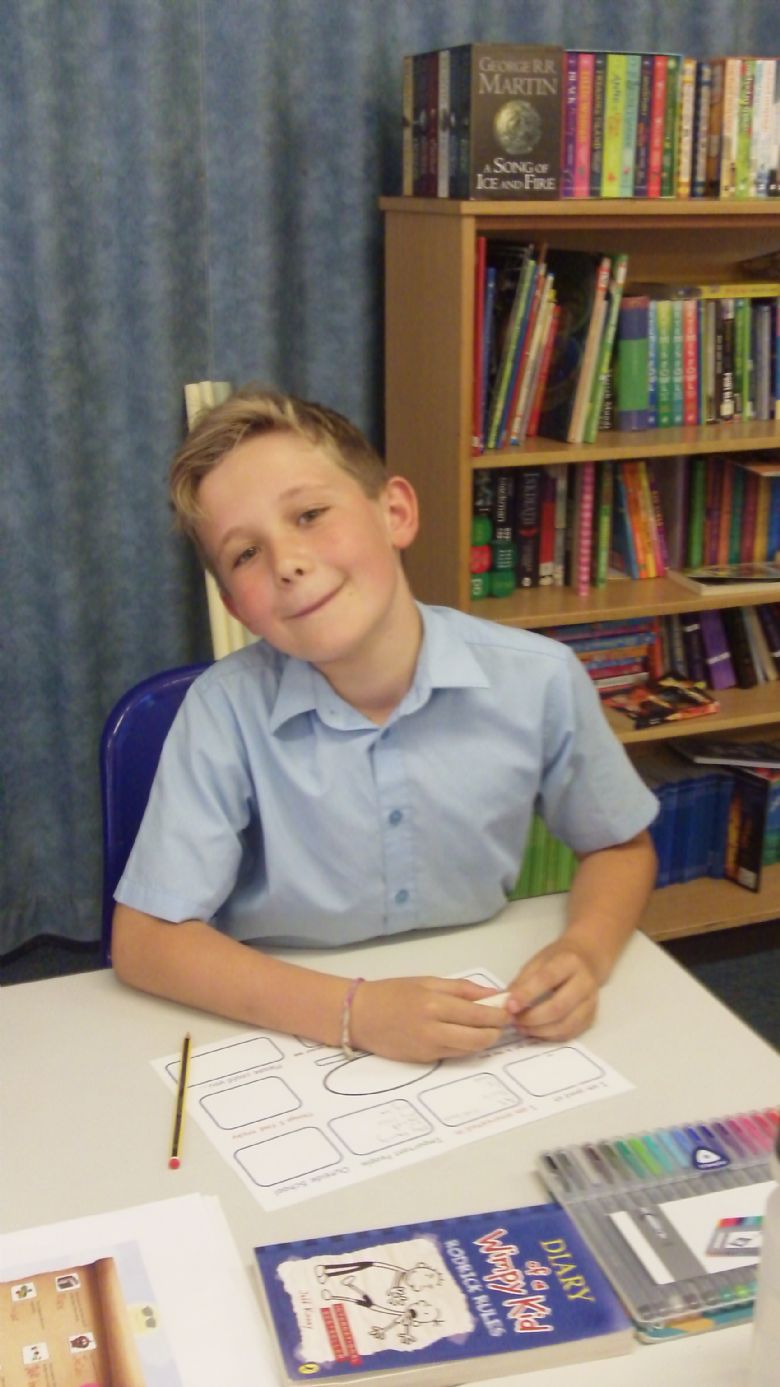 As the end of the term draws near we are busy preparing for Christmas. On Tuesday our athletic squad represented Baston and came 3rd overall. Lots of gold medals were won with 2nd and 3rd places achieved by most of the children.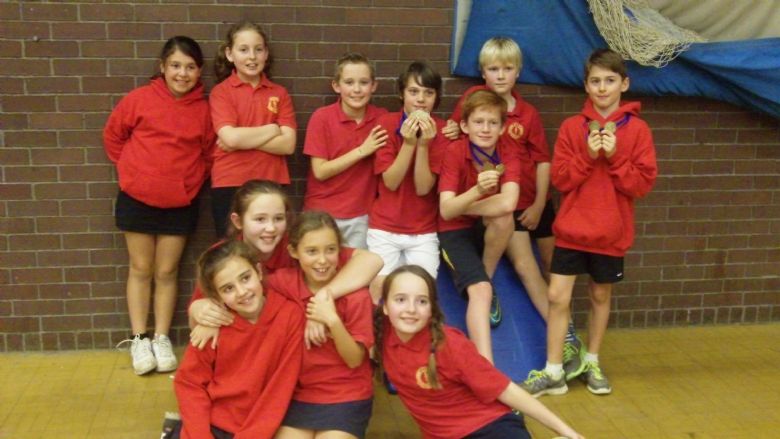 On Wednesday we travelled to Lincoln Cathedral to take part in their annual Church Schools Carol Concert. We sang all day, consequently the trip home was peaceful!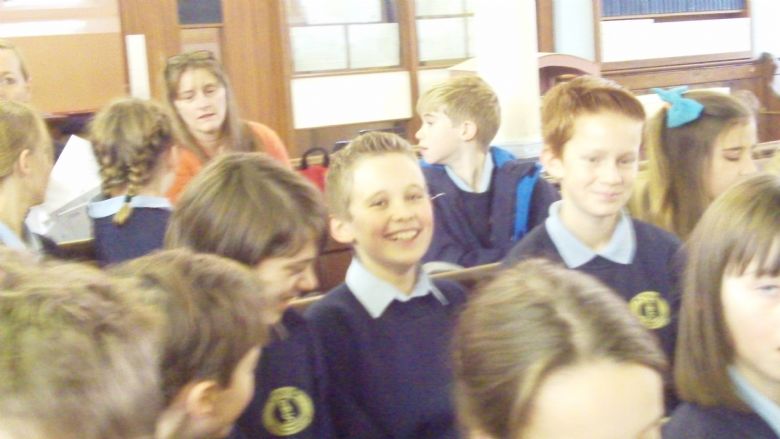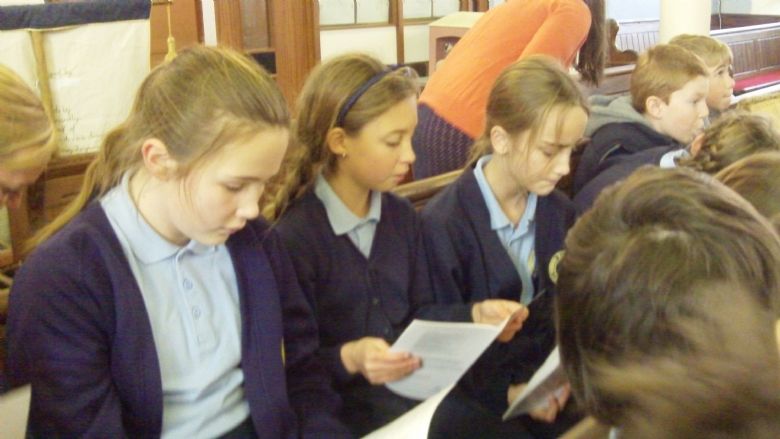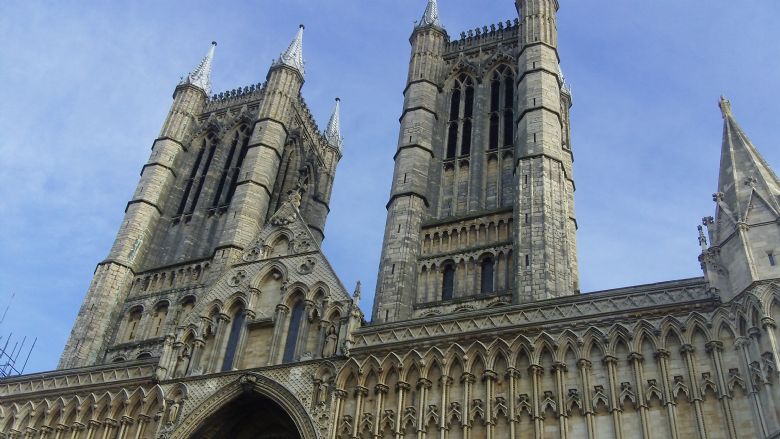 Star Assembly was brilliant this week with our very own Charlotte S playing the violin for us all..
Our Star this week is Jordan. He has had a truely amazing week shining out in: PE, evacuee drama in English, at Lincoln Cathedral, being a great friend and making great choices! The list is never ending!!!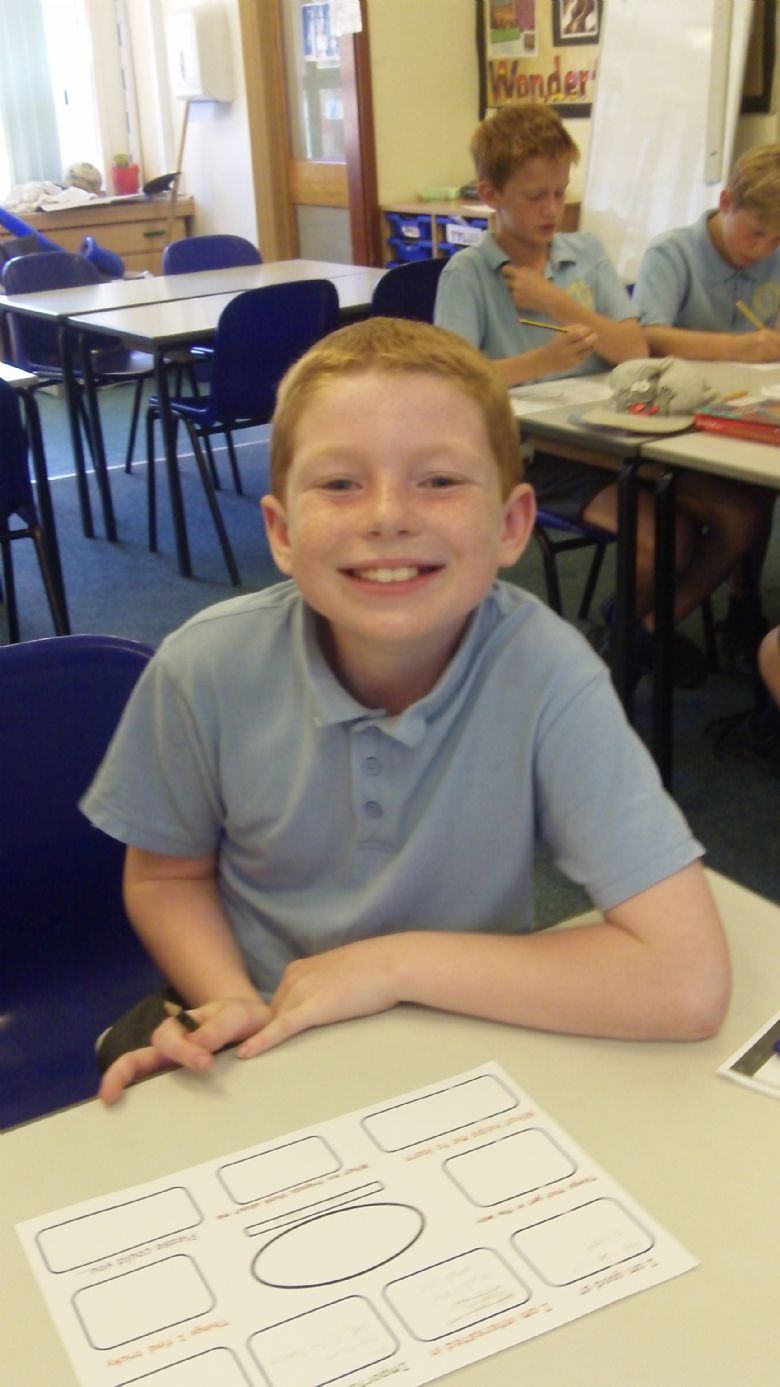 Our lovely Lara is our sparkly Christmas Star. She has grown in confidence across all subjects so far this year and has been noticed by so many other adults around school. Well done Lara!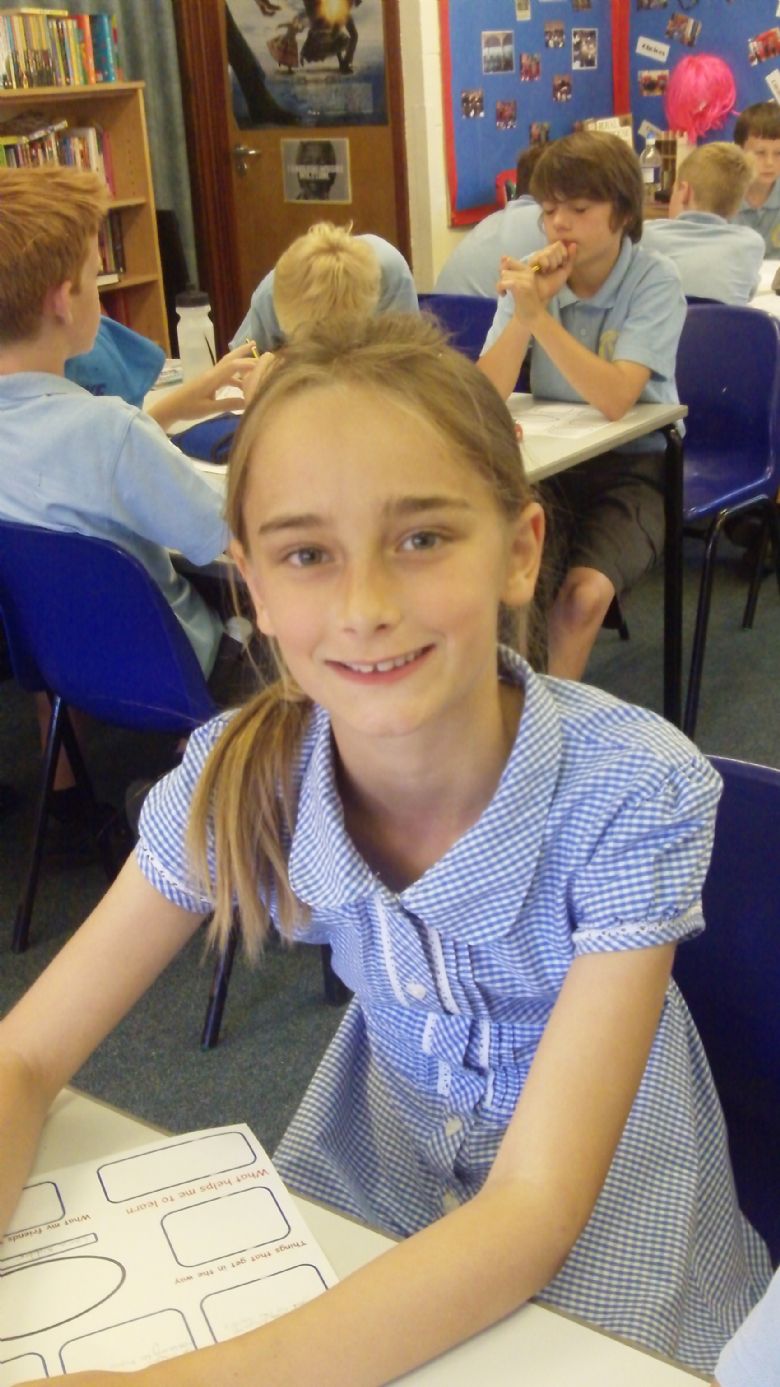 We've had a busy week: Party Day, Christingle and to top it all the performance of the Nutcracker at the ROH.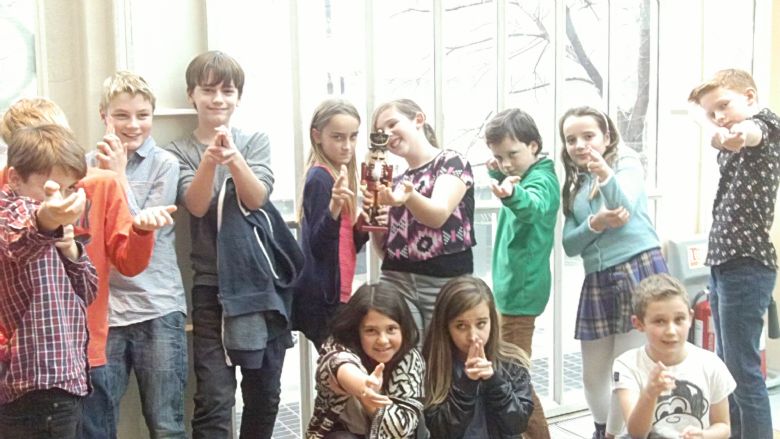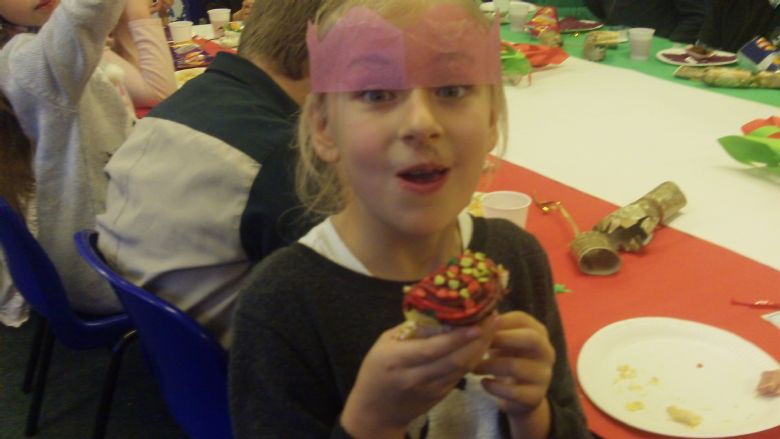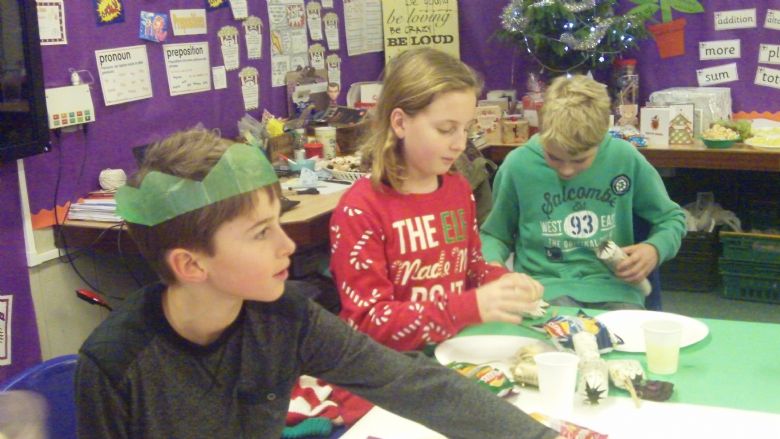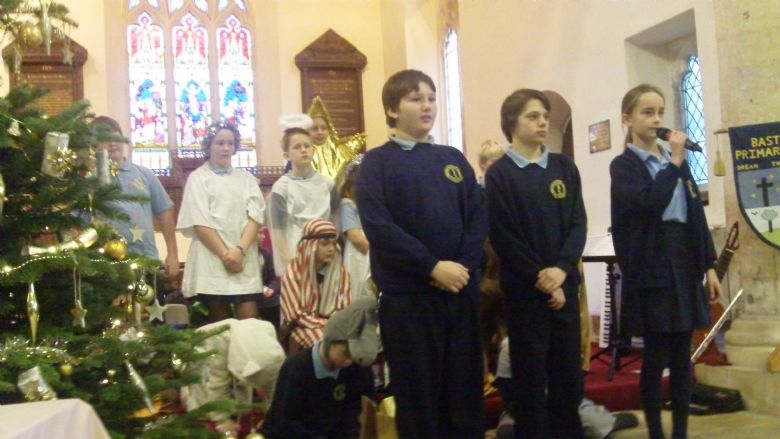 Happy 2016!!!
We've had a great start to the New Year; busy as ever! Over the Christmas holidays we received letters from a school in Cameroon. It was very exciting to read how other children live and learn in a completely different culture to ours.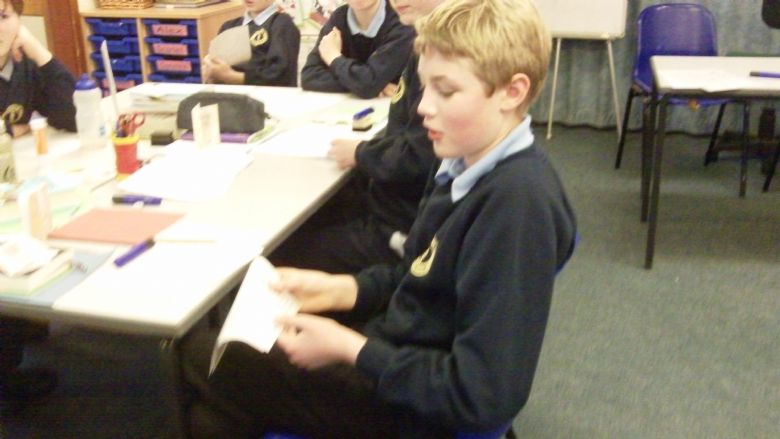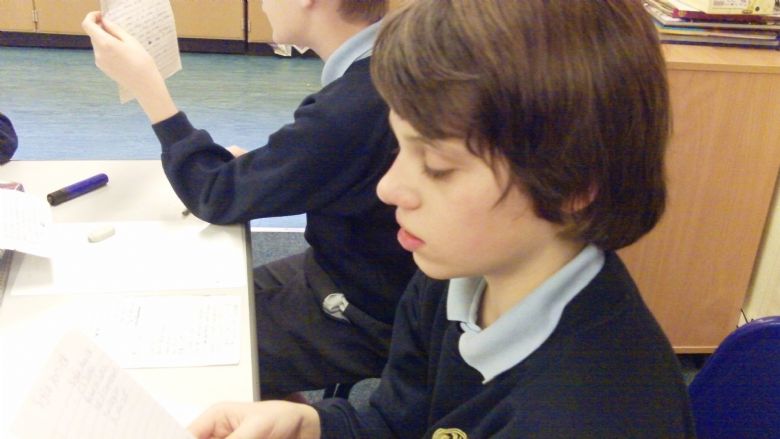 Our fantastic trip to The Royal London Opera House on 19th December...it was amazing!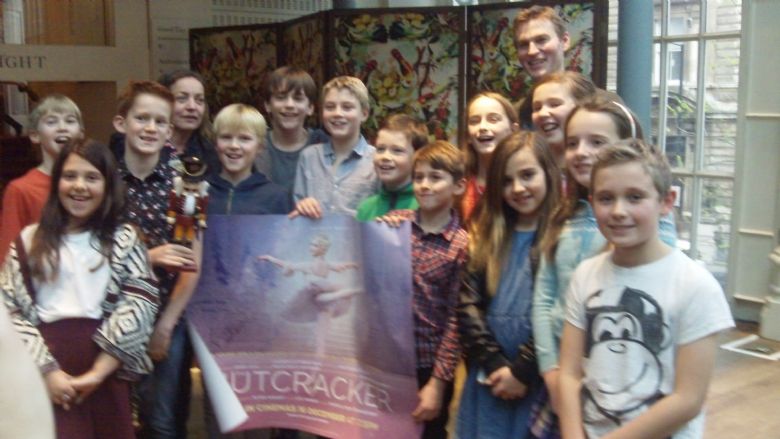 Our first star of 2016 is...Nathan D. A great start to the New Year he has put his head down and is determined to work hard as we head towards SATs in May. In Science he really 'shone' with his enthusiasm to learn about Carl Linnaeus and his classification system.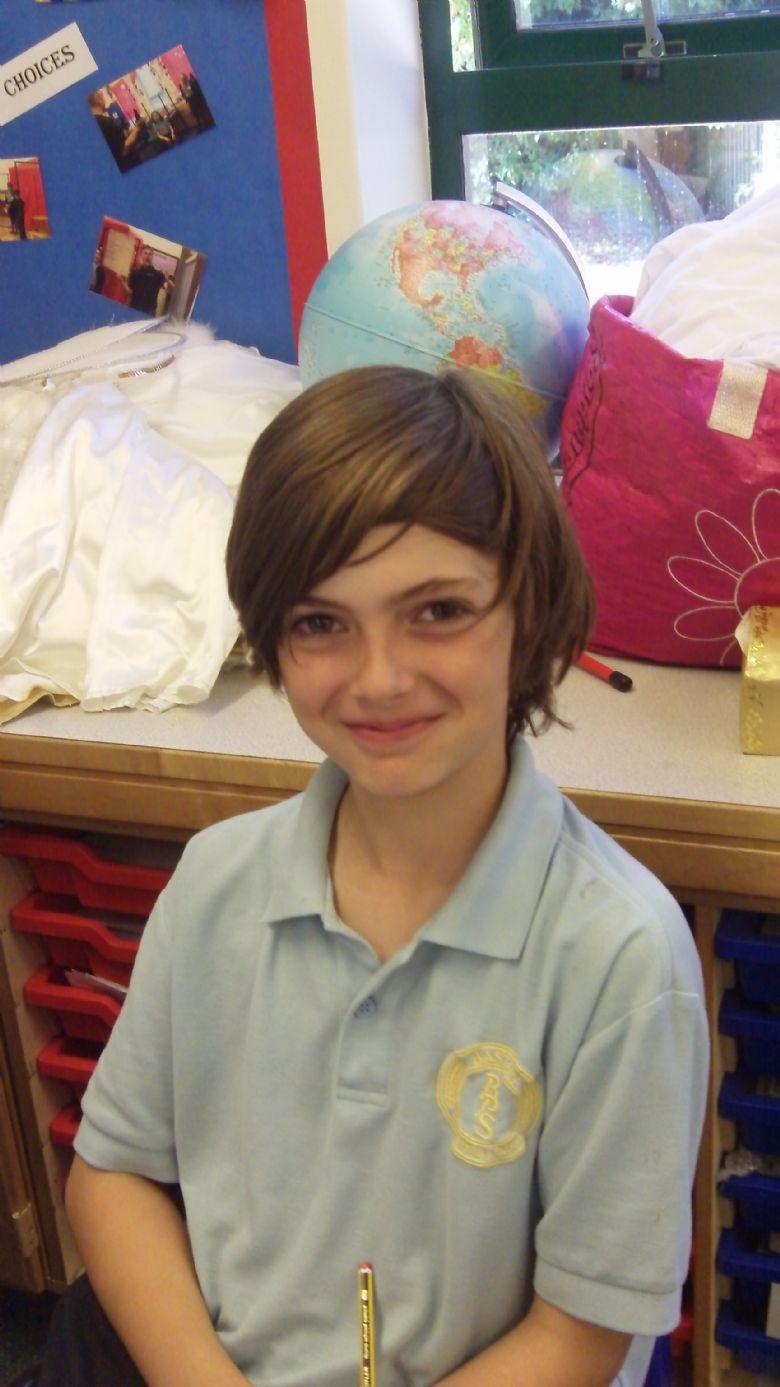 We've had a fantastic week! We have learnt a whole paragraph from Lord of the Rings to help us with our own character descriptions. It has been recorded and I will upload the clip as soon as it appears in Dropbox! We have also started work in Forest School on our very own Anderson Shelter.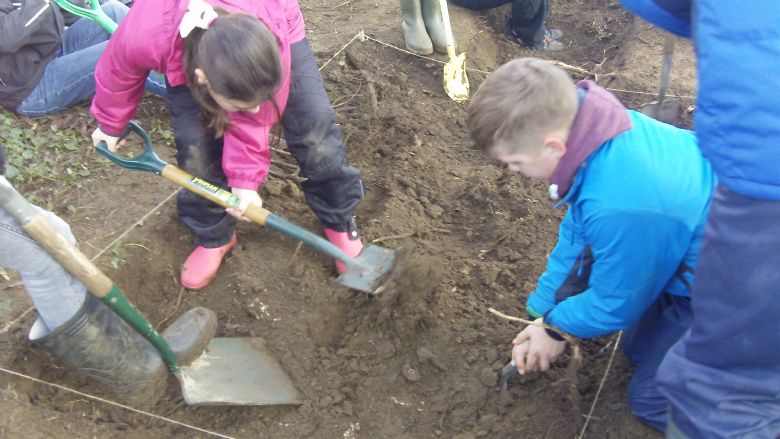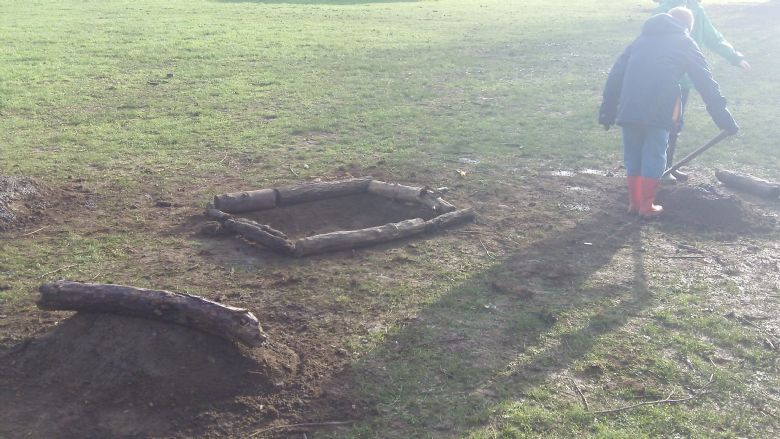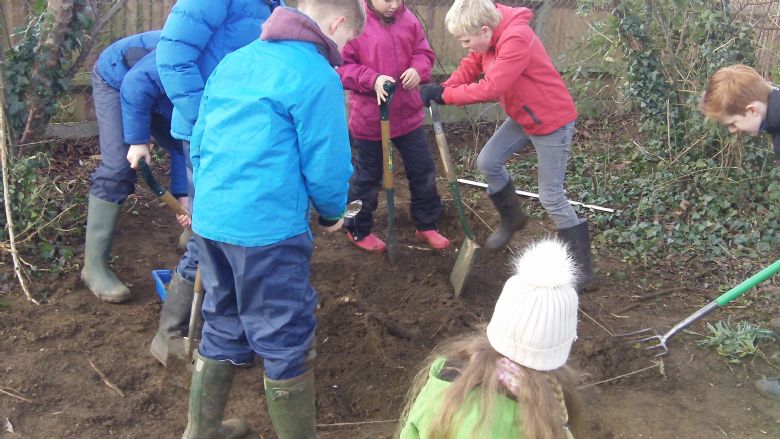 This week we have 2 Stars, it was too difficult to choose between them! Both Liam and Owen have had a tremendous start to 2016...keep it up boys!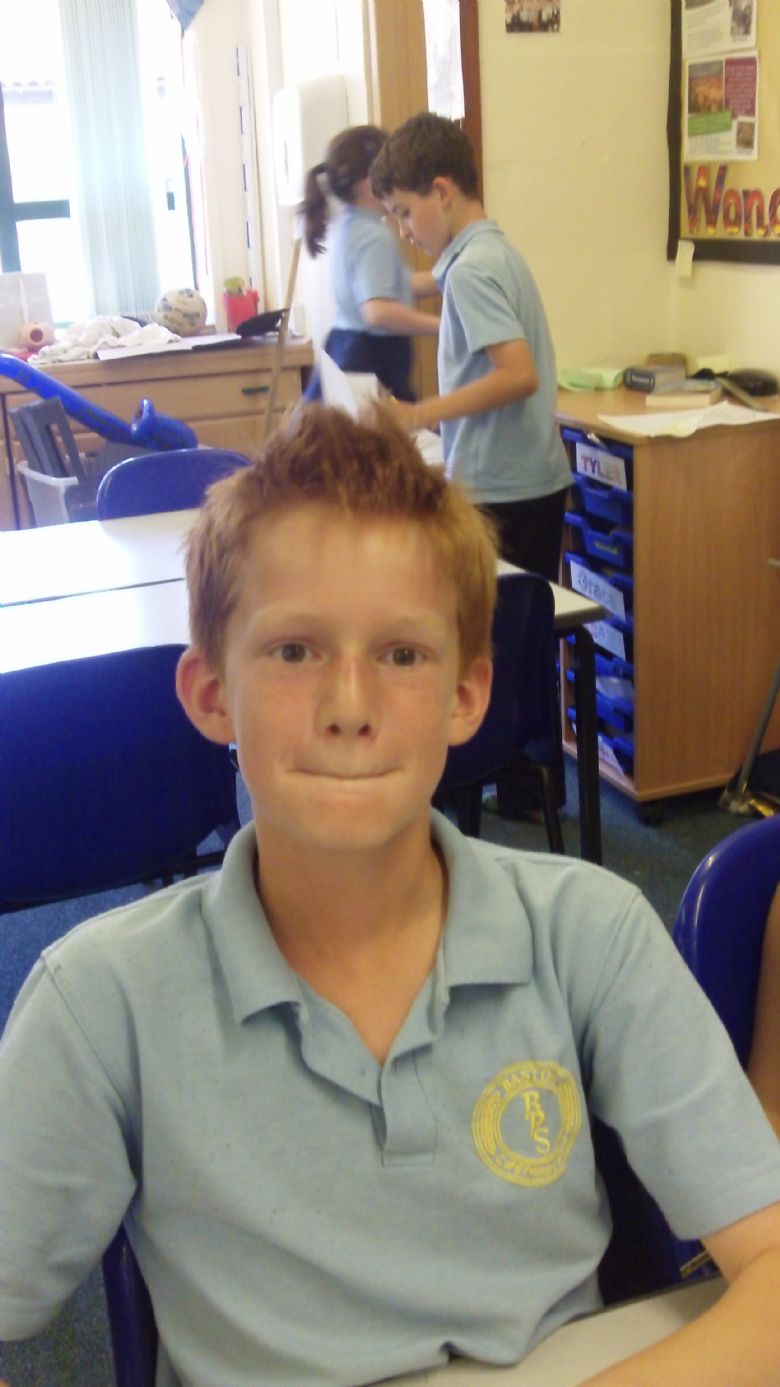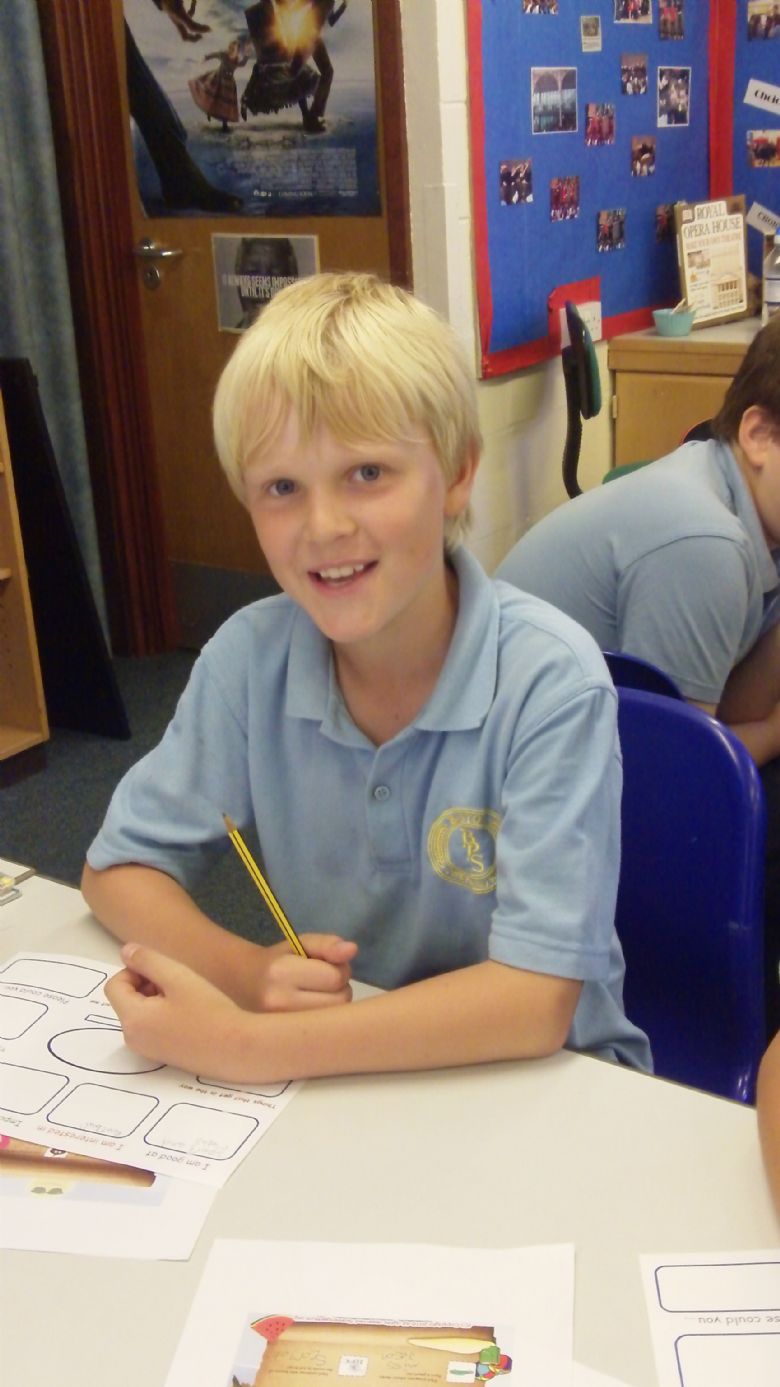 Our superstar this week is Katie. Brilliant reading strategies, amazing netball and 'tip-top' maths.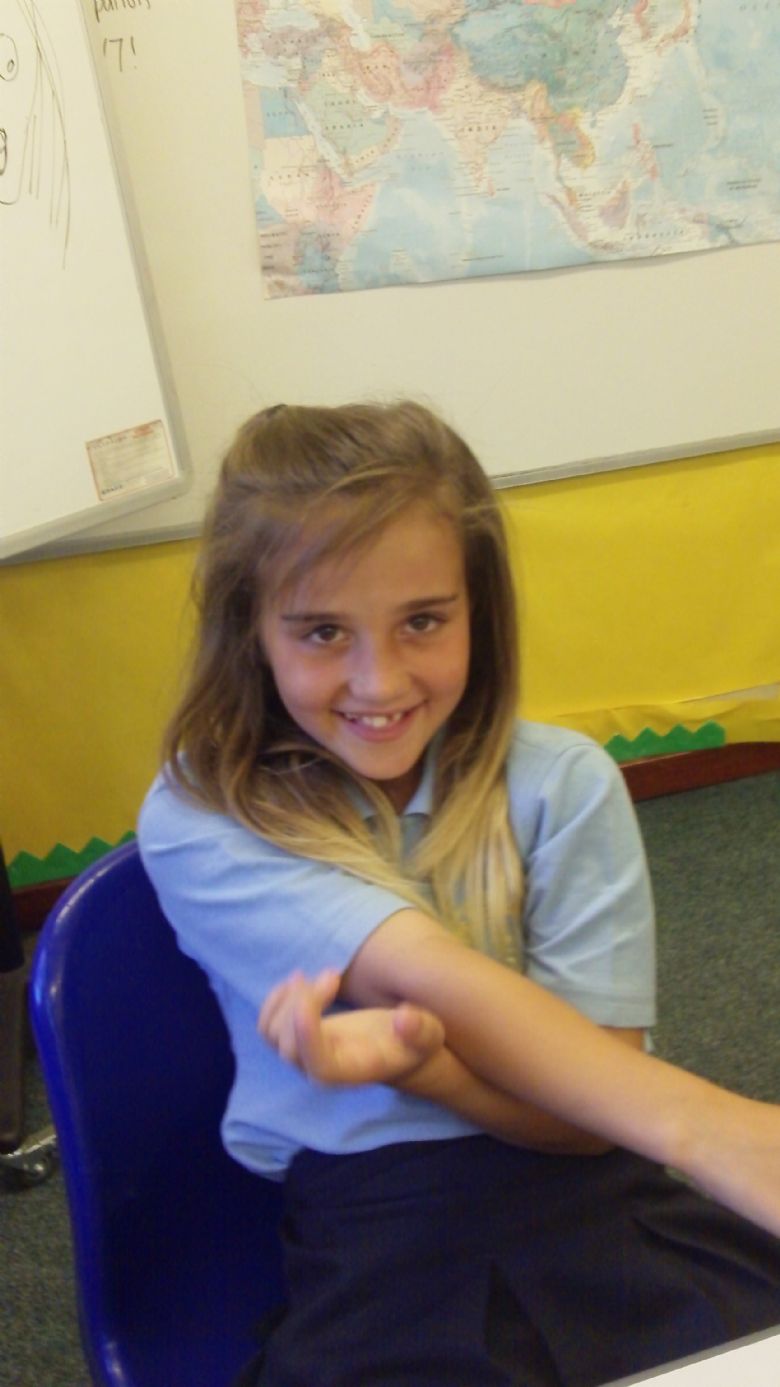 Our Choir members are in Sheffield tonight at Young Voices, we hope they're having a great time. Jacob is currently skiing for GB. We have tried to follow him on 'Live Results' but the link was down whilst he was competing. We are looking forward to hearing all about it next week.
I've been out and about alot this week, but the children have been kept busy by Mrs Willis! Buddha art, Computing, Forest School. Rewarded by a day off on Friday!
Marcus' name has cropped up continually by various members of staff for being helpful during all lessons and playing well in the hockey tournament too. A true 'star' this week!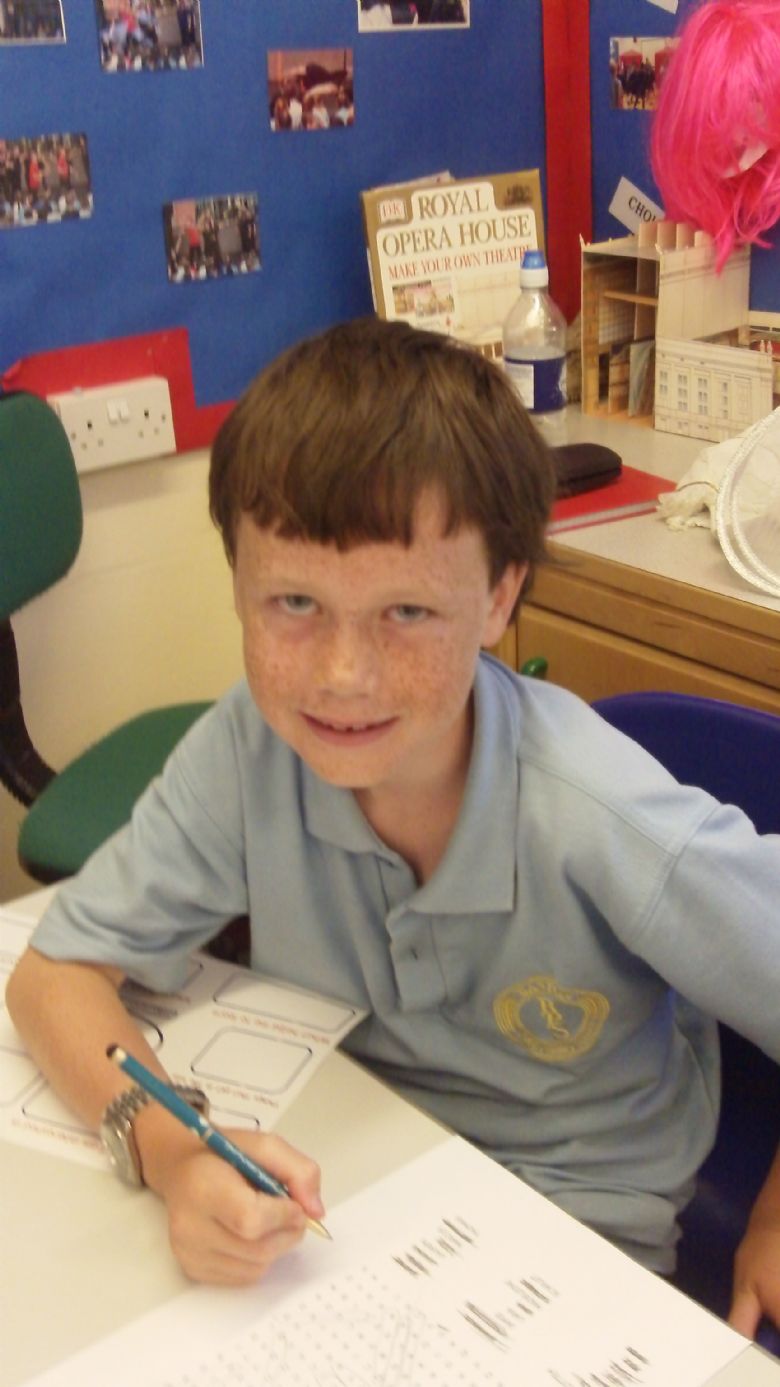 Our Anderson Shelter...coming along.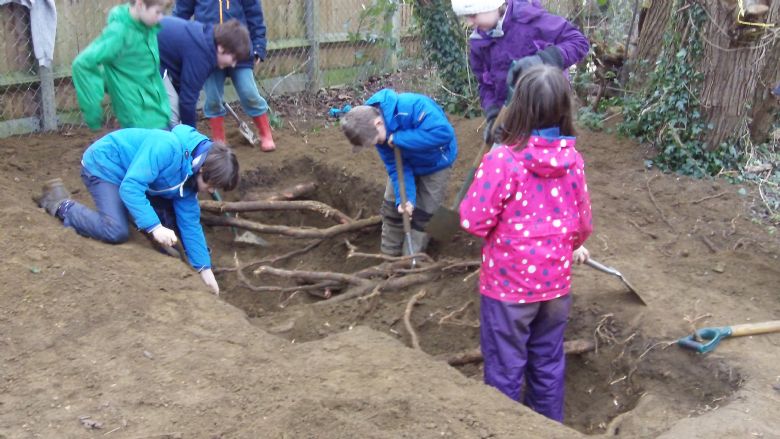 Having fun in Music lessons.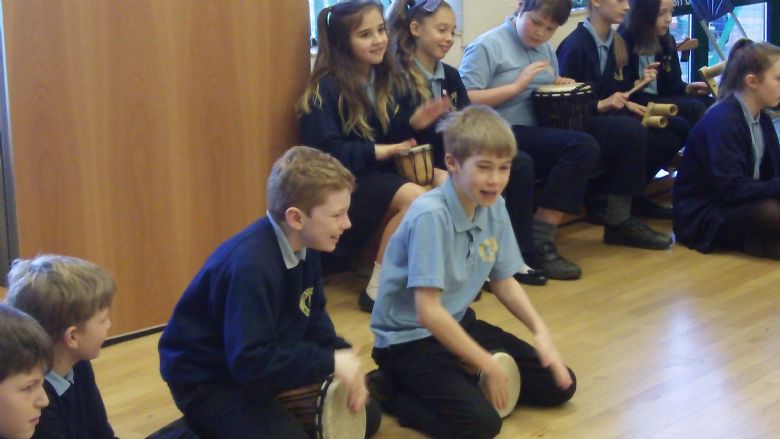 Talk for Writing...
We have enjoyed a visit to Peterborough this week, first a stop to the Drolma Centre, a meditation centre where a Buddhist Nun lives and teaches. She was very impressed with our knowledge of the Buddhist faith and helped us to explore the power of meditation.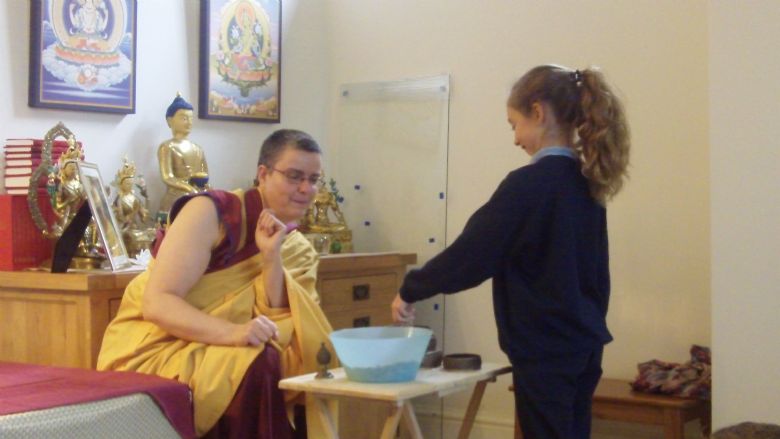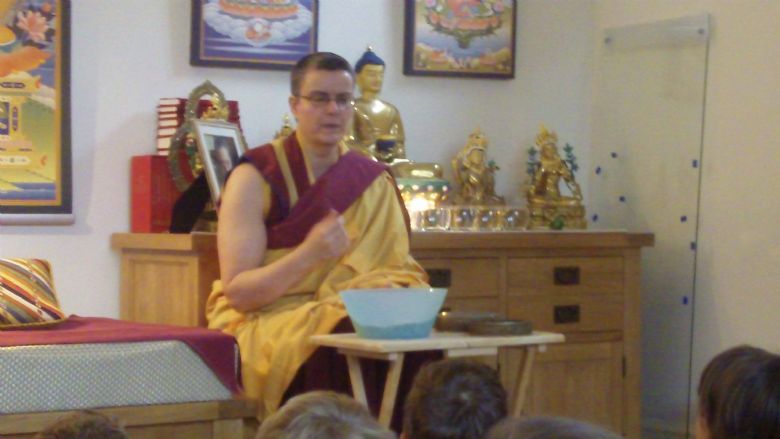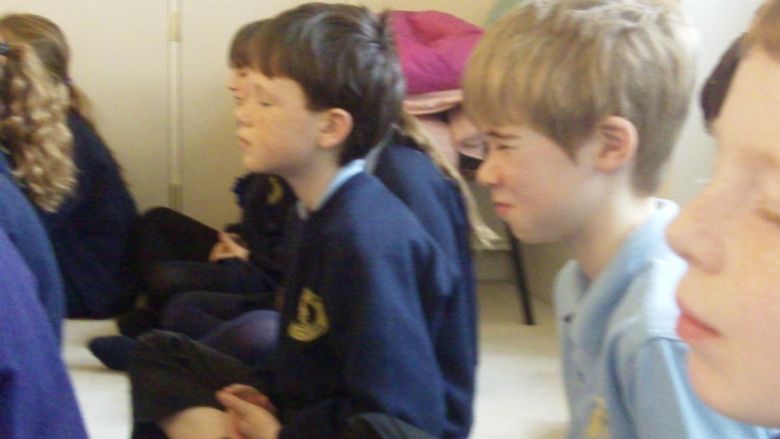 We then had lunch at the park!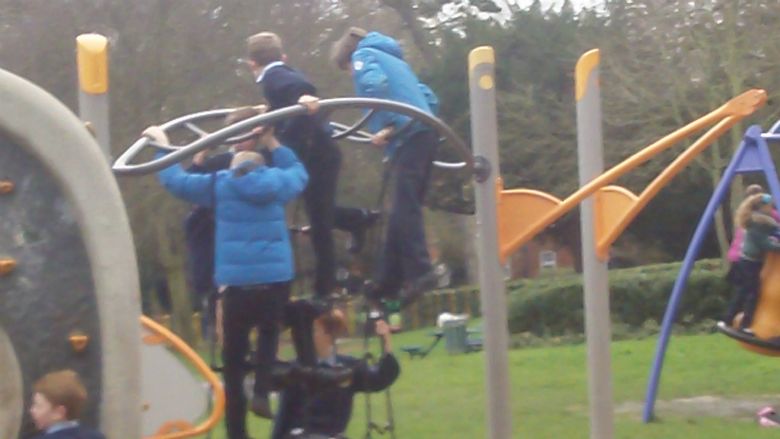 Then we went back in history to 10th March 1941. We became evacuees arriving in Peterborough. We experienced an air raid shelter, had a brief exploration of the museum and met a Home Guard.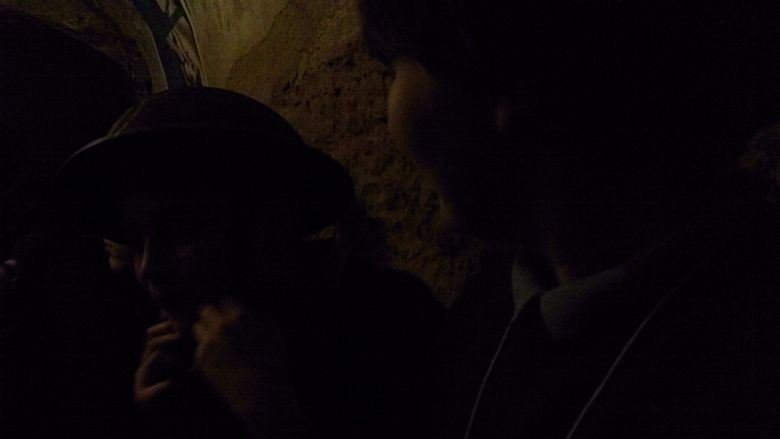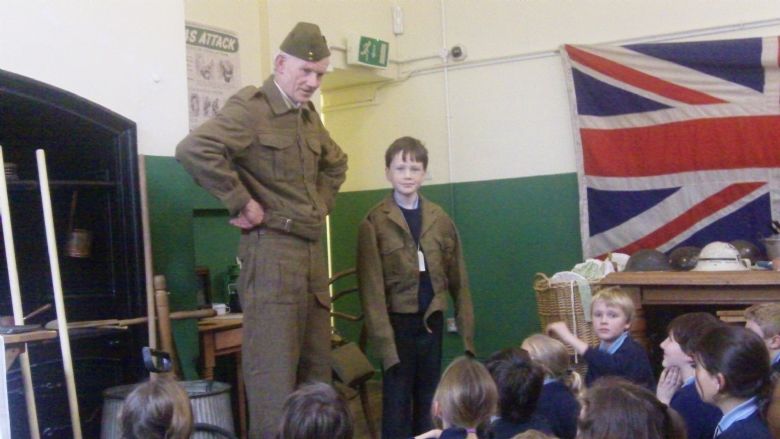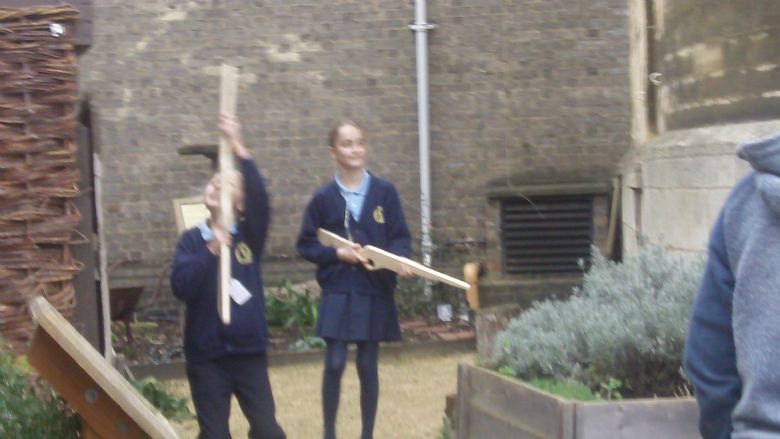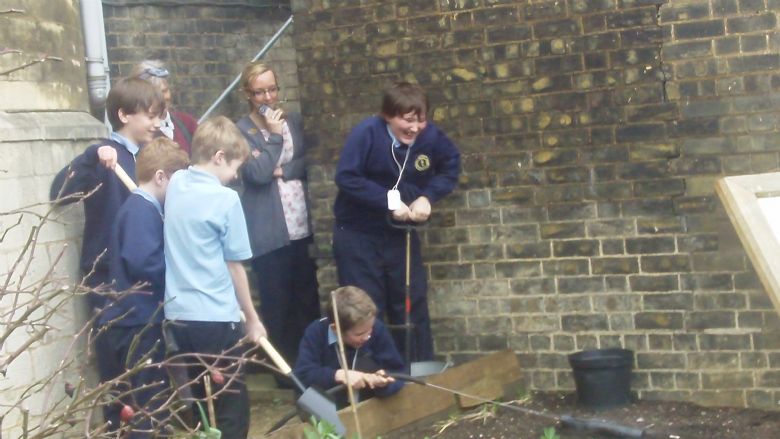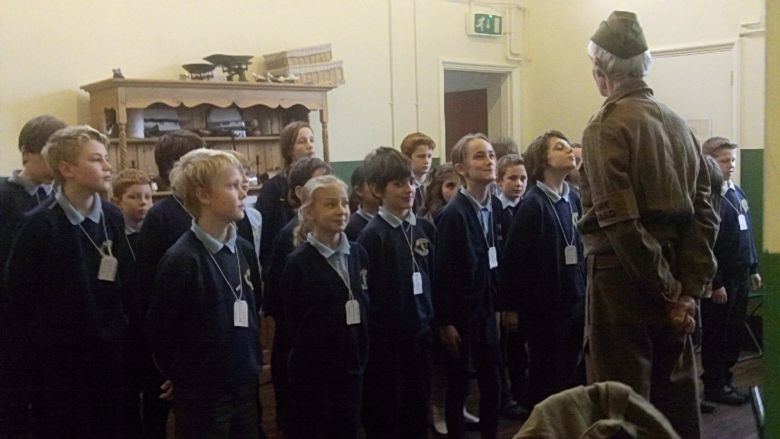 Star this week...Charlotte has had an amzing week-on the ball every lesson, every day! keep it up :)

The last week of term has been extremely busy. We have completed our work on Rose Blanche and have managed to produce some fantastic writing. We have learnt about congruent angles and re-visited nets. We have set up an investigation for mould, which we will loo at after Half Term and learnt about the Noble Eight Fold Path in Buddhism.
This week's Star is Jacob, he was poorly last week but showed great respect on our trip and asked some really thought provoking questions. He always contributes well in class discussions too! He has also had a good week this week too-representing the school in the netball tournament and helping his team to secure 2nd place.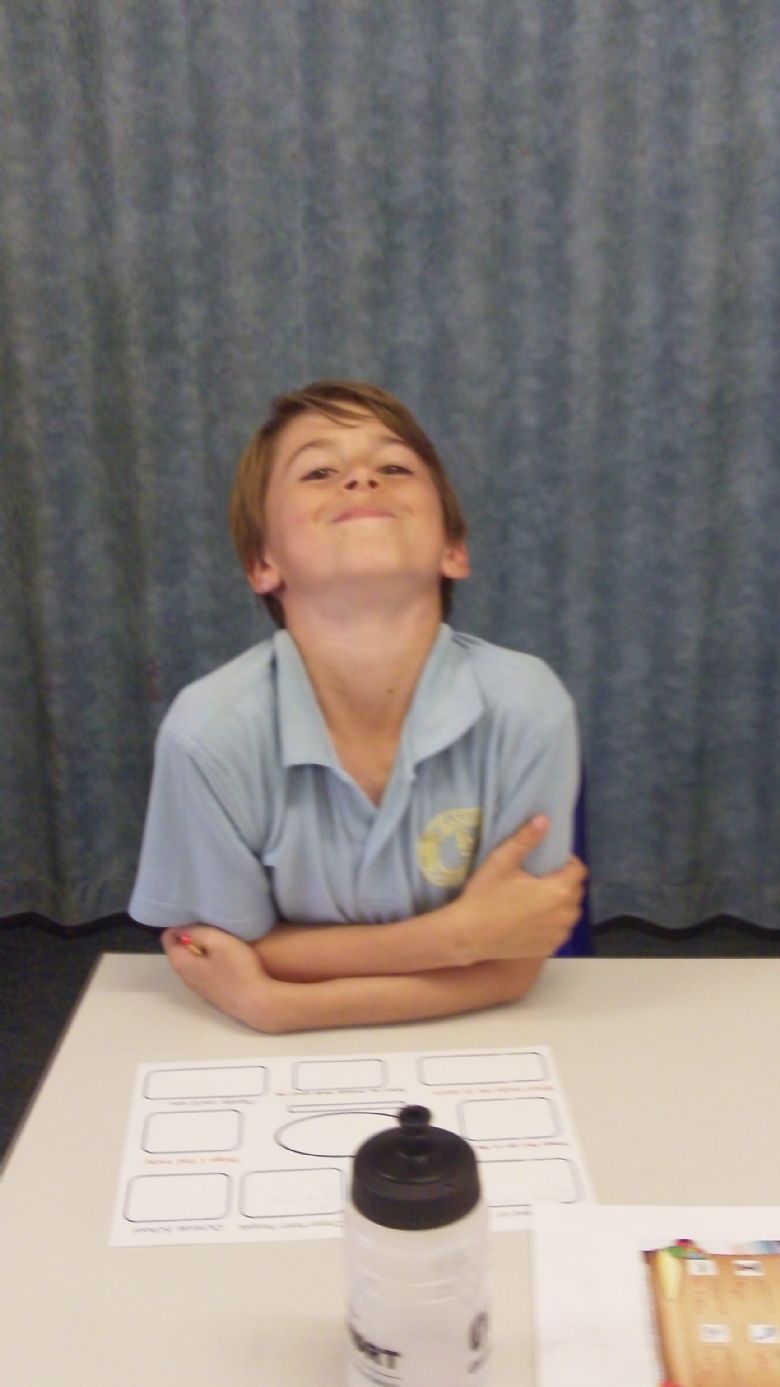 Mr G was so impressed with Luke this week when he spent time in the Year 5 class with him whilst I was away with the netballers that he asked if he could have him as a Star this week too! I was so proud to hear about his enthusiasm for learning when finding the fraction of a large shape that he had constructed.
Brandon is our first star of the new term. A 'Mr Always'. He has a great sense of humour and a great attitude towards all of his learning.
We went to the South Holland Centre in Spalding to perform our Conflict dance. We came first! Everyone danced amazingly well and wowed the whole audience. We have also been doing 'challenges' and have been working really hard in preparation for SATs in May.
The second week of this term has been as busy as ever! It started with a visit from Sarah Outen, a truly inspirational lady who has experienced many adventures on the open seas. We then had a visit from Mr Richardson with his tractor. On Thursday we had an amazing interactive food lesson with Darren from Roots to Food where we learnt so much about different food groups and also encouraged two teams in a 'Ready, Steady, Cook' style challenge. Our Star this Week is the lovely Freya who is a Little Miss Always.

A 'different' week this week. I wasn't in for 3 days so Mrs Willis held the fort! A balanced argument has been written on the topic of attending school on Saturday mornings-not a popular choice! A good time had by all at the disco too.
2 Stars this week, Alex and Liam. Well deserved Stars. I'm really proud of both boys for hard work, maturity and a great attitude towards their individual learning too.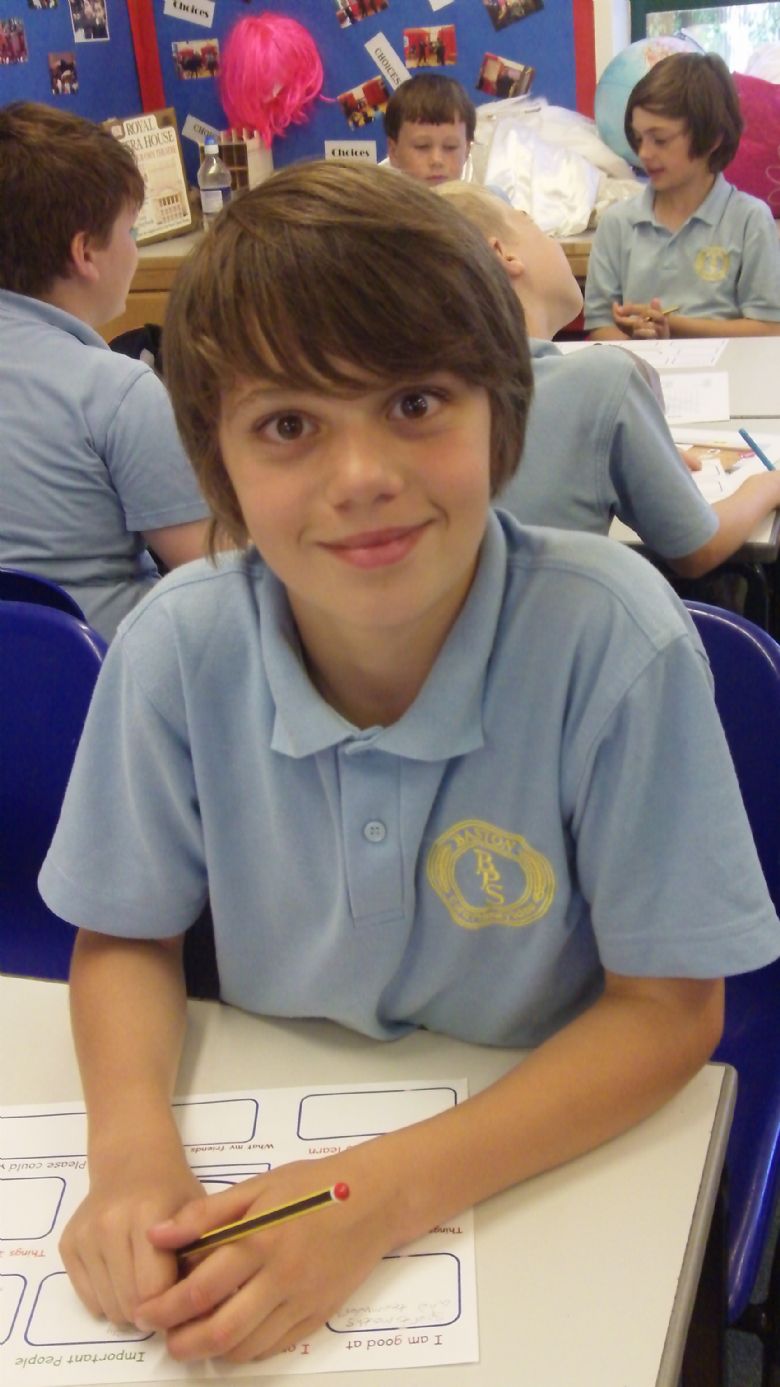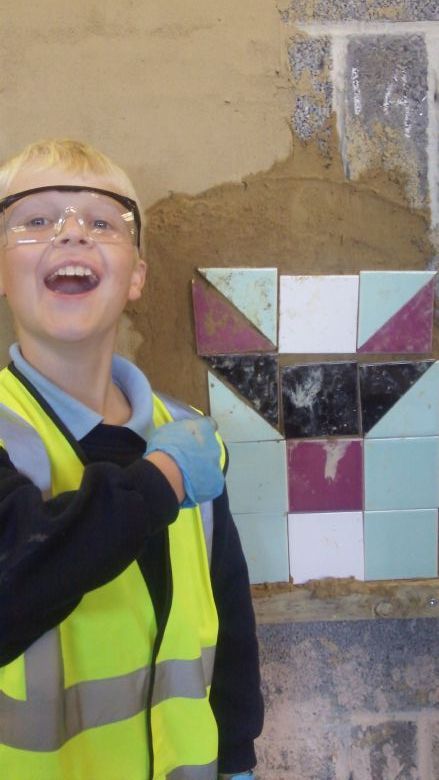 Nearly two thirds of the way through our final year! How time flies! SATs are approaching and we are working very hard. This week we have written a biased argument in English on the topic of dancing bears. We have completed comprehension exercises and looked at the book Coolies in Guided Reading, scale factor in Maths along with Big Art, Forest School, RE and a mini football tournament in PE. The week ended with Sport Relief where we all tried to run the mile circuit that School Council marked out and supervised with Mrs Oakley.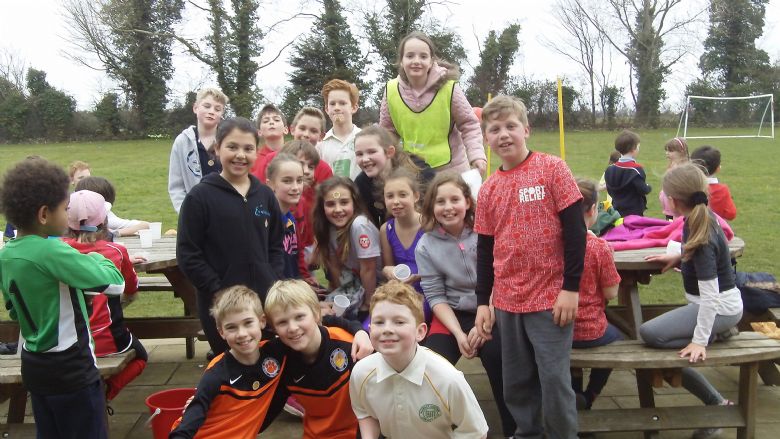 Our Star this week is Luke-a great week, working hard across the curriculum and putting in that little bit extra at writing workshop after school on Thursday :)

I can't believe we only have two terms left; this year has flown by-as usual for Year 6! Another great week in Asia, a netball tournament, Forest School, Easter Service and finally our brilliant Year 6's organised the annual 'egg hunt' for the whole school. Splitting into groups of 3 or 4 the children devised questions, clues, maps for children to have fun answering or finding, in order to be rewarded with an Easter lollipop provided by the PTA.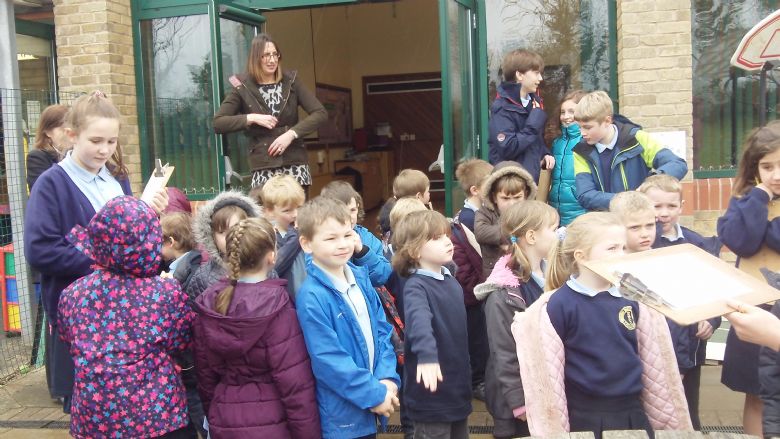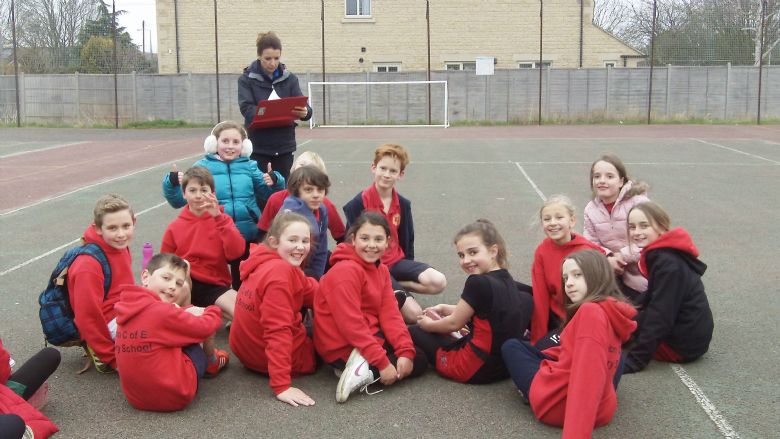 Our last 'Star' of the term is Charlotte H, a real Little Miss Always. An absolute delight to have in class, Charlotte is a real asset for us all at Baston.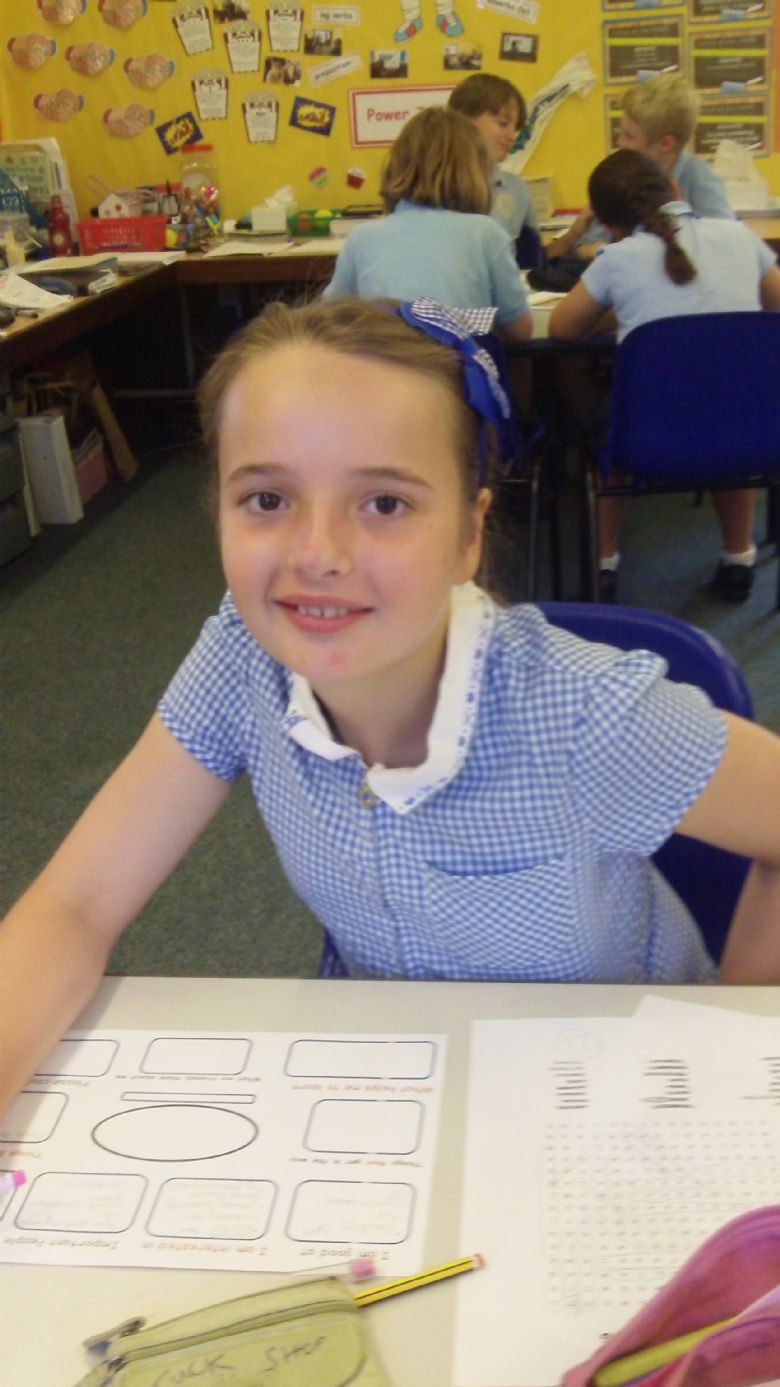 Heads down straight away this week! We have been busy doing SATs sample papers.However, we have also had time for gymnastics, a short Kwik Cricket session, report writing and Art, so it's not all bad!
A brilliant start to the term for Nathan C-really focused and studious-keep it up!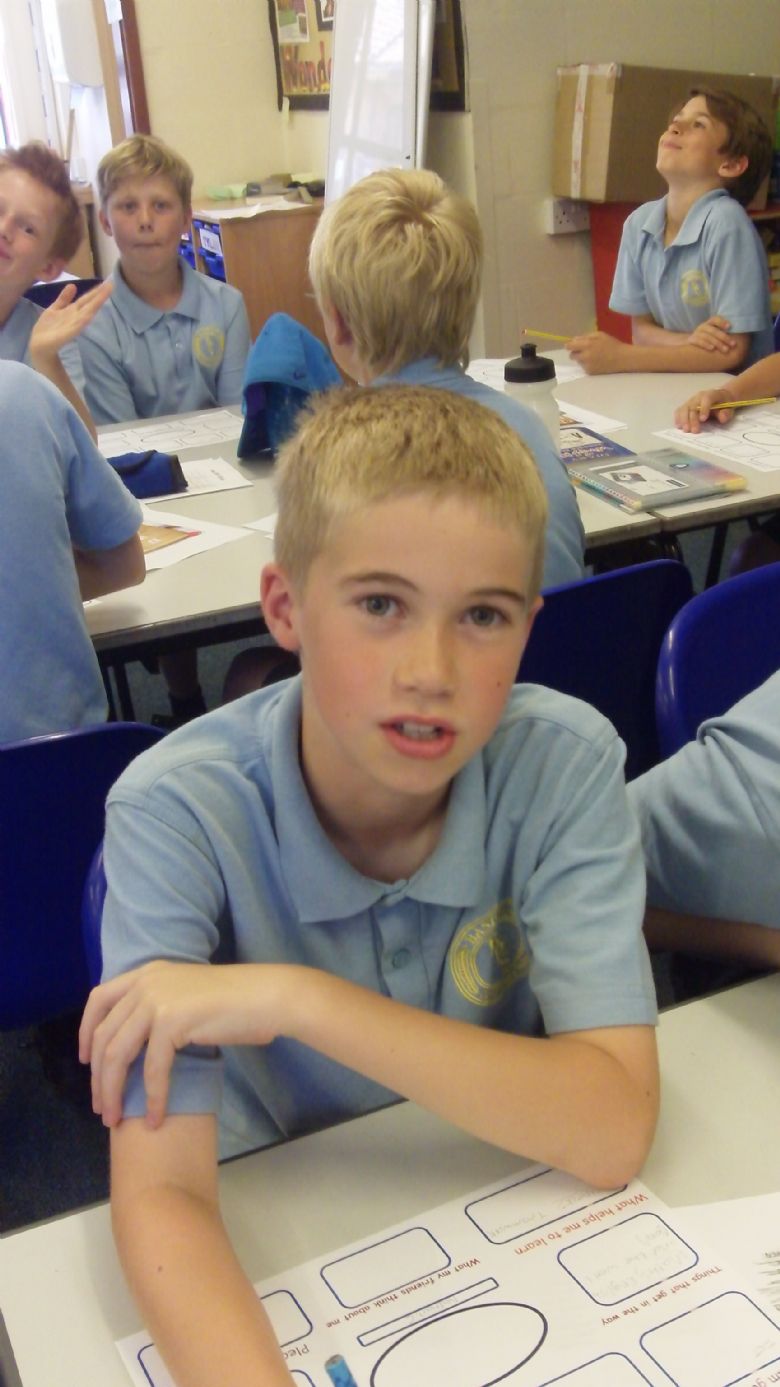 Lots of preparation underway for SATs, we are nearly there now! All of the children are working really hard so choosing a star is really difficult! However, Katie has been 'on fire' this week in all subjects!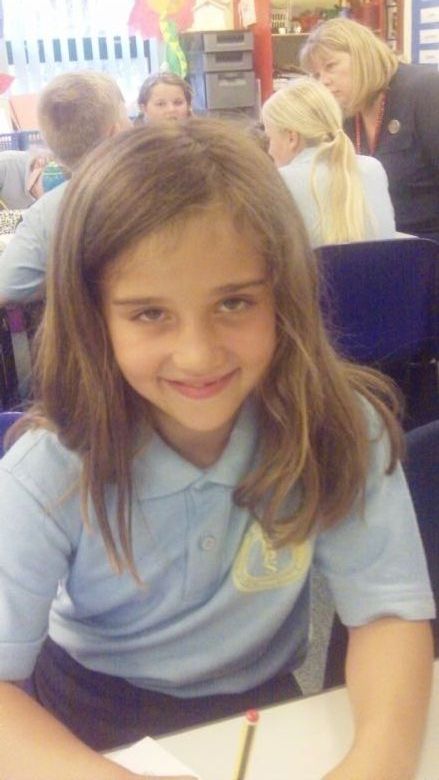 Celebrations in the 'Williams' household as Marcus scooped 3rd prize in the Rotary Club Art Competition.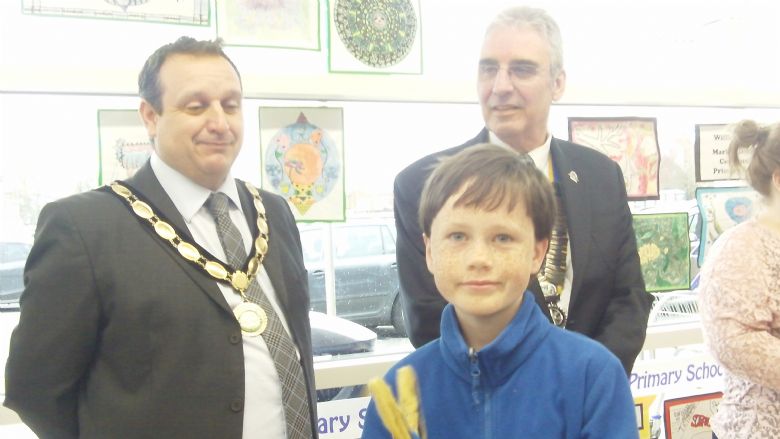 Another tiring week practising for our SATs which are now only 4 school days away! We have also been constructing irrigation systems in Forest School, creating a gymnastic sequence in PE, looking at how Shang cities were constructed in our Topic. Our Star this week is Jamie, he has pulled out the stops this week across all areas of the curriculum and was also voted the most kindest pupil in the school by the Reception.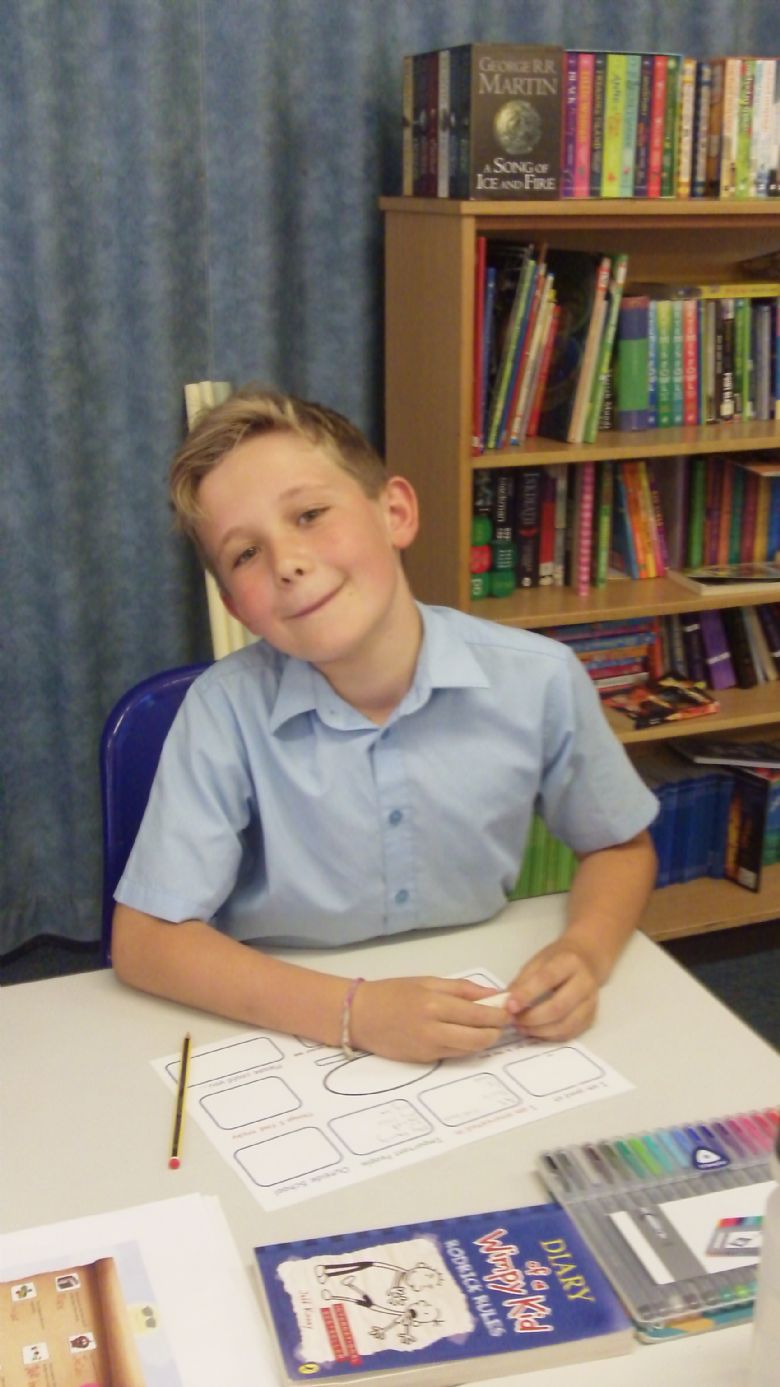 Most of the class are off to Stamcamp this week in Stamford with guides and scouts. I hope they have a great time, staying safe and warm!
Well it's nearly here...and we're ready! Preparations have been underway this week for SATs. We are really excited and can't wait for the challenges ahead next week-bring it on! Some of us are taking part in the Young Muckers at Burghley on Saturday, a great way to chill before the busy week approaching.
Our Star this week is Max, a true inspiration to the whole school; Mrs Willis and I aren't sure how we'll cope without him next year :(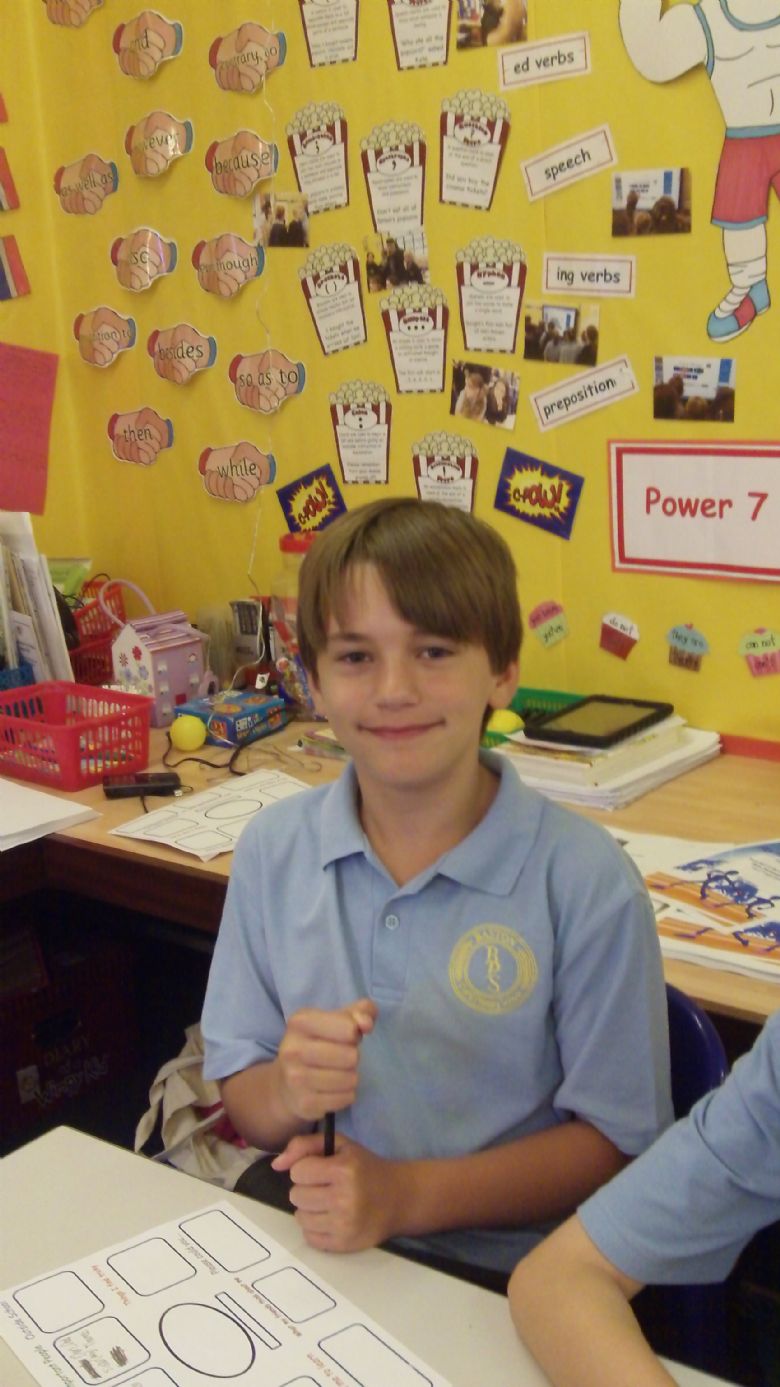 Young Muckers...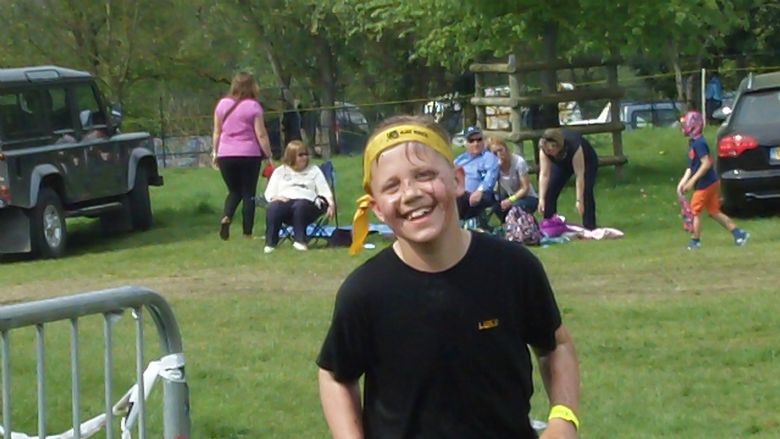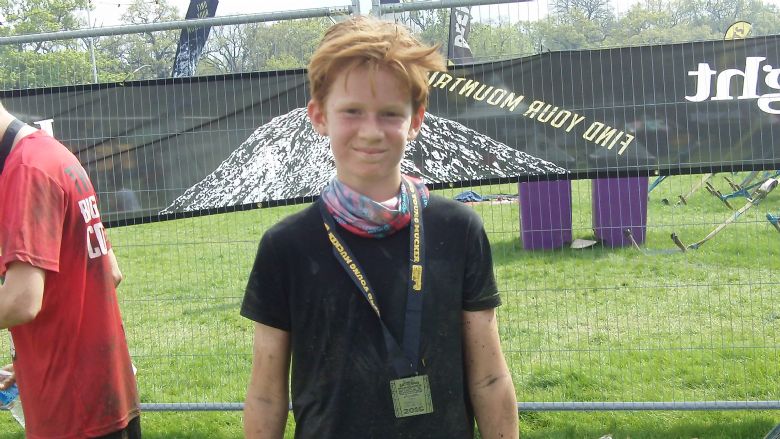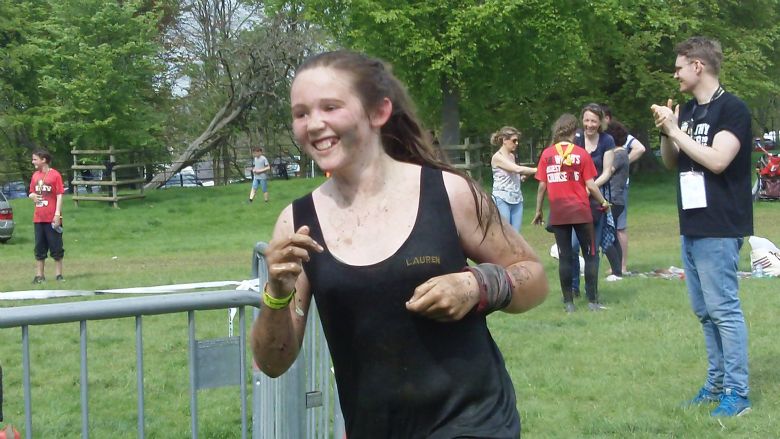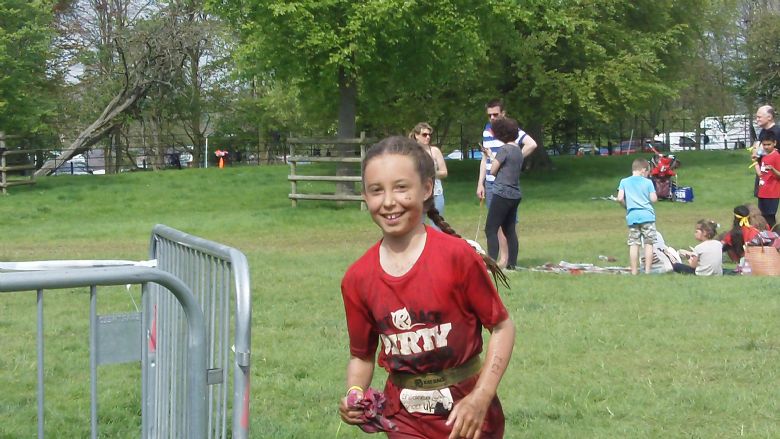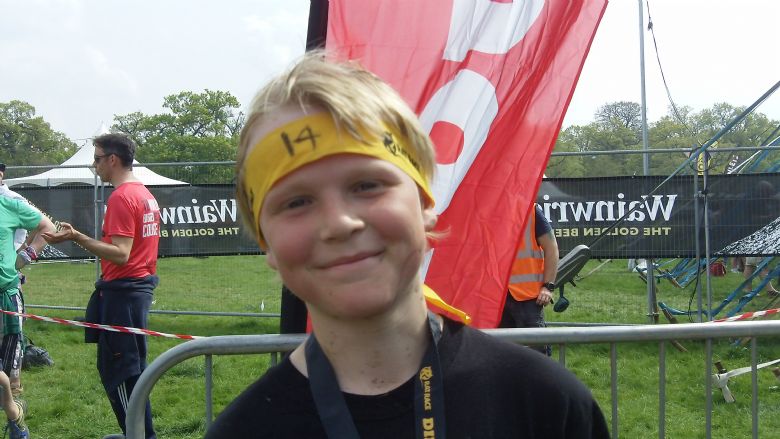 SATs Week, a few photos from Breakfast Club, Forest School, Chinese Cooking-who said SATs were dull!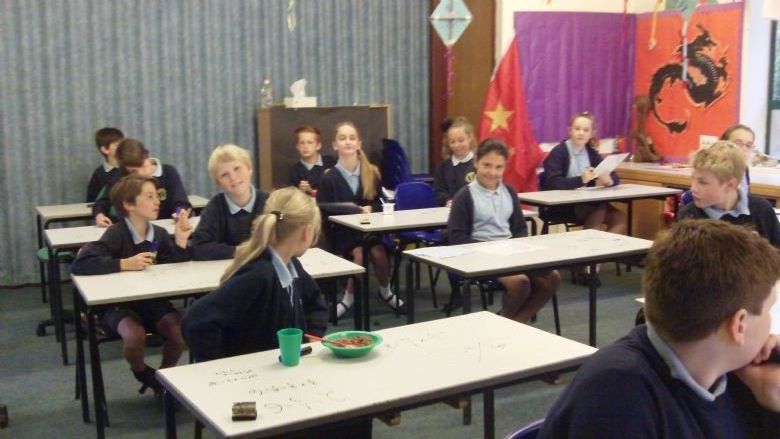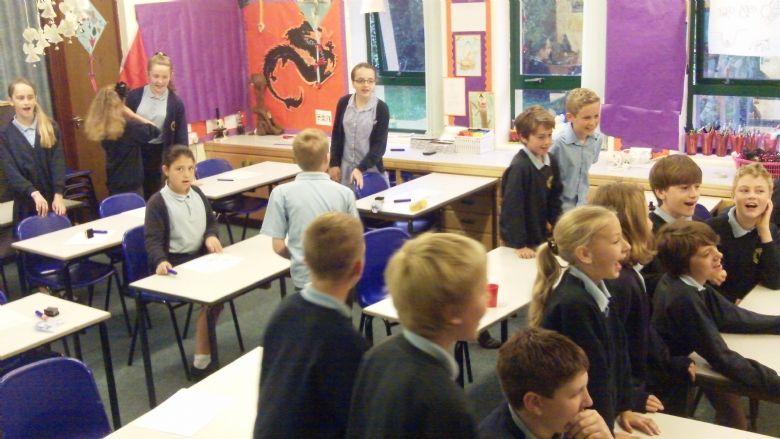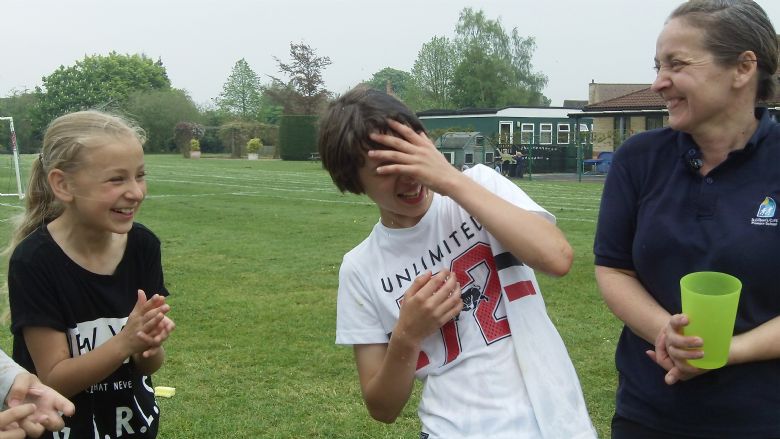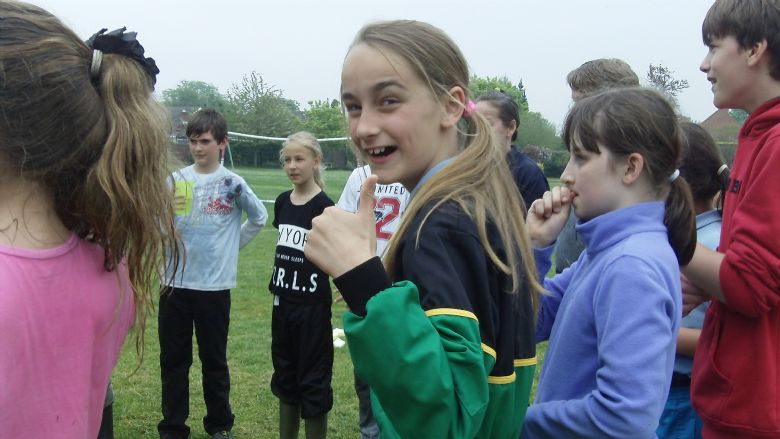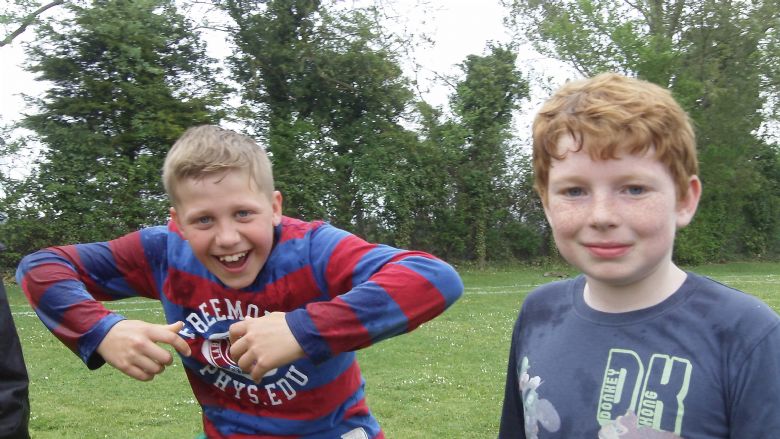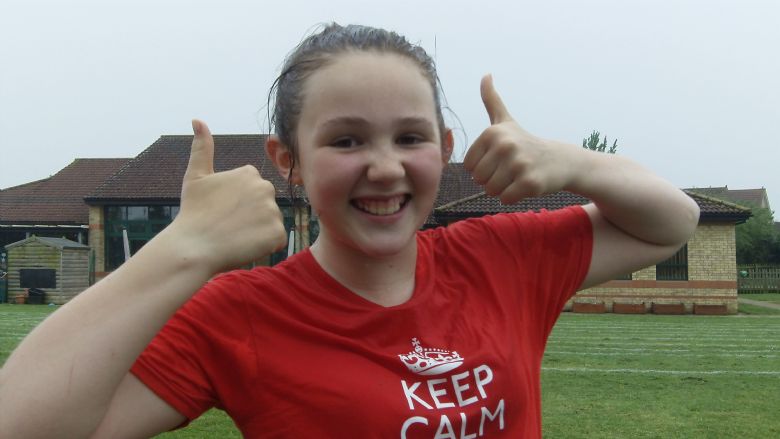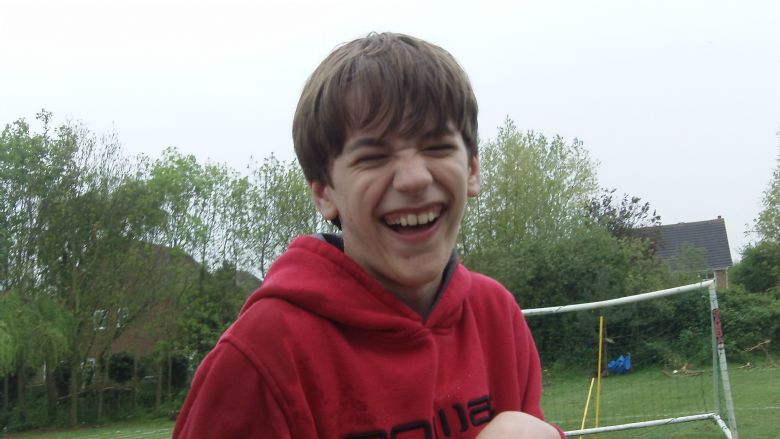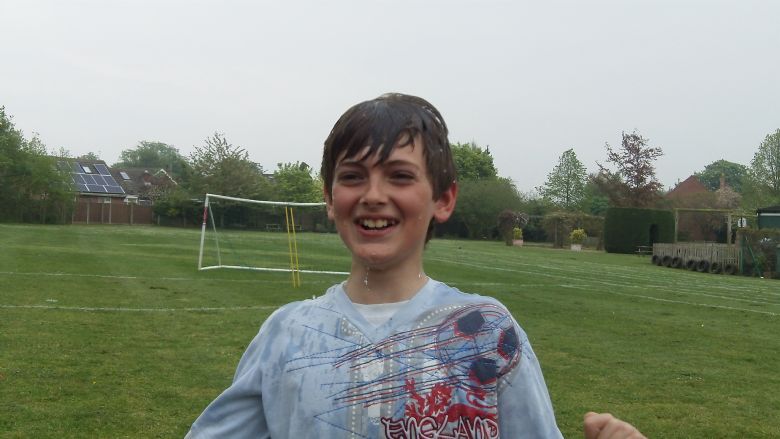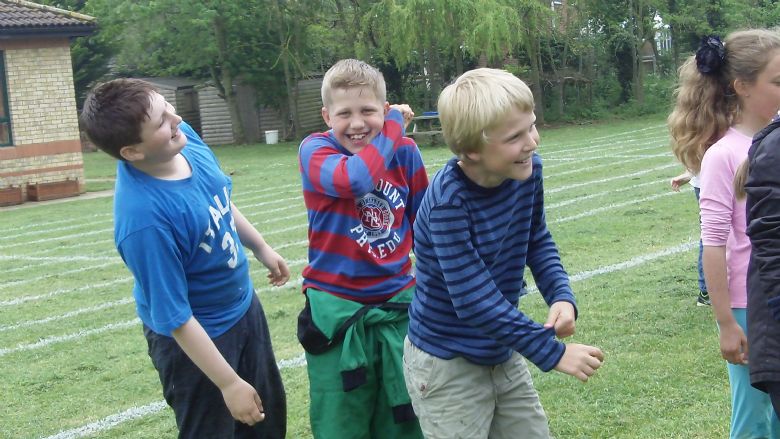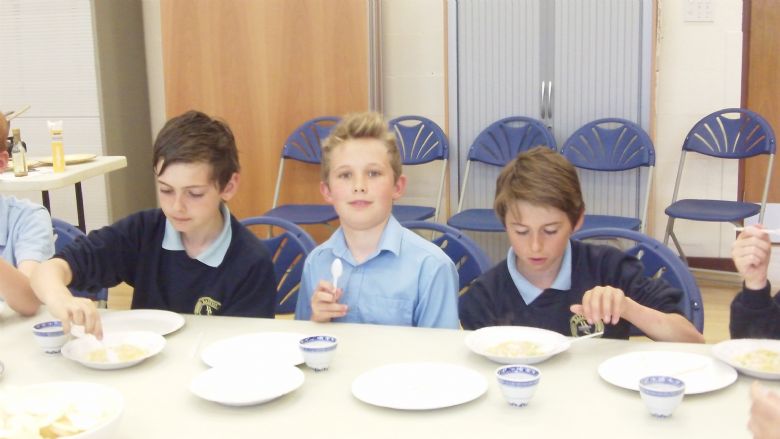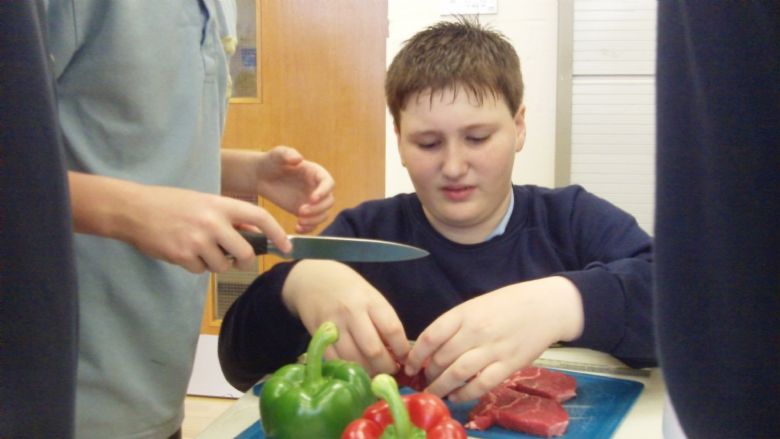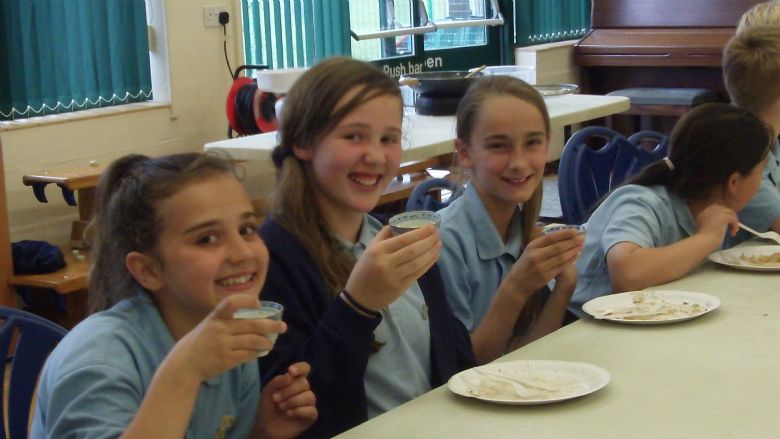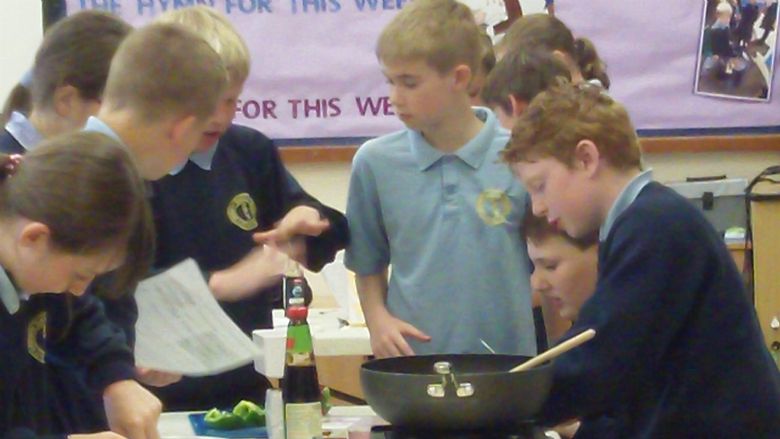 Maggots!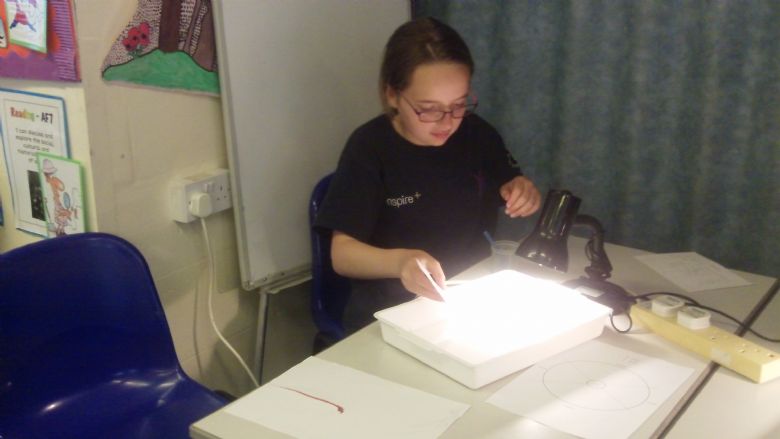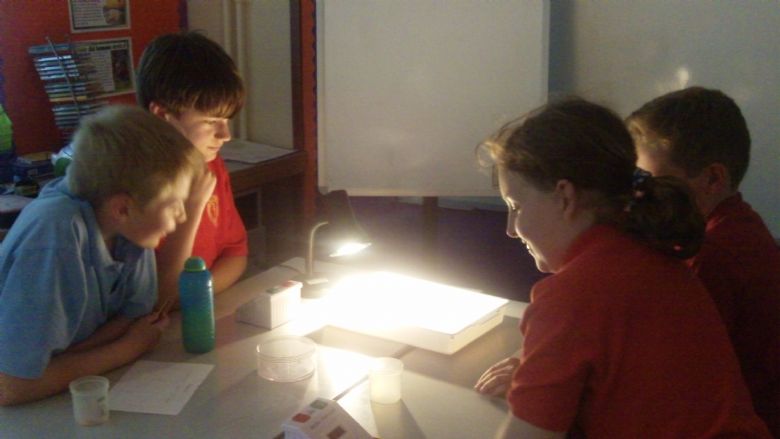 Escaping maggots!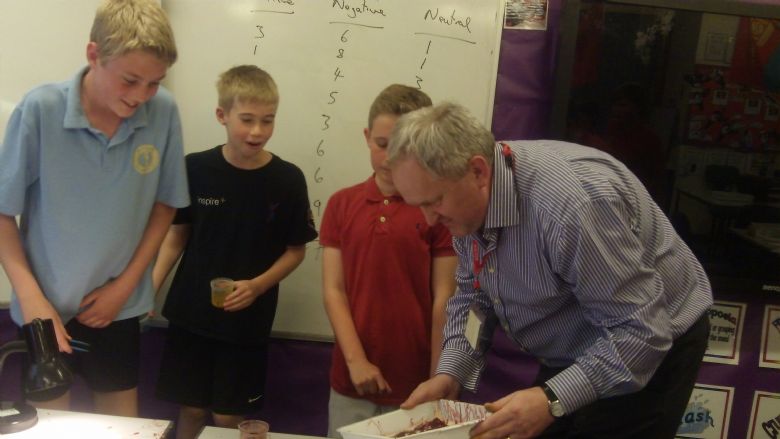 Maggot Art...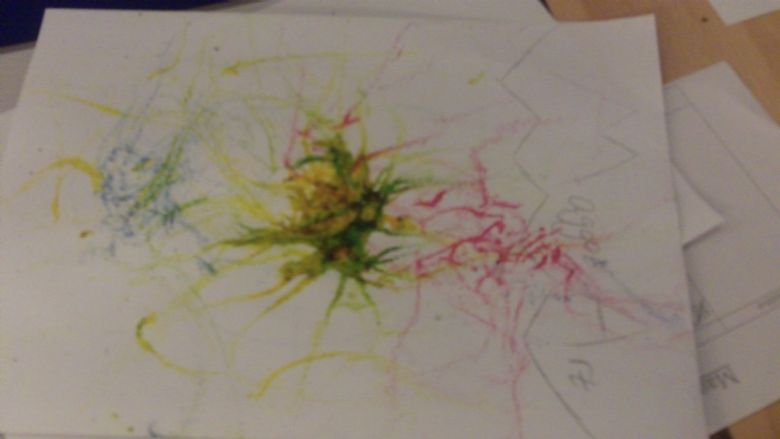 To complete our week we had a surprise trip to Laserforce-great fun had by all!
Baston's Angels!!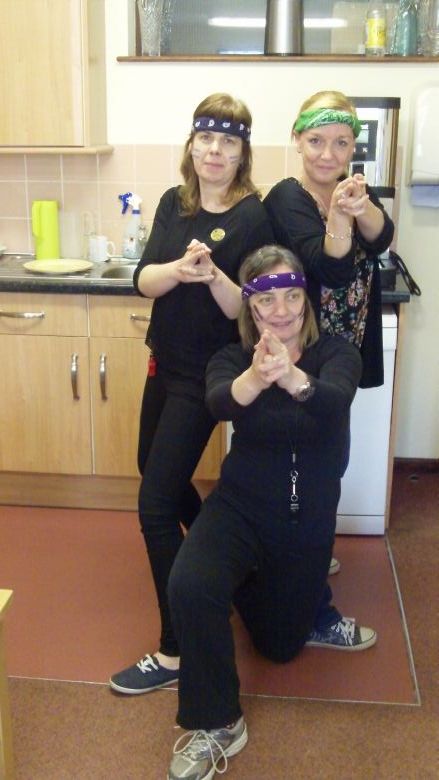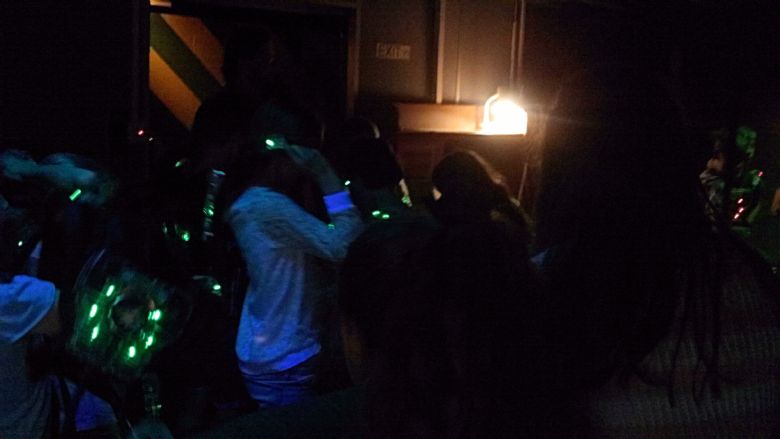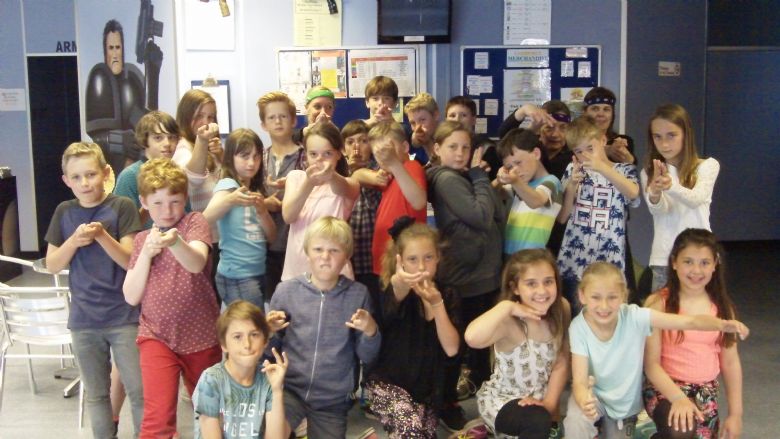 Our Young Ambassadors leading worship and passing the torch on...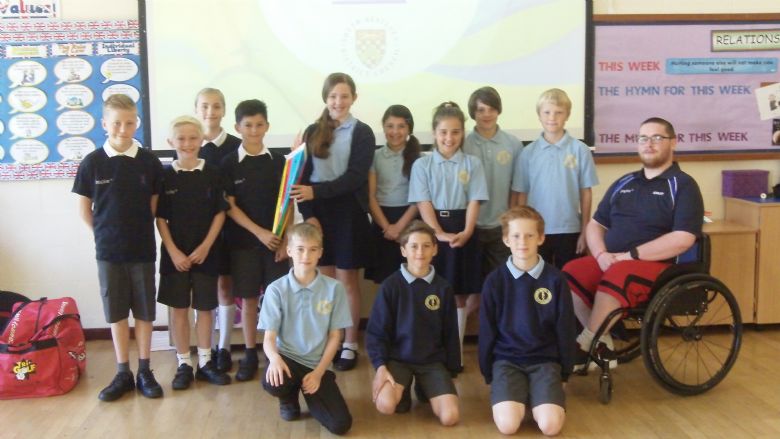 Lincoln Cathedral Leaver's Service.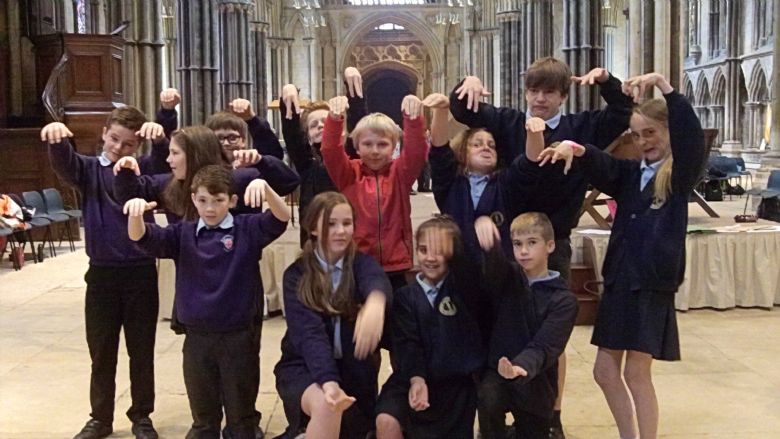 After a 'tricky' week last week we have all been absolutely AMAZING this week, helping everyone in Sports Week-well done Year 6, I'm so proud of each and every one of you!
A great end to the week-all Year 6's nominated by all staff for their efforts for Sports Day-what superstars you all are! :)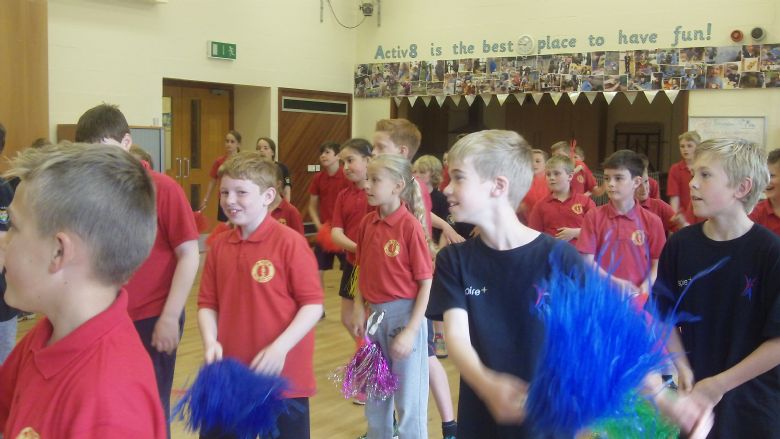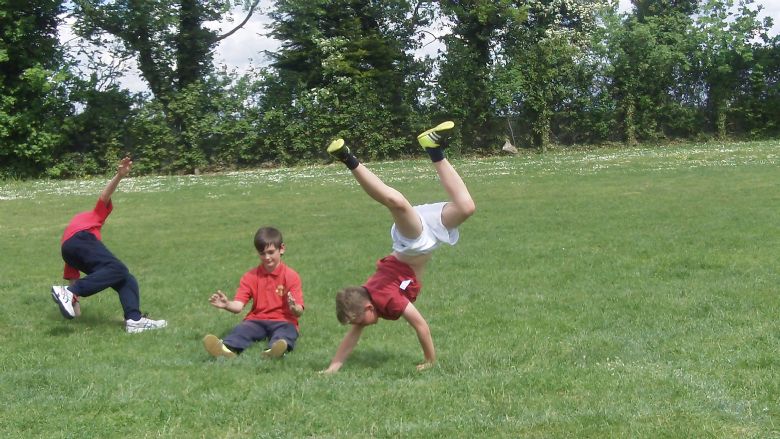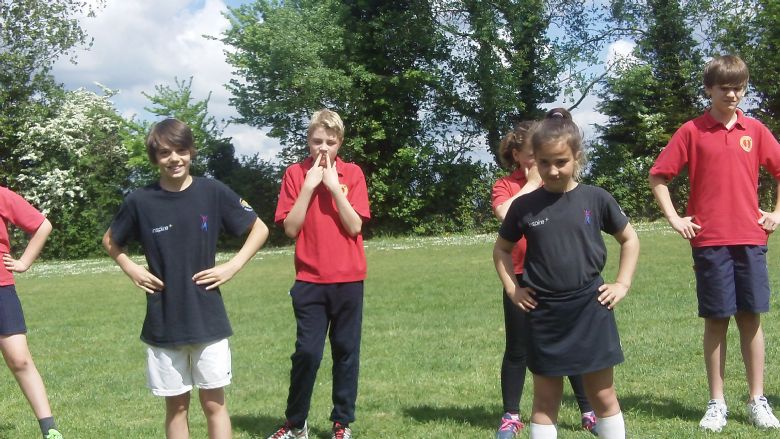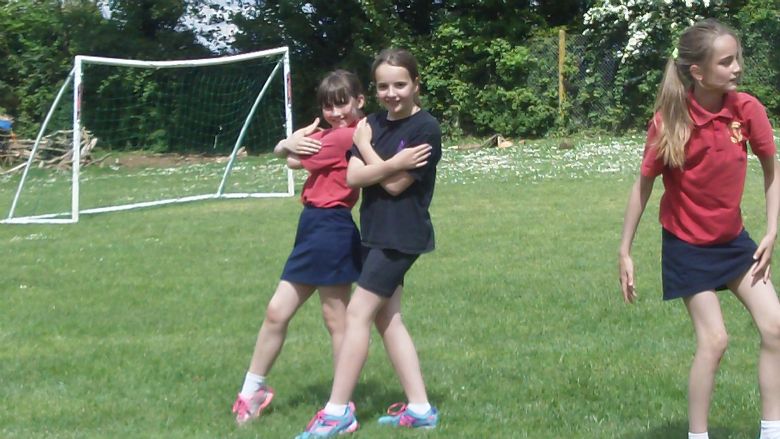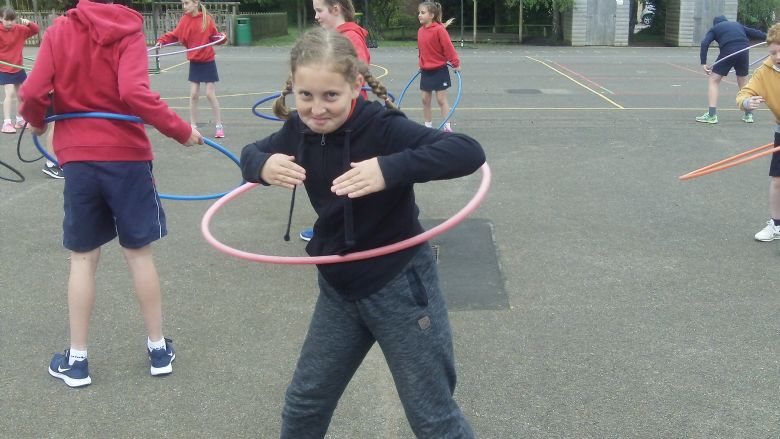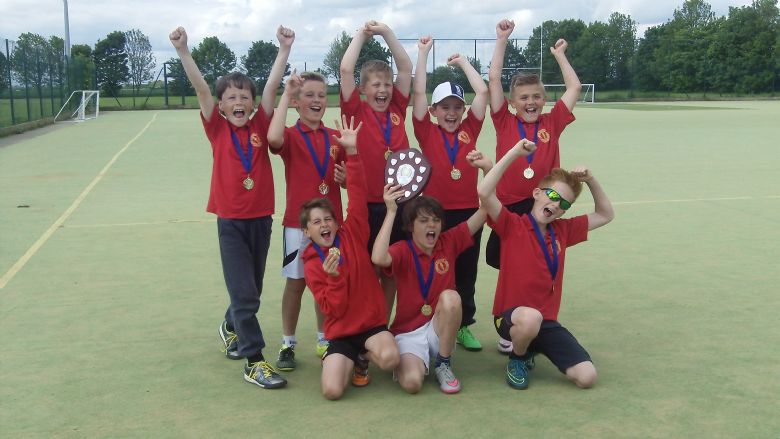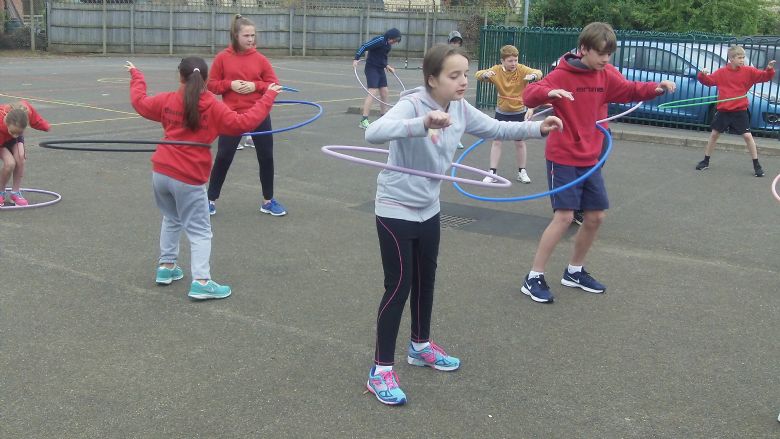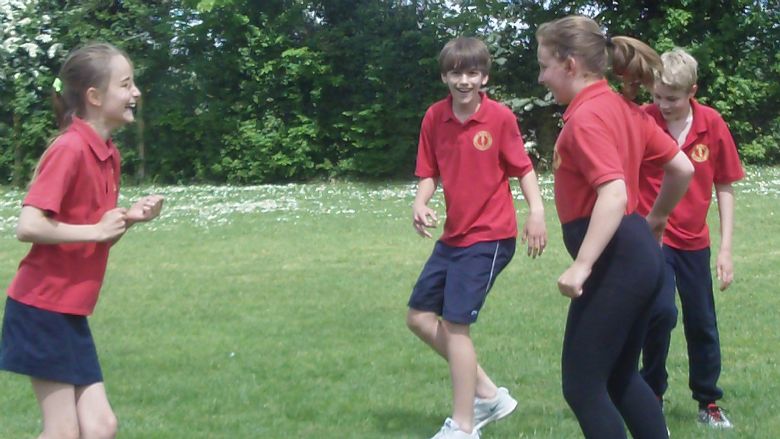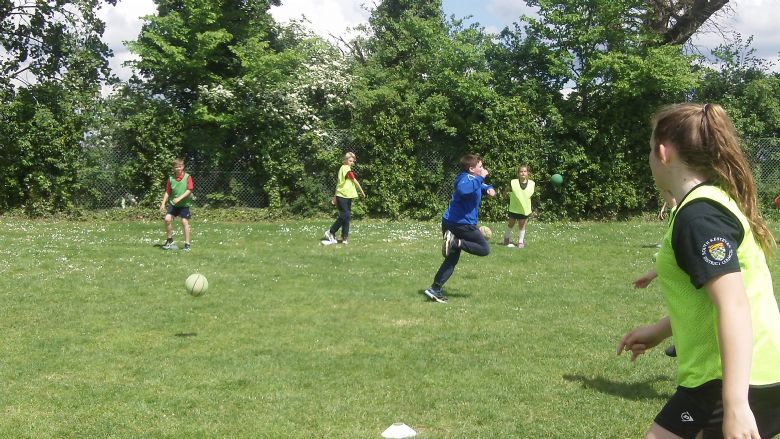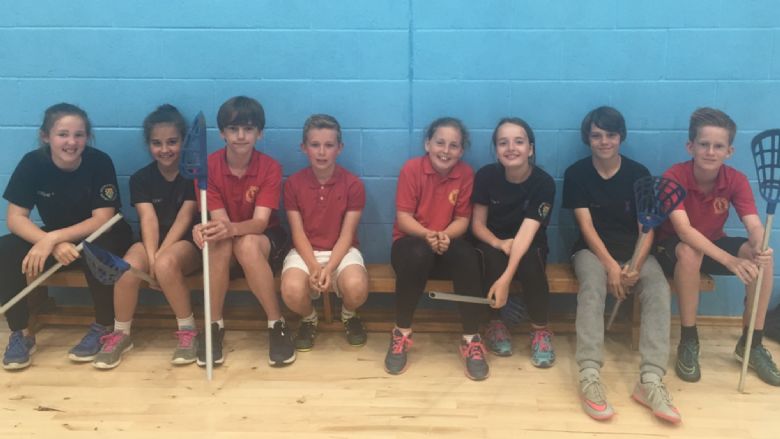 A little tune from Condover...
After our fun-filled week at Condover we have returned to school and have been busy getting ready for our production on 14th July. We have also written two fantastic pieces about our trip. Our week ended with Den Day where we constructed some amazing dens (see News and Events, Gallery).
Our Star this week is Charlotte S who is still showing an enthusiasatic attitude to her learning, and has grown in every way to be a super Year 6.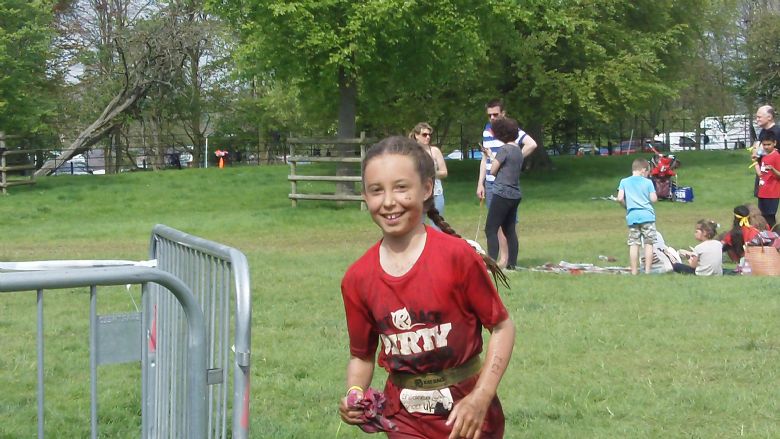 Well the academic year is nearly over and we are ready to move on to pastures new. We have been learning about 'growing up' this week with visitors from Alternatives. We were really sensible and mature and asked great questions to help with our learning. We have also been busy preparing for our production, singing, acting and preparing props. Also this week we have been gathering evidence for our final writing moderation, another week in the life of Year 6!
Our Star this week is Thomas who really is a superstar. Thomas doesn't always realise how brilliant he actually is. A true 'gentleman', polite and hard-working Thomas is a real asset to have in our class.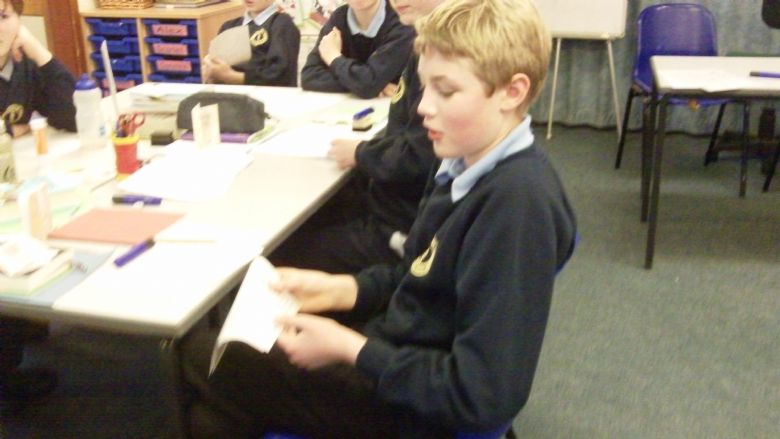 A productive week filled with the Production, a visit from the Mrs Edwards from the diocese, a little Science (making pin hole cameras), looking at how the eye works and electric circuits, Looking at a few of our Human Rights, 'discovating', Field Events and constructing irrigation systems in our Forest School session.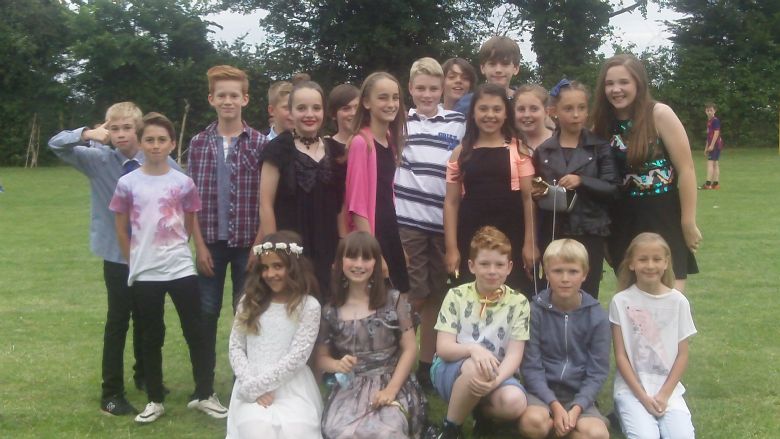 Our Star this week is Lauren who is always a shining example to everyone

Rounders at DSJ on Tuesday 5th July-2nd Place :)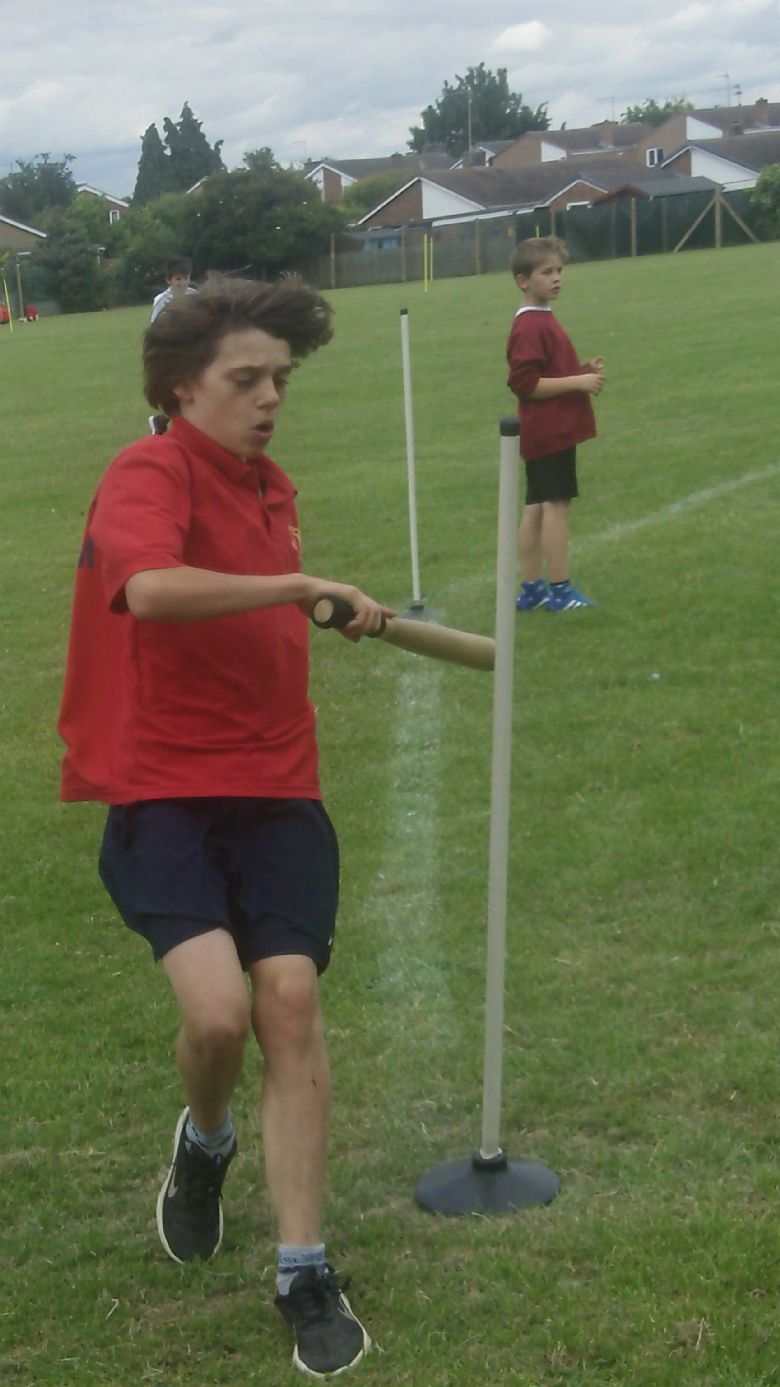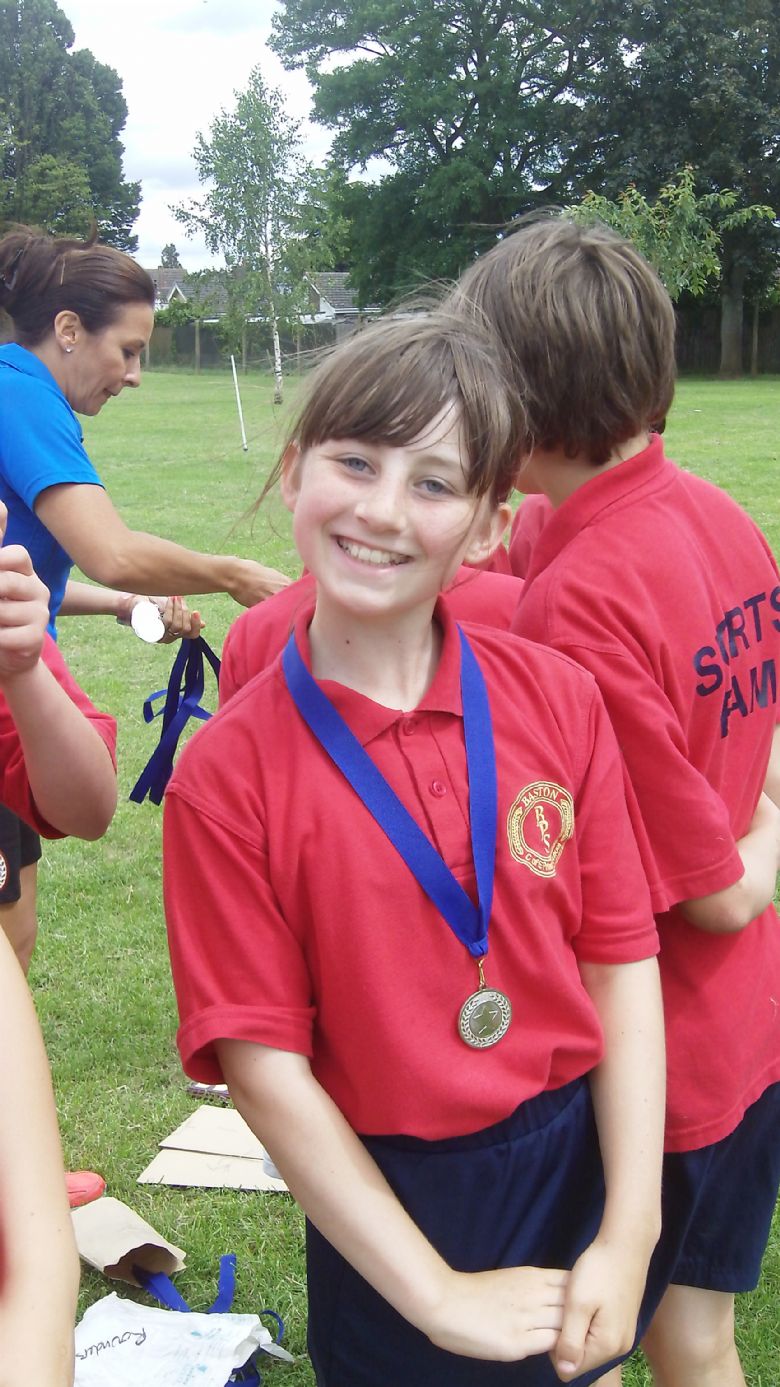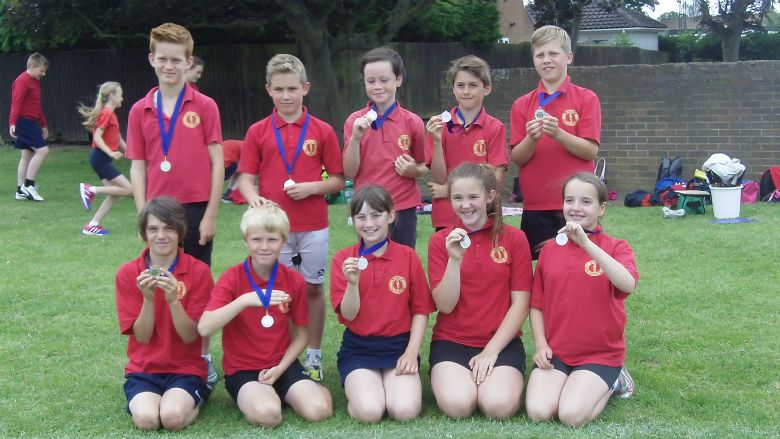 A great week at Baston; a brilliant morning on Thursday watching great musical talent-see Home page, News and Events, Gallery...
15 pupils were out at BGS for their Taster Day on Friday, however we we found a superstar earlier in the week. Lara demonstrated great courage by singing a solo at the concert for the first time and did an amazing job. Her confidence has blossomed this year-keep it up!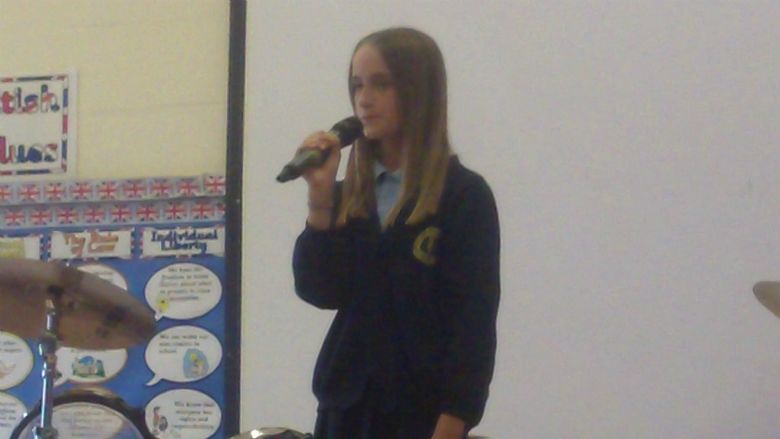 Just when you think you can't possibly achieve anymore...Year 6 pull another ACE!!!! A superb performance for their Leaver's Production. Everyone was 'wowed' by their acting, singing and dancing: tears flowed and emotions ran high!
A very secreative mission was pulled off too-how naughty, pulling such a successful surprise on their class teacher! Video to follow.
Although an extremely decision to make Mrs Willis and I chose Jacob as our final Star of the Week. Jacob has worked hard throughout the year; he has been a valuable member of the class and constantly keeps us all updated on current affairs (be it his own or worldwide!). We'll miss you Jacob!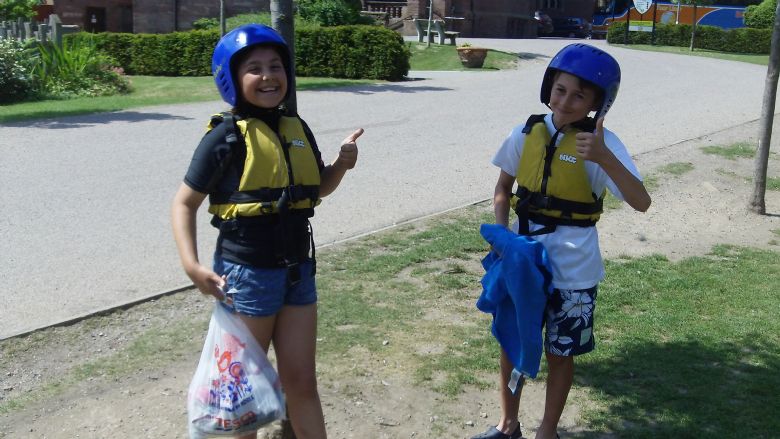 The start of our final week; we spent the morning looking closely at the first part of Macbeth, then we acted it out with our own interpretations-interesting! Tomorrow we will be making pomegranate ice-cream and pond-dipping, no time to waste, we're cramming our learning in still!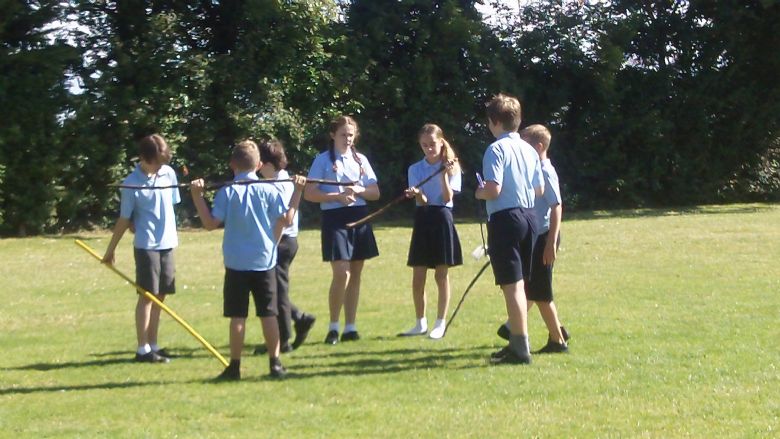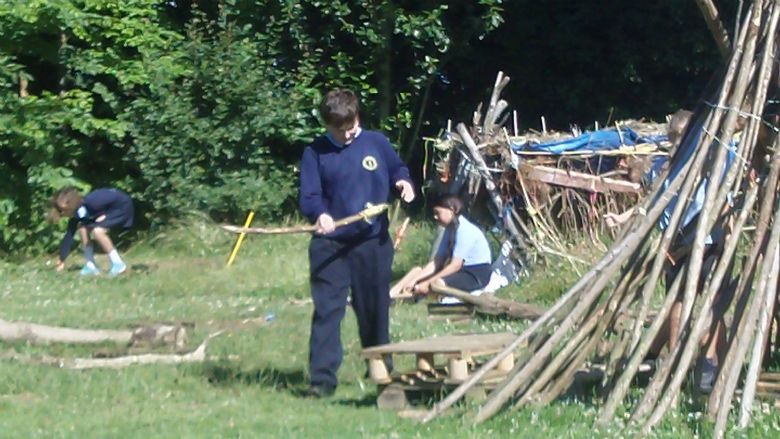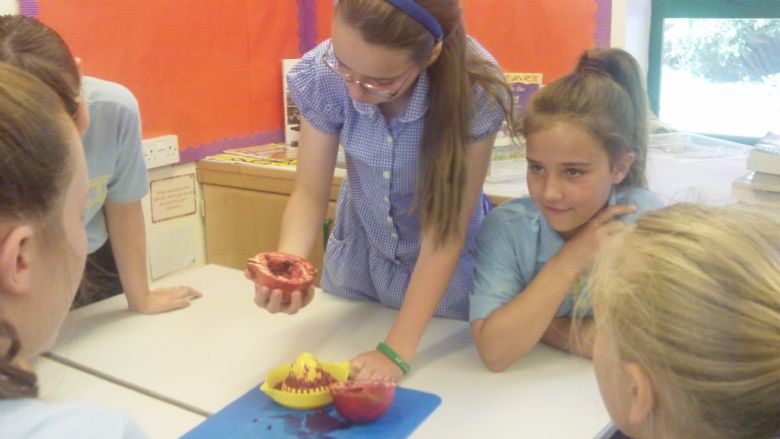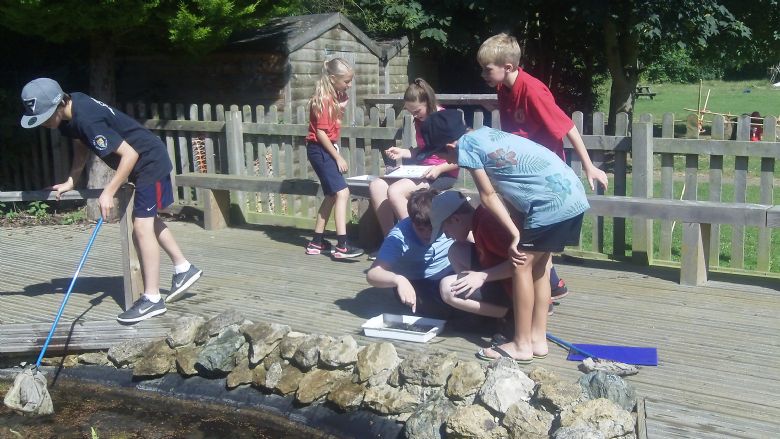 Banquo 'gets it'!!!!!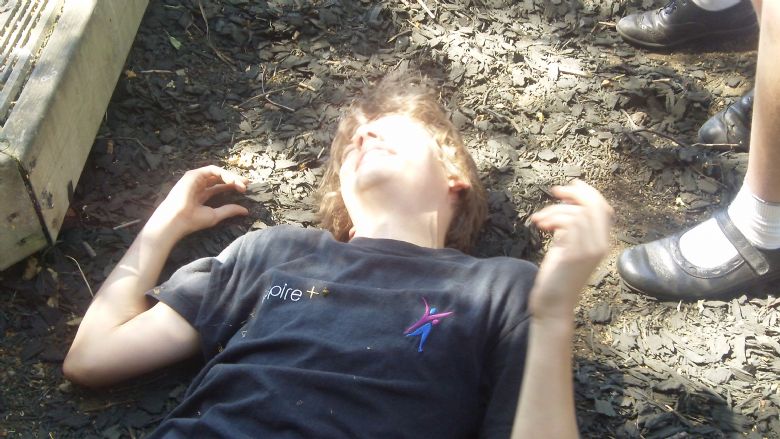 The best Lady Macbeth ever!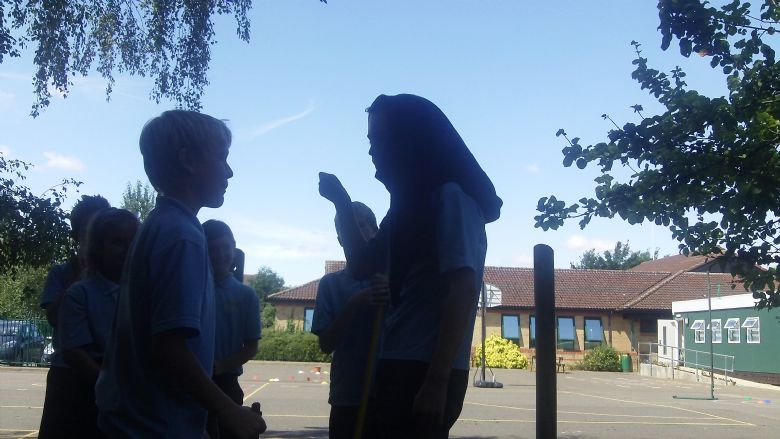 Goodbye and Good Luck-we'll miss you all!
You and 'we' got a whole lot of history!